Who has Keanu Reeves dated? Girlfriends List, Dating History
A very open actor
Although women don't seem to be going crazy about Keanu Reeves as much as they do about other famous actors such as Leonardo DiCaprio or Matt Damon, Keanu has still been in many relationships and is very open with the public about his past and present affairs.
One of his first relationships – Jill Schoelen
It was in 1986 that Keanu met Jill Schoelen while they were shooting together for the movie "Babes in Toyland" – some of their on-set colleagues talked about the mutual attraction that was felt between them from the first day they met. They began dating only days after the shooting began, but were together for no longer than three months because, as it later turned out, Jill was attracted to many other men, which made Keanu feel that she didn't find him special in any way, but was only one of the men to whom she was physically attracted. This later appeared to be true, as she soon started seeing Brad Pitt, and the two even became engaged in 1989 before splitting ways.
Then in 1993, Jill married Anthony Marinelli, and finally settled down when she gave birth to their two sons.
Around a year after that break-up, Keanu began seeing then-18-year old actress Melissa Reigel, whom he met at a café, years before she became an actress in 1995. They were seeing each other for several months, but because of his busy schedule and the fact that she couldn't understand his life as she wasn't part of the same industry, they split but remained good friends.
His relationships with Sofia Coppola and Sandra Bullock
In 1991, Keanu was cast to star in the Bram Stoker's movie "Dracula" directed by Francis Ford Coppola, Sofia Coppola's father. Keanu and Sofia apparently fell in love with each other but it ended only a few months later, mostly because they were very busy with their careers and had little time to dedicate to one another. However, it was rumored that Keanu was in love with someone else, so perhaps didn't want to dedicate himself and his time to Sofia.
Most of his fans believed that he was secretly in love with Sandra Bullock, a famous American actress, because they started seeing each other only weeks after his break-up with Sofia. They met on the set of the film "Speed" and displayed amazing on-screen chemistry, which led people to believe that they were indeed romantically linked in private life. Although they were seen spending time together on multiple occasions, and even attended a variety of events together, neither of them admitted to dating but rather claimed they were only good friends. According to Cheatsheet, both Keanu and Sandra were attracted to one another but didn't know about the other person, as they stated while being guests of Ellen DeGeneres. They both went on to admit that the on-screen chemistry was real as they were indeed secretly in love with one another.
Keanu was (maybe) dating a married woman
Keanu and Amanda De Cadenet met in 1991 at an event at which they were introduced by a mutual friend.
https://www.instagram.com/p/CEXETrhFUis/
According to Amanda's interview which she gave to The DailyMail, she was instantly attracted to Keanu even though she was married to John Taylor and was two months pregnant. The moment she saw Keanu she thought about how many women are pregnant and are cheating on their husbands. Amanda was 19 at the time and Keanu was 27 but none of the circumstances stopped Amanda from hitting on Keanu who, as a man of morals and principles, didn't want to go out with her. It was two years later after Amanda's divorce that she went on to test every one of her seduction methods on Keanu, none of which worked on him. Keanu and Amanda are close friends today, and although neither of them have ever stated that they actually dated, it is widely believed by many as well as us that they were seeing one another for several months as they could have been seen spending time together perhaps too often for two people who were not romantically linked. In 2006, Amanda married Nick Valensi, and gave birth to their two children.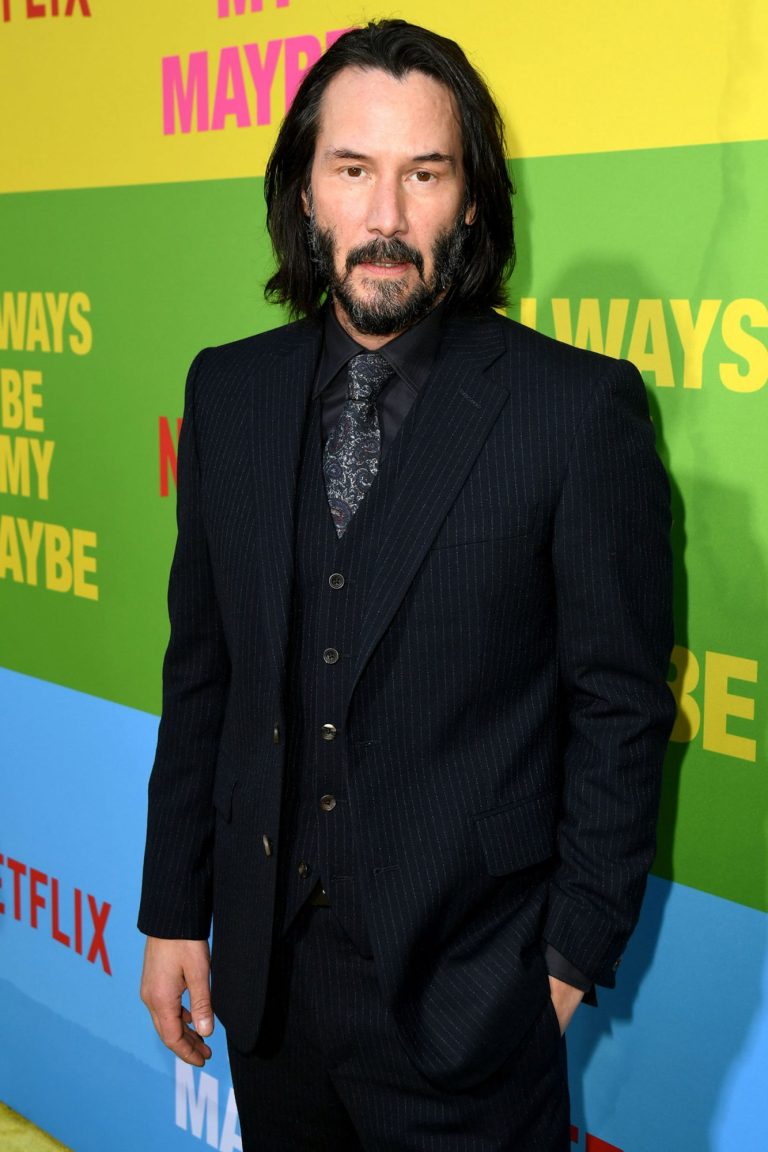 Keanu Reeves and Jennifer Syme
Keanu and Jennifer met in 1998, when attending the band Dogstar's promotional party; she was working as a personal assistant to film directors. It was around that time that Keanu, according to The Insider, became bored with dating women he wasn't really interested in, and was tired of relationships which failed to last longer than several months. He believed he could settle with Jennifer, who shared his interests and wanted to start a family with him as well. After several months of being together, Jennifer became pregnant (unplanned) but their daughter Ava Archer Syme-Reeves was early and stillborn. This made a mess of the two's relationship – Jennifer suffered from postpartum depression which Keanu could eventually no longer stand, and they broke up in February 2000.
Although Keanu, as a caring boyfriend and later ex-boyfriend, tried to help Jennifer as he was as well a potential parent to their stillborn child, he wasn't able to help her as she died in a car accident in 2001.
She was coming back from a party organized by Marilyn Manson when, apparently intoxicated and perhaps under the influence of drugs, she lost control of her car, although many of Keanu and Jennifer's fans believe that it might have been suicide. Her death wasn't easy for Keanu, who took some time off acting even though he was shooting for the trilogy "Matrix", and spent several following years single, as he wasn't ready for another relationship.
Several rumored relationships and hook-ups from 2004 to 2010
Emma Kearney, a prostitute known for having slept with soccer player John Terry, stated in 2004 according to the British magazine "Mirror" that she managed to get Keanu into her bed while he was shooting for "The Matrix" in Sydney. Keanu was still staying away from relationships because of what happened to Jennifer, but according to Emma he was physically attracted to her, and needed company for the night. Keanu hasn't confirmed these rumors but Emma is a 'tell groupie' girl who sleeps with celebrities and then goes on to talk about it, which is why we believe she was telling the truth.
She has also talked about having slept with a number of other celebrities – just two weeks before Keanu, she claimed that she and the famous actress Lucy Benjamin got high on cocaine, and found themselves naked in a bed. Most people find Emma and her kind disgusting, and are defending Keanu.
In 2007, Keanu was starring alongside Martha Higareda in the movie "Street Kings", and their on-screen chemistry made people believe that they were together. Martha has opened up to People Espanol, stating that Keanu is an amazing actor, and later admitted that she was attracted to him but neither have confirmed that they were actually romantically linked. The same thing goes for Keanu and Winona Ryder, as it's believed that they dated in 2008. They first came under the spotlight in 1992 when they starred in the movie "Dracula", and they often joked about being married because they had to exchange vows in the movie, and had a real priest for it!
He was her first true crush, as he behaved as a gentleman on the set of "Dracula", refusing to yell at her so that she could cry for the scene they had to shoot. It is widely believed by many that they dated for several months in 2008, but that they eventually chose not to sacrifice their friendship to satisfy their bodies' needs.
Keanu's relationship after Jennifer
In 2004, people started seeing Keanu often with Claire Forlani, and although he claimed that they were only good friends (he has too many good female friends if you ask us), we believe that they were together from 2004 to 2006, as their 'friendly nights' were very romantic and included wine, candles on tables and very expensive restaurants. At the time when he often went out with Claire, Keanu was also seeing Autumn Macintosh, and they even became engaged in 2004, but the engagement was broken off in 2005 because of the rumors of Keanu and Claire dating, which most likely hurt Autumn immensely, who was perhaps planning to spend the rest of her life with Keanu.
New photo source is Facebook#keanureeves#keanureevesfan pic.twitter.com/F48ANLm19r

— Keanu Reeves Love Fan (@keaunreevesfan) September 16, 2020
The year 2005 was very busy for Keanu, who was allegedly linked to four American actresses. He met Lynn Collins on the set of "II Mare", and they started dating only three days later, while paparazzi caught them kissing at several locations in Los Angeles. It was nothing serious as they split as soon as the shooting for the movie was finished, and he went on to star alongside Kelli Garner in "Thumbsucker"… again, they became more than just friends but split after a month.
Then Keanu shook his fans when he and Diane Keaton stated in late 2005 that they were dating– some thought it to be a joke at first, as Keanu was 41 and Diane was 60, but no, it was no joke. They met while shooting for the movie "Something's Gotta Give", and were attracted intellectually rather than physically, but whatever the relationship was, it lasted no longer than Keanu's other relationships – only around 50 days.
After his split from Diane, Keanu was seen kissing Hallie Meyers-Shyer, and was praised by his fans who believed Keanu was able to get into the pants of any woman he wanted to have, while the truth was a bit different. What we believe to be true is that ever since he began dating Jennifer Syme, Keanu has been looking for a partner with whom who could start a family, but only found disappointment, as most women he dated only wanted fun rather a long-term relationship.
Keanu Reeves and Parker Posey?
The News reported in 2008 that Keanu was seen sitting rather too close to Parker Posey at the hotel Chateau Marmont in Los Angeles. They were drinking wine, telling each other jokes and laughing, and it appeared as the two were having lots of fun together. Neither of them commented on the rumors that they had something going on between them, at least that night if not any others.
It's known that Parker flirted with Keanu back in 2004. when she approached him offering to make a movie about a '70s super couple which would star the two of them – although he liked the idea and it made him laugh, the film never happened.
On 23 October 2008, Keanu was noticed having dinner at a fancy London restaurant with his new female friend Trinny Woodall, who had just divorced Johnny Elichaoff and apparently found comfort in Keanu, who was reportedly only there to help her forget about the divorce (in whatever way you believe he helped her). They were seen riding on Keanu's motorcycles on two separate occasions after that, but we guess that they had enough of each other, as they weren't seen together again.
Keanu fell for the "Charlie's Angels" star Cameron Diaz
Keanu had tough competition went it came to winning the heart of the famous actress Cameron Diaz (or just taking her to bed) as she has been seen spending time with many famous actors, such as Leonardo DiCaprio and Adam Levine who all took her out for dinner in 2009.
According to MarieClaire, paparazzi saw Keanu having dinner with Cameron at a restaurant in Los Angeles, and funny as she is, she was caught trying to fit an entire burger into her mouth, which made Keanu laugh out loud. They have known each other since 1996, when they starred in the film "Feeling Minnesota", but weren't romantically linked until 2009, if then, as they were seen together only once or twice after the whole-hamburger-eating scene.
He was also seen spending time with Michael Chow, and was reportedly with her in June 2008 in the Mediterranean, when several of his fans recognized him at the beach, however, Keanu never stated that he was there, nor that he was romantically linked to Michael. According to the US Magazine, they met again in May 2019 at the Geffen Museum of Contemporary Art. Several people who were there with them contacted US Magazine, claiming that Michael was hitting on Keanu during the entire night, but he wasn't interested in flirting with her.
Were Keanu and the popular actress Charlize Theron in a relationship?
Keanu and Charlize starred together in a couple of movies, and were lovers in "Sweet November" in 2001 among others, but no one could've guessed that they would also become lovers. They've dated a lot of other actors and actresses, but weren't romantically linked themselves until May 2010, when a paparazzi followed them to a restaurant in Beverly Hills where they had dinner together, and although that wasn't suspicious, what followed confirmed everybody's suspicions. They were seen kissing and hugging, but the main reason appears to be that they were both lonely, as Keanu had a number of past relationships which didn't work out, while just three months previously Charlize had split from her boyfriend Stuart Townsend whom she dated for nine years. After noticing that someone was filming them, they both turned shy, said goodbye and went their separate ways – they weren't seen together again.
After the video of them kissing and hugging went viral on the internet, Keanu said to The DailyMail: 'I'm trying not to be alone so much. And man, it's a struggle. I want to get married. I want to have kids.'
Keanu's dating history: 2012-2020
In March 2012, Keanu was allegedly seen being rather too close to Roger Garth, by an Italian paparazzi known as Dagosia, but there doesn't appear to be physical evidence (photographs) that the two were even spending time together, if not romantically linked. Many people on the internet have condemned the spread of these rumors, as Keanu has never been linked to a man, and is reportedly 100 percent straight. Three years after that, rumors began spreading about Keanu being in a relationship with the transgender actress Jamie Clayton, as the two were seen spending time together on multiple occasions, including attending several red carpet events together, but never admitted they were dating.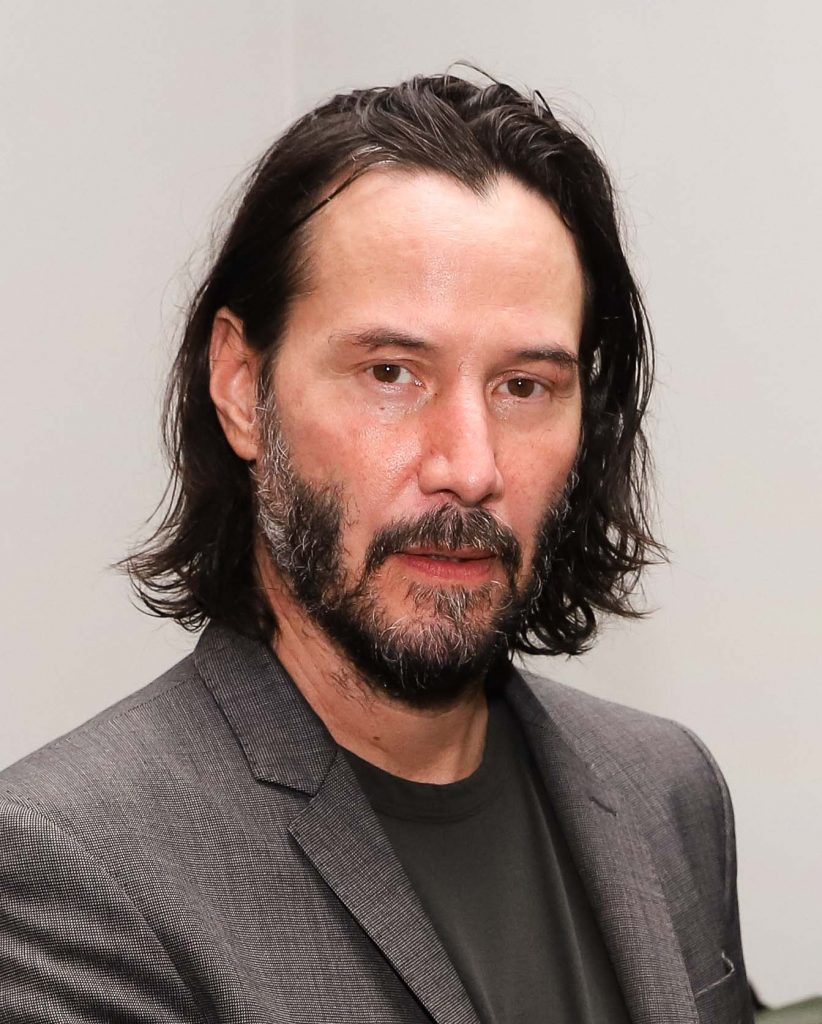 They met on the set of the movie "The Neon Demon", but Keanu noticed her even before that when she starred as a transgender woman in the series "Sense8" in early 2015. Although Keanu's fans aren't happy, it appears that he was indeed romantically linked to Jamie, and they were together for several months before splitting ways.
As of June 2020, Keanu is dating visual artist Alexandra Grant, who although she might visually appear older than Keanu, he is eight years her senior. They began dating in 2019 to the shock of his fans, because she is his first girlfriend who is over 30 years of age. Keanu and Alexandra kept the relationship hidden, before they appeared together at an art gala held in Los Angeles and were seen holding hands – it was also a big shock, because this is the first time in years that Keanu appeared with a woman at such event. They have been together for over a year now, which is also the longest relationship Keanu has been in over the last five years.