Who has Kevin Durant dated? Girlfriend List, Dating History
Brooklyn Nets forward Kevin Durant has recently become one of the most influential sportsmen, as through his success in the National Basketball Association (NBA). Despite his keeping his private life low-key, some facts and rumors about his romantic stories are known to his fans, and we're here to list them.
Kevin Wayne Durant was born on 29 September 1988, to Wanda Durant and Wayne Pratt, in Washington D.C., USA. When Kevin was around six years old, his father abandoned the family and divorced Durant's mother; however, when Kevin turned 13, Wayne reconnected with his son, supporting him while travelling around the US as Kevin competed in various basketball tournaments. He would later recall that his grandmother, Barbara Davis, was also always there for him, helping to raise him, as Kevin's mother was hard at work, and so she spent a lot of time with her grandson.
Kevin has three half-siblings from his mother's second marriage: Brianna, Rayvonne and Tony. When his mother married again, Kevin moved to Prince George's County, Maryland, to live there with his new family. By the age of 14 Kevin was already 6 ft or 1.8 meters tall, so he took his chances in professional basketball seriously. Although his dream team was the Toronto Raptors, as his favorite player, Vince Carter was there, however, he first played in several teams in Maryland, included in the Amateur Athletic Union (AAU). It was there he became friends with Ty Lawson, Greivis Vásquez, and Michael Beasley – the latter is still one of the best friends of Kevin.
After matriculating from Montrose Christian School, and growing five inches or over 12 centimeters in only one year, becoming 6ft 7ins or 2.02 meters tall, Kevin signed for the University of Texas Longhorns team, and by the end of 2006, he was the second best player behind Greg Oden.
After his successful performance at the 2006 McDonald's All-American Game Kevin was named the Most Valuable Player, as well as the Washington Post All-Met Basketball Player of the Year. Reaching a new height of 6 ft 9 ins – 2.07m – Kevin continued  played for the Texas and was presented with the John R. Wooden Award for his outstanding performance.
From 2007 Kevin played for the Seattle SuperSonics, selected as the second overall pick in the NBA Draft. However, the next year Kevin moved to Oklahoma, joining the Thunder, ending up with his first NBA All-Star Game in 2009. It was then that he met his first publicly known girlfriend, LeToya Luckett.
Kevin met then-Destiny's Child singer, LeToya Luckett in late 2009, making good friends with her. Yet her touring schedule was too tight to make it possible for them to date, so they waited for two more years to officially call themselves a couple, in December 2011.
LeToya Nicole Luckett was born on 11 March 1981, and was seven years older than Kevin, but that didn't confuse them. Coming from Houston, Texas, LaToya dreamt of becoming an opera singer, and even took vocal classes from when she was a teenager, but her passion for singing developed much earlier, when LaToya was an elementary school student. It was there that she met Beyoncé Knowles and became friends with her. Many years later, the latter would invite LaToya to join the girl band Destiny's Child, which was initially called Girls Tyme.
After releasing two albums, "Destiny's Child" and "The Writing's on the Wall", LaToya and her band mate LaTavia Roberson asked for their own managers to represent their interests beside Beyoncé's father, Mathew Knowles, claiming that they felt insecure due to lack of communication between them.
However, the Knowles family simply abandoned both singers and excluded them from the band, replacing them with Farrah Franklin and Michelle Williams. Another controversy popped up in 2000, after the hit single "Survivor" from the third studio album of Destiny's Child was out – LeToya and LaTavia considered some lyrics referred to them personally, so they filed a lawsuit against Mathew Knowles and Beyoncé for insulting them in the song.
Dating LeToya Luckett
By the time Kevin and LeToya started dating, she was fully focused on her solo singing career, having released two studio albums, "LeToya" in 2006 and "Lady Love" in 2009, collaborating with Chris Brown, Ne-Yo, and Rick Ross. While dating Durant, LeToya portrayed Alison Myers in the TV series "Treme", yet her working schedule was one of the reasons for their quick break up.
Kevin wanted to spend more time with LeToya, however, she still remembered she had to work hard, not to be thrown back on the street as she was when she was dismissed from Destiny's Child. So Kevin and LeToya split after 10 months of dating, in October 2012.
It took LeToya two years before starting a new relationship with Rob Hill Sr.; the couple became engaged in 2015, and secretly married in January 2016. However, their marriage didn't last long, and in August 2017 LeToya announced her new engagement to Tommicus Walker, an entrepreneur in the sphere of entertainment.
Kevin and LeToya are still on good terms, and he even congratulated her on welcoming her first daughter, Gianna Iman Walker, in January 2019. On 14 September 2020, LeToya welcomed her second child, a son named Tysun Wolf Walker.
As if wanting to find a soulmate with a similar working schedule, to make it easier to spend quality time together as often as he wanted, Kevin Durant started dating Monica Wright, another American basketball player. Born on 15 July 1988, Monica Ashante Wright came from San Antonio, Texas. She started playing professional basketball when she was a high school student of Forest Park High School. Named a WBCA All-American, Monica scored 11 points in the 2006 WBCA High School All-America Game, earning MVP honors. She went on developing her sports career while studying at the University of Virginia. Kevin and Monica were good friends since their senior year in high school, but their relationship took another twist. She was drfted by the Minnesota Lynx in 2010, but in the off-seasons she went to play for Lotos Gdynia in Poland, then Botaş SK in Turkey, later moving to the Dandenong Rangers in Australia.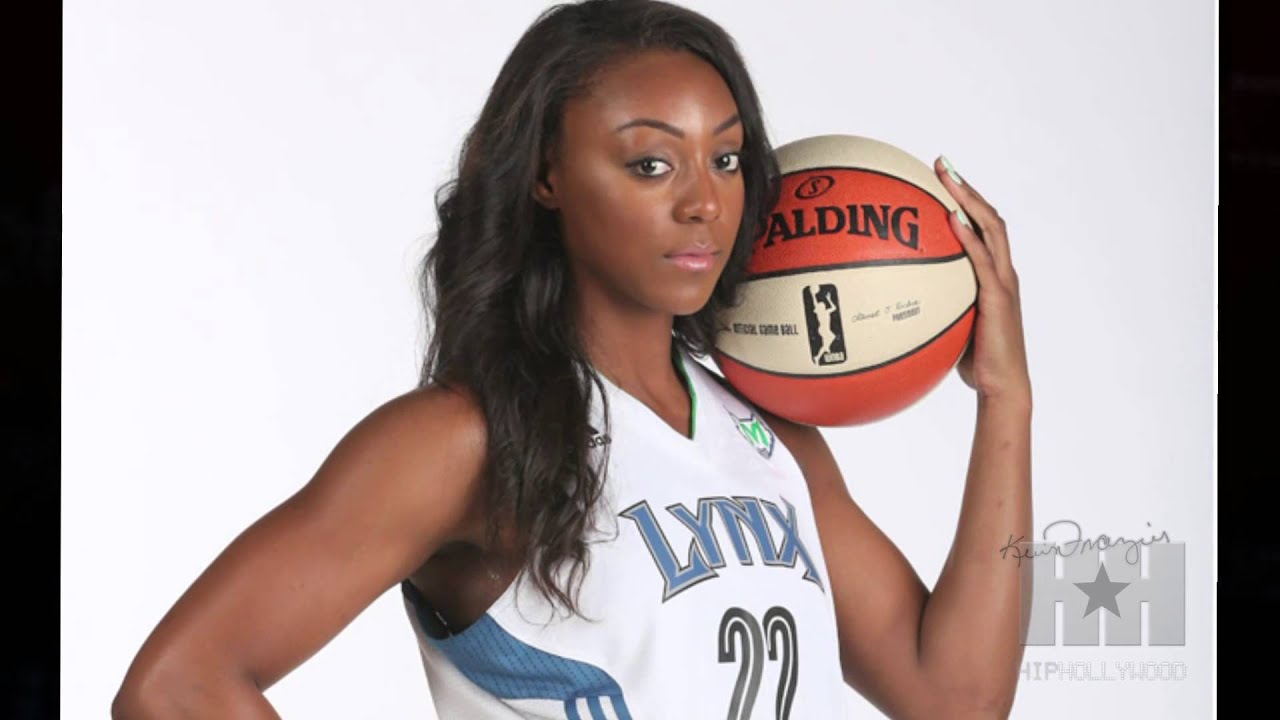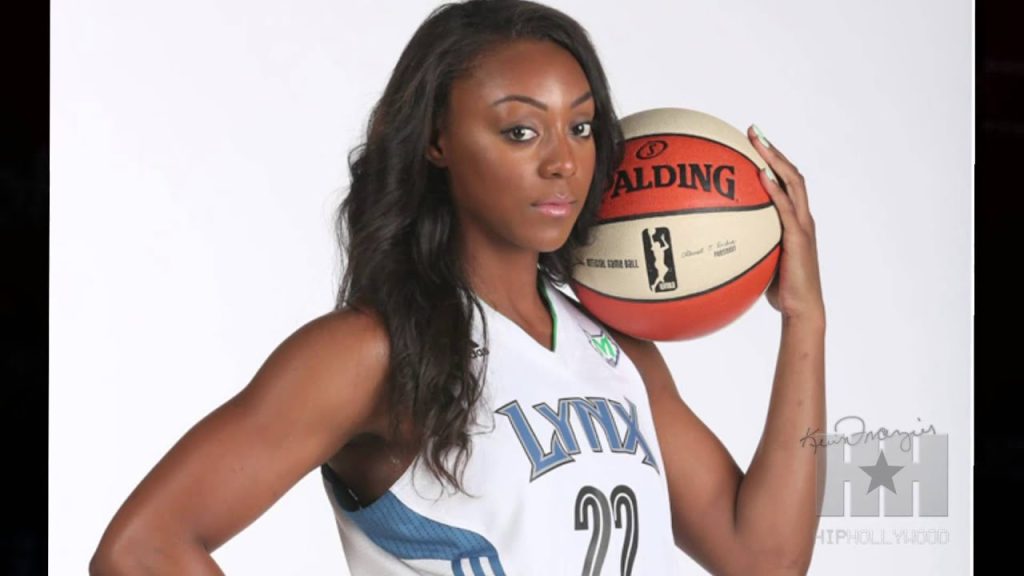 The couple started dating in January 2013, but kept their relationship extremely private, with no hints on their romantic link, until in May 2013 when Fox Sports wrote an article on their relationship, suspecting their "close friendship" to be something more. Monica's coach Cheryl Reeves shared that she noticed Kevin's interest in women's basketball, as Durant attended many games, and even stated that he wanted to draw some attention to female players, as they 'deserved some credit'. 'Prior to his friendship with Monnie [Monica Wright], I think KD is known as somebody who is extremely supportive of women playing basketball', Reeve said in her interview with Fox Sports, but hardly could he imagine Kevin's interest was also based on Wright personally. He appeared to attend the games to witness her skillful playing, and their affair wasn't discovered until later.
The funny thing about Kevin and Monica's relationship was that her name is the same as the lead hero of the movie "Love & Basketball" of 2000, directed by Gina Prince-Bythewood and produced by Spike Lee, starring Omar Epps as Quincy McCall and Sanaa Lathan as Monica Wright. When on 7 July 2013 Kent Youngblood, the writer from Star Tribune, tweeted about Monica and Kevin's engagement, Durant couldn't help quoting the movie in his confirming tweet: 'Or maybe I need a basketball playing girlfriend … hmm lol. Monica Wright where r u (love n basketball)', he wrote on his official Twitter account the same day their engagement was publicly announced. 'We was just hanging out, chilling. And I felt the energy. I felt, I need to do this right now. And I just did it. I was like…We're engaged right now? We're about to get married? So I was just like, cool!', Kevin shared in his interview with GQ.
Durant didn't treat his fans with many details about his personal life too often, so the way he proposed to Monica Wright was amusing for most of his followers – many of them couldn't even think Kevin could be so romantic. However, their relationship didn't last long. 'I love this girl. But I didn't love her the right way', Kevin confessed later, 'I really didn't know how to, like, love her, you know what I'm saying? We just went our separate ways'. Wow, that was quite shocking for the story that looked so sweet.
Monica had her own side of the story, stating Kevin didn't want to become as religious as she was. 'I was engaged last year, and it kind of changed that relationship big time because I was going in a direction that unfortunately a lot of people aren't willing to sacrifice their lifestyle for', she stated, during another Minnesota Lynx Faith & Family Night episode.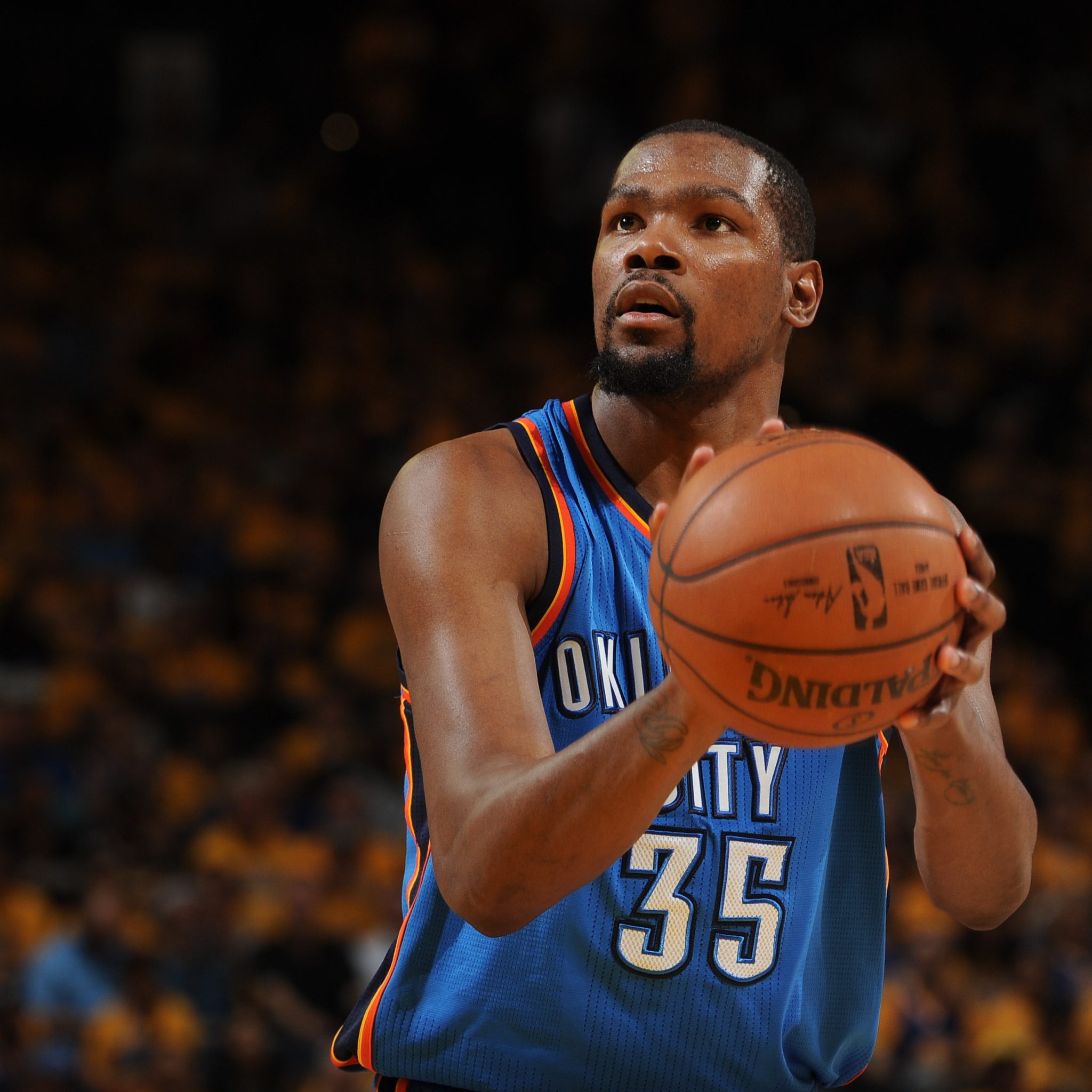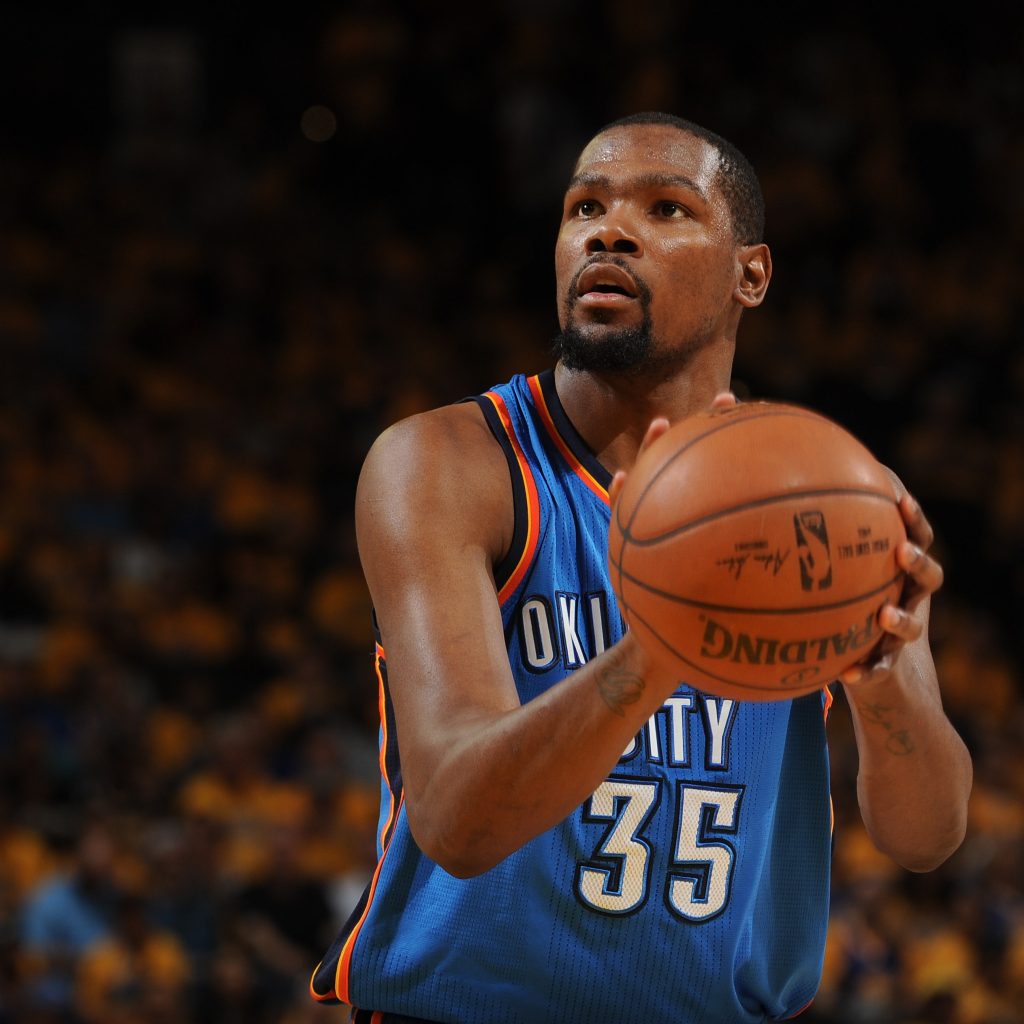 She said Kevin didn't share her attitude to Christianity, and didn't take any steps to embrace her attitude to her faith, so she saw no future for their family. The couple separated in July 2014, and the next year was even harder for Monica, as she injured her knee while playing for the Seattle Storm. Since 2018, Monica has worked as an assistant coach for Liberty University, and Virginia Cavaliers.
Later in 2014, Kevin had an encounter with Jasmine Shine, and some sources even claimed she was the real reason for Kevin and Monica Wright's split. The Christian Post called Kevin and Jasmine's relationship an 'on again off again' one, but other open sources lack detailed information on the time Durant and Shine actually met and started dating. They appeared together in public in September 2014, letting the rumors of their affair go around. However, that appearance was an exception, as Kevin and Jasmine kept their relationship low-key. In 2017 The Christian Post also wondered if Kevin would ask for Jasmine's hand in marriage, but no announcements were made by the couple.
According to some sources, Kevin and Jasmine are still dating, yet rumors of Kevin's supposed affairs on the side have been appearing from time to time.
In April 2014 Kevin Durant was interviewed by Rachel DeMita, a former professional basketball player and popular sports TV personality and NBA analyst. Rachel is also famous for producing a video game entitled "NBA 2KTV", so she interviewed Kevin while actually playing the game with him. The interview was entitled "Rachel DeMita's WORST INTERVIEW EVER with Kevin Durant", but hit 1.4 million views. DeMita and Durant were very polite and even flirty during the interviews, and a lot of their fans thought there was some chemistry between them, so the rumors of their dating spread quickly. Born on 14 June 1990, Rachel Annamarie DeMita comes from Barberton, Ohio USA. She isn't new to broadcasting and interviewing, as her hosting career includes such channels and sources as ESPN, Bleacher Report, NBA TV among others.
The former 2013 Miss California contestant is now dating another NBA star, André Robinson, as she posted their mutual photo on her Instagram in July 2018, and according to her social media account, they are still dating. Kevin Durant never commented on the rumors on his alleged fling with Rachel, however, Durant is subscribed to her Instagram profile, and even liked the photo of her with André when they officially claimed dating.
In 2015, American model Joie Chavis was rumored to have had a fling with Kevin Durant. They were spotted together in a bar in Los Angeles, and even posted their mutual photos on Kevin's Instagram Stories – a few hours later the photos were removed, yet the fans of course noticed them. A mother of two, Joie Chavis is now a popular Instagram model, having a massive following of 1.6 million subscribers on her social media account. She was also rumored to date music producer Hitboy, but later denied the rumors, yet she never confirmed or denied the rumors of her dating Kevin Durant.
Apryl Jones, a reality TV star and the mother of two children with Omarion, a popular American singer, rapper and dancer, provoked a wave of rumors after stating during her live stream on Instagram that a lot of celebrities were seeking intimacy with her. In 2017 Kevin Durant's name entered the list of men who allegedly wanted to get with her, along with The Game rapper, Nate Robinson, Shiggy Show and Paul Pierce. She also stated that she understood she was famous because of having kids from Omarion, and that another rapper, Lil Fizz also wanted to get closer to her. A Chicago native, Apryl Shantell Jones could be seen in various TV shows and contests, such as "Love & Hip Hop: Hollywood". Kevin kept silent and didn't comment on the rumors of his fling with Apryl, yet they appeared true about Lil Fizz, The Game and some other celebrities Apryl mentioned in her list.
In April 2020, Kevin contracted Covid-19, but recovered  well without any complications.
Kevin is reported to still support his relationship with Jasmine Shine. She is out of social media and doesn't share any details of their romance, so Kevin's fans still wonder if their affair is taking them somewhere, such as engagement and marriage.
Given his dating history, we wouldn't even place an each-way bet!