Who has Kristen Stewart dated? Dating History Since Youth
If you know the "Twilight Saga" series of movies, then you would know Kristen Stewart. She stars as the winsomely attractive Isabella "Bella Swan" in the vampire romance based on Stephenie Meyer's popular novels, and has featured in many other top notch movies.
Born Kristen Jaymes Stewart on 9th April 1990, in Los Angeles, California USA, to parents who worked in the film and TV industry, Kristen, now 30 years old, has an older brother and two adopted brothers. When only eight years old, she was spotted by a talent scout when she sang in her school's, Christmas play. After a couple of small television roles, she acted in "The Safety of Objects" in 2001, and then made a name for herself in 2002 and achieved a nomination for a Young Artist Award for her outstanding performance in the drama movie with Jodie Foster, "Panic Room". Kristen also achieved a nomination for the same award in 2003 for her part in "Cold Creek Manor", and went on to star in "Speak" in 2004.
For her education, Kristen was homeschooled from grades 9 – 12, as she felt self-conscious as an actress amongst her peers, and anyway struggled to fit school into her busy schedule. She achieved her high school diploma in 2010, actually while filming the third Twilight movie.
Kristen is an ambitious, hardworking and highly popular actress. She has mostly taken on emotionally heavy roles, but is believable in her performances. Her green eyes were not on spec for the "Twilight" series, so she had to wear brown contact lenses in the first four features. As a newborn vampire she wore red, and towards the end of the series amber-colored contacts, and proclaims 'That sucked so badly'. Kristen's hair is naturally light brown, but she continuously changes the color and style. She's 5ft 6in tall with a slim, shapely 33B-24-34 figure, and has a tattoo on her right arm of Picasso's Guernica.
Kristen is an animal lover, and usually keeps dogs and cats.
She plays guitar and trumpet, and her hobbies are photography and cooking. She is also aspiring to become a writer, and is certainly an all-round multi-talented artist.
Kristen has been the cover face of many magazines several times, including Vanity Fair, Vogue, Marie Claire and Elle, and has modeled for Chanel, Balenciaga, and Porsche.
Her smoldering beauty has earned her rankings in FHM's "Sexiest Women in the World", list and others have espoused her as "The Hottest Actress".
Where would someone with so many commitments and interests fit in a love life? Let's go on to uncover Kristen's secrets and love affairs.
At the tender age of 13, Kristen started dating the Russian-born American actor Anton Yelchin, who co-starred with her in "Fierce People" – he was 14 at the time. They dated for a short time, but broke up within a year. Anton became well-known through his roles in "Star Trek", but sadly was killed in a freak car accident at the age of 27.
Second in line – Michael Angarano
The following year in August 2005, young Kristen met and hooked up with the actor, Michael Angarano, while they were both working on the movie "Speak". Michael was three years older than Kristen, but they were together for almost four years until May 2009.
In 2007 she was a star of "Into the Wild", in which she also performed her own vocals and, third time lucky, won a "Young Artist Award". In 2008 she landed the lead role in "Twilight", and won the MTV Best Female Performance in a Movie Award. This boosted her into stardom, and her career took off!
Michael Angarano was Kristen's first serious relationship, but it didn't last, apparently because it was a long-distance relationship, with Michael based in New York. Or was it possibly and more realistically because, by that stage, Kristen was working on "Twilight", and had fallen for her co-star, Rob Pattinson?
Kristen Stewart's first love – Robert Pattinson
2008 was a big year for Kristen. Not only did her fresh-faced, enigmatic beauty and acting ability skyrocket her to fame with "Twilight", but she was also matched up with the smooth, good-looking 22-year old British actor Robert Pattinson, who played the part of vampire Edward Cullen. Robert was also a young actor with his roots in a theatre club at age 15, then at 18 playing Cedric Diggory in "Harry Potter and the Goblet of Fire".
Kristen and Robert kept their romance under wraps for as long aa possible, until in May 2009 it became obvious to their curious fans that the two stars were starry-eyed, and in love off screen as well. Kristin later confessed that there was instant chemistry between them, and the romance was real. It was probably that tangible true passion that sparked off the popularity of "Twilight", and captured the hearts of their fans – especially admiring teens.
In between "The Twilight Saga: New Moon" in 2009 and "The Twilight Saga: Eclipse" in 2010, Kristen featured in several other movies such as "Adventureland", "The Runaways" including acting and vocals, and "Welcome to the Rileys", which earned her the 2010 BAFTA Rising Star and Best Actress Awards at the Milan International Film Festival.
Not only were Kristen and Robert the fifth highest paid celebrity couple in 2011, and Kristen the highest paid actress in 2010 and 2012, but together they became a well-loved and most talked-about celebrity couple.
Was it that very tinseltown pressure that spoilt it for them? Kristen stated, " People wanted me and Rob to be together so badly that our relationship was made into a product. It wasn't real life anymore. And that was gross to me."
In 2012 Kristen starred in the hit movie, "Snow White and the Huntsman" – in which she also did most of her own stunts and injured her hand and foot – and several others.
"The Twilight Saga: Breaking Dawn" was released in two parts in 2011 and 2012, with the series a smash hit!
Although Kristen and Robert were shot in numerous sex scenes, they had to show passion while keeping it tame enough for a PG-13 rating, so the cameras mostly focused on their faces; one they steamy sex scene shoot had to be retaken, as it was too hot for the rating. Kristen stated that she had no problems being nude on camera or doing sex scenes, but this scene was pure agony, as by wanting to impress her fans she overcompensated, and made it worse.
Little did Robert know that from 2012 onwards, Kristen was actually cheating on him. 22 by then, she had been seeing the director of "Snow White and the Huntsmen", Rupert Sanders, who was 41 and married with kids. To add insult to injury, his wife Liberty acted the part of Kristen's mother in the movie.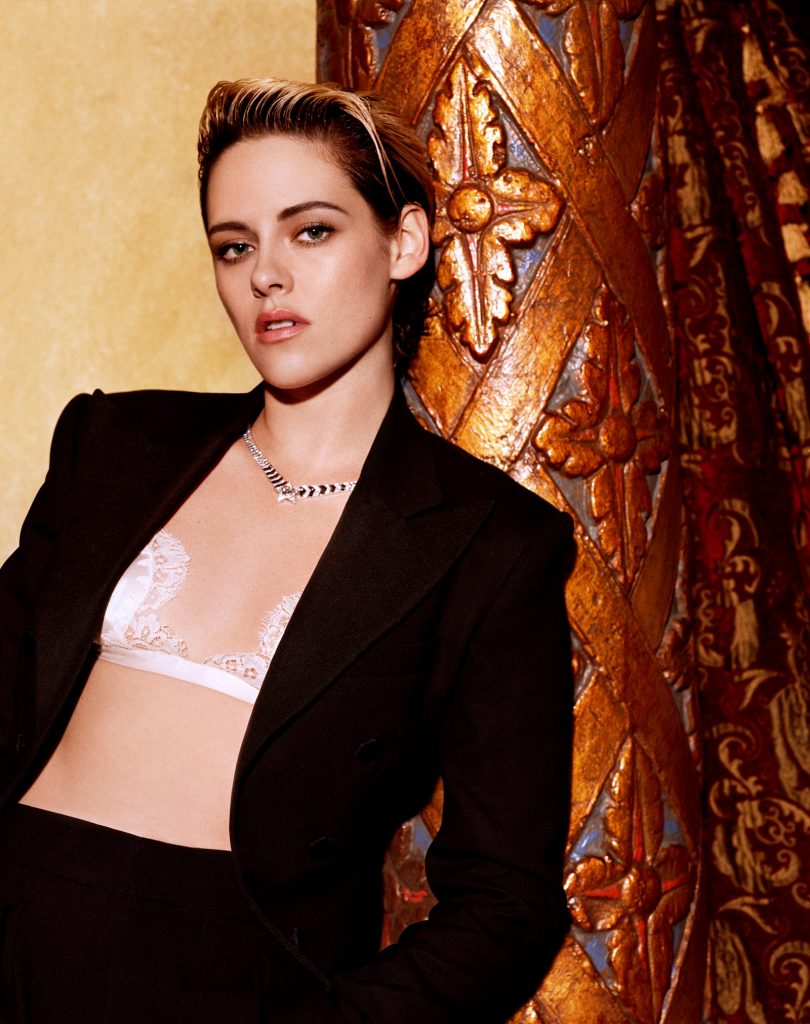 When the scandal hit the press, they didn't try and hide it. Rupert called it a "momentary lapse", but his wife couldn't forgive him and ended their marriage. Kristen made a public apology, which was also an acknowledgment that Robert and her were in fact an item, and had been for some time. Bad timing! Rob was highly distraught and heartbroken, and left Kristen in May 2013. Years later she says she has some regrets about how it panned out, as she still regards Robert as being her first love and one of the best. Their fans were mortified!
In December 2016 there was a rumor that Kristen and Robert were dating again, but both maintain that they've remained good friends, and that's all there is to it!
According to press reports, Kristen was also heartbroken as she had lost her best friend and first love, and although she tried her best to rekindle their relationship, Robert wouldn't have it. She looked downright miserable, while Robert seemed quite carefree and got on with his life, which riled her no end, a bit mean since she was the one who cheated.
Found this. Love this. #thanksstranger #ThrowbackThursday pic.twitter.com/UYdZEaXJKe

— Kristen Stewart (@_KrisJStewart) June 16, 2016
She sure didn't wait very long to nab the next guy, and dash her fanbase's hope of a reconciliation between her and their heart-throb, Robert. That was when 33-year old Lane Garrison, the American actor who was 10 years older than Kristen, filled the vacant spot. Lane is best known for his role of Tweener in the TV series, "Prison Break". The two were an on-screen match co-starring in "Camp X-Ray".
Did Kristen get involved with Lane to get back at Robert? If so, Lane was a poor choice, and their potential romance not only raised eyebrows and lost her points among her supporters, but also fired up her family's concerns, as Lane had a reputation as a bad boy. He had spent three years in prison after killing a 17-year old in a drunken driving accident, and had been arrested again and charged with misdemeanor battery, for apparently slapping his girlfriend, Ashley Mattingly, across her face.
Kristen and Lane dated from June 2013, and in August that year the news broke that he had moved into her house. They lasted nine months, and many probably heaved a sigh of relief when they broke up in March 2014.
From August 2014 onwards, the paparazzi following Kristen around, snapping her holding hands and having intimate moments with a female – American music and visual effects producer, Alicia Cargile, who was 23 when they apparently started dating. The couple kept it secret until September 2015 when Kristen, at 26 years of age, told Elle UK that she was in love with her girlfriend, and although they had broken up and made up a few times, she said, 'Finally I can feel again.'
Previously Kristen had declined discussing her love life with the media, claiming that would become entertainment, which would cheapen it.
That changed when she started dating Alicia, and she suddenly shared that their relationship felt more real and hiding it would be as though she was ashamed of it, or was discrediting it. She maintained, "It opened my life up, and I'm so much happier."
In February 2015 Kristen was the first American to win a César Award in France, for her supporting role in "Clouds Of Sils Maria". She had always been the darling of the fashion police, and at every event she attended, was complimented on her sultry beauty, gorgeous outfits, shapely legs and funky hairstyles. However, she was often criticized for not smiling for the cameras. In fact ,she looked rather irritated by it all, and her attitude came across as that of a badass rebel – some even called her a 'sourpuss'. When she did smile, it came across as a shy and rather endearing. This vulnerability – or could it be lack of confidence, which is unexpected from such a seasoned actress – touched her fans' hearts.
Kristen and Alicia broke up in October 2015 and in January 2016 Kristen had a brief fling with the handsome British Actor, 30 year-old Nicholas Hoult. He is known for his roles in movies such as "A Single Man", "Young Ones", "X-Men: First Class" and "Tolkien". Kristen and Nicholas worked together on the futuristic love story, "Equal", which was mostly shot in Japan. Their liaison lasted for little more than a month.
Already in March 2016, the press reported that Kristen, then 25, was seen in the streets of Paris holding hands with Soko (Stéphanie Sokolinski), a French singer/songwriter/actress who was 30 at the time, but this romance fizzled out in May 2016. Soko also had an encounter with Robert Pattinson, and seems to be single at present.
Next up in June 2016 came St. Vincent, the 33-year old American musician, who was born Annie Erin Clark.
Their relationship lasted five months until November 2016 – did St. Vincent know that Kristen and Alicia made up in August 2016? Did Alicia know that Kristen was dating St. Vincent at the same time? Either way, Kristen and Alicia, after a brief attempt at salvaging their relationship, broke up for good in October 2016.
Kristen certainly played the field and had a lot of fun in 2016. The year-end saw her at 26 sporting a new, short-cropped platinum hairstyle, as she slipped into a more long-term, albeit rocky relationship with the beautiful, tall, blue-eyed Belgian-born Irish supermodel Stella Maxwell, who is the same age as her. Stella is famous as a 2015 Victoria's Secret Angel, and promotes major brands such as Max Factor.
Kristen and Stella dated from 23 December 2016, although were first seen together at the Met Gala in New York in January 2017, when Stella wore a most revealing, flimsy white dress to show off her model-perfect figure.
In February, 2017 Kristen spoke about the pressure the media put her under to define her sexuality, and made a public declaration of her bisexuality on "Saturday Night Live". She also tweeted on Feb 15, 2017 – "I am gay, so what?!"
Kristen and Stella created a cosy love nest and moved in together in May 2018 only to separate in October 2018.
Kristen didn't waste time in finding someone to fill the gap. Enter Sara Dinkin, Fashion Stylist and Creative Director in November 2018. Sara was born and still lives in Los Angeles, and is known for her work on the short film, "Love Has No Age", and acted as the topless warrior in "Free the Nipple" in 2014. Sara also runs a blog, unveiling talent called Fancy Hipster. Both Kristen and Sara were 28, and made the news scoops in April 2019 when captured kissing at the Coachella Festival in California.
The word spread that they were madly in love, yet inevitably perhaps, their relationship only lasted seven months, until June 2019.
Kristen and Stella Maxwell got together again immediately after Kristen's relationship with Sara – or perhaps it was the reason for that break-up. The lovebirds were spotted on 19 July, enjoying a romantic getaway on the Amalfi Coast in Italy. Sadly that didn't help their relationship endure. Kristen had been working on the 2019 version of the film "Charlie's Angels"; t claimed that they weren't seeing eye to eye, the long distance and their busy schedules didn't help, and that they were living very different lives. Their Italian tans had hardly faded when Kristen was caught kissing her new lover in August 2019. We can't cynically surmise that this might have been the final straw for their concluding break up in September 2019, can we?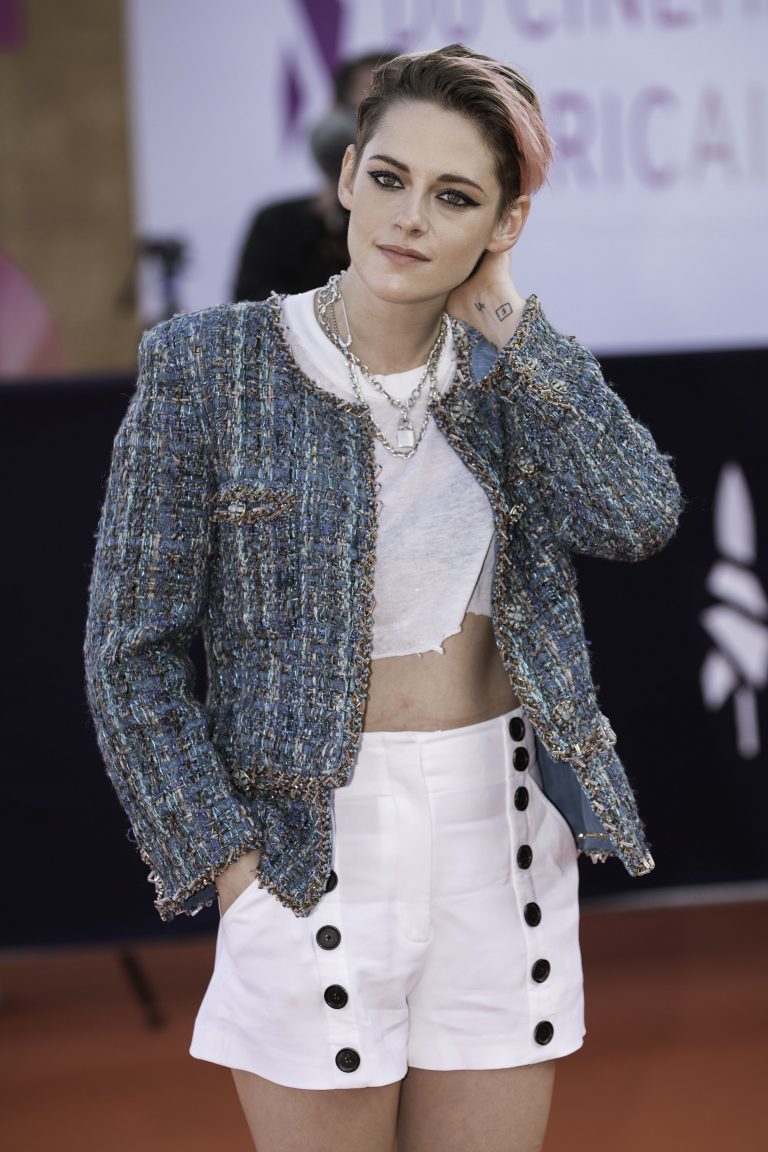 So who came next? Well there's not much we know about her, but Kristen's final catch to date is the screenwriter, film director and actress, Dylan Meyer, known for "Rock Bottom", "Only the Lonely" and "Miss 2059". They've been dating since August 2019 and are apparently still together a year later.
On The Howard Stern Show on 5 November 2019, Kristen declared her admiration for Dylan, saying that she'd met her years ago, and hadn't seen her in six years, calling her 'brilliant', exclaiming, "Where have you been and how have I not known you?" and that she can't wait to propose to her. Kristin has previously affirmed that she would like to get married and start a family at some point, not because it's traditional, but because she would like other people to recognize the worth of her relationship.
Kristen also spoke about the pressure on her to define her sexuality, and said she was lucky to live in this time when being bisexual or gay was more acceptable. It would have been scandalous in old Hollywood, and could have cost her her career.
At only 30 years of age, the gorgeous Kristen has certainly attracted many lovers and has already had her fair share of heartbreaks, although the rapidity with which she's found her next lover leaves that description somewhat up in the air. She has kept secret the really juicy details of her love life, with its numerous make-ups and break-ups, and refrains from sharing anything personal on her social media pages. No matter, she certainly lives life to the full, and between her strenuous working schedule has a lot of fun.
Has she now met her true match? Well, we can only wait and see, but doubts still linger.