Who has Lele Pons dated? Boyfriend List, Dating History
• Lele Pons is a Hispanic-American internet personality, singer, actress, model, and dancer.
• She has Tourette's Syndrome and OCD, but has achieved great success on social media.
• She has had a few rumored casual hook-ups, and a fake relationship meant only for the camera.
• Her collaboration with Twan Kuyper has had people questioning if they are more than just friends.
• Lele is currently enjoying her single status and reserves the romantic drama for the camera.
Eleonora Pons Maronese is an Hispanic-American internet personality, singer, actress, model, and dancer, known professionally as Lele Pons. Born 25 June 1996, in Caracas, Venezuela, Lele and her family moved to the United States when she was five years old, where her parents raised her in Miami, Florida.
Lele has suffered from Tourettes Syndrome – uncontrollable tics – from her early childhood, and also struggles with severe obsessive compulsive disorder (OCD), but despite the diseases that plague her, Lele's determination has driven her to success.
She attended the Miami Country Day School, where she had difficulty fitting in and making friends, often hurting herself to entertain her peers.
Despite her nerdy disposition and unpopular social standing in school, Lele admits that she was proud of being one of the 'other' girls, and not part of the cool crowd. After her graduation in 2015, Lele moved to Los Angeles, California to chase her dreams, and at around the same time began creating six-second videos on Vine. She gained a lot of popularity for her comedy sketch videos, but shortly afterwards in 2016, Vine discontinued its services. This forced Lele to expand to other platforms such as YouTube and Instagram.
Today she has more than 17 million YouTube subscribers, and over 42 million Instagram followers.
While her career enjoys spectacular success, Lele's romantic life doesn't seem to be quite the same. Either the Internet sensation has found a way to keep her personal life private, or she simply has no time for romance. To date, Lele has not had a single relationship known to the public. The only record of romantic involvements the 24-year-old influencer has had have been a few rumoured casual hook-ups, and a fake relationship meant only for the camera.
In 2016, after a few collaborations with fellow Viner King Bach, who has also achieved outstanding success on social media, fans expected that the two would eventually admit that their chemistry extended beyond just the camera.
Among the collaborations they performed, a short comedic stint in which they pretend to undergo couple therapy added to the rumours already going around.
However, neither one officially confirmed the relationship, nor does any record exist that could suggest that possibility, having never been spotted together in public. Nonetheless, in a 2019 video which Lele up-loaded onto her YouTube channel, she admitted that she did have past relationships. In the video, Lele answered many of the questions her fans asked of her in regards to relationships and dating.
Although she never mentioned any specific names, she did state that her romantic life seems like a real-life telenovela, in which she has been everything from the side chick, the one cheated on, as well as the one who cheated.
She also mentioned that many of her relationships have been long-distance romances, that took a lot of effort to make work. Other information she shared included her idea of the perfect date, which should be an adventurous activity, as well as the one thing she finds irresistible. According to Lele, men who serenade her with songs, even if it's a song she's unfamiliar with, would sweep her off her feet.
The only other relationship in the rumour mill was with another social media star, Mexican vlogger Juanpa Zurita.
Although the details were kept exclusively secret, gossip media believes they may have been in an on-off relationship that started back in 2016. The only true confirmation found about a possible relationship between Zurita and Pons is a kiss they shared at the MTV Millennial awards ceremony in 2017 held in Mexico.
However, the two hosts of the show meant to kiss as part of the closing segment, except that it should have taken place behind a screen that would have kept their identities secret. The seemingly planned mishap created a hype of rumours, but regardless of any expectations set by the occurrence, neither Zurita nor Pons reinstated their supposed relationship.
While there may be some other points of interest in Lele's romantic life, details remain so obscure that no one can say for certain who the men in her life have been.
Most reports about the current status of Lele's love life suggests that the YouTuber is single. However, Lele's most recent collaborative work with Twan Kuyper might bring it into question, especially when considering that Kuyper and Pons dated in high school.
Sadly, their high school romance ended because of long-distance complications, and after Lele moved away, Twan fell in love with someone else.
My roommate and I decided to rescue this little cutie he is 2.5 years old his previous owner left him alone for most of…

Posted by Twan Kuyper on Friday, June 24, 2016
Despite the end of their romance, Twan and Lele remained friends, and after bonding over a skydiving trip, their friendship grew to exemplary quality.
While most exes try to avoid each other, Twan and Pons became best friends. In a video uploaded to her YouTube channel in 2018, Lele clarified the nature of their relationship. She refers to Twan as her BFF, and considers him more her brother than a boyfriend, but added that their connection is one of a kind. Regardless, it becomes hard to believe that the two are only friends when viewing their collaborative content.
Not only did the two kiss on camera, but they went as far as pretending to be in a relationship.
Their elaborate videos suggest that they met on a dating app, and even married. In another video, they pretend to have become the parents to six-year-old twin girls. However, in an interview with Entertainment Tonight, Lele admitted that the Dutch YouTuber might be her best friend, but neither one of them have any interest in forming a romantic relationship. Lele explained that he is simply not her type.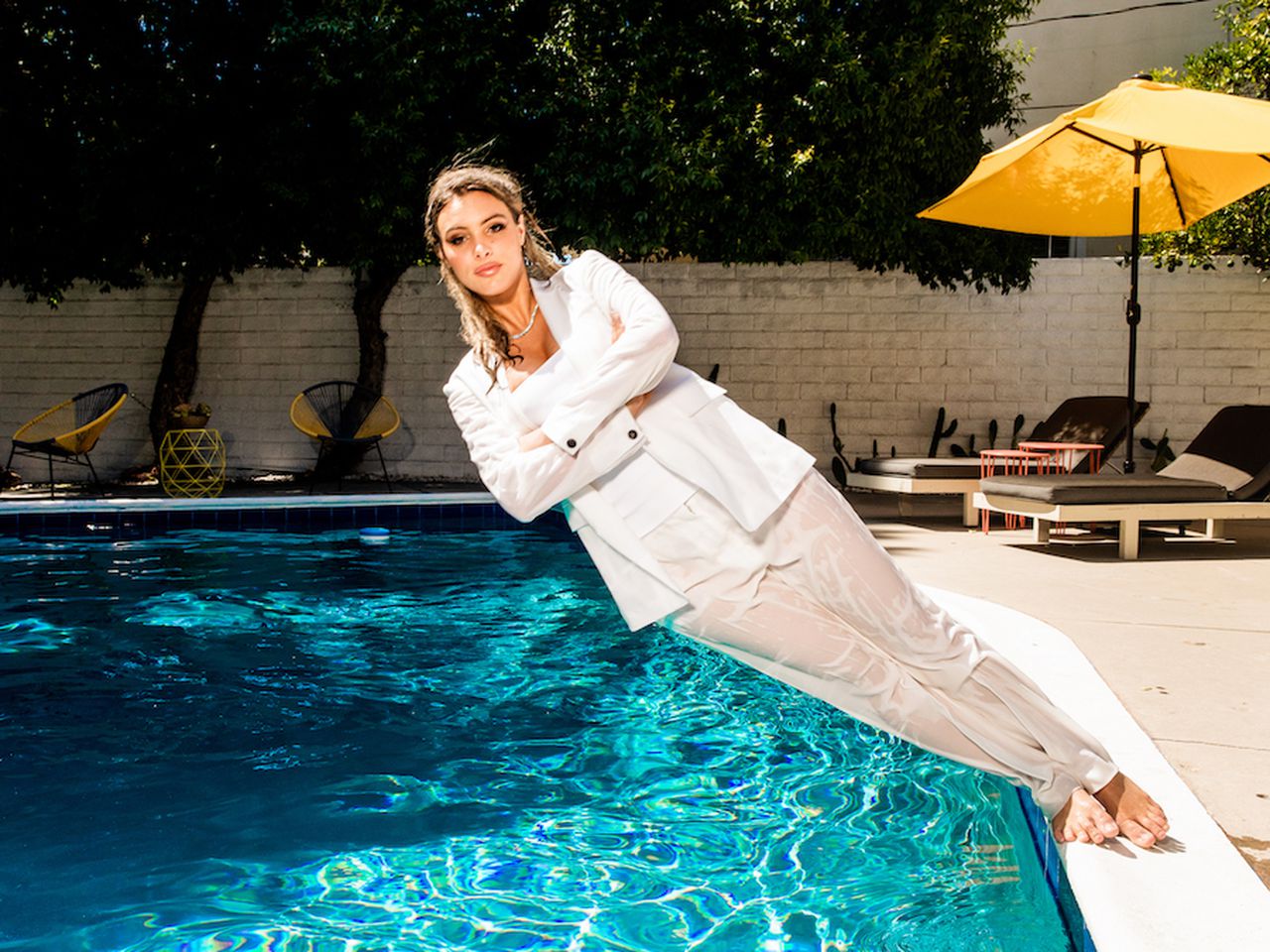 She prefers tough men, whereas Twan is more a prince charming, and she would rather date a gladiator.
For now, it seems that Lele is out to enjoy her single status, reserving the romantic drama for the camera. Either that or the two have made an elaborate attempt at hiding their relationship from public scrutiny, which actually seems to work. Of course, the relative secrecy makes the supposed relationship all the more intriguing, but based on past history, don't expect any major exposure on Lele's part!