Who has Liam Hemsworth dated? Girlfriends List, Dating History
Australian-born actor Liam Hemsworth, best known for playing Gale Hawthorne in the ever-popular 'Hunger Games' film series, is a popular star and known heartthrob among the ladies who needs no introduction.
Though Liam might not be as popular as his older brother, Chris, who landed the role of 'Thor' in his stead, Liam's renown and talent as an actor provides tough competition for his brother. Though, as Liam once stated, they often compete as brothers, but the competition stays friendly, and that their competitive bond motivates them to constantly improve.
Born in Melbourne, Victoria, Australia, on 13 January 1990, the youngest child of Leonie and Craig Hemsworth and brother of Chris and Luke, Liam spent most of his life between Melbourne and Phillip Island in Australia. Growing up, Liam and his brothers spent most of their free time surfing, especially after the family moved to Phillip Island.
Locked and loaded. Bring on the festivities! pic.twitter.com/YmORZFys97

— Liam Hemsworth (@LiamHemsworth) December 25, 2019
In 2009, shortly after his nineteenth birthday, Liam and his brother Chris moved to the United States, hoping to pursue a career in Hollywood. It didn't take them long to establish their family name in Tinseltown, quickly growing popular for their portrayal of roles in successful films.
Before becoming a famous American star, Liam earned several credits on Australian television, coming to America with an established career and pockets full of potential, talent and, of course, good looks.
In high school, driven by his admiration for his brothers' career choice, Liam participated in school plays. After obtaining the assistance of an agent, at the age of sixteen Liam attended his first audition, which marked the beginning of his career.
In 2007, Liam made guest appearances in the Australian soap opera 'Home and Away' and the drama series 'Mcleod's Daughters'.
In July of 2007, Liam landed his first recurring role in the soap opera 'Neighbours', until his character role ended in 2008. Liam then acted in the children's show, 'The Elephant Princess', in which he played a guitarist in the protagonist's band.
The actor also starred in the series 'Satisfaction', the British film 'Triangle', and the 2009 science fiction film 'Knowing'. Shortly after arriving in the US, Liam earned a role in 'The Expandables', but his character never made it to film, so losing the chance to star opposite several veteran stars.
Unfortunately, Liam experienced even further disappointment when Chris won the role of 'Thor'. Liam would have initially been cast as the lead for Marvel's 'Thor' films, but the producers decided to use the older brother. Three weeks later, though, Liam landed the leading role opposite Miley Cyrus in the Disney film 'The Last Song'.
This marked not only the beginning of his most widely known romance but also the beginning of an even more glorious career. Shortly after filming with his new girlfriend, Cyrus, Liam began working on the 'Hunger Games'. Since then, the actor's career continued to flourish, but it seems that he has a particular fondness for romantic comedies.
Though, what most people, especially his many adoring fangirls, would rather want to know about the 'Isn't It Romantic' star, is who the lucky ladies in Liam's life have been. Other than Miley, who may have been both Liam's most serious and public relationship, the young actor has not shied away from spreading his charm, although you may find his progress in the dating game somewhat confusing!
High School Heartache
Liam's first relationship that gained public attention was with his high school sweetheart, Laura Griffin.
https://www.instagram.com/p/CN52nSKHpBY/
The couple met while attending school on Phillip Island when the Hemsworth family relocated. Unfortunately, their relationship gained attention, as gossip outlets reported about it from a negative angle, claiming that Liam left Laura to date his famous ex-wife, Miley Cyrus.
The reports gained special attention among Australian audiences, with headlines stating that Laura accused Miley of stealing her boyfriend. In an exclusive interview about their relationship, Laura declared that Liam was more than a boyfriend; she considered him her best friend. According to Laura, Liam was the new guy in school, though despite it, he was popular, and all the girls found him charming.
They initially became friends, and a year after their first meeting, their love began to blossom, and soon they became inseparable. Laura remembers Liam as fun-loving and humorous, stating that his ability to make her laugh was the foundation of their love.
The couple dated for five years,, with Laura supporting Liam's intentions of becoming a film star. Liam taught her how to serve, and they would enjoy regular dates, going shopping, or watching films.
However, when Liam moved to the states, their relationship would face the consequences. Not only would they have to endure the long distances, but Liam also landed a role in a film with one of Hollywood's most promiscuous young celebrities.
Of course, back then at the age of sixteen, Miley still possessed a considerably subtle reputation. Watching Liam kiss Miley on the set of 'The Last Song' could not have been easy for Laura, and as she would later learn from friends and Liam's fangirls, Miley and Hemsworth did not restrict their emotions to only on-camera appearances.
As the Australian hunk's fans would know, Miley and Liam began dating shortly after filming together. After going public, Miley shared some details about their relationship with her social media followers.
However, one can't help but wonder if some of her posts were intentional stabs at the girl who claimed Cyrus stole her boyfriend.
Among her more notable posts was a statement that insisted she sat around with Liam watching movies. Miley also stated that they fell in love against all odds. Nonetheless, Laura was heartbroken by the unexpected dissolution of her romance with Hemsworth, stating on Facebook that she spent most of her time crying and suffering from the blues of heartache. Laura also expressed her regret, for losing both the boy she believed to be the love of her life, and her best friend.
A Different Truth
Although the tabloids made hot news of Liam's relationship with Miley, and of course the grievance with it that Laura allegedly had, another little bit of history in Liam's love life could throw shade on the entire account.
A completely different truth involving child star Amanda Bynes would make it seem that Miley was not the first girl to lay her nails into the handsome Australian actor.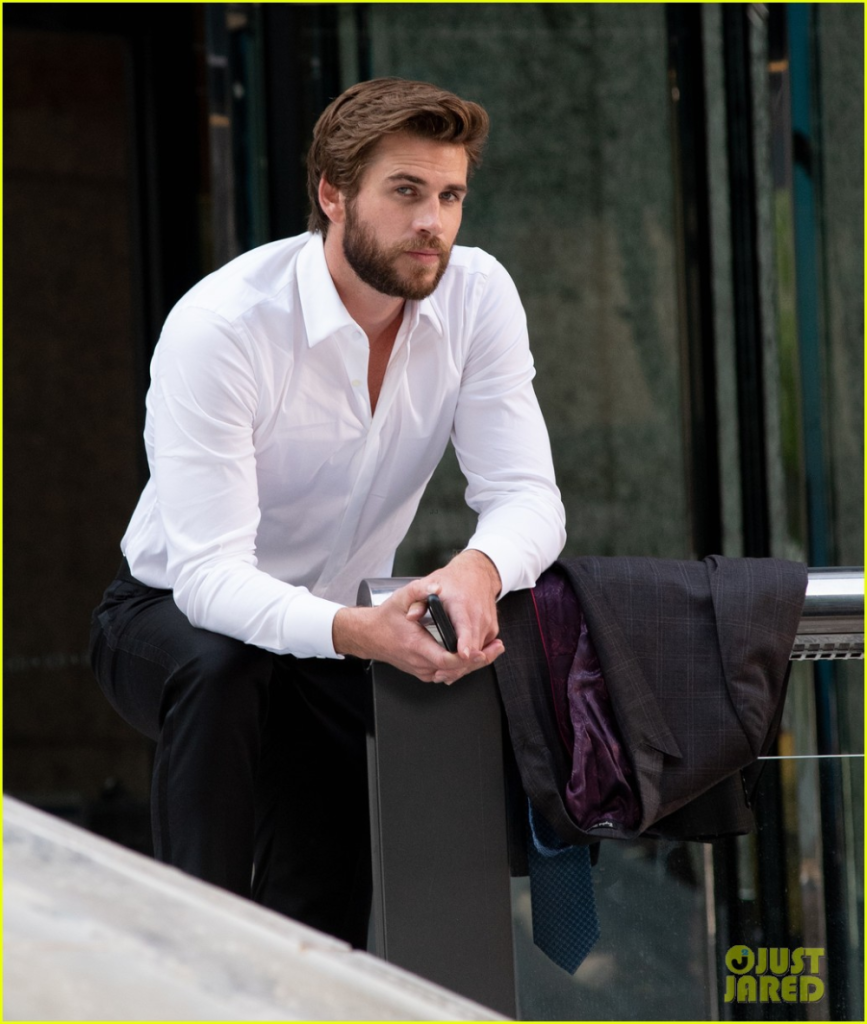 Short before beginning the filming of 'The Last Song', Liam seemed to get rather comfortable with the 'Hairspray' actress at a well-known Hollywood mingling hotspot, Trousdale.
Though their flirtatious behaviour did not cause such a big fuss back then in 2009, the rumours nonetheless suggested that something romantic, or at least intimate, took place between Bynes and Hemsworth. The pair was seen barely able to keep their hands to themselves, and at one point Liam even snapped a flirty pic of his date, making one wonder about his intentions with the picture.
In 2011, to no one's surprise, while Miley and Liam entered a break period in their relationship, Bynes shared a social media post claiming that Liam was the most handsome man to walk the earth. The post certainly confirmed Bynes' emotional intimacy towards the 'Hunger Games' actor, though the possibility of either a hook-up or relationship between them remains only a rumour.
At the time, Liam's followers and fans even hoped that he might possibly reconnect with Amanda.
Whatever the case, the photographic evidence of Amanda's date with Liam is proof enough to safely say that Miley might be innocent for once.
Daring Moments
Like many of his followers and dedicated fans would know by now, Liam and Miley's relationship was anything but stable and consistent, despite the years they spent together. In 2013, following news that Miley broke things off with Hemsworth after enjoying a wild night with a houseful of blonde beauties at a party in Newport Beach, California, Liam was seen getting flirtatious with 'Mad Men' star, January Jones.
The two met at a Golden Globes afterparty, later leaving together to attend an unknown house party, where according to witnesses, things became increasingly physical between them.
According to the reports and rumours later published in the tabloids, Liam and Jones enjoyed passionate kisses in an abandoned hallway.
However, the witnesses claimed that January seemed very intoxicated and reckless. It was later revealed that Miley, to whom Liam was engaged at the time, was heartbroken over the stories that the media outlets published. It seemed to have been the only time Jones and Hemsworth spent together, as neither one ever mentioned that night again. So, for the sake of certain lack of substantial evidence, Liam's alleged hook-up with January remains nothing more than hot rumour.
Unfortunately, it was not the only rumour to reach publication that year. According to other published suggestions, Liam engaged in a make-out session with the Latin beauty and 'Baby Driver' star Eiza Gonzalez, only a day after hitting troubling times with his fiance at the time, Miley.
Fresh and crispy fall in Montréal pic.twitter.com/7MlaB4ka4D

— Liam Hemsworth (@LiamHemsworth) October 28, 2019
However, when questioned about the rumours, Gonzalez remained steadfast in never revealing the details of her private life, but that in itself seemed to be an answer enough!
Besides, considering the photographic evidence in publications, it would be impossible for Eiza to openly deny the claims. However, their relationship never seemed to become anything serious. In 2014, more rumours surfaced, as it became apparent that Liam had no intention of keeping things exclusive with Miley.
After being caught on camera kissing the 'Vampire Diaries' leading star, Nina Dobrev, rumours began running rampant. Some even suggested that Dobrev and Hemsworth could become the latest Hollywood A-lister couple.
At the time, neither Liam nor Miley seemed to possess any intentions of getting back together, but, as it would later be revealed, Liam and Nina only shared a moment of attraction.
Following their separation at the venue where they were spotted together, it seems that the two never met up again later.
Co-Star Bliss
In 2015, while shooting for the film 'Independence Day: Resurgence', it seemed possible that Liam had found himself a new romantic interest. This time, it was with his co-star, Maika Monroe, with whom Liam spent the 4 July celebration at a private party, hosted by director Roland Emmerich.
However, according to an inside source among Maika's close friends, their relationship was not serious at the time, though admitted that the couple shared incredible chemistry.
On the seventh of that month, the couple went out for drinks at a Malibu Cafe, catching the attention of the paparazzi, but neither Liam nor Monroe confirmed that things between them became serious, so it would seem that the two didn't form a meaningful relationship.
It was also the last time the two attracted public attention, and shortly afterward, the rumours fizzled out as quickly as the possibility of romance between them had begun.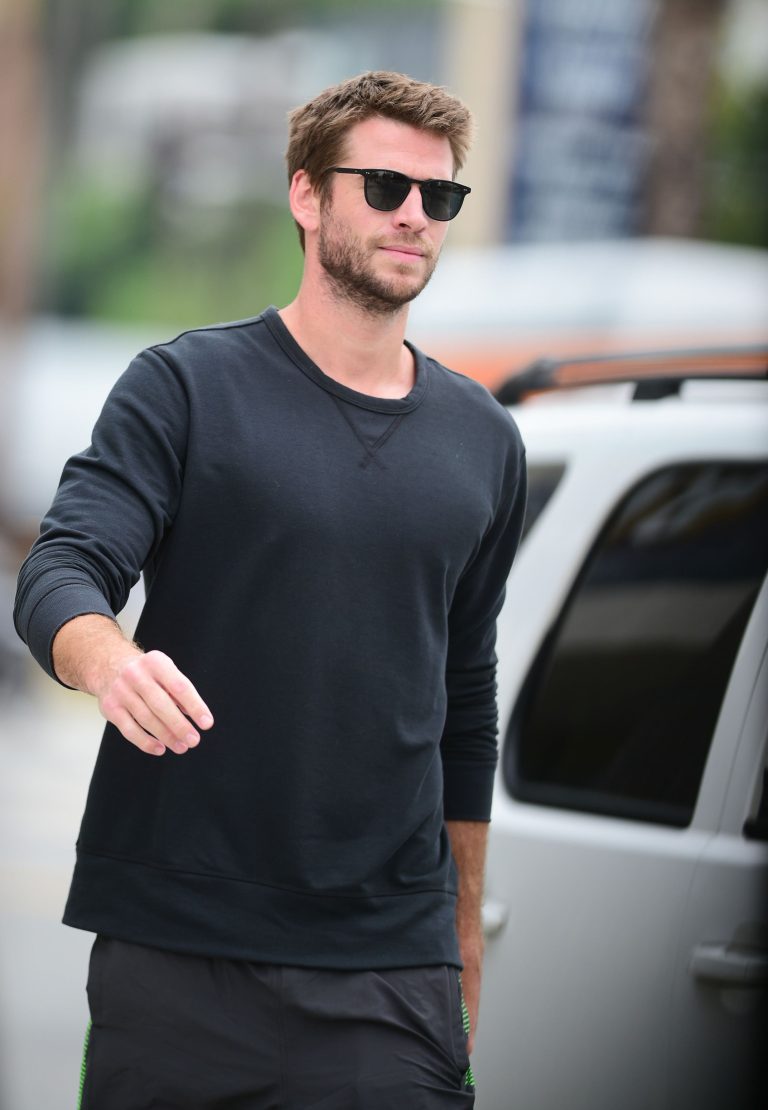 The Big Love Apple
In 2019, among Liam's most recent romances, he had a brief but apparently sweet time in New York with 'Dynasty' actress Maddison Brown. Unfortunately, due to Liam's reserved comments about his personal life and Madison's intentions to keep her private life away from the media's fuss, details of their relationship remained incredibly private.
However, it was later confirmed that the couple dated from October 2019 until ending things in early 2020, apparently madly in love, but obviously not. Since then, Liam has been getting comfortable in Australia with a local lady, Gabrielle Brooks, whom the tabloids even suggested met his parents and siblings. According to the most recent reports, it seems that Brooks and Hemsworth hope to maintain a healthy, long-term if long-distance relationship.
Though Gabrielle might not be a famous star, having studied History and Archeology at the University of Sydney, Australia, Liam's fans and followers hope that she might possess what the other ladies lacked, and find a way to keep the Australian flirt from exploring forbidden gardens.
https://www.facebook.com/seventeen/photos/a.10150101367137216/10152932783827216/
Miley Not So Smiley
Of course, gossiping about Liam Hemsworth's past and present love life would never be complete without dedicating some time to his most famous ex-, Miley. As many would know, they first began dating in 2009, during the filming of 'The Last Song'.
Their relationship shortly became public, quickly becoming one of the most talked-about romances among the younger Hollywood stars. Unfortunately, their relationship garnered a lot of attention from the public due to the complicated mess it would later become, turning into a tumultuous on-again-off-again affair.
Miley later revealed to the world that Liam happened to be the first guy with whom she went all the way, and for many years, it became their longest relationship. However, Miley admitted that she was bi-sexual, having had physical relationships with women.
https://www.instagram.com/p/CQixNJeJPHC/
Liam and Miley's relationship eventually became very significant, and they sought exclusivity by becoming engaged. Sadly, their engagement would endure many setbacks, most of which were blamed on Liam's tendency to have a straying eye. In 2018, the pair famously got hitched, stating to the world that they did what felt right, and followed their hearts. However, a happy married life didn't seem to be in the cards for the couple, as only a couple of months after their ceremony, Miley and Liam began experiencing their first problems.
The pair soon called it quits, and in August 2019, Liam filed for divorce, citing irreconcilable differences as the primary reason. Though the world would have loved to see this adorable couple raise a family and bask in the limelight as one of Tinseltown's youngest power couples, their separation in 2019 turned out to be the final nail in the coffin that was their romance.
Since then, both Liam and Miley have moved on by seeing other people, and it seems like they are content again in their search for love.