Who has Lindsay Lohan dated? Boyfriends List, Dating History
Lindsay Dee Lohan is an American actress, singer, songwriter, and Hollywood personality, who would be an all too familiar name among numerous audiences. The natural-born redheaded beauty has captivated the cameras since her early childhood, and as the years passed, Lohan has had no difficulty keeping the limelight firmly shining on her.
Among the many celebrities, even those who rose to fame as childhood stars, Lohan achieved astounding success, becoming a household name while others faded from Hollywood. Born on 2 July 1986 in The Bronx, New York City, the eldest child of Dina and Michael Lohan, Lindsay had a wealthy but restricted upbringing.
Her mother, best known as her manager, promoted Lindsay's talent from as early as the age of three, sign a modelling contract for her with Ford Models. Her father, a former Wall Street trader, was often absent from his daughter's life, and according to many reports, he regularly landed in hot water with the law.
Throwback Thursday 💕💕💕 #throwbackthursday pic.twitter.com/ZcWvywd4gA

— Lindsay Lohan (@lindsaylohan) February 19, 2021
Michael first separated from his wife shortly after Lindsay began modelling, though later reconciled with Dina. Lohan spent most of her early life in New York City, growing up in Merrick, Long Island, and later in Cold Spring Harbour.
Lohan has three younger siblings – Michael Jr, Aliana, and Dakota, all of whom also became models and actors under their mother's management. Lohan appeared in more than sixty advertising campaigns, modelling for brands which include Abercrombie and Kelvin Klein Kids, and appearing in several television commercials, not restricted to Pizza Hut and Wendys. She also appeared alongside Bill Cosby in a commercial for Jell-O gelatin.
By the time Lindsay starred in her debut film, 'The Parent Trap', critics already considered her a veteran in the business, as she gave up her role in the soap opera 'Another World' to extend her appearances to film.
From there, Lohan went on to star in several credits, first earning a contract with Disney, and later pursuing a career independent of a label.
Her appearance in 'Freaky Friday' alongside Jamie Lee Curtis, which proved that the young actress had talent especially for portraying varied personalities, cemented her as a Hollywood star.
Though her fame initially appealed mostly to teens, and often considered the queen of teenage films, Lindsay's natural beauty and talent would gain exposure among older audiences. Lohan also released a couple of studio albums that, although commercially not as hot, were nonetheless successful.
Unfortunately, due to late partying and substance abuse, Lohan's career slumped for a period, during which she endured continued negative criticism for her acting. Eventually, film producers began viewing Lohan as 'unbankable', and she gained fewer roles.
Despite her bad position, Lohan did, however, know how to keep her fans and followers interested, as well as keeping the public eye on her, lest she too faded out of Hollywood.
Of course, the 'Get A Clue' star was no stranger to the camera, and to keep people's attention, she would have to attract the gossipers and paparazzi.
What better way to do that than by having a very spicy love life? Lohan has been known to cause scandalous upsets, keeping the tabloids busy with her wild and insatiable habits.
Quite confidently, the list of lovers both rumoured and confirmed that Lohan was involved with could be too long to detail. This could be attributed to more than her bachelorette lifestyle, as she spent nearly three decades in the limelight, with plenty of time to pursue her desires.
Even the list of claimed flirtations and relationships Lohan herself confessed to in a published confession, might be too long to mention. One thing is sure about the Hollywood personality: she's had a busy life, both romantically and professionally.
In consideration, the star's listed liaisons could include up to sixty possibilities, including how Lohan was never shy from experimenting sexually, becoming known for dating both men and women.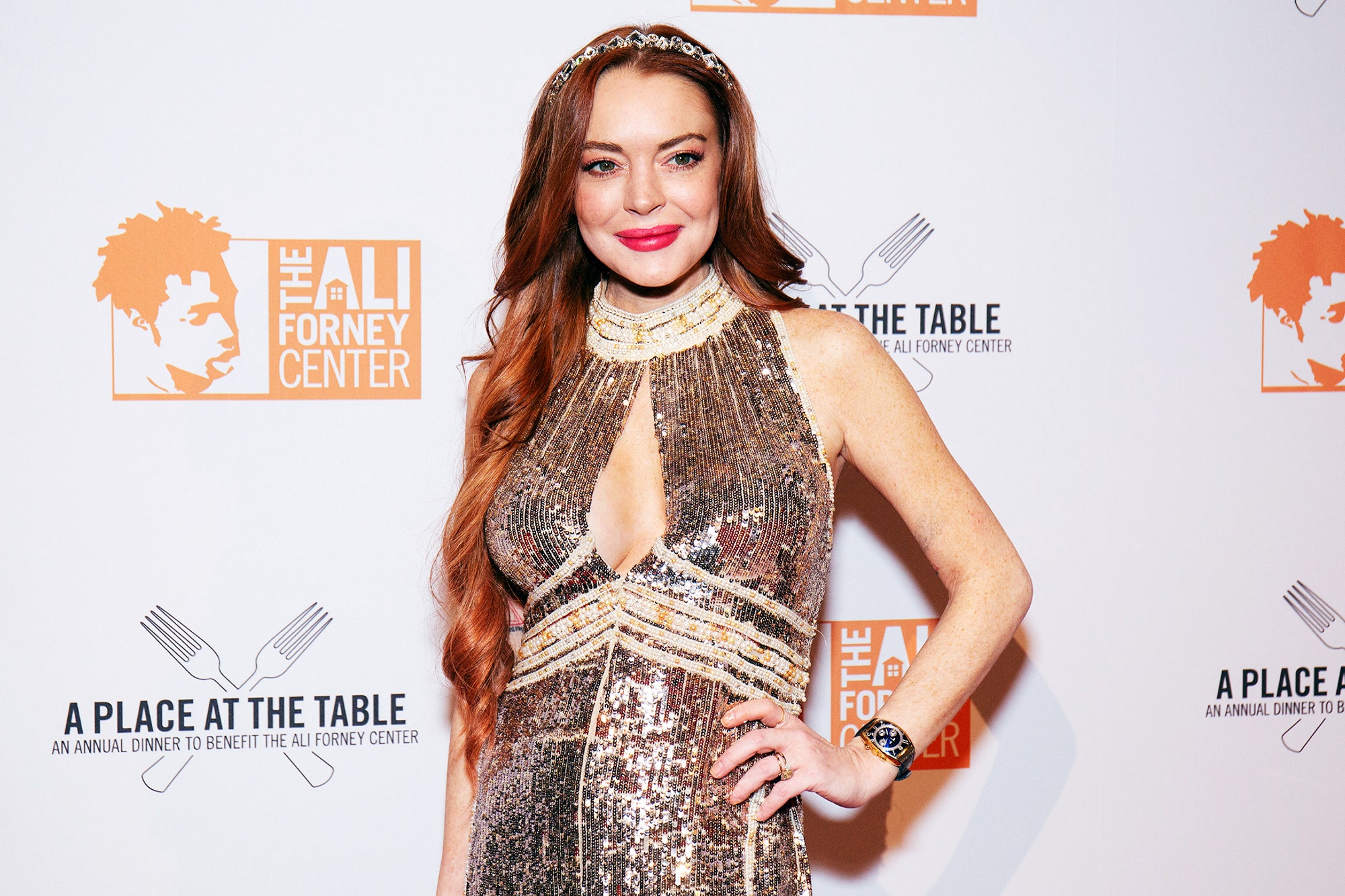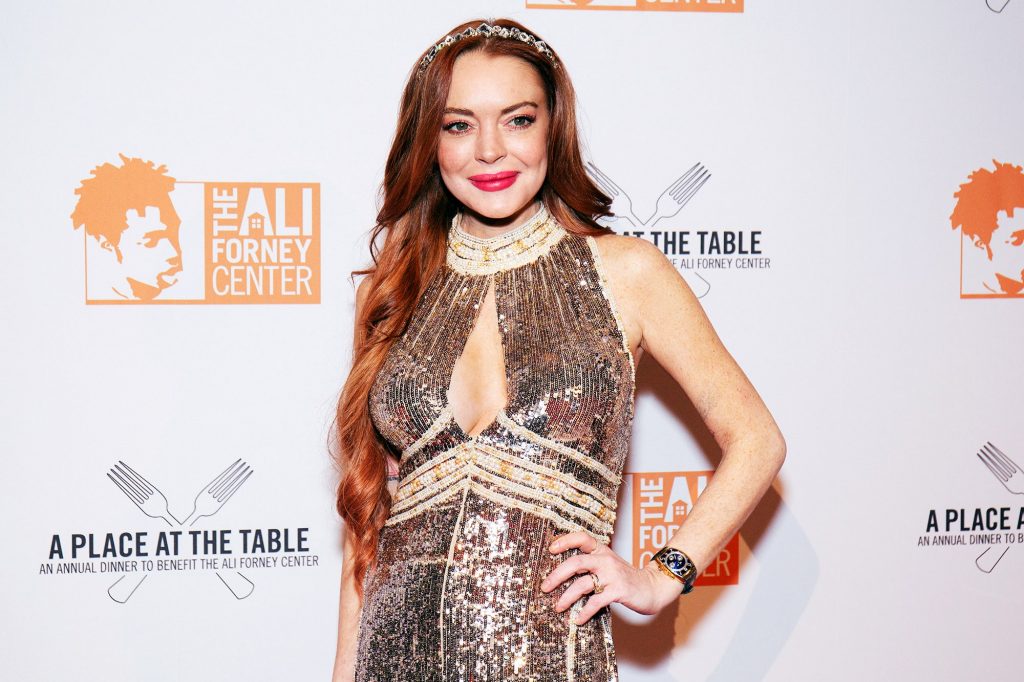 Lohan's Earliest Relationships
The public relationships mentioned in Lohan's published confessions include her first boyfriend, Aaron Carter, a singer, actor, and rapper popular among teenagers of the early nineties. They dated during her rise to fame, while Carter was also linked to another nineties star, Hilary Duff, though ended his relationship to get to know Lohan.
Around this time, still in her teenage years, after Lindsay finished her work on 'Another World' for the filming of 'Parent Trap', during her early teens, and since it happened nearly thirty years ago, most of the details have been lost. However, Carter stated in 2005 that he left Duff because he grew bored with her, seeking new excitement with an upcoming star. Lohan's young fame caused her high school sweetheart relationship to play out somewhat publicly, and even then, it seemed that the soon-to-be starlet had a knack of causing mischief.
Lohan and Carter dated from 2002 until ending things in 2003.
Lohan's second relationship, considered more than just an average flirtation like her relationship with Carter, was with Damien Fahey. Though not a familiar name, Fahey voiced a character on 'Family Guy' called Corey. Fahey dated Lohan between April 2003, until the relationship's dissolution in 2004.
The actress then moved on with Wilmer Valderrama, the popular actor and star from 'That 70's Show', who portrayed Fez. However, their relationship was brief, and Lohan was soon spotted partying with Irish bad boy Colin Farrel, setting tongues wagging and the attention firmly on her.
Tabloids especially loved to snoop on her partying habits, which was in early development around that time, of course, speculating on her romantic interests. Rumours also suggested that Lohan had an intimate flirt with Seth Rogen in 2004, shortly before he was to marry.
In 2005, the tabloids were indeed busy investigating Lohan's love life. Rumours were that she had encounters with the likes of Bruce Willis, James Franco, Diego Garcia, Ashton Kutcher, Jax Taylor, and Jared Leto apparently all brief, and in quick succession…if at all!
https://www.instagram.com/p/COsZCUzBNOV/
Spending Her Early Twenties
In 2006, with her twenties approaching, Lohan began rumors that she dated British singer Robbie Williams, though their relationship was never confirmed. Considering Lohan's habits, she may have simply partied with the 'She's The One' singer. Around the same time, rumours suggested that the young Lohan also dated Irish actor Jamie Dornan.
Though their relationship was never confirmed, Lohan mentioned him briefly among her many confessed lovers. According to most reports surrounding their tie, it seemed to be nothing more than a fling. Dornan and Lohan shared a few photographs, but their time together was limited.
Another notable name was Shaun White, a popular snowboarder back in the early 2000s.
During her twenties, Lohan seemed to have developed an interest in the same sex – in 2006, though trying to keep it quiet in the hopes of preserving her career which was built on a Disney background, Lohan dated American actress Courtenay Semel.
They ended their relationship in 2007, keeping all details private.
Rumours also suggested that around the same time, Lohan was involved with the late Hard Rock Cafe heir, Harry Morton. Morton capably curbed Lohan's desire for the partying lifestyle for a while, but in September they apparently called it quits – of course, Semel was still around to comfort Lohan; now in her twenties, Lohan experienced some personal drama at home, as her parents announced their final separation and divorce.
However, it seemed the actress had more than enough companions to provide comfort. In 2007, various rumours surfaced as it appeared that Lohan was at it again. The tabloids claimed she was involved with numerous men, including Paris Hilton's ex-, the shipping magnate Stavros Niarchos.
Other names include the male model Jamie Burke, singer Travis Barker – with whom her relationship ended after Barker's wife found out – reality star Calum Best, and magician Cris Angel. She also famously became involved with British actor Jude Law, though their time would prove to be short.
Rumour had it that she also dated her 'Georgia Rule' co-star, Garret Hedlund, though claimed that they were strictly professional.
In 2008, Lohan came forward publicly as being bisexual, and started dating DJ Samantha Ronson. Other women Lindsay linked with at later times include Lady Victoria Hervey and Eilat Anschel. Lohan's relationship with Ronson could best be described as toxic, and the 'Mean Girls' actress was frequently seen mingling with men.
Among the most noteworthy were Brody Jenner, Kylie, and Kendall's half-brother, Evan Ross, who is now married to Ashlee Simpson. Some rumours also suggested that she hooked up with Orlando Bloom, though the exact nature of their relationship was never confirmed.
Orlando Bloom 👍🏼 #OrlandoBloom pic.twitter.com/jge8PUE2Gh

— Lucy (@Kitten2402) June 2, 2021
The redhead was also linked to Zac Efron, though it seemed that they always remained only friends.
A Few In-between Possibilities
Many rumours concerning Lohan's busy love life have been aired over the years, but when Lindsay published her confessional in 2014, many of the names mentioned reached her list.
One of the most surprising candidates was 'Kick-Ass' star Evan Peters. However, Lohan never specified any details when mentioning him, and it seems not even the tabloids could get hold of their secret get-together.
Rumours also suggested that Lohan hooked up with the late 'Joker', Heath Ledger. Initially, the rumours were started by Lohan's mother, who suggested that they were secretly involved, shortly before his death. However, Lohan has adamantly denied her mother's claims, stating that she was only good friends with Ledger – Heath didn't make her list.
Other rumours also suggested that she had a brief relationship with musician and actor Adam Levine, whose own history seems very promiscuous.
Lohan was also said to have been involved with the English rugby player Danny Capriani, Dennis Hopper's son, Henry Hopper; photographer Terry Richardson, Philipp Plein, and 'How I Met Your Mother' star, Jason Segel.
There was also the possibility that Lohan and Reese Witherspoon's ex-husband, Ryan Phillippe, could have been involved – Ryan did gain mention on Lohan's list of conquests, though no details were shared.
Lohan's Flirty Mid-Twenties
In 2009, Lindsay began taking her romances a bit more seriously, scaling down her interest in the hopes of perhaps settling on a long-term relationship. Around this time, rumours surfaced that suggested Lohan partied with 'Titanic' star Leonardo DiCaprio, and his good friend Lucas Haas.
Lohan was also spotted hanging out with Justin Timberlake, even while he still dated Jessica Biel. She also got involved with Scottish actor Gerard Butler, but unfortunately nothing serious developed other than rumours.
However, it seemed Lohan found a good candidate in Adam Sen; they started dating in 2009, and according to reports, Lohan even invited Adam to meet her parents, and attend Aliana's sixteenth birthday. However, their relationship only lasted the average long-term period for Lohan, ending in 2010.
Their break-up was soon followed by rumours that Lohan hooked up with 'Gladiator' actor Joaquin Phoenix, whom she also reportedly dated back in 2006. Rumours also plagued Lohan concerning her involvement with Ryan Rottman, who at the time was dating Brittany Snow.
In 2011, Lohan had a casual fling with the rapper, 50 Cent, who claimed to have a crush on Lohan, intrigued by her appearance in Playboy. That same year, Lohan attended a Paris Hilton party with Australian actor Brett Tucker, who is popularly known for being a ladies' man.
She also expressed an interest in the 'Coldplay' bassist, Guy Berryman, whom she reportedly stalked at a concert. According to reports, Lohan was denied backstage access, and nothing came of her efforts.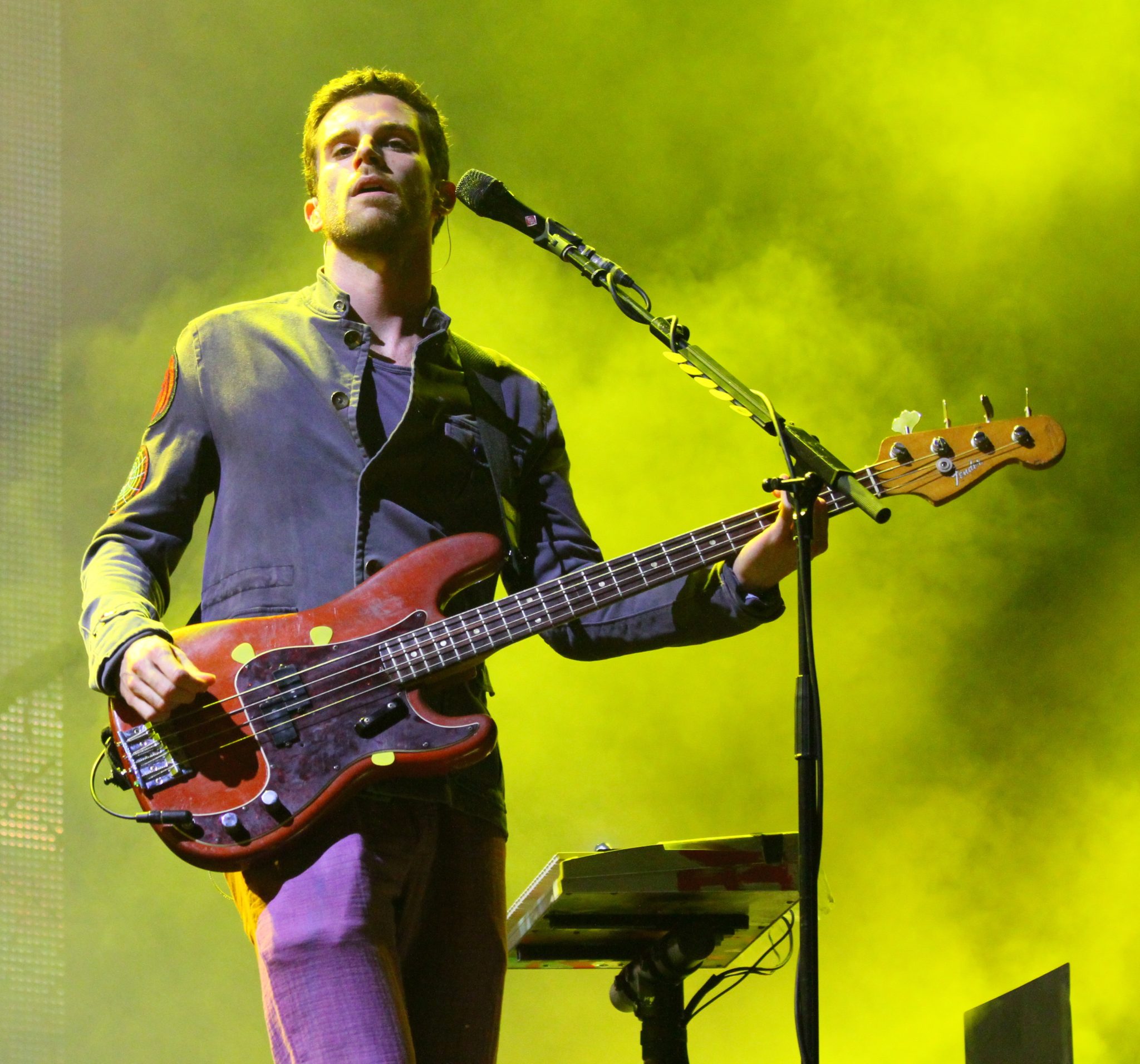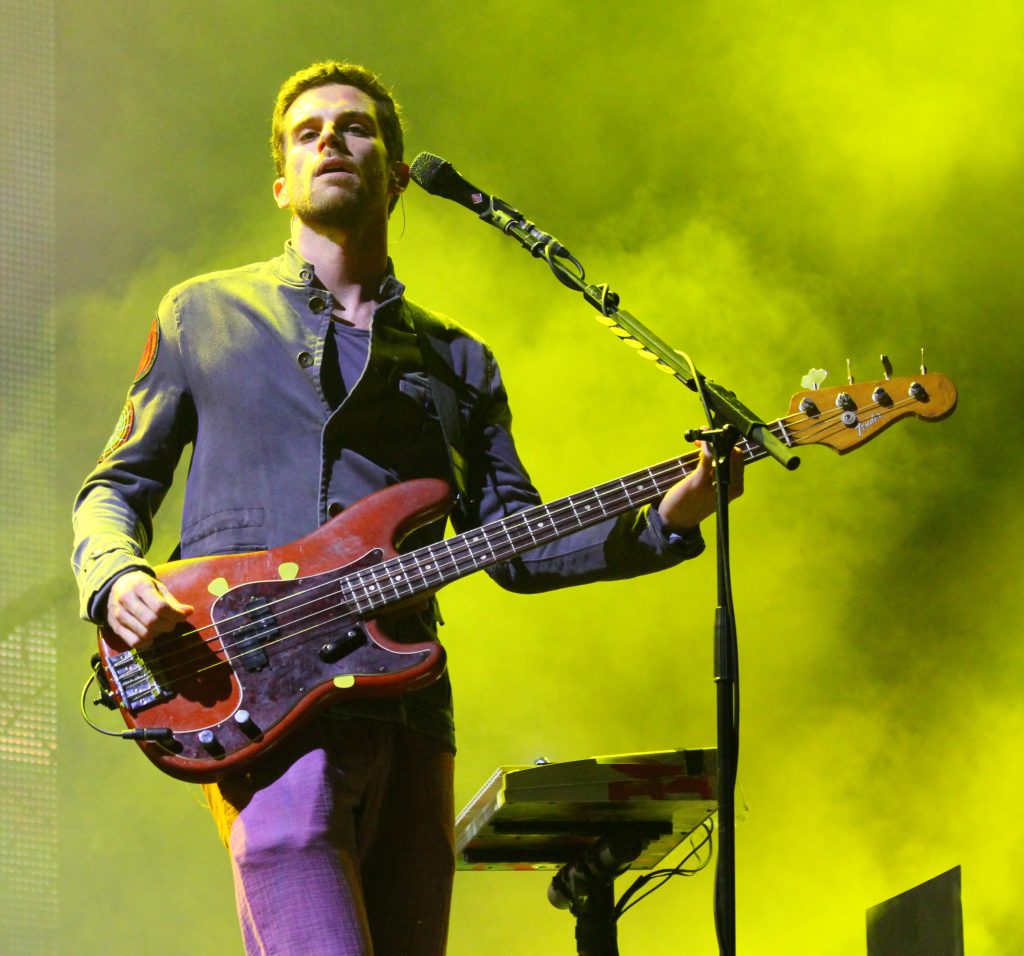 ​
The same year, Lohan befriended Nico Tortorella, whom many suspected could become the man to persuade Lohan to settle,  however, they've remained nothing more than good friends, with the vague possibility of sharing benefits.
Lohan would also be linked to Paul Charles Valmorbida, with who's brother, photographer Andy, Lohan had a professional relationship with. From 2012 until 2013, Lohan became interested in the British band, The Wanted, more specifically with member Max George. The pair dated for some time, with Max confirming that he made out with Lohan. There was also an acclaimed incident at a club, where Lohan got into a fight with another woman over Max.
Then, after breaking it off with George in 2013, Lohan got cozy with three-time 'Survivor' champion Ozzy Lusth. Lohan was also spotted having dinner with American actor and hotelier, Vikram Chatwal, though nothing serious developed between them.
The Latest Romances
In 2013, Lohan became involved in what she would later describe as a destructive and abusive relationship with Russian businessman Egor Tarabasov.
Throwback Thursday 💕💕💕 #throwbackthursday pic.twitter.com/ZcWvywd4gA

— Lindsay Lohan (@lindsaylohan) February 19, 2021
She initially met Egor through a mutual friend, and would eventually begin a tumultuous relationship with the Russian millionaire.
The pair dated for three years, even becoming engaged at one point. Her relationship with Egor was certainly the longest in her history, but Lohan would later reveal that it was not her happiest moment. In July 2016, shortly before calling off their engagement, the couple was seen getting rough during a disagreement on Mykonos. Lohan later expressed her disappointment that no one came to her aid while Egor abused her, announcing the end of their relationship.
Since her bitter experience with Tarabasov, Lindsay has remained reserved in sharing any new romantic news.
However, in 2019, rumours surfaced that she might be involved with the Saudi-Arabian Crown Prince Mohammed bin Salman. However, according to Lohan's estranged father, Micheal Lohan, Lindsay and Mohammed are only good friends.
Well, she apparently has plenty of them – who do you think might be next!?