Who has Louis Tomlinson dated? Girlfriends List, Dating History
The dating history of the current member of the One Direction boy band could lack stability, as Louis Tomlinson was brave enough to reveal another girlfriend to the world almost every weekend during a turbulent period of his life. Nevertheless, his on-again off-again affair with Eleanor Calder has been lasting for more than nine years. What is it, if not constancy? Let's get into his controversial dating retrospective.
Louis Tomlinson early life
Louis William Austin Tomlinson was born on 24 December 1991, in Doncaster, South Yorkshire, England. His mother, Johannah Poulston, split from his biological father when Louis was only two years old, and he is still estranged from his father. After Johannah married for the second time, she gave birth to seven more kids, Louis' half-siblings, so was obviously very happy with her new husband, Mark Tomlinson, whose surname Louis later took.
A younger half-sister, Lottie Tomlinson, is popular for founding a self-tanning company entitled "Tanologist".
From his early years, Louis enjoyed singing and performing on stage. He often participated in his school productions, which had a higher priority for him than his academic marks. His successful portrayal of Danny Zuko in the musical "Grease", staged by the Hall Cross School he studied in, motivated him to attend an audition for "The X Factor" TV show in 2009; Louis failed at the first attempt, but returned the next year to join the boys team mentored by Simon Cowell. After a short period of time of not-so-successful performances, it was suggested to Louis that he unite with Liam Payne, Harry Styles, Zayn Malik and Niall Horan to perform as a band, with the light hand of Nicole Scherzinger, who advised Cowell to try the guys as a pop group of five. That decision gave the world one of the most popular boy bands – One Direction; the rest, as they say, is history.
Louis Tomlinson and Bethaney Larkman
When Louis was a high school student with no intention of conquering the world as a pop singer, his demands on a girl next to him were quite mundane. He met Bethaney Larkman at school, and the two started dating in 2007. Bethaney truly understood Louis' passion for performing, and also participated in the musicals he was busy in. They attended proms together and looked as a happy couple of teenagers, and their relationship lasted for two years. In 2009 Louis decided to focus on his singing career, and probably couldn't promise Bethaney enough attention while attending auditions and rehearsals. As of 2020, Bethaney still lives in Doncaster and works as a Marketing Manager for the local company Distinction Doors Ltd. Her mutual photos with Louis circulate over the social media as a reminder of the 'good old times' when Louis was an ordinary guy, and Bethaney supported him after he failed several school exams.
Born on 22 April 1992, Hannah Walker started dating Louis Tomlinson in 2010, when he auditioned for the seventh season of "The X Factor". Also raised in Doncaster, Hannah accompanied Louis on his trips to various auditions, and supported him during the first year of his performing with One Direction. They went to the same school, and she also participated in the same Hall Cross School production of "Grease" as Louis. However, the old story surfaced as she couldn't see Louis because of his constantly tight working schedule, so they broke up in 2011. Louis' fans like Hannah so much that when he started dating another girl, Eleanor Calder, they urged a whole campaign against Tomlinson's new love interest, hoping that he would return to Hannah. They couldn't know that nothing would take Louis away Eleanor, but let's not get ahead of ourselves. As to Hannah, she later graduated from York St. John University.
Until the last day of Louis' mother, she was on good terms with her, and is still good friends with Louis himself, as they were said to separate amicably – on 24 July 2011, Tomlinson tweeted that they would be 'best, best friends forever'.
Louis met Eleanor Calder in 2011 and they started dating in November the same year. Eleanor was a student, and was very far from the modeling career she has in 2020. Born Eleanor Jane Calder on 16 July 1992, Louis' new girlfriend had nothing to do with show business, and was planning to study sociology. However, they found a lot of things in common between her and Louis, so the first year of their relationship flew by unnoticed. Louis thanks Eleanor on his Twitter account for being by his side, writing: 'What a great year together @EleanorJCalder 🙂 Love you!!!!'. Louis' fans wondered how they met for the first time, but they could only suggest that Eleanor had a mutual friend with another One Direction member, Harry Styles, but neither Tomlinson nor Calder ever confirmed that, trying hard to keep their relationship low-key.
Years later Louis would explain that he knew Eleanor even before he released his first single with One Direction, which made her so dear to his heart. The couple posted rare mutual photos as if wanting to show they were still together – it was mostly Eleanor who did it.
In July 2014 Eleanor was the maid of honor at the wedding of Louis' mom, as she married her then-boyfriend Daniel Deakin, joining other bridesmaids to walk down the aisle with Johannah, including Louis' sisters Félicité and Lottie. Tomlinson's fans were pretty sure it was a serious step for the family – to give Eleanor a chance to be the bridesmaid. It was also known that Johannah liked Eleanor very much, and always welcomed her into her home, taking photos with her and posting them on her social media accounts.
Despite the apparent seriousness of their relationship, Eleanor and Louis broke up in early March 2015. People Magazine stated that, yet again, they had too little time to spend together, so they called it quits, but kept silent for a while to deal with the stress from the split. 'Louis is really upset about it all.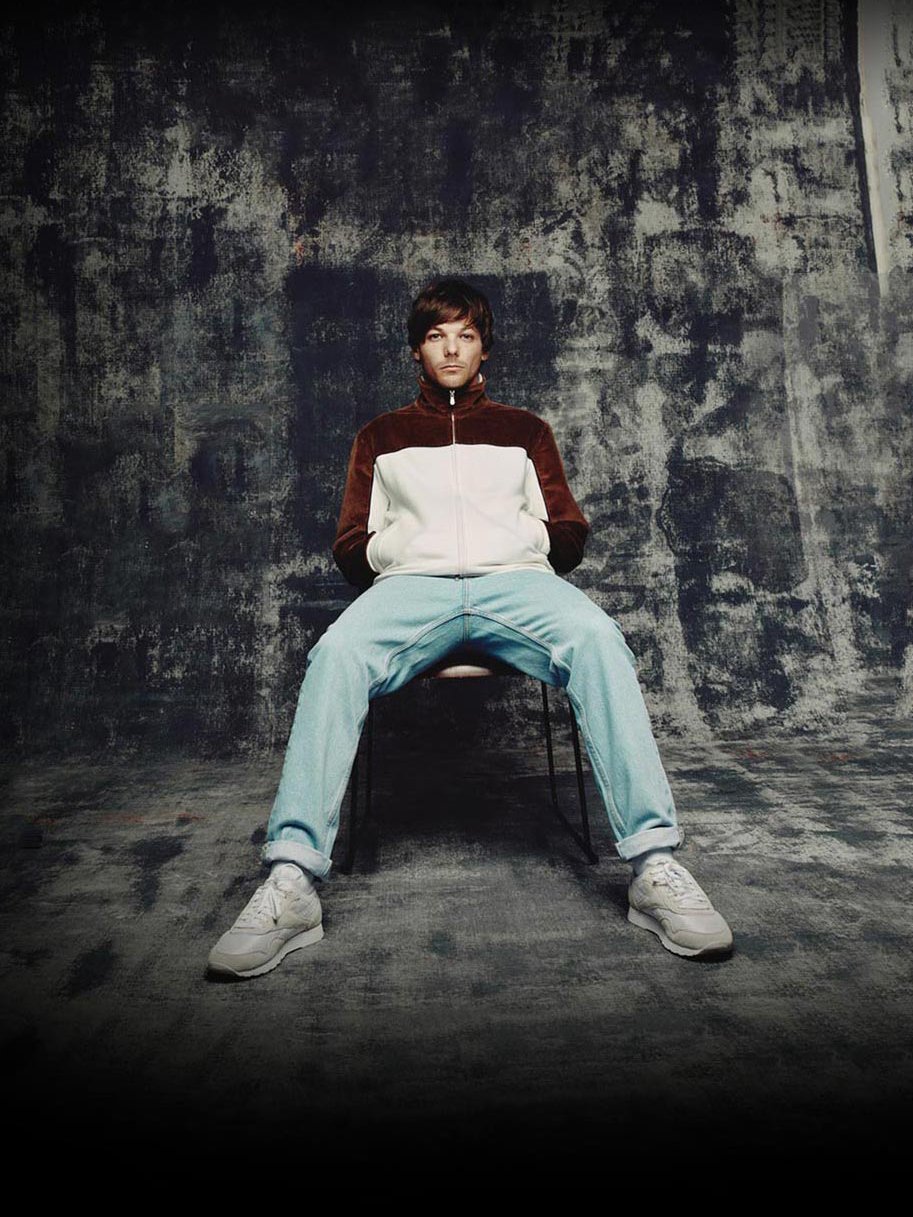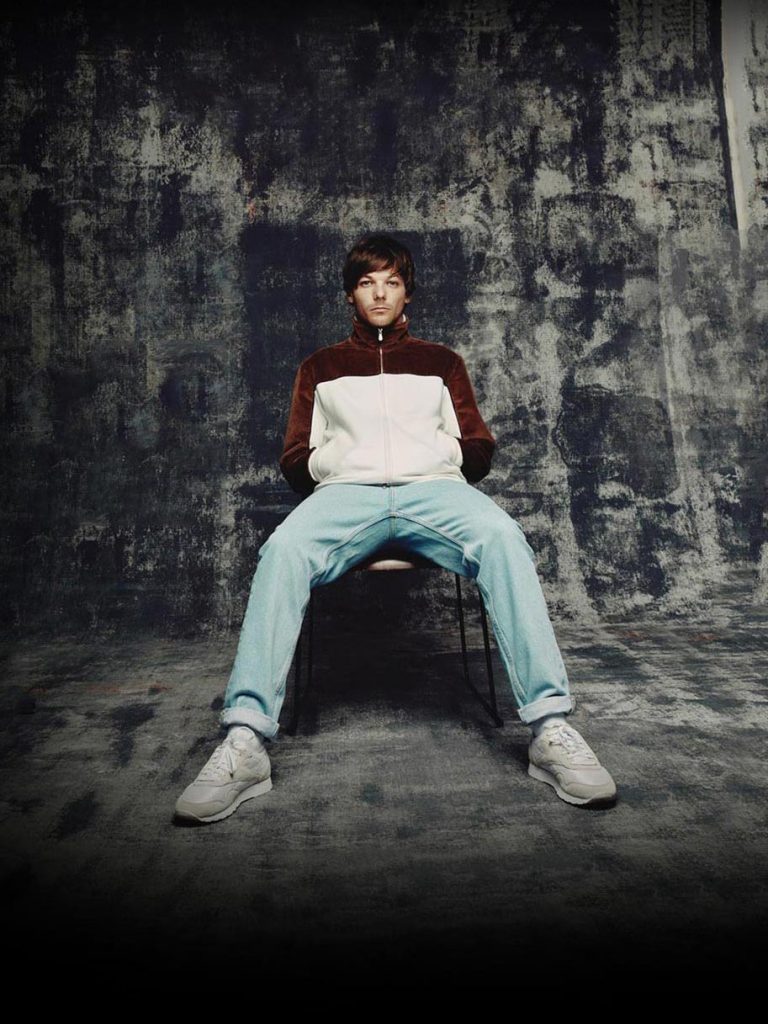 They tried really hard to make it work, but it was just impossible – he's away for nine months a year and they just grew apart', a friend of the couple shared with People. Eleanor was also said to decide to focus on studying at the University of Manchester.
Less than a month after his split from Eleanor Calder, Louis found someone else to share a lazy day by the pool with. On 28 March 2015 The Daily Mail reported that Tomlinson had an affair with Lucy Julian, the daughter of wealthy menswear designer, Alexander Julian. Coming from Connecticut, the heiress to a multi-million dollar business won Tomlinson's heart at a private pool party they both attended in Bangkok. 'Louis and the girl were kissing on and off for about 15 minutes. Louis was just wearing his boxers, having stripped off to swim', the source told The Daily Mail. Lucy's friend, Kyja Kutnick, stated that she witnessed the scene, but didn't want to share 'the dirty details'. Tomlinson's fans mistakenly thought he was kissing the model from one of his first music videos, "What Makes You Beautiful", but they turned out to be different girls. However, their fling didn't last long, as they separated soon after they met.
Can you imagine dating a person for two months, also dating others almost at the same time, and then suddenly find out you're expecting a baby from that person? Well, Louis Tomlinson can share that experience. As if wanting to prove to Eleanor Calder that he was totally alright without her, he started dating other girls, changing his love interest almost every weekend. From March to July 2015 Louis was spotted with British model Tamara Bell, and was also rumored to invite five girls into his Soho hotel room. However, he then dated for two months with a stylist from Los Angeles, Briana Jungwirth. To everyone's amazement, in July 2015 Louis announced he was expecting a baby from his 'good friend' Briana, who was already 11 weeks pregnant. The two were seen together at Snoop Dogg's party in West Hollywood, holding hands and kissing, and also spent an evening together in The Argyle lounge bar in California.
Despite their romance, Louis was also seen with Lauren Jauregui, a member of the music band Fifth Harmony, on 1 June 2015, when they left Libertine London nightclub, however, Lauren hurried to deny the rumors of their dating.
In July 2015 Briana's parents and Louis' mother saw the first ultrasound together, and even heard the baby's heart beating. On 21 January 2016, Briana and Louis' son was born, who they named Freddie. Louis claimed he was going to be a hands-on father, and he sometimes posts photos with his son on his Instagram account, but he reportedly separated from Briana just two months after they started dating, although supported her during her pregnancy, attending doctors and ultrasounds together.
In November 2015 Louis started dating American actress Danielle Campbell, born in Hinsdale, Illinois USA. By the time her relationship with Louis commenced, she was an experienced actress, as she had been filming TV series and movies since she turned 11.
Thus, she landed such roles as Gracey Hollander in the "Prison Break" series, Dani in "Zeke and Luther" and Carla Middlen in "Drop Dead Diva". During her romance with Tomlinson, she starred alongside Luke Perry in "Race to Redemption" as Hannah.
In December 2015 Louis and Danielle were spotted hugging in the queue while choosing an ice-cream flavor in a shop, and a little later were seen walking their dogs together, enjoying shopping in Hinsdale, but neither Louis nor Danielle confirmed they were indeed dating, albeit that fans had no doubt they were.
Everything looked quite normal, yet Louis faced hard times soon after he started dating Campbell. His mother, Johannah, was diagnosed with leukemia, and died on 7 December 2016. The family then stated that it was a very aggressive form of leukemia, and even the immediate treatment she got right after the diagnosis clearly didn't help.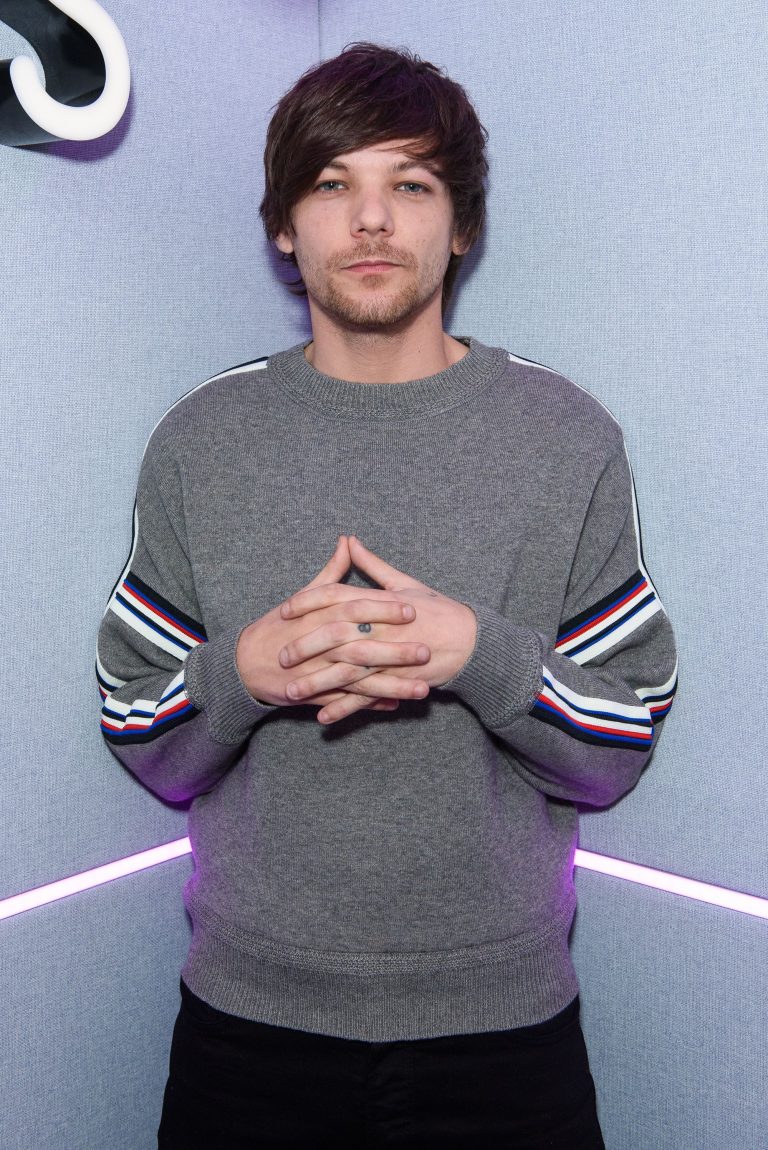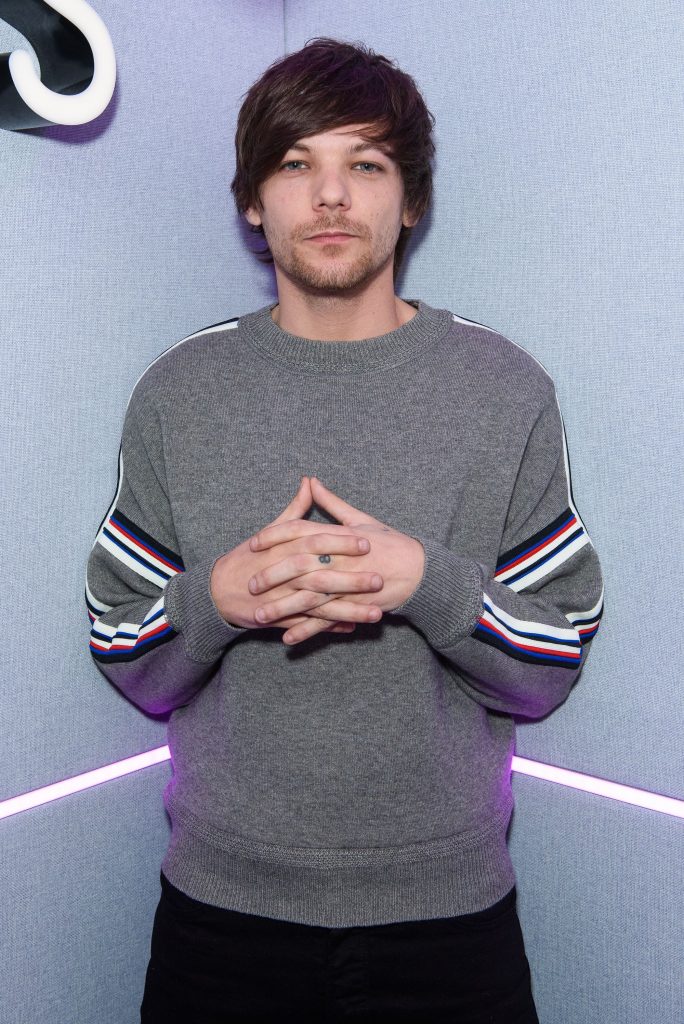 Louis couldn't bear the trauma, though a source close to the family shared that Danielle 'has stood by him, remained loyal and continued to be a great support, which is exactly what he needs'. Probably, Tomlinson couldn't think of anything else but of his family and his half-siblings who lost their mother. He split from Danielle a week after his mum's death, but were reported to remain friends. Campbell celebrated that Christmas with another guy she started dating right after her separation from Louis; it was Julianne Hough, the participant of the popular show "Dancing With The Stars".
Wait, what? Again? Fans couldn't believe their eyes when photos of Louis and his ex-now-current girlfriend appeared on the internet. The Sun reported that the two were seen together on a supposed secret date in Los Angeles in February 2017, and later the same month the pair were dragged into a brawl in the airport. According to Tomlinson, he wanted to prevent a photographer from taking pictures of him and Eleanor.
While Louis was waiting for a hearing of the case in the court (as he was arrested for that episode), he did his best to settle things again with Calder. Eleanor still seemed to be the one who knew perfectly how to sooth Louis, as he still needed support after the loss of his mother, who was a good friend with Calder.
In April 2017 Louis and Eleanor attended the Coachella Festival in Indio, California, and were seen holding hands, kissing and showing all other kinds of PDA. Fans were happy that Tomlinson rekindled his relationship with Calder, as they always seemed a perfect match. They even share the same passion for tattoos – Eleanor has six, while Louis also has multiple permanent pictures on his body.
In March 2019, Louis had to face another tragedy in his family – his younger sister Félicité tragically passed away after a drug overdose. The reason for her death was firstly identified as a heart attack, but massive speculation started when details of the case were sounded in public by the coroner.
Despite the previous decision of Tomlinson avoid any romance or relationship at the moment of deep sorrow (as happened with Danielle Campbell), his relationship with Eleanor only grew stronger, as they went through the situation together. The couple went even more low-key, as Louis stopped sharing his mutual photos with Eleanor, not wanting to expose his private life. However, Eleanor treated his fans with some rare moments of their daily routine, posting Louis' photos on her Instagram stories.
In January 2020, Louis shared in his interview with The Sun that he'd already read rumors of him proposing to Eleanor. Despite calling the rumors premature, he didn't exclude the possibility of them marrying and having kids: 'One day, yeah, I'd imagine so. If you're asking me if I'm going to marry her? Yes, I think so! And more kids, I'd say so',
Barcelona!! I will remember that forever. Thank you I'm fucking blown away. Better than I could have imagined. Madrid tomorrow let's have it!! pic.twitter.com/t1GYTWwGoU

— Louis Tomlinson (@Louis_Tomlinson) March 9, 2020
Louis shocked his fans with that straight statement. Tomlinson also shared that he felt ashamed for what he did after his separation from Eleanor, meaning his dating multiple girls one after another only weeks after their split.
Although Louis and Eleanor now look like a perfect couple, the popular singer doesn't only think about his matrimonial plans. He is now thinking of continuing his studies, and even wants to enroll at a university to study psychology. Meantime, he's also preparing for his first world tour, after the end of the quarantine caused by the pandemic of Covid-19.  As to Eleanor, she is also focused on her career, developing her Instagram fashion account and partnering with various brands.
So standby for further developments in the saga of Louis Tomlinson, and not necessarily of a romantic nature!