Who has Madonna dated? Boyfriend List, Dating History
American singer, songwriter, and actress, Madonna, regarded as the Queen of Pop, is one of the most influential figures in modern culture. She is widely known for pushing the boundaries of mainstream music, and changing the world of popular music through her controversial expressions and lyrics, often acting against what was once acceptable on the world stage.
Of course, many would remember how she kissed Britney Spears during one of the most iconic moments of the 2003 VMA ceremonies, an act that eventually changed the world's view on same-sex relationships. However, Madonna's influential music has also left its mark on the music business.
Born as Madonna Louise Ciccone on 16 August 1958, in Bay City, Michigan USA, the third child of six born to her parents Madonna Louise Fortin and Silvio Anthony Ciccone, Madonna spent her childhood in the Detroit suburb of Pontiac and Avon Township.
In 1963, when Madonna was only five years old, she suffered the loss of her mother, who died from breast cancer at the age of thirty. Madonna later confessed that at the time she didn't understand the concept of her mother dying, but the loss nonetheless affected her childhood.
Madonna's successful music career really began when she decided to go solo, and by 1985, she'd established herself as a top-performing artist, and rose to the height of popularity that afforded her the title of Queen of Pop.
Through all the years she's performed, Madonna has had some interesting romances, and has even married on twice. From prominent actors, musicians, male models and to even dancers, Madonna dated a long list of some of the world's most successful and attractive men. As one of the world's most famous sex symbols in the history of popular culture, it does not come as a big surprise.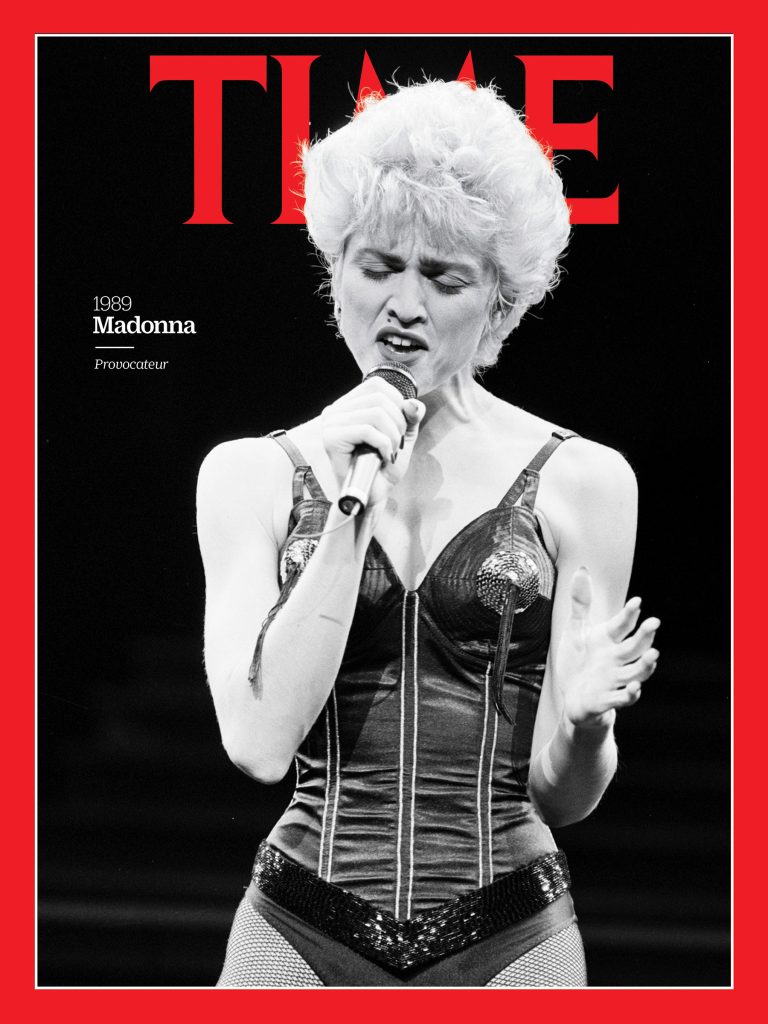 Many celebs have their first recorded, public romances usually once they have gained some fame or prominence, but for the Queen of Pop, fate had a different scenario in store. In 1979, while living in New York City, struggling to get by as a waitress and inexperienced dancer, Madonna met Dan Gilroy. At the time, in her desperation to make it in the big city, Madonna also acted in b-grade films, indie films that often did not pay as was promised. New York attracts all kinds of people, from wannabe musicians to hopeful actors. Unfortunately, many of them fall victim to the suited vultures who are all too eager to exploit their desperation.
Madonna fell victim to the streets of New York on several occasions, and among the many indie films she starred in, the 1979 film 'A Certain Sacrifice' was one she regretted the most.
Many of the actors who starred in the film never got paid, but Madonna, as one of the lucky few, was actually paid the minimum of $100. Once she reached the height of her fame, Madonna attempted to buy the distribution rights of the film, trying her best to get it out of circulation, but hasn't succeeded.
Madonna also fell victim to sexual assault one night, returning home from a dance rehearsal. Of the incident, Madonna has stated that the memory of it still haunts her, and is a taste of her own weakness. Despite her tough girl persona and all that she is capable of, she could never have saved herself from the trauma of that night. Regardless of her suffering, Madonna continued to strive for success, and it was around this time that she began her romantic relationship with Dan.
Neither one of them had reached any prominent success in their prospective hopes yet, Madonna with her dancing and Dan as a hopeful musician. At the time, Dan and his brother lived in an abandoned synagogue in Corona, Queens, that they rented as both living quarters and rehearsal studio. Madonna met Dan at a party, and the two clicked almost immediately.
Dan invited her to a rehearsal one day, and it became the start of Madonna's earliest introduction into music. Madonna assumed the place of their band's drummer, but later expanded into keyboard and guitar. She soon reduced her dancing lessons to once per week, and began rigorous music lessons. fter some time, Madonna gained recognition by the disco artist Patrick Hernandez, and performed as a dancer and back-up vocalist for him, and gained an invitation to go on tour with him to Europe.
It was an offer she couldn't refuse, but while living more luxuriously in Europe, Madonna felt trapped in a life over which she had no control. She received vocal training, and despite all the affluence, she longed to return to the States. While on tour, Dan continued to write letters to Madonna, expressing his love and how much he missed her with the hope that she would return.
After touring with Hernandez for a year, Madonna returned to Queens. This time she was more ambitious than before, and instead of only being satisfied with being a drummer, she wanted to sing. Her ambition also drove the start of the band 'The Breakfast Club', but before they could reach any success, Madonna decided to move back to Manhattan to start a solo singing career.
Sadly, her relationship with Dan ended, but in the wake of lost love, she found the affection of an old flame, Steve Bray, an R&B drummer who Madonna met years before at a nightclub, and who now joined her efforts in starting a new band.
Steve had worked at the club as a waiter, and Madonna asked him to buy her a drink. One thing led to another, and they dated for a short while. The two rekindled their lost love when they formed their band, which went through many names, including 'The Millionaires', but they finally settled on 'Emmy'. Ironically, her band's name derives from a nickname given her by former lover, Dan.
Madonna's relationship with Steve soured after she received her first record deal with Sire Records. Although she promised him the chance of producing for her, Madonna believed she gained a golden ticket, and wasn't about to blow her chance of success. Instead, she chose someone better suited to produce the album, which in the end paid off. Steve has since reconciled with Madonna, but the two didn't engage romantically again.
During this time, rumours also suggest that Madonna had a third relationship, with the Graffiti artist Jean-Michel Basquiat. However, according to the gossip, Madonna ended the relationship because of Jean-Michel's heroin addiction, and subsequently, in 1988, he passed away in his studio from an overdose.
While producing her first album, gossipers also insist that Madonna had a relationship with the popular DJ, John 'Jellybeans' Benitez. Although she admitted flirting with him and crediting him with the responsibility of landing her first record deal, there is no evidence to suggest a romantic relationship between them.
Soon, Madonna rose to stardom and quickly made use of every opportunity to gain access to the prestige of Hollywood. She accepted small roles at first, but soon landed major roles in bigger productions, which ultimately led to her first marriage.
In 1985, while on a hattrick of record-setting albums, Madonna met American actor Sean Penn, with whom she would later star in the box-office failure, 'Shanghai Surprise'.
At first, their high-profile affair seemed too good to be true, but after dating for only a couple of months, the two married. In an interview shortly before the wedding, Madonna stated that the two of them are extremely alike, and that could cause more troubles in the relationship than do any good.
Sure enough, they both had big ego's, were extremely successful, and possessed a short temper. Despite being one of Hollywood's most celebrated couples of the eighties, their marriage faltered due to infidelity, insistent arguing, domestic abuse, and plenty of other reasons. Sean even remarked at one point that he doesn't remember them ever having a civilised conversation in the four years of their marriage.
https://twitter.com/MadonnaNationX/status/1333985198833340418/photo/1
The best way he describes it, is as loud. In 198, they filed for divorce and amidst the highly publicised proceedings, more and more reasons for their separation came to light.
Among the many allegations, Sean may also have put a strain on her acting career. Other than that, Sean also tended to be extremely jealous throughout their relationship. At one point, Sean assaulted David James Walonski, a songwriter who assisted Madonna with her latest album, all because he thought that they kissed. While Sean may have had a history of violent behaviour, the allegations of domestic abuse brought against him during the divorce proceedings lacked enough evidence to be proven.
In a later lawsuit that Sean filed against the Empire creator Lee Daniels, for defamation of his character by releasing these allegations to the press, Madonna supported Sean in his suit. Madonna admitted in legal documents that the allegations concerning domestic abuse, as well as suggested incidents during which Sean tied her up, were all false. Since their divorce, Sean and Madonna have rekindled their friendship, but have moved on with other people. Sean has since admitted that he wasn't ready for marriage at the time, and has learned a lot  such past mistakes.
Following her divorce from Sean, Madonna did not seem keen on settling down again any time soon. Instead, she had a series of brief relationships with several high-profile celebs of the 90s.
In 1990, she starred in the film 'Dick Tracy', sharing the screen with the original ladies man of the era, Warren Beatty. However, their relationship didn't last long, and by 1991 Madonna had reportedly already had two more affairs.
She briefly became involved with the model Tony Ward, who appeared in the music video for her song 'Justify My Love'. Then according to baseball all-star Jose Canseco, they had a brief relationship, and Madonna even asked him to marry her, and become the father of their children. Canseco declined her offer, saying that he was trying to work things out with his wife, for if they divorced he would lose a lot of money. Madonna tried to reassure him, telling him she had enough money that he didn't need to worry about that, but things didn't seem to go Madonna's way, who allegedly wanted Cuban children.
Then, in 1992, Madonna had a short romance with the rapper Vanilla Ice, and although their relationship may have been brief, it nonetheless ended up on record in her book 'Sex'.
In 1994, while trying to reinvent her image, Madonna became involved with NBA all-star, Dennis Rodman, but once again the relationship quickly came to an end.
Madonna then had an affair with her personal trainer, Carlos Leon, who became the father of Madonna's daughter, Lourdes. It seemed that motherhood changed the once wildcat of pop, as Madonna became timid and much calmer with her expressions since the birth of Lourdes. For a short while she even seemed disinterested in romance, until in 1998 meeting English film director Guy Ritchie, at a party hosted by Sting.
Despite being ten years older than Guy, their subsequent marriage at first seemed to be going well, and actually became the longest relationship the Queen of Pop maintained. By 2000, the pair had married in Scotland, and as the years went by, they had two children together, one adopted and the other paternal. Rocco Ritchie was born shortly after the wedding in August 2000, and in 2006 she started the process to adopt David Banda.
The adoption finalised in 2008, the same year that her marriage to Guy fell apart. Although her divorce from Ritchie was much cleaner than that from Sean, it was nonetheless sensational news in both the US and UK. Of the marriage, Guy commented during the divorce that he felt like his life turned into a soap opera ever since he'd married Madonna. The divorce was agreed upon, citing irreconcilable differences.
Madonna stated publicly that their marriage simply stopped working, as they eventually grew apart. According to Madonna, another reason for their divorce was that Guy often questioned her choice to continue making music. She stated that after years of marriage, having children, and sharing a life, the cracks eventually started showing. Things may have seemed perfect during the beginning, but as they got older, the relationship stopped being romantic, and it turned out to be nothing like she wanted it to be.
However, the rumours that surfaced suggested that Madonna had an affair with a married baseball player, Alex Rodriguez, nonetheless, the end of her marriage was a heart-breaking episode for the Like A Virgin singer, who stated that she would rather get run over by a train than ever marry again.
During the first couple of years after the divorce, Madonna won custody of Rocco, but as he got older, Rocco requested to live with his father in England.
Madonna and Guy still seemed to part on amicable terms, as after years the two can still share the same room without too much difficulty. The family reunited recently at an art show in London, and things did not seem quite as tense between them as many gossipers would have the world believe.
With her divorce to Guy Ritchie finalised, Madonna moved on to find herself a series of toy-boy lovers. In 2009, Madonna met the Brazilian male model Jesus Luz during a photo shoot for W Magazine. With an age difference of 28 years, their brief romance caused some upsets, and made for juicy reporting at the time.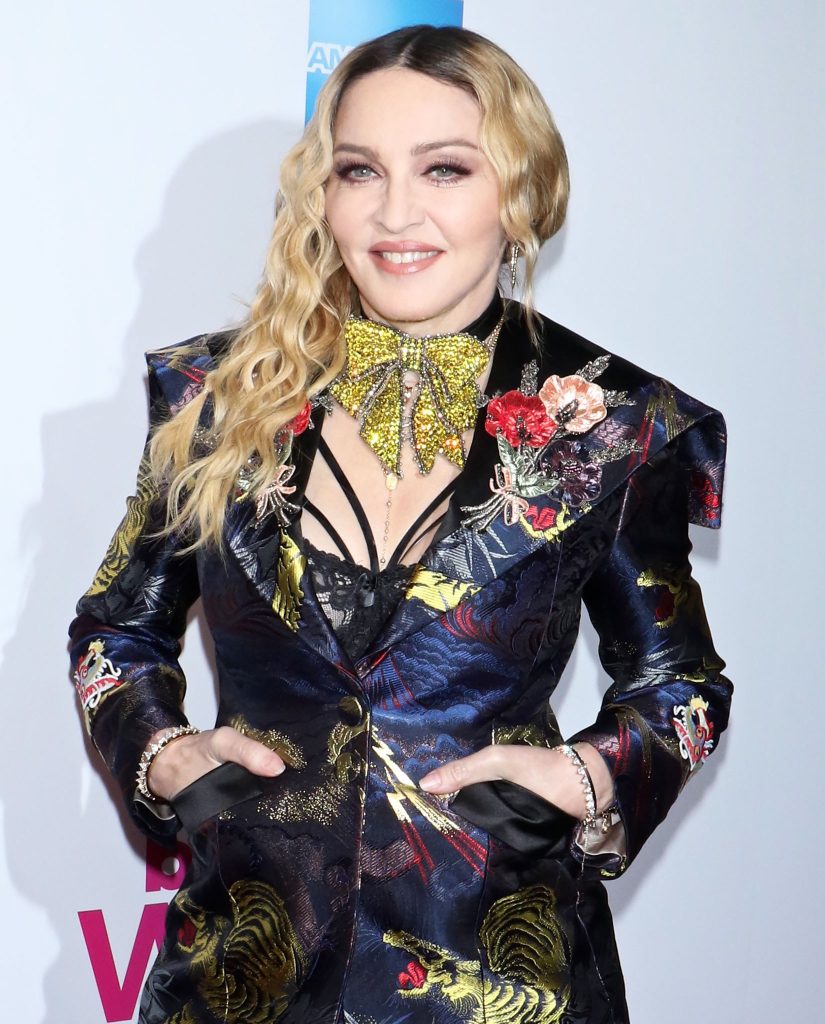 Luz was 22, while Madonna celebrated her 50th birthday that year, and later starred in her video for 'Celebration'. By 2010 their relationship came to an end, and in 2011, Madonna started dating French dancer, Brahim Zaibat.
Again, he was much younger than Madonna. In response to all the negative remarks about their affair, Madonna said that she never lived conventionally and it would be foolish of anyone to expect that to change any time soon. After three years of dating, Madonna's relationship with Brahim ended, but seemingly on good terms.
Madonna's latest love affair is once more with a young man, dancer Ahlamalik Williams, a 26-year-old member of the dance crew Raw By Nature, who met Madonna after he was personally picked by her to join her dance crew on tour in 2015, and since then, Ahlamalik has been a regular feature on Madonna's tours.
On this very day, back in 2005, Madonna's 'Confessions on a Dance Floor' album was the number one album in the USA. "Are you ready to Jump" in HD? Watch now: https://t.co/PZJbdQGdhZ #madonnaconfessions15 #jumphd pic.twitter.com/rWpEcx1U6Q

— Madonna (@Madonna) December 3, 2020
Although it's not exactly known when they started dating, their relationship received confirmation from both Madonna, and Williams' father, Drue, who suggested in 2019 during an interview that the pair had dated for over a year, and despite their wide age gap, he is happy for his son.
Madonna, strangely, is 36 years older than Williams, and even older than his parents. Williams celebrated his 26th birthday this year, and Madonna turned 62. Regardless, the Queen of Pop seems happy, as does Williams, and for now they seem to be spending a lot of quality time together.
No doubt fans and gossip columnists are awaiting further developments – given Madonna's dating history, nothing would surprise!