Who has Margot Robbie dated? Boyfriends List, Dating History
• Margot Robbie was romantically linked to several famous men before she settled down.
• Her first relationship was with childhood sweetheart, Matthew 'Matt' Thompson.
• Rumors swirled that she was in a relationship with Will Smith, which were later denied.
• She had a fling with Alexander Skarsgård and a relationship with Henry Aitken.
• She is currently married to British assistant director Tom Ackerley and wants to have a family in the future.
The beautiful actress Margot Elise Robbie, was born in Dalby, Queensland, Australia, on 2 July 1990 under the zodiac sign of Cancer. She's currently recognized as one of the most successful and highest-paid actresses in the world, who gained worldwide fame starring as Harley Quinn in productions of the DC Extended Universe. Margot also garnered critical acclaim for portraying Tonya Harding in "I, Tonya", and as Sharon Tate in "Once Upon a Time in Hollywood".
Margot's attractive appearance and irresistible charming personality has led her to become a topic of conversation among the audience, especially the male gender. She has certainly won millions of men's hearts, and we believe that you are interested in which men have done just that.
Even though she's tried to keep her private life away from the prying eyes of the public, she hasn't managed to hide all her connections and relationships with celebrities. It's known that the famous actress was romantically linked to several famous men before she settled down.
So, let's find out more about her relationships with those men! Just keep listening 'til the end and you will certainly hear something interesting!
The first man to win Margot Robbie's heart was her childhood sweetheart, Matthew 'Matt' Thompson. They have known each other for a long time, since they met while they were attending primary school together. The two reportedly became romantically involved in a relationship several years later, when they attended secondary school at Somerset College.
In his February 2015 interview with Daily Mail magazine, Matt admitted that it's now "pretty cool" to have been the first man to give the famous actress her first kiss. He also revealed that he took her to her prom, and told the magazine, "I guess when you grow up with someone… she was always pretty special, but she was just a normal girl back then." He also revealed that they "dated for 'little bits and pieces' throughout their teens."
The couple broke up shortly before she made her debut appearance as Donna Freedman in the soap opera "Neighbours" in June 2008. If they had stayed together, their relationship probably wouldn't have survived anyway, since she later moved to the US to further pursue her acting career. Following their split, Margot and Matt still remain close friends, Matt telling the magazine that they see each other "every now and then" when she visits Australia.
Following her breakthrough role as Naomi Belfort, in Martin Scorsese's "The Wolf of Wall Street", Margot Robbie was chosen to star in the film "Focus", filming it with her co-star and handsome actor Will Smith. They became pretty close friends, but rumors started swirling around that they were more than co-stars, when Star magazine published flirty photos and reported that Will Smith was caught cheating on his wife, Jada Pinkett Smith, with Margot in November 2013.
Shortly afterwards, the E! News magazine reported those rumors were false, since an insider close to the pair said, "These pictures were commissioned by production. The entire cast and crew saw them taken," and added, "The photo booth was on set all day for a bit of fun. It wasn't even a party—they were taken during the day, and everyone knew about them. It was the last day of shooting." The source insisted that Margot and Will "are absolutely just friends, that's all."
The beautiful actress also denied all those rumors by tweeting, "Been working non-stop, just catching my breath. There's absolutely no truth to the ridiculous rumor in Star mag…," and adding, "It's disappointing that goofing around on set could be taken so out of context," according to Daily Mail magazine.
Following that non-relationship with Will Smith, the "Once Upon a Time in Hollywood" star was linked to Swedish-born actor Alexander Skarsgård. Rumors that they became an item started in 2014, at the time they were co-starring as Jane and Tarzan in "The Legend of Tarzan", the handsome actor later revealing to The Daily Telegraph magazine that they "had just a really deep connection from day one" and "really found each other". He also added, "What makes Margot so beautiful is not only that she's a stunningly gorgeous woman, but that she is not vain. She has got a great sense of humour."
On the other hand, she admitted to the website Buro247.com that she couldn't remain indifferent to his great physique, "My mind went blank as soon as I saw him shirtless."
In January 2015, People magazine reported that the two were spotted making out at a bar during the Sundance Film Festival. A source told the magazine that they "arrived together and sat together and the couches there are not big at all." Moreover, an eyewitness told E! News magazine that Margot and Alexander "were there late-night holding hands. Margot and Alexander definitely looked like a couple; they were very touchy-feely and at one point were full on kissing!"
However, neither of them ever confirmed or denied anything, so whatever really happened between the two of them remains a mystery! However, Margot and Alexander are still good friends, and even posted together on the red carpet at the 2020 SAG Awards.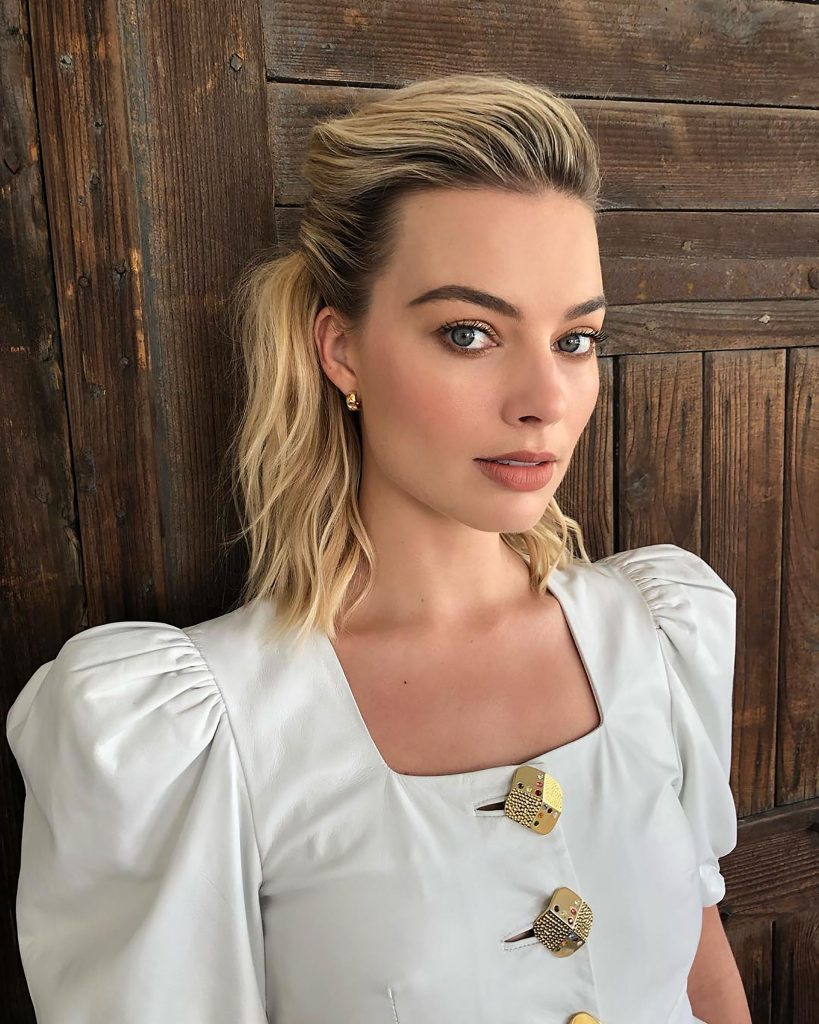 Relationship with Henry Aitken
In February 2014, the "Bombshell" star fell in love with Henry Aitken. They met on the set of "Z for Zachariah" in New Zealand, and immediately hit it off. He is the son of a New Zealand farmer, known for being the art director for multimedia production company Sakowski Studios.
According to Daily Mail magazine, one of Henry's closest friend confirmed their romance, and said that the two had been seeing each other for about a month. "She's got quite a few roles lined up, so she's going to be really busy… but he is in the film industry too so maybe they can find a way to maintain their relationship." Unfortunately, that didn't happen, so their relationship was short-lived. No matter what, Margot and Henry remain on good terms.
Following her fling with Henry Aitken, Margot Robbie went on to date British assistant director Tom Ackerley; they met each other for the first time on the set of "Suite Française" in 2013.
At first, they were nothing more than friends and roommates, since they shared a London flat with five more friends while they were working on the film. Over time they started developing romantic feelings for each other, and eventually became involved in a relationship in 2014. During this period, they co-founded the film and television production company, called LuckyChap Entertainment, along with two roommates.
Margot would later recall that period of her life in her May 2016 interview with Vogue magazine, describing Tom as "the best-looking guy in London". She also revealed, "I was the ultimate single gal. The idea of relationships made me want to vomit. And then this crept up on me. We were friends for so long. I was always in love with him, but I thought, Oh, he would never love me back. Don't make it weird, Margot. Don't be stupid and tell him that you like him.
And then it happened, and I was like, of course we're together. This makes so much sense, the way nothing has ever made sense before."
In her 2018 interview with Elle magazine, she shared that they kept their relationship a secret from their roommates because the two "weren't really taking it seriously", but they were caught quickly. She recalled, "It was dramatic. I'm not going into the details, but sh*t hit the fan. Our house turned into The Jerry Springer Show for a moment there. But then the dust settled, and it was all good. Everyone was, like: "No! This is going to ruin our group!" And then it didn't. It was fine."
They were spotted getting cozy several times in June 2014, and then during an Hawaiian vacation in 2016. In order to keep their relationship to themselves, and away from the eye of the public, they have never made an appearance together on a red carpet.
LOVE IS LOVE 👬👭👫Aussie's register to vote before August 24th: https://t.co/iYiTMtFzp1#marriageequaility #australia pic.twitter.com/wCdvN8F1uK

— Margot Robbie (@MargotRobbie) August 15, 2017
Margot Robbie and Tom Ackerley eventually exchanged their wedding vows at a top-secret ceremony in Byron Bay, New South Wales, Australia, on 19th December 2016. Prior to their wedding, the couple didn't announce their engagement, while the news about their secret wedding only hit the headlines after Margot was spotted at an airport in Australia wearing a T-shirt with the caption, "Say 'I Do' Down Under." A few days later, the attractive actress responded to those rumors by posting an Instagram photo of the two kissing, while showing off her diamond ring.
The newlyweds even delayed their honeymoon, because they started producing the film "I, Tonya" together, in which she also portrayed the title role which brought her an Academy Award and Golden Globe Award nominations for Best Actress. Thereafter, they continued to collaborate on other projects, as well as in their marriage!
During her appearance at the premiere of "Goodbye Christopher Robin" in New York City in October 2017, she told US Weekly magazine that their marriage is "awesome". My husband and I were roommates before we were even dating, so I'm kind of living with my roommate. We lived with a bunch of people and now we're just living as the two of us, so we feel very grown up now."
In her November 2018 interview with Net-A-Porter magazine, Margot opened up further about their marriage, saying, "I'm a great advocate of doing business with your partner. Being married is actually the most fun ever, life got way more fun somehow. I have a responsibility being someone's wife, I want to be better."
Even though they have busy schedules, Margot and Tom manage to maintain their relationship, as she explained to the publication, "Even if we both have to fly to a country in-between where we both are for one night, we'll do it and then fly back to work the next day. And we speak all day, every day on the phone."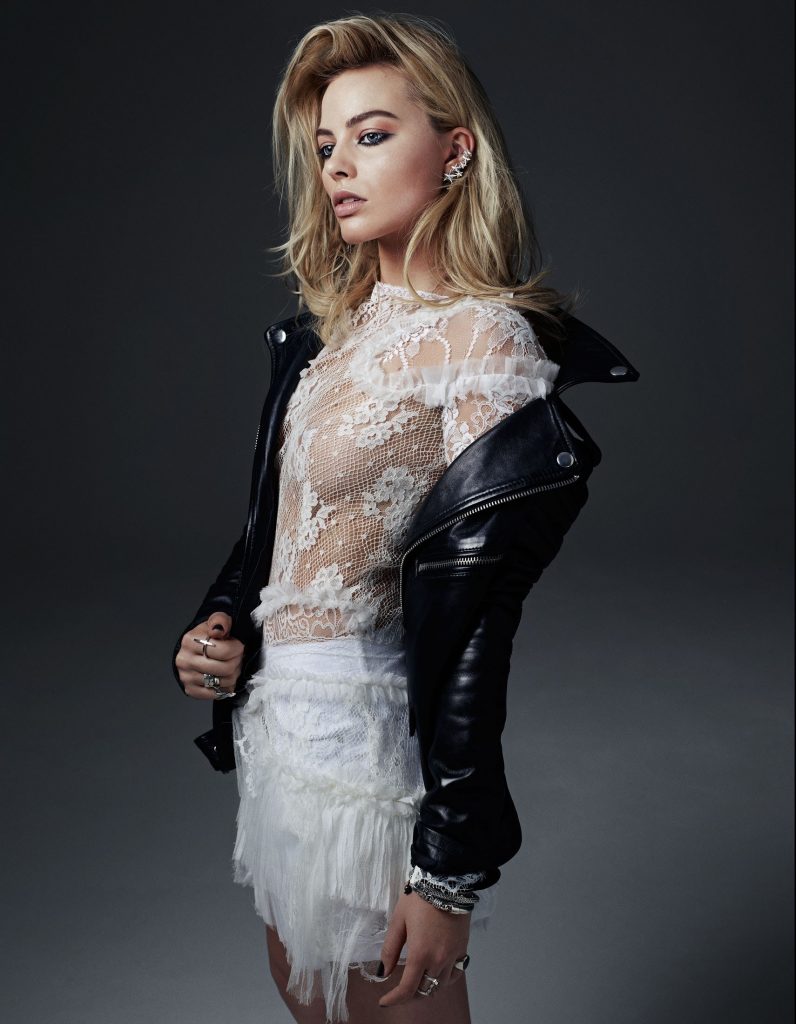 She told The Daily Telegraph magazine that "the three-week rule is key", explaining "The most helpful thing I've learned from other couples in this industry is that you don't go more than three weeks without seeing each other – being in a long-distance relationship can be really hard when you don't see the light at the end of the tunnel. It can mess with your head."
Moreover, Margot admitted that she would like to have "tons of children", and then added, "Well, maybe not too many. I grew up in a family of four, so that sounds like a good number" but "no time soon", since she is currently focused on her career. "I know that once I have kids, they'll be my priority, so I want to do the family thing later," said Margot.
The lovebirds are still going strong, showing everyone that true love can really exist and survive in an industry notorious for often relatively short-term marriages! We can wish them nothing but the best!