Who has Maria Sharapova dated? Boyfriends, Dating History
• Maria Sharapova is a successful Russian professional tennis player
• She has been romantically linked to several other high-profile celebrities including Adam Levine and Andy Roddick
• Her longest relationship was with Slovenian-American professional basketball player Aleksander 'Sasha' Vujačić, lasting for nearly three years
• She is currently in a relationship with British businessman Alexander Gilkes
• Rumors of their engagement have been circulating, although nothing has been confirmed yet
The successful professional tennis player
Born Maria Yuryevna Sharapova in Nyagan, Russian SFSR, Soviet Union, on 19 April 1987 under the zodiac sign of Aries, she is a retired professional tennis player, known for being the only Russian to win a career Grand Slam title. During her career, she was ranked the world number one tennis player five separate times for 21 weeks in total. Maria also stands as one of the highest-paid female athletes in the world, not only for tennis.
Her impressive achievements and rise in the global game attracted enormous media interest, not only in her professional life but also supposed private life, and over the years public interest in both has diminished little.
https://www.facebook.com/sharapova/photos/10156460581012680
It is known that the successful Russian tennis play has been romantically linked to six handsome men, if not more. So, we've dug deeper into her personal life, and compiled what we think is a complete list of those men. Stay with us to find out more! We promise you it will be interesting!
Maria Sharapova's first known-to-the-public relationship was with Adam Levine, a successful American singer-songwriter, probably best recognized for being the lead singer of the pop rock group Maroon 5. The rumors that they became romantically involved into a relationship started flying around in April 2005, when Adam performed at her 18th birthday party, which took place in the club Hiro in New York City.
The two met at the party, and dated for a brief period of time, which was later confirmed by one of Maria's close friends to Observer magazine, saying "They did meet when Maroon 5 played for her 18th birthday, but then they dated for a couple weeks," and adding, "I think it fizzled." On the other hand, another source told The Sun magazine that Adam "always has a lot of women after him, but he really likes Maria" and that they dated "for several months". Unfortunately, their relationship didn't last long. The reason for their split remains unknown, but possibly being one in a crowd didn't sit well with Maria.
https://www.instagram.com/p/CCB2icPDUdD/
However, according to Observer magazine, the Russian magazine Exile reported in August 2007 that the handsome singer allegedly explained why he ended things with her, saying "She wouldn't make any noise during sex," and adding, "I can't tell you how disappointed I was. I really thought, like a lot of guys, that she'd be the loud screaming type. But instead, she just lay there like a dead frog. She even got angry if I started to moan, said it 'ruined her concentration.'"
Several other publications around the world picked up the story and reported it as true.  However, Adam's publicist Dvora Vener Englefield denied it in her statement, saying "The quote is absolutely not true."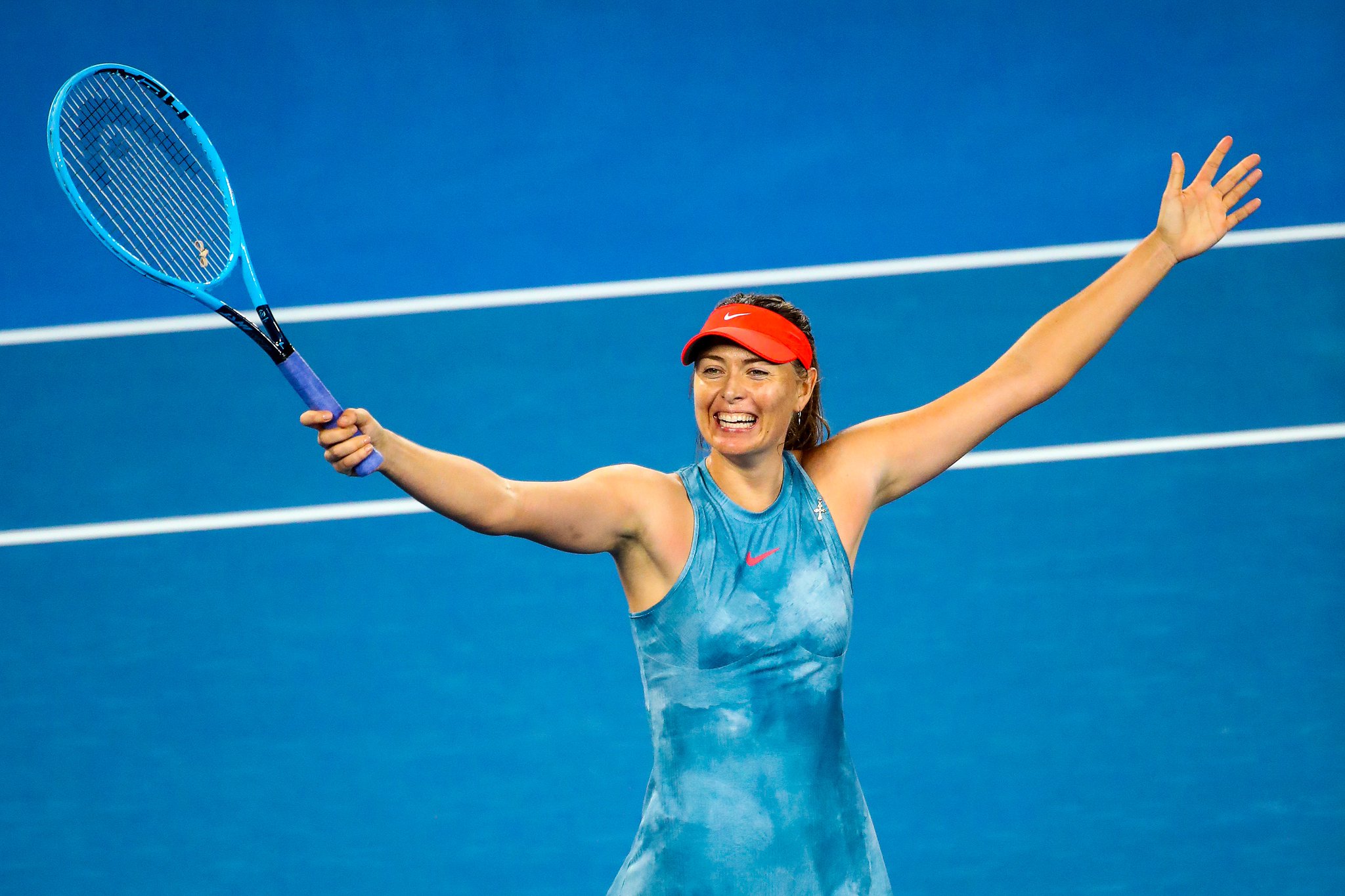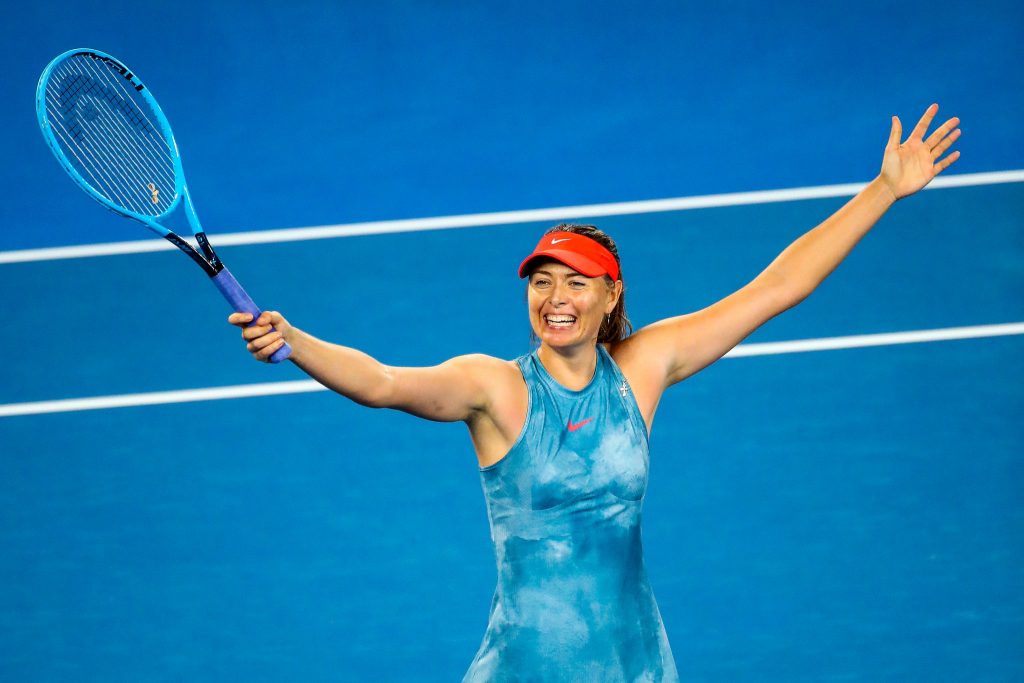 Moreover, Adam's lawyer, Jeffrey Worob, wrote an email to the Exile editor Mark Ames and threatened to sue them, writing that Adam "will consider retaining local counsel to protect his name, image and character" unless he "retract the article and acknowledge that the statement was made without any basis in fact". The publisher responded that the article was written in five minutes, and intended as "throwaway satire" to fill space.
Following her break-up with the Maroon 5 frontman, the Russian five-time Grand Slam champion set off rumors that she'd entered a relationship with American professional tennis player Andy Roddick. The rumors started flying around after the duo was snapped together multiple times at the 2006 US Open, many claiming that they were spotted holding hands and looking quite cozy during the tournament.
The couple even earned the nickname 'Rodapova'. Moreover, Maria was allegedly seen wearing a T-shirt with the caption, "love is in the air".
In August 2006, US Weekly magazine reported that they had been dating for a year, and some of their friends confirmed their relationship. The couple reportedly kept their romance relatively secret due to Maria's young age, but they stepped out publicly at the Zinc Lounge in Manhattan Beach, California, where they were "beside each other all night".
However, Andy dismissed all those rumors, according to Eurosport magazine saying, "We're not dating. I've said it a million times already, but you guys refuse to write it. You know, we're friendly. We're in the same places. I think she's a great girl. You know, we'll talk. That's about it,". He also added, "When two tennis players know each other and are friends, and are known around the world, there's people are gonna talk. That's exactly what's happening."
Thereafter, Roddick went on to marry famous American model and actress Brooklyn Decker, with whom he welcomed two children.
In 2008, Maria Sharapova fell for renowned TV producer Charlie Eberson, the son of former NBC Sports Chairman and President Dick Ebersol. The couple were spotted for the first time together in public in September 2008, when they attended the All-Star Tennis Smash charity event held by twin tennis brothers Bob and Mike Bryan.
Other information about their romance hasn't been revealed since they managed to keep it  low profile. However, it is known that they decided to part their ways by the end of the year, following which Charlie Eberson went on to date the "Princess of Pop", Britney Spears.
I'm so excited to show you the cover for UNSTOPPABLE, the memoir I've been working on for the past year! Out 9/12.https://t.co/JrLqO5bod7 pic.twitter.com/Na2ghSBeoD

— Maria Sharapova (@MariaSharapova) April 17, 2017
Maria them became romantically involved in a relationship with Slovenian-American professional basketball player Aleksander 'Sasha' Vujačić. According to Huffington Post magazine, the rumors that they became an item started after CNBC's sports business reporter, Darren Rovell tweeted that they were spotted together at a U2 concert in Los Angeles, California, in November 2009, and that "the two were seen cuddling up".
After dating for less than a year, the LA Lakers shooting guard eventually proposed to the world No. 1 tennis player at his home in Manhattan Beach, California, and they became engaged in October 2010. As TMZ magazine reported, Sasha bought her, quote "a ginormous diamond engagement ring" and she was spotted wearing it in public.
According to ESPN magazine, the basketball star confirmed the news, saying "We are engaged and are both really happy," but adding, "It's good and now we can focus on other things." Moreover, he revealed that he popped the question on the one-year anniversary of their first meeting at a friend's barbecue, and said, "It's was probably old school. I had to do it like a gentlemen."
Just when everyone thought they were going to swear eternal love for each other, Maria and Sasha called off their engagement and ended their relationship in early 2012, after dating for nearly three years. Many publications reported that the duo parted ways due to their busy international schedules.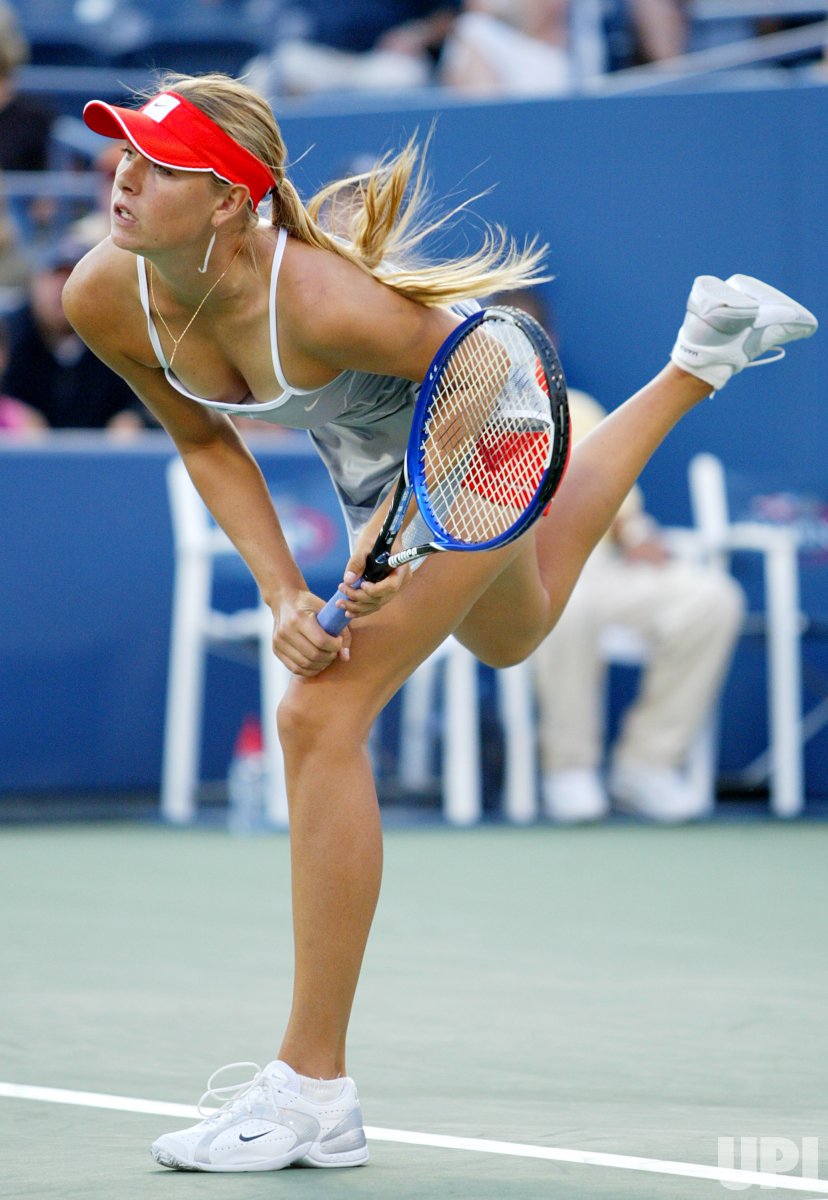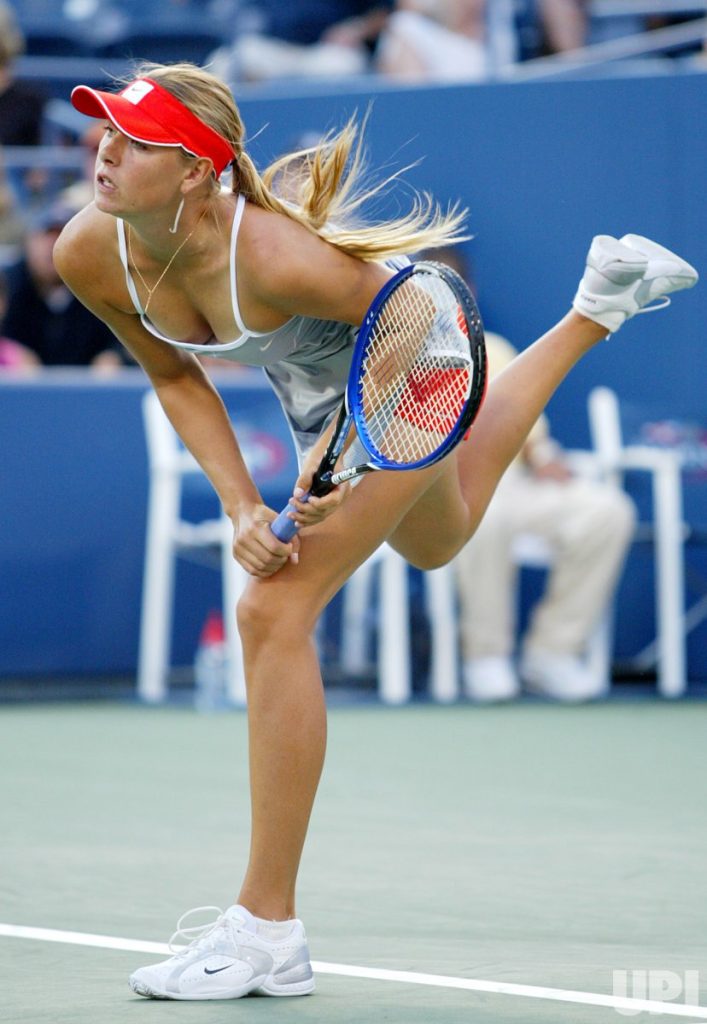 Later that year, she confirmed the news about their split during her post-match news conference at the US Open. According to E! News magazine, she said, "It's been since the end of spring. I was waiting for someone to actually ask me that question." Maria also described it as "challenging," continuing "It was a really nice period of time for both of us, but our career schedules just made it extremely difficult to see each other with the traveling, and especially his career move to Turkey," but added that the two of them had "a tremendous amount of respect for each other. I still would love to call him as a friend. We spent really great years together."
The Russian magazine Pravda reported that Maria opened up about their relationship in her 2017 autobiographical book, entitled "Unstoppable: My Life So Far".
She wrote that she liked Sasha as soon as she saw him and that they could understand each other, but their romance didn't develop very well since he always wanted to take the lead role and control everything. Maria also explained that he didn't like the fact that she was more successful than him, so her fame, fortune and success became a huge problem for him. Whatever happened between them, we hope they remained on good terms!
Following her split from Sasha, Maria Sharapova put a spell on Bulgarian professional tennis player Grigor Dimitrov. The two started their romance in late 2012, but even though the dating rumors were flying around, Maria and Grigor kept their romance a secret for a year, until going public during the Madrid Open in May 2013. According to Daily Mail magazine, she once gushed about it, "It's nice to have someone who really understands and respects what I do, and knows the drill."
According to The Indian Express magazine, Maria would later reveal more details about their relationship in her autobiographical book, writing that they exchanged e-mails at first, and then "messages turned into phone calls, our phone calls into Skype calls. It was very simple and genuine." When he asked her to be his girlfriend, Maria "wasn't ready for anything like that. He said he would wait until I was ready. I'll wait. I know what I want and I want you.' Weeks rolled into months and there was nothing that could stop us."
After dating for almost three years, Maria and Grigor ended their relationship in July 2015. The E! News magazine reported that he confirmed the break-up during a press conference, saying "Our paths split," and adding, "We experienced wonderful moments together. I wish her much happiness and success in life and in tennis." The two remained on good terms.
https://www.facebook.com/sharapova/photos/10156335204367680
In early 2018, Maria Sharapova fell in love with the friend of Prince Harry, British businessman, Alexander Gilkes, known for being the owner and co-founder of the online auction platform Paddle8. In January 2018, they were noticed together at an airport in Los Angeles, California. which sparked rumors that they'd hooked up. Two months later, Maria and Alexander were seen hand-in-hand at the Gagosian Gallery in Beverly Hills.
In October of the same year, The Sun magazine reported that the duo finally made their relationship Instagram official, since they shared cute snaps of each other from their romantic holiday in The Cotswolds, England. Still, the couple keep their relationship mostly under wraps, and are rarely seen together at public events.
Following her retirement in February 2020, Alexander posted her photo on his official Instagram account, and wrote in the caption, "To the kindest and most professional person I know, here is to you Maria, and all that awaits you in your next chapter!" adding, "May you continue to inspire us all with your deep humility, self-deprecation, strength and focus. As a remarkable first chapter closes with so many extraordinary feats, we look forward to all that you will accomplish with equal grit and grace in the years to come." How cute is that?! .
Recently, rumors about their engagement started swirling around, but the couple hasn't confirmed anything yet. We hope that these rumors will soon be confirmed as true! Meantime, we wish them nothing but the best!