Who has Matt Damon dated? Girlfriends List, Dating History
Born Matthew Paige 'Matt' Damon in Cambridge, Massachusetts USA, on 8 October 1970 under the zodiac sign of Libra, he stands as one of the highest-grossing actors of all time. The famous actor gained worldwide fame for starring in such roles as Will in the 1997 drama film "Good Will Hunting", and Mark Watney in the 2015 sci-fi film "The Martian", both of which earned him an Academy Award nomination for Best Actor. Damon is a screenwriter and producer, known for winning an Academy Award for Best Screenplay for "Good Will Hunting" and an Academy Award nomination for producing the 2016 drama "Manchester by the Sea".
The handsome actor rightly bears the title of one of the hottest actors in Hollywood.
Ever since he made his debut in the late 1980s, Matt Damon has stolen millions of women's hearts. His good looking appearance and undeniable charm has resulted in his rich dating history, which might by why his love life has been under the microscope, making headlines through the years.
So, we take a look at his previous relationships, from the rumored to the long-term, and have compiled what we believe is a complete list for you of the beautiful ladies he has been romantically linked to. Just stay with us 'til the end, and you will find out more!
Even though he may have been romantically involved with several girls before his rise to stardom, Matt Damon's first known-to-the-public girlfriend was Skylar Satenstein. According to Refinery29 magazine, he met medical student Skylar and dated her in the late 1980s, at the time when both of them attended Harvard.
The public isn't aware of when exactly they decided to part their ways, but hollowing their split, Skylar Satenstein went on to marry Metallica co-founder and drummer Lars Urlich.
The most interesting thing about the former couple is that Matt was inspired by their romance while he was working on the film "Good Will Hunting", so he eventually decided to incorporate some aspects of it into the script. So, the character of Will Hunting's girlfriend is based on Skylar, and even named after her.
While filming "The Rainmaker", Matt Damon was rumored to be in a relationship with his co-star Claire Danes, apparently dating briefly in 1997. However, nothing has ever been confirmed.
During the production of "Good Will Hunting", Matt Damon fell in love with Minnie Driver, who portrayed the role of Skylar in the film. After meeting on the set, they soon became romantically involved in a relationship, the couple first stepping out publicly in the summer of 1997. Minnie Driver would later recall the time they became close to each other in her March 2012 interview with The Telegraph magazine. She admitted that she was "completely in love with Matt" and added, "I was blown away by his commitment to me as an actor, he was cute and intelligent and altogether a really charming package. I was young and I fell for him — it's an occupational hazard."
After dating for a while, the couple ended their romance, with their break-up highly publicized since Matt announced their split during his appearance on "The Oprah Winfrey Show" in April 1998.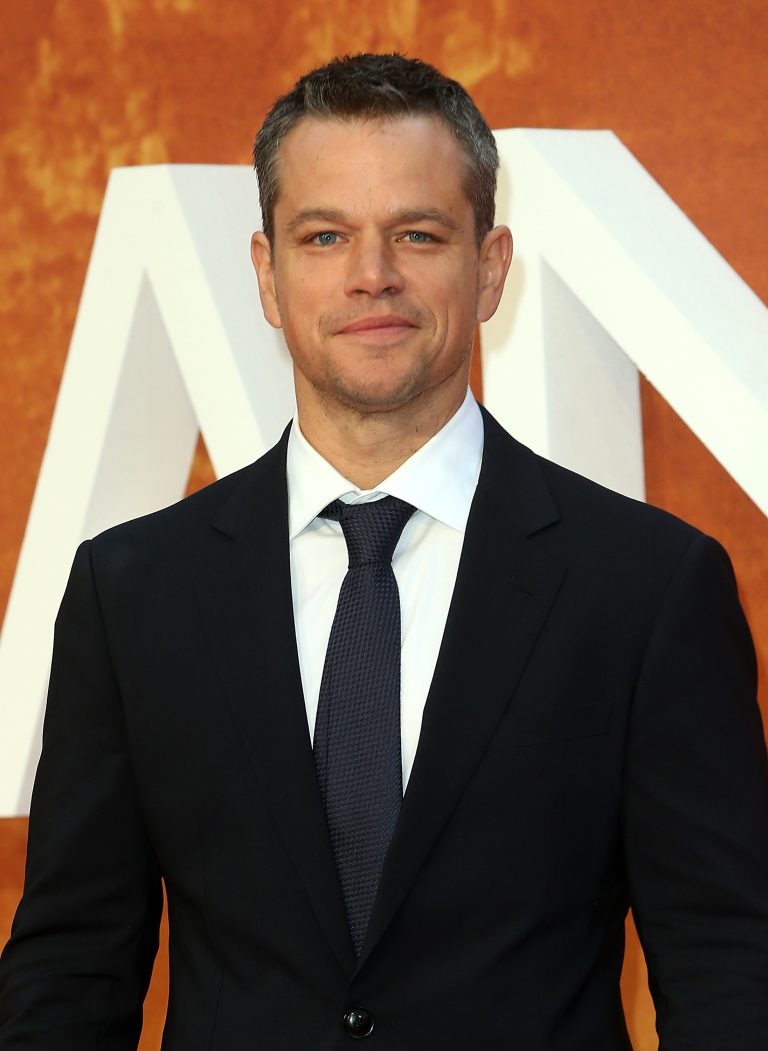 A few months later, Minnie opened up about the incident in her LA Times interview, saying, "It's horrendous breaking-up with someone anyway, but to have it be so public and to be cast in a role that I would never play if they were paying me–this wronged woman!" She also added, "It's unfortunate that Matt went on 'Oprah'; it seemed like a good forum for him to announce to the world that we were no longer together, which I found fantastically inappropriate."
According to The Telegraph magazine, Minnie described their split as "grim", and explained that it "turned from this beautiful thing into something so dark." She then added, "I'm always really sad that we didn't stay friends, because it was absolutely incandescent making that film."
Shortly after his public announcement on "The Oprah Winfrey Show", the Academy Award-winning screenplay writer fell in love with renowned Hollywood actress Winona Ryder. They were introduced to each other at a New Year's Eve party in 1997 by their mutual friend, actress Gwyneth Paltrow, who was romantically involved with Damon's best friend, Ben Affleck. They soon started dating, and went public with their relationship when they made their red carpet debut as a couple at Harvey Weinstein's pre-Oscar party in March 1998.
Although both of them were big film stars at the time, they managed to keep their romance under wraps. In his 1999 interview with GQ magazine, Matt Damon said that they kept it a secret because there was "no advantage to putting it into public consciousness" and then explained, "It's not something I want to share."
Their romance lasted for about two years, and People magazine even declared them as 'Hollywood's It Couple'. The last time they appeared together in public as a couple was when they attended the Golden Globe Awards event in January 2000, but ended things between them in the spring of the same year. Whatever the reason was for the break-up, the former lovers remained good friends.
In his August 2004 interview with Playboy magazine, Matt Damon commented about their romance, and said that they had "a great relationship." He continued, "It ended for reasons far more pedestrian than, say, a mad orgy at the Four Seasons during which my feelings were hurt because Richard Gere was too interested in her." During the same year, he told Sunday Magazine that he'd given up dating celebrities, saying "These days I definitely only date, as we say, 'civilians.'"
Those shades though!
🥺💖♥️😎🔥#mattdamon pic.twitter.com/xpuhtFAFml

— ❄️ Berry ❄️ (@BerryBe399567) November 30, 2020
Winona had nothing but the best to say about her ex-boyfriend. In her November 2009 interview with Black book magazine, she said, "Matt couldn't be a greater, nicer guy. I'm really lucky that I'm on good terms with him."
In 2000, "The Martian" star sparked rumors to have hooked up with famous actress Penélope Cruz, which started swirling after they co-starred in the epic Western "All the Pretty Horses". In November that year, they appeared together on "The Oprah Winfrey Show", and the attractive Latin actress said, "Matt's a very special man, he's funny and he's one of the most generous people I've met in my life. He has no defects," to which he responded, "That's the most amazing thing to say." However, still neither of them confirmed that they were more than friends and colleagues.
Following his rumored relationship with Cruz, the handsome actor reportedly fell for elite model Kara Sands in 2000. They were photographed several times in public, but nothing more is known about their relationship, if there was one, and they certainly didn't last long as a couple.
In 2001, Matt Damon became romantically involved in a relationship with Ben Affleck's former personal assistant, Odessa Whitmire. They keep their relationship far away from the eyes of the public, avoiding appearing in public, and she accompanied him at only two events – the international premieres of the film "The Bourne Identity" in Sydney, Australia and Taipei, Taiwan.
In December of the following year, it was rumored that Matt Damon popped the question, and the couple became engaged.
According to E! News magazine, the rumors started flying around after Sandra Bullock commented on Ben Affleck's relationship with Jennifer Lopez, saying, "Ben doesn't like publicity. I know he'd much rather have had it play out like Matt Damon's engagement to Odessa." However, his publicist Jennifer Allen denied those rumors to Associated Press magazine, saying, "The rumor that he's getting engaged has been fabricated over the past couple of weeks, but it's not true. He is dating Ms. Whitmire, but he is not engaged."
After two years of dating, Matt and Odessa called it quits. In October 2003, multiple sources close to Matt confirmed their break-up to Irish Examiner magazine, saying that they "haven't seen each other in, forever". The reason for their split remains a mystery. We hope they remained on good terms.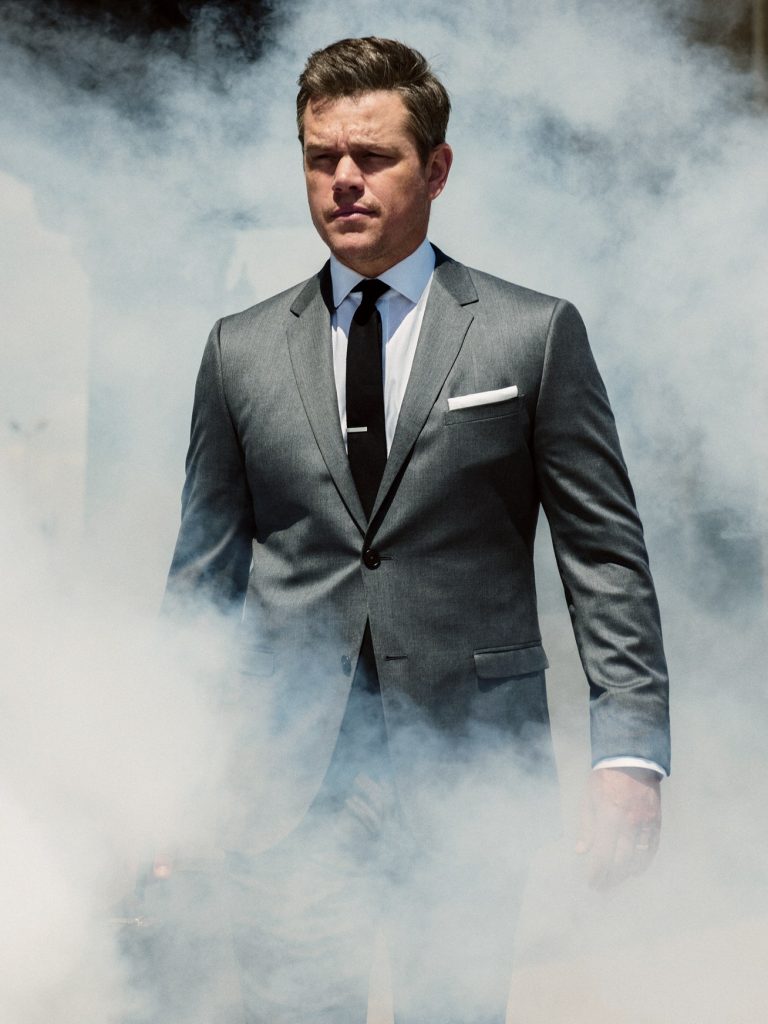 After he broke up with Odessa, Matt Damon sparked the rumors that he started dating British model-turned-actress Rhona Mitra sometime in 2003, but it was never confirmed.
Thereafter, the Oscar-nominated actor was rumored to have briefly date his "Stuck On You" co-star Eva Mendes in late 2003 – they were even spotted celebrating the New Year in Las Vegas, Nevada with Ben Affleck and Jennifer Lopez. A source then told Page Six magazine, "They were definitely together." However, neither Matt nor Eva ever confirmed a romance, and the rumors quickly fizzled out.
Matt Damon met his future wife, Luciana Bozán Barroso, while he was filming "Stuck on You" in Miami, Florida, in April 2003.
He would later recall the way he met her during his appearance on "The Ellen DeGeneres Show" in 2011, saying that he ended up with a couple guys from the crew "at a bar where my wife was the bartender, and I literally saw her across a crowded room. I don't know how else our paths would've crossed if that didn't happen."
Luciana described their first meeting in her first public interview with Vogue Australia magazine in 2018, saying "Matt's story is that he saw me across the room and there was a light on me. And I'm like, 'Yeah, it was a nightclub, there were lights everywhere!" And then revealed that he hid behind her bar because he "started getting recognized […] and then it got kind of aggressive because people are drinking and stuff." Then, she "put him to work!"
She told the magazine, "He made me a ton of money in tips that night, because of course everyone wanted to go and see him, so it turned into a really fun night, and then 15 years later here we are!" Luciana continued, "We definitely had a connection right away, it was so easy to talk to each other, we were very comfortable," and then added, "By the end of the night, he invited me to go out with his friends, but I was like, 'I can't, I have a four-year-old daughter, I'm not going anywhere.'" He then responded to her, "I love that you're a mom and that's your priority."
She also shared, "When you meet somebody that you have a connection with, that's just the person… all the other stuff— the movie-star part—wasn't really a factor. It was just Matt – to me he's just Matt."
After two years of dating, Matt Damon proposed to Luciana, and they became engaged in September 2005, while they exchanged their wedding vows at a private ceremony which took place at the Manhattan Marriage Bureau in New York City on 9 December 2005.
Matt Damon and Luciana Barroso are proud parents of four beautiful girls. After they tied the knot, he adopted Luciana's daughter Alexia, from her previous marriage. They welcomed their first biological daughter, Isabella, in June 2006, and two years later, Luciana gave birth to her third daughter, named Gia Zavala, while her fourth daughter and their third, named Stella, was born in October 2008. Matt has even tattooed the names of his daughters on his right arm, next to the name of his wife.
In April 2013, E! News magazine reported that the lovebirds renewed their wedding vows at a ceremony held at a luxury hotel in Saint Lucia. During the same year, Matt told Esquire magazine, "I got lucky. I fell in love with a civilian."
Speaking with The Telegraph magazine in February of the following year, he said, "I found the right person and it was like getting struck by lightning — literally, everything changed in my life. My life is so much easier because of my wife and my marriage," adding, "Everything makes sense."
When he was asked about the way he and his wife keep their romance alive, in his July 2015 interview with Your Tango magazine, Matt said, "We have a two week rule. I'm not away for more than two weeks. I think you need to be with the person you love as much as possible. My wife is my soul mate. I don't like being apart from her." He also revealed what it's like to live in a house full of girls, saying, "I don't get a lot of time in the bathroom, but that's okay. I'm surrounded by beautiful girls. I'm a lucky guy."
One of Hollywood's most adored couples is still going strong, and we can wish them nothing but the best!