Who has Meghan Markle dated? Meghan Markle Dating History
19 May 2018 was the day when the whole world was glued to all types of screens to witness another Royal wedding happening in Great Britain: Prince Harry married Meghan Markle, becoming her second official husband. Before entering the Royal Family, the former Hollywood actress mostly dated her fellow actors, having more than 10 men on the list of her ex-lovers. The number of her affairs made a lot of noise when the news of her engagement to Prince Harry was officially announced, as did the news that a Prince of the British Royal family would be marrying a divorced woman, at one time unthinkable – remember King Edward V111 and Mrs Simpson, ironically also an American divorcee.
Born in Los Angeles, California, USA on 4 August 1981, to social worker Doria Ragland and lighting director Thomas Markle Sr., Rachel Meghan Markle was in fact raised in Hollywood.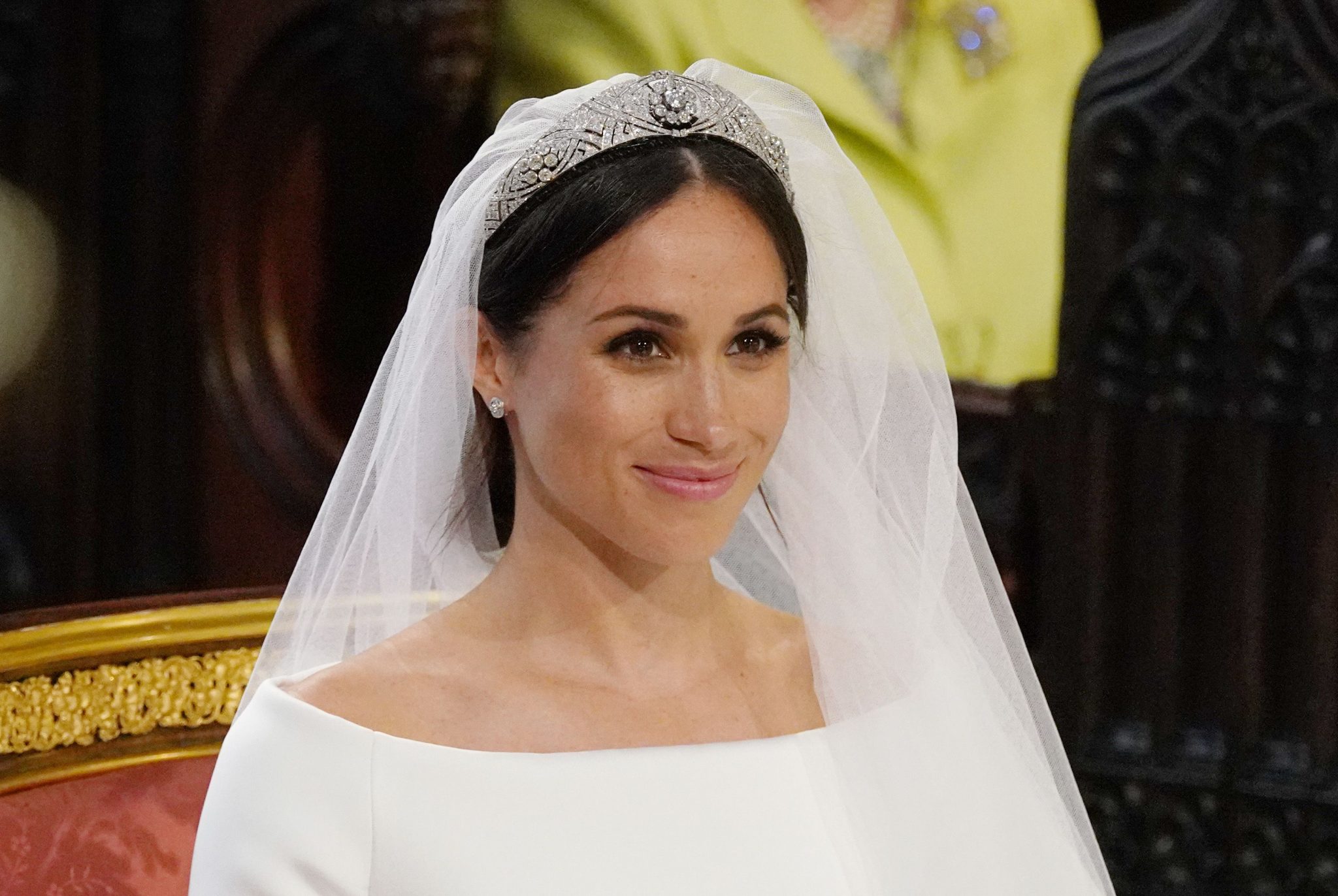 Her father often took her to the set of the series he was working on, including "Married… With Children". Meghan was around six years old when her parents divorced, and her mother took full custody of her, but Meghan maintained a warm relationship with her father.
At the age of 11 Meghan didn't feel interested in communicating with boys, as she was once offended by her classmates: the boys saw a TV commercial stating that women were battling the grease, and agreed that 'that's where women belong, in the kitchen'. Meghan wrote a letter to the TV authorities, and within three months, Procter & Gamble changed the script of the commercial. Later Meghan stopped seeing a foe in every guy who had differing views, and even found a boyfriend; she was then attending the private all-girls Catholic Immaculate Heart High School.
Meghan's first boyfriend's name was Luis Segura; they dated from 1997 to 2000, and were said to have met during a sports day held in one of the local high schools.
Meghan and Luis separated in 2000, when Meghan matriculated and enrolled at Northwestern University's School of Communication. Nothing is known about Luis' further life.
Meghan met Steve Lepore in 2000, when he was playing for the Wildcats at Northwestern University, having started his collegiate career in basketball in 1998. The couple started dating in 2001, when Steve was transferred to Wake Forest, where he became a captain of his team. Steve was a member of the US Basketball Junior World Championship Team which won the gold medal in 1998 in the Dominican Republic. In 2002 he separated from Meghan, to focus on his sports career, not having enough time for a relationship. Meghan didn't share many details about her affair with Steve, so it's only known that they were quite close in college for only a year. Since May 2018, he's worked as an assistant coach for the Eastern Kentucky University men's basketball team.
After landing an episodic role of a girl named Jill in the series "General Hospital" in November 2002, Meghan realized that it was her true dream – to become an actress. At that time she was also working as a bookbinder and freelance calligrapher to make ends meet, as she wasn't getting stable job offers from Hollywood. However, she was in touch with many people who had similar dreams, and among them was an aspiring screenwriter, Shaun Zaken.
It is known that Meghan started dating Shaun in February 2003, when she wasn't appearing in any series, so the relationship with Shaun helped her to feel that she wasn't alone in her dreams. They both believed that one day they would be lucky and conquer Hollywood, but didn't know that they would have to wait for several more years for that to happen, and that it wouldn't be so much 'conquering'.
Meghan separated from Shaun in less than a year of the relationship, breaking up with him in November 2003.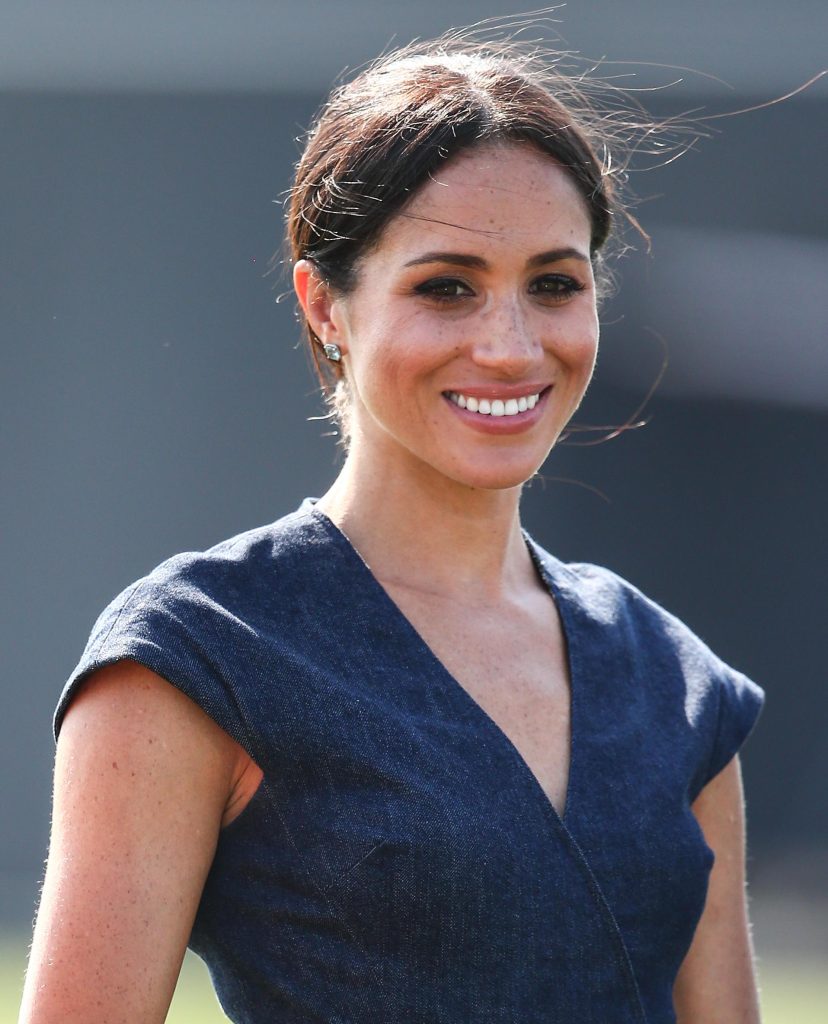 Shaun landed his first role as a waiter in the "Sex and the City" TV series in 2004, and was subsequently noticed as a writer in 2008, when he became the story producer of such series as "Mobile Home Disaster" and "Outsider's Inn". He is also known for writing the script of the 2014 "Mystery Girls" TV series, starring Tori Spelling and Jennie Garth, who also shared the screen in "Beverly Hills, 90210", but the reviews were mostly negative, and the series was closed after only filming 10 episodes. Shaun now works as a Creative Strategist in his own consulting company. On 5 October 2019, he married his long-term girlfriend Cheryl Yosowitz.
Brett Ryland was starting his acting career when he met Meghan; the couple is reported to have begun dating in October 2003. Little is known about Brett's acting successes, while during their relationship Meghan appeared as Natasha in the episode "A Mind Is a Terrible Thing to Lose" in the TV series "Century City" in March 2004.
Brett tried himself as an actor, landing his first role in 2005 when he played Rez in "Mother's Little Helpers". Later he played Perry Fiedler in the "South of Nowhere" series in 2006, but then switched to acting in theatre. He broke up with Meghan after seven months in May 2004. As of 2020, Brett also works as a writer, including producing the script for the "God Friended Me" TV series starring Violett Beane and Brandon Micheal Hall. He is engaged to Mimi Gianopulos, the actress known for her roles of Morgan in "American Princess" and Cammy in "Get a Job". Brett was to marry Mimi in 2020, but the wedding was postponed due to the Covid-19 pandemic.
One of Meghan Markle's shortest affairs was her brief relationship with Simon Rex, which lasted for only five months from May to October 2004. Soon after separating from Brett Ryland, Meghan switched to Simon, who had quite a risky reputation: he started his acting career at 19, appearing in pornographic gay-oriented videos in masturbation scenes, also working as a male model, and being shot nude.
At the time he started dating Meghan, he was quite a successful model, having contracts with Levi's, Calvin Klein and Versace, also working as an MTV VJ. After breaking up, Meghan and Simon appeared together in the episode "My Boyfriend's Back" of the series "Cuts" in 2005 – Simon had already appeared as Harrison in the episode "Rich Man, Broke Man", and suggested Meghan be cast for a small role in the series. She landed the part of Cori, appearing in the one episode in March 2005.
After Simon's short affair with Meghan, he started his rap career, using his stage name Dirty Nasty and releasing several music videos with such R&B and hip-hop stars as LMFAO, Kesha, Kool Keith and several others. He also played Dark Jokester in "Avengers of Justice: Farce Wars", a mockery superhero movie of 2018. Meghan's relationship with Simon had the unforeseen great risk of becoming a problem later, when it was known she was stepping into the Royal Family, but apparently nobody remembered that she once dated a former porn star.
Simon Rex Says British Tabloids Offered Him $70,000 to Lie About Dating Former Costar Meghan Markle. (📸: Shutterstock)….#meghanmarkle #dukeofcambridge #dukeofsussex #theroyalfamily

Posted by LifeTime Gossip on Friday, March 20, 2020
Fed up with her brief affairs, Meghan decided to settle down. She steadily landed roles from 2005 onwards, and was pretty confident in her acting career. She appeared in "A Lot Like Love" in 2005, and played Gwen in "Deceit" in 2006, also landing supporting roles in episodes of such series as "Love, Inc.", "The War at Home" and "CSI: NY".
Starting in October 2004, Meghan lived with Trevor Engelson, who started his career in Hollywood as a production staff assistant, working on "Deep Blue Sea" and "Safe Men". While dating Meghan, he was an executive producer of such movies as "Zoom", "Santa Baby" and "License to Wed". The couple dated for six years, which seemed to be long enough for both of them; their relationship took a new tack when Trevor proposed to Meghan in October 2010, and they married on 10 September 2011 in a private ceremony at the Jamaica Inn, located in Ocho Rios, Jamaica.
However, obviously all wasn't well as the divorced in just 18 months, finalizing the process in August 2013. Both cited irreconcilable differences, and were granted a so-called no-fault divorce.
In November 2017, several tabloids blew off the dust from Meghan's first marriage, and paid a lot of attention to her ex-husband, re-telling the story of their relationship. Princess Diana's biographer and writer Andrew Morton wrote in his book "Meghan: A Hollywood Princess", that her first marriage 'ended very abruptly – Trevor went from cherishing Meghan to, as one friend observed, 'feeling like he was a piece of something stuck to the bottom of her shoe. The marriage ended so quickly that apparently Meghan returned her wedding and engagement rings to Trevor by registered post'. He also suggested that Meghan was angry at Trevor for not giving her roles in the films he produced, although in 2010 he had cast her to portray Megan in "Remember Me", with Robert Pattinson portraying Tyler Hawkins.
When Meghan landed the role of Rachel Zane in "Suits" in 2011, she felt that she could do it all on her own, not needing anybody to help her. Sources close to the couple later claimed that the decision to divorce was fully on Meghan's side, and caught them and Trevor himself by sad surprise.
Trevor is now married to Tracey Kurland, a dietitian, who he had been dating since November 2017; they married in May 2019. Trevor still works as an executive producer on such series as "Snowfall", "Heathers" and "Dream Team: Birth of the Modern Athlete". In April 2020 Trevor and Tracey announced that they were expecting their first baby.
In 2013 Meghan landed the role of Mindy in the movie "Random Encounters", while having her own 'random encounter' in real life. It is known that she had a very short relationship with the professional Canadian ice hockey player Michael Del Zotto. The couple was seen together several times, while attending parties and bars in California.
However, their affair didn't last long, and they broke up by December 2013. In 2014, Michael was dragged into something of a controversy with Lisa Ann, a pornographic actress, who claimed that he was trying to attract her attention and ask her for a date.
Meghan is reported to have dated star Irish golfer Rory McIlroy from March to November 2014. Yet again, when they were spotted together they seemed to be a happy couple with a future. Meghan took part in the Ice Bucket Challenge, tagged by Rory; she shared a video of him throwing a bucket with ice over her head in August 2014. Rory was born in Holywood, County Down, Northern Ireland, and took Meghan to visit his homeland several times during their affair. There they were spotted having dinner in a local restaurant, enjoying both dishes and each other's' company. When Meghan married Prince Harry in 2018, Rory stated that the couple would obviously have cultural differences, as he knew it from his own relationship with an American woman.
Meghan Markle Confirms Her Father Won't Walk Her Down the Aislehttps://jffc.in/2018/05/17/meghan-markle-confirms-her-father-wont-walk-her-down-the-aisle/

Posted by Editorial vocab on Thursday, May 17, 2018
He is now married to Erica Stoll, a staff member working for the Professional Golfers' Association of America (PGA), and felt the difference in their upbringing. However, he wished good luck to the Duke and Duchess of Sussex: 'There's no doubt she will embrace the role, and all you can do is to congratulate the both of them and wish them well in their lives together', Rory said to Express UK.
Only one step away from a miracle wedding with her Prince Charming, Meghan Markle dated Cory Vitiello, a Canadian chef and restaurateur, from December 2014 to May 2016. Born in in Brantford, Ontario, Cory owns the Cactus Club Cafe, and also holds the head of the culinary development. The period of Meghan's relationship with Cory was also the most successful in her career: the ratings of her series "Suits" were quite high, however, Cory and Meghan broke up for unknown reasons. In September 2018, Martina Sorbara, the frontwoman of the band Dragonette, gave birth to Cory's first child. Cory and Martina started dating soon after her divorce from her band's bassist, Dan Kurtz in May 2016 – right after Cory's separation from Meghan.
Meghan's relationship with Prince Harry became the entertainment world's biggest obsession from when they were first spotted together in Toronto, during the Invictus Games in 2017, although the couple is said to have started dating after their first blind date in June 2016, which was organized by one of their mutual friends. Prince Harry is also noted for his multiple affairs; the list of his former lovers includes Zimbabwean businesswomen Chelsy Davy, Princess Maria-Olympia of Greece, and English model and actress Cressida Bonas among many others. He was also rumored to have had an affair with another Hollywood actress, Emma Watson, as according to CNN, an Australian tabloid reported Emma and Harry having secret dates. However, Emma quelled the rumors in February 2015, stating she was not dating Prince Harry: 'Marrying a Prince (is) not a prerequisite for being a Princess', she wrote on her Twitter, also asking the world not to believe everything that was written about her and Harry.
On 22 November 2017, Meghan and Harry announced their engagement.
On 19 May 2018, almost the whole world had a jaw-dropping experience, witnessing one of the biggest wedding ceremonies in history – Meghan Markle exchanged vows with Prince Harry, the Duke of Sussex, at St George's Chapel, Windsor Castle; her father, Thomas Markle Sr., couldn't attend the ceremony, so Harry's father, Prince Charles, walked her down the aisle. The veil and train Meghan wore could compete with her now-husband's late mother's veil, designed by David and Elizabeth Emanuel, and stated to be one of the longest veils ever seen.
After the wedding, the Duke and Duchess of Sussex lived at Nottingham Cottage, but later moved to Frogmore Cottage, located in the Home Park of Windsor Castle. On 6 May 2019, Meghan gave birth to her firstborn son, Archie Mountbatten-Windsor. In January 2020, Harry and Meghan made the surprising announcement that they were stepping back from their royal roles, and would balance their lives between the UK and North America. They also claimed financial independence. Meghan and Harry officially stepped down on 31 March 2020 – so much for Meghan embracing her role in the British Royal Family, but apparently they are happy with their chosen lifestyle, so far!