Who has Melissa Benoist dated? Boyfriends List, Dating History
• Melissa Marie Benoist is an American actress known for her roles in Glee and Supergirl
• She developed her talent at a young age and graduated from Marymount Manhattan College in 2011 with a Bachelor of Arts in Theatre
• Benoist was in a relationship with photographer Nick Vorderman between 2008 and 2012  
• She was in a toxic marriage with co-star Blake Jenner between 2015 and 2017
• Melissa is now happily married to co-star Chris Wood and they recently welcomed their son Huxley Robert Wood in September 2020.
Melissa Marie Benoist is an American actress, best known for her role on the hit show 'Glee', and for her later appearance in the lead role of the series 'Supergirl'. The talented actress hasn't restricted herself to only television, expanding her resume with multiple film credits, and recent stage performances.
Born on 4 October 1988, in Houston, Texas to Julie and Jim Benoist, Melissa's mother raised her in Denver, Colorado, as Benoist's parents separated when she was still young; her father, who worked as a physician, remarried and conceived five half-siblings.
Melissa also has two sisters – Jessica who became a novelist, and Kristina who pursued a career as an ecological scientist.
Melissa started with dance classes at the age of three, focusing mostly on jazz, tap and ballet, then developed her interest in musical theatre, after her aunt cast her in a church play when she was four years old.
She continued to perform with the local children's theatre, and attended several talent development institutes and programs. As part of one such program with the Academy of Theatre Arts in Littleton, Colorado, Melissa had an opportunity to perform at Disneyland, though had to remain anonymous. She also performed at various venues locally, developing her young talent that would eventually earn her recognition.
In 2007, Melissa matriculated from Arapahoe High School in Centennial, Colorado, but instead of attending graduation parties, Melissa celebrated by performing in the play 'Evita' at the Country Dinner Playhouse.
Benoist then moved to New York City, where she hoped to pursue a career in musical theatre, but she didn't shy away from achieving further education.
Melissa enrolled at Marymount Manhattan College, initially studying musical theatre, though later switching to focus on theatre, inspired by her admiration for nineteenth-century Russian plays.
In 2011, she graduated with a Bachelor of Arts in Theatre, but while tending to her studies, Melissa still pursued acting work to establish her name. She landed a role with Mariah Carey in 2008, starring in the film 'Tennessee', and also made guest appearances in several television series, which included 'Law & Order: Criminal Intent', 'Blue Bloods', and 'The Good Wife'.
After rigorous interviews, Melissa landed the role of Marley Rose in the fourth and fifth seasons of 'Glee' in 2012,, which earned her substantial exposure, and popularity with the audience.
So proud to have interviewed #Supergirl sisters @MelissaBenoist & @chy_leigh for the new issue of @TVGuideMagazine! pic.twitter.com/UgGzVfI8H2

— Damian Holbrook (@damianholbrook) April 22, 2021
Then in 2014, Benoist appeared in the thriller film 'Whiplash', and has also starred in several titles since, including 'Low Riders', 'Danny Collins', 'The Longest Ride', and her latest 2018 appearance in the miniseries 'Waco'. In 2015, Melissa was cast in the leading role in 'Supergirl', as portrayed in the 'Arrowverse', reprising her role to date.
Despite her prominent and promising career, Melissa has kept her romantic interests at a bare minimum, living both extremely privately and reclusive from the media.
However, Benoist recently opened up about her experiences with an ex-husband, whom she accused of domestic violence. Unfortunately, Benoist's love life attracted attention for the wrong reasons, though it seems the bad is resolutely in her past and she has found happiness with someone else.
Melissa's First Love
Mellisa's first-ever romantic link in her past was with the photographer, Nick Vorderman, whom she allegedly dated between 2008 and 2012, before meeting her future husband, Blake Jenner. Unfortunately, few details remain about their relationship, and the truth behind Nick and Melissa's romance is as good as lost.
The only confirmation that they could have dated is left behind in numerous photographs of the couple together, and it seems more photographs of Melissa are available for viewing on Vorderman's website.
If they dated, as suggested by rumours and pictures, then the young actress certainly left a lasting impression on Nick. The couple ended their relationship in 2012, the same year that Melissa would begin acting in 'Glee'.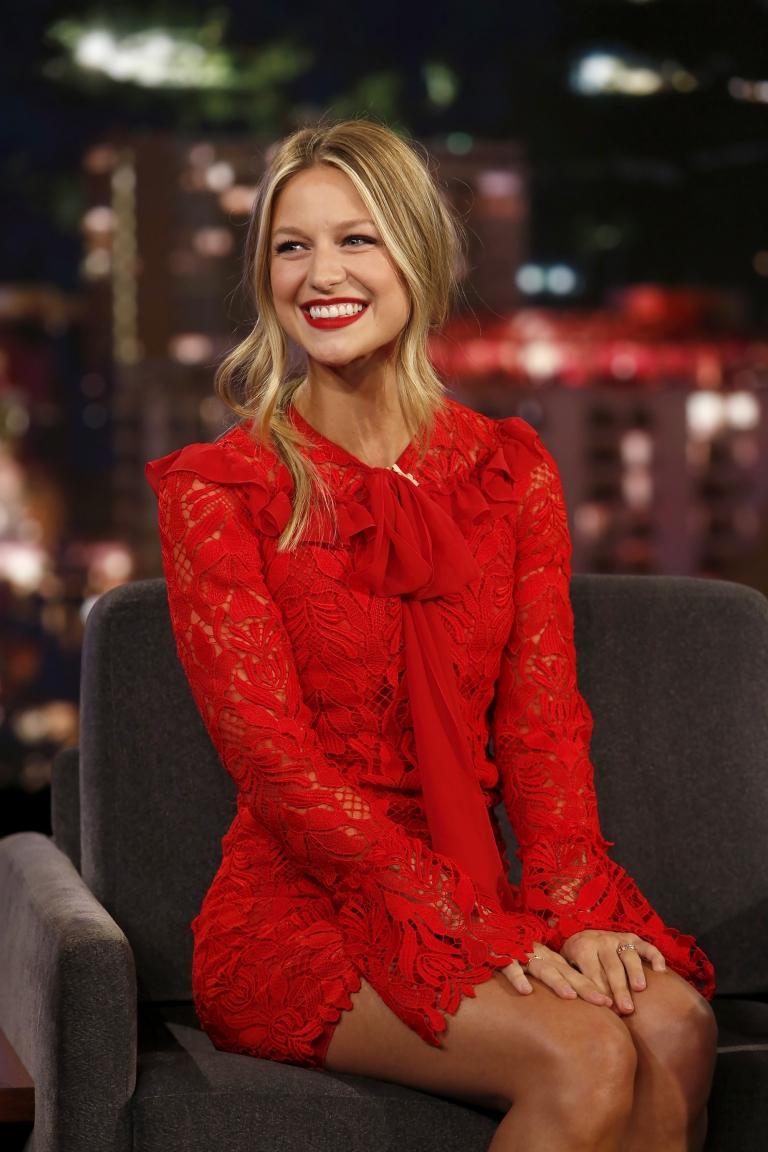 She also met her future husband, Jenner, on the set, though their romance would end on a bitter note. It's not known if Nick and Melissa parted on good terms, or if they've remained in contact through the years.
Living The Part
Melissa's relationship with Blake Jenner could be described as a bad romance indeed, though at first, and on set, the pair seemed to be on much better terms than when it ended.
By all accounts, both Melissa and Blake were so effective at hiding their admiration for each other, that by the time the tabloids learned that they got hitched, the couple announced that it had happened long ago.
It seems that they secretly tied the knot at a very private ceremony, though among the media it's accepted to have taken place in 2015, but the actual date remains subject to speculation.
Regardless, for the first year of their relationship, Melissa, now a Jenner, and Blake were celebrated as a golden couple among their peers and on the red carpet. Then in 2016 the couple announced their split, and Melissa filed for divorce citing irreconcilable differences as her primary reason, which was finalised in 2017.
In 2019, Melissa released a shocking video on social media, speaking out against the abuse she suffered at the hands of her former partner and ex-husband, Blake. Jenner later took responsibility for his poor behaviour, but stating that Melissa herself also acted abusively.
Melissa replied to Jenner's claims, saying she acted in self-defence, and grew tired of being abused both mentally and physically by him. As proof of how bad their relationship ended, Melissa carries a scar from an injury she suffered to her iris, that causes an enlarged pupil.
Since then, Blake has admitted that he committed his selfish acts under a false sense of manhood, and followed it up with a lengthy apology directed at Benoist that he posted on his Instagram account.
Though uncertain what caused the friction in their once happy relationship, things between Melissa and Blake ended on very bad terms.
Becoming A Mother
Following her toxic marriage with Blake Jenner, Melissa took her time to find the next charmer, focusing more on her career. In 2015, Melissa landed the role of Kara in 'Supergirl', and on the set met her co-star Chris Wood.
The two would at first begin a mutual friendship, though neither one has been strangers to dating their fellow cast members.
Melissa assisted Chris in establishing his website called 'I Don't Care', which focuses on clearing up the stigmas associated with mental health disorders.
In support of Wood, Melissa came forward, admitting that she suffered from depression and anxiety attacks which had plagued her since she was thirteen. In the years that followed, it appeared that the chemistry between Benoist and Wood was undeniable, and the first rumours of a relationship surfaced following a romantic escape the couple took to Mexico.
They were also quite eager to share their mutual admiration on social media, indulging their followers with some of the sweetest, romantic pictures. Fans could easily predict what would happen next, and it was hardly a surprise when Melissa and Chris announced their engagement.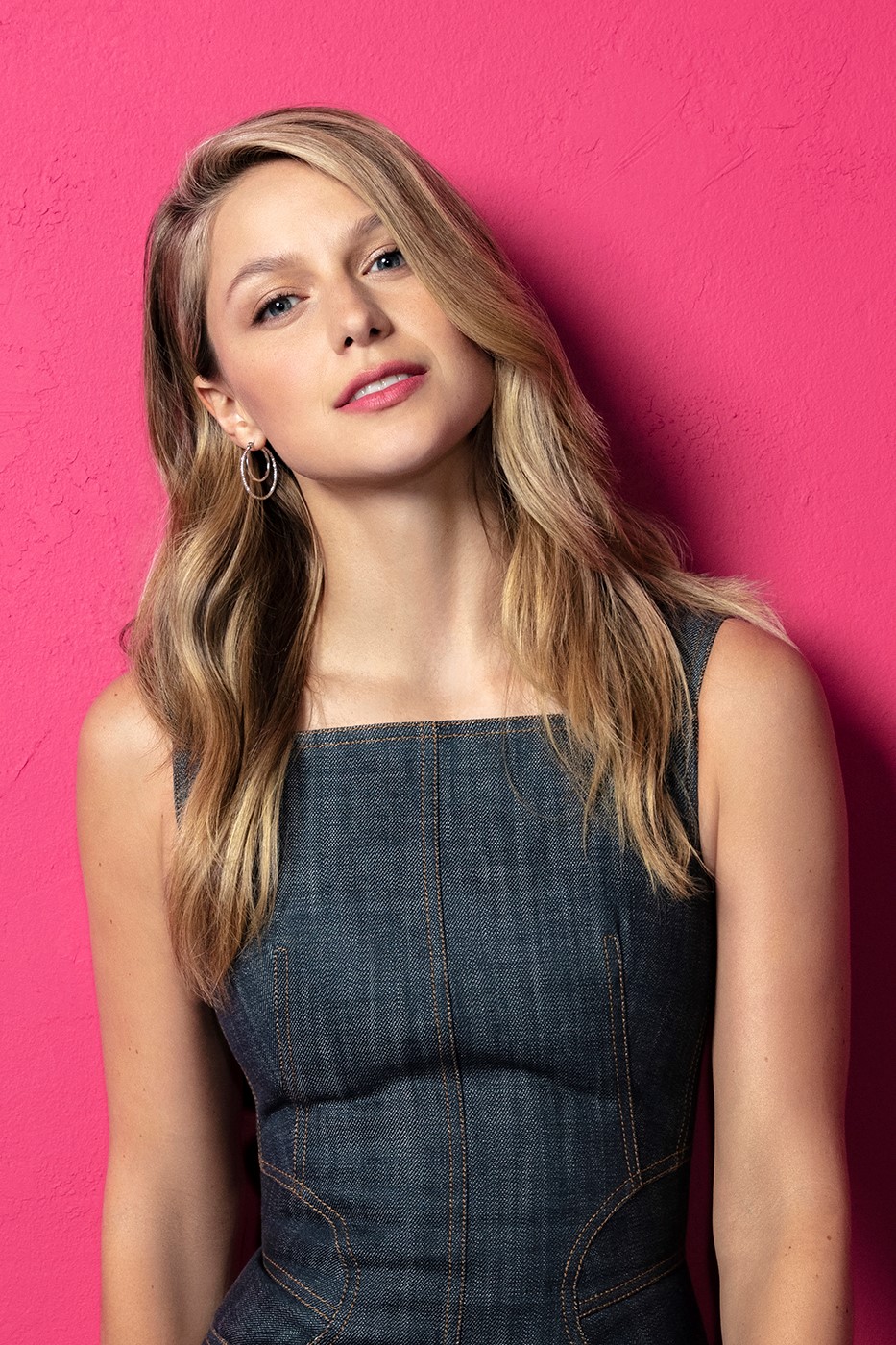 To make the presentation incredibly special, Chris took part in the design of the ring he bought her. In September 2019, Chris and Benoist married in a private ceremony hosted at a private home in Ojai, California, attending the Saturn Awards Ceremony in Hollywood later that year for the first time as a married couple.
On March 4 2020, Melissa and Chris shared the joyful news of Benoist's pregnancy on Instagram, placing the due date sometime close to 25 September 2020. They also mentioned that it could most likely be a boy. On 12 September, Melissa went into delivery, and gave birth to their son, Huxley Robert Wood, who was thankfully born healthy.
According to all the recent reports about the Woods, they couldn't be any happier, and the future for this bright couple and young family certainly seems very promising.