Who has Michael Jackson dated? Dating History
Michael Joseph Jackson, regarded as the King of Pop and as one of the most influential cultural figures of the 20th century, was an American singer, songwriter, and dancer, who started his career as a child star.
Born on 25 August 1958, in Gary, Indiana USA, a city 25 miles from downtown Chicago, Michael lived in a two-bedroom house on Jackson Street, where his parents raised him and his nine siblings in a very working-class household.
His mother, Katherine Esther, a devoted Jehovah's Witness, worked part-time at Sears, and played both clarinet and piano with the hopes of becoming a country and western performer, but had to put her dreams on hold to raise her children. His father, Joseph Walter Jackson, a crane operator for US Steel and a former boxer, played the guitar and performed with a local R&B band, The Falcons, to earn extra money for the family.
They passed on their passion for music to their children, and raised them in a strict and disciplined home, often enforcing discipline by means of physical punishment. Michael once stated in an interview that his childhood was isolated and lonely, because of the emotional and physical abuse he had to endure as a child.
His siblings confirmed it, saying that because Michael was the youngest, his punishment would often be more severe. Joseph formed a band that originally only included the three oldest brothers Jackie, Tito and Jermaine, then called The Jackson Brothers, but in 1964,
Michael and his brother Marlon joined the band and the name changed to the Jackson 5. They soon grew in popularity, and by 1975 had become a familiar name in the US and abroad, but their success came at a price. Michael's earliest years were fouled by obscenity that would leave a mark on his adult life.
In 1979, with the release of his fifth solo album, 'Off The Wall', Michael established his career as a popular artist and subsequently became the legend who influenced so many artists who followed in the wake of his success.
Michael became one of the few artists to reach 350 million album sales globally, making him not only the best-selling but also the most awarded artist of all time. Jackson's prominence in the music industry even made MTV a cultural hype, as well as promoting the fame of the moonwalk dance.
However, as much as Michael's career might be the subject of worldwide discussion, his romantic and personal life excelled at achieving public and media attention. The controversy started at a young age and continued well into his adult career, which resulted in a couple of disputed romances, and two divorces that were the subject of discussion for decades. Regardless of his professional history, the media, and perhaps the public, never stopped questioning his sexuality.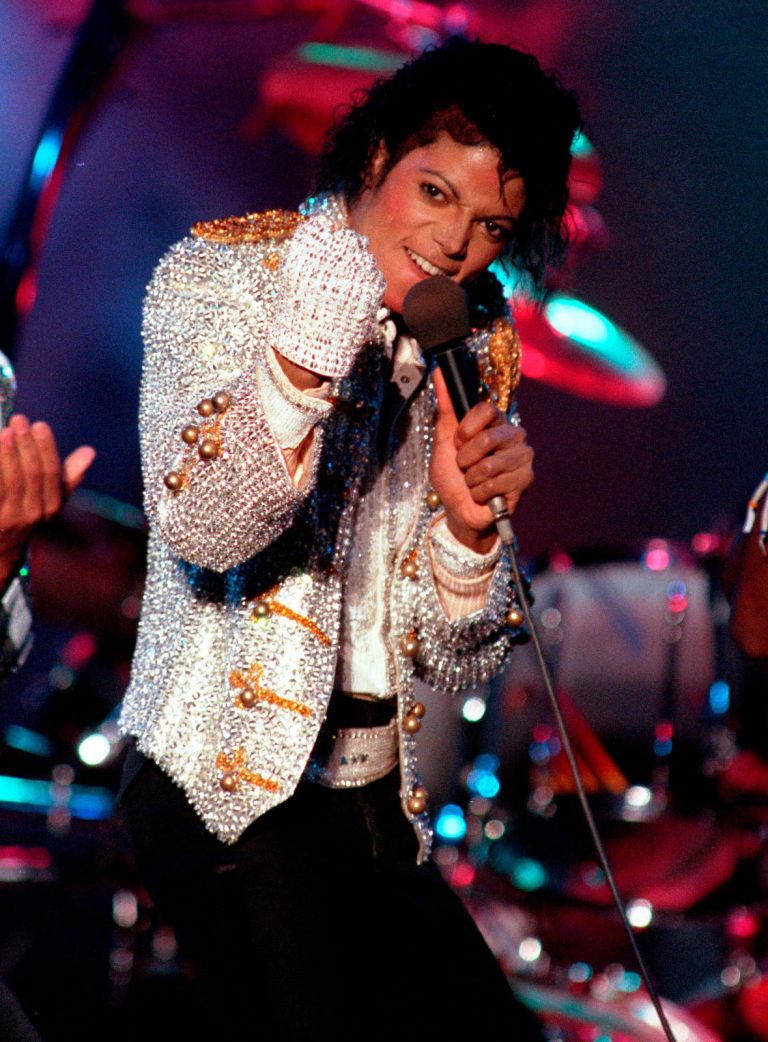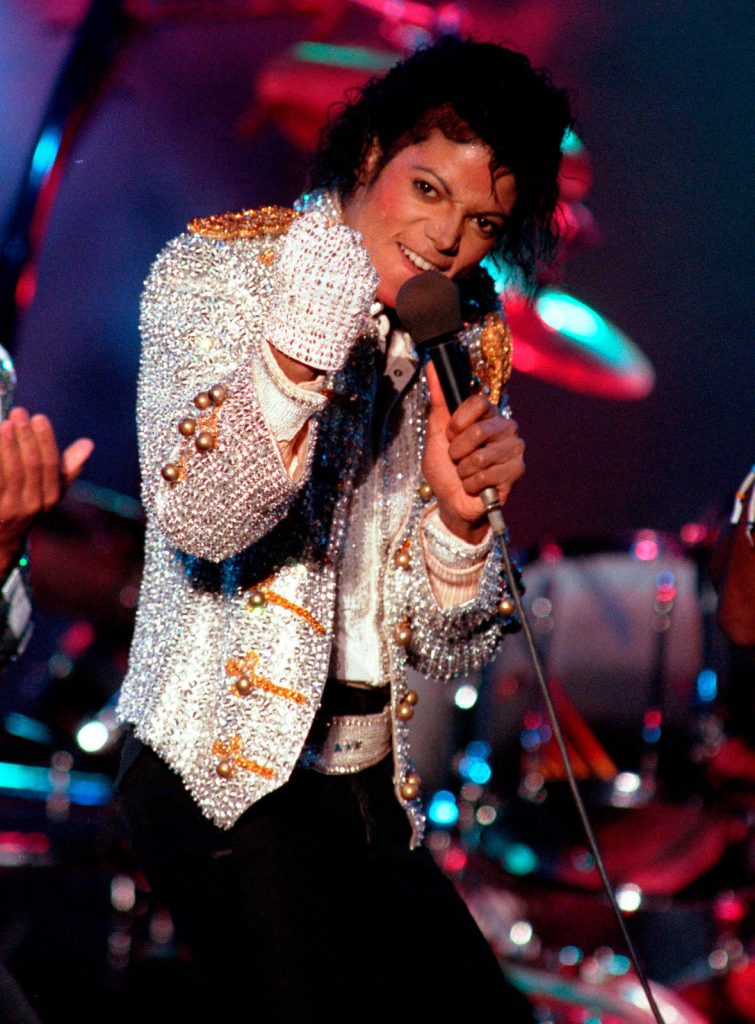 Michael's earliest sexual experiences began with a shade of dark that would only be revealed years later. While performing as a member of The Jackson 5, Michael's exposure to inappropriate sexual behaviour started with performances at seedy venues and strip clubs, organised by his father, Joseph.
According to the accounts of all the brothers, their father had no problem with sexualising his children, nor introducing them to carnal knowledge. Though his mother taught him the virtues of her faith, specifically that pre-marital sex both in thought and deed is wrongful, she apparently remained oblivious to the activities to which they were exposed by their father.
At the age of nine, Michael was allowed to watch from the stage wings as the club ladies performed to a loud and cheering crowd of men. In most cases, their performances would end in full-nudity, so Michael learned early on about female objectification. At the Peppermint Lounge in Chicago, the boys even had access to a spyhole in their dressing room that provided a clear view of the ladies room.
"I'm never satisfied with anything 'cause I do believe deeply in perfection. If you're satisfied with everything, you're just going to stay at one level and the world will move ahead." – Michael Jackson pic.twitter.com/APzALgYAQS

— Michael Jackson (@michaeljackson) October 20, 2020
As Marlon remembers it, it was how they learned all there is to know about women. During performances of the Joe Tex song, 'Skinny Legs and All', Michael had to perform a routine where he would enter the audience, crawl under the tables and peek up the skirts of women.
Though Michael later admitted that he didn't like it and found it embarrassing, he had to fake enjoyment to please both his father and the crowd. However, the lewdness never ended, as his brothers would use fame to their advantage to score with fans, groupies and call girls. Sometimes their father would organise these experiences, while himself indulging in extra-marital affairs.
During some of these instances the two younger brothers, Michael and Marlon, would be in the same room feigning sleep. One girl recalls a night she spent with Jermaine, stating that she was afraid they would wake up the boys who were only three feet away; as she slipped away, she overheard Michael asking Jermaine if they could get some sleep now.
As traumatising as these events could be on a young boy, Michael's perseverance and loyalty to his mother's teachings was incredibly admirable. Michael never part took in any of the things his brothers did, and found their behaviour disgusting and disrespectful towards women.
During one occurrence, when an unnamed family member arranged for two ladies to deflower Michael, under instruction to work him over in a locked room, he instead read Bible verses to the two women. Naturally, the night did not go the way some may have hoped, for the ladies allegedly left ashamed and in tears.
Michael would also at times warn fans and groupies under invitation to meet with his brothers, about their intentions, often begging them not to go. One fan recalled how Michael approached her at a concert, telling her that his brothers don't treat women right, and only use them for their selfish entertainment.
Unfortunately the girl didn't heed his warning, and ended up heartbroken, but still recalls the autograph Michael gave her on which he wrote 'please, don't go'. While his gentlemanly nature would please some, the media used it as an excuse to ridicule and question Michael's sexuality.
Since gaining prominence, Michael fought rumours that suggested he was either homosexual or asexual, continuously denting both these claims.
Michael's first love was no other than child star and actress, Tatum O'Neal. It would also be the first recorded relationship Michael became involved in, and would be the subject of media coverage for several years. Their friendship began in the 1970s, when Michael was 17 and O'Neal was 12.
Jackson later revealed in 1982 that they were in a serious relationship, but due to their busy schedules, their romance hit a dead end, though they remained friends throughout their lives.
In a documentary of 2003 based on the King of Pop's life – 'Living With Michael Jackson' – he recalled that early in their relationship Tatum attempted to seduce him. The incident took place at her home, where she unbuttoned his shirt and spoke openly about her intentions. However, Michael became scared, which eventually dissuaded Tatum from going through with her intentions.
Tatum denied Jackson's claims, saying that with all due respect, he had a vivid imagination and that she was as shocked as everyone else about his inaccurate statements. In a later biography, published a year after the documentary, O'Neal wrote that Michael was the one who attempted to seduce her, but chickened out at the last moment.
In the context of an interview conducted with the actress by Vibe magazine in 1995, the biography's statements appeared to be contradictory to what she said then about the relationship.
In the interview, she described Jackson as shy, and one of the most innocent people she had ever met. She added that he once came into her bedroom but wouldn't even sit on the bed next to her.
Tatum recalls the relationship as a wonderful friendship, as they would dance and talk on the 'phone a lot. She said that the relationship ended after he asked her out to the premiere of 'The Wiz', in which he played the Scarecrow, but her agent advised her against it.
Michael later spoke again about the relationship to Rabbi Shmuley, reminiscing about how sweet it was to hold her hand, saying that it was heaven to him, and better than kissing her. He also added that he loved innocence, but she grew up so fast and that she was not into innocent behaviour later into the relationship.
At the age of 15, Michael met the American model, actress, and socialite, Brooke Shields who, by many observations, is one of the most beautiful women to have graced television in the '70s.
https://www.facebook.com/1762206960759516/photos/a.2187327931580748/2187356988244509/
Like any other warm-blooded man, Michael fell head over heels in love with her. They met at the 1981 Academy Awards Ceremony, and formed a close friendship that lasted for several years. In 2009, Shields spoke about their relationship, stating that it was a platonic friendship, and that may well have been the reason why they got on so well.
However, her statements would further fuel the media's speculations about Michael's asexuality, as she said that the older he became, the more asexual he turned towards her. She also said that he was curious about sex, and she often confided about her intimate experiences to him, saying he was like an inexperienced child.
However, she understood fully that his curiosity stemmed from his sheltered life. Michael reflected on the relationship, considering Shields as one of the loves of his life, though he always wished she would love him as much as he did her.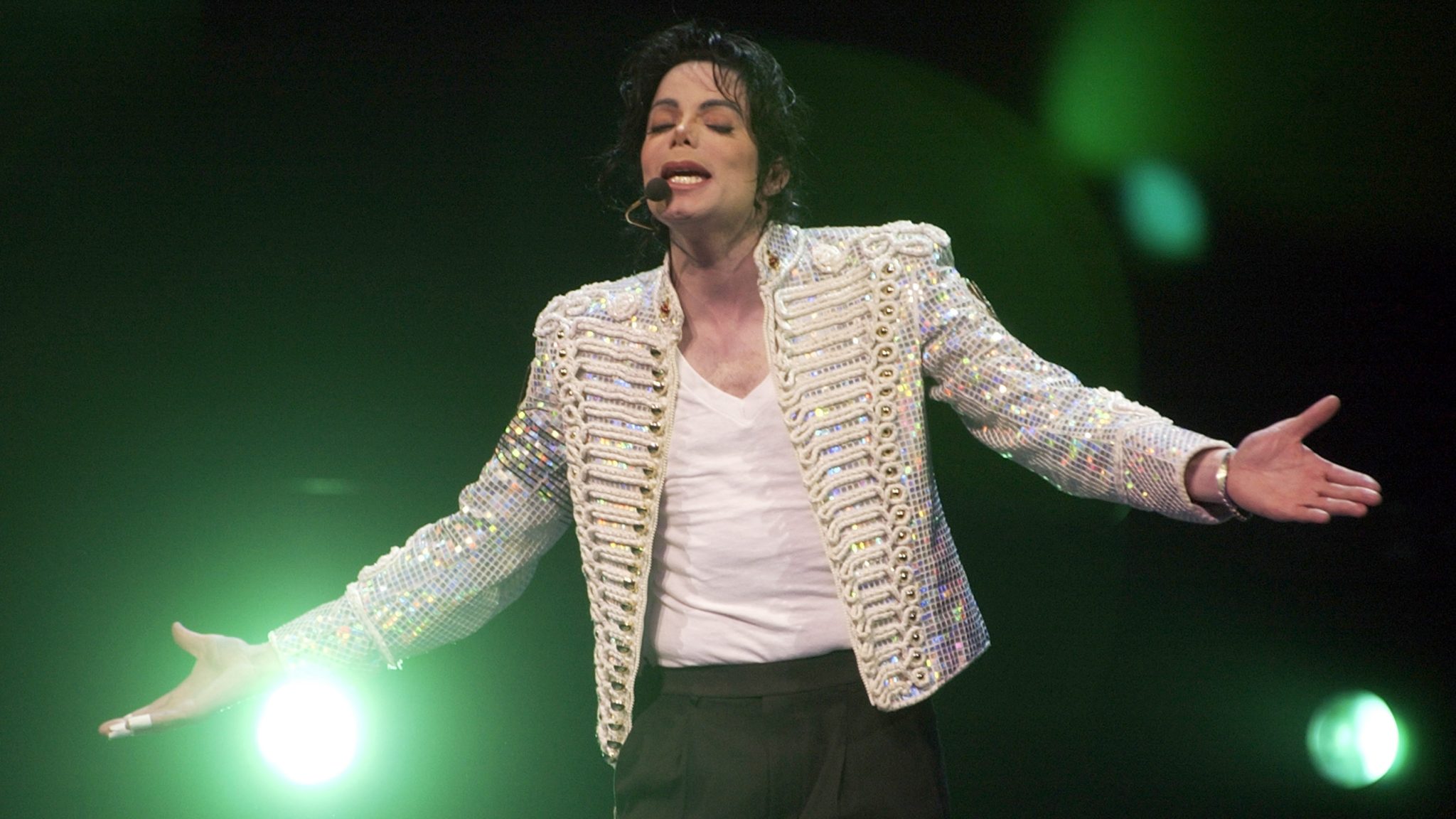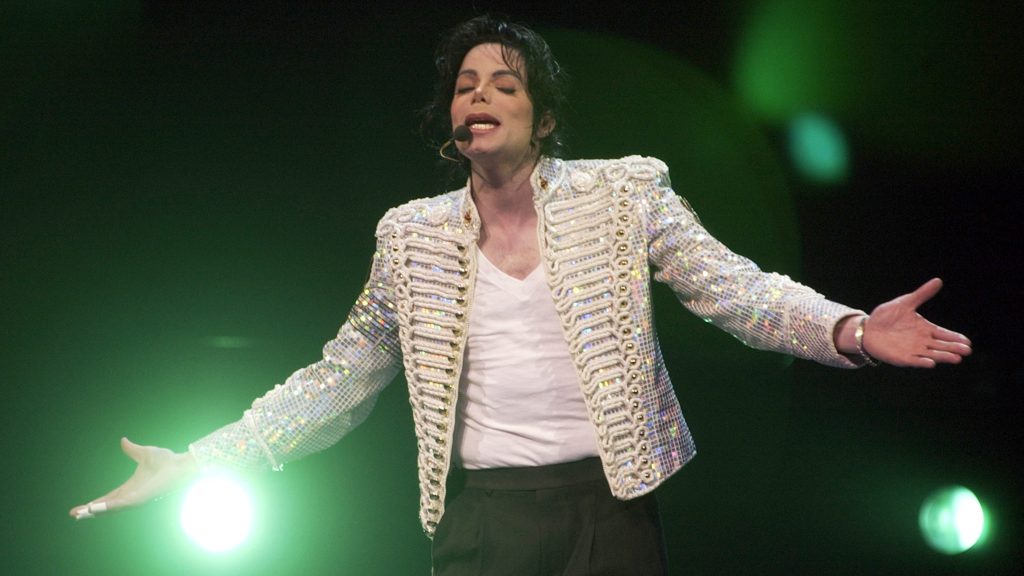 In his 1988 biography, 'Moonwalk', Jackson wrote that they were romantically serious for a while, until their relationship eventually drifted apart and they stopped seeing each other.
Michael would also remember how happy he was when he met her at the 53rd Academy Awards. Before he met her, he had posters of her on his walls, and the night he received her number, he was so happy he stayed up all night. Although he never formally proposed, Brooke has said that Micheal introduced and mentioned the idea of marrying on several occasions. Unfortunately, Brooke wasn't interested, as she felt that it would divide her life too much. At his funeral, Brooke stated that their friendship was natural and easy, though the tabloids would have called them an odd couple. She also said that whenever they were together, it would be as if they were children again.
Michael met Diana Ross when he was only nine years old, and called her his mother, sister and lover all in one. However, their relationship was purely platonic, Ross later saying that nothing sexual ever happened between them. Rumour had it that Jackson dedicated several of his songs to Diana, including 'Dirty Diana', but these rumours turned out to be false claims. Michael decreed in his will that Diana would be the appointed guardian of his children, next in line to his mother, Katherine.
In the '80s, when Ross married Arne Ness, Jackson admitted that he was jealous, stating that he loved Diana and always would.
In 1974, Elvis introduced his daughter, Lisa Marie Presley, to the King of Pop, who at the time was sixteen. Lisa had been a big fan of The Jackson 5, but in particular,was fascinated by Michael's dancing.
The pair reunited again in November of 1992, at a private dinner party hosted by a mutual friend, sculptor Brett Livingstone-Strong. In the days that followed, Presley and Jackson began forming their adult friendship, even though Lisa Marie was married at the time to actor Danny Keough.
Micheal eventually proposed to Lisa Marie, who accepted, and on 26 May 1994, twenty days after her divorce, they married at a ceremony held in the Dominican Republic. They kept quiet about their relationship and the wedding for some time, before eventually letting the media and the public know.
Their relationship came under media scrutiny, with tabloids claiming that if Elvis lived, he would not have approved of their union. Lisa's mother, Priscilla Presley, publicly stated that she supported her daughter's choice, but in truth never liked the idea.
Sadly, by 1996 their relationship had fallen apart, and in August that year their divorce was finalised. Regardless, for the next four years Michael and Lisa Marie would be seen together, and dated on-off until Lisa found it necessary to push him away for the last time.
In the mid-1990s, while Jackson underwent treatment for vitiligo, he met Debbie Rowe, who worked as an assistant to Dr Arnold Klein, Jackson's dermatologist. The two became good friends, and shared stories of their unhappy marriages.
In a surprising turn of events, Debbie became the mother of Jackson's children, since Lisa Marie refused to have children with Michael. After a first miscarriage, Debbie eventually conceived Michael's first child, Michael Joseph Jackson Jr, better known as Prince.
Following the advice of his mother, who believed it would be a scandalous affair for the child to be born out of wedlock, Michael went ahead and married Debbie in 1996.
She then had a second child with Michael, his daughter Paris-Michael Jackson.
On 8 October 1999, Rowe asked for a divorce as she felt uncomfortable with their arrangement, which Michael granted. Rowe received a $10 million settlement, but had to sign-off custody of the children to Michael. In 2002, Michael had a third child, Prince Michael II, with an unnamed surrogate.
There were many rumours and suspicions about Michael in the years that followed, but no concrete evidence of further romantic associations. In 2009, Michael passed from an overdose of propofol. Investigators declared his death a homicide, and prosecuted Conrad Murray, Jackson's physician, with involuntary manslaughter – he subsequently served two years of a four-year sentence.
Regardless of his generally unhappy personal life, Michael Jackson will forever live on in the legacy he left behind as The King of Pop.