Who has Mila Kunis dated? Boyfriends List, Dating History
Mila Kunis and her climb to fame
Milena Markovna Kunis is an American actress, actually born in Chernovtsy, Ukraine on 14th August 1983 into a Jewish family. She is possibly best known for her part in "That 70s Show". She has an older brother, Michael, and the whole family moved to Los Angeles, California, USA in 1991 when she was eight years old, and a year later she started acting. She attended Fairfax High School, then Loyola Marymount University in LA, but soon decided that she wanted to forge a career in acting. Her father enrolled her into an acting class at Beverly Hills Studios, where she was approached by Susan Curtis who became her agent.
In 1994, when Mila was 11, she acted in an episode of "Days of our Lives" and went on to feature in many TV series. The first movie she acted in was in 1995 called, "Make a Wish, Molly".
At the age of 14 Mila auditioned for "That '70s Show" knowing full well that actors on the show had to be older than 18.
Well, she cheekily stated that she would be 18 on her birthday, even though she didn't specify which year that would be, and so was cast. Well done to Mila for her chutzpah, as that most certainly set her off on the yellow brick road to fame. In 1999 Mila went on to a voice-over role in the animated sitcom "Family Guy".
She matriculated from school in 2001, and eventually hit the big time with her role as Rachel Jansen in "Forgetting Sarah Marshall" in 2008. From there, some of the films she acted in include "Max Payne", "The Book of Eli", "Black Swan" in which she starred as the Black Swan, Lily, "Friends with Benefits", "American Psycho II: All American Girl", "Jupiter Ascending" among others, and won many awards along the way.
Mila Kunis' attributes
This 37-year old Slavic beauty has a unique trademark – one brown eye and the other green. She suffered serious migraines when she was young because of an eye condition called chronic iritis and had to inject steroids directly into her eye. She was blind in one eye and needed corrective surgery.
Mila has a sultry, husky voice and only stands 5 ft 4 in (163 cms) tall. In "That '70s Show" she sometimes had to wear platform heels because her co-star, Laura Prepon is 6ins (15 cm) taller than her. Mila has a great figure, maintaining a weight of around 115lbs (52 kgs). Born under the star sign of Leo, she certainly displays many of the leonine attributes, e.g. she has strong facial features, big eyes, a thick mane of long brown hair and is courageous and determined to forge her way. However, one thing that she's terrified of is bugs!
Her beauty has certainly been noticed, and she's achieved top ratings for her looks, e.g. in 2012 she ranked No. 3 on Maxim's "Hot 100" list, as well as landing modeling assignments and featuring in several TV commercials. Mila is averse to exposing all, and usually has a double to play the steamy parts in her nude roles.
So what about Mila's love affairs?
In February 2003 at the age of 19, Mila started dating 22-year old Macaulay Culkin.
They met while Mila worked on "The Family Guy" and apparently Macaulay's 'love of the animated show helped bring their relationship about' as reported in the Huffington Post.
Macaulay, or 'Mack' as he's known to his friends, was born under the star sign of Virgo on 26th August 1980 in New York City, USA. He is only a bit taller than Mila at 5 ft 7 in (170 cm) and has naive boyish looks with blue eyes and a pale skin. He was the seventh child born into a family of actors, and was four years old when he started acting to subsequently become one of America's most famed child stars. When he was 10, he auditioned for the movie "Home Alone", and beat 200 other would-be young actors for the role of Kevin McCallister, thrusting him into the limelight and achieving fame as one of the most famous actors of the time. The film grossed over $285 million followed by the highly popular, and another big hit, "My Girl". "Home Alone 2: Lost in New York" hit the screen in 1992, and then a string of movies, including some that were not a great success.
He took a break from acting in 1996 when his parents, who were never married, separated and fought over custody of their kids, and Macaulay's fortune.
On 21st June 1998 Macaulay married the American actress Rachel Milner, who also started off as a child actress, and has performed in many starring and most diverse roles, such as in "The Diary of Anne Frank" and the series' "Supernatural" and "Californication". Rachel claimed that the decision to marry was made with their hearts and not with their heads, and they broke up on 5th August 2000, with their divorce going through in 2002. In 2010 Rachel was diagnosed with Multiple Sclerosis, and currently appears to be single.
A bit about Mila and Macaulay Culkin's relationship
Mila and Macaulay kept their relationship private, and preferred to stay home playing video games and watching TV. Mila reported that Macaulay is an amazing cook and made dinner for them every night. When they went out, Macaulay had a huge following and a strange magnetism which drew his fans to him, and they would scream when they saw him, so it was hard to go incognito.
In 2006, Mila and Macaulay were on vacation in Israel when war broke out between the Israelis and Lebanese Hezbollah. Luckily they flew out of the country with no damage done.
Their relationship came to an end after eight years in 2012, with both Mila and Macaulay saying that they had decided to part and remain good friends. Or could it perhaps have had anything to do with the rumor (or truth?) that Macaulay had hooked up with the Spanish actress Irene Lopez, in 2011? Macaulay and Irene dated for two years, and since September 2017, Macaulay has been dating the American actress Brenda Song.
Mila's love of her life
It was after her break-up from Macaulay that Mila admitted that she had had a crush on the ultra good-looking model/actor Ashton Kutcher, whom she met on "That 70s Show" in 1998. According to Mila, her first on-screen kiss was with him, but then Mila also disclosed that there were many times on set that they simply didn't get on.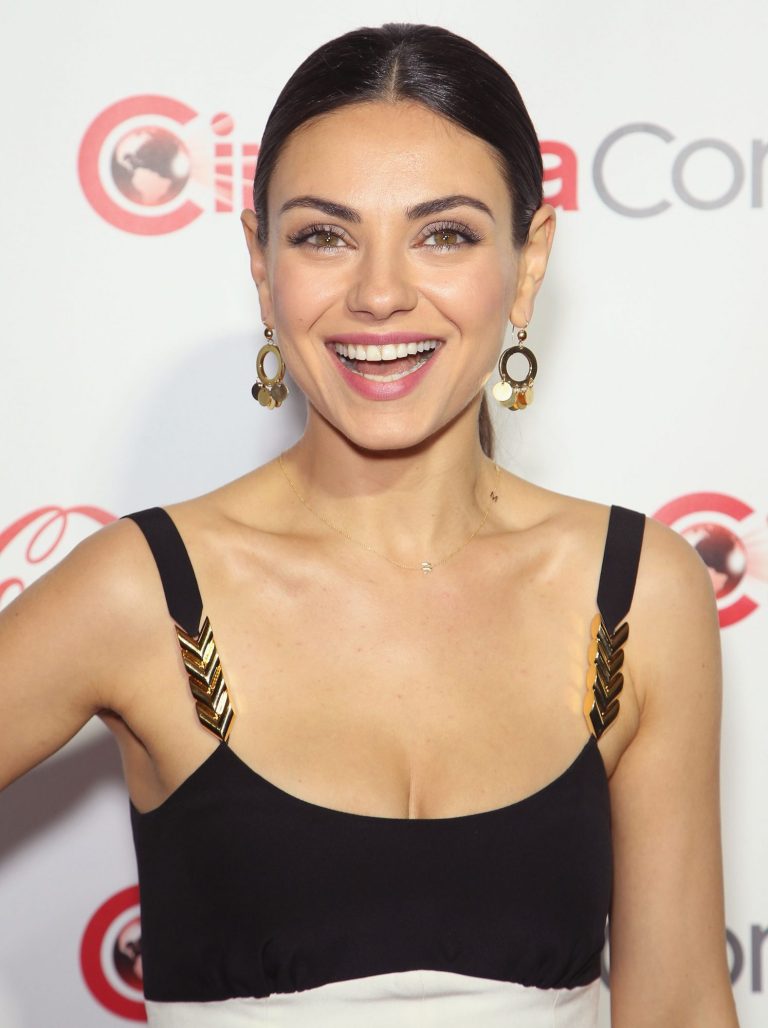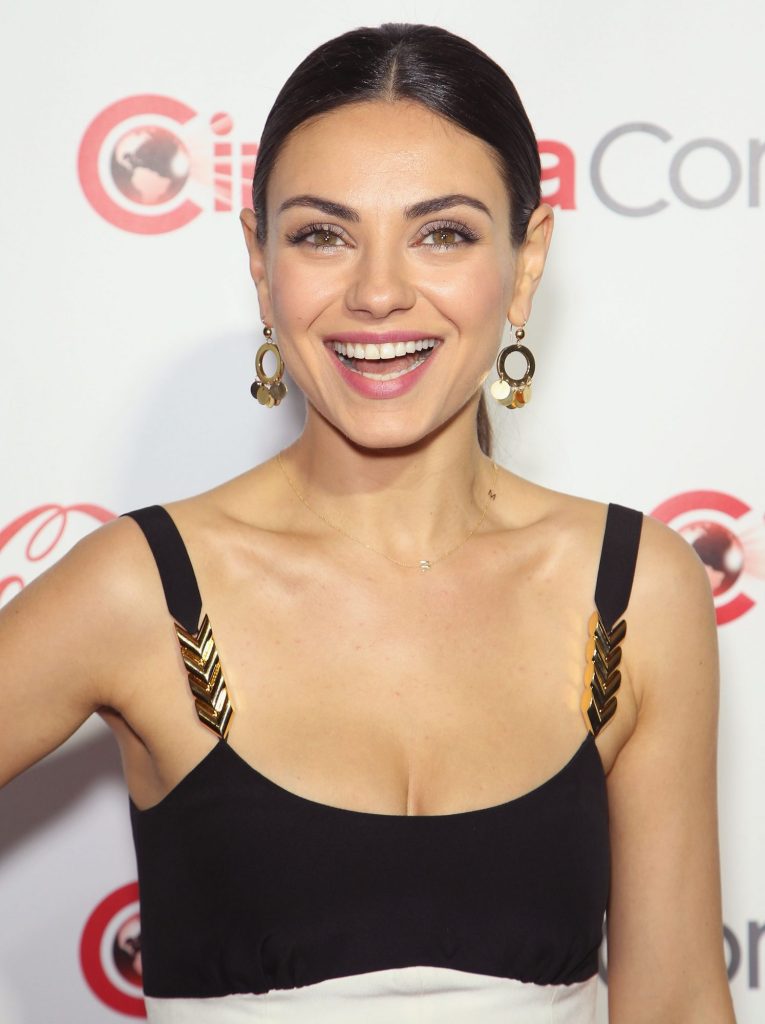 Ashton was at the time married to actress Demi Moore, and it was only 14 years later that Mila and Ashton's relationship developed into a romance and they commenced dating in April 2012.
All about Ashton Kutcher
Christopher Ashton Kutcher was born on 7th February 1978 in Cedar Rapids, Iowa under the star sign of Aquarius. His father was of Czech descent, as well as his mother who also had some Irish and German blood. Ashton was born Roman Catholic, but in his adult years converted to Judaism. He has an older sister, Tausha, and a non-identical twin brother, Michael, who had cerebral palsy and suffered a heart condition. When Ashton and Michael were 13, Michael almost died of heart failure, and Ashton wanted to donate his own heart to save his brother, but fortunately a donor heart arrived that saved Michael's life, who is now in excellent health, married with a 14-year-old son and two step-children, and living in Colorado.
Ashton graduated from Clear Creek-Amana High School in Tiffin, Iowa.
Real people, big debt, inspiring stories of financial recovery.  #GoingFromBroke all episodes now streaming on Crackle. Watch Free: https://t.co/e20PwCACgU pic.twitter.com/AXLNvh7dJt

— ashton kutcher (@aplusk) June 28, 2021
He was studying biochemical engineering at the University of Iowa when he was spotted by a talent scout, and dropped out to put his gorgeous looks to better use.  He won a modeling contest in 1997, which kicked off his career in New York City modeling for Calvin Klein.
Ashton made his debut into television with "That 70s Show", and went on to play roles in various movies, including "The View", the comedy "Dude, Where's my Car?", as well as starring in the award winning "The Butterfly Effect", the ever-popular TV series "Two and a Half Men" in 2004 (where Mila also had a slot), and they both acted in "Annie" in 2014. Then in 2016 came "Open Season" and "The Guardian", followed by a whole string of movies including "No Strings Attached" and "Jobs", in which he portrayed Steve Jobs.
Ashton stands 6ft 2ins (189 cm) tall, has a well-defined jawline, dark brown hair and dark smoldering eyes and a dreamy look! In 2000 he was nominated as one of the "50 Most Beautiful People in the World". In 2002 he was labeled as Teen People Magazine's 25 Hottest Stars Under 25, and VH1 gave him third spot on their 100 Hottest~Hotties list.
In 2005 he earned 17th position in TV Guide's "TV's 25 Greatest Teen Idols" list, and that's just to mention a few. Not many people are aware that he has two toes that are fused on his left foot. Even so, that wouldn't detract from his positive attributes, we're sure.
Not only does he have the looks, but in 2002 Ashton and his friend Jason Goldberg, founded Katalyst Network, and together they created the  TV reality show "Punk'd" in 2003. A social media division was added in 2005, and later a YouTube Channel, but the company closed down sometime after 2015. Ashton went on to produce many movies, and also has a restaurant in LA called Dolce.
Ashton and Demi Moore were married from 24th September 2005 to 6th November, 2013. In 2010 Time Magazine listed him on their Top 100 Most Influential People for founding the Demi and Ashton Foundation, in which they worked together at eliminating child sex slavery globally. An admirable cause!
Mila Kunis and Ashton Kutcher tie the knot
In 2013, Mila disclosed that she wanted to become a producer and to have a family soon. Read on to see how she manifested those dreams…
Mila and Ashton became engaged on 27th February 2014, and their daughter Wyatt was born on 1st October  that year – one of Mila's dreams achieved! The loving pair married on 4th July 2015 in The Secret Garden in San Bernadino County, California, becoming one of Hollywood's hottest couples. Mila hilariously recounts their honeymoon as being a disaster, with her in-laws and 10-month old daughter accompanying them. They set off in an RV, and on the first day the air conditioner broke down so they suffered in 110-degree heat. Worse was that the RV park Ashton's mother had chosen from old outdated books had two prisons right next to it, and that's when Mila and Ashton both decided to quit that trip.
In 2015 Mila realised her other dream, when Orchard Farm Productions was launched, which was a collaboration with her agent , Susan Curtis, and others.
Mila spent 16 months at home with her daughter before going back to start work on the movie "Bad Moms", which was completed when she was one month pregnant with her son. Dimitri was born on 30th November 2017 and was five months old when she started working on "A Bad Mom's Christmas" in 2017, in which she acted as well as being an executive producer.
Gossip and rumors
Of course, we all know that the media love nothing better than a scandalous story, and there were several reports intimating that one Mila and Ashton's marriage was teetering on the rocks. One thing that's important to survive any relationship, let alone the media slandering and rumor mongering, is to have a good sense of humor, and Mila and Ashton certainly do have one. After becoming fed-up with continuous reports of their supposed tenuous relationship, they poked fun back at the tireless media sleuths, and posted a video clip on Instagram. This shows the couple seated in a car when Mila claims that "It's over!" and that she has taken the kids after a 'dark secret' about Ashton's past had come to light.
Some news reporters fell for it, but it wasn't long before they felt a bit silly when it was publicized that this was just fabricated to get back at them.
There has been more recent gossip-mongering that Mila and Ashton's marriage was 'hanging by a thread in lockdown', that they were not handling being together and with their kids 24/7 during lockdown. Again, the tabloids are just waiting for a chance to pounce and report havoc in their marriage.  Yes, it's true that Demi Moore wrote a memoir launched in 2019, which explicitly reveals Ashton Kutcher's cheating and other shortcomings, which may well have been a cause of embarrassment. A shadow was also cast on Ashton's past when he had to testify in the murder of Ashley Ellerin. He had been dating Ashley for a couple of months, and she was murdered on the night he arrived to pick her up for a date. (Later it was confirmed that she had been murdered by the so-called 'Hollywood Ripper', Michael Gargiulo.)
However, Mila and Ashton were defended by other sources including Gossip Cop, who reported that the rumors were false and the couple were handling the situation as well as any other people locked down with kids were.
Mila and Ashton even managed to do a few talk shows during lockdown, and they certainly seemed very comfortable being together, displaying their usual sense of humor, with no visible tensions between them, even though Mila, being the domineering Leo, often interrupts her dreamy Aquarian hubby.
Mila and Ashton weren't lazing around during lockdown either. They came up with the idea to create a non-profit venture by selling wine to raise money for charities for people who had lost their jobs, to feed families and help businesses in distress during the Covid pandemic, amongst other causes. With no great expectations, they launched Quarantine Wine in April 2020, posted one video clip and within eight hours had sold 2,000 cases. By May, they'd raised $1 million!!
Mila and Ashton also acted in a Cheetos Super Bowl Commercial, which gave them a respite from being in quarantine, and had them feeling productive again.
Mila and Ashton have now been together for nine years, and although they've had many ups and downs and survived a barrage of media scandal that could have split up any couple, the two of them are, by all accounts,  still happily married, thriving strongly, living, loving and laughing at life.