Who has Mindy Kaling dated? Boyfriends List, Dating History
• Mindy Kaling rose to fame when she took on the role of Kelly Kapoor in NBC's mockumentary TV sitcom "The Office" in 200•
• She was also the woman behind the 2018 NBC sitcom "Champions," the 2019 miniseries "Four Weddings and a Funeral," and 2020's rom-com series "Never Have I Ever."
• She has only publicly been linked to two people: BJ Novak and Benjamin Nugent.
• Mindy had two children, but the paternity of her children is unknown.
• BJ Novak is the godfather of both of Mindy's children.
Mindy Kaling's success as an actress, writer, producer, and director all began when she took on the role of Kelly Kapoor in NBC's mockumentary TV sitcom "The Office" in 2005, and it lasted for nine seasons. She further cemented her career by creating and producing as well as acting in the romantic-comedy TV series "The Mindy Project," aired on Fox from 2012 to 2017. Her creativity knows no bounds, as she was also the woman behind the 2018 NBC sitcom "Champions," the 2019 miniseries "Four Weddings and a Funeral," and 2020's rom-com series "Never Have I Ever," which was renewed for another season by Netflix.
The Cambridge, Massachusetts native has Tamil-Bengali roots, as her architect father and obstetrician-gynecologist mother were immigrants from India who moved to the US in 1979.
When you try to convince your trainer to just "stretch for the whole hour." pic.twitter.com/M4gORQTz1L

— Mindy Kaling (@mindykaling) June 9, 2021
She was named Vera Mindy Chokalingnam but was never addressed as Vera all her life, since her mom chose the name Mindy from the American TV sitcom "Mork & Mindy." She chose Kaling for a stage name since people were having a hard time pronouncing her last name when introducing her during her stand-up comedy days. Her talent in comedy was discovered when she played Ben Affleck in the surprise hit off-Broadway show "Matt & Ben" in 2002. Time Magazine included it in their annual list of the "Top Ten Theatrical Events of the Year."
She eventually ventured into making movies, and debuted in Steve Carell's box-office hit "The 40-Year-Old Virgin" in 2005. Her comedic timing was so good that she was chosen to do the voice-overs for three huge animated movies – "Inside Out," "Despicable Me," and "Wreck-It Ralph." Her progress didn't stop there, as she was given roles in commercially successful movies such as "A Wrinkle in Time," "The Night Before," and "Ocean's 8."
Mindy has also authored a couple of books that ended up in the New York Times Best-Seller list.
Mindy's Two Known Great Loves
Not every TV and movie personality could claim, or would even admit that they've been linked to only two people in their lives. Most successful actors would have at least five to six people in their dating history, as Hollywood has also been known for its debauchery, love affairs and hook-ups. However, this Emmy-Award nominee was so busy with building her career that she only had two relationships that she's shared publicly.
BJ Novak – "The Best Friends to Lovers and Back to Best Friends" (2005 – 2007)
A reel "The Office" romance turned to real office romance was what happened to Mindy and BJ Novak in 2005. They met a year before when they were both hired initially as writers by producer-writer and director Greg Daniels, to help adapt a hit BBC TV Series "The Office" to fit the American audience.
Both of them weren't only credited as writers and producers of the series, but they also acted in it, playing regular characters Kelly Kapoor and Ryan Howard, who were in a dysfunctional on-again-off-again relationship.
Benjamin Joseph Novak's résumé could easily be that of Mindy's except for minor differences, and so it wasn't a surprise that they found themselves falling for each other. Aside from the fact that they were born in the same year and are from the same State, they both graduated with a bachelor's degree from prestigious educational institutions in 2001 – BJ majored in English and Spanish Literature at Harvard University, and Mindy in Playwriting at Dartmouth University. His comedic flair was also recognized early on, and he was included in the Variety's 2013 yearly list of top "Ten Comedians to Watch." Another thing that the couple shared was that in the early years of their careers, they both did stand-up comedy, and performed in several cities before landing a job in Hollywood.
The only slight difference was that he achieved earlier success on TV, such as being part of MTV's "Punk'd" with Ashton Kutcher.
When they officially dated in 2005, it was just like the on-again and off-again thing their characters had in their TV series. However, BJ said that they were so attuned to each other that even when they had already called it quits, they were always together. People around them were quite confused about their status; they liked each other so much that they gravitated toward one another even during the times that they supposedly hated each other. It was like that for two years, as Mindy said it was like having your best friend as your boyfriend, so the relationship was kind of solid, but in the end they both realized that they were better off as best friends, and gave-up any pretence of working on their relationship as lovers. While their TV characters, Kelly and Ryan somehow ended up together, by reconciling in the final episode, it wasn't the case for their real personas.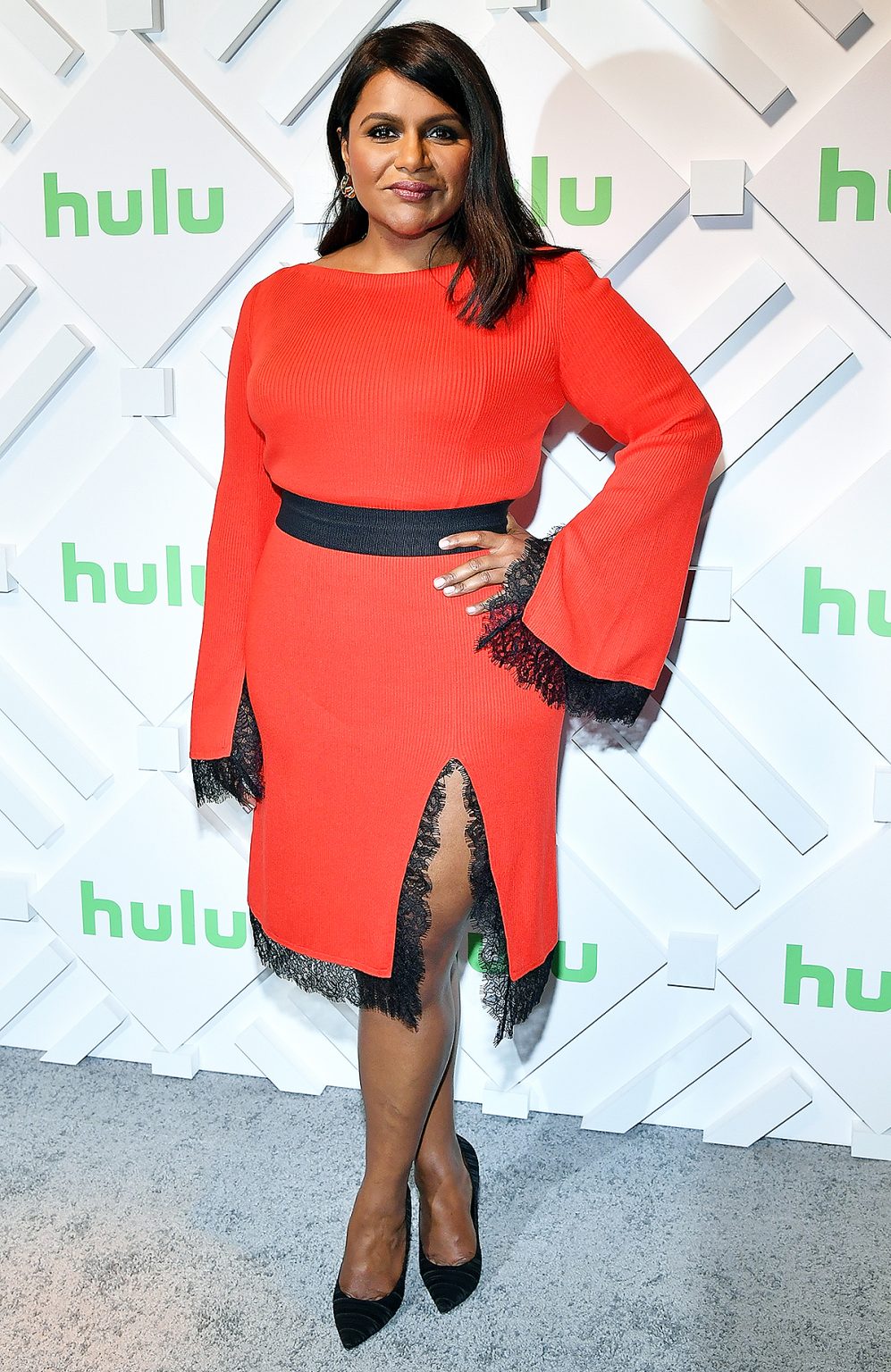 After finally calling it quits in 2007, they moved to pursue other interests, but remained very good friends.
Benjamin Nugent (2007 – 2012)
Well it didn't take that long for Mindy to go out and mingle. She dated Benjamin Nugent, an American author who graduated with a bachelor's degree in English from Reed College and an Arts Fellow at the University of Iowa. He authored five books, starting with the biography "Elliot Smith and the Big Nothing" in 2004, and then a cultural history about nerds, "American Nerd: The Story of My People" in 2007. Later on, he wrote non-fiction books including "Good Kids," "God," and "Fraternity," the last a collection of short stories published in online magazines such as "Tin House," "The Paris Review," and "The Vice." His short stories were also included in "The Best American Short Stories 2014."
Mindy's relationship with Benjamin was quite different from BJ in the sense that this time it was very low-key, and the public practically didn't know anything about it.
People said it lasted for five years or so, probably because Benjamin wasn't from the entertainment world, and it was presumed that she granted his wish to make it private. It was also rare that they were photographed together – there were only a few photos of them that circulated online. The decision to not share it publicly was said to be one of the right things Mindy did, even if she probably had a hard time doing it since she was known to overshare in the past. However, in 2012 she became single again, and no one knew the reason why the relationship didn't work out.
Kelly-Ryan shippers were happy about it as they believed that they had another shot for their favorite characters to really end up in real life. Sources around them said that with the kind of friendship Mindy shares with BJ, it would be hard for other men to work around it. The same thing happened with BJ, and so he also remained officially single.
BJ Novak (2014 – ????)
In 2013, Mindy hired BJ to be one of the consulting producers of her TV series, "The Mindy Project," and to the delight of their fans, they even appeared in one episode that year, highly inspired by their real relationship, as BJ admitted in an interview with Entertainment Tonight. It fueled speculation that they had reconciled, as his character dated Mindy's character but left her because he realized that he was still in love with his best friend. Some fans called it a direct analogy of their relationship, but he said that they might be quite inseparable as best friends, but they weren't dating. Their unique relationship also took a toll on their relationships with other people they were dating, who become skeptical of their so-called friendship that it was sometimes difficult to convince people that what he and Mindy felt for each other was platonic.
.@bjnovak has tried to explain this to me nine times and finally I just nodded "yes I understand." (via @2000sfashionista on IG) pic.twitter.com/uilUBI5oqB

— Mindy Kaling (@mindykaling) January 29, 2021
So, from 2014 onwards, people weren't buying their 'only best friends' mantra. They fondly called each other 'soupsnakes', actually because Steve Carell's character in their TV series "The Office" mispronounced the word, 'soulmates' when he referred to them. When Mindy wrote her second book, "Why Not Me" in 2015, she dedicated one whole chapter to BJ. At the BookCon that year, BJ was there to support her by talking about her book and her life. Fans were even more confused as to their status, when she claimed that the TV show referring to "The Office," was the love of her life, BJ was quick to say 'thanks a lot'. She then corrected her previous statement, saying that it was the second love of her life.
Mindy now described their relationship as "weird as hell", and even tried to explain that BJ was not her boyfriend, but her best friend. Indeed, it sounded really weird, and people outside looking in couldn't relate or understand.
She also shared that if she was to put a Facebook status that time, she would label it as 'romantically charged camaraderie with loud arguments.'
Mindy Had Two Babies and Guess Who the Father Was?
The dating rumors continued as they also attended Hollywood events together, such as the Vanity Fair Oscars Party in 2017. When BJ was asked by Andy Cohen on his TV show "Watch What Happens Live," about the questionable friendship, he jokingly said that it was boring but also said that it's a kind of friendship that amused and supported each other. To celebrate National Best Friend's Day in June 2017, Mindy posted on her Instagram a photo of herself dressed as Sally Albright and BJ as Harry Burns, inspired by the movie "When Harry Met Sally", about two best friends who fall in love and end up together.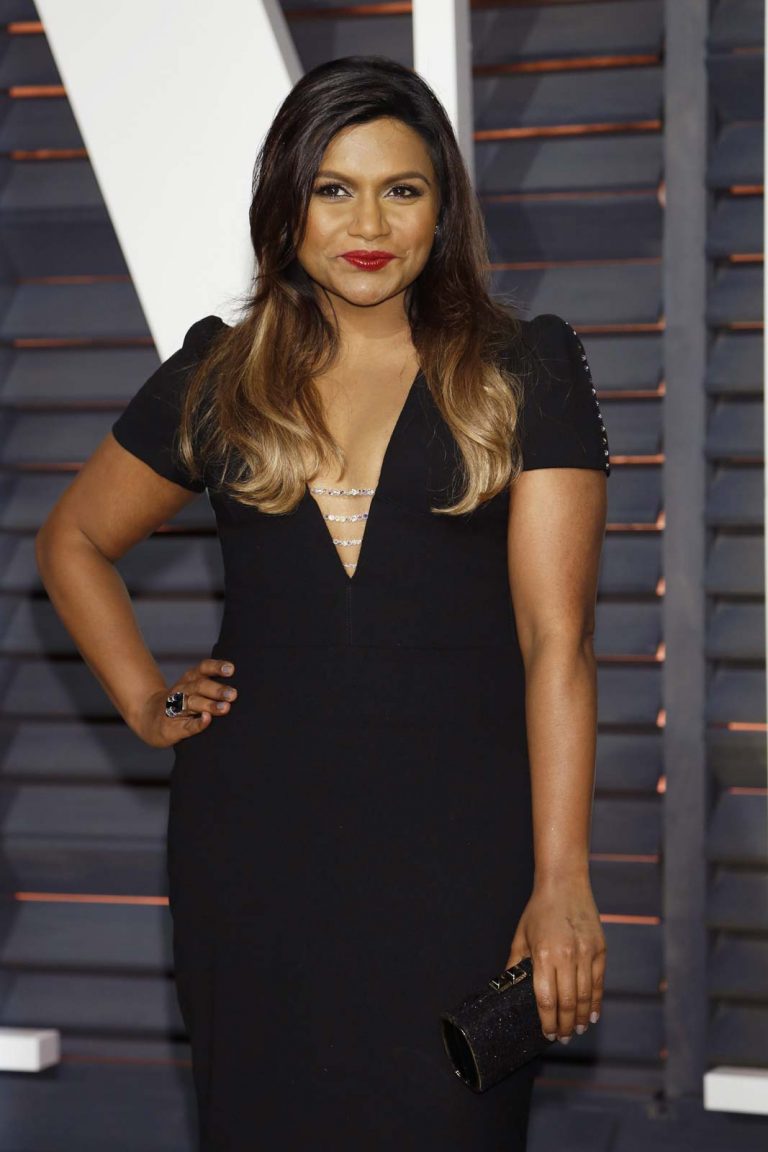 In December 2017, it was reported that she gave birth to a girl, and named her Katherine after her mom who died from pancreatic cancer in 2012. Mindy revealed that she shot the entire last and final season of the TV series "The Mindy Project" heavily pregnant with her first child. Her crew kept it a secret from everyone, and worked around the angles and lighting. Although she was very excited to be a first-time mom, she was quiet when it came to the baby's paternity.
Everyone assumed that the father was BJ Novak, and that they just wanted to keep it private. He was her date at every Hollywood function, and Mindy said that she couldn't blame the fans because if she was an outsider looking in, she would probably make the same conclusion. She said that BJ's the godfather, and would come over to her house just to play with her daughter. He's more like family now instead of just a best friend she knew back when she was 24.
When I get this dressed up for a meeting and you don't mention it, you're dead to me. pic.twitter.com/HCU4SUQgjV

— Mindy Kaling (@mindykaling) June 8, 2021
As she became busier and even more successful in 2018, BJ was always there for her. While they kept denying the relationship, neither of them were linked to anyone else, so the dating rumors never died down.
Mindy became pregnant for the second time, this time she was in the middle of filming the movie "Ocean's 8," telling a lot of lies just to keep it a secret from the public. There was one time when the cast went out and had drinks, but she would decline to order. At that time, she was two months pregnant which she told Sandra Bullock that it was due to superstition, but Sandra didn't buy it, so she told them that she was taking antibiotics. Sandra and Sara Paulson wondered what kind of antibiotics she was taking, and so she said that it was actually antipsychotics so they wouldn't bother her anymore.
In 2020, she shocked fans and colleagues that she gave birth during the quarantine amidst the pandemic caused by the Covid-19 virus. This time, she revealed that her second pregnancy journey wasn't done conventionally, but didn't elaborated on it. She had a boy named Spencer, and BJ Novak was again named godfather of the baby. She still wouldn't share who the father was, and fans generally had accepted that BJ wasn't the father of her children but he loved the kids as his own, especially her firstborn. Mindy even told BJ that if something happened to her, he would have to take care of them since she didn't have a husband, and he told her not to tempt him. He even jokingly asked that if it's possible to sue God for parental rights. With regards to the paternity of the children, Mindy said that until she has spoken about it with her daughter, she would keep it a secret.
So, which parts of the story do you believe…? Stand by for further revelations… should Mindy choose to deliver (definite pun!).