Who has Noah Centineo dated? Girlfriends List, Dating History
Born Noah Gregory Centineo in Miami, Florida USA, on 9 May 1996 under the zodiac sign of Taurus, the handsome young guy came to prominence for being a successful actor, probably best recognized for starring in such roles as Jesus Adams Foster in "The Fosters", Peter Kavinsky in "To All the Boys I've Loved Before", and Brooks Rattigan in "The Perfect Date".
Ever since he made his debut in the world of acting, Noah Centineo's personal life has been under the spotlight. His good-looking appearance brought him immense popularity among the younger female audience, and as his popularity grew, so did the number of stolen female hearts!
Since there's always been a lot of curiosity about his relationships, we've compiled a complete list of the beautiful women he's been romantically linked to over the years. We assure you that it will be very interesting to hear details about his past love life, so just keep listening 'til the end!
https://www.instagram.com/p/CHMMiC5MwQj/
Even though he may have been romantically involved with several girls before his rise to stardom, Noah Centineo's first known-to-the-public girlfriend was Kelli Berglund. She is an American actress, best recognized for starring as Bree Davenport in the Disney series "Lab Rats". Little is known about their romance since it was before they reached worldwide fame.
The two reportedly fell in love back in 2013, at the time they were filming the Disney Channel Original Movie "How to Build a Better Boy". She uploaded their cute selfie to her official Instagram account in August of the same year, and they were certainly one of the most adorable Disney couples. However, it was generally low-key, and there's no public information as to how long their relationship lasted. We hope that they remained on good terms after the break-up.
Noah Centineo's next known affair came in 2015, when he put a spell on Instagram model Lauren Kolodin.
Even though they have never publicly confirmed their relationship, their adorable interaction on Twitter convinced everyone that they were actually a couple. In August, Noah posted their photo and wrote that he missed her, to which Lauren replied, "10 days baby — 14,400 minutes until I get to kiss you." He then wrote to her, "The countdown begins." Aww, our hearts have just melted! Unfortunately, the couple parted their ways after just a few months, apparently because separation put too great a strain on their relationship.
Noah Centineo and Angeline Appel became romantically involved in a relationship in 2016. It's unknown how they met, but according to her official IMDB profile, Angeline made a guest-starring appearance on "The Fosters" during the same year, in which Noah was starring in a main role, so they probably met on the set.
According to J-14 magazine, the couple confirmed their romance by posting a steamy photo of themselves locking their lips on Instagram in late 2016. It was obvious that they weren't afraid to show off their love by posting a number of cute photos on their social media accounts. They dated for about two years before separating in 2018, and following their split, both have deleted most of their photos from their social media accounts.
In October 2017, the handsome actor featured in the music video for Camila Cabello's single "Havana". Since he appeared in the role of her love interest, many started to speculate that the two had become a couple. In his August 2018 interview with Vulture magazine, Noah Centineo described the attractive singer as "the kindest, smallest, most loving creature ever. She had so much energy." He also told Buzzfeed magazine that the two "had an amazing time. We danced and we laughed and we talked and got to know each other. It was a lovely experience." Unfortunately, the two never dated! It was just a business collaboration.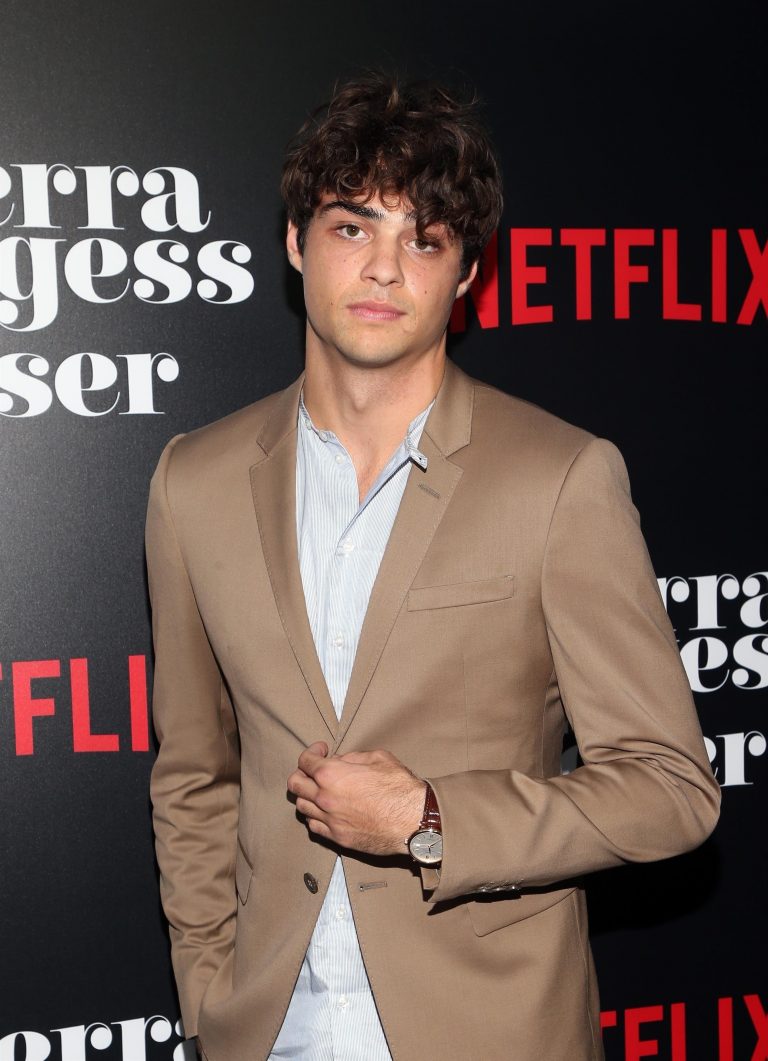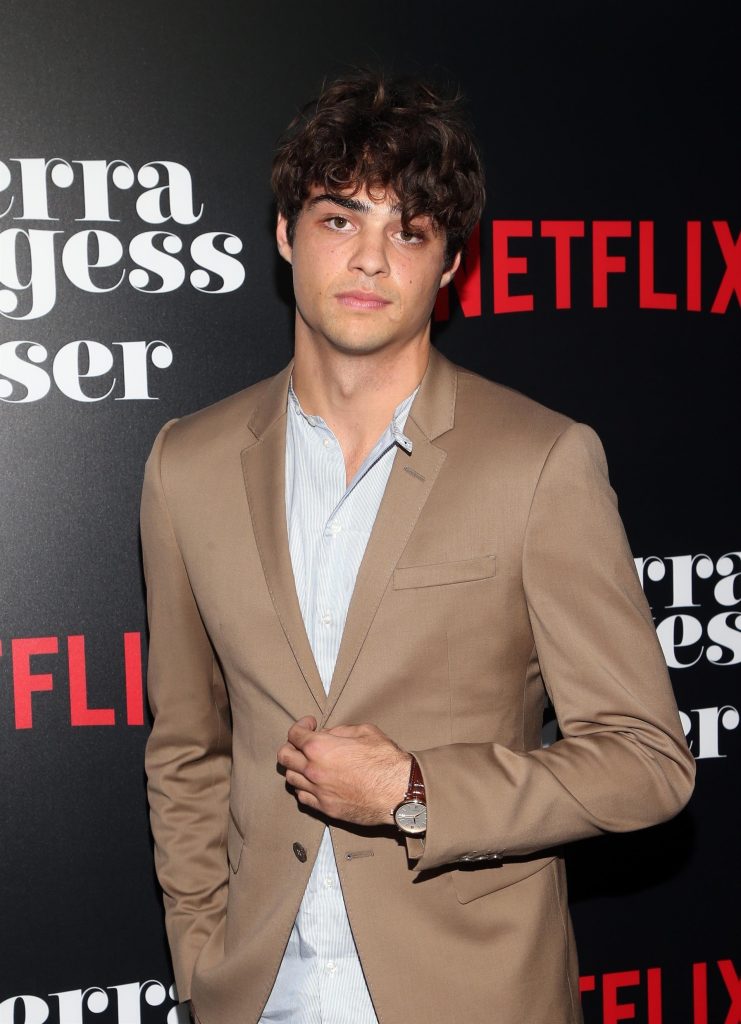 Noah and Lana Condor met on the set of "To All The Boys I Loved Before" in 2018. Their on-screen chemistry sparked rumors that they made it a reality too. Although we are sure that they would make an adorable couple in reality, Noah and Lana were romantically linked just on screen, since she was off the market, being in a relationship with actor Anthony de la Torre. Still, in her August 2018 interview for MTV News, Lana admitted that she had a crush on Noah, saying "To this day, I think he's the greatest guy ever. It was not hard being his co-star at all. I have a huge crush on him! I like to think he has a crush on me — but you know, whatever. But he's an amazing guy, and he's so talented."
During her appearance on "The Tonight Show Starring Jimmy Fallon" in January 2019, Lana again opened up about them, that they felt the energy between the two of them, but they decided to keep it professional, saying "And I felt something. And … I looked at him and went, 'Noah, it's not going to happen between us.' Yeah, because I felt, for the show to do well, we had to be best-friend professionals. And so I was like, 'it's just not going to happen.'" She continued, "And he was like, 'Yeah, it's not going to happen.' And I was like, 'Great!' So we kind of made a contract and set boundaries."
The beautiful actress also told Cosmopolitan magazine that they "definitely encouraged the dating speculation" because they "believe in the story and the characters and we genuinely love each other. You can truly love someone in a very platonic way."
In his September 2018 interview with People magazine, Noah also shut down those rumors, explaining "we're just friends. Lovely, lovely friends. She's my favorite." He also added, "From what she's told me and from what I've seen, she's so happy with her man, and I'm so happy for her with her man."
Moreover, he was once asked if he would date her in the future, but he replied, "Not with Lana. She's boo'd up," according to Entertainment Tonight magazine. So, Noah and Lana remained very close friends, and collaborated on two sequels of the film, entitled "To All the Boys: P.S. I Still Love You" and "To All the Boys: Always and Forever, Lara Jean".
In January 2019, Noah Centineo and Lily Collins became pretty close to each other, after co-starring in the music video for Arty's song "Save Me Tonight", which was Noah's directorial debut.
https://www.facebook.com/charlixxx/photos/a.356748974709622/808423716208810/
She shared a photo of them on set, and wrote in the caption, "Looking back while looking forward to 1/25…" They also posed with a baby, and Noah uploaded the photo to his official Instagram account and captioned it, "Take a picture with our baby".
According to Insider magazine, the rumors that they were more than friends started flying around in the following month, after the two exchanged some flirty comments on social media, which couldn't have gone unnoticed. The handsome heartthrob posted a photo of himself posing in underwear for a Calvin Klein campaign, while Lily left him a flirty comment, writing "I never look that good when I lounge." He replied to her, "Oh, please" with a fire emoji.
A few days later, the duo was spotted together at Vanity Fair's Oscars after-party. People magazine reported that they even left the event together, however, sources close to them insisted that they were nothing more than friends, and neither of them have confirmed or denied those rumors. We will probably never know if anything happened between them!
Noah Centineo's probably most publicized relationship to date was his romance with renowned model Alexis Ren, known for competing in the show "Dancing with the Stars". They became romantically involved in April 2019, when rumors started swirling around since they were spotted together in Vancouver, Canada, where Noah was filming the "To All the Boys I've Loved Before" sequel. According to J-14 magazine, one of their fans noticed them on the street and took a photo with Noah, and then with Alexis, posted to social media. It was clear that the two of them were in the same place at the same time.
A month later, Noah and Alexis were spotted together at an airport in Palm Beach, Florida. An eyewitness revealed more details to US Weekly magazine, saying "He picked her up as she was on my flight. He was waiting for her at baggage claim," but adding, "He kissed her on the head, and they were holding hands and hugging."
Later that year, they were noticed leaving a West Hollywood restaurant; an onlooker told the magazine, "He wrapped his arm around Ren and kissed the side of her forehead and kept her in a tight side-hug as they walked to the valet. It looked pretty lovey to me."
In October 2019, Noah and Alexis made their red carpet debut appearance as a couple at the UNICEF Masquerade Ball, in Los Angeles, California. In his November interview for E! News, "The Fosters" star opened up about their relationship, and said that they "love each other. The rest kind of just fades into the background." During the same month, he told Entertainment Tonight magazine that Alexis "is the angel in my life." How cute is that?!
The "Dancing with the Stars" alum couldn't stay indifferent to his declarations of love, telling E! News while attending the 2019 Revolve Awards in the same month, "He's amazing. His heart is really that genuine. He has a heart of gold, and he's that much of a dork in real life, too." She also revealed that their relationship became more serious since he met her family. She said, "It was great. My little brother was like, 'Who is this person?' and I was like, 'Please, like him for me. I really like him.'"
https://www.instagram.com/p/CGTCpkWslFC/
In her November 2019 interview with Entertainment Tonight magazine, Alexis continued to talk about her love for him, saying "I love that man. I love that man with all my heart, so I'm just really grateful to be his partner," but adding, "He's so passionate about everything that he does. He puts 100 percent of himself into everything, and his heart is gold."
The couple finally made their love Instagram-official in January 2020, by posting a photo of themselves and writing in the caption "Love you baby," to which she replied, "I LOVE YOU and I see you soon" with a heart emoji.
No one expected things to change between so soon afterwards, but the last time they were seen together was at a dinner date in New York City in March 2020. A month later, US Weekly magazine reported that the couple had called it quits after dating for more than a year. A source confirmed the news, saying "They broke up a few weeks ago." They subsequently deleted most of their photos and unfollowed each other from social media, suggesting that they probably didn't remain on good terms.
Finally this cutie shows his face #noahcentineo pic.twitter.com/baJJdwC8Mb

— NoahCentAnselShawn (Scarlett) (@NoahCentMe) November 17, 2020
In October 2020, Alexis opened up about their split in her interview with Entertainment Tonight magazine, saying "I wanted a better relationship with myself after that." She continued, "That was definitely the conversation I had. I was like, 'How can I now treat myself better? I think a lot of people when a breakup happens, we think it's our fault. We think we could have done things better. We could have done this. And for me it was like, 'OK, the universe wants me to focus on myself,' and I can totally do that." Alexis also revealed that their break-up inspired her to write poetry.
In June 2020, Noah Centineo set off the rumor that he'd hooked up with model and social media star Anastasia 'Stassie' Karanikolaou, also known as the best friend of Kylie Jenner. At the time, the two of them exchanged flirty comments on their social media accounts. According to US Weekly magazine, the handsome actor left the comment on a photo of Stassie wearing an oversized red and black jacket, "Give me my d**n jacket back woman, PLEASE." She then replied, "What are you talking about it's my jacket," to which he replied with crying emojis.
Thereafter, little was heard about Noah and Stassie until they were allegedly spotted together at Encore Beach Club in Las Vegas in October 2020. Shortly afterwards, one of their fans spread the rumor through a set of Instagram stories that the couple had run away to marry in Las Vegas. According to Seventeen magazine, another fan wrote that Noah reportedly popped the question, confirmed by a source writing in an Instagram story that Stassie thought it was a joke, but when she found out that it was a real marriage, she was "freaking out" and was trying to "get it annulled". Then fans discovered on her official Instagram account that she really spent the weekend in Las Vegas. Moreover, they saw a set of her photos taken there, and spotted a ring on her finger. However, neither of them have confirmed or denied those rumors yet.
We guess we will have to wait to see what really happened between them! Given the antics of so many involved in the world of entertainment, would any explanation surprise?