Who has Norman Reedus dated? Girlfriend List, Dating History
• Norman Reedus was born in 1969 in Hollywood, Florida.
• He is an actor and television host, best known for his role in The Walking Dead.
• He was in a relationship with Helena Christensen in 1998, with whom he has a son Mingus.
• He was later linked to Rose McGowan and Emily Kinney, with whom he worked on The Walking Dead.
• He is currently in a relationship with Diane Kruger, with whom he has a daughter.
The handsome actor Norman Mark Reedus was born in Hollywood, Florida USA on 9 January 1969 under the zodiac sign of Capricorn. He is an actor and television host, probably best recognized for starring in the role of Daryl Dixon in the hit horror drama series "The Walking Dead", and for hosting his own travel show "Ride with Norman Reedus".
Regarding his personal life, it seems that he has been a topic of conversation ever since he made his first public appearance in the entertainment industry. His supposed private life has been under the microscope for years, since his charming personality and good-looking appearance has helped him to win many women's hearts. He has caught the eye of quite a few famous ladies over the years, so we've compiled what we think is a complete list of his past and present relationships. Just keep listening to find out more interesting details!
Before he achieved enormous success as Daryl Dixon, the now famous actor fell in love with Danish supermodel Helena Christensen. They were introduced by their mutual friend, photographer Yelena Yemchuk, at a birthday party. In his 2014 interview with The New York Post magazine, Norman joked about the way they met, saying, "I guess Helena saw a picture of me and said, 'Who's that?' and Yelena goes, 'Oh, that's f - - king Norman,' and took Helena to meet me at a friend's birthday party."
The two entered into a relationship in April 1998 – it was eveno reported that the couple tied the knot, however, the Danish supermodel would later deny it. She once explained that their marriage wasn't legitimate and that she has never been married. After dating for a year, they became parents, when their son was born on 13 October 1999, who they named Mingus Luchien Reedus, after the legendary Jazz musician, Charles Mingus.
Unfortunately, Norman and Helena ended their relationship in September 2003 – the reasons for their break-up remain a mystery, but no matter, they remain on good terms. In the same interview, he described his Helena as "a really cool girl", and added, "She's really smart and we laugh at the same crap." The former lovers are still very supportive of each other, and the duo continued co-parenting their son – Norman shared their experience, saying "When Mingus was smaller, it was a little harder, going from two places," but adding that "he always has the best of both worlds." In 2019, they celebrated their son's 20th birthday together – Norman posted his photo on Instagram and captioned, "Happy birthday to the coolest of all time" with the heart emoji, to which Helena responded, writing "Our baby boy is a young man and I love him more than anything," according to People magazine.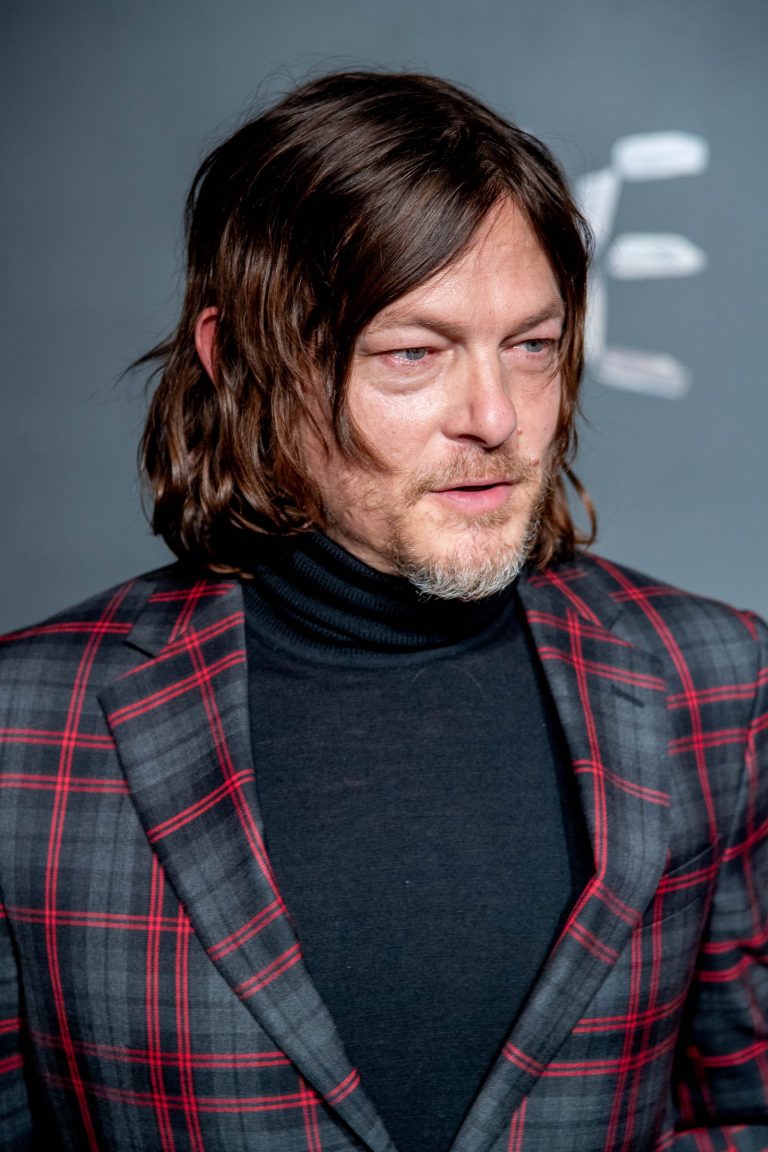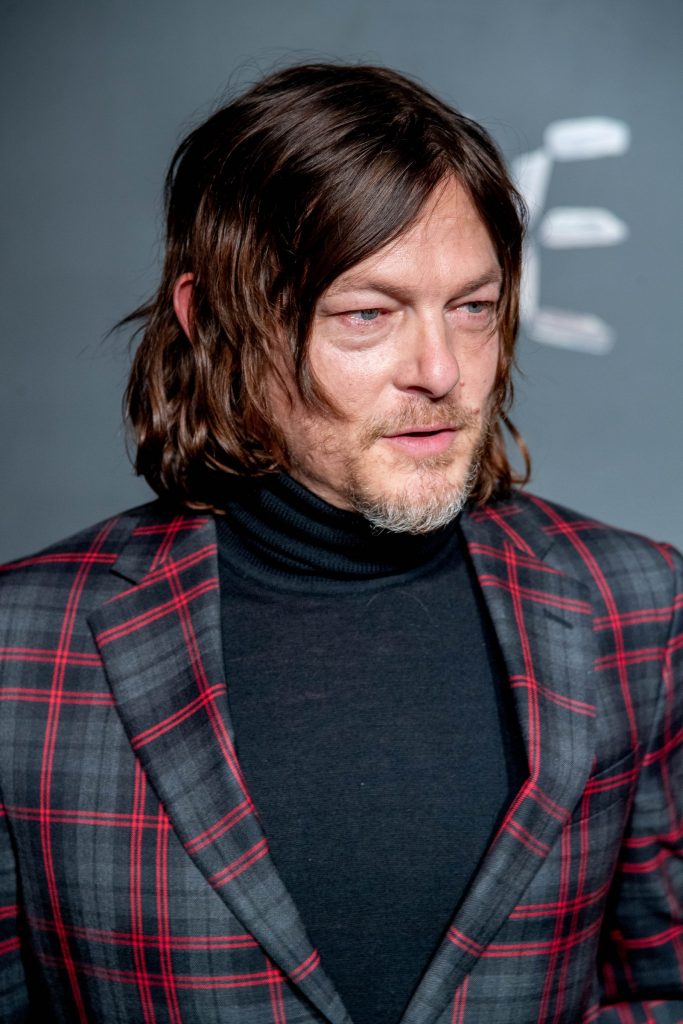 Following his split from Helena Christensen, Norman Reedus set off rumors that he'd become romantically involved in a relationship with famous actress Rose McGowan in 2003, after guest-starring in several episodes of "Charmed" as the love interest of her character. However, neither of them confirmed or denied it.
In late 2000s, the famous actor totally charmed attractive Sports Illustrated model Jarah-Evelyn Makalapua Mariano. They were spotted for the first time together at the premiere of "The Burning Plain" in New York City in September 2009, which sparked rumors that they'd become an item. Little is known publicly about their romance, since they managed to keep it low-profile. They reportedly dated for a year until late 2010,  after which they apparently stayed friends.
Norman went on to date a woman named Glenn Lovrich; they allegedly started their romance in January 2011.
Later that year, they made their red carpet debut appearance at the Hollywood Domino Gala & Tournament in Panama, and the premiere of Robert Redford's film "The Conspirator", among many other events. Nothing more is known about their relationship, except that the duo reportedly parted ways in November of the following year.
Laurie Holden and Norman Reedus met on the set of "The Walking Dead". It is known that they became pretty close friends as they started hanging out frequently, on and off set. After the video of them locking lips at the 2013 PaleyFest surfaced and went viral, the rumors that the two might be dating immediately started flying around!
According to Comicbook.com, Norman shut down those rumors as he retweeted the "Are Norman Reedus and Laurie Holden dating?" article and wrote that he kissed all of his "The Walking Dead" co-stars.
Laura also denied it in her radio interview with Ryan Seacrest, and explained that her friend "kinds of fuels that fire, because he loves to come up and kiss me on red carpets." She continued, "And then of course, I get the backlash of that, because all of his teenage fans, who love him, come after me, and they're like 'Back off, that's my man." The actress also added, "We love each other. We're like the best of friends, but I think he likes to stir the pot a bit."
In October 2013, handsome actor Norman was spotted for the first time with beautiful model Cecilia Singley. According to Radar Online magazine, he then insisted that he was single, but shortly afterwards things changed, and they started dating. A month later, they went public when they appeared hand-in-hand at the Z100's Jingle Ball concert in New York City. Their photos went viral, and the attractive model described them as "cute". She didn't want to reveal more details about their love story, perhaps because their romance turned out to be short-lived, because that was also their last joint appearance in public.
Norman apparently took a break from dating, as it wasn't until June 2015 that US Weekly magazine reported that he'd entered a relationship with his "The Walking Dead" co-star Emily Kinney. They became close friends while they were filming the series, which caused a lot of speculation, and their romance was even confirmed by a source, who told the magazine, "They had a connection early on in the show, but the romance developed recently. They're still pretty guarded about it."
However, Norman's representative denied the rumors, and told the magazine that they weren't a couple, while Norman slammed the rumors by posting a snap of himself with Arnold Schwarzenegger on his official Twitter account, and wrote, "new couple alert".
Next, the "Ride With Norman Reedus" star met gorgeous German-American supermodel and actress Diane Kruger later in 2015, while they were filming Fabienne Berthaud's romantic drama "Green Lantern", in which they co-starred in the leading roles, and appeared in a few intimate scenes. In her April 2016 interview with People magazine, Diane revealed that she didn't know him before, and opened up about their collaboration. "We share a lot of intimate scenes. I was really nervous about meeting him and not being able to have a drink with him, or talk with him," she said. Moreover, she revealed that she was "pleasantly surprised" when she met the talented actor, and described him as "relaxed. He's really easygoing, very gentle." In turn, Norman said, "She's a dream."
Thereafter, the co-stars became very close friends, but since she was at the time in a relationship with the "Dawson's Creek" star Joshua Jackson, fans doubted that there was anything more than a friendship between them, until the first rumors that they were an item surfaced in December of that year, when they were reportedly spotted making out at a bar in New York City. An insider told Daily Mail magazine that Norman and Diane "were laughing and having fun" and "were all over each other." However, at that time neither of them confirmed that anything more happened.
Then, following her split from Joshua in July 2016, Diane did become romantically involved with Norman, but they somehow kept their romance away from the spotlight. The couple eventually went public when they were photographed hand-in-hand during a stroll in New York City in March 2017, and made their red-carpet debut appearance as a couple at the Golden Globes Award event in January 2018.
News about Diane's pregnancy hit the headlines in May of the same year, People magazine reporting that she appeared at the Cannes Film Festival wearing a variety of loose-fitting outfits during the event to hide her baby bump. The news certainly wasn't false, since the happy couple welcomed a baby girl in November 2018, after which Diane opened up about her new family in an interview with E! News magazine, saying "It's a great moment of joy. We have a lot to be thankful for. It's been a wonderful year." The proud dad shared a cute snap of their daughter's hands on Christmas Day, with the caption "A lot to be thankful for this year."
Thereafter, they made the decision to keep their private life and daughter away from the eyes of the public.
In her 2019 interview with BuzzFeed News' "AM2DM", Diane explained why, saying "It just feels like such an invasion of privacy, and I don't want her to grow up like this. I want her to be able to go to the park and be anonymous and choose her own life." In addition, they keep the name of their daughter a secret for safety reasons, as she explained to People magazine later in 2019, saying "We had a couple of incidences before her arrival that were not so fun to deal with, and so my main concern's her safety." She also opened up about their parenthood, revealing that Norman is "very great with her," adding, "He just looks at her with unconditional love. I wish he would look at me like that," but described motherhood as "awesome".
From time to time, the proud parents share photos of their daughter across social media, always so cute, but her face is always hidden. It is clear that Norman and Diane enjoy spending time with their little girl, and as far as fans are concerned, they feel the same about each other!