Who has Peyton List dated? Boyfriends List, Dating History
• Peyton List is an actress born on April 6th 1998 in Florida with a twin brother, Spencer, and older sister, Phoenix.
• She began modeling and acting at a young age, appearing in the long-running soap opera "As the World Turns" in 2002 and the film "27 Dresses" in 2008.
• She dated Cameron Boyce for two years from 2012-2015 and was later in a relationship with Cameron Monaghan from 2017-2019.
• She is currently single and focused on her acting, singing, and modeling career.
• She is an active philanthropist and supports the Cameron Boyce Foundation, which helps young artistic people diagnosed with epilepsy.
Peyton List is often confused with another actress who is her complete name fellow, but several years older than her. However, Peyton has always been outstanding and unique with her acting talent, stamina and readiness to work in any conditions, and in differing roles. Despite her young age of 22, her dating history has some curious facts, so let's get to it.
Peyton Roi List was born on 6 April 1998, in Florida USA. She has a twin brother, Spencer, who is also an actor, most famous for playing Carter Hunter in "The Fosters" and its sequel "Good Trouble", and also for appearing as Eric alongside his twin-sister in the episode "Luke's Back" of the series "Bunk'd".
Peyton's older sister, Phoenix List, is also an actress, who could be seen as Danny in "Rabbit Hole", starring Nicole Kidman, and played supporting roles in the "Vegas" TV series and "American Viral" project, which only had four episodes before being cancelled.
Peyton's family supported her desire to become a model and actress. Her first appearance on the cover of a tween magazine happened in 2009, when she graced the pages of "The American Girl" special issue entitled "Back To School".
At that time she was studying at the New Voices School for Academic and Creative Arts, located in New York, where her family moved to help Peyton and Spencer develop their modeling and acting careers. In 2011 she worked as a model for Justice Magazine, also appearing in printed and TV commercials for various products and services.
Peyton List acting career
Balancing between her classes and modeling career, Peyton has also successfully worked as an actress since she was just four years old. In 2002 she appeared in the long-going soap opera "As the World Turns", but her appearance was uncredited.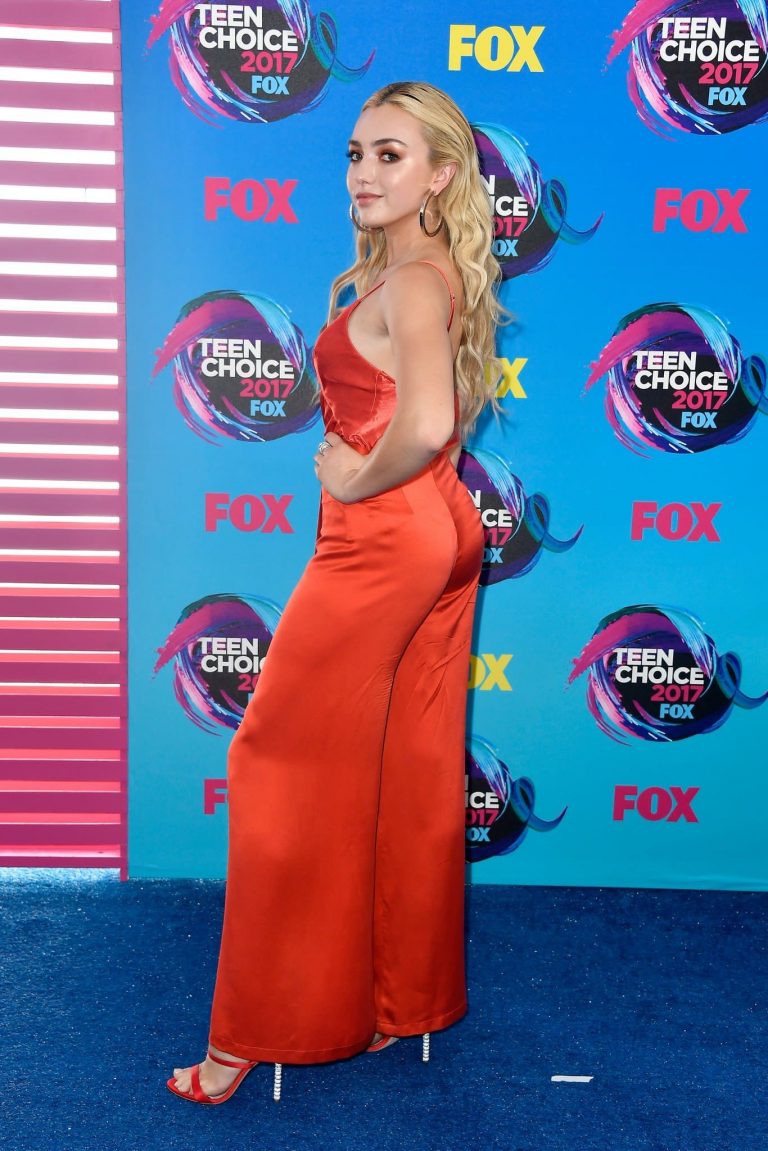 She could then be seen portraying Bess in "All My Children", and then in a short scene of "Spider-Man 2". However, her major movie debut happened in 2008, when she landed the role of a younger version of Jane Nichols in the film "27 Dresses", also starring James Marsden and Katherine Heigl. The movie was a significant commercial success, and gained Peyton more roles. Later she played alongside Robert Pattinson in "Remember Me" (2010), and then landed the role of Holly Hills in the series of films based on Jeff Kinney's book series "Diary of a Wimpy Kid". In 2011 she landed her first main role, appearing as Emma Ross in the popular series "Jessie".
In fact, Peyton met her future publicly known boyfriend, Cameron Boyce on the set of the series "Jessie", as Boyce also landed a role in the main cast of the show, appearing as Luke Ross, Peyton's character's younger brother. According to the plot of the series, Emma doesn't get along with Luke, only becoming closer with him in the second season. Almost the same plot development happened in the real life relationship of the pair – they met and made friends while working on the series, but felt the chemistry between each other in November 2012.
They spent a lot of time working together, but couldn't get enough of chatting and discussing teenagers' life difficulties, so they went on spending time with each other off the set. They dated for more than two years, until April 2015.
While Cameron was Peyton's first boyfriend her fans are aware of, Boyce earlier dated another actress and singer, Sofia Carson, who is mostly famous for portraying Evie in the series of the films "Descendants", for which she also recorded the main theme song. He was also rumored to have had a fling with another actress, Madison Pettis, who played Allie Brooks in "Life with Boys".
Peyton and Cameron's split didn't impact their working together, as they still starred in the series "Jessie" and in series sequel "Bunk'd", aired on the Disney channel. They remained friends until the last day of Cameron's life, even though other girls won his heart after things were over with Peyton. He dated Brenna D'Amico, another actress, who also starred with Boyce in "Descendants", and then had an encounter with Paulina Char in 2019. Unfortunately, Cameron was found unresponsive on 6 July 2019. The autopsy later revealed that he died in his sleep, having suffered an epileptic seizure. Cameron had been diagnosed with epilepsy and received proper treatment from it, but it didn't help to prevent the seizure.
Peyton still posts Cameron's photos on her Instagram account, writing when he would turn another year on his birthday. She also supports the non-profit foundation named after the actor – the Cameron Boyce Foundation – which helps young artistic people diagnosed with epilepsy.
In May 2017, Peyton List and Cameron Monaghan met on the set of the Canadian movie "Anthem of a Teenage Prophet" – Peyton landed the role of Faith, while Cameron was to portray Luke Hunter. The plot follows the story of a teenager, who foresees the death of one of the most popular guys in school, Stan.
The character of Cameron falls in love with Peyton's character, so the two actually took their love story from screen to real life. 'It was a small town, two and half hours away from Vancouver, so we all really got to know each other and all became so close. And then sort of in the middle of it, Cameron and I started realizing we liked each other and started dating after', Peyton recalled the way they got closer with Cameron during filming. She later admitted that it was easy for them to date as they were both actors and understood that work came first, also sharing that she thought it would be difficult for another person who was out of the industry to get the importance of being 24/7 involved in the movie.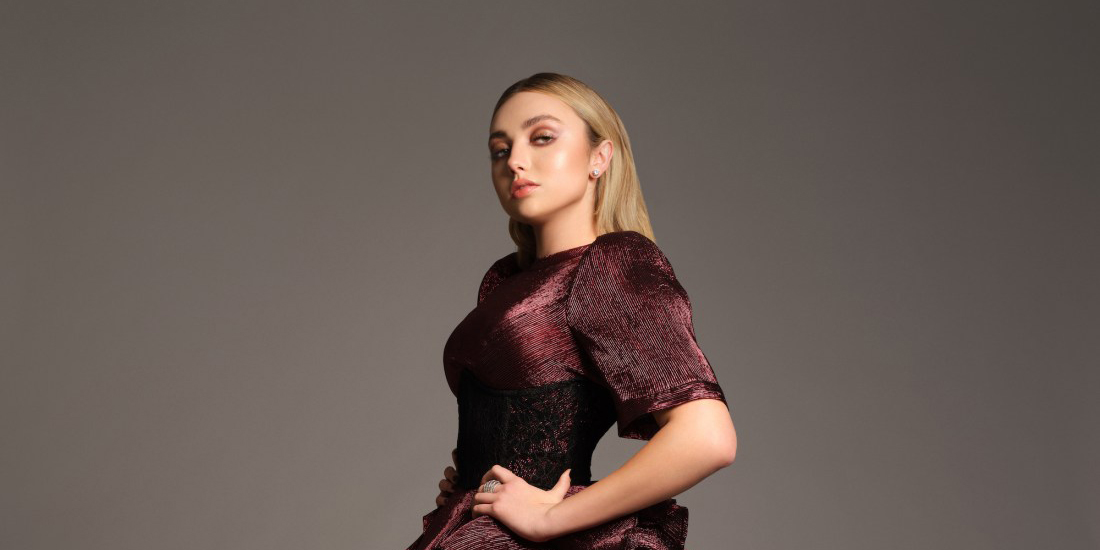 In September 2017 Peyton and Cameron posted their mutual photos on their social media accounts, confirming they were dating; they later visited Disneyland together. At the beginning of January 2019, they appeared together at the premiere of the movie they both starred in as Luke and Faith, but only a week later announced that they'd called it quits. Despite their separation their split was quite amicable, and they remain friends. Both Peyton and Cameron said they had to focus on their careers, and the upcoming projects they worked on separately just left them no chance to see each other as often as they would want.
Only Cameron commented on their split publicly, writing in the caption to a video from the set of "Anthem of a Teenage Prophet": 'The video was taken on the set of Anthem about two days after we had started dating. I was obviously smitten. Thanks for sharing nearly two amazing years together. Love you and wish you the best'. Peyton kept silent, not commenting on their separation, even though Cameron also added that he was looking forward to seeing 'all the incredible things that will be coming [her] way'.
With #CobraKai season three out later this year, we talk to actress @PeytonList about her random dreams, using her 'combat skills' at house parties + her support for mismatched socks.
//
–>https://t.co/Ep3OIt2y9Z
//
📸 @michael_creagh 👗Mickey Freeman#PeytonList #1883magazine pic.twitter.com/DpqOvxRoQr

— [email protected] (@1883Magazine) May 28, 2020
As of late 2020, Peyton is still single with no news of any further romantic associations, focused on multiple projects she is now working on. Thus, she is starring as Tory in the YouTube Premium series entitled "Cobra Kai", the third season of which will be released exclusively on Netflix.
List also has plans for her singing career, as she released the single "Dance 'Til We Die" in January 2019, saying she would love to proceed with more recordings. Balancing her acting, singing and modeling, as well as significant philanthropy activities leaves little place for a new boyfriend, or does it only seem so? Fans will no doubt eagerly await Peyton's next foray into the dating game.