Who has Rihanna dated? Rihanna's Dating History Since Youth
Born Robyn Rihanna Fenty in Saint Michael, Barbados, on 20 February 1988, she is acknowledged as one of the wealthiest female musicians, and one of the best-selling music artists of all time, with such number-one hit singles as "Umbrella" featuring Jay-Z, "Rude Boy", and "Only Girl (In the World)". Hereupon, there has always been a lot of curiosity about her personal life, and she has been a topic of conversation over the years. We take a look at her dating history, which is quite long and includes many familiar names. So, let's dig deeper into her personal life – we may discover something interesting!
Rihanna's first big love was Negus Sealy, also known as the Love God; they dated back in 2006 before she achieved enormous popularity. At the time, they were photographed together on a beach, but the couple ended their romance apparently when she had to move to the US to pursue her career.
Nonetheless, they remained very close friends, and five years later, it was reported that the couple renewed their relationship as they were spotted dirty dancing together at a festival in Barbados. However, he shut down those rumors in his exclusive interview for Daily Mail magazine, saying that they were just friends, adding "I'm pretty proud just to be friends with her, and I will always be here for her in Barbados."
Following her break-up with the Love God, Rihanna went on one date with the "Transformers" star Shia LaBeouf in 2007 – according to MTV magazine, he revealed that two years later, saying "It never got beyond one date," but adding, "The spark wasn't there. We weren't passionate about each other in that way, so we remain friends."
During the same year, Rihanna and famous actor Josh Hartnett met each other on the set of MTV's "TRL", and were soon spotted kissing and hugging in a New York nightclub, which immediately set off dating rumors.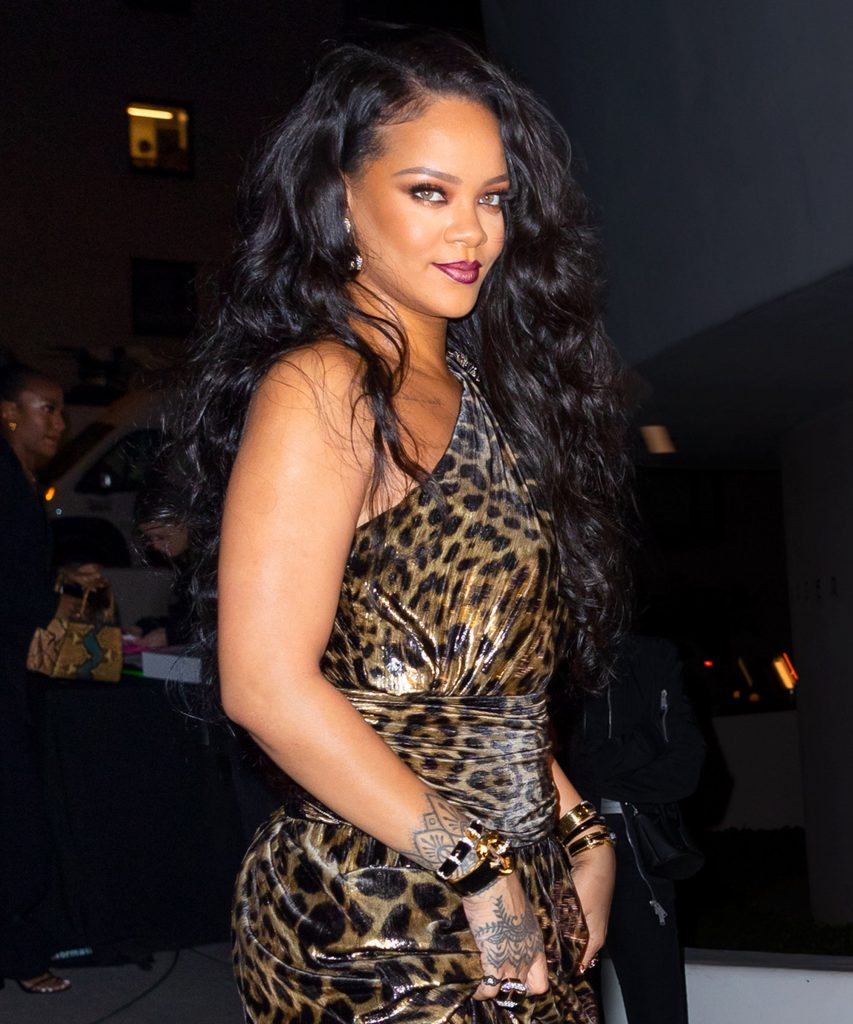 Rihanna denied it all in an interview for Allure magazine, saying "I went to the Pink Elephant club, and he came by. All of a sudden, the next day I'm seeing that we were kissing and hugging up each other. You can't even go out with a friend who's a celebrity and have a good time without people making shit up…well, at least he's good-looking, right?" Nonetheless, things changed very quickly, and the R&B star apparently fell in love and confirmed it in November of the same year at the World Music Awards in Monte Carlo. According to NZ Herald magazine, she said, "I would be lying if I told you we were not more than just friends. I have so fallen for him, he is lovely." However, it didn't last long; moreover, Josh recently said that the two of them never even dated. Make of all that what you will!
Rihanna's probably most publicized relationship to date was her romance with famous singer Chris Brown.
They met each other at the 2005 Vibe Awards, and over the next few years became pretty close, being spotted hanging out many times, although both of them claimed that they were just friends. According to Mirror magazine, Chris eventually confirmed that they developed feelings for each other, saying "Our relationship is growing. We started off as friends and we're getting a little bit closer now." RiRi added, "He's an amazing person, but we are not dating. We're very close friends though. Very, very close." Well – you guessed it – in no time they started dating, but less than a year later, they broke up on the night of the Grammy Awards in February 2009. They were set to perform together at the event, but the couple canceled it the same night because Chris was accused of attacking a woman after an argument in a car. Even though police didn't name the woman, it was reported that she was actually Rihanna.
Chris Brown and Rihanna are back together…on an unreleased song called "Put It Up." Listen: http://goo.gl/B94jsW

Posted by Rap-Up on Monday, April 20, 2015
It was the beginning of the end! The incident took place in their car after he received a message from another woman, which RiRi didn't like at all. They started arguing, and he beat her, as  she would later recall that moment in an interview with Diane Sawyer for "Good Morning America", saying, "He had no soul in his eyes. Just blank. He was clearly blacked-out. There was no person when I looked at him." She continued, "I caught him in a lie, and he wouldn't tell the truth. And I wouldn't drop it," but adding, "The more in love we became, the more dangerous we became for each other, equally dangerous because it was a bit of an obsession."
Chris was charged with felony battery, to which he eventually pleaded guilty, and was sentenced to five years on probation. Five months later, he decided to apology to her via a YouTube video.
Shortly after the incident, it was speculated that the pop star dated actor Wilmer Valderrama; however, neither of them confirmed it. She was also rumored to be in a relationship with NBA star Andrew Bynum, and then reportedly dated another NBA star, Rashard Lewis, since she was spotted leaving his apartment, but a source said that they were just friends. Thereafter, the pop star was romantically linked to famous singer Justin Timberlake, at the time he was dating Jessica Biel, but she denied it, and he never commented.
Rihanna soon sparked rumors that she was dating famous rapper Drake, shortly after her split from Chris Brown. They first met in 2005 on the set of the music video for her single, "Pon De Replay", but didn't set off dating rumors until four years later, when they were seen together at the Lucky Strike bowling alley in Los Angeles; an eyewitness told Page Six magazine that she was "making out with him all night".
At the time, she insisted that they were just friends, however, Drake would admit in his interview with Ellen DeGeneres in 2013 that the two were an item, saying "We had our moment and I'll always support and have love for her." In the following year, they were spotted again holding hands in London, but she told Vanity Fair magazine that they were "not dating". In 2016, the rapper publicly declared during his speech at the MTV Video Music Awards that he was in love with her, saying "She's someone I've been in love with since I was 22 years old, she's one of my best friends in the world." However, she said in her 2018 cover interview for Vogue magazine that it was "probably the most uncomfortable part" of the show, because "I don't like too many compliments; I don't like to be put on blast," but adding, "We don't have a friendship now, but we're not enemies either. It is what it is." Nonetheless, they remain on good terms.
https://www.instagram.com/p/CE4nyEOh3vd/
In 2010, Rihanna met Miami Marlins star Matt Kemp at a Hollywood party, and totally charmed him, so the couple soon went public. According to US Weekly magazine, he once said, "She's just a fun person. I love to be around her." She soon opened up and said, "I'm so happy. I feel really comfortable, and it's so easy. The relationship is just my peace. It keeps me sane." Still, the couple called it quits in December of the same year with a source close to RiRi revealing the reason to the magazine, saying "He just can't keep up with her crazy travel schedule," and added, "He wants something more normal". Another source said, "It was never as serious as it looked. It was always just about having fun." Four months after their split, RiRi opened up in her interview with Vogue magazine – "I just let it go. I don't ever want to have to depend on a relationship. I think it's a really special thing to find love. It's beautiful. Nothing can match it, but I want to make sure I find other things in life that I love — besides love," she said.
Following all the previous, do you get the impression that's she's rather confused about what she really wants from a relationship?
Following this split, RiRi soon hooked up with British boxer-turned-model Dudley O'Shaughnessy in 2011. She met him when they were filming the music video for her single "We Found Love", featuring Calvin Harris, in which he featured as Rihanna's boyfriend. It was so steamy that dating rumors were again set off; according to Irish Central magazine, she recalled that moment, "I met him and I was like let's f***ing kiss and … you know what I mean. We had to pretend how to fake f**k." The handsome boxer confessed that he didn't want it to end. A source said, "Rihanna was making no secret that she fancied the pants off Dudley. They hit it off straight away." Regardless, they never confirmed their romance, but two years later, it was reported that they had rekindled their romance, but he would deny it in an interview for Vogue magazine, saying, "We just got along – we were just mates."
In December 2010, the "Umbrella" singer began dating renowned actor Ryan Phillippe. A source revealed more details to US Weekly magazine, saying "They initially hooked up when things were strained with [Rihanna's ex] Matt Kemp back in early December," but adding, "She thinks he's hot. They totally had sex. And it wasn't even the first time!" Another source said, "Clearly they're keeping it on the downlow!" They reportedly dated for few months before deciding to part ways.
In late 2011, Rihanna met the "Two and a Half Men" star, Ashton Kutcher, at a Hollywood house party. She soon sparked rumors of romance and that she had a fling with him, since she was pictured leaving his home early in the morning in February 2012. It was reported that their romance lasted for eight weeks, and according to Daily Mail magazine, a source said, "They are two single people having a fling, so thought it would be best to meet in secret," and then added, "Rihanna has told friends he's funny and cute. Both of them love a good time, and think they're too busy for anything serious just yet."
Be mine, bih. #XXSavageX pic.twitter.com/jYRjqH1dgZ

— Rihanna (@rihanna) February 12, 2020
Following her eight-week fling with Ashton Kutcher, the pop star soon fell for NBA star J.R. Smith, in May 2012. According to Sports Illustrated magazine, the two of them were spotted together getting cozy at nightclubs in New York City and Miami. However, their fling was short-lived, and the reasons for their split remain a mystery.
Thereafter, RiRi eventually forgive Chris Brown and they surprisingly reconciled in 2012, which she confirmed in early 2013 in an interview with Marie Claire magazine, saying "Even if it's a mistake, it's my mistake." She continued, "It's different now. We don't have those types of arguments anymore. We talk …we value each other. We know exactly what we have now, we don't want to lose that," and "He doesn't have the luxury of fucking up again." However, perhaps unsurprisingly their reconciliation was short-lived. She would later open up about it in her cover interview for Vanity Fair magazine.
She said, "I was very protective of him. I felt that people didn't understand him," and then added, "I don't hate him. I will care about him until the day I die. We're not friends, but it's not like we're enemies. We don't have much of a relationship now." According to US Weekly magazine, Chris revealed more details in his 2017 documentary film, "Welcome To My Life", saying "From there, it just went downhill because there were too many verbal fights, physical fights as well. Mutual sides. It is the first time I get to say anything. We would fight each other. She would hit me, I would hit her and it never was OK." In 2018, it was reported that they are still good friends. A source told US Weekly magazine, "Chris and Rihanna continue to be in frequent contact with each other. They are extremely supportive of each other's projects."
After collaborating on their song "Fashion Killa" in 2013, Rihanna became pretty close friends with A$AP Rocky. They were spotted multiple times together on various occasion, but they always denied the dating rumors.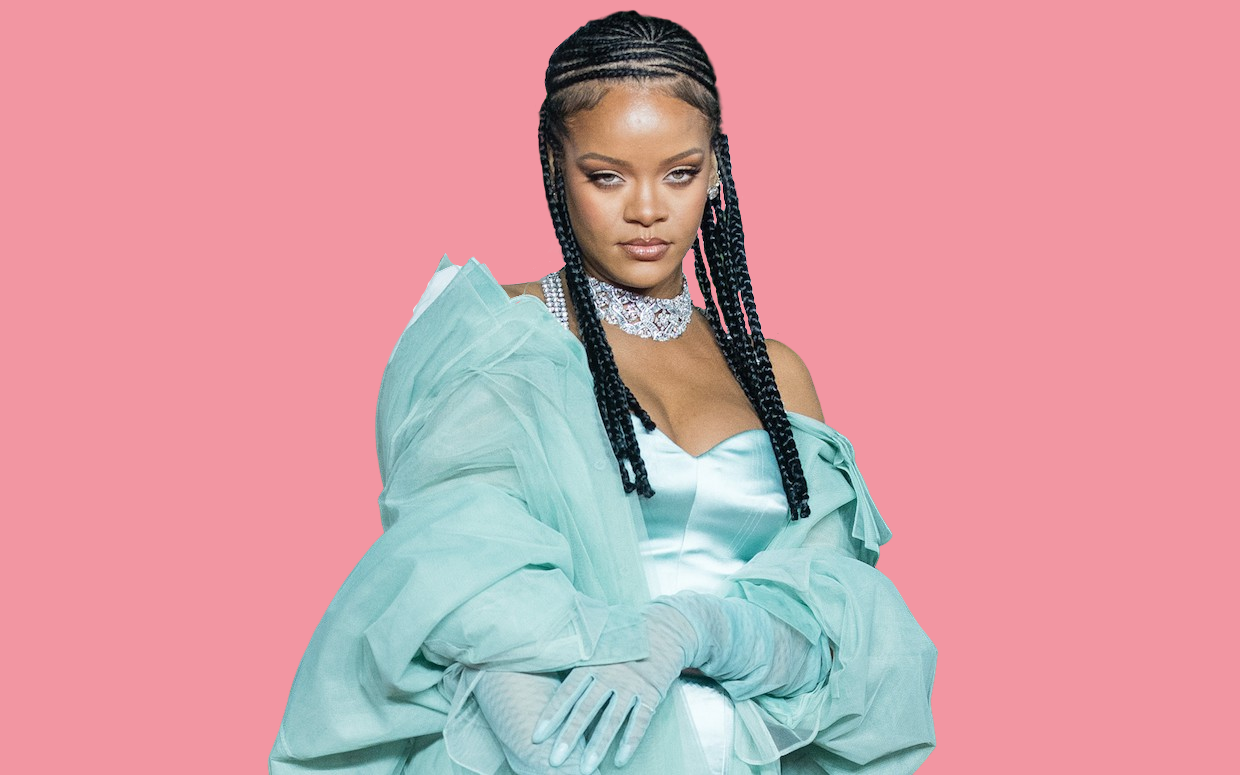 In February 2015, it was reported that the Grammy-award winning singer spent Valentine's Day with the Oscar winning actor Leonardo DiCaprio in New York City. A source revealed to US Weekly magazine, "He thinks she's incredibly hot," and added, "Like him, she's not looking for a relationship!" However, they continued their friendship, and were spotted in Paris in 2016, and two years later, TMZ magazine reported that the "Rehab" singer and the "Wolf of Wall Street" star partied together on her 30th birthday at the Playboy mansion. Nonetheless, the duo never confirmed a relationship.
In 2015, professional basketball player Matt Barnes claimed in his TMZ interview that he was in a relationship with the R&B singer; however, she denied it by taking a screenshot of his interview and posting it to her official Instagram account with such hashtags as "she's not that into you", "she's not into you at all", and "she's never even met you".
Shortly after those rumors, in July 2015 Rihanna became romantically linked to professional soccer player Karim Benzema. They reportedly reached out during the 2014 World Cup, and were spotted getting cozy at a Hollywood event. However, they called it quits after dating for few weeks. According to The Sun magazine, the reason for their split was her ex-lover Chris Brown. A source said, "Rihanna loved Karim, and with him she had a lot of fun, but she told him she didn't want to break his heart, confessing that she'd always love Chris Brown."
In 2015, Rihanna sparked the romance rumors that she dated Formula 1 race car driver Lewis Hamilton, after they were spotted together at the annual Grand Kadooment Day carnival in Barbados. They were also seen spending time together on a yacht. It was obvious that they were pretty close, but Lewis denied all those rumors in his E! News interview, saying "You know, I've known Ri for a long time. We've been friends for a while. We get to hang out every now and again…"
Before Travis Scott and Kylie Jenner became an item, it was speculated that Rihanna had a brief romance with rapper Travis in 2015. They first met two years earlier, and collaborated on her song, "Bitch Better Have My Money". The duo was spotted many times together during New York Fashion Week that year. A source confirmed to E! News magazine, "Travis and Rihanna are dating, officially. It's already very serious. He's very into her," while another source shared, "Travis is completely her type and they share the same interest." In his cover interview for Complex magazine, Travis referred to her as "his muse", and said that he had a "soft spot" for her. Then, after dating for a short time, they allegedly split because they were too different! Lawrence Schlossman, a Complex journalist, would later reveal in his podcast "Throwing Fits" that Travis asked him to keep their relationship a secret after his cover interview, because she would be embarrassed.
"It's not because he's like, 'Don't tell anyone I'm smashing Rihanna. It's because Rihanna's like, 'Don't tell anyone that I'm smashing Travis Scott, please.' It's obviously embarrassing as fuck," he said.
It is unclear when Rihanna met her future boyfriend Saudi billionaire Hassan Jameel, but in June 2017 they hit the headlines after being pictured together making out in Ibiza, Spain. According to The Hollywood Life magazine, RiRi's father Ronald Fenty said, "She told me she had a new boyfriend about a month ago, but I didn't know who he was." They managed to keep their relationship far away from the eyes of the public. In June 2018, it was speculated that the couple decided to part their ways, and a source confirmed it to MediaTakeOut magazine, saying, "Rihanna and him were together for a while. It was a good relationship, but now it's over," but adding, "Rihanna just got tired of him. She gets tired of men sometimes." However, they soon shut down the split rumors, after being seen together on a date at a Santa Monica restaurant in November.
The couple made their first public appearance at a Los Angeles Lakers basketball game in February 2019, and she opened up for the first time about their romance for Interview magazine, saying "I got into a new relationship, and it matters to me. It was like, 'I need to make time for this.' Just like I nurture my businesses, I need to nurture this as well." In her 2019 Vogue interview, RiRi shared, "Yeah, I'm dating. I'm actually in an exclusive relationship for quite some time, and it's going really well, so I'm happy," RiRi said. Are you surprised that the couple broke up in January 2020? A source told People magazine, "Their lives were too different, and it was hard to maintain a relationship."
After her split from Jameel, she recently opened up and talked about her plans for the future, in the May issue of British Vogue. "Since I turned 32, I'm realising life is really short. You don't have a lot of time to tolerate shit, you know? You put so much on your plate. When you're overwhelmed, you need to start cutting things out. And I'm overwhelmed too much." She also revealed that she would like to have three of four kids.
Given her dating, and history of flings, what do you think the chances of that happening are, any time in the foreseeable future. We wish her well, but anticipate more of the same, rather than a long-term commitment with the right one!