Who has Robert Pattinson dated? Dating History Since Youth
• Robert Pattinson has been acting since high school and is best known for his role in the 'Twilight Saga' opposite Kristen Stewart.
• Robert and Kristen's relationship was strained by media attention and ultimately ended due to an affair between Kristen and Rupert Sanders.
• Robert has been in a relationship with singer FKA Twigs and model Suki Waterhouse since the break-up with Kristen.
• Rumors of Robert's involvement with other celebrities such as Emma Watson, Bella Hadid, Katy Perry, and Taylor Swift have been proven false.
• Robert is currently in a relationship with Suki Waterhouse and is focused on completing the filming for 'The Batman'.
British actor Robert Pattinson has been progressing in his acting career longer than most people would realise. His passion for visual art began in high school at the age of 15, after gaining a role in a stage play. While some may not be able to recognise him as Cedric Diggory in 'Harry Potter and The Goblet of Fire', it was his breakthrough role onto the silver screen.
However, his claim to fame is as the moody vampire Edward in the 'Twilight Saga', and as many would know he acted opposite his earliest public love interest, Kristen Stewart.
The 34-year-old actor was born on 13 May 1986, in London England, and grew-up with two older sisters, of parents Clare who worked in a model agency, and Richard Pattinson who was a car dealer.  Rob has admitted that while still in high school he thought of himself as gangly and had not hung out with the popular clicks.
Not much about that has changed now that Robert is famous, which may be the reason why the hunky actor has been so quiet and reserved when it comes to the dating scene.
Now set to play the role of Bruce Wayne in the upcoming Batman remake, he has had his fair share of transitions despite a rather young career. Going from a teenage heart-throb wizard who was once the most popular Hufflepuff student, to a lovesick vampire, to even perfecting his southern accent, as well as literally cleaning-up his act, Robert has grown a lot in the past few years.
According to his many admirers, Robert is considered one of the most attractive young actors of his time. Fangirls have been screaming his ears off ever since his appearance in the phenomenal cultural influence that was 'Twilight', but, despite the opinion of so many, Robert has never considered himself a heart-throb.
Going on record for admitting that he is not the type of man to form too many relationships, Robert has spoken frankly about his limited romances, which involves only a few lucky girls.
Of course, his most famous and talked-about relationship was with his co-star, Kristen, but why did things not work out between them, and who has he dated in recent years?
Ever since 'Twilight' was released, fans have been intrigued by the beauty of both Pattinson and Stewart's on-screen and off-screen chemistry. The two began dating in 2008, but were only seen in public in August of 2009, and despite continuously denying that they were involved, their fans knew the truth all along., so when the couple admitted to the relationship, it didn't surprise anyone. However, in light of events that have unfolded since, it would appear that it may have been better for them to have kept their relationship absolutely quiet. In recent interviews, Kristen admitted that, despite being madly in love, the relationship experienced immense strain and a lot of difficulties which could mostly be attributed to the media exposure their relationship experienced.
Kristen added that their love was real and not just fabricated to gain publicity, as did Robert, who was apparently heart-broken when things didn't work out between them.
The relationship lasted for nearly six years, but according to Kristen, in that time they were hardly ever allowed to have what can be considered a normal relationship. In the beginning, while attempting to keep things between away from public notice, they couldn't walk down the street holding hands, nor share any intimate expressions without a horde of photographers trying to spy in on them. She said that this had placed the relationship under strain, and that both of them had little experience on how to maintain a successful high-profile relationship. While this may have posed some difficulty, it was ultimately not the only reason why the couple's relationship folded.
They had both been so deeply in love that each had later admitted that the relationship would have developed into matrimonial bliss if things hadn't taken a detour.
Robert admitted that he was planning to ask the big question and at one point in the relationship even bought a house for them. They lived happily together for a couple of years, but things took a turn for the worse after photos were leaked to the tabloids that depicted an affair between Stewart and the director Rupert Sanders.
Sanders and Kristen worked together on the set of 'Snow White and The Huntsman' and, in what they called a lapse of judgement, shared an intimate kiss. Stewart was in a relationship with Robert at the time, and seemed at their happiest, while Sanders was married to the mother of his children, Liberty Ross. When the scandal came to light, neither one denied the allegations, but instead attempted to fix things before it got too far out of hand.
This didn't work for either Sanders or Stewart, as the poor decision cost them nearly everything. Sanders has since divorced from his wife, and as everyone knows, Kristen's relationship with Robert didn't survive either.
In the wake of the scandal, Robert moved out of the shared house, and eventually placed it on the market.
However, the couple attempted to reconcile their passion, but ultimately failed and separated finally in 2013. Stewart has since opened up about it in several interviews, admitting that she regrets what happened and that the two have no hard feelings towards each other. She also said that despite popular belief, her affair with Sanders never progressed into anything sexual, adding that the slut-shaming she experienced was absurd and uncalled for.
In 2014, Pattinson revealed in an interview that he is not holding a grudge against Kristen, admitting that they were both young and inexperienced, and the way things ended may have been nothing more than normal behaviour. While their fans may hope that the couple will get back together, it seems unlikely since both have clearly moved on.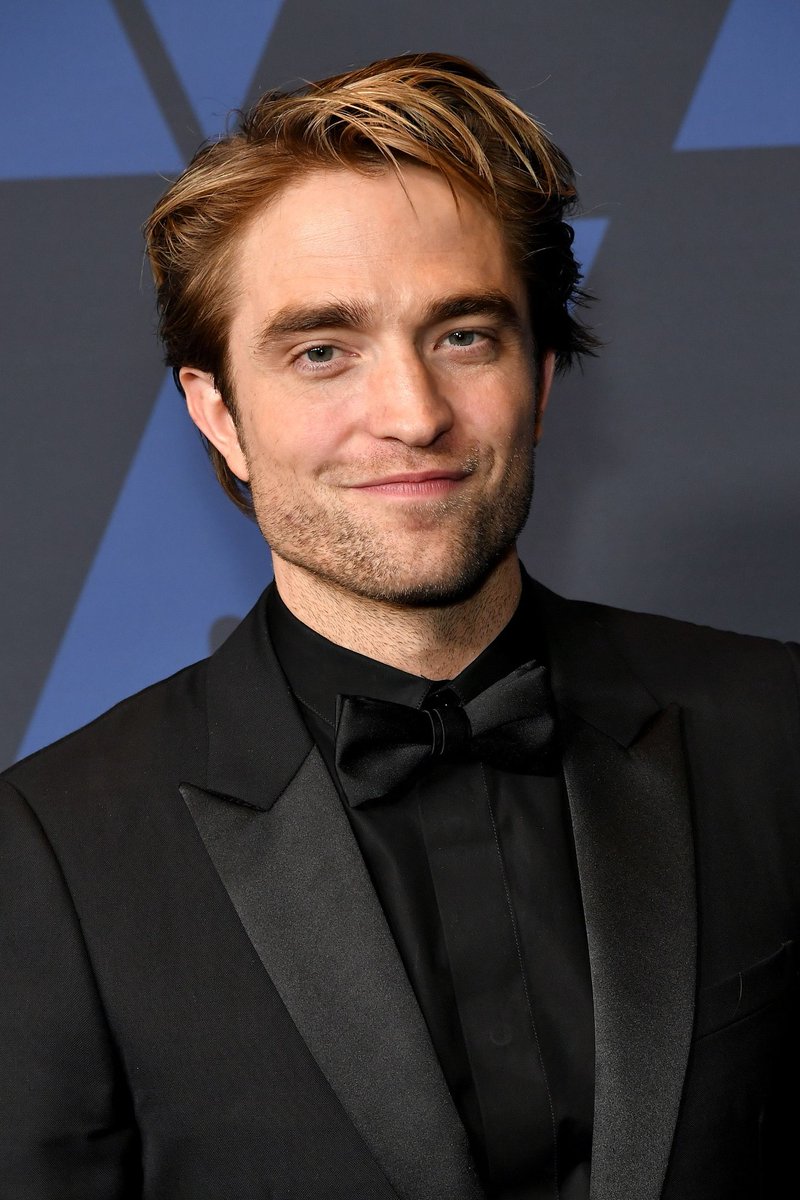 For years, ever since they were first spotted together in 2009, rumours that Robert and Katy Perry were an item had been in the tabloids, more so after a video of them singing karaoke together went viral. Despite being involved with other people, the rumours never truly died.
Many continued to suspect that they were more than friends, but at the time they met, Katy was involved with Russel Brand and Robert had been in the early stages of his relationship with Kristen. The pair were photographed together so many times that the gossip tabloids could never give it a rest, but both Perry and Pattinson continued to deny that anything romantic was in development, admitting only that they were close friends.
Their friendship has never died, and they continue to be close with each other to this day. They have dated other people since their initial relationships ended, and have never been romantically involved with one another.
Their platonic friendship is of such a nature that they have no trouble introducing their partners to each other, and have even spent time on double dates. Hard as it may be to believe, it appears that Katy and Robert are nothing more than close friends, but the tabloids still insist that they use each other as rebound remedies.
As a famous actor, Robert has been the subject of talk for many reasons, however, since most rumours that have been spread about him, including suggestions that he could be homosexual, are not true, the record needs to be set straight. Much like the rumours that he had more than just a friendship with Katy Perry, his supposed relationships with both Emma Watson and Bella Hadid are all false claims.
Rumours were spread that he was attempting to charm his way into Emma Watson's life by texting her. These rumours were never confirmed and may have only been that, nothing more than word of mouth. They did co-star in the Harry Potter films, but to date they haven't been seen together or linked in any romantic ways.
When Robert was chosen as the face for Dior Homme's fragrance line, he spent some time working with the supermodel Bella Hadid, and after photographs of them made the tabloids, people were raging with speculation that they may have been more involved. However, neither confirmed these rumours, and it seemed that their relationship was nothing but purely professional.
These wild speculations appear as unfounded as the claims that he would be getting back together with Kristen Stewart, and as false as the stories about feuding with co-star, Daniele Radcliff, and butting heads with Orlando Bloom over Perry. There were also rumours spread that he was involved with Taylor Swift, but they are nothing more than friends. In most recent times, the two were spotted enjoying a double date out with their actual partners.
The only thing that Taylor and Robert admitted to was being casual friends who often hang out together, but clearly, since he gained prominent fame, Robert is certainly enjoying the company of the in-crowd.
He has come a long way from being the gangly high school student who sold dirty magazines to fellow classmates.
Following the break-up from Kristen, Robert seemed to have moved on with British singer Tahliah Barnett, also known as FKA Twigs. The two had a slow relationship that was kept private for a long time, rarely appearing in public together and keeping things on social media under tight wraps. The pair met at one of her concerts in 2014, introduced to each other by mutual friends, Sienna Miller and Tom Sturridge. They were eventually seen hanging out together in New York City, and while rumours were burning, neither one felt obligated to confirm the speculations. It is believed that they started dating in September 2014, and by April 2015 they had become engaged.
Although they never commented on marriage plans, it was rather obvious that things between them had escalated, after she appeared in public with what people suspected was an engagement ring.
However, even in a later interview, Robert was reluctant to tell the whole truth, simply responding to the questions about his possible engagement to Tahliah with 'Yea, kind of'.
Though it might be big news when a star is getting married, it could possibly be that Robert was simply trying to protect his girlfriend. During the time the two dated, Twigs had suffered a lot of scrutiny and racist remarks on social media, mostly from 'Twilight' fans who wished Robert would get back with Kristen, and people who weren't in favour of interracial relationships.
Anyway, the couple never got hitched, as in October 2017 after dating for about three years, they called off the engagement. No reason was given by either of them, leaving people to speculate that the break-up could have been blamed on their busy schedules. Robert has since said that the separation was mutual, and that there is no bad blood or hard feelings between them.
#TheDevilAllTheTime is a poetic, haunting story of generations, sins & bad luck. A tough watch, but complex story & twisted characters hook you. Stays with you for a while. #TomHolland is great and #RobertPattinson steals the show. Solid execution & exploration of dark material. pic.twitter.com/loReCpbSr4

— Fico (@FicoCangiano) September 11, 2020
In true Pattinson fashion, his latest romance with British supermodel, Suki Waterhouse, has been kept exclusively low-key and away from media attention. They were first seen together in July 2018, making people believe that Robert had a new love interest. They have since been seen together on plenty of occasions, and have confirmed that they are dating. Some are now even speculating that the pair could have become engaged, but in a recent interview with GQ, Robert only revealed that he has been self-isolating with his girlfriend, and didn't mention any wedding plans. Right now it seems that the actor is more focused on completing the filming of 'The Batman', while enjoying what time he can with Suki.
They have been dating now for nearly two years, and still seem to be very much in love. While many hope they have both found the love of their lives, we will have to wait and see where this goes – so far, so good, but then, we are looking into the entertainment industry, where strange things have a habit of happening!