Who has Rowan Blanchard dated? Boyfriends List, Dating History
In 2015, the American actress Rowan Blanchard became one of Time Magazine's Most Influential Teens for her activism, as she has been very vocal about her views on feminism, social justice, and the Lesbian, Gay, Bisexual, Transgender, and Queer (LGBTQ) movement. She has captured the hearts of audiences ever since she played the role of Rebecca Wilson in the 2011 action-comedy movie, "Spy Kids: All the Time in the World," a performance which earned her a nomination in 2012 for Best Performance in a Feature Film — Young Actress Ten and Under at the Young Artist Awards. She rose to fame when she portrayed the lead role of Riley Matthews in the hit Disney Channel show, "Girl Meets World", a coming-of-age story that revolved around her character. It was nominated for the Outstanding Children's Program at the Primetime Creative Arts Emmy Awards, for three consecutive years since 2015.
Rowan Eleanor Blanchard was born on 14 October 2001, in Los Angeles, California.
Her name was inspired by a character from "The Witching Hour," a novel by the New York Times best-selling author Anne Rice. Her parents taught power yoga at their own L.A. studios called Mark Blanchard's Power Yoga Center, aside from which, her father also trained professional athletes and Hollywood stars, including Jennifer Lopez and Drew Barrymore in the art. Elizabeth Gayle Folk Blanchard is a full-time working mom, who manages her children's careers. In Disney Channel's "This Is Who I Am" video that featured Rowan, the public had a glimpse of her family, including her paternal grandmother Barbara, and the family dog named Winston as they spent the day having fun at the beach.
With his father's background in acting, it wasn't much of a surprise that his eldest would develop the same interest, and pursue it as a career. Rowan began acting at the tender age of five, and it has become part of her life since then.
Her first known TV project was Junior Disney's "Dance-a-Lot Robot" (2010), appearing in five episodes of three-minute clips, of a robot teaching kids how to dance. She was also seen in that year's romantic-comedy "The Back-up Plan," which starred J.Lo and Alex O'Loughlin. After appearing in various Disney Channel series, she was cast in the recurring role as Jackie Geary in the fourth and fifth seasons in 2017 and '18 of ABC's period sitcom "The Goldbergs" and then the main role as Alexandra "Alex" Cavill from season two (2020-present), of TNT's post-apocalyptic dystopian series, "Snowpiercer."
Her father directed and co-wrote the screenplay for "A World Away" (2019), which Rowan and her two siblings, Carmen Riley and Shane Joseph, were part of. He also directed "Trusting Hope" (2019), and again both his daughters were in it. Carmen had acting experience, as she appeared in the TV series' "Encounters" in 2009, and "American Horror Stories" in 2011.
Rowan Eleanor Blanchard / Girl Meets World.#rowanblanchard #photography #girlmeetsworld pic.twitter.com/kXDO0NXa9C

— saraferrara (@saraferrara19) March 21, 2021
Rowan was talked about more for her views than her work as an actress; she knows the influence she wields considering her popularity and online presence. Her Instagram page has grown to over five million followers since she opened an account when she was ten. Growing-up in social media, she found herself politically aware and a feminist. It started with her posting items that she liked, and then later expressing her opinions on a variety of issues, as she became aware of what was happening around her. She began to educate herself by reading books on subjects that matter to her.
Her posts generated hundreds of thousands of likes, but she also received hate comments. In one instance, she posted an image with the words "Bad Bitch" which some people criticized for her use of the swear word demeaning women, as it was unbecoming of a Disney star. However, she would counter this with 'The term 'bad bitch' is claimed by queer culture and is really a term of endearment.' Some of her posts would spark debates, from which she didn't shy away, as she engaged in a mature discussion about the issue.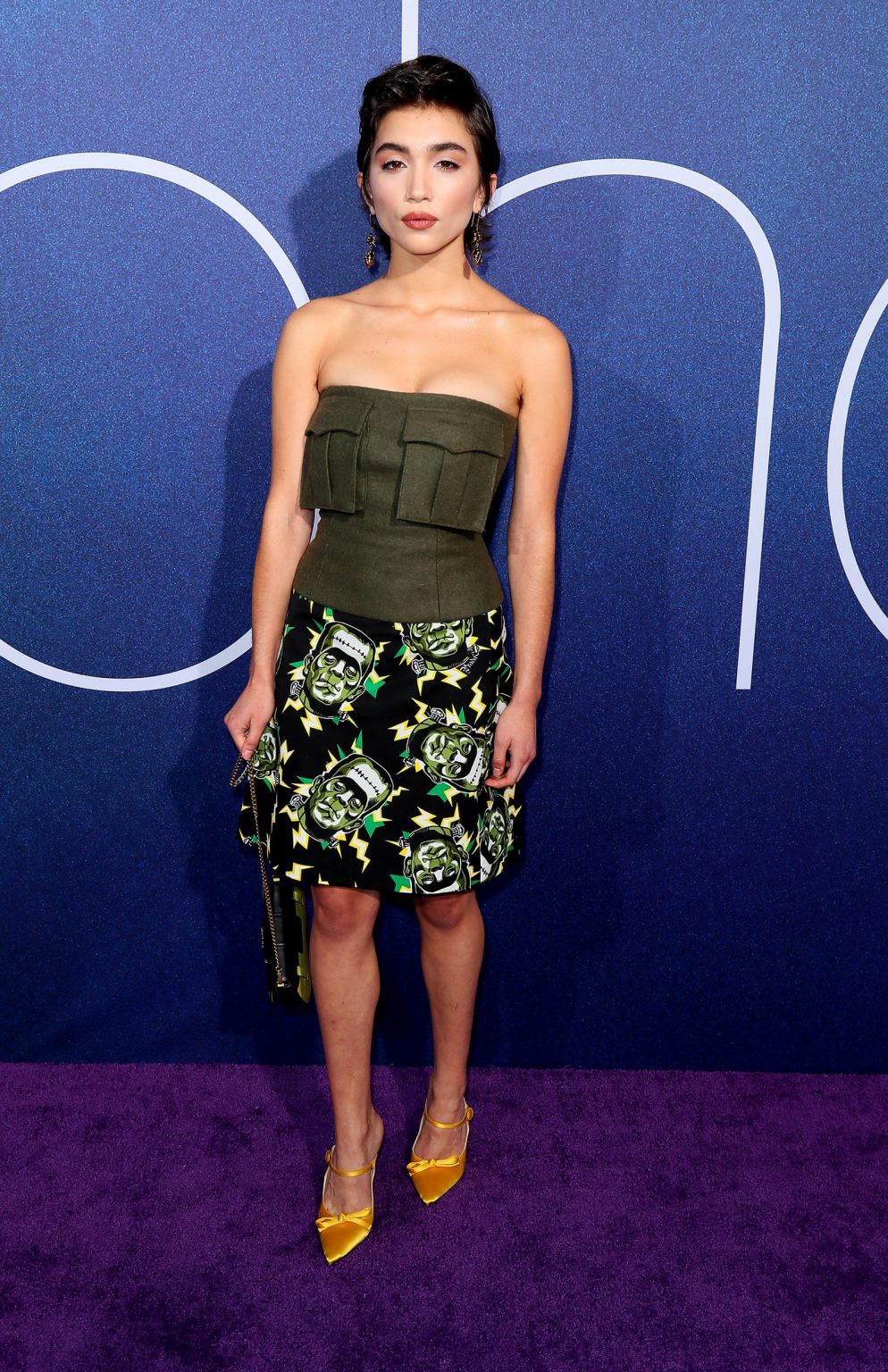 She was 13 when she spoke at the United Nations Women's US National Committee Conference as part of the #TeamHeForShe campaign, explaining how young people were affected by gender inequality.
In 2016, Rowan opened up on her Instagram page about her struggles with depression, and didn't realize the impact it would have on the public, as many were shocked by her revelation. She learned to cope with her mental health problem through therapy, and talking about it with her close friends. She wrote the essay "Sorry Not Sorry: How I Quit Apologizing for Existing," about how she used to find it easier to say sorry instead of engaging the person for saying something not nice to her, and how she overcame this habit. Rowan learned not to apologize for who she is and who she isn't, as well as not to trivialize what she's feeling. Her message to those experiencing the same thing: 'You must matter most to yourself. You owe it to yourself to care for your truth. You owe it to yourself to live that truth.'
Rowan said that "Still Here" (2018) was her book about "growing up," best described as a personal scrapbook that featured her photos, diary entries, and poems, as well as art and writing of friends and people who inspired her.
On her sexuality
Rowan was 14 when she came out as queer via her Twitter post, in January 2016, and added, 'I personally don't wanna label myself as straight, gay or whateva so I am not gonna give myself labels to stick with—just existing." She did admit to only ever liking boys in the past, but confessed that she's 'open to liking any gender in future, is why I identify as queer.' A lot of people supported her, but she also drew a major backlash for it, and found it scary at first to have people commenting on things that were very personal to her, but nothing to do with them. She has since learned how to deal with it. Rowan said that social media opened doors for cyberbullying, but it has also become a way for girls 'to speak out and take back some control.'
Her parents never talked to her about sexuality. She recalled a time when she discovered that one of her best friends had two mothers, so when she went home and asked her mom, 'So, there's more [to marriage] than a boy marrying a girl?' and her mom just said, 'Yeah,' and then Rowan said, 'OK;'' that's how their conversation went. Her message to teens like herself is not to feel pressured to be identified as either gay or straight, and adding, 'You don't have to pick an identity. It doesn't matter if you're gay one day, bisexual one day, straight another day.'
She described her sense of style as genderless, and confessed to being comfortable with having an androgynous look, although she also wore both masculine and feminine clothing.
Dating history
Despite her young age, she has her share of dating rumors, especially when she admitted to being open to having a relationship with any gender.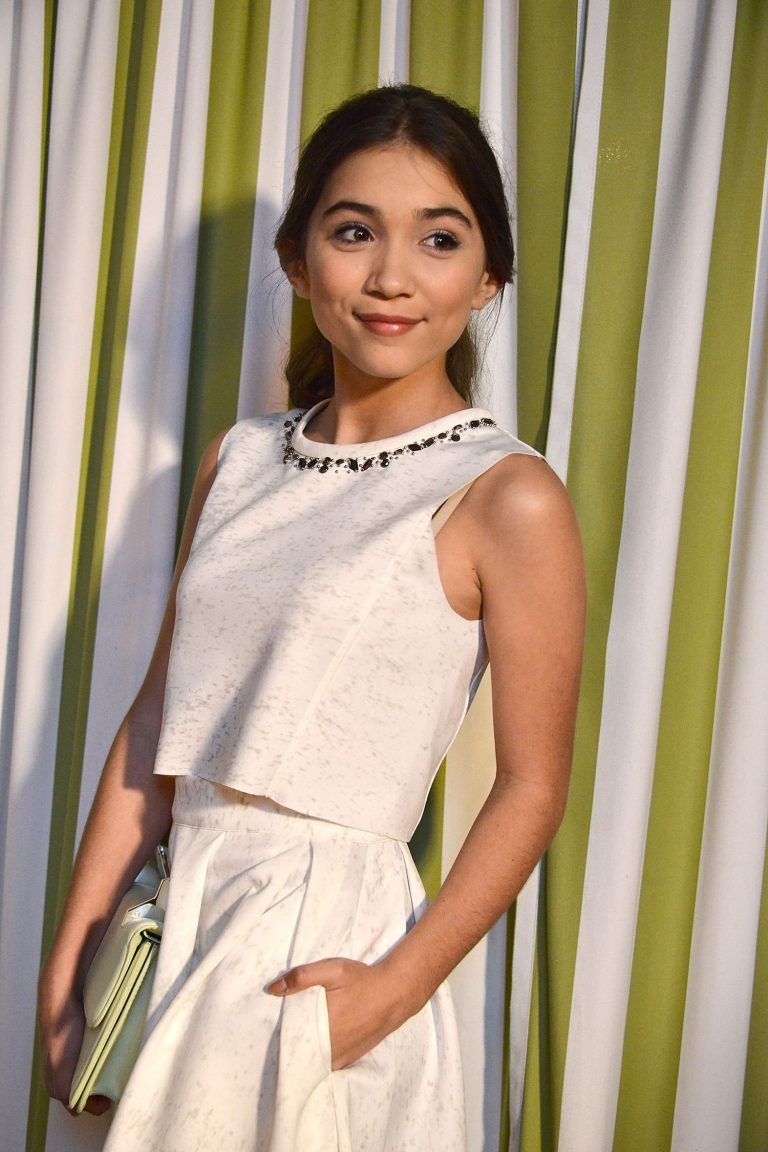 Peyton Meyer
Rowan worked with Peyton Meyer in "Girl Meets World", as he played the role of Lucas Friar, her character's love interest in the series. Because they became close while filming, some people had come to believe that they were more than friends, based on the photos they posted on Instagram as they seemed to be very comfortable with each other. Reportedly, they dated from September to December 2015, however, the two kept mum about the real score between them.
The American actor made his debut on the small screen in the second season of Disney Channel's comedy series "Dog with a Blog," in the recurring role as Wes Manning, the love interest of the main character, Avery Jennings, played by G Hannelius. He was nominated as the Choice Summer TV Actor at the 2016 Teen Choice Awards for his performance in "Girl Meets World." He had a recurring role as Trip Windsor in seasons two through five of the ABC sitcom, "American Housewife."
Uriah Shelton
There was animosity between Rowan and her co-star, Uriah Shelton, who had a recurring role as Joshua Matthews in "Girl Meets World," and it had some people wondering if something had happened between the two to cause such a bad break-up. Rumor has it that they had an on-again, off-again relationship in 2016, however, nothing could be farther from the truth. When the series ended in 2017, it was revealed that the two actually didn't get along.
He took a screenshot of his text message when he congratulated her for the success of the show, and even said, 'Hey. I know you hate me…' but it was undelivered. He said, 'Rowan doesn't necessarily like me. We've had a lot of [differences]…I don't care. I mean, I don't have anything against her.' Apparently, he's known for liking anti-feminist posts on social media, and that obviously didn't sit well with Rowan, who advocates for intersectional feminism.
A restraining order was filed against him in 2017 for allegedly kicking a female friend, with whom he had sex from time to time, in her stomach during an altercation.
He was unavailable for comment, but his representative said that Uriah would never hurt another person. When news came out about this, some fans were quick to comment on Rowan's Instagram page, saying, 'End Uriah,' and she replied, 'I don't have time for him and his stupidity lol.'
The American actor and singer-songwriter has done several movies, including the 2020 slasher-comedy "Freaky," which offered a twist to "Freaky Friday" as a teenage girl switched bodies with a male serial killer. He made guest appearances in popular TV series such as "Without A Trace," "Ghost Whisperer," "Monk," and "The Suite Life on Deck," and had recurring roles in "The Glades," "Blue," and "13 Reasons Why."
Corey Fogelmanis
It couldn't be helped that fans also liked to ship Rowan with her "Girl Meets World" co-star Corey Fogelmanis, who played the role of Farkle Minkus, as they could see the friendship that developed between them off-screen.
The two were linked in 2017, when they went to Disneyland and rode the Ferris Wheel together, and he posted it on his Instagram with the caption 'Sad girl.' It wasn't exactly sweet, even if she was leaning into him as they sat close together, but their fans were still happy. In another photo, she had her arms around his waist as they looked like a couple. Interestingly, their co-star, August Maturo, who was Rowan's brother in the series, seemed to support this pairing, as he would leave comments on their posts such as 'Parents', and then posted a photo of the two with the caption, 'OTP.'
People shouldn't take those photos as a confirmation that they were dating, as Corey also posted a lot of photos with the actress Sabrina Carpenter. Some said that the dating rumor with Sabrina was more believable, as he posted a photo of them with the caption, 'Baby's first opening night on Broadway. I love you so much. So immensely proud of you.' However, she shut down the rumors surrounding them, as she posted their photo in August 2020 captioned with an acrostic poem of his qualities, which spelt 'just friends.'
In his June 2020 Instagram post, Corey revealed that he attended his first LA Pride Parade, and that he identified as queer.
The American actor has done plays such as "Peter Pan and Tinkerbell: A Pirates Christmas" and "Dog Sees God: Confessions of a Teenage Blockhead," which was loosely based on the Peanuts' characters. He portrayed the grown-up Linus whom he said 'smoked his blanket and is now a full-time stoner.' After working on the hit Disney Channel series, his fans noticed that his succeeding projects were a far cry from the show that made him popular, but he said that it wasn't deliberate – it just happened that way. In the thriller "Prank Me," he was cast for the lead role of Jasper Perkins, a young vlogger who had taken his pranks too far, and started losing his grip on reality. He played the role of Andy Hawkins in the psychological horror "Ma," which was about a middle-aged woman who befriended a group of teenagers, and let them use her basement for their parties. Corey also made a guest appearance in the "School Spirit" episode of the Hulu Original horror anthology series, "Into The Dark."
Owen Lang
There were conflicting reports on Rowan's relationship with Owen Lang – some said that the two had been together for three years, as they started dating in 2018; a photo of them looking cozy together that was posted online was what sparked the rumors. In 2019, he posted a photo with her on his Instagram the day after her birthday, with the caption, 'little miss eighteen. the world will never be the same. can't wait to celebrate,' to which she replied with 'love you.' Some said they were just friends in the same way that he's close to many other girls, based on his Instagram posts.
In May 2020, he posted that he's still gay, but a year after that, he said that he's no longer gay as he posted a photo of himself and his girlfriend sharing a kiss with the caption, 'I love my beautiful girlfriend so much. Happy 1 week anniversary, I don't know where I would be without you.' Some fans were confused by it al,l but others believed he was just having a bit of fun, as he also referred to her as his bestie.
He's an Instagram influencer with over 22,500 followers. Not much else is known about him except that he reportedly had the role of a victim in the movie "For Your Convenience", in which he was also the co-cinematographer.