Who has RuPaul dated? RuPaul's Dating History
• RuPaul is an internationally famous actor, writer, and singer.
• RuPaul is in a long-term relationship with Georges LeBar, whom he met in 199•
• They have been married since 2017, but have no plans for children.
• Both have artistic careers, Georges being a painter and author.
• RuPaul has always been open about his sexual orientation as a homosexual.
RuPaul is a name well known almost everywhere. Besides being the host of the internationally famous "RuPaul's Drag Race", he's also an actor, writer and singer, whose eye-catching style and personality have intrigued and mesmerized people all around the world.
It's obvious that such a memorable celebrity must have an interesting and possibly unconventional personal life. However, when it comes to RuPaul's romantic life, what makes it truly special is how sincere, stable and real it turns out to be.
Do you want to know more? Keep watching to discover RuPaul's dating history, and who's the owner of the drag artist's heart nowadays!
First Of All: Who's RuPaul?
While it's obvious such an iconic artist and man doesn't need normally an introduction, it's important to clear up some details about his life.
RuPaul Andre Charles was born in San Diego, California USA on 17 November 1960.
Born as the only boy in a family whose parents divorced, his early years were spent mostly with his three older sisters and mother.
As expected, nothing was ever typical with RuPaul. Ever since his childhood, he's allegedly always felt out of place in the social circles of his native San Diego. Maybe this was the reason why at 15 years of age he didn't hesitate about moving to Atlanta with his older sister Renetta, who had also awakened his interest and love for music, when he was very young.
It was there in Atlanta that things started making sense for the young Ru. There he started on drag, and got his first professional opportunity on a local TV channel as a regular dancer, a job which was complemented with being a singer at the city's nightclubs.
Later in the 1990s, RuPaul accomplished his long-time dream of moving to New York, and not long after, RuPaul became a known local personality in the city's nightclub scene.
However, RuPaul's real rise to countrywide fame came in 1993, with the release of his first album "Supermodel Of The World", which included the dance hit song "Supermodel". From then, his career accelerated incredibly, and the next year he was the host of a VH1 show, a spokesperson for the make-up brand MAC, and a radio host. The following years he released various studio albums, books and appeared in a handful of movies and TV shows.
Nonetheless, the time when he became world renowned wouldn't come until 2009, with the premiere of "RuPaul's Drag Race", a show succeeded way beyond what anyone could have imagined. Not only has it been broadcast in several countries, and won nine Emmy Awards, it has also helped drag artists to gain more visibility around the world.
So knowing how successful RuPaul is, many people wonder: what's with his romantic life?
Who Has RuPaul Dated?
RuPaul is the most well-known Drag Queen artist in the US, and even perhaps of the world. Since his status and fame is already well known, people most likely expect him to have had a long list of romantic partners.
However, this isn't necessarily true. Only one of his romantic partners is publicly known so far – Georges LeBar, with whom he still maintains a relationship.
The Story Between Them
Nothing is ever ordinary when it comes to RuPaul and as expected, the way he met the love of his life couldn't be simple.
The start of the story between Ru and Georges goes back to the 1990s; specifically, they met in New York's now-disappeared legendary nightclub Limelight on 24 January 1994, the day of Georges' birthday.
While at the time Georges couldn't have imagined what was in store for him, it was definitely love at first sight for Ru.
He caught sight of Georges dancing, and was immediately attracted by his outstanding height, which must be something impressive considering he's taller than RuPaul, who stands at 6′ 4″.
As if by instinct or knowing something great was to come, RuPaul didn't hesitate to approach him. As Ru told Oprah Winfrey in 2013, the first words he said to Georges were 'What are you going through?', followed by a request to put his arms around the towering man.
While at the time of their meeting Ru was still a new name in the entertainment industry, his relationship with Georges wasn't affected either by his rising fame or by the age difference of 13 years between them.
What Happened To RuPaul and Georges LeBar's Relationship?
Since their meeting in the early 1990s, Georges and LeBar have maintained a low profile relationship.
Considering how long he and Georges have been together, people often question RuPaul regarding whether or not they would be tying the knot anytime soon. However, in an interview with BuzzFeed in 2015, and in a true RuPaul fashion, RuPaul expressed his lack of desire about formalities such as marriage: 'I don't stand on ceremony, I never want to conform to anything. I never want to be like everybody else.'
That cleared up any doubts about the topic at the time, so maybe that's why everyone was surprised when in a 2017 interview with Hollywood Today Live, Ru announced that he and Georges had married on 24 January that year, the 23rd anniversary  of their first meeting.
What led them to marry so suddenly, secretly? Following RuPaul's own words, it seemed the decision to make their union legal was prompted by business reasons. It seems that while the marriage was positive and made them both able to enjoy legal benefits, it didn't change anything else in their relationship. As Ru said himself: 'that paper don't mean nothing… If you're devoted to a person, nothing's going to change that.'
There's no information about any prenuptial agreement or details about the ceremony. What's for sure is that everything is going incredibly well for the couple, who has appeared together in several awards events ever since their marriage, something considered very rare for them previous to their legal union.
So what about children? Are they planning on having them?
Unfortunately, it doesn't seem that Ru or Georges have any plans of having kids for the time being. There are a variety of reasons they have opted-out of adopting or agreeing to surrogacy, including the couple's difficulty of raising a child with their busy schedules and lifestyles. Besides that, exposing their possible child to the society's negative judgement for having gay parents is not something RuPaul considers as the wisest choice.
While Ru has openly said Georges has the upper hand when it comes to the decision of having kids, realistically it doesn't seem a possibility for them – Ru is 60, and Georges 47.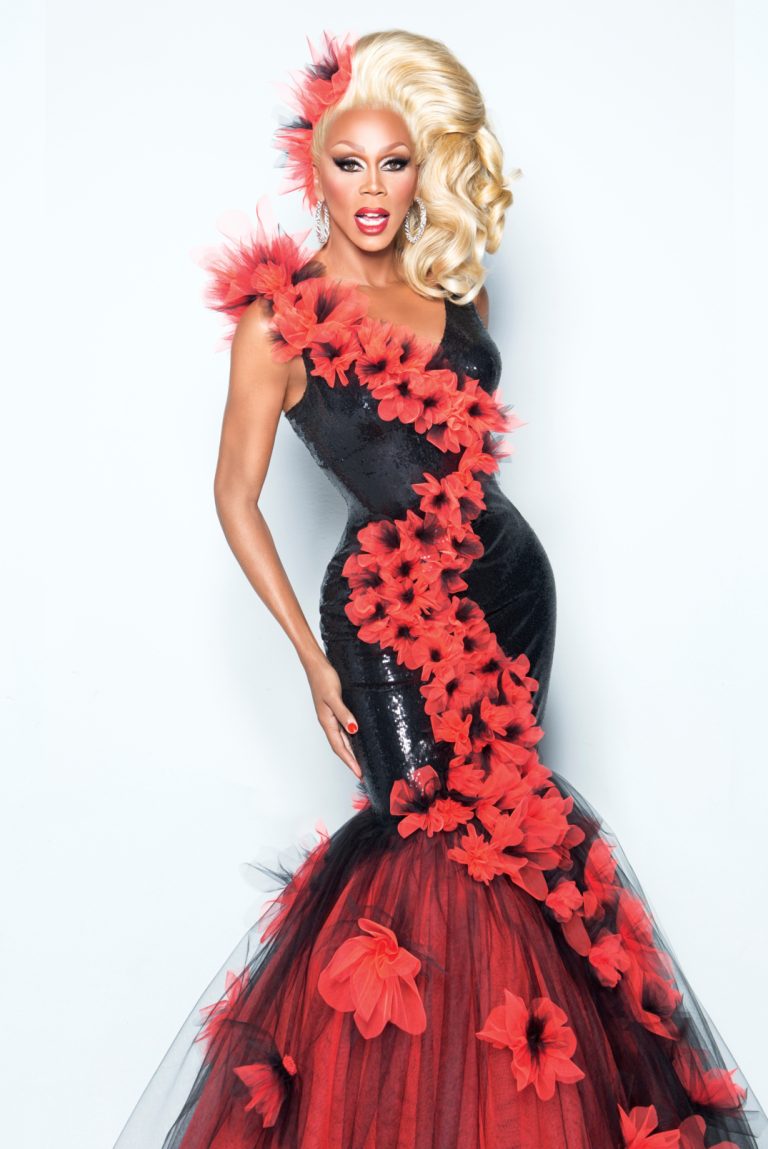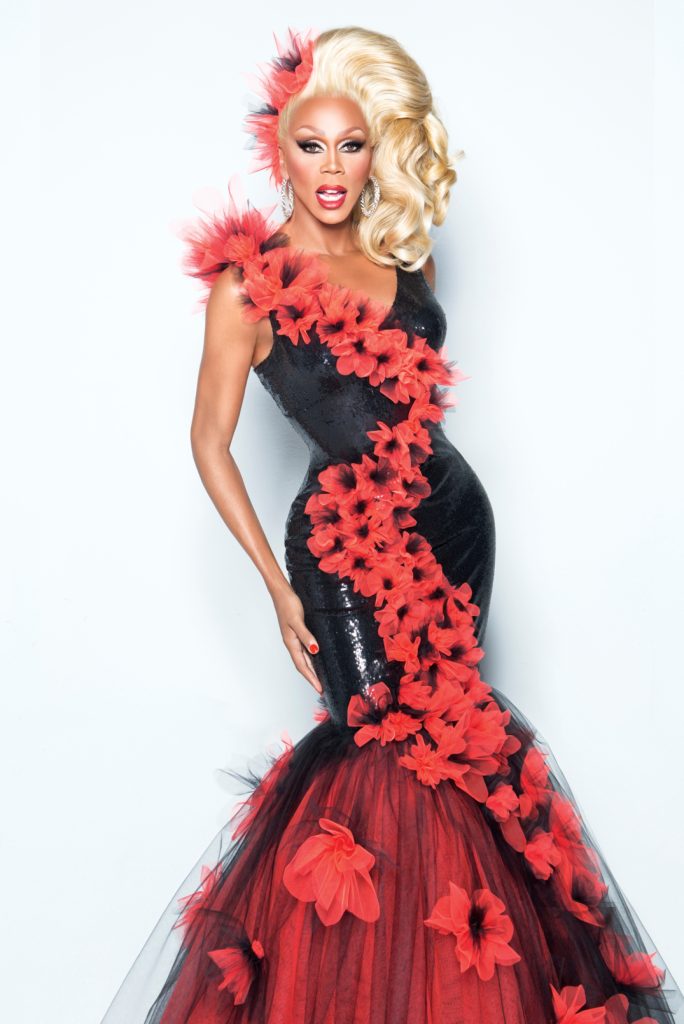 Their Lifestyle
Even if RuPaul and Georges have seemingly too many differences between them, their shared love for art undeniably made them click from the start.
While RuPaul's enjoyment for a variety of artistic expressions is more than obvious, many people don't know Georges is an accomplished painter as well, in addition to being well acquainted with fashion. He's exhibited his works in galleries around the world.
However, even if it's undeniable that their interests are similar, that's not necessarily the reason they've been able to maintain a long relationship like theirs. The secret of their success as a couple actually comes from the fact that they give each other space to be themselves.
RuPaul spends most of his time in Los Angeles, and even sometimes in New York, while Georges lives on his Wyoming ranch. This means they see each other once a month, which ultimately leaves them a lot of time to do the things they like, and concentrate on their careers.
As RuPaul once told Vanity Fair, he doesn't raise any objections when Georges needs to travel somewhere, and vice versa. A relationship based on honesty and mutual trust is what's most important for them, apparently.
While the time they spend together is limited, it's no less important. The few days Ru is in Wyoming are used as his relaxing time, and the best opportunity to dress in very Western-like clothes, which must be a sight to behold considering his usual fashion sense.
The special times for the couple are not spent in Wyoming nor in California, though. As per Ru's declarations, they usually go 'somewhere fabulous' when they feel like it, which entails them traveling by helicopter to the Grand Canyon, or even a quick trip to Maui or Paris.
However, there's no denying the couple is more often reserved about what they do than other relationships in the entertainment industry. Besides attending very few red carpets together, they're very rarely caught together at all by paparazzis or random fans on the streets.
They also maintain a strong sense of self identity, very marked by the fact the life Georges has on his ranch is very different to the glamorous lifestyle Ru has in his Beverly Hills' 1200 square-foot mansion.
What Does Georges LeBar For A Living?
Despite being married to someone so eye-catching as RuPaul, it's interesting to see how minimally interested in the entertainment industry Georges LeBar is, evidenced very obviously considering that he doesn't even have an Instagram account, and has been inactive on his Facebook page since 2010.
However, don't let his low profile attitude misguide you. Georges is actually a renowned visual artist, and author of the artistic poetry books "Six Inches Away" and "Pillowtalk".
While it's not really clear where Georges' artworks have been exposed, curious fans are able to take a look at his paintings on the virtual gallery of his official website.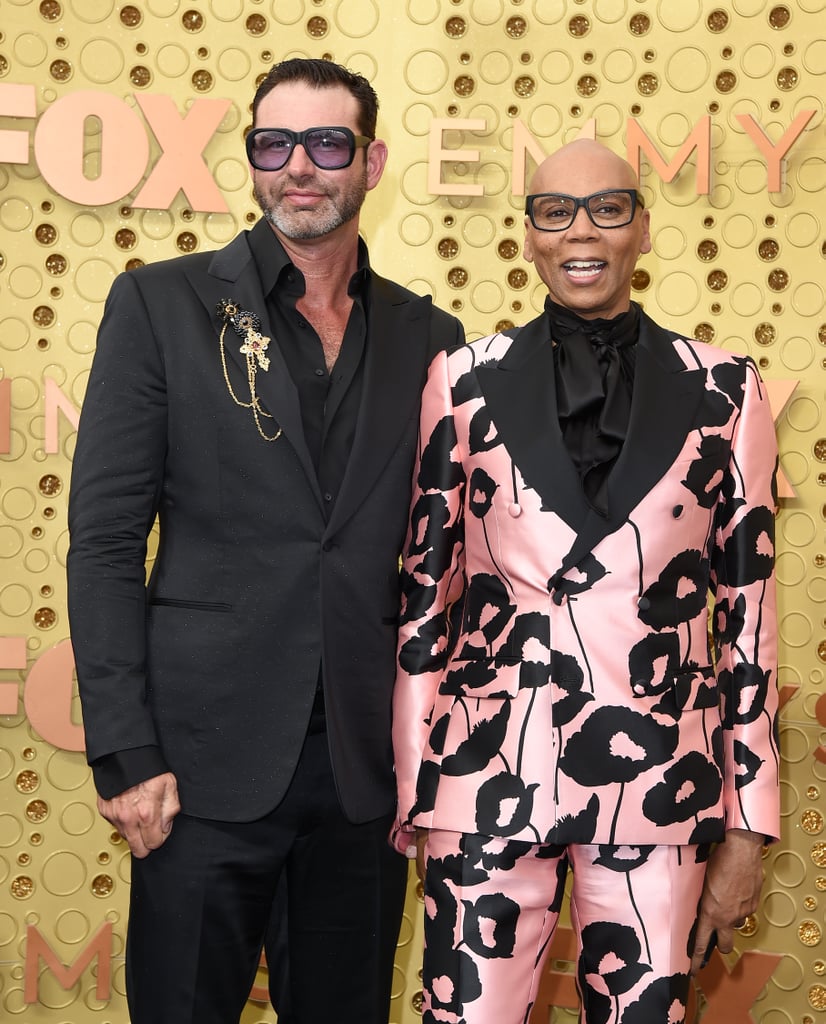 Even if his talent and expertise as a painter is undeniable, Georges apparently only does it as a hobby. Actually, his education was inclined to the design and fashion industry, though he took his paintings as the main way to express and expand his view about different topics, based on his own life experiences.
Though there's little information about his early years, it's known that he was born on 24 January 1973 in Perth, Western Australia. His studies led him to live in Paris, New York and even in Miami.
You're probably wondering how successful Georges is in what he does, but while it's uncertain how rich he is, his income from the Wyoming ranch he inherited from his father's side of the family must be quite good.
Their Scandals
Georges might be somewhat shy when it comes to appearing on TV, or even giving an interview, but that doesn't mean there are no scandals surrounding him.
.@RuPaul reveals secret marriage to partner #GeorgesLeBar >>> https://t.co/L6LUyxLkJI #etalk pic.twitter.com/xtMQtwuSUX

— etalk (@etalkCTV) March 17, 2017
The issue started when during a 2020's interview with Terry Gross, RuPaul revealed that their ranch wasn't really focused on activities such as cattle and farming, which is what most people previously believed. Instead he revealed that the ranch got its income in a more modern fashion; that is, land management.
While that didn't seem like a big issue at first, RuPaul's explanation of what Georges and him do with their land is what raised many eyebrows In his words, the ranch business consists of selling water and leasing the rights of their land's minerals to oil companies, in addition to leasing their grass to other ranchers.
What's the problem with it then? Gross wasn't so quick to catch on the meaning of Ru's words, but some of his listeners did. Specifically, a New York University's PhD student named Rory Solomon understood that the activity RuPaul was describing is known as fracking, a technique widely criticized by activists, due to the impact it apparently has on the environment.
Solomon also did further research on the issue, and discovered that LeBar's ranch has over 30 wells on it, which provide water to oil companies such as Chesapeake Operating and others.
While it's unknown if RuPaul revealed this information unaware of its meaning, or did it knowing fully what it was, he probably didn't expect the situation to turn against him as it did. Besides the numerous accusations he received on social media for being involved in said business, he was also called a hypocrite by many people, due to the fact he had been organizing events to raise awareness about environmental issues, prior to the interview.
What's RuPaul's sexual orientation?
If you're familiar with his career, you might already know RuPaul has never hidden the fact he's homosexual.
Even years before having a permanent romantic partner or to publicly acknowledge it due to his rising fame, RuPaul always knew what his sexuality was about.
That's exactly how he described it in his 1995 book "Lettin' It All Hang Out", in which he described his always present homosexuality as 'straightforward and uncomplicated'.
There are other instances in which Ru has straight away acknowledged his sexual orientation. One of the most memorable might be his 2004 song "Coming Out Of Hiding", which not so subtly touches on themes such as self-identity and love. This song is undoubtedly special for him, as it came out not long after he took a prolonged break from the entertainment world in 1999, after perceiving that there was rising animosity against drag and gender identity in the country.
While RuPaul's opinions and scandals might change the perception people have of him, it's undeniable that he's made big and positive changes in the drag and artistic community, and for that, he will always be admired by many people worldwide for years to come.