Who has Sam Smith dated? Boyfriends List, Dating History
• Sam Smith is an English singer and songwriter who rose to fame in 201•
• He identifies as genderqueer and his music draws inspiration from heartbreak.
• He has had a few public relationships, most notably with Brandon Flynn.
• He is reportedly in a new relationship with French-born furniture designer Francois Rossi.
• Sam has won 4 Grammy Awards for his debut album.
Sam Smith is an English singer and songwriter who rose to prominent fame in October 2012, after being featured in Disclosure's hit single 'Latch', which reached number eleven on the UK singles chart.
After Sam's initial success, he gained the opportunity to be featured on the DJ Naughty Boy's 'La La La' which topped the charts at number one, propelling both to star status in the British music industry. With the release of his debut album 'In The Lonely Hour' in 2014, Smith became an international success, as his single 'Stay With Me' topped the UK and US charts respectively at the number one and two spots.
Born Samuel Frederick Smith on 19 May 1992, in London, England to his father Frederick Smith and mother Kate Cassidy, Sam spent most of his childhood in London, but attended St Mary's Catholic School in Bishop's Stortford, Hertfordshire.
Sam's family is distantly related to the Allens, making him the third cousin of the British singer Lilly Allen and the actor Alfie Allen. As a young kid, Sam fell victim to social ridicule from his fellow peers for a condition termed gynecomastia, an illness caused by the imbalance of the hormones estrogen and androgen, which causes abnormal breast growth in men.
At the age of 12, Sam underwent liposuction to treat his condition, but the impact it had on his social development had already taken effect.
While attending school, he received training studying music and songwriting, under the mentorship of jazz pianist Joanna Eden, as well as being a member of the Youth Music Theatre UK.
In 2007, he appeared in the Youth Music Theatre's production 'Oh Carol', which featured the popular music of Neil Sedaka. Sam also held membership with the Bishop's Stortford Junior Operatics and the Cantate Youth Choir.
After his rise to success in 2014, Sam has released several more albums, each becoming even more successful than the previous. Smith has attracted numerous accolades, including Grammy Awards for Best Pop Vocal Album, Best New Artist of The Year, Best Record of The Year, and Song of The Year, all for his debut album.
However, as captivating as his music and career might be, people are definitely at least as curious about the 28-year-old singer's romantic life.
Interestingly, one cannot mention Sam's romantic conquests without discussing his sexuality first. In May 2014, the singer announced to the world that he identifies as gay, confirming a relationship with the first of his partners mentioned here. In 2017, he once again spoke out about his sexuality, saying that he now identifies as genderqueer, also known as non-binary, neither acknowledging feminine nor masculine sexuality. Of this, Sam stated that he feels as much a woman as a man, and decided to accept who he is, inside and out.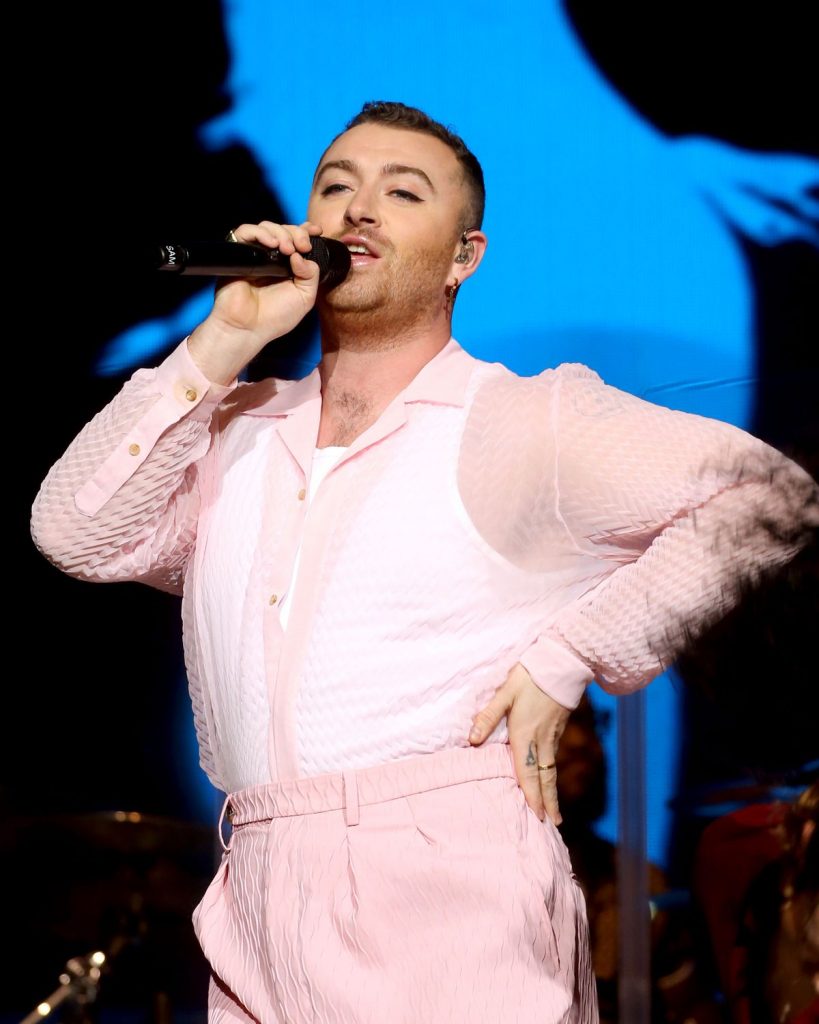 While Sam's career might be experiencing admirable success, his love life would appear not to be quite as lucky. However, all the heartache Sam has experienced has inspired him to write the brilliant music that has won him four Grammy Awards.
His first public relationship, and one that would sadly not last long enough to be considered anything too serious, was with American dancer and model Jonathan Zeizel. Sam met Zeizel on the set of the music video for his song 'Like I Can', and the two dated for three months, ending their relationship in early 2015. He has since opened up to the public about the relationship, which became the first of his romances since admitting the truth about his sexuality.
In a candid interview, Sam said that there were plenty of mistakes he regretted making during their relationship, which included publicising it on Instagram, as if the romance was serious enough to consider it a full-fledged relationship.
He also admitted that it was a mistake to be too open and forthcoming to the media about his romance with Zeizel, which, by the sound of it, may have been too much pressure for the American model to handle. While Sam feels that their relationship was real enough, he admittedly believes he is yet to enjoy the experience of having a proper boyfriend.
Nonetheless, the break-up inspired Sam to write music, saying that his music and performances are like therapy to him.
Who is SAM SMITH's new boyfriend? 10 things you should know about Jonathan Zeizel (Spoiler: He was photographed in the pages of Out last year) http://bit.ly/1DbBt05

Posted by Out Magazine on Monday, January 5, 2015
He dedicated a part of his speech at the 2014 Grammy Awards to the man who broke his heart, which most can only assume was Jonathan. In the speech, Sam thanked him for breaking his heart, since it inspired him and subsequently won him the four Grammy's. He announced the break-up at a live performance in Toronto, stating that he hopes he would meet someone soon, despite that it might make singing more difficult.
Sam expressed his fear that because he draws inspiration from heartbreak, the happy emotions of being in love could place a strain on his abilities.
In 2015, Buzzfeed reported that Sam had rekindled his romance with the reality television star Charlie King, having been on a couple of dates before.
Around the same time, Charlie also shared a photo on social media with Sam, as they spent a day on the beach together.
However, the popular singer never confirmed a relationship with Charlie, and the rumours quickly fizzled out not long afterwards.
Then in 2016, rumours flared up again, this time suggesting a relationship between Sam and the British model Jay Camilleri. Camilleri admitted during an interview with The Mirror that he and Sam were in the early stages of dating, but following this, Sam never confirmed a relationship between them. As it seemed, tany relationship was short-lived, since the rumours died down shortly afterwards.
Because gay couples rarely get seen in the media and tabloids, especially so for male-to-male relationships, Sam's romance with the '13 Reasons Why' actor, Brandon Flynn was one of the most publicised of 2017. Their public display played an important part in representing the gay community, by spreading friendly awareness. The American actor and British vocalist opened up about their relationship, after being seen holding hands and kissing in the streets of New York City in 2017.
In December that year, the couple officialised their relationship on Instagram. After that, the couple made frequent appearances on social media and in public outings, expressing their love with little but moral restrain.
Sadly though, the relationship did not last very long. The couple dated for about eight months until their split in June 2019, but at the time, neither one provided a reason for the break-up, leaving people to only speculate about what happened.
The most common and believable reason blames Sam and Brandon's busy schedules.
Fans of their romance went wild on social media, expressing their heartfelt sorrow when the news broke. Three months after the break-up, Sam opened-up to the media, and although he never revealed many details, he did admit that things ended on friendly terms.
He also stated that his emotions are still raw, but only had good things to say about Brandon.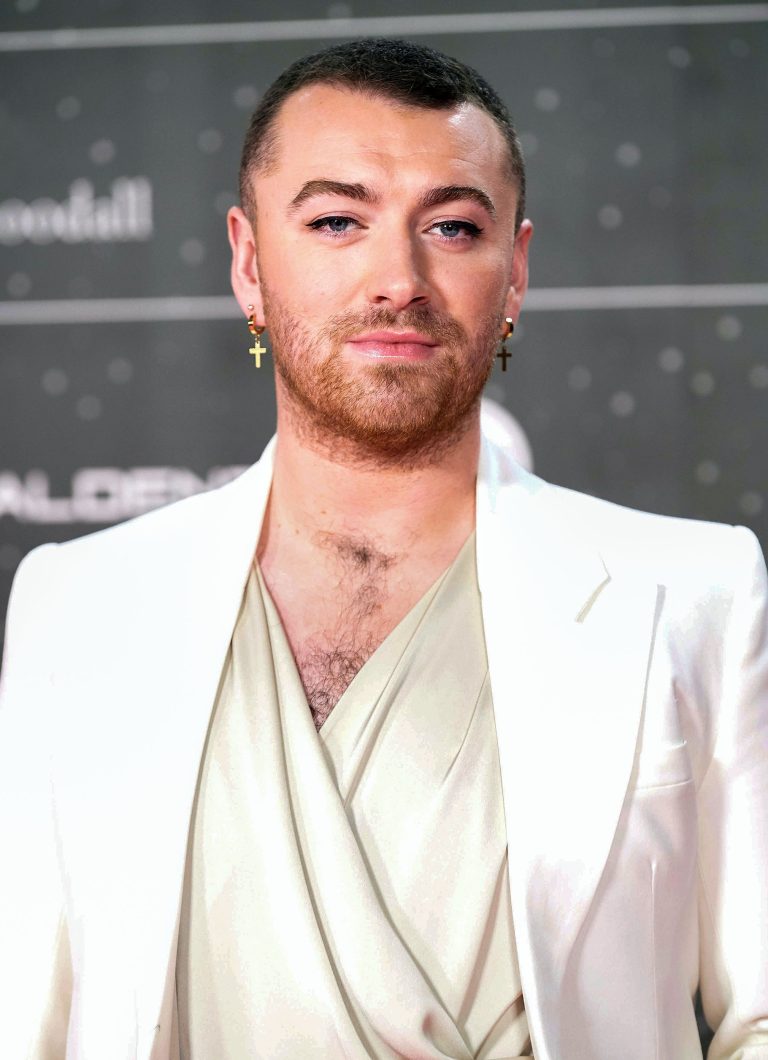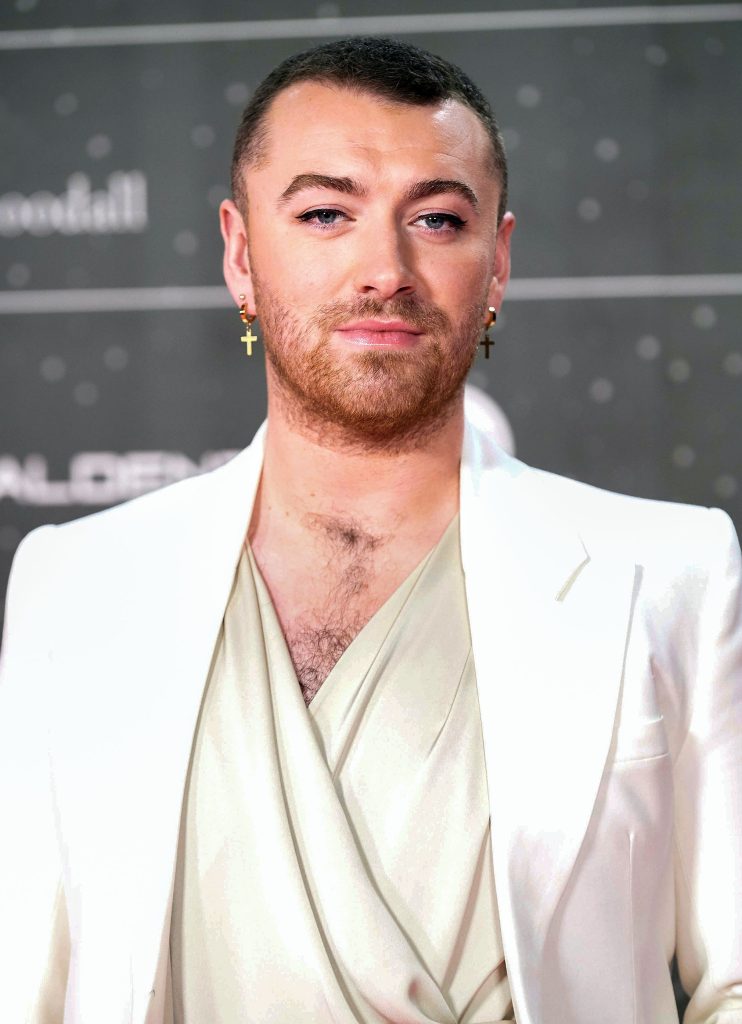 Although still trying to find what he took from the relationship, Sam admitted that Brandon was amazing and wonderful. Like his previous relationship, it didn't end nastily, but despite that, both Sam and Brandon unfollowed each other on Instagram shortly after the break-up.
The latest news about Sam's love life seems promising, but the whole truth is yet to be confirmed by the British singer. After being spotted going to a bar in North-London in August earlier this year, it seemed that there is a new man in his life, and the two could not appear more in love. The most interesting thing about this recent development in Sam's romantic interests, might be the way he met his potential new boyfriend, Francois Rossi.
While he is yet to speak publicly about his latest romance, the singer admitted during an interview with SiriusXM, that he spent his time in quarantine experimenting with dating apps. Going into the recent global lockdown, the greatest disappointment for Sam was the fact that he was single.
Despite admitting that it is a dangerous path to form relationships over long-distance on the 'phone or internet, it seemed that Sam has become one of the few lucky ones to succeed in finding love through this medium. However, he still has to confirm that this was indeed the method of how he met Francois, but, for now, people can only speculate.
Love Goes https://t.co/eTCT4PUAle
Mixture of emotions releasing this album. It's such a weird time to release music but I hope this record can be your friend. It's been mine. This is a celebration of youth and music and singing like a drama queen. I love you all eternally x pic.twitter.com/xYz5nvGEA3

— samsmith (@samsmith) October 30, 2020
Nonetheless, tabloids have already started digging up whatever information they can find on the mysterious man that seems to have stolen the fascination of the Brit. It seems that Francois is a French-born furniture designer who is considered a guru in his field, and who holds a Master's Degree in product design from the Royal College of Art.
Fans are anxiously awaiting Sam's confirmation about the recent rumours. While nothing is yet confirmed, his fans nonetheless wish him the best, and hope that the relationship becomes more significant than all the previous heartbreaks he's experienced.