Who has Sandra Bullock dated? Sandra Bullock Dating History
• Sandra Bullock is a veteran actress who made her debut in the late eighties and achieved fame in the nineties.
• She has won multiple awards and is considered one of Hollywood's most attractive women.
• She has dated several influential men of the film industry, including Tate Donovan and Keanu Reeves.
• Her relationship with Jesse James ended in 2010 due to infidelity and she is now in a relationship with Bryan Randall.
• Sandra has been romantically linked to many A-list celebs over the years, including Matthew McConaughey, Dweezil Zappa, Guy Forsythe, Bob Schneider, Hugh Grant, Ryan Gosling and Chris Evans.
Sandra Bullock is a veteran actress who has been on our screens for a very long time. She made her debut in the late eighties, but her claim to fame originated during the nineties as Annie in the film 'Speed', in which she played the leading heroine opposite Keanu Reeves.
Henceforth, Sandra has earned herself a fixed place in Hollywood and for good reason. Few ever reach the mastery of the art that Sandra has achieved, and who can play such a wide variety of characters. From portraying the hysterical damsel in 'Speed', the goofy femme fatal police officer turned beauty queen in 'Miss Congeniality', to her latest role as a surviving mother in the thriller 'Birdbox', it always appears to be so easy and natural for Sandra to assume the role of her characters.
Naturally, a talented actress such as herself has won multiple awards, and in her own right she is considered one of Hollywood's most attractive women, even now at the age of 55. Keeping that in mind, it is no wonder that her past is strewn with stricken lovers.
The beautiful Sandra Annette Bullock has had a long history of men swooning to her charms, even including men several years younger than herself, and some who are considered the hunks of Hollywood. She also has a history of dating several of the most influential men of the film industry, but while this might be quite an achievement, many are wondering when she will decide to settle down.
First Public Affair With Michael Mailer
While most people may have forgotten about Sandra's first-ever public relationship, only perhaps because it happened thirty-one years ago, it was the first of many and was quite the achievement for the rising starlet.
Michael Miller is an American producer and director, whom Sandra had met most likely while working on one of her earliest films – 'A Fool And His Money'.
Michael was the writer of the film and Sandra had a lead role, among the first of many to come. Most of the details about their relationship have been lost in time, and the juicy details now forgotten, but one might consider that Sandra's involvement with an influential figure in Hollywood may have played a vital role in her subsequent success.
They started and ended their relationship through the course of 1989, and nothing happened that was really worth writing home about. However, it would have certainly given Sandra the opportunity to walk in prospective circles and have given her access to catch the attention of many other producers and directors. Following the short-lived romance with Michael, Sandra moved on to begin what would become her first public long-term relationship with co-star Tate Donovan.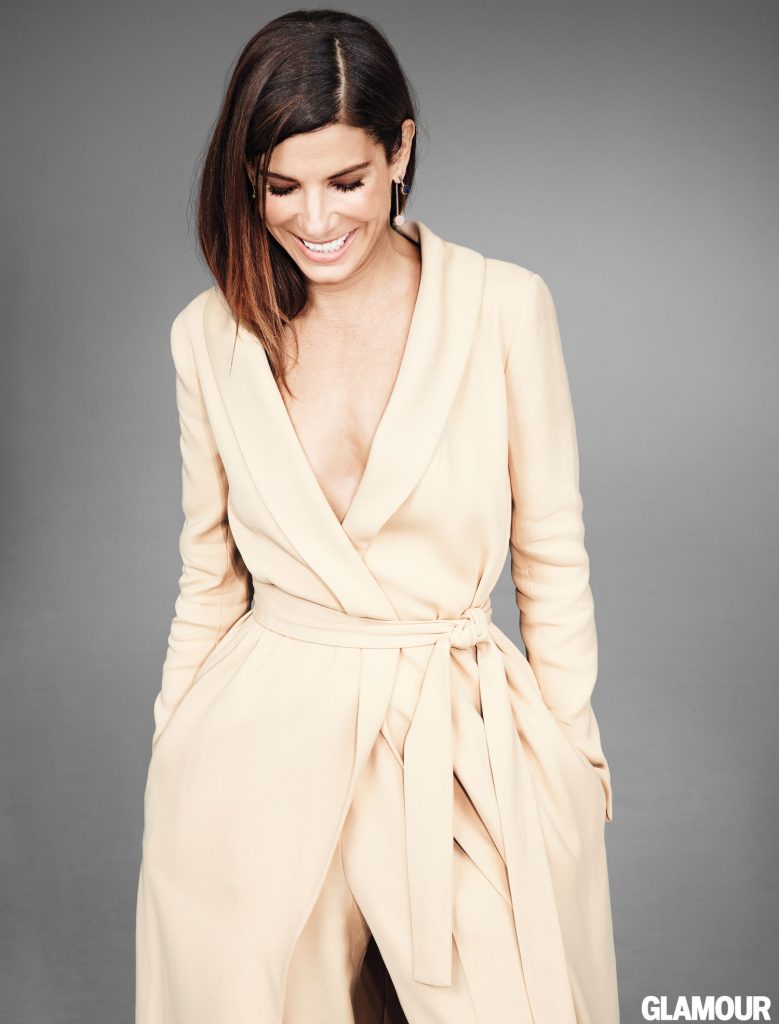 Love In A Potion
While filming the 1992 romantic comedy 'Love Potion No 9', Sandra met her future fiance Tate Donovan, who portrayed the lead role opposite Bullock. Sandra apparently fell deeply in love and was swept off her feet by the actor's natural charms. In a revealing interview with People magazine sometime after their separation, Sandra revealed just how much admiration she had for Tate.
Bullock mentioned that throughout their romance he had always been her biggest concern and her priority – it was always him first and her own concerns last.  In a later interview, she continued to have nothing but good things to say, even after Tate's hook up with her now good friend Jennifer Aniston. She adored Tate with incomparable admiration, Sandra told Vanity Fair in 1995.
She went on at length to call Tate that one person in her life who would remain the most influential, and said that she had never been any more intimate and close to anyone else in her life, and was aware that he considered her the same. He meant the world to her, and she to him. Finding an explanation to why it ended the way it did is difficult, but those involved would know what and why it happened.
The couple dated for two years since their meeting in 1990 on the set of their shared film title, that only reached theatres two years later, and appeared that both had a sip from a love potion. In 1992, Donovan proposed and the pair were engaged until October 1995, when the couple separated – Sandra confessed that she was broken by the breakup. Tate was Bullock's earliest love interest, and will always be one of her most influential romances.
He might be that one that got away. During an interview in 1996 – with the question raised, 'is she over her relationship with Donovan?' – Sandra said that he was the first person she never kept at length. In her own words, she describes how everyone has that one person that is set apart from all the others.
Many people suspected that it was Sandra's success that had intimidated Nate, and considering that something similar happened when he dated Jennifer Aniston, it might well be the truth. At the time Nate was unaware of Aniston's rise to fame as a 'Friends' star, and when on their second date photographers overwhelmed them, he decided to end the relationship.
Regardless, Sandra never believed no matter what that it was her success that drove Tate away, as she stated in an interview with Barbara Walters, adding that it was certainly not the reason, and that both of them made mistakes but had to learn from them and move on.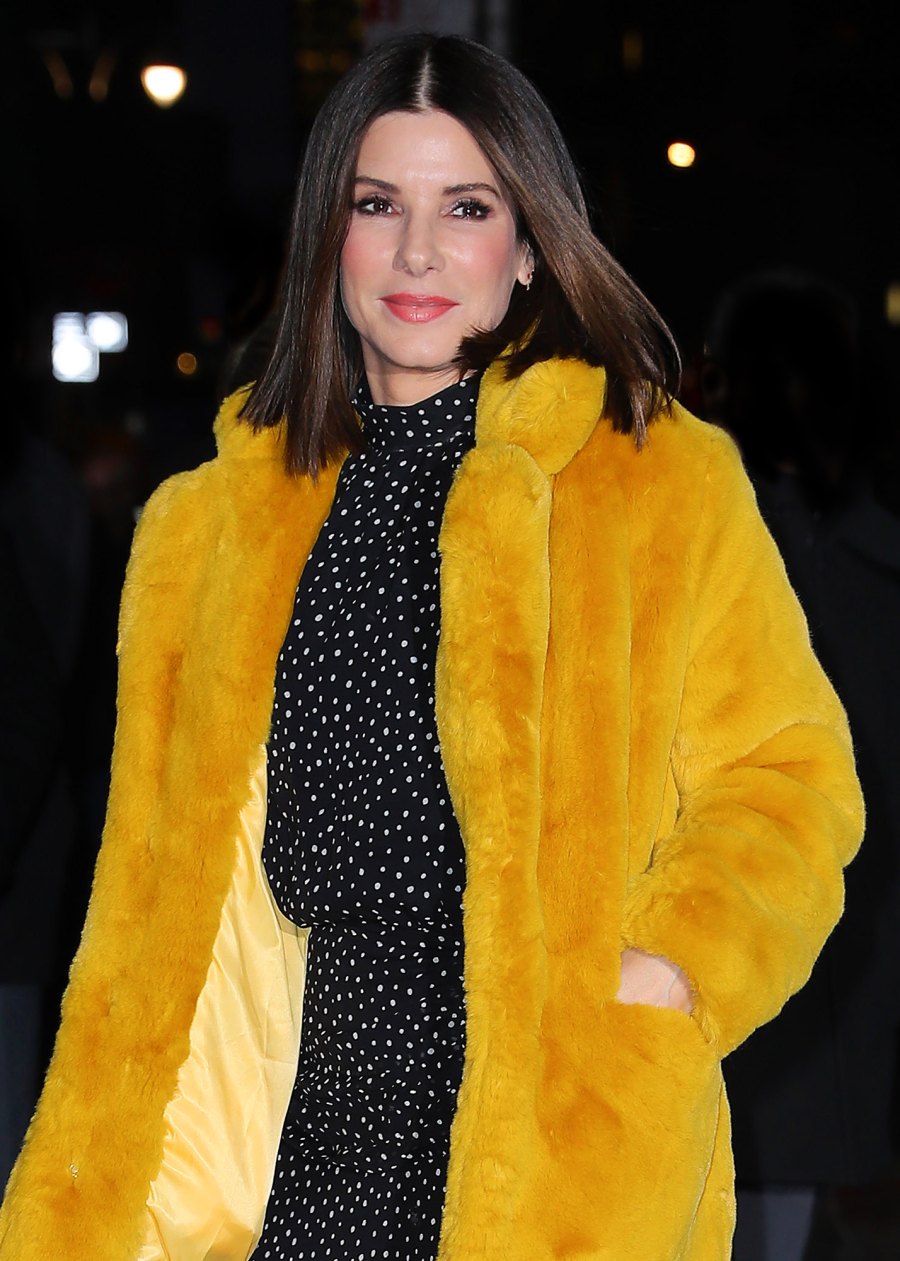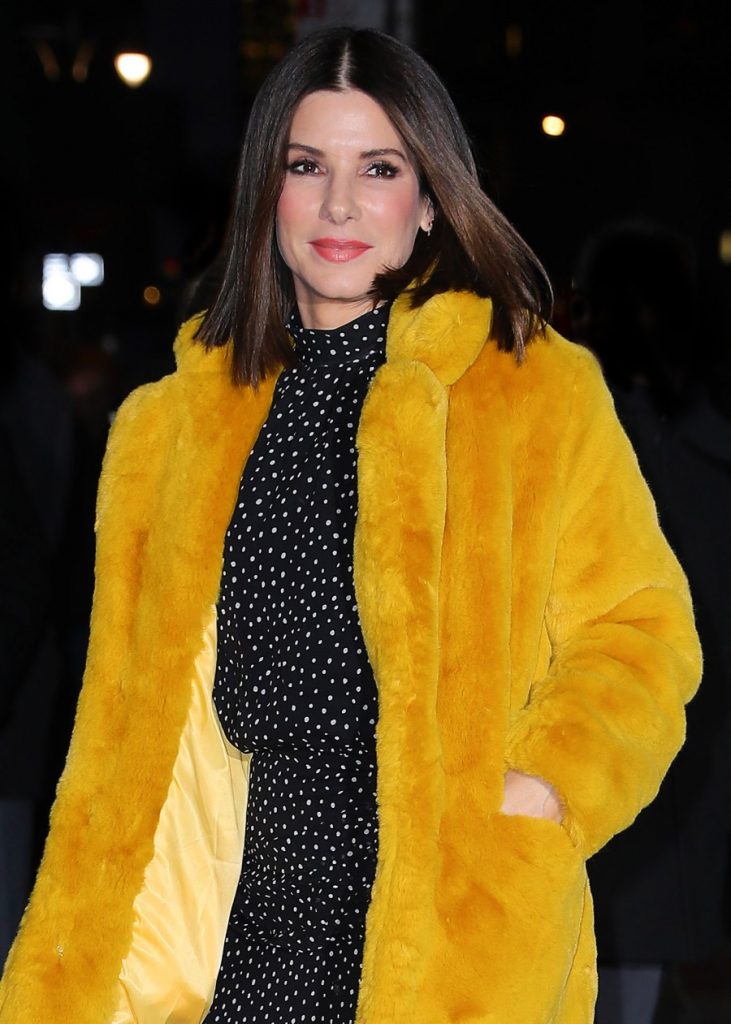 Sandra's intimate relationship with Tate ended after a total of five years, of which they had spent nearly four years betrothed to one another.
Sparks and Rumors
While still engaged to Tate, suggestive rumours surfaced that linked Sandra Bullock with her co-star in 'Speed' and 'The Lake House', Keanu Reeves. While it might just have been rumours that were never true, the two would make an adorable couple.
However, Keanu is known for being one of Hollywood's most gentle legends, and it seems unlikely that he would have involved himself with a woman who was engaged, yet in a revealing interview on 'The Ellen DeGeneres Show', his true feelings for Sandra surfaced.
Despite so many people who would want to ship this match-up, it would be too late. Keanu was happily married to Winona Ryder, and despite getting together again with Bullock in 2006 to film 'The Lake House', it was one relationship that never happened.
In 1995, Sandra was linked to the Dallas Cowboys Quarterback, Troy Aikman. The relationship was kept highly secret, and no one ever confirmed that there was something going on between the two. If there was, it might explain that infidelity was the subsequent cause that ended her engagement to Tate Donovan, but since these rumours were never confirmed, and her relationship with Tate had already experienced difficulties in 1994, the actress' records can still be kept clean.
In 2011, more rumours concerning Sandra's love life surfaced. After being spotted going on a hike with long-time friend Ryan Reynolds, with whom she starred in the 2009 film 'The Proposal', the tabloids hinted that the two stars may have found love with one another. However, these rumours turned out to be false. Ryan was in the process of divorce from Scarlet Johansson, and a year later married Blake Lively.
More rumours surfaced in 2014 that suggested she was seeing 'Captain America', Chris Evans. On the record, it's believed that the two were dating for two months, but things didn't work out between them, however, it was nothing more than something of a joke to Sandra, who laughed about it, saying they married, divorced and adopted a bunch of farm animals together, but will remain friends.
In 2015 Sandra was rumoured to have been seeing Michael McDonald, with whom it was suggested that she was planning to adopt her second child. Their relationship, if there was one, only lasted a couple of months. The two were seen together in February, and the relationship is said to have ended in May. However, Sandra did go through with the adoption, and became the mother to two children, Louis and Laila.
A Series of Unfortunate Relationships
In the years before her marriage to Jesse James, Sandra had dated a couple of A-listers, including Matthew McConaughey, who is six years her junior.
Their relationship lasted for nearly two years, and during their time together had been one of the most adorable match-ups in Hollywood. They began dating in August 1996 after meeting on the set of 'A Time To Kill', and separated in January 1998. During their relationship, Sandra insisted they were just friends, but it was Matthew who spilt the beans during an interview with InStyle.
In 1998, Sandra had a short-term fling with guitarist Dweezil Zappa, but the relationship didn't last very long. Following this encounter, Sandra started seeing another musician, Guy Forsythe, but again the relationship lasted less than a year. It seemed as though the actress was on a roll of breaking the hearts of younger men, and went through a phase of falling for musicians.
This ended when she started dating Bob Schneider, yet another musician, who was a year younger than Sandra. Their relationship lasted for two years from 1999 to 2001.
During an interview, Sandra confessed that it was low-key, and that they took it one day at a time.
Shortly after ending things with Bob, Sandra hooked up with her co-star in 'Two Weeks Notice', Hugh Grant, which seemed that it was the end of her infatuations with younger men and musicians. Their relationship did not last, however, as it ended before the end of 2001.
After her short-term fling with the British actor, Sandra began dating Ryan Gosling, her co-star in 'Murder By Numbers', who was a surprising 17 years younger than her. However, despite the major age gap, the relationship lasted for nearly two years, from March 2001 until December 2002. They blamed the long distances between them as the cause of their separation, as Ryan lived in New York, while Sandra lived on her ranch in Texas.
An Ill-fated Marriage
In 2004 it seemed that the actress had met her soul mate when she married Jesse James.
Sandra Bullock's Ex-Husband, Jesse James: 'Losing My Son' Was the Hardest Part of the Split http://t.co/vvgmzSP0wn pic.twitter.com/dfEm9a2kns

— MSN (@MSN) September 26, 2015
The two met after Sandra arranged a tour of the Monster Garage for her ten-year-old godson, of which the kid was a big fan. The television personality and host of the outfitter show had been able to win over the affection of the famous actress, and it soon led to them tying the knot. After dating for a year, Jesse and Sandra married on 16 July 2005. While their wedding day had been among the most beautiful, the end of their marriage was far messier.
Their wedding was held on a 300-acre ranch in Solvang, California. Sandra had worn a lace dress designed by Angel Sanchez, and took her vows in front of 300 witnesses. She looked extravagantly beautiful as she walked down the aisle, with a record of her late mother's opera performance of Casta Diva playing.
Unfortunately, despite taking his vows in front of so many people, Jesse had not kept to his word. In March 2010, several women came forward to admit that they had had affairs with him while he was married to Sandra.
In mere days, Jesse became one of the most loathed figures in Hollywood, and despite a public apology to his wife, Sandra filed for divorce, finalized on 28 June 2010. This happened while Sandra was planning the adoption of her first child Louis, but despite her sudden divorce, went through with the adoption in any case.
Who Is Sandra's Newest Love?
After a messy marriage with bad-boy Jesse, it would seem unlikely that the Bird Box starlet was looking to settle down any time soon. As of June 2015, Sandra has been in a long term relationship with model and photographer Bryan Randall. Everything seems to be rosy between them, but, no wedding plans have been mentioned.
The couple has remained low-key and quiet about their relationship, although rumours were spread that they had possibly married in secret. People close to the couple denied this, but did call them potential soul mates, and said that if they were to marry it would be in private. Their relationship has been going well, and according to Bullock, Randall is absolutely good with her children.