Who has Selena Gomez dated? Boyfriends List, Dating History
Selena Gomez is an American singer-songwriter, actress and producer, whose first TV appearance was in the children's show "Barney & Friends," at the age of seven. She emerged as a teen idol when she took on the role of Alex Russo in 2008, in the Disney Channel TV series "Wizards of Waverly Place," and played it for four seasons. Since then, she's been part of many movies, including "Princess Protection Program," "Spring Breakers," "Getaway," and "Hotel Transylvania."
She eventually ventured into singing with the band called Selena Gomez & the Scene, and enjoyed commercial success with three albums landing in the top ten of the Billboard 200 chart. However, it was her solo albums such as "Revival," "Rare," and "Stars Dance" that made her a huge star, with all three of them debuting at No.1 on the Billboard 200, along with eight singles that made it to the top 10 of the Billboard Hot 100.
Selena's Dating Choices and Hookups
Her success made her one of the most talked-about Hollywood celebrities, more so because of her personal life.
https://www.facebook.com/Selena/photos/10157961715930975
Her dating choices sparked controversies that would make her a trending topic on social media, and attract widespread media coverage.
Nick Jonas – "The Puppy Love" (2008)
Selena was just a wizard-in-training in "Waverly Place" when she dated Nick Jonas in 2008. He'd just came out of a two-year relationship with another Disney star, Miley Cyrus. At that time, fans were curious if there had been overlapping between the two girls, particularly when Miley wrote her break-up song, "7 Things." One of the controversial lines in the song was "You love me, you like her," which fans believed was a reference to Nick and Selena.
Nick also started his career at a young age just like Selena, and so it was easy for them to connect, having the same interests. At the time they were dating, he was still part of the boyband Jonas Brothers, which he formed with his older brothers, Joe and Kevin in 2006. The relationship didn't last long, as they only dated for a few months and parted amicably. A decade later, she described it as her puppy love, and trolled him when he made a guest 'appearance' on BBC Radio 1 during a heart rate monitor segment.
She surprised Nick, and asked him thru a video if he remembered their date in Central Park. His heart rate went up as Nick revealed they had a double-date with his brother Joe and Taylor Swift at that time. He ruined the date by walking 25 feet apart from her instead of side by side for fear of being discovered together, but people around them were already taking pictures anyway.
Later on, Selena cleared up the alleged love triangle with Miley, and said it was just a simple case of liking the same guy in their teens, but there was no overlapping. They had all moved on and remained friends.
Taylor Lautner – "Team Jacob" (2009)
When everyone's debating who was hotter between Edward and Jacob in the "Twilight" movie series, Selena was 100% rooting for Team Jacob back in 2009. She dated Taylor Lautner, who played the passionate, loyal wolf, Jacob Black in the movie.
The two met during the filming of their movies in Vancouver – Selena with "Ramona and Beezus" and Taylor with "New Moon," the second installment of the "Twilight" saga.
Fans went crazy when the two were spotted dining at restaurants around Vancouver. At first their close friends denied the relationship, saying that the two were just friends, but Taylor would be seen hanging out around her movie set. However, it didn't last long, and they went on their separate ways after they finished filming. He said they ended the relationship because he wanted to focus on his burgeoning career at that time, and avoid any distractions. They are still friends up to this day, and Selena remembers him for being so sweet and loving to her.
Justin Bieber – Jelena, Hollywood Sweethearts (2010 – 2014)
If there was one celebrity pairing among all Hollywood power couples, which rivaled that of Angelina Jolie and Brad Pitt's relationship that sparked global interest, it was Selena and Justin Bieber. The fans and the media even created a name for them, Jelena. Whenever they were seen together in public, it would become a trending topic worldwide. It started as a cute teen love story, but ended after five years with much angst and drama in between.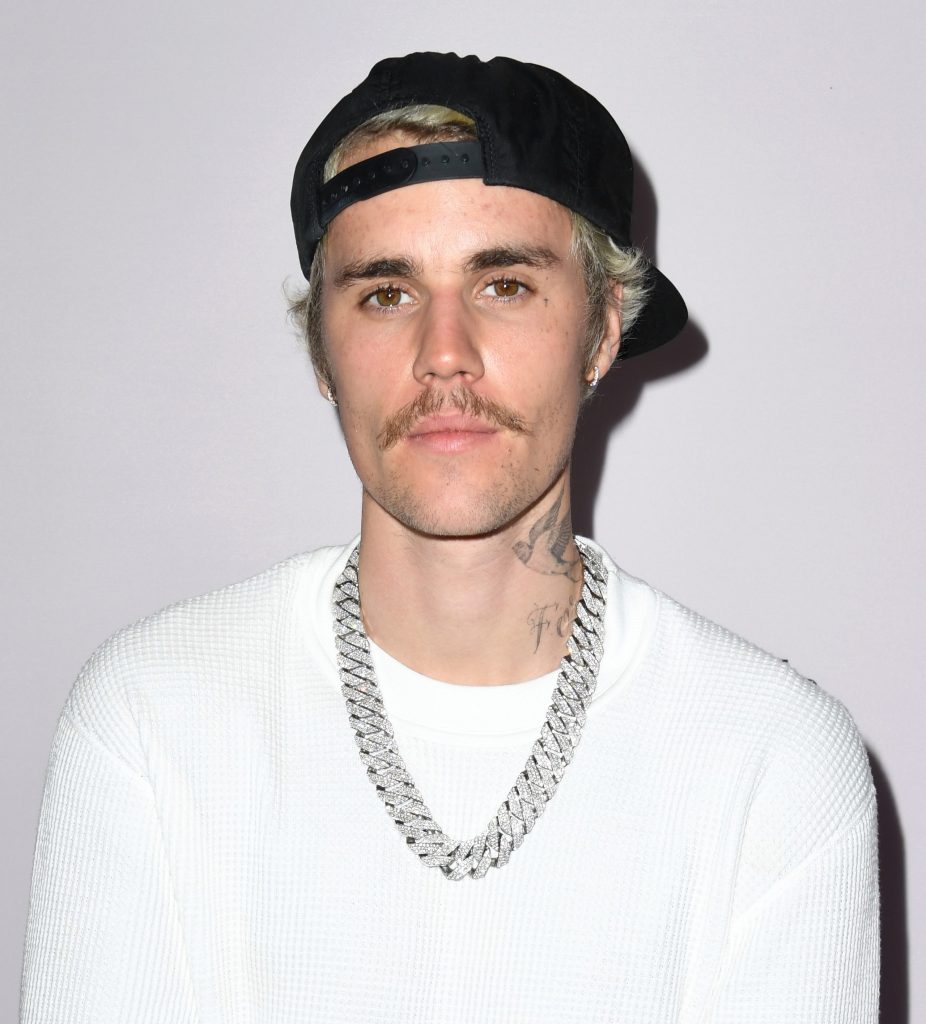 Both fandoms celebrated the union of their favorites, and then fought fiercely online when the relationship ended.
Justin is a Canadian singer, who debuted with songs such as "One Less Lonely Girl" and "One Time," which both made it to the top twenty on the Billboard Hot 100 in 2009. He was labeled as a global teen idol when he released his debut full-length album, "My World 2.0," a year later, which topped the Billboard 200 chart, and spawned the mega-hit single, "Baby." Justin's success came so abruptly that he had a difficult time handling his popularity. His public image also made a huge leap from the innocent cute teen to a bad boy in 2014, with several run-ins with the law.
Jelena was first seen together publicly when they were cuddling at IHOP in December 2010. She was 18 at that time and he was 16, but when asked if they were dating, they both denied it. After a month they were spotted again at the Caribbean celebrating New Year's Eve, and welcoming 2011 with a kiss.
By February, they'd become an official item, and walked the red carpet at Vanity Fair's Oscars Party. They attended the 2011 Billboard Awards and shared a kiss. Justin said in an interview with Oprah that he didn't want her to feel that he's ashamed of her, so even if it would earn a backlash from the fans, he decided to admit it. Everything seemed to be going great, with Justin reportedly making all those grand gestures of love, including renting a stadium so they could watch the movie "Titanic."
Unfortunately, probably due to their immaturity, they called it quits by November 2012. However, after a few weeks, they were seen together again, but the reconciliation was quite brief. This was the start of the on-again-off-again relationship between the two that even loyal fans and the media were left confused with their dating timeline.
In 2013, Justin would tease the fans by posting throwback photos of himself and Selena.
Later on, it seemed that they got back together when she went to Oslo, Norway just to watch his concert. However, despite having fun during that Norway reunion in April, it seemed that by December they weren't together anymore, as confessed by Justin during a radio interview with Big Boy, even if his song, "All That Matters," was all about her. He said at that time that he still loved her.
They gave it another try in August 2014, but called it quits again in November that year; she released her song "The Heart Wants What It Wants," which she admitted was about him.
David Henrie – "Brotherly Love" (2014)
Fans were quite hopeful when in 2014 Selena was spotted several times publicly with David Henrie; they felt that maybe she needed someone more grounded in her life. David played her brother in her TV series, "Wizards of Waverly Place," but gossip sites speculated that their relationship in real life wasn't quite brotherly.
The constant meet-ups were mostly about their first movie project together, "This Is the Year," which was his first directing job, while she was his producer. They were such good friends, that she even played the third wheel in one of his dates with his then future-now wife Maria Cahill.
Zedd –   "The Not-So Publicity Stunt" (2015)
After the tumultuous love affair with Justin, Selena dated Anton Zaslavski, better known as Zedd. The German-Russian Grammy-winning songwriter-record producer was first rumored to date Selena back in January 2015. She posted a photo of his studio, but deleted it later on. Zedd, on the other hand, also posted a photo of her on his Instagram, and that led to the conclusion that the two were collaborating on a new song. By February, he again posted a photo with Selena lying in bed, and captioned it with 'Oh hi derrling… – The Room #TheRoom #theRoom #THEroom #theROOM.' It fueled even more dating rumors, and fans were excited.
D.C. round 2!!!
2 sold out nights!
Returning to live music feels absolutely incredible 🥲 pic.twitter.com/EWEngFR1xK

— Zedd (@Zedd) June 13, 2021
Zedd was the man behind the certified-platinum hit singles "Clarity" with Foxes, "Stay the Night" with Hayley Williams, and "Break-Free" with Ariana Grande. Interestingly, he also produced and even co-wrote Justin's "Beauty and a Beat."
Selena and Zedd met by chance on his day off, as he was on a hunt for furniture when he needed to use the bathroom, and the nearest one was at their recording studio. When he went into the building he saw the head of his label with Selena; they were formally introduced, and then a week later he found himself working with her on some music.
Selena said everything just happened naturally, as they talked and shared their love for music. They only dated briefly, but it was quite public. She admitted that they had a thing in early 2015, but it didn't work out. They parted on good terms, but Zedd shared later on that while what they had was beautiful, he had a hard time dealing with the media interest in them.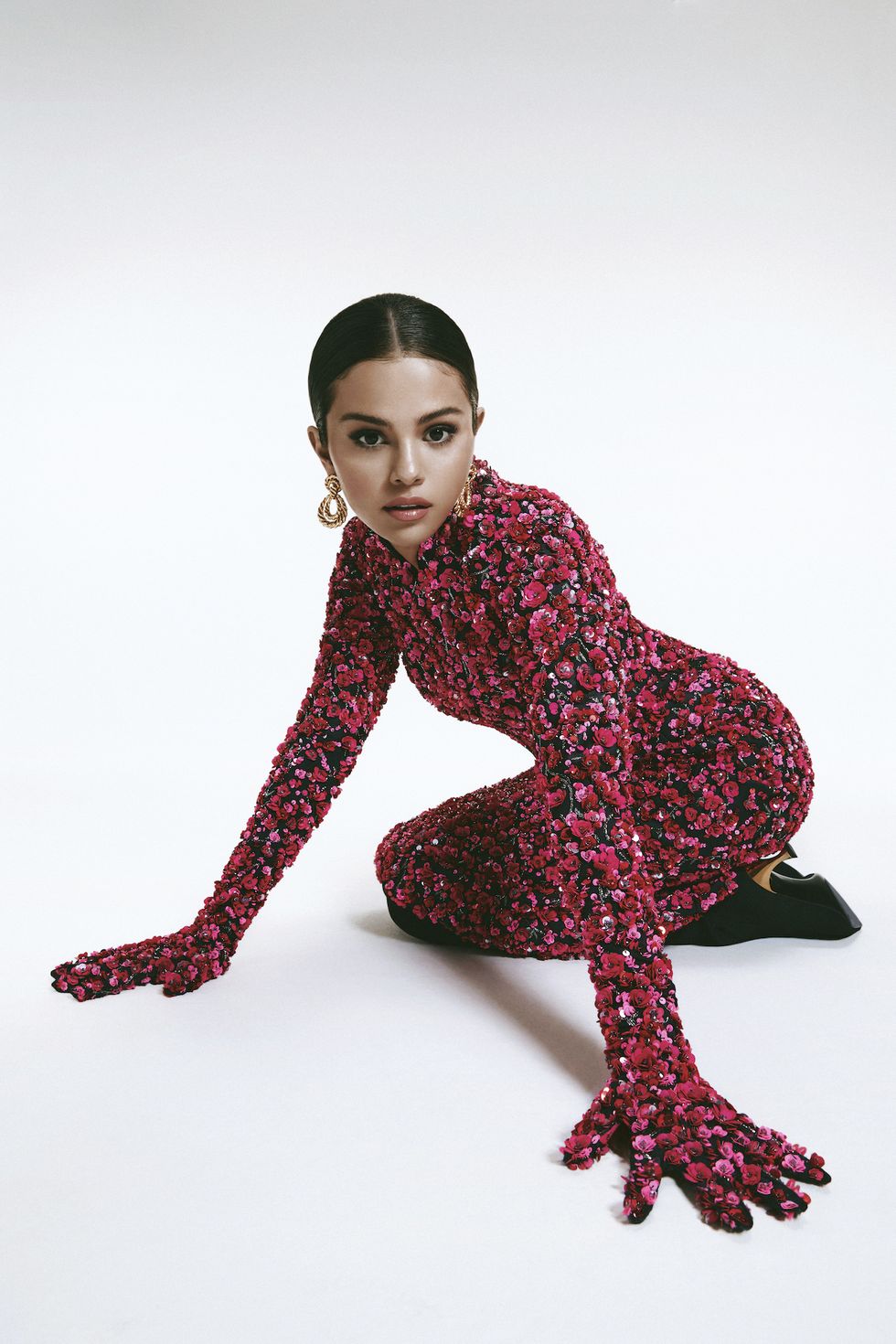 He said he knew that he was dating a superstar, but he never thought that it would change his life. Apparently, the media overstepped their bounds by incessantly calling his parents, and there were incidents that some people were hacking his friends' 'phones and social media accounts. It was so crazy that Zedd kept his personal life low-key after his time with Selena, and ignored any dating questions from the media.
Charlie Puth – "We Don't Talk Anymore" (2015)
In the latter part of 2015, she was next rumored to be dating another musician, Charlie Puth,. While Selena never addressed the rumors, he was quite open about it two years after it supposedly happened. During an interview with Billboard, he said he's not a kiss-and-tell guy, but he contradicted himself by revealing what had happened between them in the past.
The "Marvin Gaye" crooner shared that they had dated, and it was brief but impactful, around the time that they were making his third single, "We Don't Talk Anymore."
He further said that 'The only way a song like that can come across as real is if there's something else going on behind the scenes.' He even hinted that Selena was still in love with someone else, and that's the reason why it didn't work. The two only worked for two weeks, but some believed that while his feelings might have developed within those two weeks, Selena probably viewed it differently. When asked why she wasn't part of the music video of the song, he simply said that 'We don't talk anymore.'
Niall Horan – "The Irish Fling…Or not" (2015)
Before 2015 ended, Selena was rumored to be with another European celebrity, former One Directioner Niall Horan. Allegedly, during the actress-dancer Jenna Dewan's party, they were spotted making out, and sources even said that Selena was really into it. However, during a red carpet event, the "Good For You" singer refuted the rumors, saying that they were just friends.
It would just have been another baseless rumor, but a few years later Selena was seen entering the Irish singer's home, carrying groceries.
— Niall Horan (@NiallOfficial) May 9, 2021
Tongues were wagging yet again that the two were just keeping their relationship low-key. However, it turned out that the paparazzi conveniently forgot to tell everyone that 15 other people went into Niall's home for an afternoon barbecue. Later on, when a group photo surfaced and went viral, fans continued to speculate about them, since in the photo, his right arm was placed around her shoulders.
The "Nice To Meet Ya" hitmaker then cleared it up during a radio interview, that they were good friends and had the same circle of friends. He even elaborated that they supported each other's careers just as when Selena promoted his music on her Instagram Story.
Samuel Krost (2015 – 2016)
In January 2016, Selena was reported to have a new man, Samuel Krost. They were spotted hanging out together numerous times, and it was obvious that they were a couple as they were holding hands. Her fans, the Selenators, felt that this one could last longer, as he wasn't from the entertainment industry. Samuel is an NYU graduate with cum laude honors, and runs his own fashion brand called Krost New York.
https://www.instagram.com/p/COftf8WtTZr/
The two probably met through their common friend, Gigi Hadid.
For some undisclosed reasons, the relationship ended after them being together from fall 2015 to spring 2016. Three years later, reconciliation rumors went viral over social media, when they were spotted having dinner at the same restaurant in New York, albeit separately. It was reported that Selena was with her friends, and after a few minutes, Samuel was seen arriving along with his crew.
The Instagram Queen quickly denied the rumors, by posting that the tabloids were overselling the story as she was not dating anyone, and had been single for the last two years. She then posted a photo wearing a pair of track pants from her ex-boyfriend's clothing line, with the word "Bye." Samuel at that time posted on Instagram addressing Selena's bashers, that Selena had a real heart and real feelings. He further said that even if they went their separate ways, he learned that love existed, and told Selena that he loved her.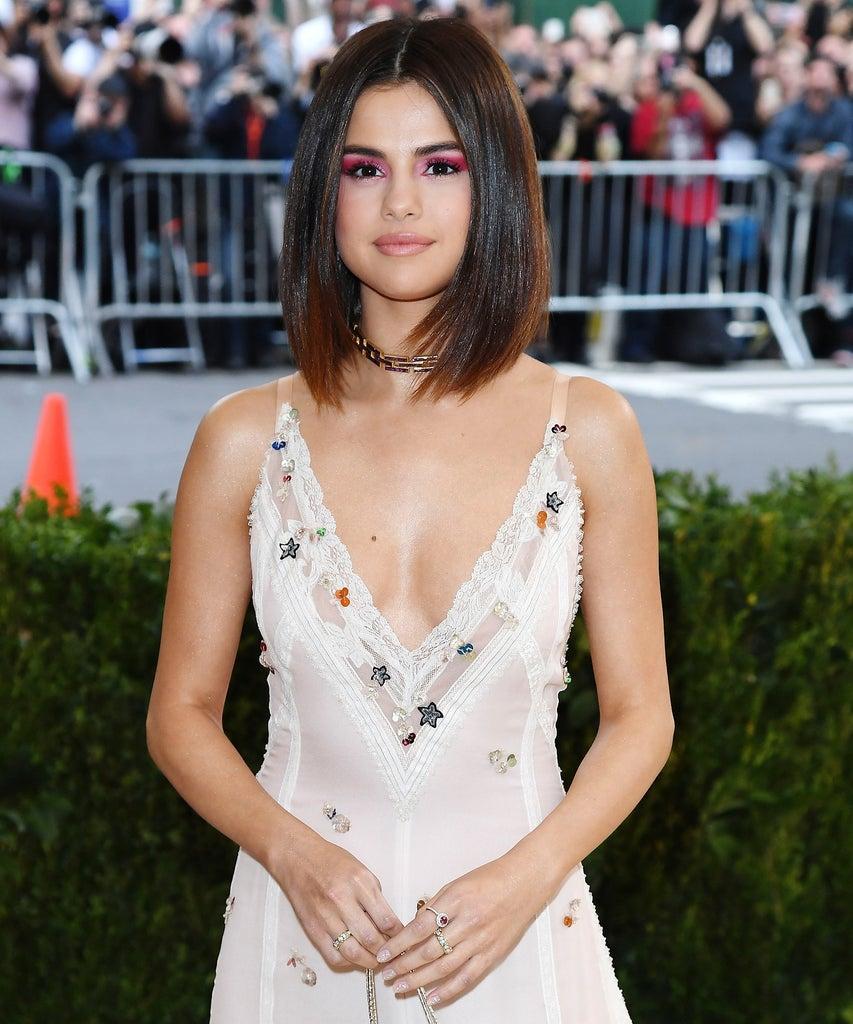 Orlando Bloom – "The Dumb Conspiracy" (2016)
One of the great mysteries in Selena's dating history that would probably never be addressed was the rumor that Justin and Orlando Bloom had a fight in 2014, but it wasn't clear if it was over her or Orlando's ex-wife, Miranda Kerr. At that time, she'd just broken-up with Justin, and he'd just divorced Miranda. Selena and Orlando were photographed sitting down on the sidewalk, but nothing came out of it.
Orlando is an English actor and producer, whose rise to prominence was due to his iconic role as Legolas in the blockbuster movie trilogy, "Lord of the Rings." His stardom was cemented when he also became part of another movie franchise series, "Pirates of the Caribbean."
In 2016, Selena was reported to be dating actor Orlando Bloom, who was officially dating the "Dark Horse" singer, Katy Perry. The dating rumor started when they were photographed getting cozy together during the after-party of one of her concerts. Some insisted there were incriminating photos, and others argued that they could have been captured at a certain angle that made it seem scandalous, as they were blurry.
Katy Perry tweeted that instead of spending too much time on a 'dumb conspiracy,' why not just look into Orlando's recent work with UNICEF, and Selena retweeted the post.
The Weeknd – "Dear Melancholy" (2017)
After being single for two years, Selena found another one to love. In January 2017, she was caught making out with Canadian singer-songwriter, Abel Makkonen Tesfaye, who goes by the stage name The Weeknd. It gained widespread media coverage especially since he'd just broken-up with the supermodel Bella Hadid, two months before hooking up with Selena.
The Grammy award-winner, The Weeknd, started as a YouTuber, uploading his music through the video-sharing site in 2010 to gain recognition. By 2015, he'd already released five No.1 albums, and numerous certified multi-platinum hit singles.Their relationship was well-documented on both their Instagram accounts, as they weren't shy of sharing their love with everyone. However, the relationship lasted for only 10 months, when all thought it was for keeps, seeing them both very supportive of each other's career.
When not busy, she traveled with him to several countries and attended most of his concerts on three continents. They even moved in together, in a luxurious New York apartment, and she would wait patiently for him to come home during the second leg of his tour. The "Blinding Lights" singer on his part even adjusted his schedule when Selena had a kidney operation, just to make sure he was there to support her.
When they announced their breakup in October 2017, it didn't take long for him to be seen with Bella, and her with Justin. His "Dear Melancholy" extended play was said to be for Selena, and there were references also to Bella and Justin. The lyrics of songs on the album conveyed what he felt all through their relationship; regardless, they remained friends after the break-up.
Justin Bieber – "One Last Time" (2017 – 2018)
Just when everyone thought they would never see Selena with Justin together again, he was spotted in her house with their friends just after it was announced that she and The Weeknd called it quits.
Justice triple chucks deluxe out now @LilUziVert @Jaden @QuavoStuntin @DaBabyDaBaby @ToriKelly https://t.co/sLXoxRbDN2 pic.twitter.com/P518kY03Pq

— Justin Bieber (@justinbieber) March 26, 2021
It was obvious that they had reconnected, and were seen everywhere again, doing simple things such as having breakfast, walking around, attending Church, and hanging out with friends. His car would be seen coming in at night, and leaving the next morning.
In November 2017, Jelena was officially back and the online world went crazy. Their fans were so ecstatic about the news although Selena's mom was against it. For a time, the couple was happy and she even attended his father's wedding. However, in March 2018 they called it quits, and this time there would be no reconciliation.
It didn't take long for Justin to be spotted dating the model Baskin Champion, although after two months, he rekindled his relationship with ex-girlfriend Hailey Baldwin. By June 2018, he'd proposed to Hailey and they married after two months.
At that time, Selena released the song, "Lose You To Love Me," which fans believed was her goodbye song for Justin.
As of mid-2021, Selena has been quiet on the dating front, but for how long, and who next…?