Who has Shaquille O'Neal dated? Girlfriends, Dating History
Shaquille Rashaun 'Shaq' O'Neal is well known and acclaimed for his career as a top multi-award winning National Basketball Association –  NBA – basketball player, and later as an actor and producer. He was born in Newark, New Jersey, USA, on 6th March 1972. Some of his distinctive features are his towering height of over 7ft, or 2.15 meters, and his bulk of 325lbs, 147kgs, both of which made him a force to be reckoned with on the basketball court, and his deep, bass voice. If you've heard the catchphrase, "Shaq Attaq", that's him! He is also  referred to as Superman, Diesel, or the Big Aristotle.
Shaq's stepfather, Phillip Harrison, worked in the US Army Reserve, and as a result Shaq lived in West Germany and then San Antonio, Texas during his childhood, where he went to the Robert G. Cole Junior-Senior High School.
He attended Louisiana State University – LSU – in 1989, but left after his junior year to join the NBA. He returned to LSU to graduate in 2000 with a minor degree in political science and a bachelor degree in general studies. In 2005 he completed an MBA degree through the University of Phoenix and in 2012 graduated from Barry University as a Doctor of Education.
Shaq, now 48 years old, had an illustrious 19-year basketball career, drafted in 1992 by the Orlando Magic, then from 1996 playing for the Los Angeles Lakers, signing a $120 million seven year contract at that time the wealthiest in the sports history, and winning three NBA Finals, then another with the Miami Heat. He was the NBA's Most Valuable Player in 2000, several times a member of the All Star Game MVP, and in 1996 he played for the gold medal-winning US basketball team at the 1996 Olympics in Atlanta.
In March 2005 Shaq was appointed Honorary Special Deputy US Marshal, and in August became an officer of the Sheriff's Office in Bedford Country, Virginia in 2005 and serves as a Reserve Police Officer for the Los Angeles Port.
Shaq always dreamt of doing a movie and when he was offered $7 million to act in what he called a 'genie' movie, "Kazaam", which premiered in 1996, he couldn't say no, could he? That was the launch of his acting career and Shaq went on to star in several movies including "Steel", "Scary Movie", "The Smurfs", "The LEGO Movie", "Blended" and "What Men Want".
But Shaq didn't stop at that – he gave rapping a go and recorded a CD, but which was a bit of a failure. He has also published two books: "Shaq Talks Back" in 2001, and his memoirs, "Shaq Uncut: My Story" in 2011.
Some of the brands he promotes are Pepsi, Reebok and Nestlé Crunch, and he also owns an eatery. He is a philanthropist too, taking part in campaigns run by the Boys & Girls Club of America, with whom he has been involved since his youth.
So with all of this on the go, when has Shaq made time for women in his life? And who are these ladies?
The first of public note was the attractive, slim Arnetta Yardbourgh, whom Shaq dated in 1995. Arnetta is a Texas-born professional life coach and philanthropist, raised in Houston. Their relationship broke down around January 1996, but on 18th July of that year, Arnetta gave birth to their daughter, Taahirah O'Neal. Since their breakup, they have managed to keep their relationship cordial.
Very little is known about when Shaq met his great love, the strikingly beautiful Shaunie Nelson, apart from the news that they had been dating from 1998 when Shaq was 24 and she 22.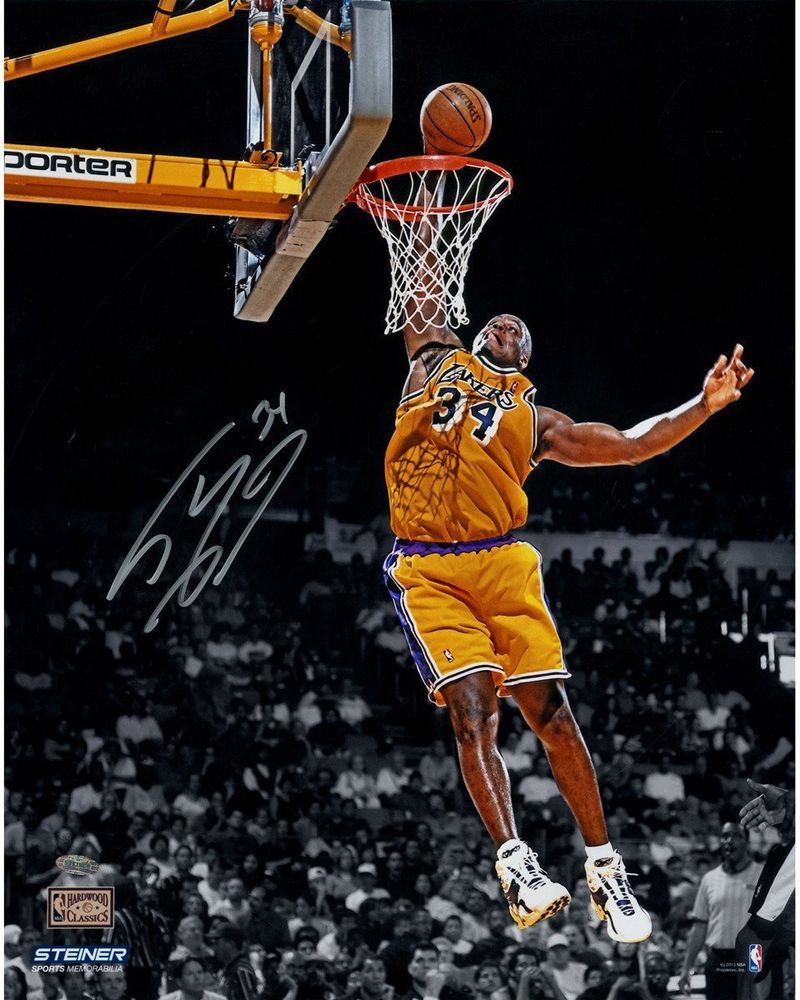 Shaunie was born Va'Shaundya Nelson in Wichita Falls, Texas on 27th November 1974. She is a producer, writer and philanthropist, known for "The First Wives Club" in 2019, "Shaunie's Home Court" in 2016 and "Basketball Wives" in 2010. Although Shaunie stands pretty tall at 5 ft 11 in (180 cm), Shaq towers above her.
Shaunie had a son, Myles, in 1997 from a previous relationship. Then she and Shaq had two children, Shareef Rashaun born 11th January 2000, Amirah Sanaa on 13th November 2001 before they married on 26th December 2002 in a luxurious, highly secret ceremony at the Beverly Hills Hotel. The couple had another two kids, Shaquir Rashaun on 19th April 2003 and their daughter Me'arah Sanaa O'Neal born 1st May 2006.
Sadly their marriage hardly made the five year mark. In September 2007, Shaq filed for divorce saying the marriage was irretrievably broken and that Shaunie had been secretive about her assets and had been mishandling financials.
But is that the real reason? So where and why did the romance disappear out of their lives? Well, truth be told, it appears Shaq couldn't stay faithful to his wife and after he blindsided her with numerous infidelities over the years, their marriage broke in half. They temporarily reconciled, but their divorce eventually went through on 9th November 2010, bringing an end to their 12-year relationship.
Read on as we uncover the illicit love affairs the big guy handled on the sidelines.
In 2001, Shaq appeared on the cover of Star Magazine with Cindy Crawford with the cover story of "Shaq: My Affair with Cindy Crawford".
He went on to say in an LA Power 106-FM interview, that he had slept with American tennis star Venus Williams, and Aaliyah, the award winning singer who had a promising acting career ahead of her but was tragically killed in a plane crash. Venus was furious and made a public statement denying his allegations.
Shaq then confessed to local media that he had made it all up and apologized, saying it was a bad joke and that not everyone has a great sense of human like he does. Venus stated that it was "in very bad taste" and that he should use better judgment where one's reputation is concerned. On 9 May 2001, the Los Angeles Times reported that Shaq's BS claims were completely untrue and called him a "Big Fibber". Although Shaq has a reputation as a funny guy and regularly pulls people's legs, making up these kinds of stories is crossing the line and simply out-of-bounds.
#Sponsored Looking to make and save more money this year? Start saving money and secure your financial future today with Steady! Visit https://steadyapp.onelink.me/S98X/b5b03e5c to get started!

Posted by Shaquille O' Neal on Friday, January 24, 2020
Four years after Shaq and Shaunie were married, at the age of 31 Shaq had an affair with the sultry, shapely, black-haired, dark-eyed Karrine Steffans. She is an American author and actress, born in the Virgin Islands and was 25 at the time. Karrine is known for "Confessions of a Video Vixen", the series of books about her sexual liaisons with famous sportsmen and rap stars, leaving  a long list of lovers in her wake, whose abilities were described in often lewd and vulgar terms. She is also known under the name of "Superhead". Shaq and Karrine's affair lasted a year, yet her summation of his sexual prowess was not very complimentary. She joined the cast of "Basketball Wives LA" in 2012. After several more lovers, she is currently dating American businessman, Everette Taylor.
Next up – in July 2007, Shaq dated the beautiful, athletically-built, blonde, blue-eyed, Swedish adult/glamour model Dominica Westling.
She was 22 at the time and he 35, and being short, she appeared diminutive next to him. Dominica had moved from Sweden to London and then Miami where they met, and it was reported that Shaq frequently took her to his house when his wife was away. Their affair lasted two and a half years until January 2010.
As if that wasn't enough for our man, Shaq, he concurrently dated the American rapper, Trina. She was 32 and he 35 at the time, and their romance lasted three months from August to November 2007. Born Katrina Laverne Taylor in Miami, Trina launched into the world of fame with her second album, "Diamond Princess". Her music and her fragrance range have earned her a fortune in the region of $6 million.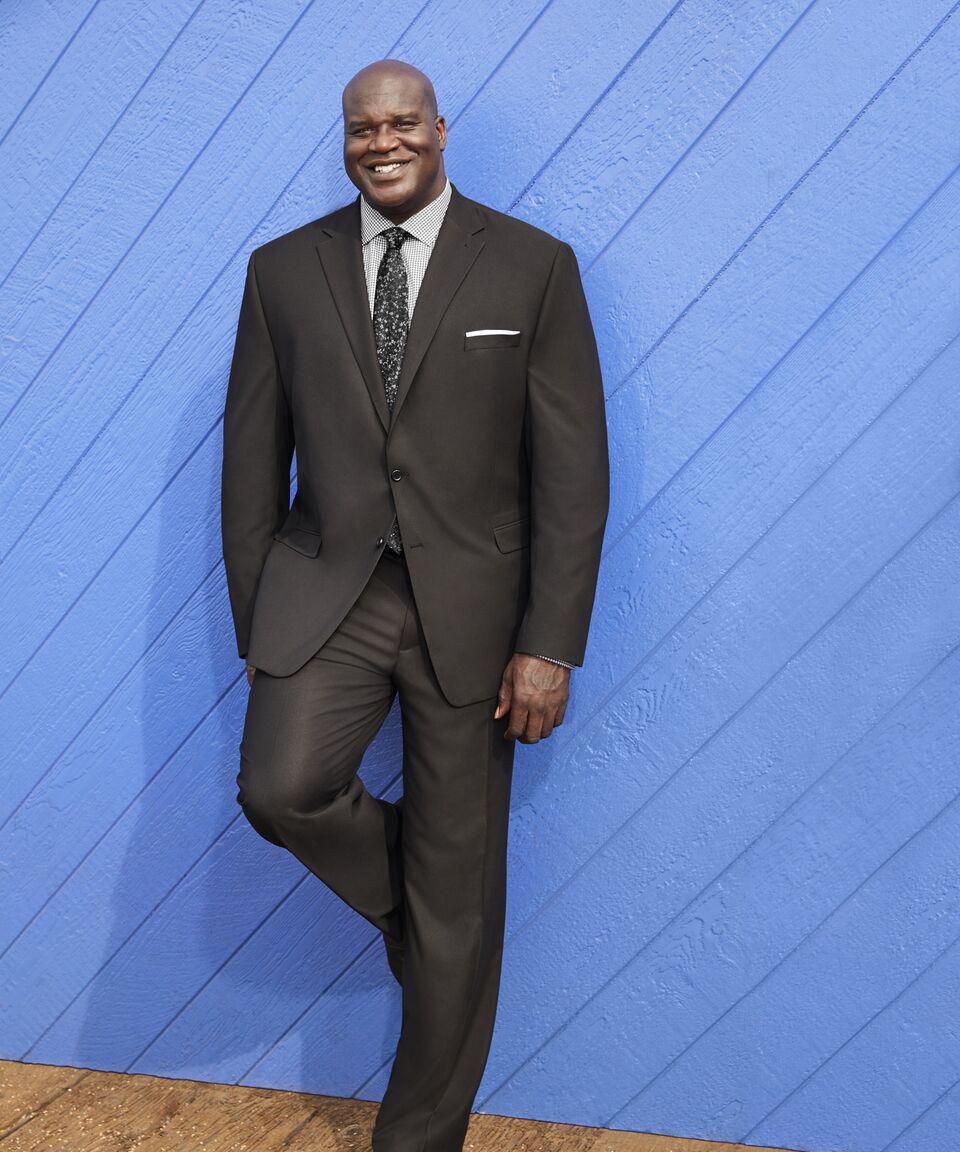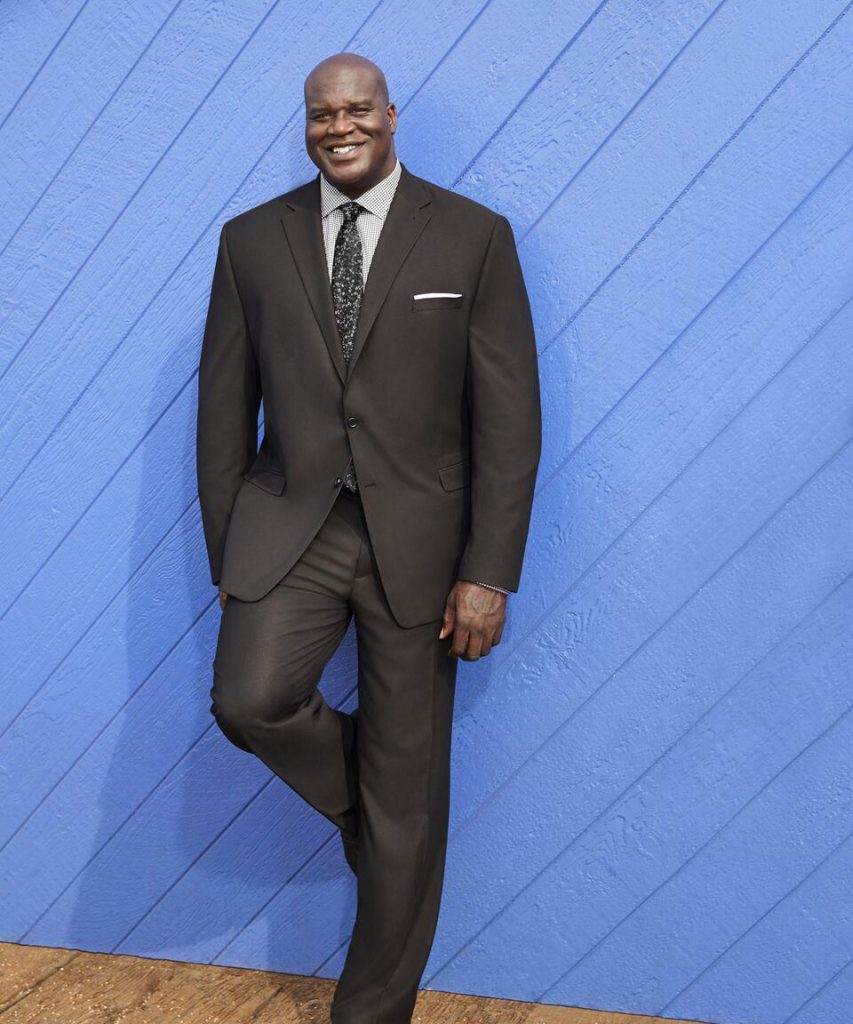 Not only did Dominica have to compete with Trina, but Shaq was also possibly playing the field with the voluptuous Laura Govan, the 5 ft 7 ins or 1.7 meter tall, 29 year old American reality TV contestant who hailed from Oakland, California. Laura also took part in "Basketball Wives".  Apparently they hooked up on 23rd December 2008 for a brief interlude that lasted nine days.
In 2010, American scriptwriter Vanessa Lopez filed a lawsuit against Shaq, claiming that she had been dating the NBA star for five years, and according to some reports, when she told him she was pregnant, they broke up. He then harassed her, caused her emotional distress, and she feared for her safety.  She tried to claim punitive damages, but the judge called her a dirty liar and the case was thrown out of court. Shaq's three-point score!
Well, those were the women we can add to the scoreboard, but apparently Shaq dated lots of other women, and seemed to like being in the center court of such attention.
He gave the impression that he had many girlfriends, and there were some rumors that he deposited money into their bank accounts. Shaq claimed that his wife knew about the other women, and 'was OK with it, to a certain extent'. Well we don't believe that for a minute. Why would Shaunie then hire a private investigator to follow him around, and to expose his infidelities?
In 2011 a story went around that Shaq and Shaunie were attempting a reconciliation. In fact, two of the producers on "Basketball Wives" mentioned that the couple were trying to work things out, but Shaq made his next attack, and before long, news leaked out of his newest conquest. We can't blame Shaunie for once-and-for-all ejecting the offender for committing a flagrant foul.
Shaq revealed all in his memoir saying, "At one time my ex-wife Shaunie and I were happy, but I admit it – I was a guy.  I was a guy with too many options. Choosing to be with some of those women, well, that's on me."
The couple had a messy break-up, although it was alleged that Shaunie also had affairs while married to Shaq. Shaunie gained custody of their children, and was provided an adequate amount of financial support.
It didn't take Shaq very long after his divorce, in fact only six months, to make a score with the lively, sporty, hazel-eyed 5ft 2ins or 1.57meter tall model and actress, the then 26-year old beauty, Nicole Deannae Alexander. Born in Detroit, Michigan, she also loved to play basketball, and hence is known as "Hoopz".  She gained her fame as a contestant in the reality shows "The Flavor of Love" – winning Season One – and "I Love Money". Also for her role in the movie "First Lady", but which didn't attract many positive reviews.
It was reported that Shaq spent a lot of his time in Hoopz' hometown, and that he also shacked-up – definite pun – with her in Maryville's Royal Oaks golf community.
Time to reveal my secrets to always looking good on the go…it's all in the @invictastores x SHAQ #wristgame.
Available on @ShopHQOfficial.#InvictaHQ #InvictaShaq pic.twitter.com/ivDjNyVLZN

— SHAQ (@SHAQ) October 30, 2020
Their relationship lasted about three years – until 2013. Why did they break up? The reason was hush hush for a while, until Hoopz appeared on the reality show, "It Takes a Sister", when she disclosed all. I'm sure you won't be surprised to hear that Shaq cheated on her, and she found it unacceptable so she accorded him a disqualifying foul.
When Shaq was 41, he met the 25-year old model beauty, Laticia Rolle. Laticia was born in Gardner Massachusetts, and was also a fan of basketball. With her perfect, athletic 5ft 6 ins or 1.68meters figure, blue eyes and dark brown hair, she captured Shaq's heart. They apparently became engaged on 30th March 2016, after which Laticia sported a large diamond on her finger, but sadly their relationship ended up on the rocks by 2018.
In 2019 Shaq now 46 dated the stunning brown-eyed American actress Annie Ilonzeh who was 35 and is 5 ft 6ins or 1.7 meters tall. She was born Annette Ngosi Illonzeh in Grapevine, Texas, to a Nigerian father, and American mother of Polish/English descent. Annie has starred in many movies, and is best known for her roles in "Charlie's Angels", "General Hospital", "Chicago Fire" and "Till Death Us Do Part". There was a rumor that they were having an affair in 2009 while Shaq and Shaunie were still married. It's hard for the big guy not to stand out, and Annie and Shaq were seen in New York City, and holidaying in Spain.
Since then, apparently Shaq is playing it solo. In 2019, it was discovered that Shaq's son, Shareef O'Neal, had a congenital heart condition and if it wasn't for the doctors picking it up during a routine physical examination, followed by an open-heart surgery in October of that year, he might have died.
Shaq's relationship with Joe Exotic, the criminal who owned the Greater Wynnewood Exotic Animal Park in Oklahoma, and who is now serving 22 years in federal prison, has been in question. Shaq had visited the zoo several times, and in 2014 featured on JoeExoticTV, Joe's reality show. Shaq denies knowing anything about Joe's activities, and says he visited the zoo and gave donations to feed the tigers because he loves cats.
Just recently, on 26th January, 2020 Shaq's teammate, Kobe Bryant, died tragically in a helicopter crash in Calabasas, California, together with his 13-year old daughter, Gianna. Kobe was 41 and, although he and Shaq had had some heated moments over the years, they had grown to become close friends, with Shaq regarding him as family, so Shaq grieved his loss – it was a great shock for him.
As he heads towards his 50-year marker, it seems that Shaq is single. He is very comfortable though with over 18 million followers on Instagram, and a net worth of around $400 million. His popularity doesn't show any signs of waning, and it's not likely he will be alone for long.
Look out for the next chapter in his love story, as surely he will be sporting some beautiful woman on his arm any time soon.