Who has Shaun White dated? Girlfriends List, Dating History
• Shaun White is an American skateboarding and snowboarding champion and multi-gold-winning snowboarder
• Had a congenital heart deformity which could be life-threatening
• Has won 18 medals (13 gold, 3 silver, and 2 bronze)
• Had several relationships with various women over the past few years
• Is currently in a relationship with the American actress Nina Dobrev
Shaun Roger White is an American skateboarding and snowboarding champion, who has gained widespread renown for becoming a multi-gold-winning snowboarder at both the X-Games and The Olympics. Shaun displayed exceptional talent as a skateboarder at a young age, even catching the eye of legendary skateboarder Tony Hawk, who became White's mentor.
Born on 3 September 1986, in San Diego, California, with a congenital heart deformity known as Tetralogy of Fallot, which could be life-threatening to infants, Shaun underwent surgery before celebrating his first birthday. Despite his frail beginnings, White would go on to pursue adrenaline-hyped hobbies that posed many dangers. Shaun spent his earliest days developing his skills in skating and snowboarding at the Okema and Bear Mountain Resorts in Southern California.
When Shaun met Tony Hawk for the first time, he was only nine years old, and with the help of his mentor, White started competing as a pro-skateboarder by the age of seventeen. White went on to claim several championships, including the Action Sports Champion title, and becoming the first person to win the Summer and Winter X-Games in the same year though competing in different sports.
Despite being a great skateboarder and being mentored by one of the greatest competitors in the sport, White had a greater fascination with snowboarding, that was inspired by his older brother, Jesse White. Shaun turned to snowboarding when he was six years old, and had already earned his first sponsorship by the time he turned seven.
Possessing as much exceptional talent for snowboarding as he had for skateboarding, White went on to compete in four Winter Olympics, with the potential to play in several more. He began his Olympic career qualifying for the 2006 event, where Shaun won the gold medal in the halfpipe contest.
During the 2018 Winter Olympics, White snatched his fourth gold medal in the halfpipe event, which was also recorded as the 100th medal for the United States that year. Shaun has also continuously participated in snowboarding at the Winter X-Games, winning a medal every year since 2002.
His medal count stands at a total of eighteen, of which thirteen are gold, three silver and two bronze.
With all of his astounding success in a prolific snowboarding career that was rewarded with a self-titled video game, Shaun's fame as an extreme sports all-star is certainly well earned. In 2014, while competing at the Winter Olympics, Shaun was the most talked-about athlete, and his renown has also landed him several endorsements, and of course, the lavish riches only champs attain.
Naturally, one would expect an all-star of White's calibre to freely mingle and tangle with some of the most attractive women in California, and White certainly hasn't shied away from all the attention.
Among his several suspected and confirmed relationships and hook-ups of the past, White gained mention among the many men Lindsay Lohan claimed to have encountered, though unsurprisingly his response might intrigue his fans.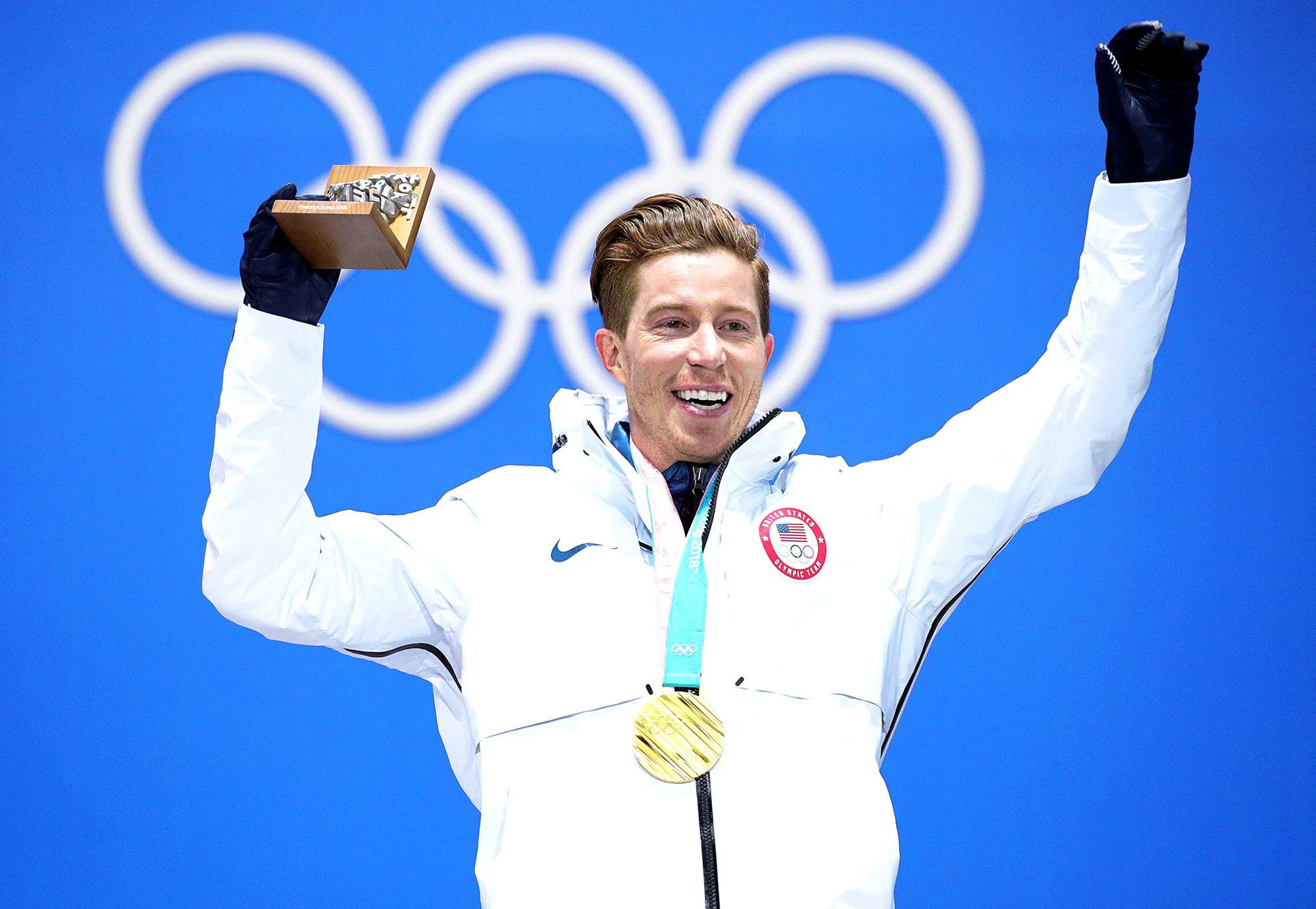 A Few Early Suspected Hook Ups
Shaun rose to critical fame through his snowboarding career, competing for the first time at the X-Games, and later in the 2006 Winter Olympics, so little is known about his dating history before his time in the spotlight.
It's believed that Shaun once engaged in a mysterious relationship with the American model best known as Andrea H. The truth about their ties and the nature of their relationship remained elusive details that were never uncovered, though many suspect the two simply enjoyed a random encounter together. When the two first met and what exactly happened between them isn't known precisely, but Andrea would certainly always receive honorary mention when discussing Shaun's romantic history.
Despite the mystery surrounding their relationship, it's commonly accepted among sports gossippers that Andrea and White definitely had something going on, even if it was just a short-term fling.
Shaun's first relationship that became regarded as his first official liaison was with the American actress, Summer Rae Spiro who, in most recent years, gained widely acclaimed recognition for her roles in films including 'Alone', 'Swell', and 'Big Legend'.
White and Spiro met in 2004, years before Spiro's career would reach the heights and before White became an Olympic gold medallist. However, at the time, gossip and media outlets long debated the seriousness of their relationship.
For the better part of the four years Summer and Shaun dated, they spent more time apart than together.
Eat pray love 🤦🏻‍♂️😂 pic.twitter.com/ALzijRjlX2

— Shaun White (@shaunwhite) June 20, 2021
It was no secret that the couple experienced regular difficulties and were caught in a continuous on-again-off-again complicated relationship. Often, during break periods in Summer and White's tumultuous relationship, Shaun would be spotted hanging out with several other women, of course creating hot topics for the tabloids to exploit.
So by 2008, it seems both Spiro and White came to an agreement, and called-off their relationship for the last time, though not before sparking rumours with Lindsay Lohan.
In February 2006, photographers caught Lohan and the champion snowboarder together at what would later be suggested was a shared intimate experience.
Among Lohan's later confessed memoir about her many lovers, she mentioned her hook-up with White, though assured that it was nothing more than a once-off flirt.
In 2008, further rumours regarding the American actress Elisha Cuthbert surfaced, suggesting that the two might be considering becoming romantically involved. Unfortunately, no details about this suspected relationship can be found, though if it did happen, things between Cuthbert and White didn't last too long.
Next In Line
As the years passed, it seemed as if Shaun grew more interested in settling down, and maybe one day raising a family, as can be deduced from the sudden decrease in his romantic interests.
Following the rumours concerning Cuthbert, Shaun spent several years enjoying his bachelorhood, and it's not known if he formed any substantial relationships at the time.
Only by 2011 would Shaun again be linked romantically to a potential partner. This time around, it was with the American model and actress Arielle Vandenberg.
The couple was believed to have dated for three years, calling it quits in 2014, though unfortunately, some sources may be incorrect about the details. Having maintained their strictly private relationship, it is no wonder that little is known about their romance. The best accepted and most accurate description of their relationship suggests that they didn't even last a full year before going their separate ways.
In 2012, more rumours surfaced, suggesting that Shaun might be dating the Israeli model Bar Refaeli. However, the only evidence was based on photographs of the pair together as they showed their support for White's fellow Olympic colleague, the champion swimmer Michael Phelps.
It remains only speculation that Bar and Shaun dated, though optimistic fans believe it could have actually happened.
Most people consider the possibility, since the pair was spotted together more frequently following their first public appearance at the Maxim Hottest Women In The World celebration. It was rumoured the two partied together, ending the night with wild dancing and even kissing.
Unfortunately, both their chemistry and the rumours died long before Bar or Shaun could confirm anything. Shortly afterwards, Shaun met the only woman he is believed to have had a serious relationship with – the American singer Sarah Barthel.
Serendipity
In 2013, completely by unexpected chance, Shaun met Sarah, half of the successful duet Phantogram, backstage on the 'Saturday Night Live' show, where she offered to give Shaun a tour of the city.
Some years later, Shaun confessed that after their meeting, he had no interest in forming a serious relationship, but things between them simply happened.
At the time, Shaun was house searching in New York, and welcomed the opportunity to familiarise himself with the neighbourhoods, never expecting to find love. From there, their relationship simply blossomed, and before long the couple moved in together. Although most details are hidden behind a curtain of privacy, it became common knowledge that the couple eventually even adopted a puppy called Leroy.
For several years, they seemed to be happily in love. However, with fans and followers of both Phantogram and White waiting for the good news of their long-expected engagement, it seems the couple decided to go their separate ways.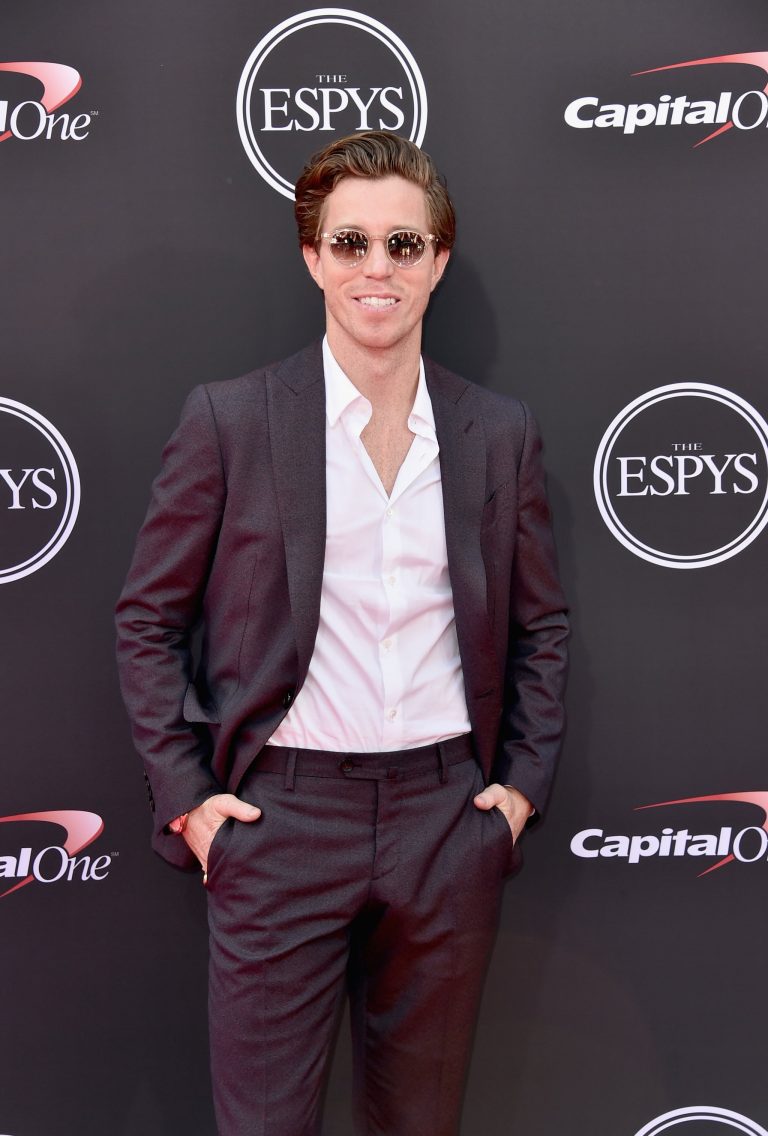 In April 2019, the news of their possible break-up took social media by storm, and that Sarah unfollowed Shaun on Instagram became one of the most talked-about moments on social media that year.
Successfully keeping things as private as with many of his other relationships, Shaun hid the truth exceptionally well from the public. For quite some time, no one knew exactly what was going on between Barthel and White, though by the end of that year, it was clear that their relationship had ended.
Unfortunately, nobody knows what went down between the couple, but by the looks of Shaun's most recent activity, chances are slim to none for Sarah and White to ever get back together.
Shacking Up With Dobrev
The latest news concerning Shaun White's romantic interests is that he recently shacked up with the American actress Nina Dobrev during the global pandemic. It seems the couple met shortly before the international pandemic state was issued.
According to the most accurate details, following Nina's break-up from the director Grant Mellon, she tried her tested and successful therapeutic treatment of travelling, booking a vacation in the hot sun of South Africa.
Among the many pictures she shared about her vacation, a few keen-eyed fans spotted that the champion snowboarder, Shaun, shared a few photos with her. Shaun also shared pictures of his vacation in the Kruger National Park, and quite unexpectedly, much like his relationship with Barthel, Shaun met Dobrev as their paths crossed in a foreign country.
At first, things between them didn't seem at all romantic or intimate, though as time passed, a few of Dobrev's closest friends revealed that they had high hopes for Shaun and Nina. Then, when the pandemic started, the couple began posting pictures together on their social media, which really got tongues wagging.
Not only did they seem more comfortable, but according to the posts, it could easily be suggested that the couple were living together. In one post, Nina even grooms and cuts Shaun's hair, which fans and the public took as certain proof of their blossoming romance. Since then, the pair have made gossip headlines by taking several trips together, one to Mexico where it is believed that the two became involved in little lovers shenanigans.
They also began appearing together in public more frequently, and by the looks of things, neither Dobrev nor White had any need to confirm their relationship. The two has since confessed that they took things slowly at the beginning, but after living together for six months during quarantine, things have become pretty serious between Shaun and Nina.
Fans and followers are now only waiting for engagement news, though some tabloids have published suggestions that could mark troubled waters for the couple.
For now, though, rumours of a split remain nothing more than wild speculation, and according to what proof is out there, Nina and Shaun could not look any happier together.