Who has The Weeknd dated? Girlfriends List, Dating History
• The Weeknd is a Canadian rapper, singer and songwriter known for his unique music production and vocal range.
• Abel dropped out of high school in 2007, inspiring his stage name which he had to alter to avoid legal clashes.
• Abel had an on-off relationship with supermodel Bella Hadid and a short-lived relationship with singer Selena Gomez.
• There are rumors that The Weeknd has been involved with other women, including Justin Bieber's exes.
• As of 2021, The Weeknd appears to be single.
The Weeknd is a Canadian rapper, singer and songwriter, known not only for his unique music production, as well as his versatile vocal range, but also for his eccentric hairstyles, and is considered one of modern music's most influential artists. Born Abel Makkonen Tesfaye on 16 February 1990 in Toronto, Ontario Canada, The Weeknd spent most of his life in the Scarborough area of Toronto, but has Ethiopian ancestry – Abel's mother and father, Makkonen and Safra Tesfaye, immigrated to Canada in the late '80s.
However, shortly after Abel's birth, Makkonen left his wife, who raised Abel only with the help of his maternal grandmother. While growing up, Abel learned Amharic, the native language of Ethiopia, which they spoke most frequently at home. Abel's teenage years passed with difficulties, and the rapper would even go so far as to describe his earlier life similar to the film 'Kids', except without AIDS.
However, he never blamed his father's absence for any of his teenage problems. At the age of 11, Abel began using various narcotics, which started with marijuana abuse and gradually advanced to harder drugs which included cocaine, Ketamine, Xanax, Ecstasy, Shrooms, and Oxycodone. As a result of his bad habits, Abel often shoplifted to feed his addiction.
Although he attended both West Hill Collegiate Institute and Birchmount Park Collegiate Institute in Scarborough, he never matriculated from high school, but instead Abel dropped out in 2007, left his parental home and moved to the Parkdale neighbourhood of Toronto.
Abel admitted in later interviews that this experience in his life inspired his stage name, saying it refers to the weekend he decided to leave, and never return. However, Abel had to alter its spelling to avoid legal clashes with the Canadian rock band 'The Weekend'.
In 2010, Abel started uploading music onto YouTube, but preferred to remain anonymous, and as such, despite his popularity on the social media platform, this delayed his commercial success by a year.
In 2011, with the aid of producer Jeremy Rose, The Weeknd released a mixtape as part of his compilation album 'Trilogy', gaining him the popular reception that ultimately afforded Abel the fame that saw him reach the heights he's attained in recent times. In the following year The Weeknd followed up with the release of his debut studio album, 'Kiss Land'.
In 2015, Abel released his second album, 'Beauty Behind The Madness', which became one of the best-selling albums of the year, featuring his chart-topping songs 'Can't Feel My Face' as well as 'The Hills'.
Despite gaining fame and renown, The Weeknd has enjoyed a rather subtle dating history and romantic life, especially considering that he described his teens as promiscuous.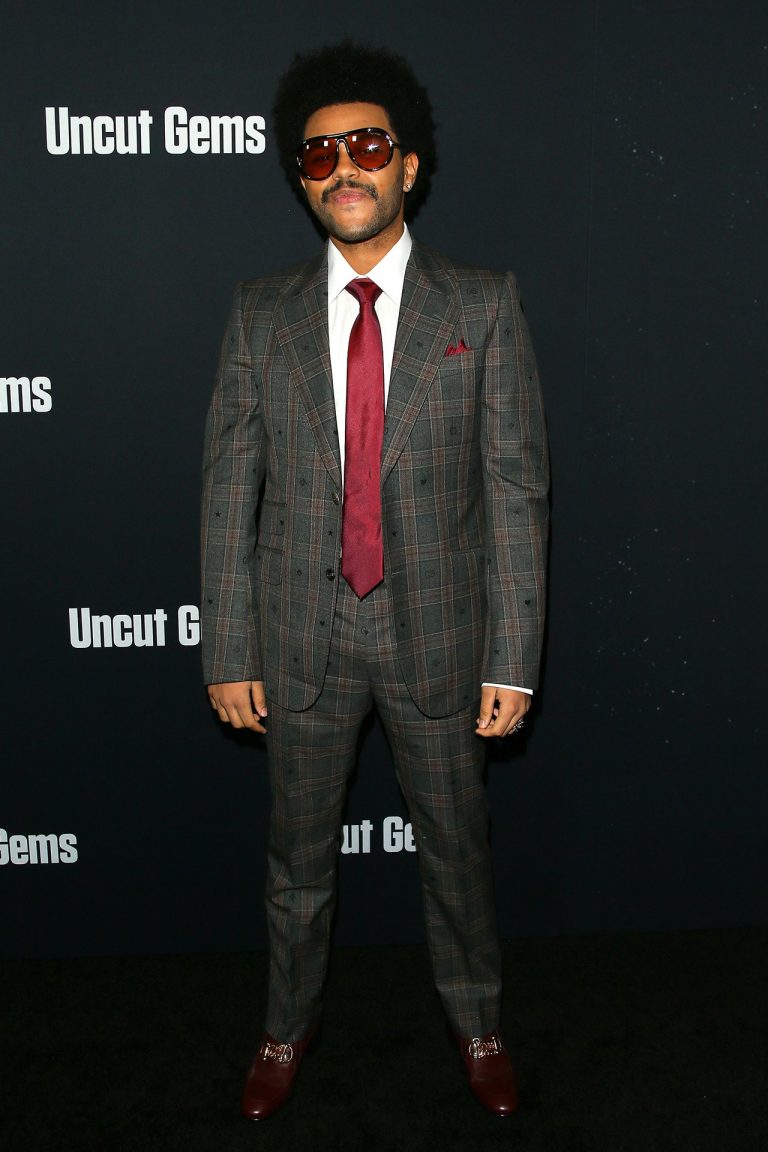 Nonetheless, Abel dated some of Hollywood's most beautiful and successful women, who include most famously both Bella Hadid and Selena Gomez, but several rumours exist concerning The Weeknd's love life.
Never Ending Love
The Weeknd's association with Bella Hadid drew a lot of attention during the several years they dated, mostly because of its turbulent nature, and that the superstar rapper and Victoria's Secret supermodel were involved in a rather public on-off relationship.
Though their romance might be old news, many fans, followers, and gossip writers believe it's far from over between them. Abel and Bella first sparked rumours in 2015, after the pair attended Coachella together, and seemed inseparable.
Gossip reporters at the time couldn't keep quiet about how adorable they seemed together, and the fact that they held hands the whole time, which ultimately caused rumours that the two might be dating. Abel met Hadid for the first time after approaching the model with a request to make her the face of his album 'Beauty Behind The Madness', to which she agreed.
Later, Hadid appeared in the music video for 'In The Night', by which time the couple had made numerous appearances on the red carpet. Abel later revealed to 'Rolling Stone' magazine that he chanced upon the opportunity to engage in a relationship with the supermodel; in his own words, the relationship fell into his lap.
However, if people thought Abel might not have been serious about his romance with Hadid, in the same interview he revealed that if such a relationship presented itself years before, he would possibly have messed things up somehow.
Thankfully, Abel admitted that he learned how to think clearer, and act far more maturely than he did as a teenager, persuading many to believe that his relationship with Hadid may indeed be something serious. Sadly, no matter how mature The Weeknd thought he might be, it couldn't prevent the couple from splitting for the first time in November of 2016.
Neither party publicly explained the reasons for their break-up at the time, with most speculating that it was due to conflicting schedules, but Hadid later confessed her sorrow to 'Teen Vogue'. Shortly after rumours about The Weeknd and Selena Gomez's possible relationship surfaced, Hadid confessed to 'Teen Vogue' that she compared the sorrow of their break-up to the loss she experienced after losing her pet horse, Lego. She also explained how the public nature of their separation made it that much more difficult.
A month after their split, The Weeknd performed at Victoria's Secret annual fashion show, and surprisingly, Hadid only reported good things about his upcoming performance. When questioned about the possible awkwardness, Hadid claimed that Abel will always be her best friend, and that she expects him to perform at his best. In April of 2018, following The Weeknd's separation from Selena, rumours ensued that suggested that Hadid and Tesfaye could be getting back together.
The pair allegedly reconnected at the 2018 Coachella festival, but Hadid denied the rumours, stating on Instagram that the supposed PDA session did not involve her. However, during the summer of that year, Hadid and Abel rekindled their relationship, and even attended Heidi Klum's Halloween party together, dressing up as Beetlejuice and Lydia.
In November 2018, US Weekly reported that the couple might be moving in together, choosing Abel's New York apartment as their love nest. Things seemed good between the couple for some time, but in August 2019 they split, and again gave no reason for their separation.
With nothing to speculate on, fans of The Weeknd thought that the release of his latest album, 'Blinding Lights' might hide a few clues, especially the featured single 'Heartless'. However, it revealed nothing, but many still speculated that the lyrics and of course the music video for 'Save Your Tears', contained a subtle but direct insult aimed at Hadid.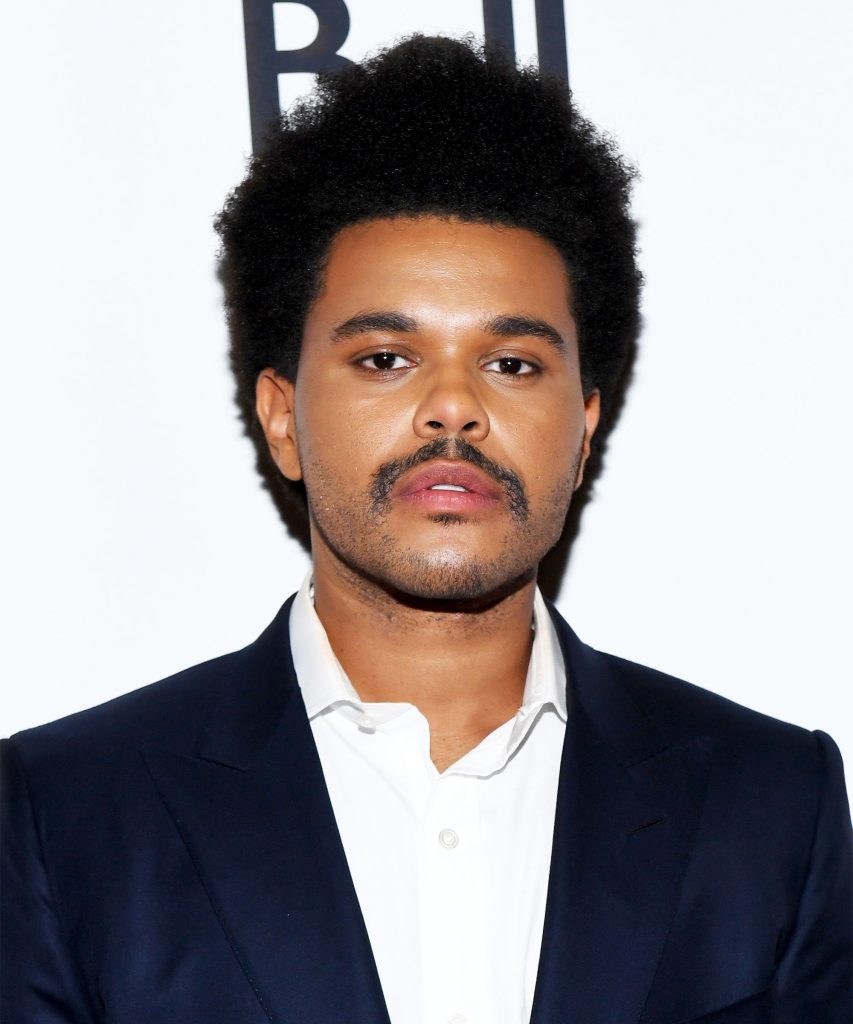 Specifically, the reference in the video concerning the bizarre failed plastic surgery look that The Weeknd assumed for the video, and the lyrics which state that all girls in Hollywood look the same, supplied the speculators with substantial evidence.
To date, both are yet to comment about these speculations.
Sweetest Rebound
Although Abeland Gomez's relationship may have been short lived, for the ten months it lasted the sweet nature of their relationship enchanted their followers, and enjoyed popular reception among fans. The pair first sparked rumours in January 2017, only months after The Weeknd split from Bella.
Gomez and Abel made their relationship public four months following the rumours, in May that year, making a unified appearance at the annual Met Gala. In the time that would pass, the pair shared numerous social media posts of the sweetest kind, and never seemed shy about expressing their affection for each other in public.
For the most part, Selena's fans and followers seemed overjoyed by the fact that she'd apparently found love after her heart-breaking separation from Justin Bieber, hoping that her romance would become something substantial. Unfortunately, even after moving in together, the pair split by October in the same year. Many of The Weeknd's fans speculate that he references their relationship in his extended play album 'My Sweet Melancholy'.
According to insiders of both of them, busy schedules and long periods apart were to blame for their separation. At the time, The Weeknd spent a lot of time away on tour, while Selena worked on her latest album. Other sources suggested to People magazine that The Weeknd  looked for love like many, but simply remained too dedicated to business to devote his time to finding the right partner.
#SelenaGomez's #Revelación has come to life. Listen to her first ever Spanish EP now 💃 #Revelación de @selenagomez ha cobrado vida. Escucha su primer EP en español ahora: https://t.co/TKO4fW43zz pic.twitter.com/QFTAQ6b7M5

— Pandora (@pandoramusic) March 12, 2021
However, all of this remains pure speculation, and neither have given any public reason for their split. Consequently, fans sought answers in their music – some consider that Selena's single 'Souvenir' hints at the relationship, while others think that The Weeknd's 'Save Your Tears' refers more to Selena than Hadid, though all of this is conjecture.
All The Rumours On the Wind
Aside from the public relationships, there are several rumours suggesting that The Weeknd may have been involved with other women. Most of these supposed encounters allegedly happened while The Weeknd was separated from his ex-girlfriends, but they also suggests that he may have a thing for Justin Bieber's exes.
In 2018, as mentioned, The Weeknd displayed public affection with an unknown woman at the annual Coachella festival, whom everyone thought may have been Bella.
Following her denial of the incident, it prompted some investigation by gossip outlets, who later identified the woman in question as the model and DJ Chantel Jeffries.
Unfortunately, neither The Weeknd nor Jeffries ever revealed any details about their encounter to the public, and it seemed that was the only appearance they made together. Shortly following the festival, the rumours about their possible relationship fizzled out, so may at most have been a once-off fling. Oddly enough, other rumours suggested that Jeffries dated Justin Bieber back in 2014, making her the third Bieber-ex who The Weeknd dated.
The second Bieber-ex in question is Yovanna Ventura, to whom The Weeknd was linked in November of 2017, following his separation from Selena. Since neither Ventura nor The Weeknd have said anything about their moment together, it remains unclear how serious their relationship might have become, but it was certainly short-lived.
Following this, they didn't appear together in public again, and the rumours quickly died down. Earlier rumours suggested that Ventura dated Justin Bieber, but like many rumours, it needs official confirmation; if true, it certainly seems that The Weeknd went out of his way to mend the hearts that Bieber broke.
The latest rumours concerning Abel's love life involve the Spanish singer-songwriter Rosalia, who featured on the 2020 remix of The Weeknd's song 'Blinding Lights'. The rumours began after the pair seemed to get cosy during the promotional photoshoot and artwork for the re-mixed single, but neither confirmed anything romantic brewing between them.
As of early 2021, most reports suggest that The Weeknd seems to be single, but fans keep holding their breath in the hopes that he might reconcile with either Gomez or Hadid; unfortunately, this seems unlikely.