Who has Timothée Chalamet dated? Girlfriends, Dating History
• Timothée Hal Chalamet is an Academy Award-nominated actor born in 1995
• He had a brief relationship with Madonna's daughter in 2013
• Timothée was in a relationship with Lily-Rose Melody Depp from 2018-2020
• He briefly dated Mexican actress Eiza González in 2020
• Timothée Chalamet is currently single
The Handsome Actor
The handsome actor Timothée Hal Chalamet was born in New York City, USA, on 27 December 1995 under the zodiac sign of Capricorn, and is probably best recognized for starring in such roles as Elio Perlman in the 2017 coming-of-age romantic drama "Call Me by Your Name", which earned him an Academy Award nomination for Best Actor, Nic Sheff in the 2018 biographical drama "Beautiful Boy", and King Henry V in the epic 2019 historical drama "The King". Quite impressive!
As his popularity grew, so did the number of stolen female hearts.
Ever since he made his debut in the world of acting, Timothée Chalamet's personal life has been under the microscope. However, he isn't very open about it, preferring to keep his love life away from the eyes of the public.
In his January 2018 interview with W Magazine, Timothée didn't even want to share anything about his first date, but then added that 'date' is "very much a scary word" to him "because then that context has been established. You can always see people on early date behavior."
Nonetheless, it is known that his dating history is quite short, as he hasn't managed to hide all his connections and relationships with celebrities. So, we've compiled for you what we believe is a complete list of beautiful ladies he's been romantically linked to over the years. Just stay with us 'til the end, and you will find out very interesting details about his past and current relationships!
He may have been romantically involved with several girls before his rise to stardom, but Timothée Chalamet's first known-to-the-public girlfriend was Madonna's daughter Lourdes 'Lola' Leon.
They became romantically involved in a relationship in March 2013, when both of them attended La Guardia High School of Music & Art and Performing Arts in New York.
Page Six magazine exclusively confirmed their romance in April 2013, with a source telling the magazine, "It's common knowledge at the school that the pair are dating." During the same month, they were spotted walking side-by-side to dinner with her father Carlos Leon and his girlfriend SoHo in New York City.
A source close to Lola told US Weekly magazine, "Dating is a loose term for it, but yes, they are teenagers being teenagers so I guess you can call it that," and added, "It has not been going on for very long at all." They were certainly one of the most adorable couples.
Their relationship lasted for a year, since they parted ways in March 2017. Page Six magazine reported that they broke up after he was photographed locking lips with another girl after the premiere of "Mistaken for Strangers", although an insider revealed that the young actor "asked for photos of them kissing to be erased."
Following their break-up, Timothée and Lourdes remain on good terms. Although he didn't want to reveal more details about their relationship, in his 2017 interview with Andy Cohenhe he said that they talked about his role in the film "Call Me by Your Name" – "She still teases me about the public appearances… the movie itself she's very excited about, and the reception it's been getting is only a great thing. It's like the public appearance stuff around it, like some of the late night things I've done. I get made fun of."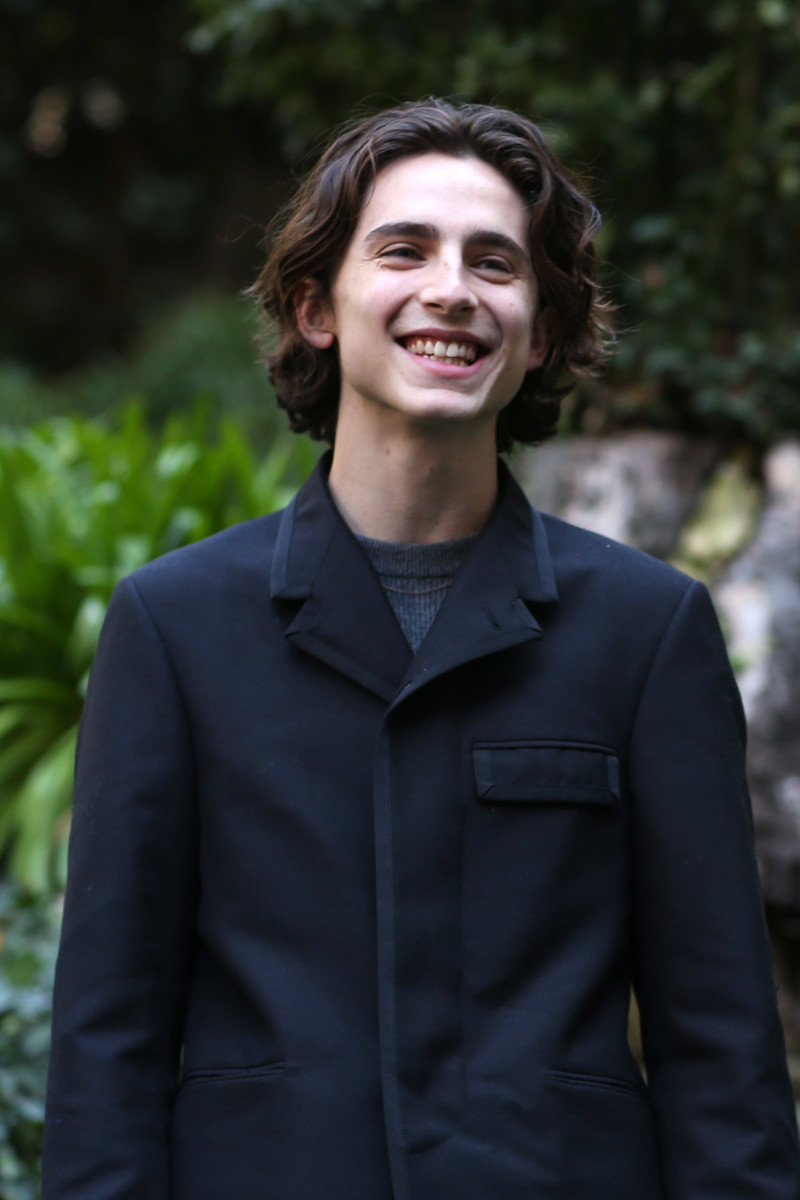 The Academy Award nominee next started dating French-American actress and model Lily-Rose Melody Depp, probably best recognized for being the daughter of renowned Hollywood actor Johnny Depp and French singer, model, and actress Vanessa Paradis. The young actors met on the set of "The King" in June 2018, and immediately hit it off. Their characters were romantically linked in the film, and it didn't take long for them to make their on-screen romance a reality, much to the delight of their many fans.
In October 2018, US Weekly magazine reported that they were seen showing some PDA during their stroll through Central Park in New York City, and looked like "a new young couple in love".
Ahhhhh !!! Thank you !! 🙏🏼🙏🏼🙏🏼 https://t.co/DkAM7VCNkE

— Timothée Chalamet (@RealChalamet) October 11, 2017
An onlooker revealed, "They were walking down the street and he stopped her and pulled her close," adding, "They started making out for a while, for over a minute." Another eyewitness said that the duo were "holding hands and seemed like they were in their own little world," and continued, "They were pretty playful and flirty with each other."
In December 2018, they were spotted on a dinner date in New York City. According to US Weekly magazine, they "kept it low-key." A source told the magazine, "They were in good spirits and lovely to all the staff that interacted with them. Timothée paid for the meal." Later that month, the pair enjoyed aholiday in Paris, France.
In January 2019, Life & Style magazine reported that Lily-Rose's father Johnny Depp met Timothée and "thinks highly of him." A source revealed that the "Pirates of the Caribbean" star even gave them his blessing, addingd "He can tell that Timothée adores his daughter, and likes that he treats her like a princess."
During his appearance at the Golden Globes Award event, he admitted to Access Hollywood reporters that Lily made him "speechless". In September of the following year, Timothée and Lily-Rose made their red carpet debut appearance as a couple at the Venice Film Festival. A few days later, they were photographed sharing a steamy kiss on a yacht in Capri, Italy, which photos went viral.
In his October 2020 interview with GQ magazine, he would admit that he was embarrassed by those photos, saying, "I went to bed that night thinking that was one of the best days of my life. I was on this boat all day with someone I really loved, and closing my eyes, I was like, indisputably, that was great," but adding, "Waking up to all these pictures, and feeling embarrassed, and looking like a real nob? All pale? And then people are like: This is a PR stunt. A PR stunt?! Do you think I'd want to look like that in front of all of you?!"
In her October 2019 interview with Entertainment Tonight magazine, Lily-Rose described him as "incredible" and "so, so great" at his job, saying "It's always exciting to work with somebody who you know has given themselves so wholeheartedly to their role and is so invested. It can be nerve-wracking to work with people whose talent you admire so much, but hopefully it can only make things better."
In April 2020, US Weekly magazine reported that they called it quits after dating for more than a year. The news about their split hit the headlines after the relationship status of "The King" star was described as "single" in the April 2020 issue of British Vogue. The public isn't aware of when they parted their ways, and the reason for their split hasn't been revealed.
When Timothée and Lily-Rose ended things between them, the handsome actor moved on and hooked-up with Mexican actress Eiza González, who gained worldwide fame as Monica 'Darling' Castello in the action crime "Baby Driver".
In June 2020, they were photographed locking lips by the pool during a holiday in Cabo San Lucas, Mexico. An insider told E! News magazine that the two "couldn't keep their hands off of each other and had many romantic moments," and then added, "They swam together and took walks on the beach. He brought his guitar with him and was carrying it around wherever he went. He loved to serenade Eiza and she looked on adoringly." The source also said, "They had a great vacation together and didn't want it to end."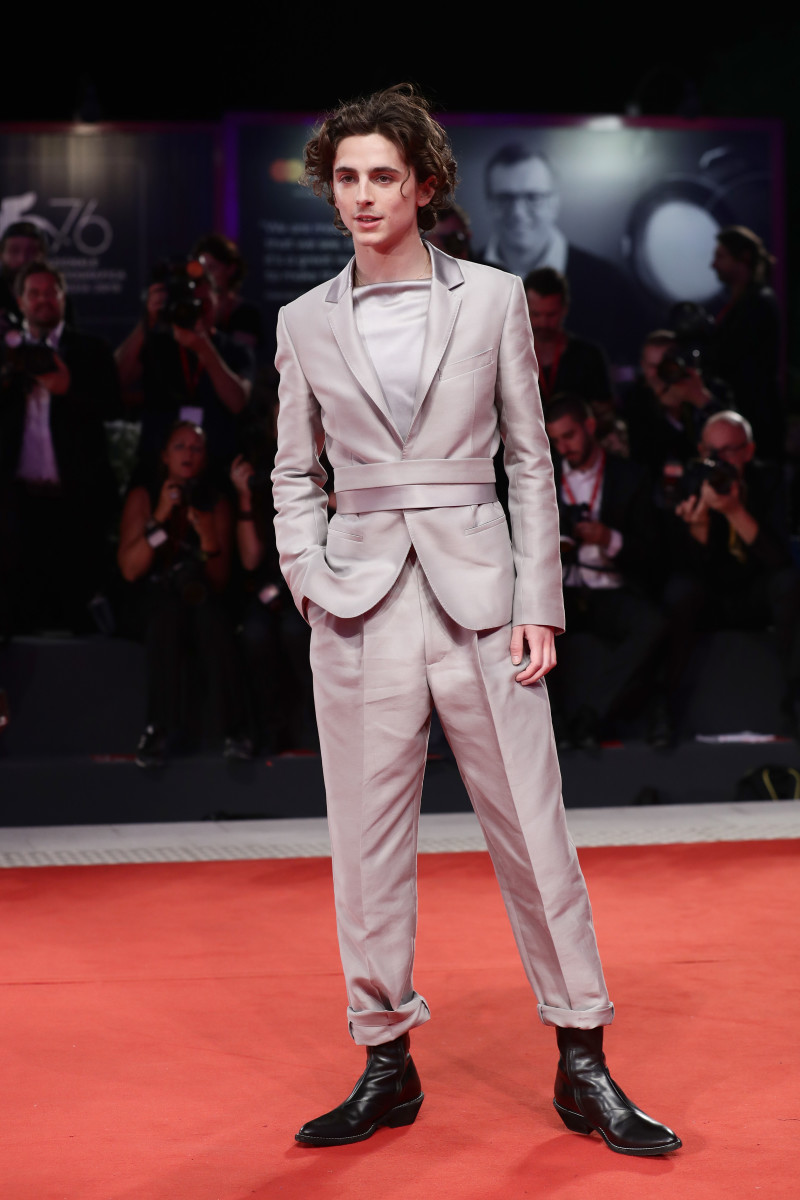 Regardless, their romance was short-lived. In October 2020, a source shared with E! News that she "hasn't been with Timothée for a while now," and added, "They weren't together for long, just that Cabo trip," while another source said that "during a recent interaction with Eiza, she didn't mention Timothée and 'seemed single'."
Following his split from the Mexican actress, Timothée Chalamet became one of the most available actors out there. However, his relationship status can change overnight if he falls in love again. We have no doubt that some beautiful girl will soon steal his heart!