Who has Tom Cruise dated? Tom Cruise's Dating History
When it comes to controversial affairs and relationships surrounded with rumors and secrets, the name of Tom Cruise pops up immediately – the 57-year-old Hollywood star is one of the most discussed person in terms of love affairs, backstairs intrigues and outrageous splitting stories. The list of his ex-girlfriends and ex-wives includes not only famous actresses and singers, such as Nicole Kidman, Penélope Cruz, Cher and Sofia Vergara, but also the model Olga Kurylenko and the director Laura Prepon.
Tom Cruise's Childhood and Education ,
Thomas Cruise Mapother IV was born in Syracuse, New York State USA, but spent several years of his childhood living in Canada, when his father was contracted by the Canadian Armed Forces. His family background was far from being perfect – his family was broken when he was a young boy, as his mother, Mary Lee Pfeiffer South, married Joseph South after divorcing from Tom's biological father, Thomas Mapother III, with whom Tom's relationship was always full of fear and violence; Tom called his father 'a merchant of chaos' and a coward', who only felt strong when he hit his children – Tom and his three sisters, Marian, Lee Anne and Cass.
Brought up as a Catholic, Tom attended several seminaries, and all in all studied at 15 schools in 14 years, so he couldn't make any friends, moving from one place to another too often. He also suffered from dyslexia, so had a lot of trouble studying. All these circumstances made Tom a shy person with a low level of self-esteem.
Tom Cruise and the Church of Scientology. Early dating
The importance of the Church of Scientology in Tom Cruise's life is paramount, as it influenced and even organized his relationships. Before extolling Scientology, Tom dated Diane Cox from 1979 to 1981, but about which nothing is known. An  aspiring actor, Tom dated actresses he met on the set of the movies and series he worked on, including Melissa Gilbert (Laura Ingalls in "Little House on the Prairie") and Heather Locklear (Amanda Woodward in "Melrose Place") in 1982. His pre-Scientology period also included affairs with the actress Rebecca De Mornay from 1982 to 1985, and the singer Patti Scialfa in 1985.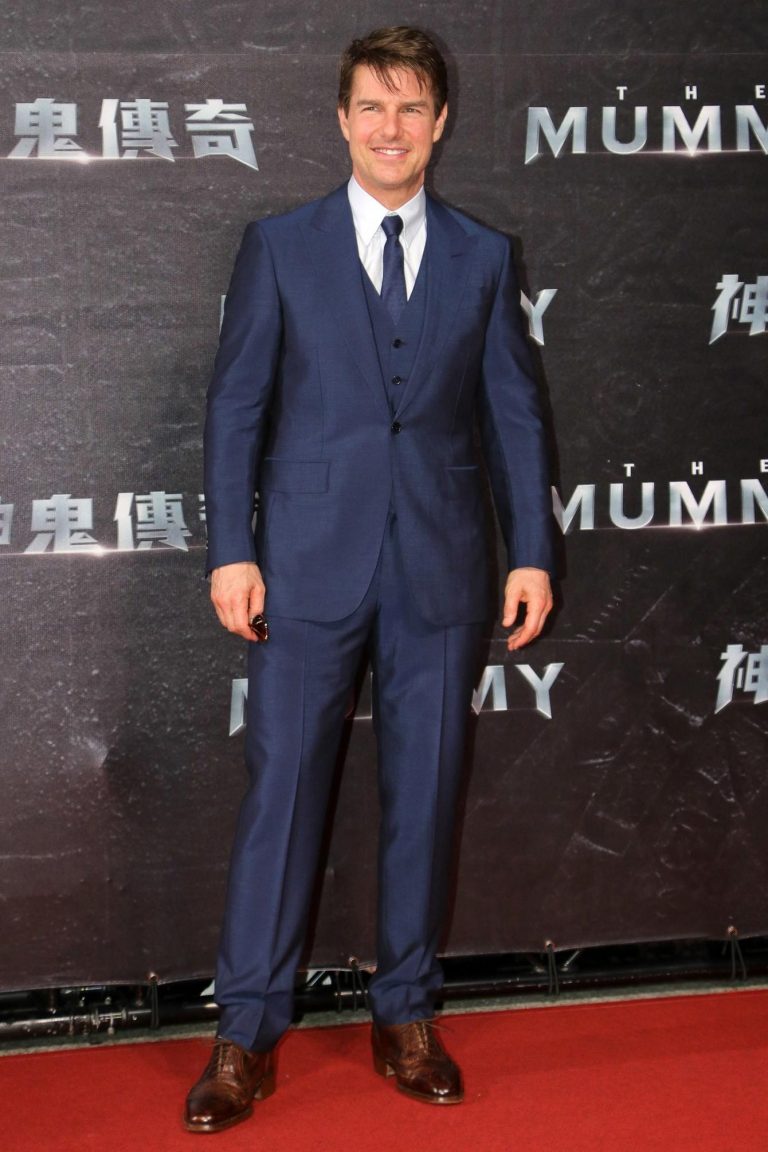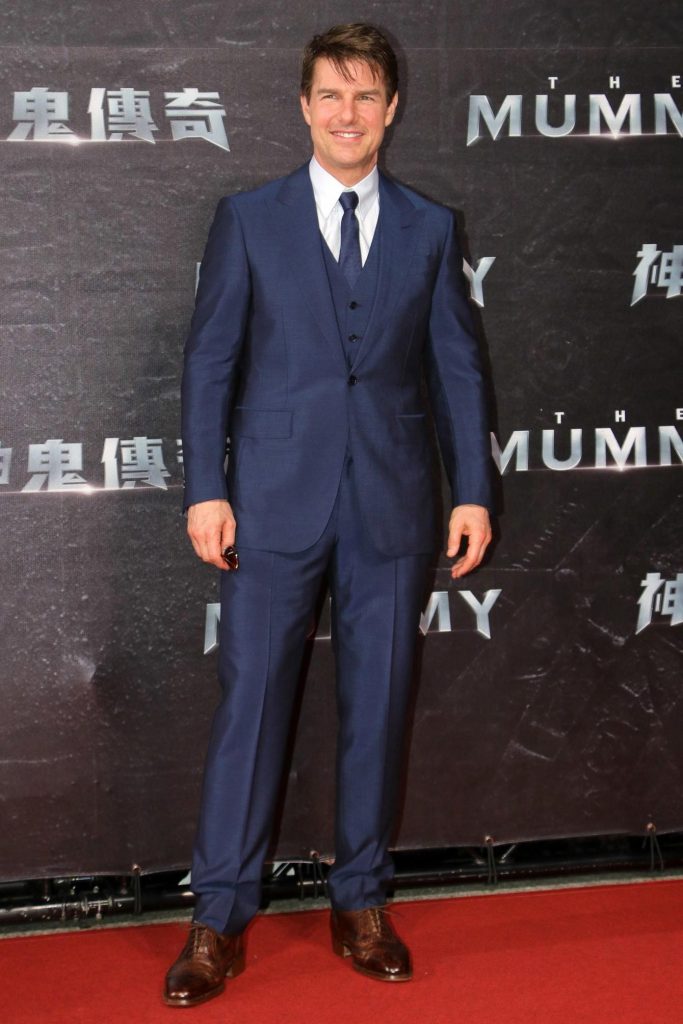 From 1985 to '86 he dated the singer and actress Cher, whom Tom met at the wedding ceremony of Madonna and Sean Penn. Cher (who is 15 years older than Cruise) was also a dyslexic, so they instantly had much in common. However, in 2018 Cher admitted that she didn't support 'the whole Scientology thing' Tom does now, yet they are still friends: 'I can't understand it [Scientology] so I just… don't', she shared in her interview with the Daily Mail. In 1986 the couple split, rumored to be because of Tom's growing interest in Scientology. He stated that the study methods of Scientology helped him to overcome his dyslexia which he struggled with for so many years.
Tom Cruise's relationship with his fellow Scientologist, Mimi Rogers
In 1987 Tom married Miriam "Mimi" Rogers, an American actress, who was brought up by a devout Scientologist. In 1952 Mimi's father found the ideas described by L. Ron Hubbard in his books on Dianetics very interesting; he later became a 'Mission Holder' in the Church of Scientology and was a close friend of the late founder of the Church himself.
Sources describe Mimi as 'a highly trained auditor', who was involved in the life of the Church since the first day of her life. 'That philosophy was simply part of my upbringing', Mimi recalls her former views, after she quit Scientology. According to a former inspector general named Marty Rathbun, Tom's relationship with Mimi Rogers ended due to 'disagreements over Scientology'; he also added that the chief of the Church of Scientology International, David Miscavige, influenced the relationship between Tom and Mimi a lot, and could also have provoked their break up. Mimi was previously married to another Scientologist, Jim Rogers. Mimi's father also quit the Church of Scientology in 1980's, instilling first seeds of doubt in the heart of his daughter.
Tom Cruise's relationship with Nicole Kidman
The marriage under the all seeing eye of Scientology
From the moment when Tom met Nicole Kidman in November 1989, during the filming of "Days of Thunder", and they started dating, while his acting career blossomed.
The great success of the movies "Rain Man", in which Tom as Charlie Babbitt shared the screen with Dustin Hoffman, and "Born on the Fourth of July", in which Tom portrayed Vietnam war veteran Ron Kovic, who turned into a pro-human rights activist, made Tom Cruise one of the highest-paid actors in Hollywood. He donated millions of dollars to the Church of Scientology, supporting its supposed smooth working, so that the leaders of the Church understood that they couldn't put his membership under risk, as happened with Mimi Rogers. When Nicole and Tom married in 1990, the Australian actress joined Scientology, but unlike Tom was never really interested in developing as an auditor or a Mission Holder. Her father, an Australian psychologist, by definition was 'a Suppressive Person' – Scientologists have this special name for people who deny or put under question the beliefs of the Church). Scientology denies any form of psychiatry, and forbids Church members to take any psychotropic drugs.
According to Bruce Hines, Nicole's former auditor, 'Kidman, a Catholic, was never considered safe', even though Scientology representatives later stated only that they 'opposed psychiatric abuses'.
Making the kids hate their own mother
Married on 24 December 1990, Nicole and Tom adopted two kids – Isabella Jane, who was born in 1992, and Connor Antony, born in 1995. The rumors about several miscarriages Nicole had during her relationship with Tom were clarified by Nicole herself in 2007, admitting that she only had one pregnancy in 2001, which was ectopic, and was the year Cruise filed for divorce from her. Bella and Connor were both home-schooled, and never attended any schools, as always happens in the families of Scientologists. John Brousseau, a former Scientologist and David Miscavige's brother-in-law and his long-term bodyguard, shared his memories of communicating with Cruise's kids, stating that they were later instructed to reject their mother.
He remembered them saying to him: 'J.B., Nicole is an S.P. [a Suppressive Person]! Our mom's an S.P.—we hate going and seeing her'. Sources also state that Tom's next wife, Katie Holmes, was in terror to hear such words from Nicole and Tom's kids, as she suddenly understood she could be in the same place as Nicole. Bella and Connor even undertook special courses in identifying Suppressive Persons, to strengthen their negative attitude to Nicole.
The collapse of and Tom's marriage
The marriage between Nicole and Tom started to crash after their starring in the movie "Eyes Wide Shut" (1999). Even though, according to Nicole's interview with The Hollywood Reporter in 2012, the movie didn't initiate the divorce, it appeared in the dark times of their family. Director of the movie Stanley Kubrick, died even before "Eye Wide Shut" was released – Tom and Nicole were on very good terms with him, and his death was a great shock for them.
John Brousseau also shared that the whole world of Scientology was obliged to watch every single movie with Tom Cruise, even mentioning that watching a movie with Nicole could cause a lot of troubles. Tom and Nicole officially divorced in 2001; she is still struggling with seeing her kids, as they live their own lives, not wanting to have anything in common with their mother. Nicole was saved by Baz Luhrmann's super successful musical movie "Moulin Rouge" to distract from the divorce, however, Nicole had hard times talking about her divorce from Tom. During her interview with Oprah Winfrey, Nicole shared that she felt broken: 'I think that divorce is hard for anyone. It's a nightmare, it just is, and you can pretend you're fine', she said, hands trembling. Nicole also stated that she 'didn't want her kids to be raised as Scientologists'. She added that their two kids were 'the most important things' to them, and it was her job as a mother to 'protect them from any scrutiny they are going to get and in terms of what they're going to read'.
However, her kids didn't even need to read anything – they were consistently taught everything they needed to know, to feel and to say about their mother.
Tom Cruise, the whole Scientology world, and Penélope Cruz
In 2001 Tom Cruise met Penélope Cruz on the set of "Vanilla Sky", in which the stars portrayed lovers. Their affair started the same year, even though the most experienced auditors couldn't do anything with Penélope and her strong negative attitude to Scientology. Despite undergoing some basic courses on Scientology, Penélope refused to 'forsake her Buddhist beliefs', according to several on-the-record sources revealing the true story of the Church's interference in Tom's private life. Having no kids connecting her with Tom, and focused on her blossoming acting career after the success of her latest movies "Fanfan la Tulipe" (2002) and "Gothika" (2003), Penélope broke up with Cruise with a light heart, not wanting to deal with Scientologists anymore.
📸 Penelope Cruz #PenelopeCruz pic.twitter.com/GnIkY7Ob7W

— Escudo (@Shield_Ferrari) September 6, 2020
Marty Rathbun later stated that Tom's relationship with Penélope was one of the Church's biggest 'slip ups' of all times, as during the whole period of Tom's affair with Cruz, he personally had to spend around 50 percent of his working time making sure Tom stayed in the Scientology camp. Eventually, the Church initiated a secret plan to find a new girlfriend for Tom who would be a devout Scientologist, or at least loyal to their beliefs and convertible in terms of religion.
Auditions for Tom Cruise's next girlfriend – Nazanin Boniadi and her experiences
According to Marty Rathbun, auditions for the role of Tom Cruise's new girlfriend continued, even when a 'seemed to be a perfect candidate' was already found. Nazanin Boniadi had a boyfriend at the time she was reached by the authorities of the Church. 25-year old accomplished violinist, and a graduate of the University of California at Irvine, Nazanin was interested in going to medical school, already having a BA in biological sciences.
While Tom was broken-hearted after failing to entice such beautiful actresses as Sofia Vergara and Scarlett Johansson to be loyal to his beliefs, his auditors understood they had to hurry up introducing Nazanin to Tom.
Greg Wilhere, a high-ranking auditor of the Church, met Nazanin in Hollywood, to inform her that she was chosen for a very important and secret mission. As Nazanin was already an experienced Scientologist, she was enthusiastic about every task she was given to perform: to get rid of her braces, to color her hair in one shade, to break up with her boyfriend – an Iranian she actually brought into Scientology at the beginning of their relationship. At first, Nazanin was flattered to know that Tom Cruise was interested in her, but their relationship could hardly be called healthy. She was always instructed how to speak, how to behave, and even how to please Tom in bed. Eventually, she failed to follow the instructions during the ceremony of Tom's getting Scientology's Freedom Medal of Valor.
When Tom held the medal, Nazanin whispered him: 'Very well done', and it was her biggest mistake of all times – Tom was offended by her tone, feeling he was talked to as her junior. From that moment Nazanin became persona non grata in the world of Scientology, and auditions for a more suitable girlfriend for Tom continued.
Tom Cruise's marriage with Katie Holmes
In May 2005, Tom announced during his interview with Oprah Winfrey that he was in love. It is worth saying that a year earlier, the video of the ceremony of Tom's receiving the Medal of Valor, went viral, as it depicted two men saluting each other first, and then saluting L. Ron Hubbard's portrait. Scientology was made fun of because of that video, which grew even more when the popular animation series "South Park" released an episode parodying Scientology entitled "Trapped in the Closet", also making fun not only of Scientology itself, but also of Tom Cruise and John Travolta, who is also a well-known Scientologist.
The leaders of the Church understood that they had to be very careful not to create reasons for attracting extra attention to Scientology. However, everything happening in Tom's (so-called) private life was of huge interest to reporters all around the world, and they couldn't but remember and comment on his religious beliefs.
Katie was introduced to Tom in May 2005, and only a month and a half later became pregnant with their daughter. Tom was said to buy his own ultrasound machine to follow the pregnancy of his wife, who he officially married in 2006 in Italy, holding the ceremony at Odescalchi Castle. Katie's acting career she pursued before dating Tom slowed down; she stopped communicating with her old friends, as Tom's circle was very attentive to the people she could talk to. However, there was one person they couldn't take away from Katie – her father, Martin Holmes. He was aware of what was going on in the Church, and an experienced lawyer, and prepared a prenuptial agreement for Katie and Tom to sign, so that Katie could 'escape' at any minute she felt uncomfortable. The agreement was said to fill five bankers' boxes.
Fighting for Suri: how Tom and Katie battled over their daughter
Suri Cruise was born in April 2006 in absolute silence, as Tom and Katie followed the rules of silent birth – a practice of the Church of Scientology which instructs to keep silent during the birth process and to make all 'physical movements slow and understandable' not to cause additional pain or stress the newborn undergoes during the birth process. Suri was not to go to school, just as her elder half-siblings, Bella and Connor. Katie couldn't deal with this Scientology point of view, in which normal education was minimized – the belief is that every person lived for millions of years, underwent reincarnation and already knew everything one could ever need for a good life.
Katie also stated to one of the reporters of Vanity Fair that their family didn't go outside too much. In 2012 Katie shocked Tom as well as the leaders of the Church by filing for divorce, which is not in the rules of Scientologists – their divorces happen inside the Church as its members can't sue one another. However, Katie not only filed for divorce but also asked for primary custody over Suri, trying to take her out of her father's religious agenda.
Katie's desire to enroll Suri in one of California's private schools left no chance for Suri to return to Scientology if she once chose this path, as she would automatically be abandoned by the Church – exactly what Katie wanted.
As a 'privileged person', Tom has the right to communicate with Katie and Suri, unlike other family members who divorced and quit Scientology – such contacts are forbidden according to Scientology doctrine. As of 2020, Suri lives with her mother, and enjoys their mutual if rare walks in New York, as they follow the rules of self-isolation during the pandemic of Covid-19. However, they were caught by reporters having their weekend smoothies in the streets of the Big Apple. 'I love her [Suri] so much. My biggest goal has always been to nurture her into her individuality. To make sure she is 100 percent herself and strong, confident, and able', Katie shared in her interview with The Sun in June 2020.
Tom Cruise's subsequent relationships
Since Tom divorced from Katie, or, to be more precise, since Katie divorced from him in 2012, Tom hasn't been noticed dating other women for too long.
He is said to have had short affairs with Cynthia Jorge and Yolanda Pecoraro in 2012. Tom met Cynthia, a waitress at the trendy club Le Baron in December 2012 – they instantly felt the chemistry between them and even had some 'dirty dancing' the very day they met: 'He was mesmerized by Cynthia', says one of the witnesses of their meeting. However, the head doorman of the club denied any dirty dancing took place, stating that if Tom Cruise was in the club, the doorman would surely notice him. Nevertheless, what is known about Cynthia is that she graduated Boston University in 2008, and worked as a marketing director at Benjamin's Steakhouse.
Tom's other affair was registered by several tabloids, which stated that the actress Yolanda Pecoraro was his new love interest. Daily Mail UK wrote that Yolanda, as well as her parents, were devout Scientologists. Some sources even suggested Tom was going to marry for the fourth time, as Yolanda could be a perfect match for him, but it never happened.
As of 2020, Tom is still officially single.