Who has Tyler Posey dated? Girlfriends List, Dating History
Tyler Posey is an American actor, singer and director, who shot to stardom through his supernatural role as a young wolf in the popular MTV fantasy series "Teen Wolf", playing the protagonist Scott McGall from 2011 to 2017. His popularity led to opportunities on the big screen, as he was included in the main cast of box-office sleeper hit movies such as "Blumhouse's Truth or Dare," which grossed almost $100 million against a budget of $3.5 million, and "Scary Movie 5," which made close to $80 million with a budget of $20 million.
Tyler Garcia Posey was born on 18 October 1991, in Santa Monica, California, to parents John Posey and Cyndi Terese Garcia. He and his two brothers, Derek, a health and wellness distributor, and Jesse, also an actor, grew up in Santa Clarita, as the family moved to the city so they could all be nearer to Los Angeles.
The boys were used to the world of show business, as their father wasn't only an actor, but also a screenwriter for many years. His mother also dabbled in scriptwriting, and collaborated with John on some projects. Tyler started acting at the age of six, often alongside his father. As a child actor, his mother became his manager, and would accompany him to his TV and movie projects including "Maid in Manhattan," in which he played the 10-year-old son of Jennifer Lopez. Due to their situation, the Posey brothers were all home-schooled for their primary education. In 2014, Cyndi passed away after battling breast cancer for four years.
Tyler Posey's Dating History
Playing the sexy wolf on the small screen for seven seasons earned him a huge fan base; it also helped him land a date with women in and out of the entertainment industry; women, young and old, couldn't help but be mesmerized by his looks and well-toned body.
However, in 2020, he admitted during an interview that he also hooked up with guys but he never clearly defined his sexual orientation and gender identity. Here's the list of women he dated prior to his coming out.
Miley Cyrus – Puppy Love (Pre-2003)
Tyler 'dated' Miley Cyrus when he was nine and she was seven. They met because both their fathers were part of a TV drama series in 2001, and at that time, they tagged along hoping that they would be given an opportunity to act as well.
Miley was born on 23 November 1992, in Franklin, Tennessee. She took an early interest in the entertainment industry as her father is singer-actor Billy Ray Cyrus, and her mother is actress-producer Leticia "Tish" Jean Cyrus. Just like Tyler, Miley also started her acting career in the same TV series, "Doc," alongside their fathers. Her rise to prominence as a teen idol was through her starring role in the popular Disney series, "Hanna Montana." She has since released numerous tracks that reached the Top 10 on the Billboard Hot 100 including "The Climb," "Party in the USA," "We Can't Stop," and "Malibu."
Tyler shared that he was quite fascinated with the "Wrecking Ball" singer, because even back then she was already a confident young girl. He said that he would be excited just by holding her hands. Their puppy love didn't last long but they remain friends up to this day. Miley will always have a special place in his heart because she was his first kiss. They both probably didn't have any idea back then that they would be future members of the Lesbian, Gay, Bisexual, Trans, and Queer (LGBTQ) community.
Seana Gorlick – Ex-Fiancée (2003 – 2014)
Fans couldn't help but gush over Tyler and his childhood sweetheart, Seana Gorlick, whenever they recalled how sweet these two were towards each other. He fell in love with her when he was 12 years old, and they were together for over a decade. At that time, he considered her his soulmate, and when they went for a 12-day vacation in Hawaii in 2013, he popped the question, and Seana said yes.
Tyler shared in one of his interviews that he had always wanted to marry her. In his mind, she was the only woman that he could see spending the rest of his life with.
Seana Gorlick was born and raised in Los Angeles, California. She and Tyler met during middle school, quickly became friends, and then fell in love. While he became the new star of a TV series, she pursued a career in cosmetology, and later became a professional make-up artist to the stars. She did the faces of Tyler's co-stars in his supernatural series, and as the years went by, she was given opportunities to become the make-up artist of other TV series and ad campaigns of popular brands. In 2019, she became the make-up artist of several movie projects including "Captain Marvel," "Spider-Man: Far From Home," "Once Upon a Time…in Hollywood," and "Moxie."
Some people believed that Tyler proposed too soon, as he and Seana were still in their early 20's. sure enough, it didn't take long for the two to break their engagement, as Tyler realized that he wasn't ready for a life-long commitment. When the two separated in 2014, he admitted that it was his fault, but there wasn't a third party involved; he wanted to focus on his career as it was just starting to take off. As their wedding date was nearing, he became aware of the possible consequences of his decision, and unfortunately for Seana, at that time his career was way more important for him than their relationship. When he was asked if they were still friends after the break-up, Tyler said he wasn't sure. He misses her a lot, and still gets sad thinking about it, but in the end, people around them believed it was for the best. He said that he couldn't believe that he already had an ex-fiancée at age 23.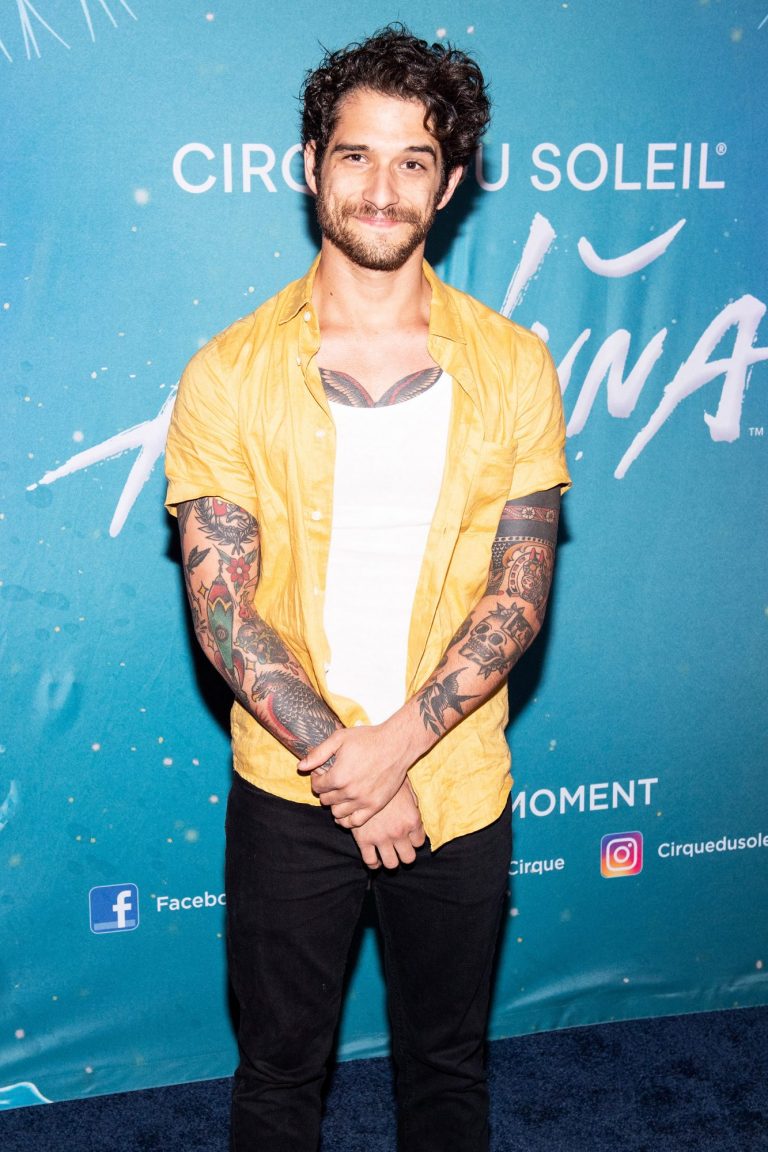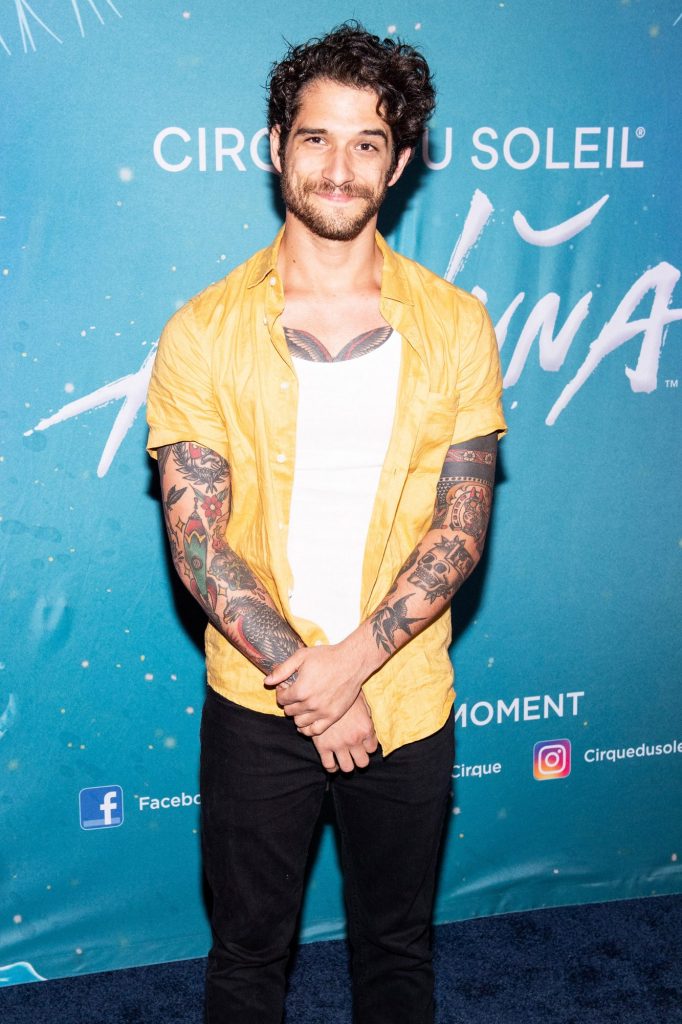 Bella Thorne – Fling (2016)
When Tyler ended his engagement with his long-time girlfriend, he had a hard time going back to the dating scene. While he admitted to having been casually dating, he wasn't ready to be in a serious relationship again. At that time, he also realized that he's not into one-night stands, so he resolved to be single for a while.
However, when he met Bella Thorne, there was instant chemistry and sexual tension. There were rumors about them all over social media as the newest Hollywood couple. She was quick to deny it via her Twitter account, but the public was able to confirm the budding relationship when they were caught by the paparazzi kissing in the street in the West Hollywood area in September 2016. It seemed that Tyler had given-up his bachelor existence, and started dating again.
Annabella Avery "Bella" Thorne is an American actress, singer, director and model, who became popular for her role as Cece Jones in the 2010 Disney TV series "Shake It Up." She continued to do Disney projects in which she earned acting/popularity awards and nominations.
Years after their split, Bella Thorne and Tyler Posey have officially reunited! Take a walk down memory lane and relive their relationship from start to finish. –> https://bit.ly/32Cinmo

Posted by J-14 Magazine on Wednesday, September 16, 2020
After graduating from Disney, she started accepting mature roles, which she said gave her the chance to be true to her inner self, by having more artistic freedom in portraying her characters. She has been one of the controversial actresses in Hollywood, due to her relationships with both men and women, as she claimed to be a pansexual. She was a victim of attempted extortion when her nude pictures were hacked from her digital gadgets in 2019, but instead of paying the hackers, she released the photos herself, to be free from any future blackmail attempts.
The press had a field day when it was confirmed that Tyler and Bella were dating. It became controversial since Bella's recent ex-boyfriend was Gregg Sulkin, who was known to be one of Tyler's best buddies. Prior to the sighting of Tyler and Bella's PDA (public displays of affection), she was seen kissing a girl who was her brother's ex-girlfriend – she then declared on her social media account that she was bisexual.
It was also around that time that Tyler declared on Snapchat that he was gay, while showing a clip of a street sign that says "Gay St." Fans were quite supportive of his coming out, however, for whatever reason, he then denied that he came out as a gay person and apologized to the fans. He claimed that he was a supporter of the LGBTQ community, and that he did that only to show his support to them.
Fans continued to talk about them on social media, particularly when Gregg Sulkin posted these words on Twitter – 'Children want attention.' It could be anything, but most of the fans believed it was a subtle shade to his former girlfriend and former best friend. Tyler and Bella ended their brief relationship in December 2016, deciding that they were better off as friends.
Sophia Ali – Someone Worth It (2017 to 2019)
In 2017, when entertainment reporters asked him about his love life, they were pleasantly surprised that Tyler admitted that he was seeing someone. At that time, he didn't want to reveal who it was yet to the public, but shared that she's cool, talented, and an inspiration.
She sometimes intimidated him, but still made him happy. It was not that he wanted to hide her, but the relationship was still new and fresh, and that he wanted to enjoy it for a while, away from the prying eyes of the public.
Sophia Taylor Ramseyer Ali is an American actress of Middle Eastern descent, born on 7 November 1995, in San Diego, California, but grew up in Dallas, and was raised in a Muslim household. She started as a child actress in 2003, with the TV show "K Street", followed by a recurring role in another children's show, "Barney & Friends." By 2010, she'd been doing supporting and recurring roles in various TV shows, including "CSI: Miami," "Shaking It Up," "Missionary Men," and "Famous in Love". Her popularity increased in 2017 when she took a groundbreaking TV role as a hijab-wearing Muslim medical intern, Dr. Dahlia Quadri, in the popular medical TV drama series, "Grey's Anatomy."
Tyler met Sophia when they were both included in the cast of the movie "Truth or Dare" in 2017.
Hi babes, exciting news! Sophia Ali is about to takeover our handle to live-tweet for the #EWandTheWilds watch party. Have fun! pic.twitter.com/k2EihR5iaN

— The Wilds (@thewildsonprime) January 15, 2021
He was mesmerized by her, and they started dating but didn't share it publicly until 2018. When he decided to be open about his new relationship, he posted a lengthy explanation about her and what she meant to him: 'I've found someone worth it. I've just been able to open my eyes about it because of my girlfriend, Sophia.' From the numerous Instagram posts that he had about her, it was obvious that he was smitten with her. In the past, he felt that he always ruined his relationships when they started getting good or serious. It was Sophia who made him understand his problem, and helped him deal with it.
However, history repeated itself because the last time they were seen together was in March 2019. During the premiere of his new Netflix series, "Fast & Furious: Spy Racers" in Universal City, he confirmed speculations that he and Sophia were no longer an item. He admitted that he probably wasn't meant to be in a relationship, because he didn't belong in the perfect romance scenarios as he felt pressured to be the perfect partner. He also said, 'I feel like an asshole when I don't fall in line with that.'
Bella Thorne – Once Again? (2020)
People were curious to see if love is lovelier the second time around for Tyler and Bella. Their controversial pairing didn't stop by ending things between them. Social media was ablaze when Bella was rumored to be dating singer-songwriter Charlie Puth, right after being with Tyler, and some insinuated that there had been an overlap between Tyler and Charlie's dating timeline. Bella claimed that she took the break-up pretty hard, and at that time Charlie entered the picture and she welcomed him with open arms. She started to hang out with the "See You Again" singer, and it seemed Bella was headed for another relationship.
However, Charlie dumped Bella when he saw an online article about Bella and Tyler; Charlie was apologetic to someone on Twitter and fans assumed it was directed to Tyler. Due to the timeline, Charlie felt he'd encroached on someone else's territory. Bella, on the other hand, was mad at Charlie, and to everyone who insinuated that there was an overlap.
She denied dating Charlie, and fans thought it was funny since she was caught making out with him on a beach during a vacation in Miami. She also claimed that whatever article Charlie read online was quite old, and that Charlie should have checked the date it was published. No one could blame Charlie for the confusion, since the Tyler-Bella break-up happened in the same month he and Bella were having fun on the beach.
Fast forward to September 2020, when Tyler and Bella were seen hanging out together again. Immediately, fans thought that her engagement with the Italian actor-singer, Benjamin Mascolo, was off. However, it seemed that the two are just friends and she was helping him produce videos as content for his social media accounts, posting short videos of Tyler that she directed to her Instagram Stories. He was seen dancing topless inside a giant cake, but they never explained what it was and where it would be used. Tyler also opened an OnlyFans account, and Bella helped him with what content to put out.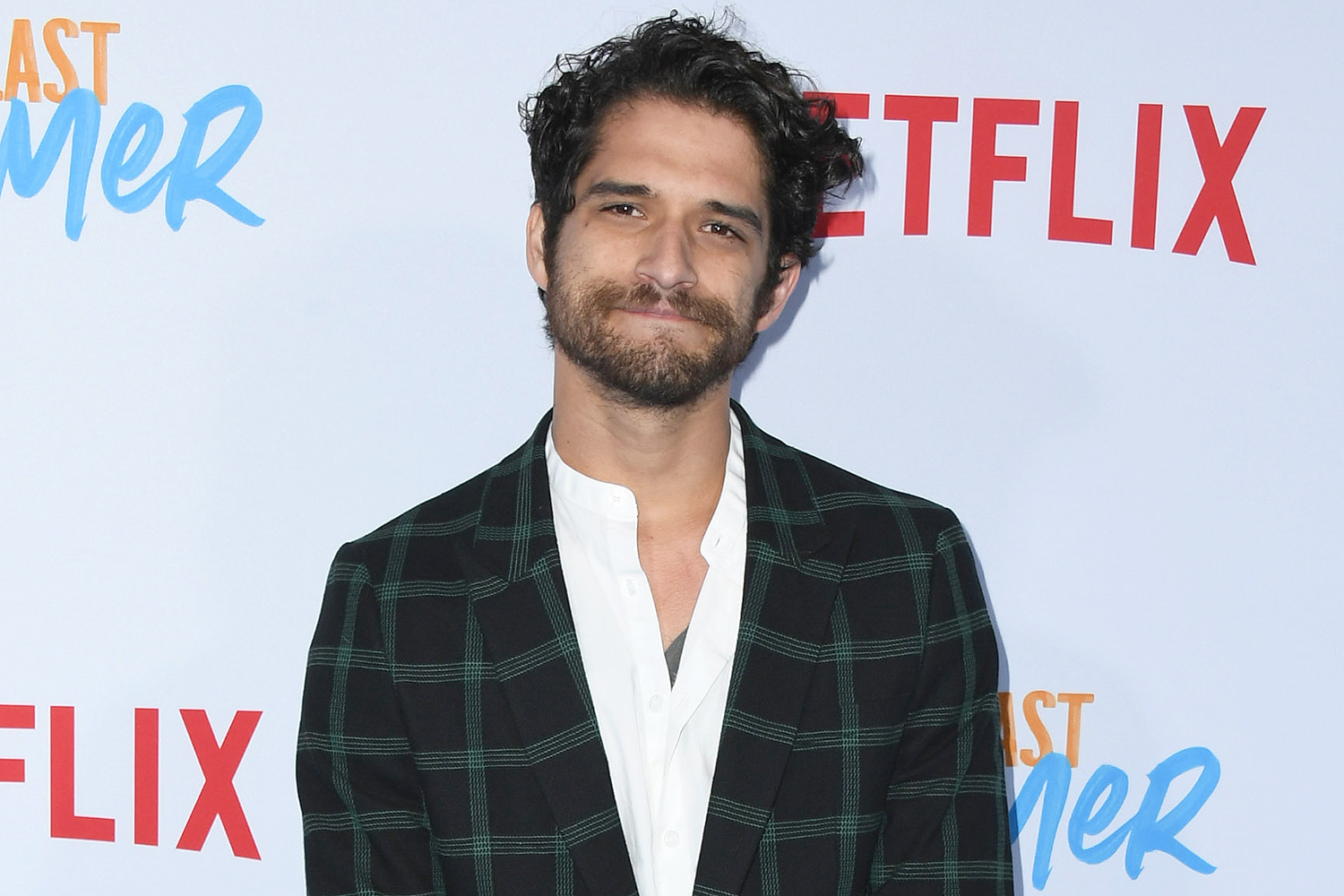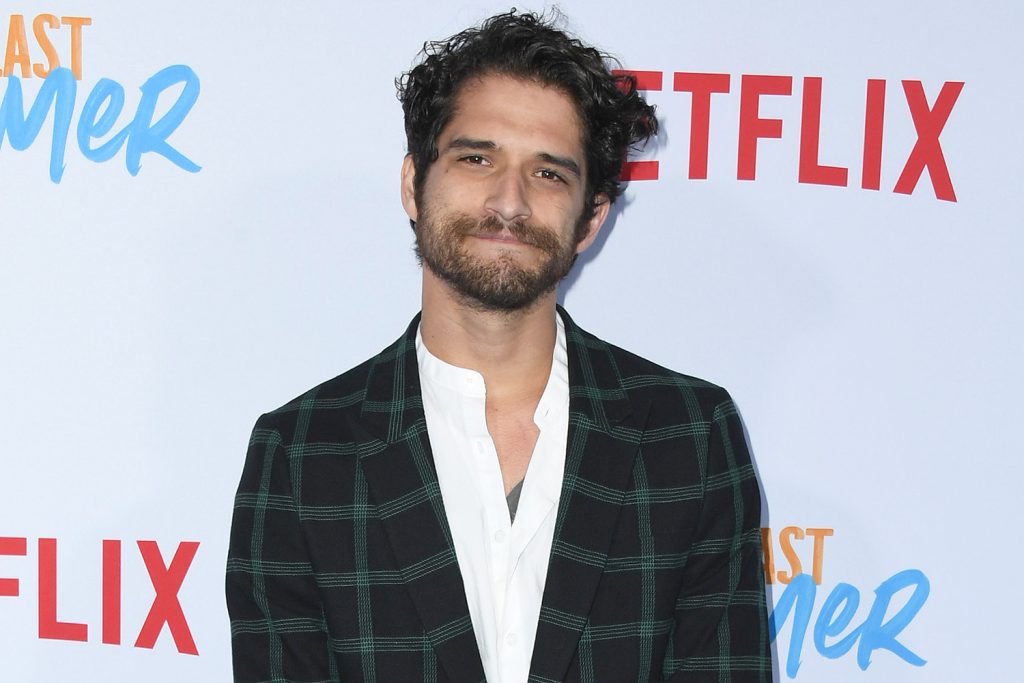 OnlyFans is a subscription-based app in which content-creators could easily earn money by uploading interesting content that their fans would want, via pay-per-view, tips, and monthly fees. It was on this social media app that Tyler admitted in October 2020 he's gender fluid. Since then, he's been uploading something new about himself, including a video of him playing guitar while sitting on a stool, naked, and he would answer personal questions such as his sexual experiences with other men.
Phem (2021)
In March 2021, fans were treated to a new single, "Shut Up," featuring singer Phem and drummer Travis Barker. It wasn't the first time Tyler released a song, as he sang and played in three bands in the past, including Disappearing Jamie previously known as Lost in Kostko in 2012, PVMNTS in 2018, and Five North in 2019.
Prior to the release of the song, Tyler and Phem posted on Instagram a photo of how they celebrated Valentine's Day. No one knew when they started dating, but Phem started appearing on his social media back in November 2020.
She was included in the people he was thankful for, during an appreciation post for Thanksgiving.
Phem is an American indie singer-songwriter based in Los Angeles, who started her professional music career in 2018 with the release of her debut extended play, "Can't Kill Me." She wrote songs for other artists too, such as G-Eazy, Lil Tracy, Iann Dior, and Machine Gun Kelly. Her breakout album was "Vacuumhead" (2019), which gained millions of streams, and gave her a loyal fan base. She declared herself to be a lesbian via her Instagram account, in which she uploaded a photo of herself and another girl kissing.
While no one knows exactly what the status of their relationship is, Tyler and Phem still liked each other's posts on their social media apps, and for many people, it's a clear indication that they are still together. Apparently neither of them are keen to pursue a serious relationship, but since they both share common interests such as making music and sexual fluidity, this relationship might have a bigger chance to last longer.
So we all wait to observe developments…