Who has Wentworth Miller dated? Boyfriends List, Dating History
The British-American actor, Wentworth Miller gained worldwide recognition for his breakthrough role in Fox's hit series, "Prison Break" (2005-2009), as Michael Scofield, a structural engineer who sent himself to prison where his brother Lincoln Burrows, played by Dominic Purcell, was a death row inmate, to help him escape, His performance earned him a 2005 Golden Globe Best Actor nomination. He later ventured into writing screenplays under the pen name Ted Foulke, in the 2013 psychological thriller "Stoker" ,directed by Park Chan-Wook. He's an advocate for LGBTQ rights and mental health awareness.
Wentworth Earl Miller III was born on 2 June 1972, in Chipping Norton, Oxfordshire, England. His father, Wentworth Miller II, is of African-American, English, German and Jamaican ancestry and his mother Joy Marie Palm-Miller, is of Rusyn, French, Swedish, Dutch, Lebanese and Syrian ancestry. He has two younger sisters.
The family moved to New York City when he was a year old; his mixed heritage wasn't much of an issue growing up, as he lived in Brooklyn where there's cultural and racial diversity. He went to Princeton University, and graduated in 1995 with a Bachelor's degree in English. Wentworth has been interested in acting since he was a kid and participated in stage productions. He said that with all of his friends from Princeton heading to Wall Street, med school, or law school, an acting career didn't seem like something that's taken seriously.
Out of his love for television and film, however, he moved to Los Angeles, and worked behind the camera for years before he made his debut on the small screen in 1998, with a guest appearance in the "Go Fish" episode in season two of The WB's supernatural drama series, "Buffy, The Vampire Slayer." He said he had no regrets that he didn't dive directly into acting, as one needed 'to have the soul of an artist and the pulse of a bureaucrat' in the industry.
Wentworth landed his first leading role in 2002, in "Dinotopia," a fantasy-adventure mini-series that was set in a fictional world where humans and dinosaurs co-exist. In "The Human Stain," he played the young Anthony Hopkins in the role of Coleman Silk, an African-American who passed for a white Jewish man. It struck a chord in him, as he'd had to understand his racial identity in the past, and dealt with wrong perceptions about him for most of his life. Despite the movie receiving mixed reviews and failing at the box office, his performance was recognized, and opened a lot of doors for him.
Some of the popular TV series in which he had guest roles included CBS' "Ghost Whisperer," Fox's "House," and CBS' "Madam Secretary." In movies, he appeared in "Underworld" (2003) as Dr. Adam Lockwood, and "Resident Evil: Afterlife" (2010) as Chris Redfield.
On his sexuality
'As a gay man, I must decline.' This was stated in the letter Wentworth penned in August 2013 to the director of the St. Petersburg International Film Festival, when he was invited as a guest of honor. He said that he couldn't come to an event that was hosted by a country where people like him were 'denied their basic right to live and love openly.' In June 2013, Russian President Vladimir Putin signed a federal law that made it illegal to distribute materials to minors that would expose them to content portraying or promoting homosexuality as a norm in society, thereby contradicting traditional values. Members of the LGBTQ community who would visit their country are also subject to this "anti-gay law", or "propaganda gay law."
Wentworth later talked about his struggles growing up in 'survival mode.'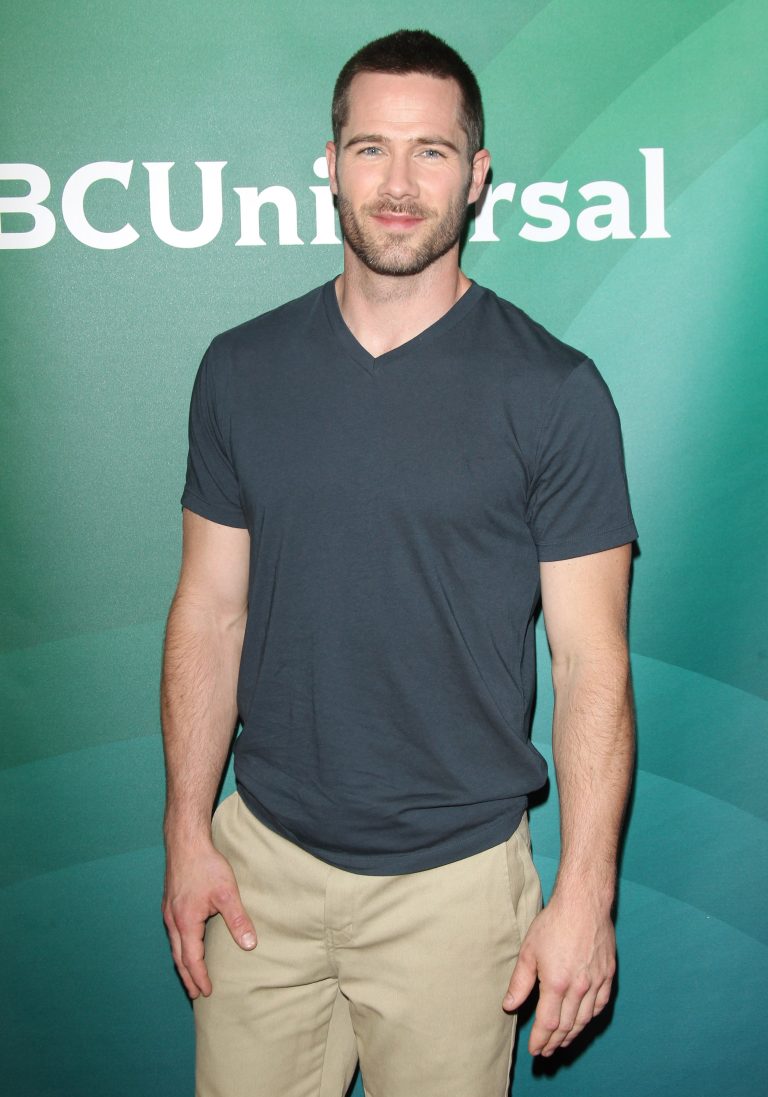 Since he was five, he focused on 'getting through the day in one piece', because when he slipped, it meant paying the price physically, emotionally and psychologically. Every day felt like a test to him, as he had to speak, stand and hold his wrist the right way, and paid the price many times for slipping up. He has battled with depression since he was young and said that it had cost him 'time, opportunities, relationships, and a thousand sleepless nights.'
The first time he tried to kill himself by swallowing a bottle of pills was when he was 15, on a weekend when his family was away. He didn't remember much about what happened after that, but by Monday he was back to school, pretending that nothing was wrong. When asked about it, he said that it wasn't a cry for help, because 'you only cry for help if you believe there's help to cry for, and I didn't.' He semi-retired from acting in 2010, and was suicidal at that time as he considered himself 'damaged goods.'
His family and the people he'd learned to trust knew he was gay, but he couldn't reveal it to the public as he was worried about how it would affect the career he has worked so hard for. He became part of an organization called Mankind Project, in which he sat with a group of men every week and shared about 'the good, the bad, the ugly, and the incredibly ugly' that happened in his life. This was where he outed himself in public, and where he learned about the persecution of LGBT brothers and sisters in Russia.
Wentworth has been regarded as one of Hollywood's heart-throbs, and was aware that he was 'feeding a fantasy', as he acted a certain way in public that was quite different from who and what he really is. Coming out in 2013 was a big deal for him, and it might have started with his intention to use his voice to protest the treatment of homosexuals in Russia, but he has come a long way since then.
He has learned to open up about his struggles to raise mental health awareness, and advocate for the rights of gays.
He declared in 2020 that he'd decided that he didn't want to play straight roles anymore. "Prison Break" was revived for a fifth season in 2017 in which he reprised his role, and after early press releases that a sixth season was in the works, it was announced in 2019 that the project was shelved. Wentworth apologized to the fans of the show who were disappointed at this development, and added, 'Their stories have been told (and told). So. No more Michael.'  For those who would miss Michael Scofield, he had this to say, 'If you're hot and bothered because you fell in love with a fictional straight man played by a real gay one…That's your work.' His co-stars Dominic Purcell and Sara Wayne Callies, who played his love interest in the series, supported his decision.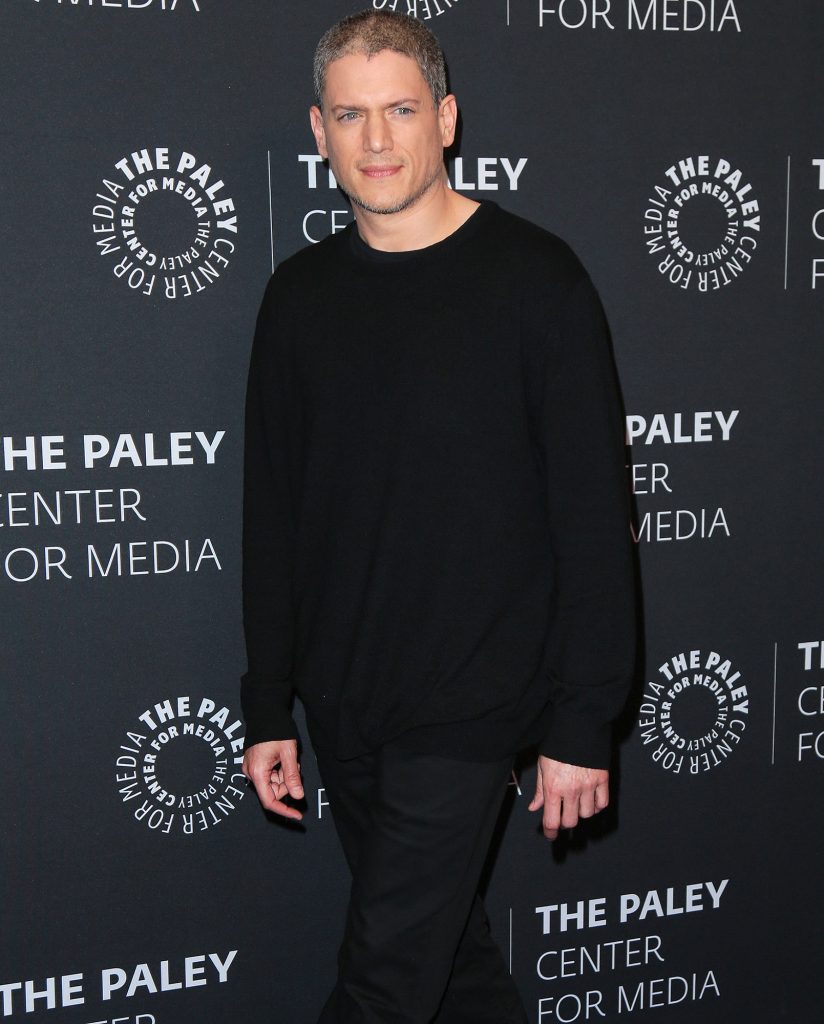 Wentworth played a gay role, and a superhero one at that, as Captain Cold/Leonard Snart in The CW series "The Flash," which he later reprised in "Legends of Tomorrow." Perhaps to give more emphasis to the importance of gay representation on screen, and having openly gay actors playing them, he posted a 2017 clip on his Instagram in 2020, of the kiss his character shared with Ray Terrill, played by Russell Tovey, in "Crisis on Earth-X," an annual Arrowverse crossover event, and talked about how his scenes and conversations were tweaked for a more accurate depiction of a gay man.
In NBC's crime drama series, "Law & Order: Special Victims Unit," he had a recurring role in its 21st and 22nd seasons as the assistant district attorney Isaiah Holmes, who's out as gay. Wentworth said he's excited about gay characters that were 'informed by their struggles, but not defined. Not getting sacrificed so straight characters can enjoy some kind of epiphany.' He wanted queer audiences, particularly kids to see them in stories in which they were empowered and the focus was not on their suffering.
Dating history
When it comes to relationships, he has been keeping it private, but being in the limelight made his dating history open to speculations. Any time he was out with someone, he would be automatically linked with that person.
Kristoffer Cusick
Wentworth was once rumored to have dated the musical actor two years his junior in 2006, but not much else was known about their supposed relationship, except that it was just casual. Kristoffer Cusick didn't make a big announcement of coming out as gay, but his family and friends knew. It was just something that's out in the open, but he refused to talk about it when being interviewed for an upcoming project, as he didn't want the focus to be away from what he was promoting at that time. Being openly gay might be a deterrent in getting certain roles, but he didn't want to pretend to be straight just to get them. as he said, 'I will save the pretending and the 'acting" for the stage or the screen and let myself be ME in my real life.'
Cusick is best known for starring in Broadway musicals including "Saturday Night Fever," "Hands on a Hardbody," "If/Then," and "Wicked." He's also made guest appearances in TV series such as "Ugly Betty," "Person of Interest," "The Good Wife," and "Elementary."
Mariana Klaveno
Rumor has it that from 2006 to 2007, Wentworth was in a relationship with the American actress Mariana Klaveno, as they had been spotted together many times. However, there's no truth to it as thy're just friends. She tied the knot with her longtime boyfriend in 2012 and has a child with him.
Mariana's acting career started in 2004 and most notable among her work included the HBO original series "True Blood," in which she played the role of the vampire Lorena, who made and sired Bill Compton. She also became a series regular in "Devious Minds," "Stalker," and "Full Circle."
Amie Bice
Wentworth was romantically linked with a non-celebrity, Amie Bice in 2007. They were out on a lunch date at Quality Food and Beverage in Los Angeles, and left together in a Toyota Highlander Hybrid with a Texas license plate, which some people believed to be the actor's ride, since filming for "Prison Break" was done in Dallas at that time. The two were also seen drinking coffee as they walked along the street on another date. They must have enjoyed spending time with each other, as they were still together when night fell. Of course nothing came of it, so the rumor died a natural death.
Luke Macfarlane
By the time the rumors came out in 2007 about Wentworth and the Canadian-American actor Luke Macfarlane being an item, they were said to have been dating in secret for several months already.
The public was clued in on the relationship, as the paparazzi stalked the pair and photographed them as they spent the day together. The two got their drinks at Starbucks, checked out an art gallery, and then went for a drive-thru at In-N-Out Burger. They weren't caught kissing, holding hands or being affectionate toward each other, but being together must have been enough for people to believe that they were hooking-up. The two had been linked to other guys, but had never admitted to being gay, much less dating.
People speculated on Wentworth's true sexual orientation, and when he was asked about this, he said, 'I'm not gay, but that rumor can't be killed. I'd like to have a girlfriend and a family. But I haven't met the right one yet.' He reportedly added that he had waited for his big break for so long that he wanted to savor it and focus on his work. Women did approach him and slip him their numbers, but he was 'too shy' to give them a call.
After all this came out, it was said that the pair called it quits, and were never seen together in public again. Luke came out as gay in April 2008 and said, 'I don't know what will happen professionally … but I guess I can't really be concerned about itb, ecause it's my truth.'
Thomas Luke Macfarlane is best known for his role as Scotty Wandell, a gay man, in the ABC family drama "Brothers & Sisters." He had a recurring role during the first two seasons (2006-2008), and then he later became a series regular (2008-2011). He's made guest appearances in several TV series, and also landed leading roles in "Satisfaction," "Killjoys," and "Mercy Street." Luke often starred as the romantic lead in movies for the Hallmark channel.
Mark Liddell
Reportedly, Wentworth hooked up with Hollywood photographer Mark Liddell sometime in 2008. It was never confirmed nor denied by both parties.
There are no current rumours regarding Wentworth's private life – unsurprisingly, he most likely wants to keep it that way!