Who has Zachary Quinto dated? Boyfriends List, Dating History
• Zachary Quinto made the decision to come out after 10 years in the film industry
• He dated Colton Haynes and Jesse Tyler Ferguson before coming out
• He was in a relationship with Miles McMillan for four years before they split in 2019
• He is an active advocate for LGBTQ+ rights
• As of October 2020, he is single
Zachary Quinto made the decision to come out after ten years of working in the film industry. His intention to be true to his nature and to change the situation over gay teenagers' suicide rate made him join the list of actors and actresses who openly talk about their sexuality, trying to achieve complete equality in society for all people.
Zachary Quinto Short Bio
Zachary John Quinto was born on 2 June 1977, in Pittsburgh, Pennsylvania USA, but his family soon moved to the suburb of Green Tree, a borough in Allegheny County, Pennsylvania, so he spent most of his childhood there. HIs mother, Margaret J. McArdle Quinto worked as a senior specialist in an investment firm; his father Joseph John Quinto, worked as a barber. Soon after Zachary's younger brother Joe was born, his father died from cancer, leaving seven-year-old Zachary all alone supporting his mother and little brother.
Zachary found his vent in acting, participating in high school productions.
After beautifully performing the role of Major General Stanley in Central Catholic High School's production of "Pirates of Penzance", he won his first trophy – Gene Kelly Award – as the Best Supporting Actor in 1994. The next year he was nominated as the Best Lead Actor for his role in "1776", another production of his high school, but Vince Ponder from Shadyside Academy won the prize. That fact didn't disappoint Zachary, and he pursued his acting career, enrolling at Carnegie Mellon University's School of Drama, graduating from there with a BA in Fine Arts in 1999.
Zachary Quinto and Dania Ramirez
Zachary Quinto started bylanding minor and supporting roles in various TV series, including "CSI: Crime Scene Investigation", "Lizzie McGuire" and "Charmed", but his breakthrough happened in 2003 when he landed his first leading role, as Adam Kaufman in the series "24".
After his successful work in Robert Cochran's project, Zachary was invited to star in another TV series, "Heroes".
He made his first appearance as Gabriel "Sylar" Gray in the show in 2006, starting with the episode "Chapter Three 'One Giant Leap'". In 2007 Dania Ramirez joined the crew, landing the recurring role of Maya Herrera, while Zachary was added to the main cast. Quinto and Ramirez made friends on the set, and were spotted several times out walking together. They also promoted the series, attending various events together, such as the "Today Show" tour, Spike TV's "Scream 2007" in Los Angeles, "The NBC Universal Experience" event, and many others. They also appeared together at the premier of the movie "Evan Almighty".
The fans didn't know anything about Quinto's sexuality, and supposed that the couple was dating. A large number of their mutual photos and cozy walks in Los Angeles seemed quite confirming. However, it turned out that Zachary and Dania were not dating, only being good friends. Later, there was speculation on Quinto's sexuality, as the tabloids called him a bisexual rather than gay, because of his supposed romance with Dania.
He then denied being a bisexual, saying that he always was homosexual. Dania and Zachary appeared together at ComicCon in 2008, also promoting the news season of "Heroes". It was their last mutual appearance in public.
Zachary Quinto and Colton Haynes
Alleged affair
In 2009 Zachary supported the Trevor Project, a non-profit organization focused on LGBTQ+ youth suicide prevention, also becoming an activist for gay rights, gay marriage, and denouncing the wave of gay bullying. The fact that he supported the Trevor Project encouraged reporters to ask him about his sexuality – after the wide success of his portraying Spock in "Star Trek", Zachary attracted a lot of attention in the media. However, he wanted to shift the focus from his person to the issue: 'The fact that these things are such hot-button issues right now, socially and politically, I would much rather talk about that than talk about who I sleep with' Zachary told the reporter from The Times, adding: 'I would love to be a voice in this maelstrom of chaos and obsessive celebrity infatuation that says, 'Let's talk about something that matters'.
The rumors of his sexuality were also heated-up by the photos of him and Colton Haynes walking together and passionately discussing something. In 2009 Colton was an aspiring actor, who managed to land minor roles in such series as "CSI: Miami", "Privileged" and "Pushing Daisies". Born on 13 July 1988, he grew up in Wichita, Kansas; he admitted that he suffered from anxiety for many early years. In 2006 he shot for XY gay photo magazine, and the pictures of him kissing another guy broke surface several years later, making a lot of Quinto's fans think that if Colton was gay and was spotted many times with the "Star Trek" actor, Zachary must be gay too.
The romance that was proven afterwards
Even though no one could really prove Quinto and Haynes dated, their alleged romance turned out to be true. In 2011 Colton landed the main role of Jackson Whittemore in the series "Teen Wolf", when his photos from XY Magazine leaked online. His case was widely discussed, and compared with a similar situation with Dustin Zito, the star of another MTV show, "Real World: Las Vegas", whose porn past impacted his reputation and acting career.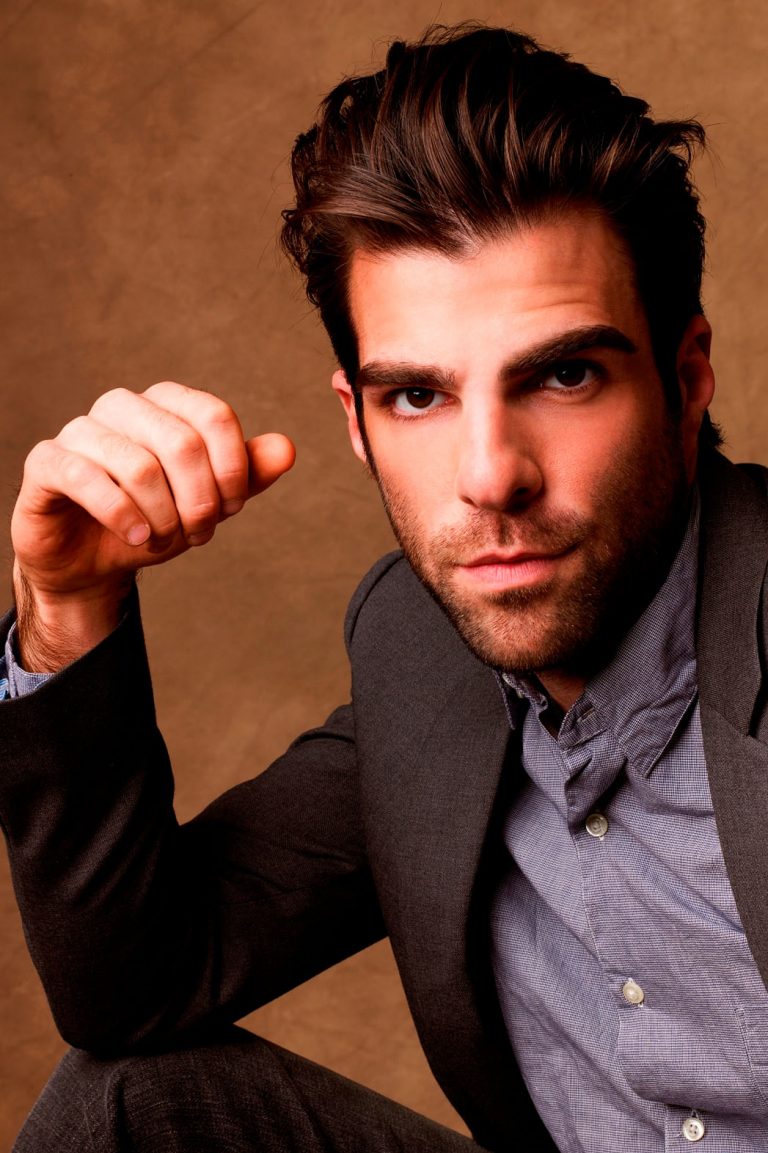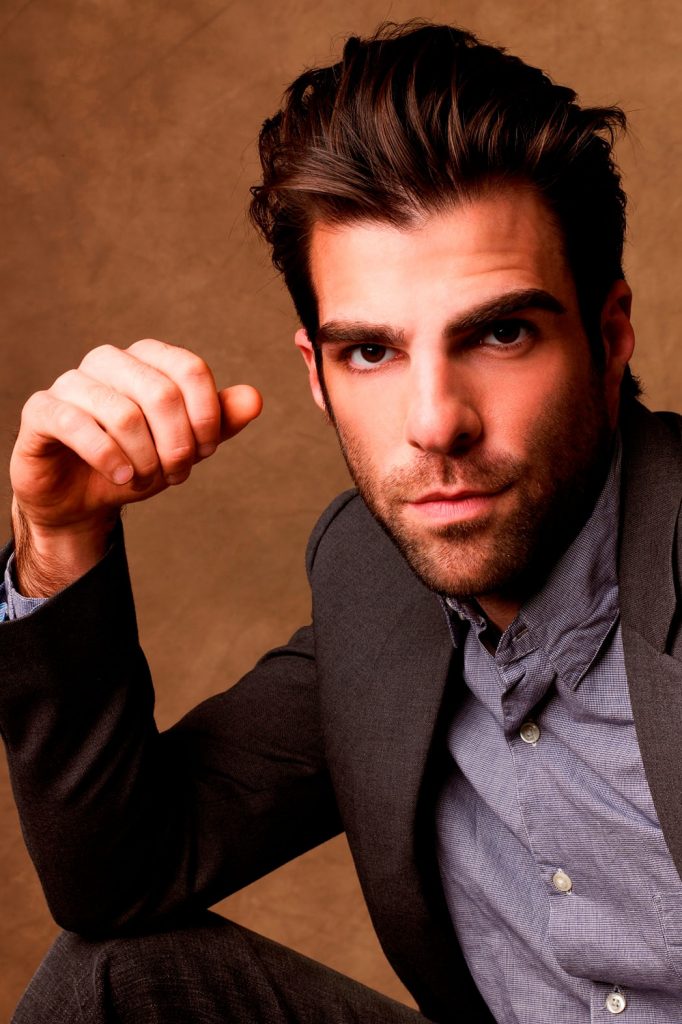 Albeit Colton's photos had nothing to do with pornography, his sexuality was defined as gay by most of his fans, despite his relationships with American actress Ally Maki and Canadian actress Emily Bett Rickards. In 2016 Colton officially came out, admitting that he had a fling with Quinto. He then married American designer Jeff Leatham, but they divorced in 2018.
Zachary Quinto and Jesse Tyler Ferguson
A year before his official coming out, Zachary Quinto dated the star of the "Modern Family" series, Jesse Tyler Ferguson, who plays Mitchell Pritchett in the show. The two were reported to have a fling in January 2010. Born on 22 October 1975, Ferguson has always been an open gay, coming out to his family when he turned 17. The fact that Jesse and Zachary were seen spending time together sparked new rumors on Quinto's being gay, yet the actor declined any questions, still refusing to comment on that.
Along with Ferguson, Quinto participated in "Standing on Ceremony: The Gay Marriage Plays", a one-night stand production against 2008 California Proposition 8, which was created by opponents of same-sex marriage.
They also attended the renowned production entitled "The Laramie Project: 10 Years Later" – the play told the story of Matthew Shepard, the student of University of Wyoming, who was bullied and eventually murdered in 1998 for being gay. Jesse also promoted Zachary to participate in "It Gets Better Project" in 2010, which was an online campaign focused on LGBTQ+ teenagers' suicide prevention.
Even if Quinto and Ferguson really dated, which neither of them ever confirmed, their affair wasn't long. In September 2010 Jesse started dating Justin Mikita, a lawyer, and the couple became engaged two years later, in September 2012. Zachary was invited to Jesse and Justin's wedding ceremony, which took place in Manhattan on 20 July 2013. Quinto congratulated Jesse on welcoming his first son with Justin on 7 July 2020. Zachary and Jesse are still good and close friends.
Zachary Quinto and Jonathan Groff
In 2011 Zachary felt much more comfortable filming, as he easily landed roles of homosexual characters and so felt at ease.
Thus, he was cast as Chad Warwick in the first season of the series "American Horror Story" entitled "Murder House". According to the plot, Quinto's character and his partner Patrick, live in a haunted house and become a part of its eternal history, being murdered and trapped as ghosts in the territory of the mansion. The next year he also appeared in the second season of the series, as the serial killer Dr. Oliver Thredson. During that period of time Jonathan Groff was by Zachary's side to cheer his winning multiple awards for his performances in the series. The couple started dating in March 2010, half a year before Quinto's official coming out.
Born on 26 March 1985, Jonathan Drew Groff is mostly famous for his voicing the character of Kristoff in the super-popular animation movie "Frozen", and all its sequels. He also played Henry Mackler in the "One Life to Live" series, and Jesse St. James in "Glee", also starring in the "Spring Awakening" Broadway musical of 2006.
Jonathan Groff photographed by Jason Bell
📷: https://t.co/IVFfI4X60w pic.twitter.com/1nCajJgr3h

— Jonathan Groff Daily (@dailyjgroff) August 31, 2020
Before dating Zachary, Jonathan was in a relationship with Gavin Creel, who is well known for playing Bill in "Eloise at the Plaza" and "Eloise at Christmastime".
Groff's relationship with Quinto made the latter much more comfortable when speaking about his sexuality. In his interview with New York Magazine, he openly reasoned about being a gay in the US nowadays: 'It's like, you have the legalization of gay marriage in the state of New York, and three months later you have Jamey Rodemeyer killing himself, yet another gay teenager bullied into taking his own life. And, you know, again, as a gay man, I look at that and say there's a hopelessness that surrounds it'. Jonathan and Zachary ended their relationship in April 2013, after more than three years of living together. As of 2020, Groff has recently finished filming in "Hamilton" as King George, and is now busy filming in "Matrix 4".
Zachary Quinto and Miles McMillan
Starting dating
Several months after his separation from Jonathan Groff, Quinto fell for Californian model Miles McMillan.
Born on 27 June 1989, Miles is the son of a real estate developer and a psychologist. He met Quinto in July 2010, and in the next month they started dating. By the time they became a couple, Miles had a very successful modeling career, as he walked for Alexander McQueen, Yohji Yamamoto, Dior Homme and many others. McMillan is also famous for his collaborations with such in-demand photographers as Steven Meisel from Vogue Italia, Jack Pierson from Purple Magazine, and Patrick Demarchelier from Vogue. Miles' romance with the famous Hollywood actor made him an even more popular and desired model for fashion shows. In 2016 Miles closed the Fendi fashion show in Milan, which is a great honor for any model. He also graced the cover of The Daily Front Row magazine the same year.
In May 2017, the couple didn't hesitate to hug in the streets of New York while enjoying their weekend and peacefully walking. 'The 39-year-old actor and his 27-year-old boyfriend couldn't keep their hands off of each other during a stroll', reported the Daily Mail. They also wore matching outfits and similar sunglasses. The couple looked ideal, and apparently proved their tight bond after four years of dating.
Separating
In March 2015 Quinto and McMillan bought a loft in Manhattan for $3 million, and lived there for more than four years. They frequently shared mutual photos on their social media accounts, referring to each other as 'my real life baby' and 'the love of my life'. They appeared together on the red carpet at the Tony Awards in 2018, holding hands and not leaving each other for even a second. However, a year later the model and the actor separated, which was officially confirmed by People on 26 February 2019. 'They amicably split earlier this year', said the source close to McMillan, while Quinto's rep wasn't reached. The rumors of their breaking-up popped up after they appeared at the Oscars separately – Quinto was spotted at the Vanity Fair Oscar Party, and McMillan enjoyed himself at Elton John's after party.
After separating from Quinto, McMillan started dating Trace Lehnhoff, an interior designer and model, whose photos Miles now often posts on his Instagram account.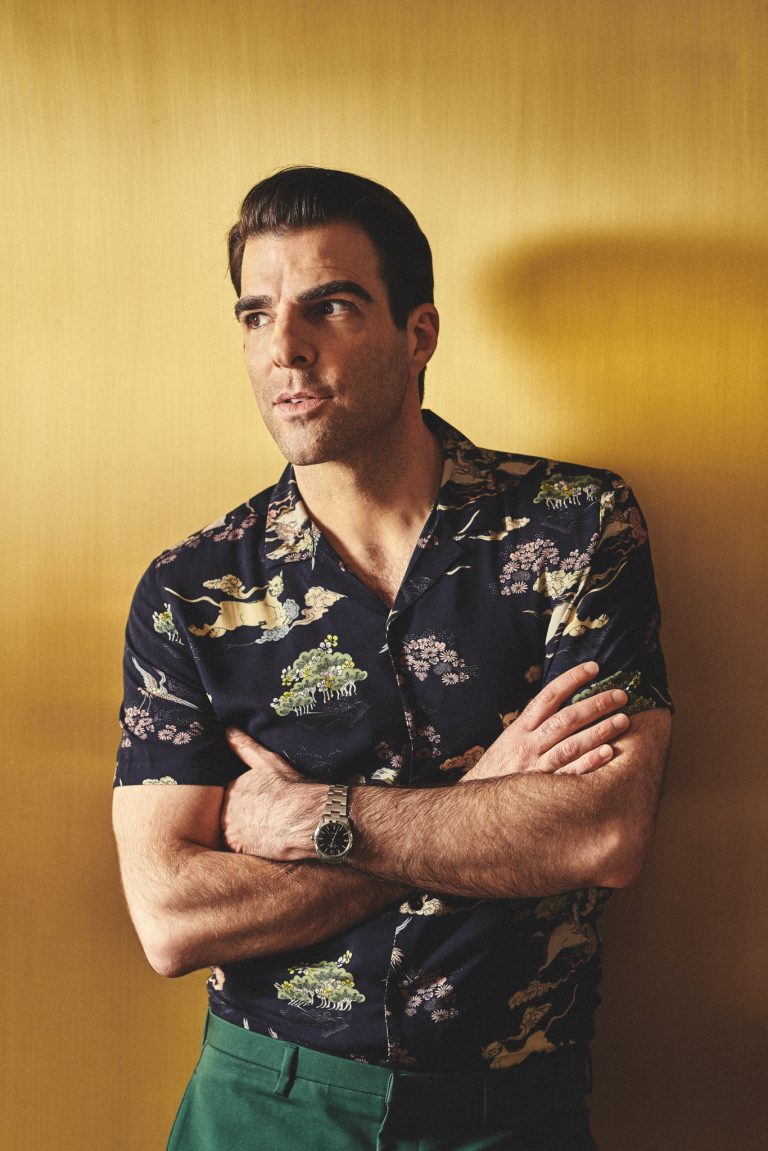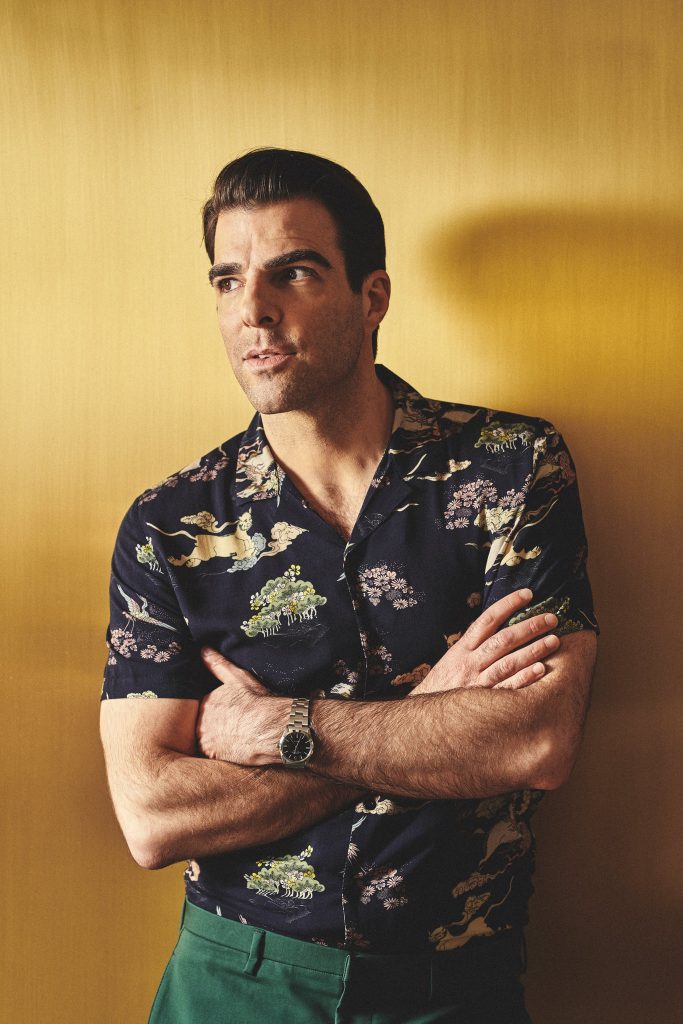 However, it's worth saying that neither Zachary nor Miles removed their mutual photos from their accounts, as if proving that they were still friends and didn't have any resentment for each other.
Zachary Quinto is a very open person, and often shares his personal photos on his social media account, which may cause some speculation. Thus, when he posts a photo with a female friend, especially with Sarah Paulson who is an open lesbian, a lot of his fans wonder if they are dating, even though they know that Quinto is gay and hasn't really had any affairs with girls.
As of October 2020, the actor is busy filming for the "Untitled Star Trek Sequel" as Spock, and has recently voiced over Robot in the animation series "Invincible", created by Robert Kirkman and Cory Walker.
Quinto is apparently still single, although given his dating history, that probably won't be the situation for very long.