About Britney Spears and Her Dad's Relationship Today
Britney Jean Spears is an American singer recognised as one of the world's most successful artists, often credited for the 1990's revival of pop teen music, and as such is referred to as the 'Princess of Pop'.
Britney was born under the zodiac sign of Sagittarius on 2 December 1981, and expressed an interest in arts from her earliest childhood, attending dancing lessons in her hometown of Kentwood, Louisiana from the age of three, and also performing in a local church choir.
At the age of eight, Spears auditioned for the 1990 remake of 'The Mickey Mouse Club', but was unfortunately rejected because she was too young. However, she gained exposure through the audition, and caught the attention of talent agent Nancy Carson, who landed Britney roles in several commercials as well as an appearance in the talent show 'Star Search'.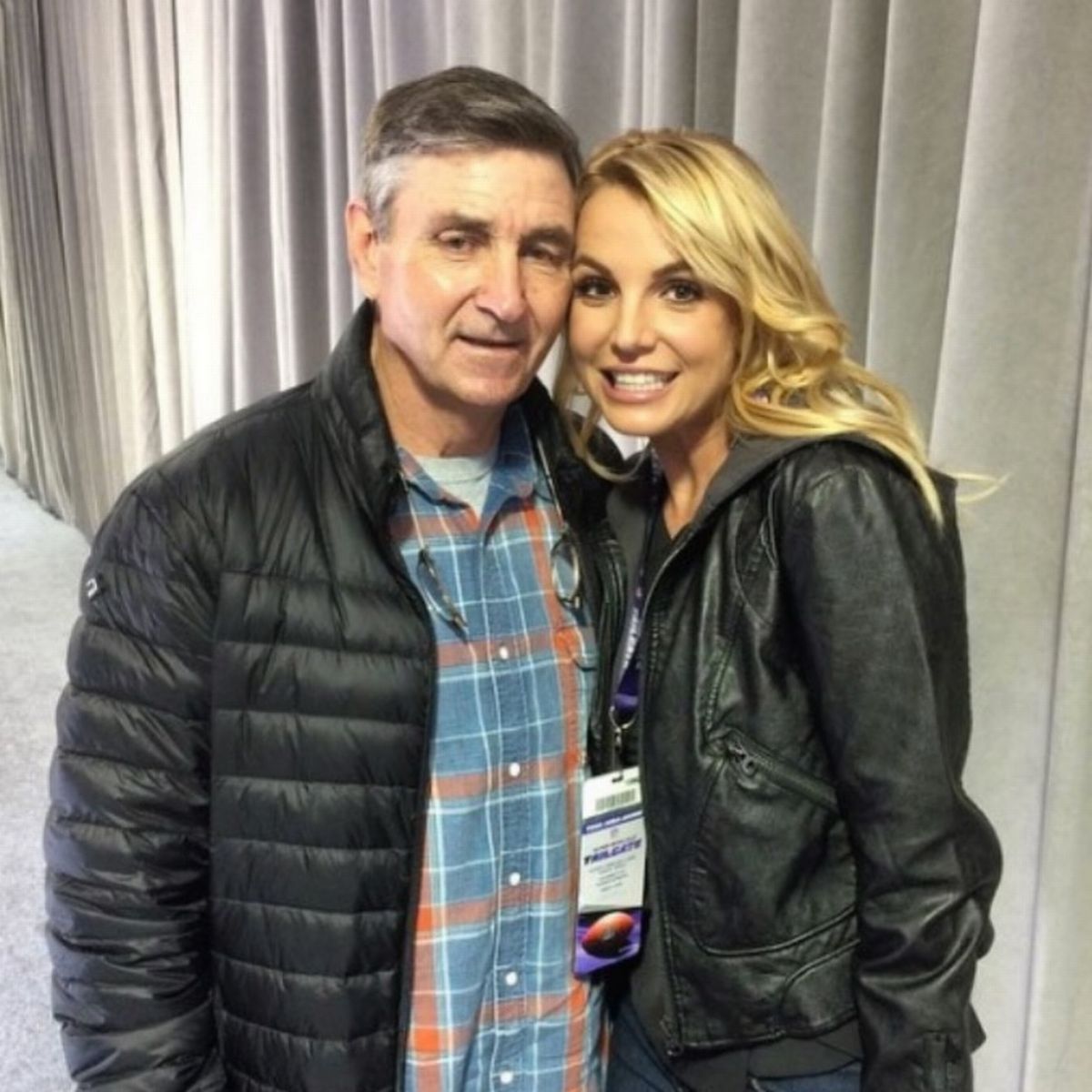 In 1992, Spears eventually earned a role in 'The Mickey Mouse Club', alongside familiar names that include Ryan Gosling, Justin Timberlake and Christina Aguilera. Britney would continue to feature on the show until its cancellation in 1994, but by that time, had already earned major appreciation from the audience, as well as numerous talent scouts.
In 1997, Britney was invited to form part of the girls pop group Innosense, but under the advice of entertainment lawyer, Larry Rudolph, Spears instead created her first demo track.
Unfortunately, several auditions at various record labels didn't earn Britney any potential deals, with most labels saying that the world expressed a bigger interest in pop bands, such as Backstreet Boys and Spice Girls.
However, executives at Jive Records decided to give the young star a chance, and they were certainly not disappointed with the results.
In early January 1999, Britney released her debut album 'Baby One More Time', which immediately achieved the number one spot on the US Billboard 200, earning two-time platinum status within the first month. The album sold more than 10 million copies worldwide in less than a year, becoming the biggest selling album ever released by a teenage artist. To date, Britney's debut album has sold more than 25 million copies, earning it a listing among the best-selling albums of all time, and to this day still holds the record as the best-selling debut album by any artist.
The following year, Britney released her second album, 'Oops… I Did It Again ', which yet again achieved the same success that would become the norm throughout Spears' career.
As the years would fly by, Britney appeared in numerous films, and releasing one successful album after another, and even tried her hand at publishing a number of memoirs. Spears would continue her success until 2007, earning several accolades and awards, but towards the end of Y2K's first decade, Britney began experiencing numerous personal difficulties.
Following the decimation of her first two marriages, one of which somehow ended within 55 hours, as well as a highly publicised struggle with substance abuse, Britney became one of the world's most controversial pop stars at the time.
As a result, Britney lost physical custody of her children to their father, her ex-husband Kevin Federline, and as many might remember, Spears went into what was considered a mental breakdown, after she shaved off all her hair – this was only be the beginning of her problems.
Considering Britney's history, and the events that followed since 2008, one might wonder how everything affected her relationship with her closest family. During this trying time in Spears' life and career, the pop princess sadly became estranged from her siblings, as well as her parents.
With all the drama now hopefully behind them, Britney's loyal supporters expressed their good wishes for the Spears family, hoping that they reconciled and moved on for the benefit of everyone, including Britney's children, Jayden and Sean.
The Conservatorship and The Outrage That Followed
Following Britney's public breakdown in 2008, Spears was placed under legal conservatorship initiated by her father, James 'Jamie' Spears, and attorney Andrew Wallet, giving them full control over Britney's assets and financial management.
At the time, the reasons given for their actions included Britney's poor mental health, as well as her alleged addictions and irresponsible behaviour. However, although sound reasoning, it seemed a little suspicious, especially considering that Jamie didn't have the cleanest record, as he'd lived quite controversially during his youth.
Born in 1952 in Kentwood, Louisiana, Jamie lost his mother, Emma Jean Spears to suicide when just 13. No doubt, the trauma of living through such an event would evidently lead him down a dark path. T
Jamie got into trouble with the law throughout his youth, throwing himself into the empty comforts of substance abuse. In the wake of the on-going lawsuit of 2008, gossip publications dug up Jamie's shady past, learning that at the age of 22, he served time for drug-related charges, as well as driving under the influence.
Andrew Wallet is only co-conservator of Britney's estate, not her personal affairs. Therefore Wallet should only be managing the monetary aspects of her life. Yet he admitted in court to being "intimately involved … including conservatorship of the person." #FreeBritney pic.twitter.com/zgBEkM5n6a

— Britney Fan 🌹 (@BritneyHiatus) August 23, 2020
During the '70s, Jamie married his first wife, Debbie Sanders Cross, but by 1975 the couple had parted ways, allegedly because of Jamie's continued wild behaviour. Following this, Jamie became involved with Lynne Irene Bridges, and the couple married in 1976, though it seemed that they had difficult years already. They welcomed their first child into the world, Bryan, in 1977, but in 1980 Lynne filed for divorce. Although it's uncertain exactly what led to the couple's separation, it's known that the divorce suit was coupled with a restraining order against Spears.
However, Jamie and Lynne reconciled a year later, and soon welcomed their second child, Britney, in 1981. Ten years later, Lynne gave birth to their youngest, Jamie Lynne in 1991, but in 2002, the couple separated for the last time.
During the '90s and early 2000s, while Britney enjoyed her initial success in the music industry, Jamie struggled with alcoholism. In 2004, at Britney and her close family's request, Jamie sought help for his substance abuse problem, and entered rehab.
Jamie later claimed that he'd achieved his goal of becoming sober, followed by his subsequent release from rehab and his return home. However, details seemed unclear on whether this was in fact true, as many gossip publications speculated that Jamie still struggled with alcohol abuse, but for the most part, it seemed that he had things under control.
For the next several years, Britney remained under the legal conservatorship of her father, which, as can be expected, sparked outrage among her fans. Britney would continue to perform at concerts, release several albums, and even appear as a judge on the popular show 'X-Factor', earning millions, and perhaps even proving to people that she was stable enough to manage herself, without the need for a conservatorship.
Then in 2019, Jamie suffered medical setbacks which nearly cost him his life, leading Wallet to resign as co-conservator, and sending Britney on a temporary break from performances.
With Jamie slowly recovering from a ruptured colon, Britney checked into a mental health institute, announcing on social media that she needed time to herself. However, in the time that followed, concerns for Britney's safety arose, with fans suggesting that Jamie restrained the pop princess against her will.
This began the #FreeBritney movement, which raised the argument to free Britney from the health care facility, and end the conservatorship they deemed as unnecessary. It seemed that the public's outrage achieved its intentions, as in May that year, Judge Brenda Penny ordered an investigation into the conservatorship.
Britney's personal care assistant, Jodi Montgomery, with whom the 'Toxic' singer built a trusting relationship, gained control of her personal conservatorship, allowing Britney more freedom in her private life. However, after undergoing several operations, Jamie returned to continue managing his daughter's finances.
In February 2021 the release of a documentary, 'Framing Britney Spears', brought all the drama concerning Spears' conservatorship to the world's attention, which Britney followed up with legal actions to regain full control of her life. In June that year, Britney accused her father of abusing his position, stating that he prevented her from marrying Sam Ashgari, as well as undergoing medical treatment to remove an Intrauterine device that prevented Spears from conceiving another child.
Britney also compared her forced work under the conservatorship to sex trafficking, adding that Jamie wanted full control of her life, only for his enjoyment.
In July 2021, Spears gained permission to hire her own lawyer, who immediately filed a petition to have James removed as conservator, and in August, Jamie agreed to step down, and in September lost conservatorship by means of suspension, Britney's conservatorship officially ending under a court order in November.
Following her legal struggles in 2021, Britney took to social media to express her feelings about everything that happened, making it crystal clear that she didn't want anything further to do with her family.
The pop superstar explained on her Instagram how it blew her mind that her family could do something like this to her, stating that it was degrading and demoralising, adding that her family should do time in prison for their involvement in her conservatorship.
A Mother's Gift
With Britney's father leading the opposition against her, one can't help but wonder where Spears' mother was through it all, what role Lynne played in the conservatorship. Considering that, at least in the eyes of the public, mother and daughter always had a beautiful relationship, it would be expected that Lynne would show her unwavering support for Britney, however, that didn't seem to be the case.
Lynne's relationship with her daughter certainly began quite exceptionally, as she exhibited continued encouragement toward Britney's dreams. The pair travelled together during the early stages of Spears' career, always searching for the next audition and opportunity.
At one point, while Britney attended her first auditions for a record deal, Lynne shared a small New York apartment with her daughter, and despite several rejections, never gave up on the pursuit of Britney's dreams, goals and happiness.
Of course, when Britney achieved success, Lynne stayed and celebrated with the 'Gimme More' singer, and appeared alongside her daughter on numerous occasions. The mother-daughter duo even worked together on Britney's memoir, 'Heart to Heart', documenting Spears' life in the wake of achieving world renown.
They also put their heads together again to write the novel 'A Mother's Gift', which later earned adaption into a television film. Then, following Britney's mental breakdown, and Jamie Lynne's teenage pregnancy, she released her own memoir "Through the Storm: A Real Story of Fame and Family in a Tabloid World", detailing her struggle as a mother faced with the problems of raising a famous pop princess.
However, when Britney's legal battle began, Lynne did very little to help her daughter, and only during the 2021 escalation, when Britney attempted to remove Jamie as Conservator, did she express her support.
In court documents, Lynne stated that she feared their father-daughter relationship vacillated between fear and hatred. In 2019, Lynne participated in the conservatorship during a critical time, though stated that her intentions had her daughter's well-being at heart.
However, shortly before the conservatorship reached its final verdict, Britney accused her mother of showing active support for what her family did to her. Taking to social media, Spears suggested that her mother originally gave Jamie the idea to place her under conservatorship, saying that her ' church-going mother' was as guilty as everyone else involved.
How Things Currently Stand
Since the ending of Britney's legal drama, Jamie continued to defend his decision during interviews with certain gossip publications, remarking that placing Britney under conservatorship was necessary to preserve his daughter's future, suggesting that she might have died if not for his actions.
Jamie stated that he only intended to ensure that Britney's finances and personal care did not crumble as she spiralled out of control and that he loved his daughter and wanted the best for her.
When questioned about the #FreeBritney movement, Jamie kept his defences up, insisting that the movement happened to be founded on conspiracy theories, and likened the group's actions to that of a joke.
During this same interview, Jamie admitted that he hasn't seen his grandchildren since the court's decision, nor has he spoken with Britney, but remained adamant that he loves them and misses them.
It seems clear that Britney holds no intention to continue having a relationship with her estranged father, though Jamie believes that her recent behaviour might send her back down the same dark hole.
Most recently, other than publicly shaming Jamie Lynne for writing a memoir of lies, Britney has been celebrating her freedom by posting dancing videos on her social media. Of course, due to the provocative nature of these videos, Jamie expressed his concern, but it seems that Britney might be happier than she's ever been before.
In fact, we are happy to report that Britney celebrated her third wedding earlier this year, and by all means, it seems to be a very happy relationship. In June, Britney did it again as she tied the knot with her long-term boyfriend, Sam Asghari, but it certainly doesn't seem like a mistake.
To make it even more obvious that Britney abandoned her family, she only invited her older brother Bryan to the ceremony, but he didn't show up.
Whatever the future holds for the Spears, we are only glad that the princess of pop has her freedom back, though hope that one day they might reconcile.