Inside Priyanka Chopra's Relationships
Priyanka Chopra, one of the most famous and highest-paid Bollywood actresses, broke the ceiling as the first South Asian to star in an American television show, when she was cast to play the role of Alex Parrish, an FBI recruit training to become a special agent, in the thriller-drama series "Quantico," aired on ABC for three seasons. She earned her spot on Time Magazine's list of 100 Most Influential People in the World in 2016 and Forbes' list of 100 Most Powerful Women in the World for two consecutive years in 2017 and '18.
Early life, family, and career
Priyanka Chopra, also known as PC or PeeCee, was born on 18 July 1982, in Jamshedpur, Jharkhand, and was raised along with her younger brother Sid in a middle-class household. She considered herself a product of modern and traditional India, West and East, having parents Madhu and Ashoka Chopra, who had varied interests. Her parents were army doctors, which meant the family moving from place to place in northern India wherever their assignments took them. Her dad died in 2013.
Despite having to transfer schools often, Priyanka excelled academically even when she attended her eighth and ninth grades in various schools in the U.S. while staying with relatives. Her grades suffered in tenth grade, as she was bullied at Newton North High School in Massachusetts, after which she returned to India.
Her parents encouraged her to explore possibilities and spread her wings, safe in the knowledge that they had her back, and that she would always have a home to come back to. 'I don't want you to ever have a what­if in your life,' her father had said. Priyanka never dreamed of becoming a beauty queen or an actress and was instead planning to go to Melbourne, Australia, for its college aeronautical engineering program. However, at the urging of her brother, her mom sent in an application for her to enter the Miss India pageant and she got in, winning the Miss India World title, and was later hailed Miss World 2000 at the 50th Anniversary of the Miss World beauty pageant held in London.
Naturally this victory opened doors for her in the entertainment industry, however, as she underwent polypectomy, the surgeon accidentally shaved off the bridge of her nose and it collapsed.
She didn't look the same, so only two movie offers pushed through. Priyanka made her movie screen debut in the 2002 Tamil action-drama, "Thamizhan", then her first Bollywood film was the 2003 blockbuster "The Hero: Love Story of a Spy", in which she played the supporting role instead of the main lead as originally planned. She had since undergone several reconstructive surgeries to achieve her original look, and her career then took off, as she'd proven her acting ability, and her popularity soared.
A venture capitalist named Anjula Acharia established the online platform Desi Music, which produced music that was a combination of East and West, with Jimmy Iovine of Interscope Records as one of the investors. The two decided that instead of taking artists from the US to India, they would bring an Indian artist to the US, and thought of Priyanka. She worked with a variety of songwriters to find the right sound for her, including Will I Am for "In My City," and it became her first single released in 2012. She signed with Creative Artists Agency to have representation for an acting career in the US, and met ABC's vice-president of casting, who talked to her about the possibility of doing television work.
So proud to join the @Bulgariofficial family as a Global Ambassador. Thank you #JCBabin and the entire team for such a warm welcome. Many things drew me to this iconic brand, but what we connected on so organically is our mutual love for India and the beauty it has to offer. pic.twitter.com/nESjoNmqtm

— PRIYANKA (@priyankachopra) August 1, 2021
Priyanka later auditioned for "Quantico", and was cast in the lead part; it premiered on 27 September 2015.
Dating History
Throughout her career in India and the US, she kept mum about things that were personal to her including her love interests. She once said, 'Just because I'm a public person doesn't mean everything about my life has to be public knowledge. I get to choose what I share and when I share it.'
A boy named Bob – First boyfriend
She was attending North Central High School in Indianapolis, Indiana, when she had her first boyfriend – wanting to protect the guy's privacy, she gave him the name Bob. Priyanka was in ninth grade while he was in tenth grade. Her aunt took her responsibility as her guardian very seriously, and caught Priyanka talking to Bob over the 'phone and being dropped off at the bus stop after her summer class. One time, her aunt discovered she was hiding Bob inside her closet, and so called up her mom; however, easygoing, her mom said 'Why did you have to get caught?' Nevertheless, Priyanka transferred to a school in Newton, Massachusetts.
The young couple continued to write to one another, until she discovered that he'd started dating her best friend after she left, so that was the end of that!
Aseem Merchant
It was said that Priyanka briefly dated the Bollywood actor, Aseem Merchant, in 1999, back when she was still working as a model. After more than a decade had passed, Aseem decided to make a movie about her. While she found it flattering that someone would do a biopic on her, she said, 'I don't think I have become so big that people would make a film on me,' and then added, 'Maybe when I turn 40, people can decide to make a film because I'm sure I will achieve whatever I want to by that age.'
What didn't sit well with Priyanka was that the movie would also include her legal battle with Prakash Jaju, her ex-manager. 'What upsets me is that people want to glorify something which was a painful part in my life. I think it's extremely disturbing,' she said.
Aseem clarified that the movie entitled "67 Days" was about Prakash Jaju, and his experiences in Bollywood and the entertainment industry. The actor-turned-producer said, 'I respect and admire Priyanka. In no way am I trying to malign or hurt her. As a producer, I am only trying to make a realistic film.'
In 2016, Prakash posted on Twitter: 'PC may look very strong now, but she was also very vulnerable in struggling days, tried to commit suicide 2-3 times but I managed to stop her.' In reply, Priyanka's mom tweeted, 'that lying bastard spent time in jail…his old mother and father fell at PC's feet begging forgiveness.'
After Prakash maligned Priyanka in his tweets, Aseem distanced himself from the ex-manager, and permanently shelved the movie project.
It was said that Priyanka's professional ties with Prakash were severed in 2004, and the latter filed a lawsuit against her for breach of contract. Her dad sued Prakash for leaking his daughter's 'phone records to the media, and Prakash was arrested in 2008, spending 67 days in jail. After a 15-year legal battle, a settlement was reached.
Harman Baweja
The 2008 science fiction-romance "Love Story 2050," was the debut Bollywood film of Harman Baweja, as he starred opposite Priyanka. They fell for each other while filming; unfortunately, the movie received negative feedback from critics and tanked at the box office, which certainly didn't bode well for the couple's future.
They made another movie entitled "What's Your Raashee?" (What's Your Zodiac Sign?) released in 2009. While Priyanka played a dual role in their first film, she portrayed 12 characters in this one, and had to shoot for 22 hours for a musical sequence that featured all her characters for continuity. She once passed out while filming, but recovered to finish the scene. Having a heavy workload soon took a toll on her health, and she ended up being hospitalized for three days. Her body just needed to rest, as the results of her tests were all normal.
Priyanka was highly praised for her performance, and earned a Best Actress nomination from Screen Awards. The movie didn't fare well at the box office, as it was criticized for being too long – nearly four hours. Not many people knew that before the movie was released, Harman and Priyanka went their separate ways. They had been together for two years, and some fans speculated that it was Priyanka who wanted out of the relationship, as he had yet to find success in the industry. Harman said that he'd never believed that, admitting that their break-up was his fault as he just didn't have enough time for her.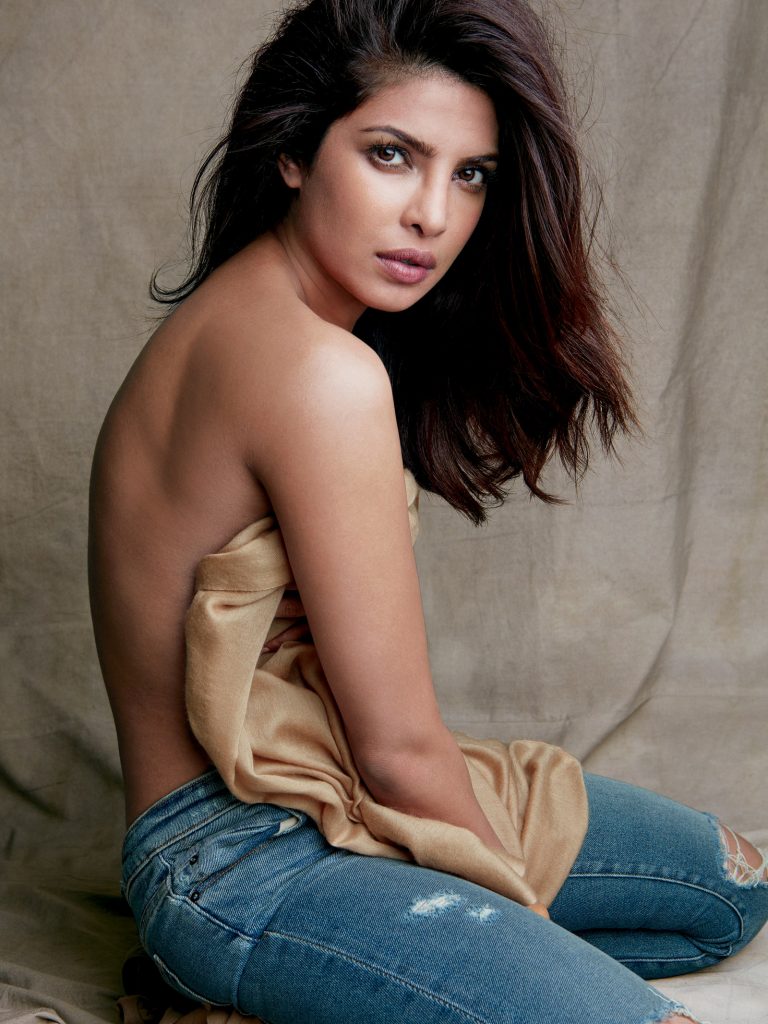 It was his third movie, and with the first two being flops, he was under considerable pressure for this one to go well. 'I got too occupied in it. I got too close to the project… I was concerned at every stage, every level,' he said.
Shahid Kapoor
Priyanka was next romantically linked with the Indian actor Shahid Kapoor, during the filming of the Hindi-language action movie "Kaminey" (Scoundrels), released in 2009. The movie was a critical and commercial success, receiving 10 nominations from the 55th Filmfare Awards including Best Actress for Priyanka, at the Producers Guild Film Awards.
The real status of their relationship wasn't clear, as neither confirmed or denied anything, but he was also linked with other actresses at that time. Perhaps living in the same building at one time fueled the rumor, and it didn't help that when there was an income tax raid on her house in 2011, she called up Shahid, who lived three minutes away from her, who immediately came, wearing shorts, to accompany her.
In 2009, when he was asked to end speculation on his love interest, he said he wasn't comfortable talking about his personal life after having a public break-up with his previous girlfriend, presumed to be the actress Kareena Kapoor. Still, the interviewer persisted, and asked point-blank if he was dating Priyanka, but he said, 'No comment…It's my life, my status, my thing, so I don't need to talk about it.'
It would be a decade later when Shahid finally confirmed in "Koffee with Karan" that he dated Priyanka; on the other hand, Priyanka never admitted to anything. When she appeared with Kareena in that same show in 2020, the host asked them about the animosity between them and an ex-boyfriend they had in common, to which Priyanka said, 'Actually, that was not a point of contention. It was the only point of commonality.' However, when the host made it clear that he was referring to Shahid dating Kareena for five years and dating Priyanka for two, her reply was, 'Did I?'
Akshay Kumar
The on-screen chemistry between Priyanka and Akshay Kumar was so palpable that it sparked rumors of them having a love affair.
Akshar is a multi-award winning Bollywood actor, who's starred in over a hundred movies, and more than half were box-office hits. He has been married since 2001 to Indian author and actress Twinkle Khanna. Priyanka and Akshay started working together in the 2003 romantic musical, "Andaaz" (Style), and filmed three more movies together, all of which were commercially successful.
It was said that their rumored closeness bothered his wife to the point that she went to the set of "Waqt: The Race Against Time" (2005) to confront or warn the two when Akshay wasn't answering her calls. Twinkle was so angry when she arrived but Priyanka wasn't there. The couple had a big fight in front of the crew; was it coincidence that this was the last movie he did with Priyanka.
Years later, when Akshay was asked about his alleged extra-marital affair with Priyanka, he denied it and also said that there was no fallout between them. 'It's not like I don't want to work with her…If there is an opportunity, I will surely work with Priyanka Chopra.' For her part, she said she always chooses movies based on the script, and that 'If something interesting comes by, it does not ever matter to me who my co-actors are.'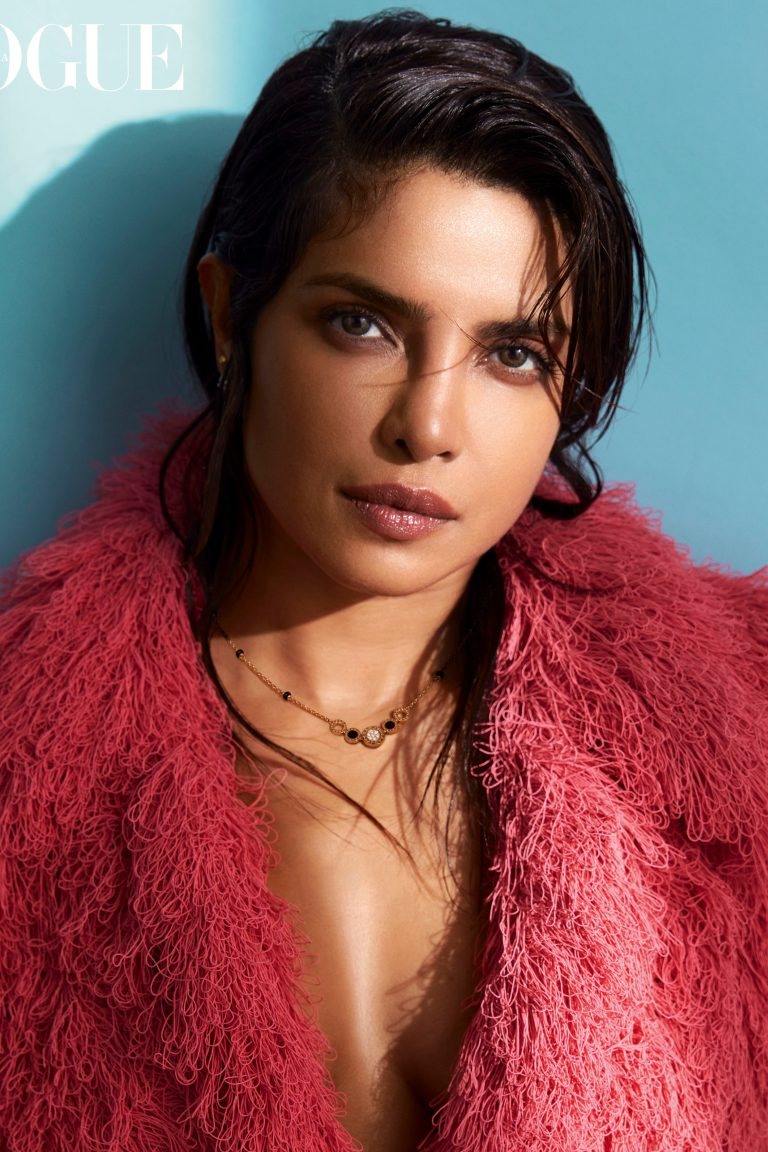 Gerard Butler
The Scottish actor Gerard Butler came to India in 2009, and Priyanka threw a party for him. It was said that he was so smitten with her that he proposed marriage to her every half hour, and she would burst into laughter. Reportedly, he later invited her to stay at his villa in Beverly Hills, when he heard that she would be working on her album in the US, and she accepted. In 2012, the Hollywood actor jokingly said that he's still single because he's waiting for Priyanka. According to sources, the two were just friends, and it didn't go any further than that.
Shah Rukh Khan
One of the biggest scandals in Bollywood was said to have been the rumored love affair between Priyanka and Shah Rukh Khan, better known as SRK and dubbed by the media as the "King of Bollywood." He has been married since 1991 to the Indian designer and film producer, Gauri Chibber, after a courtship that lasted for six years.
Priyanka joined Miss India 2000 and SRK was one of the judges, and even the one who asked her a question in the Q&A portion. Later, SRK starred opposite Priyanka in the hit action-thriller movie "Don" in 2006, and its sequel "Don 2" in 2011, the highest-grossing Indian movie that year.
When the rumors came out sometime after the second movie was released, people were shocked as SRK had never really been romantically linked with his co-stars before Prijanka. Fans believed it was more than just a rumor, as they were seen together on late night outings, and shared cozy moments during social events. It was said that SRK and his wife were on the verge of divorce at that time, and there were rumors that his wife was so upset that she allegedly used her clout to have Priyanka banned from making movies.
SRK was later asked about his relationship with Priyanka, and said that she always made him comfortable, the only one who made him feel like a friend instead of a star. He also shared, 'When you work with an actor for so many hours and build a good relationship with each other, it brings great happiness. It only feels sad when outside people give a wrong name to this relationship.'
In 2017, when Priyanka was a guest in "Dirty Laundry with Laura Brown," she brought with her a Dolce & Gabbana brown jacket and said, 'This is a jacket that I literally live in. It's my airport jacket, but it belonged to an ex-boyfriend.' – fans were quick to point out that SRK had one just like this.
Nick Jonas
Nick Jonas, the American singer-songwriter and actor, sent Prijanka a direct message on Twitter, saying 'Several people have told me we should meet.' One of them was Graham Rogers, her co-star in "Quantico," as he believed the two would hit it off. However, after a big break-up in 2016, Priyanka decided to take an hiatus from dating. For over 10 years, she had been in back-to-back relationships, and wanted to be by herself for a while.
The two had only been texting back and forth for over a year when Nick invited her to be his date for President Obama's farewell party at the White House in January 2017. It would have been their first date, but she had a filming schedule for "Quantico" at that time.
They met for the first time in February at the Oscars after-party, hosted by Vanity Fair. She was leaving when Nick grabbed her hand, got down on one knee, and said, 'You're real. Where have you been all my life?' Although she had a 'plane to catch back to India, they talked for five minutes as they shared a drink. She left with 'a big, dopey grin' on her face.
Priyanka and Nick next met at the Carlyle in New York City's Upper East Side for a drink, and they went to her place when the bar closed; her mom was there. When he left, he gave her a platonic hug and a pat on the back. The Ralph Lauren Atelier invited them separately to walk the red carpet together at the Met Gala, and the two held hands for the first time when they left the after-party.
Although she was intrigued by Nick, she wasn't sure about him as she assumed that he wouldn't want to have a family just yet, as he's 25 while she's 35. However, Nick clearly wanted to see her again, but she was reluctant. It would be a year later before they would meet again – at the Met Gala 2018, but nothing happened.
Nick invited her to see "Beauty and the Beast" at the Hollywood Bowl, with his brother Kevin as his wingman, and she brought a friend too. Prior to the show, they met up for drinks at the Chateau Marmont, and Nick knew the minute he saw her that she was going to be his wife.
The following morning, he called up his mother to tell her that, and flew to Australia to tell his brothers as well. They went on several dates after that, and the more she got to know Nick, the more she liked him, and it got her thinking that he might be the one for her. The paparazzi had been following them by that time but it didn't matter to Nick, and she was taking her cue from him.
She had a schedule in Mumbai, and Nick wanted to go with her and see her mom. What she didn't know was that Nick would ask for her mom's blessing to marry her. Midnight past her 36th birthday, Nick proposed to her in Greece, and she said 'yes!' They both didn't want to wait, so the Hindu pre-wedding rituals were held in November, and the Christian wedding and Hindu wedding ceremonies were held in December 2018.
Before she walked down the aisle, she said, 'I wish you were here, dad. I hope I'm doing the right thing.' When the curtain opened and she saw Nick's face and his eyes, her doubts disappeared. 'I knew, absolutely, that in walking toward Nick, I was walking toward the man I wanted to create my future with.'
Well, as of late 2021, so far-so good!