Inside Tom Hiddleston's Relationships
Tom Hiddleston is an English actor who was virtually unknown in the US until he portrayed the hilarious yet terrifying Loki in the Marvel Cinematic Universe in the movie "Thor," in 2011. It gained him a massive following not only in the US but also around the test of the globe. His perfect rendition of the character, making it his own, had him reprising the role for all the sequels and prequels of the MCU movie franchise series' "Avengers" and "Thor." He's one of the busiest actors of his generation, as he's active not only in the movies, but also on television and the stage.
Early Life, Family, and Career
The most loved Marvel villain was born Thomas William Hiddleston on 9 February 1981, in the district of Westminster in London. His father, Dr. James Norman Hiddleston, a chemist from Greenock, Scotland, was previously the managing director of a biological company closely associated with Oxford University. His mother, Diana Patricia Servaes Hiddleston, was previously a stage manager and arts administrator. He has two sisters who pursued careers in entertainment and journalism – his younger sister Emma worked as an actress, while his older sister Sara has become known for being one of the best journalists in Europe.
Tom and his sisters were raised in a middle-class lifestyle but his parents made sure he was sent to elite schools in the UK. At the age of seven, he boarded at Windlesham House School and then Dragon School for the rest of his primary education. When he was 13 years old, he entered Eton College, and later on graduated with a double first in Classics from Pembroke College, at the University of Cambridge. When he developed an interest in acting, he then studied at the Royal Academy of Dramatic Art.
After the success Tom had from his breakthrough Marvel role, he was cast in several more significant movie roles, such as Captain Nicholls in Steven Spielberg's "War Horse;" a Royal Air Force pilot in the 2012 movie "The Deep Blue Sea" opposite Rachel Weisz; as the country & blues singer-songwriter Hank Williams in the autobiographical movie, "I See The Light" in 2015; and as Captain James Conrad in the King Kong franchise "Kong: Skull Island," in 2017. As he gained more popularity, several companies trusted him to be their brand ambassador both in the UK. and in the US.
As with other established movie actors, Tom would still do theatre plays or go back to the small screen whenever he received an interesting offer. In 2017, he headlined the stage play "Hamlet" at the Royal Academy of Dramatic Art, and during the Covid-19 pandemic, his new TV series called "Loki" premiered in June 2021.
Tom Hiddleston's Dating Timeline
Tom's esteemed colleagues from the entertainment industry have only high praise for his character, as he was raised by his parents with intense conscientiousness.
While he's not perfect, he would always think of what his mother would say if he was caught doing embarrassing things when he's mad, such as flipping the bird at some obnoxious press people. Men and women alike profess that they find Tom the consummate gentleman making him such a charming person. However, it's also for this trait that he's been the topic of much fake news and malicious gossip, particularly rumors about his dating. If there was one pattern that most people felt that Tom allegedly continues to do over the years, it was falling in love with his co-stars.
Susanna Fielding – First Public Affair (2008 – 2011)
Not all of Tom's personal relationships are known to the public but dating his co-star, Susanna Fielding, was the first documented affair that he had. He met the talented British actress who is four years younger than him, while working on the BBC TV series "Wallander" back in 2008. Some people wondered how their relationship progressed that quickly, considering that Tom only appeared in six episodes in the recurring role of Magnus Martinsson. It was reported that the two immediately clicked, as they shared common interests such as their love for theatre.
While everything went great for three years, the relationship ended as Tom taxing and arduous schedule after he did "Thor" started to have an effect on their relationship The separation was a mutual decision and they parted amicably, after which he said, 'Acting just demands everything, and if you don't give it everything, there will be someone behind you who will.' While there were rumors of their break-up in 2011, it was only in February 2012 that it was confirmed by Tom, saying that the relationship ran its course. Susan shared that she was quite young and naive at that time, but when she got a taste of fame through Tom's success, she said, 'It's maybe not all it's cracked up to be. I'm unusual in that I didn't—and don't—particularly crave a Hollywood career.' To help her move on with her life back in England without Tom, Susanna worked on theatre plays including "The Merchant of Venice" in 2011, and "All New People" in 2012.
Kat Dennings – Just Plain Friends (2010)
Some fans believed that the actress Kat Dennings, Tom's co-star in the movie, "Thor," was one of the reasons why he broke up with Susanna.
They were rumored to have dated while filming the movie, which meant he cheated on his British girlfriend. Kat and Tom were photographed holding hands when they went to the 2010 Comic-Con, and when he was being stalked by the press, she would be in a protective mode. When people saw her slip her arm through his, they assumed they were really a couple. Some fans thought that they dated briefly, but ended the relationship by the time the movie premiered. However, close friends and colleagues said that the two only bonded as friends, and that they never felt any romantic vibe between the co-stars.
Jane Arthy – The Wimbledon Date (2013)
A year after Tom's confirmation that he was single again, he was spotted getting cozy with the music producer and one of the top executives in the Radio department of Warner Music Group Corp., Jane Arthy. They were seen holding hands while watching the men's finals during the Wimbledon tennis championships in London on 7 July 2013.
Gente… creo que algo muy dentro de mí se acaba de quebrar un poquito… http://www.justjared.com/2013/07/08/tom-hiddleston-wimbledon-finals-with-jane-arthy/-Temptation-

Posted by 1000% Hiiddleestooneeer on Monday, July 8, 2013
While there was never an official confirmation about the relationship, it was interesting to note that even Lorraine Candy, the editor-in-chief of UK's Elle's magazine, believed that something was going on between the two. She posted on Twitter, 'I sat next to actor Tom Hiddlestone and his girlfriend Jane,' and even complimenting Tom, saying that he was a funny guy.
Her tweet created a buzz on social media, with the photo of the two holding hands while watching tennis superstars Andy Murray defeat Novak Djokovic. When Tom's agent was asked about it, he dodged it and said that he never made it a practice to comment on his clients' private lives. Tom downplayed the rumors, saying that while he understood the curiosity, he didn't have anything to reveal, but he would speak one day about it when there was something worth writing about. However, that fateful day, he tweeted that he was on his way home after watching the Wimbledon finals and had the best day ever.
Jessica Chastain (2014)
Dating rumors went viral in 2015, when people saw Tom getting comfortable with co-star Jessica Chastain, during the premiere night of the movie, "Crimson Peak".
They were assumed to be secretly dating since mid-2014, but couldn't go public since she was known to be in a relationship with the Italian count, Gian Luca Passi de Preposulo. An "insider" supposedly shared that the burgeoning relationship between Tom and Jessica was quite serious, and that the "Interstellar" star visited him in Britain to get to know his family.
However, the dating rumor died down when during a media junket, Jessica was asked what Tom's sexiest feature was. She told the press people that it was difficult for her to say anything, since she only saw him as a friend and nothing more, but she thought that he had a lovely accent. It was said that the rumors were created to promote their movie, and to be fair to Tom, he wasn't only getting cozy exclusively with Jessica during the movie premiere, but with other co-stars such as Mia Wasikowska. People were also reminded during an interview that Jessica had always followed a certain rule in life, which was never to date an actor. She had in the past, but after a few dates stopped going out with any of her co-actors, because she had a habit of freaking out when people took pictures of them during date night.
Elizabeth Olsen – Refused To Go Public (2015)
Another dating rumor persisted for a few months between Tom and co-star Elizabeth Olsen in the summer of 2015. The two actors reportedly had a thing going after first meeting on the set of the movie, "I Saw The Light," in 2012, in which she played the role of Audrey Williams, the wife and manager of Hank played by Tom. Their friendship developed into something more when they continued to work together on the movie "Avengers: The Age of Ultron," in 2014..
While sources from both camps reportedly said that they hooked up, they swore that it was just casual. They explained that the two actors started as friends, and thought that it could elevate to something else because they liked each other's company. Even friends of the couple were quick to comment that neither of the two was looking for any commitment, and that they were just having fun. People around them tried to downplay the relationship but sometime in July 2015, it was said that it became a legit relationship as they were constantly communicating, even when their work separated them from each other.
Some people were quick to believe the dating rumors, since it happened a few months after Elizabeth broke-off her engagement with her then-boyfriend, actor Boyd Holbrook.
Initially, neither of the two actors confirmed anything, but the press were quick to add more fuel to the fire when a photo of them together was taken when they were in a car, out on a date in London. It went viral, and it didn't help that the two were often together promoting the release of their two movies that year. However, when the rumors persisted, Elizabeth took the initiative to dismiss them during an interview in September 2015, saying that they were just friends having dinner with other friends. She further said that she was rumored to be dating not only Tom but other Avengers co-stars as well, including Jeremy Renner and Chris Evans.
By November 2015, showbiz insiders said that the two broke off whatever 'it' was, because Elizabeth didn't want to go public with it, and Tom didn't want to hide it any longer. A year after the dating rumor started, she addressed it again during an interview on Entertainment Tonight in May 2016.
She explicitly said that the rumors were started by a group of people who didn't know anything; however, she had good words about Tom, saying that he's an incredible person.
Taylor Swift – The Controversial Short-Lived Romance (2016)
For a few months, many fans were treated to a blossoming relationship between a dashing English actor and a beloved American singer-songwriter. They caused an Internet meltdown as people were buzzing about the two making out publicly somewhere on the beach near Billboard's Woman of the Decade – 2010's house in Rhode Island. They were fearless in flaunting their relationship, and many talked about it on social media, most especially since it was only about two weeks after it was confirmed that Taylor had broken-up from DJ-songwriter Calvin Harris. Imagine the fans getting frenzied posting their own opinions about it, with most saying that it was an upgrade!
The relationship was seen to be getting serious, as it was reported that the "Cardigan" singer had already met his parents in England. She took time to fly to Australia, just to visit him on the set of the movie "Thor: Ragnarok."
The HiddleSwift pair had transatlantic flights just to be together, including a Papal visit in Rome.
However, fans were disappointed when they found out that it only lasted for three months. They were initially introduced on 3 May 2016 during the Met Gala that Taylor co-hosted; her then-boyfriend Calvin was nowhere to be found, and people were amazed when the two danced to Beyonce's hit song, "Crazy in Love," and T.I's first top 10 song, "Bring 'Em Out." Some people said it was prophetic, as the video of them dancing went viral. By June 2016, Calvin and Taylor both tweeted about their break-up, and by mid-June, the British tabloid newspaper "The Sun" had a scoop and published a photo of Tom and Taylor kissing with the headline, "Tinker Taylor Snogs A Spy" – the internet went beyond crazy after that exclusive.
At first, there were malicious conspiracy theories posted online. Some said that 'HiddleSwift' was a PR stunt to create a media distraction to combat Taylor's ongoing battle with Kanye West and Kim Kardashian, regarding the lyrics of the song, "Famous." The next thing fans saw was Tom and Taylor having fun at Selena Gomez's concert in Nashville, and having a PDA fest. They were accompanied by Taylor's bestie Abigail Anderson and her brother Austin.
A few days later, the "Meet the Parents" happened, and photos of them together strolling on a beach with his mom came out; they even went to Rome, and were photographed holding hands walking inside the Vatican. Tom met her squad during a 4th of July celebration on the beach, where he donned the infamous Taylor merchandise shirt with the phrase, "I Love TS," printed on it.  Everyone made fun of him on TV and social media with numerous memes created, although that day he needed a change of shirt, and it was the only one available. He never thought that it would be a huge deal when it was meant to be just a joke.
Through many sightings in various locations within a month, some people jokingly said that Taylor must have been just filming a music video for a new song. Tom was accused of trying to drum up interest so he could be considered for the role of James Bond, as Daniel Craig said that he would soon stop playing the enigmatic spy. By August, fans wondered why the two weren't being seen together in public; it was said that they were just both busy with work and had a difficult time meeting up.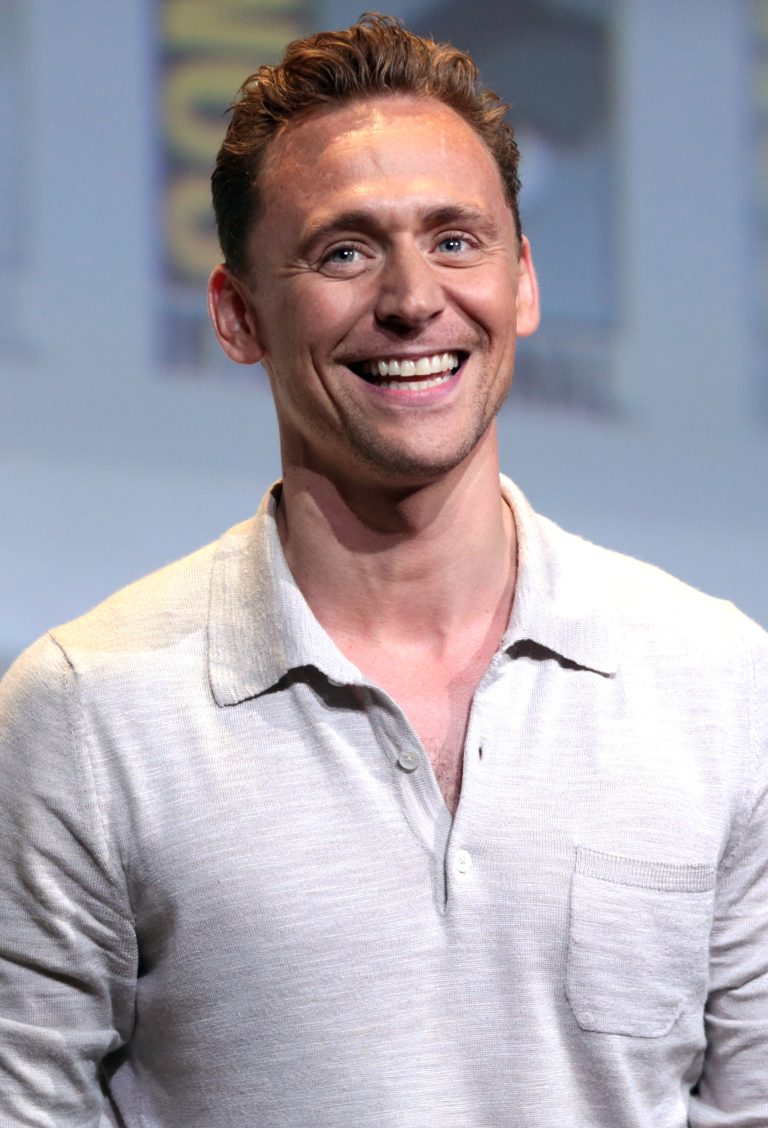 One time, Taylor had Tom use her private jet just so they could be together. The paparazzi were stalking them individually when they weren't together, and there was even a time he was ambushed while jogging in his neighborhood.
With so many negative issues going on with Taylor, cracks within the happy relationship started to surface. They had their first major fight in August, although reportedly only about not being able to spend time together. As the global interest in their relationship became stronger, they never had a moment of peace. Getting together became arduous, until it was announced that the two called it quits in September after being together for three months. While neither of the two revealed the reason for the break-up, people could easily deduce from his interviews that it was because the relationship was so public. It was reported by "US Weekly" that Taylor had already warned Tom about being public about it. From experience, she already knew it wouldn't be easy handling a very public romance, but Tom wouldn't have it any other way, until he felt the backlash. He thought that being authentic was only the right thing to do, but realized too late that they weren't regular people, and he was dating THE Taylor Swift.
In the end, he had only great things to say about her during his GQ interview – 'I only know the woman I met. She's incredible. But, man, all those cameras. A relationship in the limelight takes work.'
Priyanka Chopra – Met For Only 15 Minutes (2016)
Just when everyone thought that "HiddleSwift" would make a red carpet debut during the Emmys that year, it was Tom and Priyanka Chopra who created a buzz during the awards night; the two actors presented the award for Outstanding Director for Limited Series. The famous Hiddleston charm was on full display, and everyone witnessed how adorable they were when Tom twirled her around on stage. Fans assumed that something was going on between the two. However, the twirling wasn't for romantic purposes, as Priyanka explained that Tom was trying to fix her long train backstage to avoid tripping on stage, so they had to be imaginative when they came out. During an interview much later on, the "Quantico" lead actress said that they only met for 15 minutes, and was quite shocked that there was a dating rumor about them.
Our desi girl, Priyanka Chopra hosting the Global Citizen live. She making us proud once again. Omg she is so pretty and beautiful 😍💜 pic.twitter.com/sj8hpo0f3M

— forever_BTS💜 (@Neha47681946) September 25, 2021
Zawe Ashton – Current Girlfriend (2019 – present)
For whatever reason, it seemed Tom was traumatized by what happened with "HiddleSwift" that he wasn't involved in any significant dating rumor for a few years, until he met Zawe Ashton. The 37-year-old English actress was once chosen the "Ultimate Newcomer" back in 2012 by Cosmopolitan Magazine during their annual Women of the Year awards. She was Tom's co-star in the 2019 West End production of the stage play entitled "Betrayal," and they started dating in February 2019, but the press only knew about it at the end of that year. It was reported that they had also been living together in the middle of 2020 but it was only made public recently – obviously, Tom had learned a valuable lesson during his famous 2016 summer fling. They will work together again as Zawe was the latest star to join the MCU, and would play the villain in the upcoming movie "The Marvels," set for release in 2022.
Just maybe this relationship has rather further to run than Tom's previous associations, but don't expect many personal revelations, or an on-going commentary – he now knows better than that!