Who has Johnny Depp dated? Johnny Depp's Dating History
The Hollywood Hottest Actor
Johnny Depp rightly bears the title of one of the hottest actors in Hollywood, alongside such celebrities as Leonardo DiCaprio, Brad Pitt, and Matt Damon. The famous heartthrob has stolen millions of women's hearts ever since he made his debut in the mid-1980s. Over the years, he has been in the spotlight not only because of all the successes he's achieved as a professional actor, but also because of romances with plenty of celebrities. His good looking appearance and undeniable charm has resulted in his rich dating history. So, let's take a look back and find out more about his love life! Keep reading and you might discover something interesting!
Marriage with Lori Anne Allison
Before he became one of the most popular actors in the world, Johnny Depp fell in love with make-up artist Lori Anne Allison in early 1983. On Christmas Eve of the same year, they took a step further and tied the knot in South Florida. At the time he was only 20 years old, and according to Metro, they had to work hard to make ends meet. The couple eventually moved to Los Angeles, California, where she introduced him to Nicolas Cage, an acquaintance that changed his life, since it led to him landing his first major role, in the horror film "A Nightmare On Elm Street". Unfortunately, as his career started to take off, his marriage was falling apart. After being married for two years, Johnny and Lori decided to part their ways; the divorce was finalized on 7 March 1986.
Even though the reason for divorce was irreconcilable differences, they remain good friends, and she even kept his last name, becoming known as Lori A. Depp. In 2015 she told the Miami Herald that Johnny is "a talented actor and can pull off the pirate thing like nobody's business."
Engagements with Sherilyn Fenn and Jennifer Grey – Just Rumors?
Shortly after the break-up with Lori, Johnny Depp dated "Twin Peaks" star Sherilyn Fenn – the two met on the set of the student film "Dummies" in 1985, and fell for each other. It's believed that Johnny even proposed to Sherilyn, although it has never been confirmed. They also appeared together in an episode of the series "21 Jump Street", but in December 1988 they split for unknown reasons. During her interview for The Big Issue, Sherilyn revealed, "We were so young. I met him when I was 19 and he was 21.
We went out for two-and-a-half years when we were just starting out in the business. He was very sweet. He was my first love." Following their breakup, Johnny briefly dated the "Dirty Dancing" star Jennifer Grey around 1989. It was also rumored that the couple became engaged, but again it has also never been confirmed.
The Iconic Couple of the 1990s – Johnny Depp and Winona Ryder
One of the most iconic couples of the 1990s weas Johnny Depp and Winona Ryder. They were introduced by a mutual friend at the premiere of "Great Ball of Fire" in 1989, and he would later reveal to People, "There's been nothing in my 27 years that's comparable to the feeling I have with Winona." In the following year, Johnny and Winona became pretty close during the shooting of the fantasy film "Edward Scissorhands", and it didn't take long for the chemistry to work between them, and they started dating to the delight of their fans.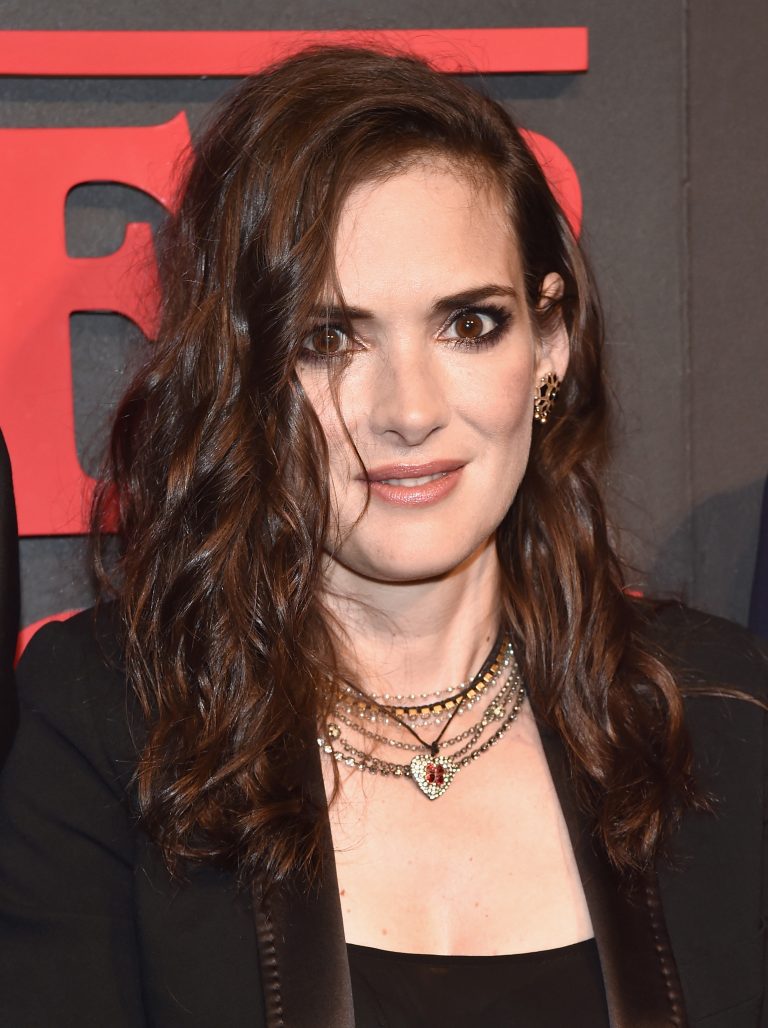 Things progressed quickly, and five months later he popped the question and they became engaged – to prove his love, Johnny inked a 'Winona Forever' tattoo on his right arm. Unfortunately, they called off their engagement in 1993, after her father forbade them to marry because he thought that Winona was too young; Johnny then changed his tattoo to 'Wino Forever'. According to People, Winona recalled their relationship in an interview with Elle, saying "I had just done "Dracula" and "Edward Scissorhands". I had just had my first real break-up, the first heartbreak. And I think it was really ironic because, like, everybody else just thought I had everything in the world, you know, I had no reason to be depressed, everything was sort of at its peak, but inside I was completely lost."
Brief Flings with Juliette Lewis, Tatjana Patitz, and Ellen Barkin
In 1993, Johnny Depp had a brief romance with his "What's Eating Gilbert Grape" co-star, Juliette Lewis, although many believed that their romance was only professional. On the other hand, maybe she just wanted to have some fun with the handsome actor, after calling off her engagement with Brad Pitt. No matter what, they are still good friends, and were photographed together at an event in 2016. Thereafter, he was rumored to be in a relationship with German model Tatjana Patitz, however, that was never confirmed. After that, he had a short-lived fling with Emmy Award-winning actress Ellen Barkin in 1994 – at the time she had just come out of a marriage. She was nine years older than the talented actor, and he was obviously okay with that.
Stormy Relationship with Supermodel Kate Moss
Johnny soon fell for famous model Kate Moss, and they became one of the most adorable couples in the 1990s. They first met at a Manhattan bistro in 1994, and were instantly attracted to each other, even though he was 11 years older than she. In no time, they became infamous for their chaotic and stormy relationship, and extravagant lifestyle. They were under the spotlight everywhere they went, and a number of rumors and scandals followed. They once spent over £750 to fill a bath tub with champagne – pretty crazy, huh? Moreover, they were frequently seen, actually heard in public, shouting at each other. After four years of dating, the famous actor and attractive supermodel parted their ways. She would later admit in an interview for Vanity Fair that her heart was broken, and that Johnny was the one who took care of her although they often quarreled.
She said, "There's nobody that's ever really been able to take care of me. Johnny did for a bit. I believed what he said. Like if I said, 'What do I do?,' he'd tell me. And that's what I missed when I left. I really lost that gauge of somebody I could trust. Nightmare. Years and years of crying. Oh, the tears!"
His Longest Relationship – Johnny Depp and Vanessa Paradis
Following his breakup from Kate Moss, Johnny Depp moved forward and soon put a spell on French actress and singer Vanessa Paradis. In June 1998, he saw her for the first time at a bar in Paris, where he was shooting "The Ninth Gate", and apparently it was love at first sight. He invited her to meet, and they spent the next two hours talking. In the following year, the French beauty became pregnant, and the lovebirds became parents when in May 1999 she gave birth to a baby girl, named Lily-Rose Melody Depp.
Three years later, they announced that they were expecting their second child, and the couple's son named John Christopher 'Jack' Depp III, was born in April 2002.
According to People, Vanessa opened up about their relationship to the UK edition of Marie Claire in 2010, saying "I could make an endless list of all the things I admire about him. But above all, I admire his immense loyalty I admire him as an actor, as a father and as the man he is for me. But more than anything, I admire him as a person." She also added, "The fact that we're not together every day plays a big part in keeping our relationship stable. We also have a lot of respect and admiration for one another. We understand that, if we want our relationship to continue, we must give each other space, allow each other to go off on our own, and trust each other.
'At last, cinema is back': Face masks and #VanessaParadis as #DeauvilleFilmFestival opens#Cinema #Entertainmenthttps://t.co/RQoo9dCJzh pic.twitter.com/SPD46ezrTo

— World News Network (@worldnewsdotcom) September 5, 2020
Not everyone is lucky enough to be given space and trust. You're really lucky if you find someone you can trust when you spend time apart."
Since many wondered why they never got married, Vanessa once told Elle, "I love the romance of 'let's get married,' but then, when you have it so perfect … I mean, I'm more married than anybody can be – we have two kids. Maybe one day, but it's something I can really do without."
Their relationship lasted for 14 years, until the couple decided to end it in June 2012. According to People, the news about their breakup was confirmed by Johnny Depp's publicist, who gave a statement to Entertainment Tonight that they had amicably separated and said, "Please respect their privacy and, more importantly, the privacy of their children." In 2013, Johnny opened up in an interview for Rolling Stone about their breakup.
"Relationships are very difficult. Especially in the racket that I'm in because you're constantly away or they're away and so it's hard. It wasn't easy on her. It wasn't easy on me. It wasn't easy on the kids. So, yeah. The trajectory of that relationship – you play it out until it goes, one thing leads to another. So for whatever reason that ceases, it doesn't stop the fact that you care for that person, and they're the mother of your kids, and you'll always know each other, and you're always gonna be in each other's lives because of those kids. You might as well make the best of it," he said.
Marriage with Amber Heard
Johnny Depp met his future second wife and the "Aquaman" star Amber Heard on the set of "The Rum Diary" in 2011, when he was still in a relationship with Vanessa Paradis. However, there were rumors that they had an affair off-screen, but both of them denied it.
Following his breakup with Vanessa in 2012, Johnny and Amber made their relationship official. According to People, Amber was spotted wearing a diamond engagement ring on her left hand in January 2014, and shortly afterwards the news of their engagement was confirmed. A source told the magazine, "Of course they couldn't be happier to be engaged and excited to share the rest of their lives together."
The lovebirds eventually walked down the aisle at a private wedding ceremony held in their home in Los Angeles on 3 February 2015. They then traveled to Johnny's private island in the Bahamas to celebrate their love one more time. One of the guests told People, "Johnny's private island is a tropical paradise. Wedding guests were treated to an amazing weekend that ended with a romantic beach ceremony. Guests relaxed on the beaches, had fun snorkeling and enjoyed food cooked by private chefs.
Everyone seemed to have the best time. It was a very celebratory vibe," and added, "The ceremony was beach casual and intimate, yet very romantic." In June of the same year, Amber opened up about their marriage in an interview for Elle: "Nothing is a dramatic change. We've been together for a long time now, so it's been a fairly organic process. I have a fiercely independent spirit," she said.
To the great surprise of fans and the public, in May 2016 Amber Heard filed for divorce from Johnny Depp, citing irreconcilable differences. Moreover, she claimed that he had physically and verbally abused her, and asked for a temporary restraining order against him. She also alleged that he usually did that under the influence of alcohol and drugs. During the time of filing for divorce, he allegedly threw his phone at her, and left her with a bruised face.
What was he thinking?#JusticeForJohnnyDepp #AmberHeard pic.twitter.com/zzrMEFcqax

— Valeria 🏴‍☠️ (@mamwidges) September 7, 2020
However, a police spokesman told People, "The person reporting the crime [Heard] did not insist on a report and no report was warranted. There was no evidence of any crime. A crime did not occur so the officers left the scene and left a business card." All these accusations were denied by Johnny Depp, his lawyers claiming that she was trying to "secure a premature financial resolution by alleging abuse", according to The Guardian. Their case divided the whole film industry, since many celebrities didn't know whom to trust!
At a divorce court deposition, Amber even testified under oath about the abuse. Nonetheless, she eventually dismissed her request for a restraining order, and the settlement between them was reached in August 2016, while the divorce was finalized in January of the following year.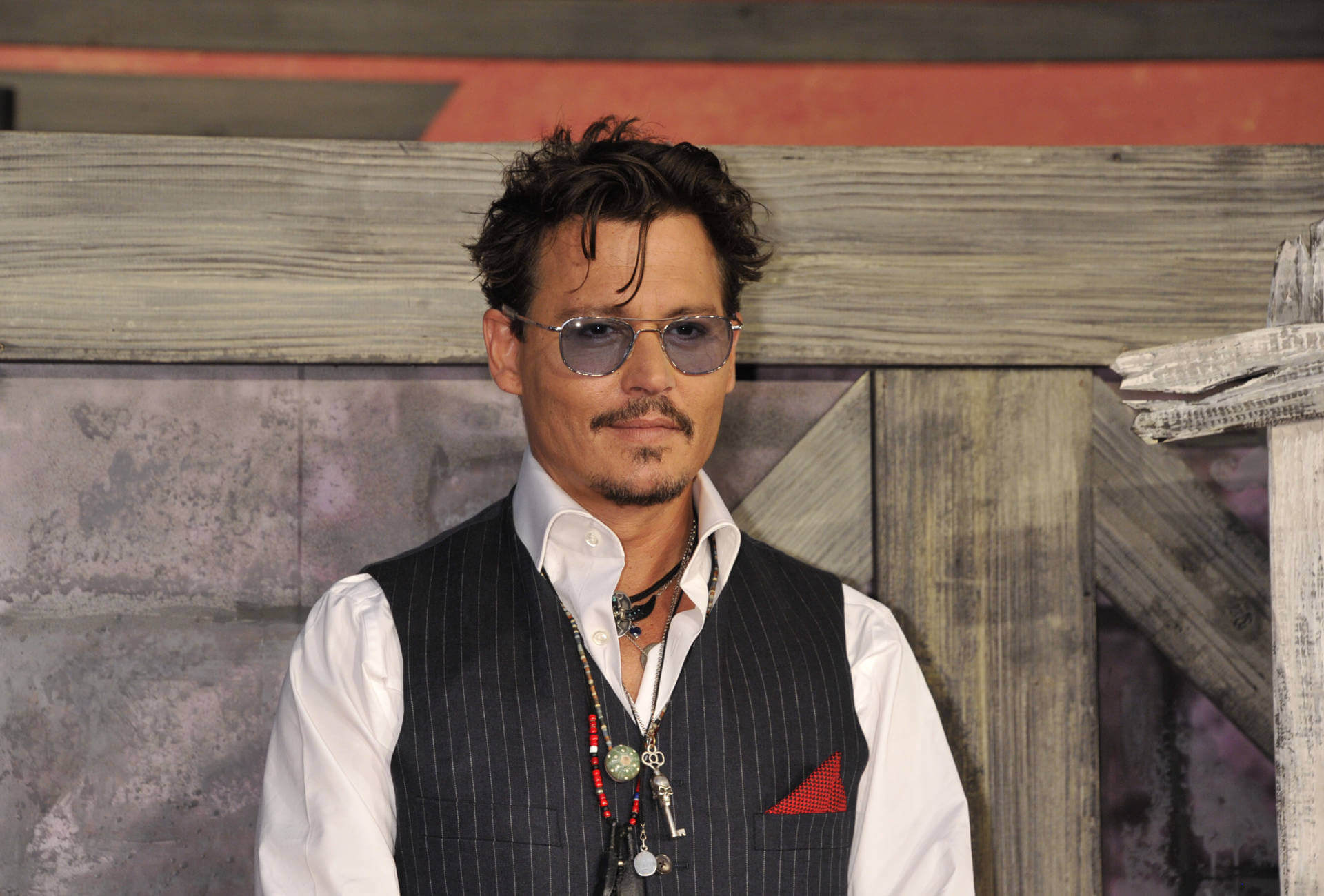 According to The Guardian, they gave a joint statement, "Our relationship was intensely passionate and at times volatile, but always bound by love. Neither party has made false accusations for financial gain. There was never any intent of physical or emotional harm." Amber was finally paid $7 million in the divorce settlement, which she would later donate to charity.
Just when we thought the ex-spouses had put an end to everything, Amber wrote an op-ed for The Washington Post in December 2018, once again claiming that she was abused, and wrote, "I became a public figure representing domestic abuse, and I felt the full force of our culture's wrath for women who speak out." Even though he wasn't mention by name, Johnny sued her for $50 million for defamation over the article.
According to Rolling Stone, his lawyer said, "The op-ed depended on the central premise that Ms. Heard was a domestic abuse victim, and that Mr. Depp perpetrated domestic violence against her." During the time when a court was trying to dismiss his defamation suit, Amber detailed multiple incidents which happened during their marriage when she was abused, and called him 'the Monster'. She said, "Johnny often would not remember his delusional and violent conduct after he came out of his drunk or medicated states…Because I loved Johnny, I had believed his multiple promises that he could and would get better. I was wrong."
Besides that, she accused him of threatening to kill her. The famous actor denied it and claimed that she was the one who abused him! According to Variety, she also said, "People accused me of having abused Johnny.
That simply is not true. I never attacked Johnny other than in self-defense." According to Daily Mail, Depp released phone recordings of their conversations in which Amber admitted to 'hitting' the actor in early 2020. The case is still ongoing, while his fans created the hashtag #JusticeForJohnnyDepp on Twitter to support him.
Relationship with Polina Glen
Following his divorce from Amber Heard, Johnny Depp met attractive Russian go-go dancer Polina Glen at a party in Los Angeles in 2018. The couple made their romance official in the following year, when they were seen kissing in Belgrade, Serbia, where he was shooting the upcoming film "Minamata".
After dating for a year, she decided to end their relationship and move back to her homeland, since she couldn't handle the enormous pressure of the public due to his ex-wife's accusations that he was an abuser.
She just didn't want to be in the spotlight. A source told Daily Mail, "Polina hated the attention the relationship was bringing her and found it scary. She's now keeping her head down in Russia and told Johnny plans to get married were madness." A source also added, "Despite sneers that Polina was only with Johnny for his fame, she kept her head down while living with him, going to her dance choreography job and then back to his house. His level of celebrity and his ongoing battle with Amber grew too much for her. Johnny has been distracted by his feud with Amber and she didn't think the time was right for them to commit to anything."
The handsome actor has apparently been single ever since. Maybe it's better that way! We hope that he will soon find the love of his life!