Who has Leighton Meester dated? Dating History Since Youth
The famous "Gossip Girl" star
Being named one of the most beautiful and hottest actress by various magazines isn't easy at all! It always leads to huge popularity, which causes enormous media interest not only for your professional but also private life. All known figures in the world who want to lead a 'normal' life like other people need to be very clever and secretive to hide most of the details of their private lives. If we asked Leighton Meester what she would say about it, she would surely agree with us! Her attractive appearance has always caught the attention of the male population, especially after she gained worldwide recognition in the main role of socialite Blair Waldorf in the teen drama series "Gossip Girl", aired on The CW between 2007 and 2012. Even though she tried to keep her private life away from the eye of the public, she couldn't hide her connections and relationships with celebrities.
It is known that the beautiful actress had been romantically linked to three famous personalities before finding the love of her life and deciding to settle down with him. So, let's dig deeper into her personal life. We may discover something interesting!
Relationship with Sebastian Stan
The hit teen series "Gossip Girl" not only brought her immense popularity all over the world, but also a romance with handsome actor and her co-star Sebastian Stan, her first long-term relationship known to the public. The interesting fact is that their characters were romantically linked on the show, so Blair Waldorf and Carter Baizen became one of the most adorable TV couples.
It didn't take long for them to make their onscreen romance a reality, starting to date in August 2008 much to the delight of their many fans.
On Valentine Day in the following year, they were seen together oin a couple's retreat in Jamaica with their "Gossip Girl" co-stars Ed Westwick and Jessica Szhor; it was obvious that they enjoyed being together. Leighton used to call him her 'best friend' and 'boyfriend', and according to US Weekly, she once revealed to Buzznet that Sebastian bought her a painting as a gift – "He told the artist about me, my favorite colors and poetry and she painted a large very special abstract work I have hanging in my dining room." Very romantic, isn't it?
In May 2009, she told Cosmopolitan, "I haven't been in a lot of relationships, but I've been in love. There's an inexplicable chemistry. You just really, really want to, like, stare at the person." She also added, "I've never fallen in love right off the bat. I get scared to say I love you too soon because it means so much.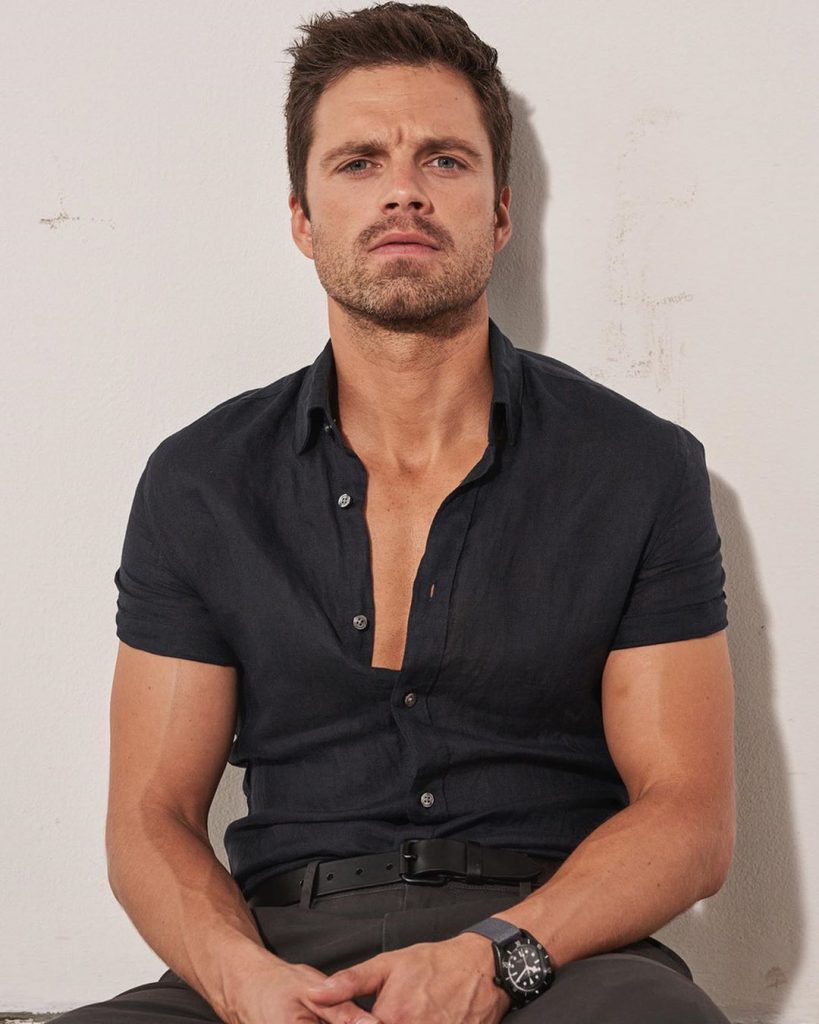 It means you're not seeing an end to things." At the premiere of "Taking Woodstock" in July 2009, Sebastian revealed to the reporters of the magazine People, "I'm a really lucky guy. She's the most interesting, sophisticated, talented and an extremely funny person that I know. She's really hilarious." Unfortunately, the couple eventually parted ways and ended their relationship in April 2010 for unknown reason. Nonetheless, they remained good friends, and a source told US Weekly, "They are still friends. It was amicable. They still talk all the time." According to Marie Claire, a source told OK! that she was the one who decided to end it, as she didn't know how to be in a relationship, and didn't really like it – does that sound strange?
In January 2011, Leighton graced the cover of the magazine Seventeen, and during an interview for the magazine she revealed, "I've only had one experience where it was really hard and I was really sad when it ended.
But that's what taught me a lot about myself and love and life – and that's good." Following the break-up, Leighton found solace in pursuing further her professional career. At the time, she also started working on her debut studio album, entitled "Heartstrings". Her relationship and breakup with the handsome actor probably served as an inspiration for creating music, since she told the magazine, "I think you have to know how you feel when you're sad and it's healthy to mourn if a relationship ends. You should go through a period where you experience that feeling instead of fighting against it all the time and saying 'No I want to be happy' because that's not healthy. As much as I don't want sad or bad things to happen to me, it's given me a lot of material for my work, so it's good."
At the premiere of the album's title single at an Apple Store event in New York City in 2014, she confessed that it was inspired by the split, and added, "It used to be about some stupid break-up that I had when I was 25 or earlier.
But it was stupid, and I was like, 'I have to write a song about this!' Now, it really does have more meaning. At the time it was like,' Screw you, I don't care about you anymore, and it's not going to happen! Joker," according to US Weekly. She didn't mention the name of her ex-boyfriend, but if we take a look back at her dating history, the timing of their break-up makes it obvious that Sebastian is actually a 'Joker'!
Brief Fling with Garrett Hedlund
Leighton Meester's breakup from Sebastian Stan was followed by her another onscreen romance which became a reality! In 2011, she fell in love with her "Country Strong" co-star Garrett Hedlund; their characters were a couple on the big screen. The talented actress told The Boot, "Garrett is really awesome. I think he's wonderful; he's like a knight in shining armor in the movie, and he also has this really vulnerable sweet side that comes out.
He's kind of a big kid." Everybody believed that their relationship would grow into something more serious, as they enjoyed spending time together during the shooting, and had lots of fun. She told the magazine, "[Garrett] put a stink bomb in the [make-up] trailer. It was just me and the hairstylist, and I'm going, 'Did he just…?' I'm sure the hairstylist is looking at me like, 'Did she just …?' And then suddenly it gets to be too much to contain and I just have to run out screaming, and [Garrett's] just standing there laughing at me."
In January 2011, they appeared together at a Golden Globe Awards after-party, and were inseparable all night. A source told E! News, "They were making googly eyes at each other all night, it was adorable." Another partygoer told US Weekly, "Garret wrapped his arm around her. She wraps her arm completely around his neck and pulls him for a quick peck on the lips." They eventually left the party together, however, their romance was brief, lasting just a month or so.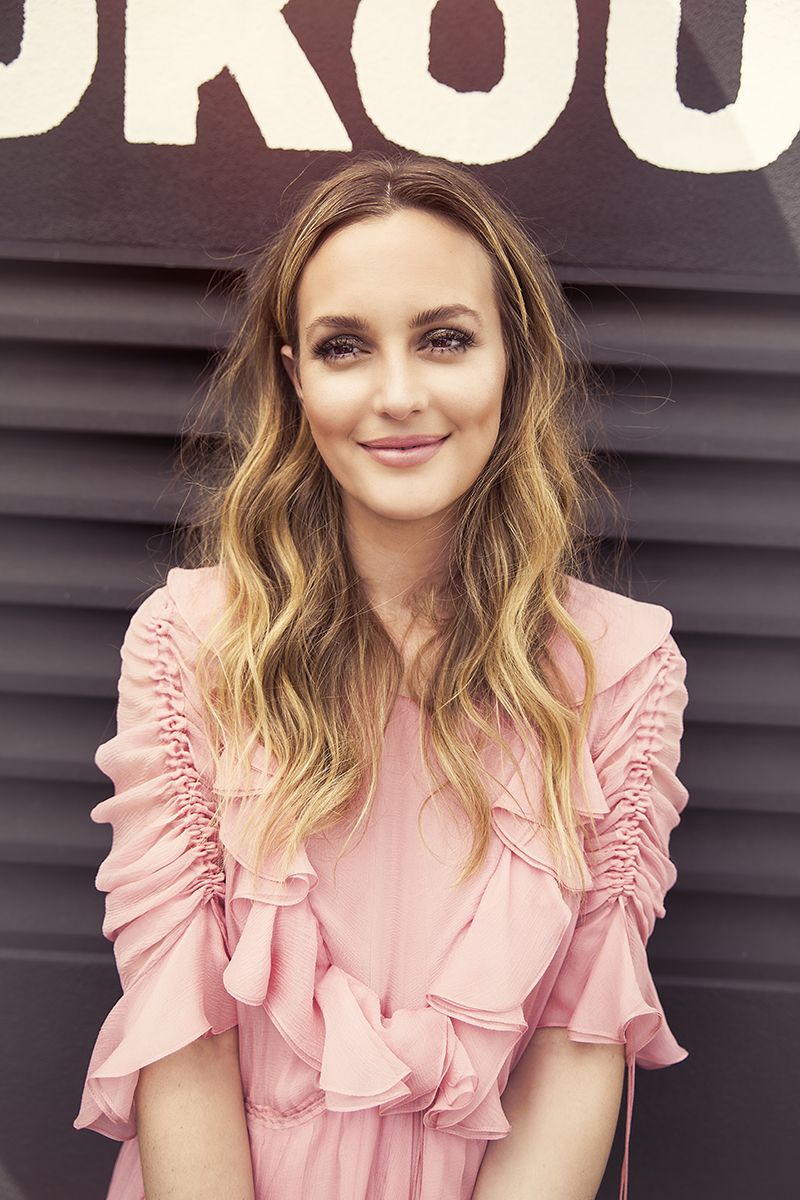 Leighton Meester and Aaron Himelstein
Following her relationship with one actor, Leighton Meester soon became romantically involved with another, named Aaron Himelstein. The couple met on the set when they were filming "Remember The Daze" in 2007. At the time, they had a brief fling before she started her romance with Sebastian Stan. Four years later, Leighton renewed their relationship with Aaron, and managed to keep it away from the spotlight until April of the following year, when they were spotted holding hands and kissing in Rio de Janeiro, Brazil. She was also photographed wrapping her arms around him, and the duo was spotted visiting the famous Christ the Redeemer statue at the top of the Corcovado Mountain in the Tijuca Forest National Park, obviously enjoying spending time together on vacation.
According to US Weekly, a source said, "He's been around for a while.
She's been with him since at least November. He dotes on her. She definitely likes that in guys." In July 2012, Leighton told the magazine Lucky, "I love love. It's the most intriguing universally understood emotion, and it comes in so many forms: family love, love of friends. I fall in love with everybody all the time," according to US Weekly. However, in December of the same year, the couple broke-up after dating for a year and a half, for unknown reasons.
Blair Waldorf and Seth Cohen Together!
Almost everyone finds the love of their life when they least expect it! This happened in the life of Leighton Meester. She met her future husband, Adam Brody, known for his role as Seth Cohen in the hit teen drama series "The O.C.", when they were filming "The Oranges" in Westchester, New York back in 2011, and when according to NY Daily News, they shared a house with other co-stars during the shooting. She told the magazine, "It was a wonderful experience. We actually did become like a family."
At the time, Leighton couldn't even imagine that she and Adam would become a family for real! Their fans were left pleasantly surprised when Blair Waldorf and Seth Cohen started their romance two years later. They were extremely private regarding their relationship, and keep it under wraps for a while. However, their relationship finally surfaced in February 2013, when they were spotted traveling together to Bangkok, and attending some art exhibits in the Los Angeles County Museum of Art. A source confirmed their relationship to US Weekly and added, "They were always close and friendly." Leighton and Adam made their first public appearance as a pair when they attended the premiere of his film "Some Girl(s)" in Los Angeles, California in June 2013.
Top-Secret Wedding
After dating for less than a year, the lovebirds took a step closer to marriage, becoming engaged when Adam popped the question to Leighton in November 2013, according to People.
adam brody and leighton meester dating and getting married is the best thing to ever come out of 2000s teen shows, don't @ me pic.twitter.com/HEeT014Ic3

— iv (@ursuloIita) March 29, 2020
Three months later, Leighton and Adam exchanged their wedding vows at a top-secret ceremony somewhere in Northern California, on 15th February 2014. To keep their marriage private, they didn't reveal any information about their wedding, but the news surfaced three days later, when multiple sources confirmed it to US Weekly. Shortly afterwards, the former "O.C" star confirmed the news in a TooFab video when he was asked by a photographer if that was true, to which he replied "Yeah!" Moreover, Leighton was spotted celebrating a bride-to-be party at Hamburger Mary's in West Hollywood.
Low-Key Marriage
Their first red carpet appearance as a married couple came when they attended the Tony Awards event at Radio City Music Hall in New York in June 2014, after she performed in the Broadway production of "Of Mice And Man". According to Vogue, Leighton calls Adam her soulmate. She also said, "I wouldn't change anything [in the past] because I'm happy where I am now."
Adam once revealed in an interview with GQ why they are so secretive about their marriage, and how they managed to do that. "She's more inherently private than I am. I don't seek publicity but if I'm sitting next to you on the subway, I'll tell you everything about me," he told. "We're homebodies. We don't go to a lot of things that perhaps we could, and don't seek out promotion in that way. I'm not shitting on anyone who monetizes that aspect of their life because I get it. But we've found this great balance so far that really works for us. We're also not very active on social media," he explained.
During their first joint interview with Entertainment Tonight in 2017, Adam joked that they celebrate once a year a 'Seth and Blair day' and added, "It's good for a laugh." Leighton also revealed to People that she enjoys working with him. "It's wonderful. It's just fun to be on set with him. I love being at work, and then having my best friend come and work with me is just like the best thing ever. It's so awesome," she said.
Proud Parents
This beautiful couple welcomed their first child on 4 August 2015, when Leighton gave birth to a girl they named Arlo Day Brody. They rarely talk about their daughter, and try to keep her far from the spotlight and paparazzi. Leighton only opened up for the first time about her motherhood in an interview for Glamour in September 2016, saying "Nobody can tell you what parenthood is going to be like. You think you know, and then it's just so hard. I feel so, so lucky that I have help and a husband." In March of the following year, she revealed to Refinery29, "I am very proud of that area of my life. But I'm also really proud of … the work I do." She added, "I think the perception is: You're an ingénue, or you're an icon, or you're a mom. There's no in between." She once told Entertainment Tonight that Adam is "the baby daddy. In real life and not real life."
Adam also talked about his experience as a father during his interview with GQ. "It's the best in every way. I mean this cliché—pride and joy. It's very apt. She's the thing I'm most proud of and gives me the most joy. She's just so dang awesome. It just gives you a new perspective in the best way—something to focus on that's greater and more important than yourself. Also that's 100% true and even in another way. She has even become my security blanket for the outside world in terms of "I don't need your approval I have my daughter, fuck you."
Most recently, Leighton and Adam delighted all their fans since it was found out that they are expecting their second child. According to Harper's Bazaar, she was spotted showing off her baby bump during a family walk with her husband and four-year-old daughter in Los Angeles in April 2020. Congratulations to the couple! We can't wait to meet a new member of their beautiful family!