What Happened Between Khloe Kardashian and Odom Lamar?
• Khloe Kardashian and Odom Lamar's relationship was widely publicized and followed by reality TV fans
• The couple got married quickly after meeting and had their own spin-off show
• In 2013, Khloe filed for divorce due to Lamar's substance abuse and infidelity
• Lamar has expressed regret for his actions and still loves Khloe
• Khloe has since moved on with Tristan Thompson and is raising their daughter True
One of the most publicised relationships of the recent decade, which not only ended up in the gossip columns time and time again but also earned a lot of air time on reality television, is that of Khloe Kardashian and Odom Lamar.
Fanatics of the reality TV star and former National Basketball Association (NBA) all-star continuously celebrated the once beautiful courtship between the couple, crying for joy during their wedding to gushing uncontrollably at their every moment of public affection.
Then, as the years weighed in on their relationship, they watched as the beauty unraveled and Khloe's vaunted marriage fell apart. With one scandal after the other surfacing in the media, it quickly became apparent that there was an ugly downside to reality-TV's supposed most exemplary relationship.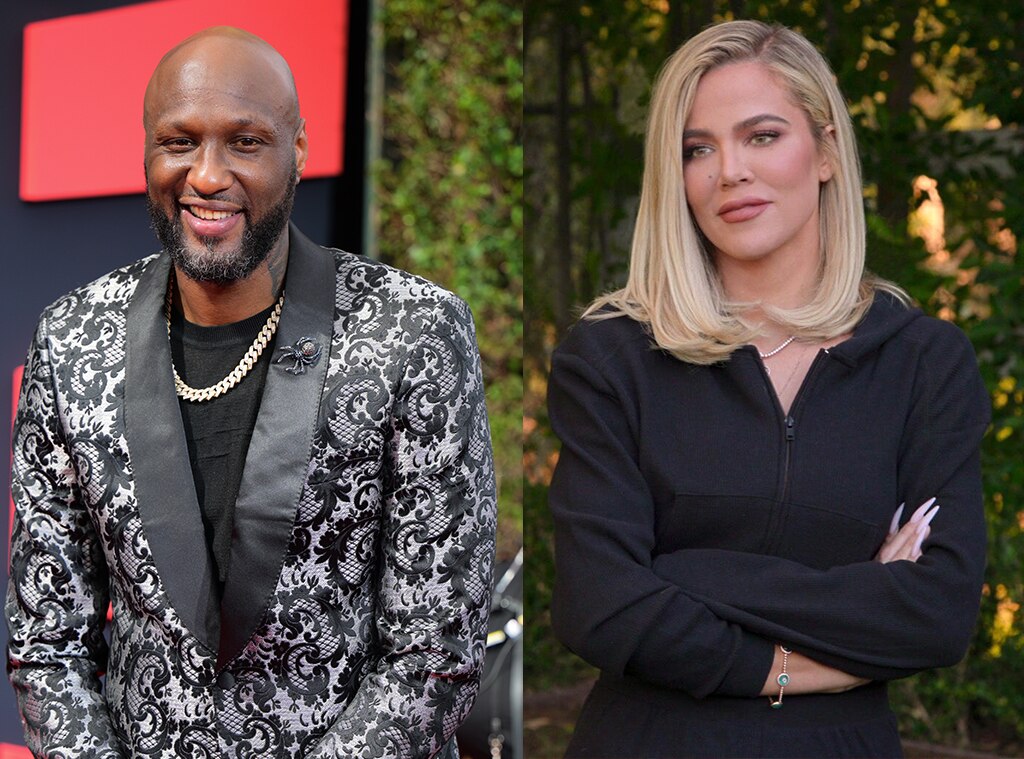 Khloe went from a loyal basketball wife to becoming a woman scorned, as her marriage ended in a dramatic divorce. Although it may have been years since the couple parted ways, Odom's relationship with the Kardashian middle child continues to earn a place in the gossip columns.
It seems as if current or even former fans simply can't get enough of their tumultuous relationship, as the drama refuses to die. Looking back at the long seven years Lamar and Kardashian spent together, considering what happened between them and where everything went wrong, there is no shortage of answers.
Seven Years of Joy and Tears
Odom and Khloe's love story began in August of 2009, when the couple met at a party hosted by former NBA star Ron Artest, and things quickly lit up between the pair. Giving conventional romance the wave, the couple apparently fell in love almost instantly, hardly showing any hesitation or wasting time, as they settled within only a couple of months.
The couple made their first public appearance a couple of days after their initial meeting, sharing the red carpet at a film premiere. As Odom would later confess to the media, on the night of the party, he hardly had any idea who Khloe was, and took a chance by introducing himself.
Odom said that he fell in love almost immediately, adding that Khloe is a beautiful woman, both on the outside and inside. Days later, following their first public appearance as a couple, Khloe and Odom announced their engagement to the public.
Happy Anniversary Khloe Kardashian & Lamar Odom! Be sure to tune-in to E! tonight at 9|8c to relive their special day!Check out more super cute pics of the lovebirds here: http://eonli.ne/PGPCYr

Posted by Khloe & Lamar on Thursday, September 27, 2012
Kim Kardashian later revealed to the media that the couple enjoys each other's company and that she'd never been happier. Within a month of announcing their love affair to the world, Lamar and the Kardashian sister tied the knot in a ceremony hosted before the cameras of  the so-called reality-TV show 'Keeping Up With The Kardashians'.
By that time, Khloe's whirlwind romance had already earned widespread interest, with her followers expressing only good wishes. With the romance reaching fever pitch, it was only natural that Khloe's dedicated followers would express great interest, and as such, the reality TV star shared nearly every moment of her marriage with the cameras.
Becoming one of the most talked-about couples in Hollywood, earning their own reality show seemed inevitable; in fact, it took hardly any time for producers to realise the golden opportunity, as pretty soon the Kardashians announced a new spin-off series, 'Khloe and Lamar'.
In the years that followed, the couple would share their lives in front of the camera, as Lamar became a basketball phenomenon, and Khloe earned her reputation as a loyal wife. Khloe would spend her days focusing on her own career as much as she supported Lamar, becoming a constant at nearly every LA Lakers game.
Unfortunately, by 2013, the cracks in the couple's romance became evident.
Burn!🔥 Lamar Odom on Khloe Kardashian: I knew my marriage to Khloe was over "when she was on her second or third NBA player". pic.twitter.com/grmD3j8C3q

— Mike Sington (@MikeSington) January 18, 2018
How The Romance Unravelled
Following rampant rumours that Khloe and Lamar experienced marital problems in 2012, suspicions of a divorce generated open discussion among the couple's adoring fans. At the time, it came to the media's attention that Lamar struggled with substance abuse, and as his supportive wife, Khloe naturally suggested rehab.
However, according to alleged reports, Lamar had no interest in receiving clinical support, and after spending one day in a rehabilitation centre, the NBA all-star booked himself out.
These rumours followed an unfortunate event, in which Lamar was under scrutiny for driving under the influence. The popular athlete was given three years of probation, along with a $2,000 fine for his infringement, but this was only the beginning of the couple's troubles.
Soon after it became evident that Lamar had a substance abuse problem, rumours of cheating allegations surfaced against him.
In 2013, Khloe seemed to have reached her limit, filing for divorce and intending to have her surname legally changed back to Kardashian. Khloe opened up to the media about her relationship problems for the first time in 2016.
During a candid interview, Khloe stated that love is blind, saying that Lamar's charming nature made her feel like she was the only woman in his life, and that he always treated her like a princess.
Khloe admitted that she never suspected Lamar of infidelity, but would learn about his unfaithful behaviour throughout their marriage. She went on to say that it was a humiliating experience, which made her call off the relationship in December 2013.
However, this would certainly not be the end of all the drama. In 2015, as the divorce proceedings were underway, Khloe postponed the finalisation due to an unforeseen tragedy. While attending a brothel in Nevada, The Love Ranch, the former LA Lakers centre took an almost fatal dose of cocaine which initially left Lamar in a three-day-long coma.
The athlete suffered a total of twelve strokes and six heart attacks, and also damage to his liver and kidneys, making it a miracle that he survived the ordeal. As can only be expected, Khloe and her family rushed to Lamar's side in support, prompting her to delay the divorce proceedings.
Fortunately, after three months of recovery, Lamar decided to seek help for his addiction, and now celebrates six years of sobriety, but it certainly hasn't been an easy journey for the former NBA star athlete.
In The Wake of Heartache
Since the finalisation of their divorce in 2016, it seems clear that Lamar is yet to find closure in their relationship. When he opened up about the relationship and its decimation to the public, the athlete admitted that he still loves Khloe, and that he misses both her and her family.
He went on to say that it's only natural to long for love that was this genuine, stating that spending time with the Kardashians was among the best times of his adult life. Lamar admitted that he was the biggest cause for the strain on their relationship, blaming his poor decisions and bad choices in life.
Lamar also added that he hoped the people he hurt would heal in time, and perhaps find a way to eventually forgive him. Taking full responsibility, Lamar believes that he will have to live with his mistakes, and can't help but long for the better times he once shared with Khloe.
While appearing as a guest on 'Celebrity Big Brother' quite recently, an emotional moment led to Lamar once again confessing how much he missed Khloe, telling his fellow guests that he hoped to see her again, and that he might never feel complete if he doesn't get her back. Lamar also continued to apologise to Khloe and her family for his behaviour.
Following the 2022 Oscars fiasco involving Will Smith and Chris Rock, Lamar went onto his social media accounts in defence of Smith, stating that the man only tried to defend his wife and family.
In doing so, Lamar also voiced his regrets about his own actions, adding that if he hadn't hurt Khloe, they may still be married to this day. As far as Khloe is concerned, however, her relationship with Lamar is a closed chapter that would not be repeated.
She has since moved on with former NBA all-star, Tristan Thompson, although the two seem to be tied up in an on-again-off-again romance. Nonetheless, Khloe seems to be content for now raising her daughter, True, whom she conceived with Thompson.
According to most reports on Khloe's comments towards Lamar, she holds no ill will towards him, and doesn't harbour any hate for the athlete. Khloe, and Lamar's adoring fans, of course wish him the best, and hope he finds his way in life.