Who has Adriana Lima dated? Adriana Lima's Dating History
You don't need to be a die-hard fan of fashion modelling to know who Adriana Lima is. Since her debut in 1996. the Brazilian beauty has modelled for many internationally recognized brands and designers, including Fendi, Givenchy and Versace.
However, Adriana's career has been marked mostly for her work as a catwalk model for Victoria's Secret, for which she modelled over 19 years until her retirement in 2018. Besides that, Adriana is also an actress and a TV host.
Considering how successful and beautiful Adriana is, it's not hard to imagine her love life has always been widely commented on, and stare-inducing. So take a seat as we go through Adriana Lima's dating history!
Who Are Adriana Lima's Past Lovers?
Adriana's list of former partners consists mostly of other public figures, though we know for certain that she had another boyfriend not known to the general public, as she mentioned it during a 2006 interview with GQ Magazine.
Although the name of said lucky man is unknown, the rest of her love life has been documented through the attentive gaze of media outlets. Let's take a look into it!
Lenny Kravitz
Adriana Lima's first publicly known boyfriend was the rock star Lenny Kravitz, whom she apparently met in March 2001 in a photoshoot session. While both of them were supposedly smitten by each other at the time, nothing went beyond a simple friendship. Not long afterwards, Kravitz started dating the then 18 years old model and actress Devon Aoki, although said romance was very brief.
After the separation, love blossomed between Kravitz and Adriana. Though the couple surprisingly kept details about their relationship low-profile, they were spotted together during the Paris Fashion Week, and other public events.
Kravitz gifted her several expensive presents, including a diamond belly-button piercing, which was almost lost when a staff member threw it away during Adriana's first photoshoot with Harper's Bazaar.
Being free is a state of mind.
📸: Karen Gault pic.twitter.com/67ZVOX5HKg

— Lenny Kravitz (@LennyKravitz) April 7, 2021
Luckily the piece of jewellery was ultimately recovered – it's said  that Adriana herself even dug through the trash bin to find it.
One of the most memorable moments of the couple was when Adriana briefly appeared in the music video of Kravitz' song "Yesterday Is Gone", released in early 2002, and which showed the couple lovingly hugging each other in a seemingly intimate setting.
Although they were barely a year into their relationship, in May 2002 they decided to take their relationship onto the next level and announced their engagement. Nonetheless, that was the end of their apparent bliss, as less than a year after his proposal, they broke-up for reasons still unknown to date.
Who Did Lenny Kravitz Date After?
After his separation from Adriana Lima, Lenny Kravitz started a relationship with the famous Australian actress Nicole Kidman, with whom he was also apparently was engaged at some point.
Although the romance between them was supposedly intense, it lasted less than a year. After the break-up, he supposedly dated the actress Marisa Tomei, which was an unexpected romance considering she's the godmother of Kravitz's daughter. Other rumored partners he's had are Michelle Rodriguez and Naomi Campbell.
Prince Wenzeslaus of Liechtenstein
Despite their fame and how long they were dating, Adriana Lima's relationship with Prince Wenzeslaus of Liechtenstein was not as publicized as expected, maybe because of his royalty status. Their relationship started around 2003, and though details about how they became acquainted aren't known, they seemed to have a good time during the three years they were together. They were first spotted dining in Rome, and not long afterwards they were side by side in other public events in the US and Europe.
One of the most curious things about the couple is how secretive they were.
Their only seemingly scandalous moment happened in 2005, when Adriana slapped him on the face outside a New York bar where he was celebrating his birthday. The eyebrow-raising scene was caught by paparazzi, and commented on by several tabloids, which were quick to point out that the couple reconciled that same night and went home together.
There's no information about their break-up, but as sudden as their relationship started, it ended. After 2006, Adriana and the Prince weren't spotted together again and took different paths in life. Nowadays the Prince is still single and his other relationships haven't been publicized.
Derek Jeter
There's not a lot to say about Derek Jeter and Adriana Lima's relationship. They were linked romantically in 2006, after being spotted together several times, but they never officially admitted to be dating.
At the time they were supposedly going out, Adriana was interviewed by CQ Magazine, and openly admitted that she was 'in love'. While she never mentioned his name or remotely implied she was in a specific relationship, everyone assumed that she was talking about Jeter. During the same interview, she also admitted that she was left 'heartbroken' by her previous boyfriend just because it didn't work out with them.
So what happened to Adriana and Derek Jeter? Despite how smitten with each other they seemed to be, the relationship didn't last, and they moved on not long after.
His rumored romance with Adriana ay have been mwas short-lived, but Derek Jeter then dated a long list of gorgeous actresses, models and singers as well. His most prominent lovers have reportedly been Mariah Carey, Jessica Alba, Vanessa Lachey and Jessica Biel.
However, Jeter's days as a playboy finally ended, when he seemingly found true love with the model Hannah Davis whom he married in 2017, and has welcomed two children with since.
Marko Jarić
Adriana Lima and the former basketball player Marko Jarić got together by late 2007, though they had known each other since 2006. During their first date, Jarić surprised her with thousands of red roses, which definitely made Adriana feel very special: 'I never received that many in my life, from anybody. So right there, he got me,' she told Entertainment Tonight.
The dating phase was seemingly blissful for the couple, as only six months into their relationship, it was speculated that Jarić had already bought her a ring. While at the time he denied those claims, he admitted that Adriana and him had already talked about taking their relationship to the next level.
Jarić's words seemed to be true, as in June 2008 he popped the big question on her birthday, with the romantic proposal reported by several media outlets at the time. As Adriana and her then-fiance told the media, they were planning two separate ceremonies for their families, in Brazil and Serbia, respectively.
Married Life, Kids and Splits
Despite their claims of wanting to organize a wedding in two countries, Adriana Lima and Marko Jarić married on 2009's Valentine's Day in a secret civil ceremony in Wyoming, USA.
Considering the couple wanted a more simple but significant ceremony away from the media and paparazzi, it's understandable that details about the dress and the location weren't as juicy as expected. Nonetheless, as soon as their honeymoon ended, the couple discovered they were already expecting a child.
Their first daughter, Valentina was born on 12 November 2006 in New York, and in Adriana's own words, Jarić couldn't help but look at his daughter with puppy eyes. Three years later, Adriana and Jarić welcomed their second daughter Sienna on 12 September 2012, who was also born in New York.
Unfortunately, the happiness of the family didn't last for long after that, as in May 2014 they announced their divorce after five years together.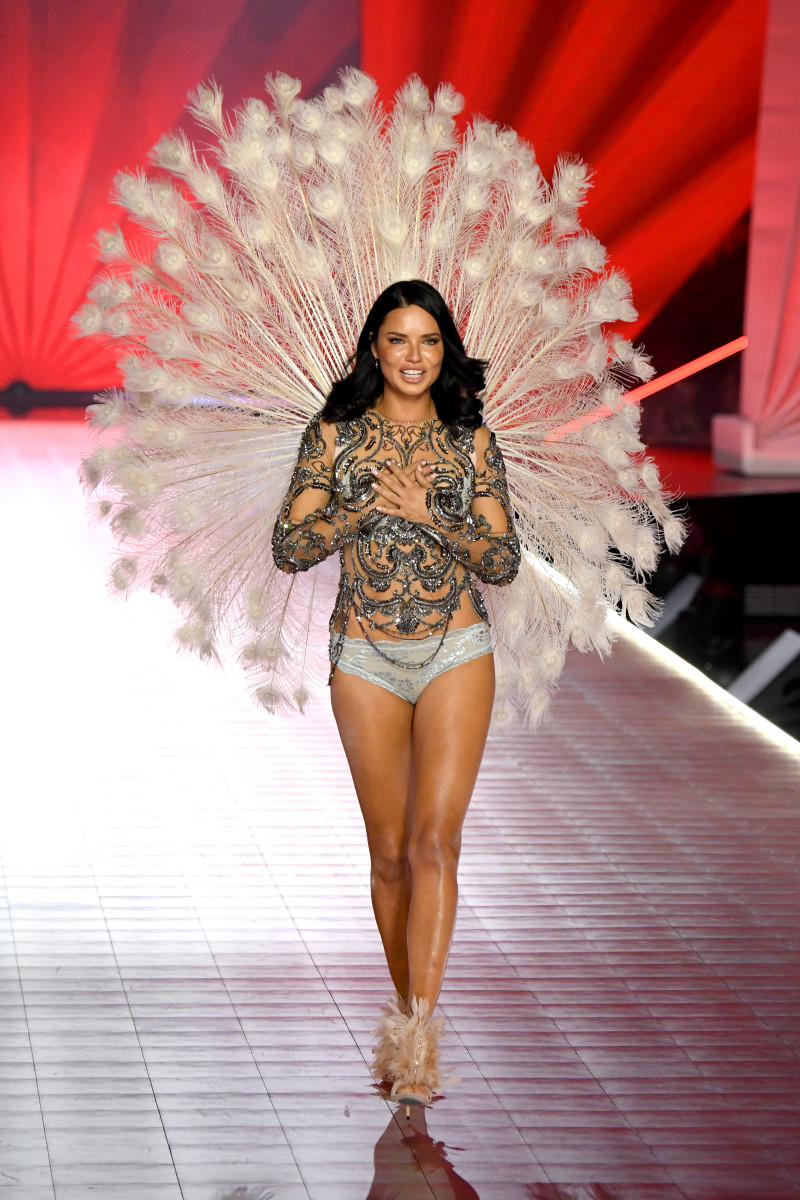 As expected, the reason for their split wasn't revealed, and the now former partners only asked for privacy for their family. Two years after the separation, the divorce process ended an agreement in which Adriana would retain custody of Valentina and Sienna.
Although the couple is no longer together and it doesn't seem there's a chance of a reconciliation, co-parenting seems to be going just fine for Adriana and Jarić, who have been spotted several times on vacation with their kids.
In May 2015, Marko Jarić was spotted cuddling on the beach with a Serbian model named Dušica Savić, whom he apparently met by chance in Miami. Following Serbian media reports, Savić was 23 years old at the time and their relationship wasn't serious, which seemed to be true as they weren't seen together again after the incident. Since the,n Jarić has kept his romantic relationships secreT.
Justin Bieber
Just a few weeks after her separation from Marko Jarić was announced, Adriana Lima was romantically linked to the then-20-year-old singer Justin Bieber. The rumors about the alleged romance between the pair started when they were spotted together at a party on the French Riviera. Although no one saw them showcasing any type of straightforward affection, they were reportedly seen going home together early in the morning. Bieber also posted a pic with Adriana on Instagram, which only added to the rumors.
A source told US Weekly at the time that Adriana and Bieber had a good time together, but the possibility of them becoming serious was small – regardless, the rumors about them didn't stop for months. Adriana was even asked about it during an interview with Andy Cohen, though she easily dismissed the speculations by saying: 'Anybody below 6-foot-7, you know how I call them? Friends,' making it clear that Bieber was definitely not her type.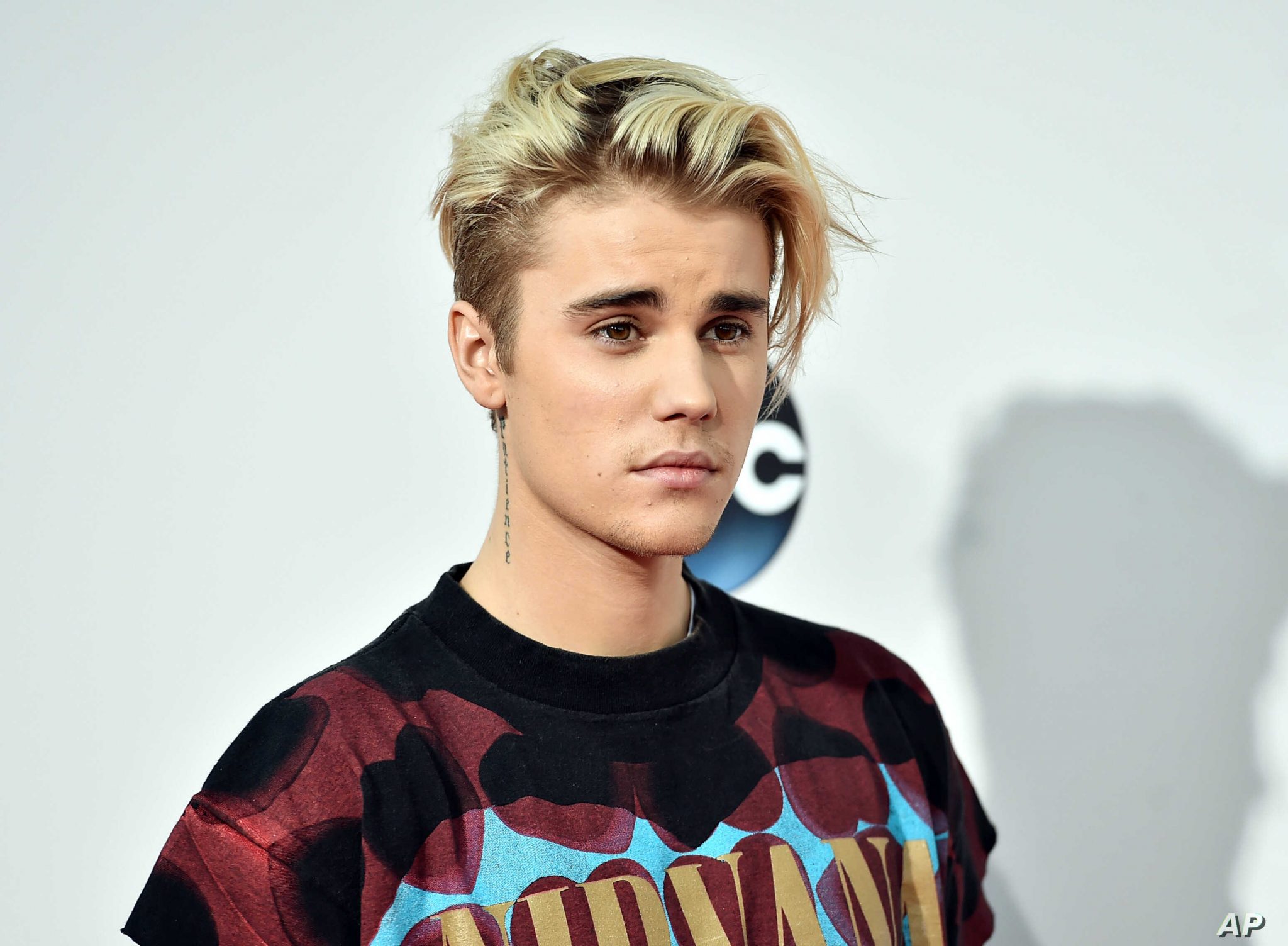 Joe Thomas
While Adriana's romance with Justin Bieber was most likely mere speculation, her relationship with Joe Thomas was true and serious. The pair started their romance in early 2015, and although not much is known about how they became acquainted, the relationship took everyone by surprise, due to the fact Thomas wasn't a public personality, which set him apart from all Adriana's past partners.
Although not a lot was revealed about the relationship, Thomas posted several pics of them together online, and even called her 'my everything' in an Instagram post. In May 2016, the couple was photographed looking seemingly happier than ever, at the Cannes Film Festival.
However, their apparently blissful relationship ended in June 2016, though the exact reason for their split is still unknown.
Ryan Seacrest
Adriana Lima and the famous TV host and producer Ryan Seacrest met during the 2016 Olympics in Brazil.
Although their relationship started as co-workers, they apparently took their acquaintance to the next level after their return to the US, and were allegedly spotted dining in New York in September that year.
However, after news of their supposed romance was revealed, they weren't seen together again. That means that despite the fact the possibilities of Adriana and Seacrest dating were high, their relationship was either misunderstood or things simply didn't work out at the end.
Julian Edelman
At the same time that rumors of her possible relationship with Ryan Seacrest circulated on the internet, Adriana Lima was also allegedly linked to the football player Julian Edelman.
This time the rumors turned out to be true, and what started with a couple of paparazzi shots in July 2016, ended up with them publicly admitting their relationship later that year. Despite their reluctance to appear together in public or even acknowledge that they were serious, their romance lasted for eight months until their break-up in March 2017.
Following reports at the time, the reason for their split was Edelman's unwillingness at having more kids, something which apparently led Adriana to put an end to it.
Later in May that year, Adriana and Edelman were caught arriving together at the MET Gala after party. Despite allegedly spending the night separately, that was enough to awaken rumors of them resuming their relationship, although nothing seemed to come out of it, as their reconciliation was never confirmed.
Also in 2019, Adriana was spotted wearing a chain of Edelman's team the New England Patriots after they won the Super Bowl, which was taken as a hint of another possible reconciliation, though once again, it didn't pass from being just a mere rumor.
Matt Harvey
Adriana Lima's relationship with Matt Harvey was short-lived, and apparently was never serious.
The pair was first caught together in March 2017 having a late-night dinner in Miami. In April they were photographed together again, though this time things between them seemed to have progressed, as they weren't shy about kissing and showcasing a lot of PDA.
However, in early May that year, Adriana was spotted going out with her ex-boyfriend Julian Edelman, which was supposedly the end for what she had with Harvey. She unfollowed him on Instagram, and he gained himself a suspension from the NFL for not showing up to a game, the reason for his absence apparently being a hangover caused by spending the previous night drinking, something which was attributed to his then recent heartbreak.
Metin Hara
In June 2017, Adriana Lima met the Turkish self-help writer Metin Hara, and while both of them shared the news of their exciting first encounter on social media, no one imagined their acquaintance would turn into love.
The first time it was evident that something deeper was developing between them occurred in July that year, when Adriana and Hara were seen kissing and holding hands while on a yacht during an evidently romantic vacation in Turkey. After that they were inseparable, and soon enough their relationship was official.
During their time together, both of them were very open about showing their love publicly, and in Hara's case, he was more than pleased about posting several lovely pics of his beautiful girlfriend on his Instagram.
Despite the fact that the couple was in a long-distance relationship and were both very busy with their respective careers, Adriana and Hara's seemed to be going strongly. However, after almost two years of relationship their bliss apparently ended, and by January 2019 they had officially broken up.
There's still no confirmation as to what caused the split, but following reports made by tabloids previous to it, the pair had been having problems for a while before deciding to separate from each other for good.
Emir Uyar
Adriana started dating the multimillionaire Emir Uyar in July 2019, and although it was apparent that she had developed a taste for Turkish men, not much was revealed about the relationship at the time. Though the couple was spotted for the first time during a private vacation in Europe, they didn't make it official until September that year, when they attended an art exhibition in London, looking cozy side-by-side.
What happened to their relationship? From late 2019, Adriana Lima wasn't seen again with Uyar, making it apparent that the flame had faded out.
While it's more than probable that Adriana Lima will return to the dating world sooner rather than later, her main focus nowadays seems to be elsewhere. After her retirement from the Victoria's Secret catwalk in 2018, she has continued modelling while also promoting her sporty clothing brand Club Lima, and leading charity campaigns. She also has been keen about the importance of her family, especially her two daughters, whom she has described as 'the only true love I believe', making it clear where her heart resides nowadays.