Who has Alison Brie dated? Boyfriends List, Dating History
Alison Brie is an American actress-comedienne, producer and writer, who became famous through her recurring character in the successful TV drama series "Mad Men," aired from 2007 to 2015. Her incredible portrayal of the role of Gertrude "Trudy" Campbell, a loving and supportive wife to a serial cheater of a husband named Pete Campbell, played by Vincent Kartheiser, earned her a joint Screen Actors Guild Award for Outstanding Performance by an Ensemble in a Drama Series in 2009.
She had been part of other TV series, such as NBC's "Community" which aired from 2009 to 2015, and had shown her excellent comedic flair. She also provided the voice of Diane Nguyen in the animated series "Bojack Horseman" for six seasons, which started in 2014. Her talents were recognized by the Golden Globe Awards, as they gave her two consecutive  nominations in the Best Actress – Television Series Musical or Comedy category in 2018 and 2019 for her portrayal of the role of a struggling actress turned wrestler, in the Netflix' series "GLOW."
She was born Alison Brie Schermerhorn on 29 December 1982, in Hollywood, California, to parents Charles Terry Schermerhorn and Joanne Brenner. It wasn't a surprise anymore to her family that she pursued a career in the entertainment industry, since her father was a musician and an entertainment reporter. Her mother, on the other hand, was part of a non-profit childcare agency. Her parents divorced, but she and her older sister, Lauren, still had mixed religious and cultural upbringing. Her father's a Catholic with English, Scottish, and Dutch lineage, while her Mom's Jewish.
Alison has come a long way since she debuted on the TV series "Hannah Montana" in 2006, playing the character of a budding hairdresser. Due to her admirable characters on screen, she has always been on the radar of the majority of American viewers. Fans saw her as a smart, funny and sexy woman that she was voted as one of the hottest women on the planet in the early part of the 2010s.
In the Maxim Magazine Hot 100 list, she made it to No.99 in 2010, and FHM Magazine readers ranked her as 57th on the list of the Sexiest Woman in the World in 2013. The highest position on any list she had been in was in 2014's Ask Men Magazine Most Desirable Woman in the World, as she made it to No.2.
Alison Brie's Dating Timeline
Most fans today think that she's only had one celebrity romance, given the longevity of that relationship, but Alison has dated another actor, and there was also an attempt to set her up with one of her co-stars, before she eventually met her future husband.
David Sullivan – First Celebrity Romance (2009 – 2011)
Not all of her fans were aware that Alison dated David Sullivan for two years, who was her first celebrity boyfriend. It was probably because at that time, social media – particularly Instagram – wasn't as big as it is today. Alison and David were also just starting to make a name for themselves in the business back then.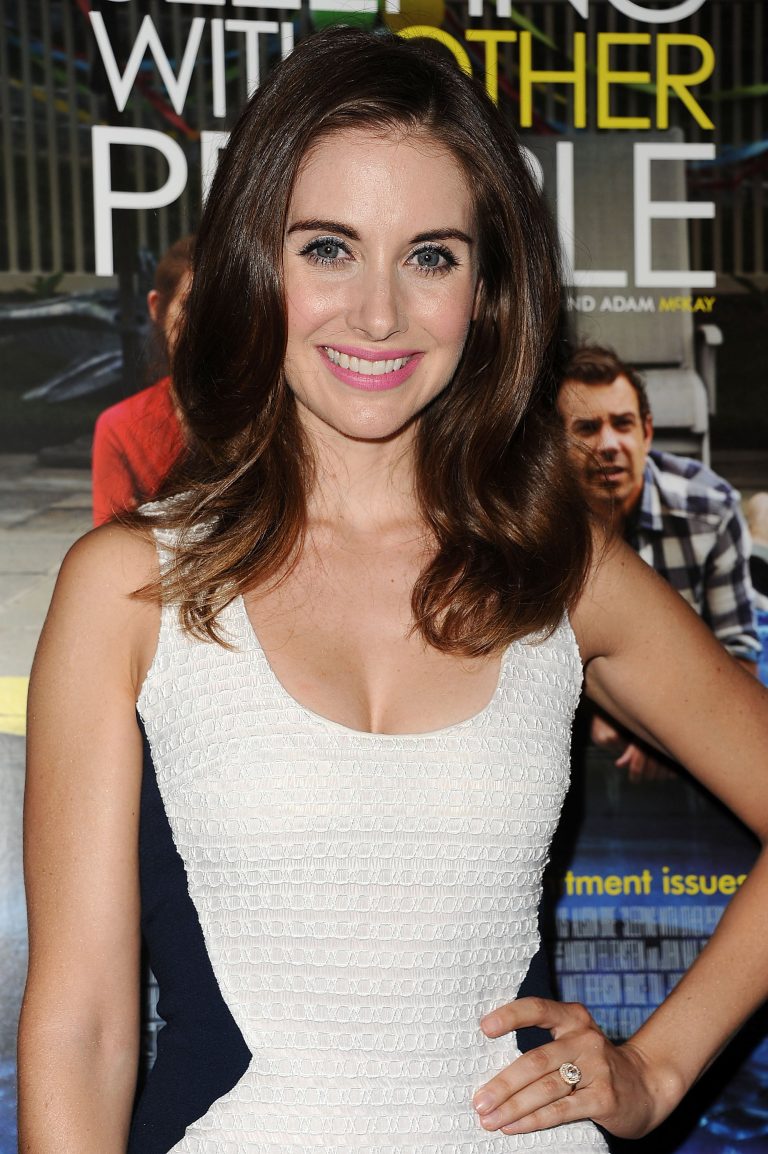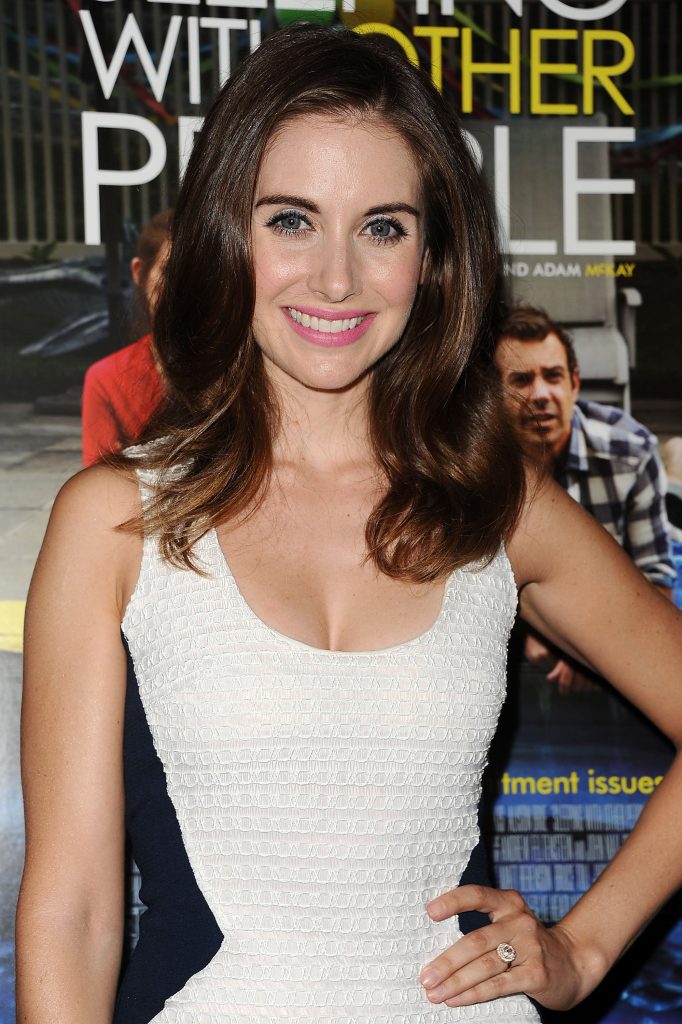 During their time together, they consistently attended Hollywood events, and were seen at numerous functions including the Puma Presents The African Bazaar in November 2009, The TCM Classic Film Festival Opening Night Gala & the World Premiere of the newly restored movie entitled "A Star is Born" at the Grauman's Chinese Theater in April 2010, and AMC Golden Globes viewing party held at the Beverly Hills Hotel in January 2010.
David Sullivan is an American TV and movie actor, who was born and raised in Texas. He started acting in 2004 with a lead role in the low-budget indie movie entitled "Primer," which won the Grand Prize at the Sundance Film Festival, for which he earned a nomination for Best Debut Performance from the Film Independent Spirit Awards in 2004. His filmography wasn't as impressive as Alison's, as David had more supporting roles than lead roles. He was never really given a chance to act in a huge movie, except for a minor role in the Academy Award-winning movie for Best Picture, "Argo."
He's had more opportunities on the small screen, making consistent guest appearances over the years in high-rated drama series such as "Criminal Minds," "CSI: Crime Scene Investigation," "NCIS," and "Lewis and Clark." David was part of the main cast in the TV series "Flaked," from 2016 to 2017, and "The Wilds" in 2020.
Alison and David reportedly ended their relationship in January 2010, but they probably got back together if only temporarily, as they were each other's dates on several occasions in the remaining months of the year. The couple was last seen together publicly at the Milk and Bookies Second Annual Story Time Celebration in March 2011. No one knew the specific reason why they broke-up, but sources close to the couple said that David felt that Alison was too young for him. Her interests didn't necessarily blend well with his, and he wanted someone more mature, as he already has a child from a previous relationship.
However, some showbiz insiders said that the couple only has a five-year age gap, and insinuated that the problem was his ego. He couldn't take that his girlfriend's career was starting to take off, that she's getting more work and becoming successful. Before the disparity between their careers became more obvious, he wanted out. He posted on his Facebook account, 'I am certain of this: I will dream about some sporting event tonight and an ex-girlfriend. No doubt.' That was the last thing they heard from him referring to her.
Jason Sudeikis – Wrong Timing (2011)
The on-screen chemistry between Alison and her "Sleeping with other People" co-star Jason Sudeikis was great. During the promotional rounds for the movie in 2015, they made guest appearances in talk shows such as "Good Morning America" and "The View", revealing that they almost dated in real life. It was quite an interesting story that tickled the imagination of the fans and the viewers to "what if" scenarios.
Apparently, sometime in 2011, a common friend by the name of Dan Harmon, who was the man behind the TV hit series, "Community," tried to play matchmaker – at that time, it was public knowledge that Alison and Jason were both single, and as a friend, Dan knew that they shared the same interests.
Jason Sudeikis is an American actor-comedian, writer and producer, who became famous through his recurring roles in popular comedy-drama TV series, including "30 Rock" as Floyd DeBarber, "It's Always Sunny in Philadelphia" as Peter "Schmitty" Schmidt, "The Last Man on Earth" as Mike Miller, and for being a cast member of one of America's weekend habits, "Saturday Night Live." All these experiences led him to win the Golden Globe Award for Best Actor in a TV Comedy Series in 2020, for the AppleTV sports series called "Ted Lasso."
Dan texted both of them, and asked if they were willing to go on a date.
LOCKER ROOM CHAT WITH TED LASSO: Jason Sudeikis lassos King of Comedy status https://t.co/pNDBRv63kG #TedLasso #JasonSudeikis

— Canoe (@Canoe) July 8, 2021
Alison said yes and felt that it would be great to meet with Jason, however, after 20 minutes she received another text message saying the date wouldn't push through, as Jason had already asked someone out and made plans with her. Later on, it was revealed that Jason was about to go on a date with actress Olivia Wilde, the future mom of his two kids. Alison, on the other hand, started dating her future husband shortly after Dan's failed matchmaking attempt. Jason said during the interview, 'We both met our soulmates the second after Dan wanted to hook us up.'
Dave Franco – Soulmate/Husband (2011 – present)
Alison and Dave never thought that a chance meeting in 2011 at an airport would be a life-changing moment. She arrived at Louis Armstrong International Airport in New Orleans with Jules, a common friend that she and Dave knew. Of all the many stars that flew in to celebrate Mardi Gras that weekend, they bumped into him. Jules then invited Dave to dinner, which of course he accepted.
Dave Franco is an American actor, writer and director, who was initially known as the actor James Franco's younger brother.
Through hard work, he was able to create a name for himself and be recognized for his skills. While the disparity between him and his older brother's success is still quite wide, fans could differentiate the two from each other. He made his television debut via the family drama "7th Heaven," and then portrayed minor roles in TV shows until his breakthrough role as a spoiled medical intern in the successful medical drama series "Scrubs" in 2009. He also made movies, and was part of "Fright Night," "21 Jump Street," "6 Underground," and "Zeroville." His role as Jack Wilder, the illusionist and street magician in the movie franchise series, "Now You See Me", was his biggest role to date – released in May 2013, it grossed more than $350 million against the production budget of $75 million.
During the Mardi Gras dinner, Jules was texting her under the table, teling her that she should hook-up with Dave, and she agreed with a thumbs-up emoji. Her friend at that moment was also sending messages to Dave's phone, and showed him Alison's reply. Dave said he was all in as he found Alison fascinating.
The dinner led to a two-day binge of booze, drugs, and lots of sex. It was supposed to be a weekend fling and then they would go their separate ways when they returned to their regular lives.
However, Dave had become enamored of Alison, and asked her to meet him in New York City. They continued where they left off until he left a note in her sweatshirt asking her to accompany him to Paris, because he was currently filming there. She said yes because she felt that she'd met the right person for her. They just clicked and decided to give it a try. Alison said she wasn't looking for a serious relationship, but when she met him things changed, and she did a lot of things differently with him. They began with a low-key relationship – they weren't keeping it a secret, but they weren't announcing it to the public either.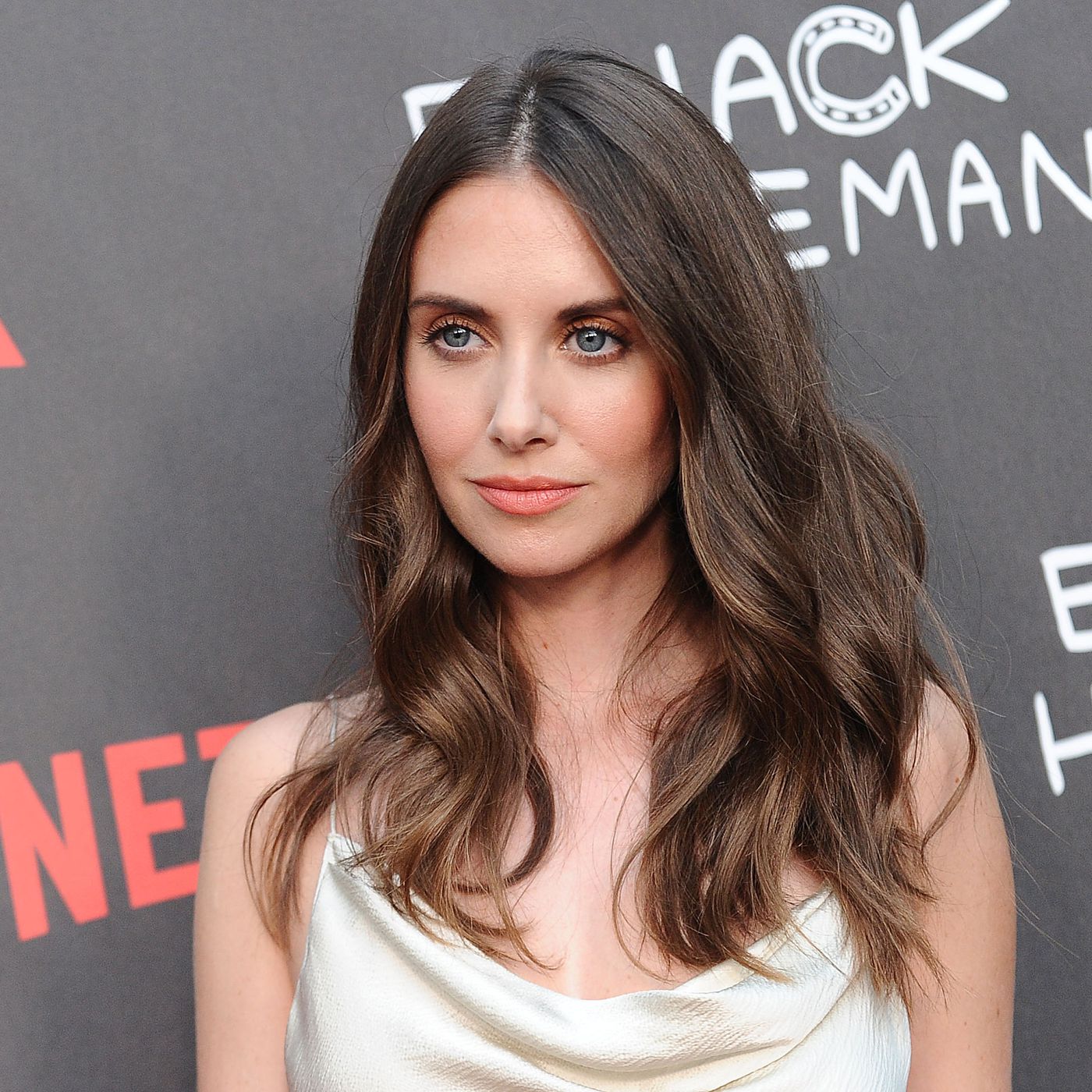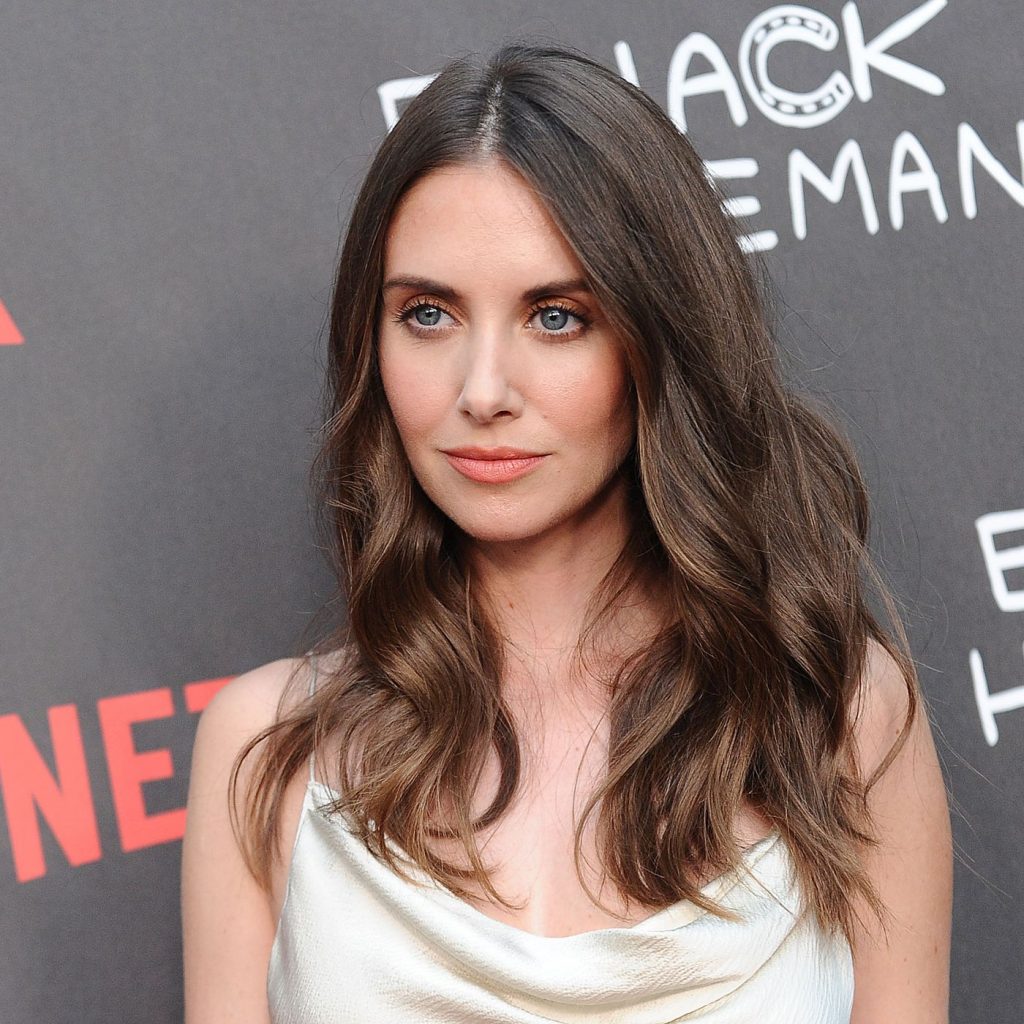 They also encountered problems as they got to know each other. Being in love made one do things impulsively, and Alison threw a surprise birthday party for Dave, not knowing that he hates surprises. That night could have ended on a sad note, but they worked it out, and gave each other more opportunities to make their relationship better. While family, a few friends and some of their co-workers knew of their relationship, it was only in June 2015 that they made their official red carpet debut as a couple. They attended the Dior Homme fashion show in Paris, and fans were elated about the public outing especially when they learned that they'd been together for years already.
In August 2015, Dave proposed to her in Big Sur, California, and she said yes. They were still trying to keep it as low-key as possible, but big brother James put up a congratulatory post on Instagram, which he later deleted.
A month later, she was seen with an Irene Neuwirth-designed engagement ring on her finger during the screening of the movie "Sleeping with other People," at the London West Hollywood. Fans were surprised at Alison's decision to marry, since she was quite vocal back in 2012 that she wasn't 'very bridal,' meaning she didn't see herself tying the knot someday, and admitting that she'd never been the girl who grew up planning her wedding. Alison said that the right person made you hope for things you never thought you would.
Due to the media frenzy, they were tight-lipped on the details as they both wanted an intimate wedding without Hollywood fanfare. They were married in March 2017 and were quite happy that it was solemn and fun at the same time, with only their family and close friends in attendance. When they looked back at the early years of their relationship, both of them never thought that they'd found their soulmates.
Dave thought that having two cats would become detrimental to their relationship, as it did with his past dating experiences but Alison fell in love with his cats and treats them like her children. Alison felt that she wouldn't find someone who would understand her take on not having any children, but Dave respected her decision and never demanded anything from her.
As years go by, they support each other's careers and celebrate each other's achievements. Working together wasn't a problem for them, as they did it in the movie, "Little Hours," but promised not to watch each other's sex scenes to avoid any misunderstandings. Alison was a supportive wife and co-actor when he fulfilled his dream of writing, directing and producing his own movie – "The Rental". Dave said that filming during the pandemic was one of the hardest things he has done in his career, but for Alison, it was the greatest filming experience.
With such mutual understanding – unusual in the film industry – perhaps they are set for the long haul in their relationship; we hope so!