Who has Ariana Grande dated? Boyfriends List, Dating History
• Ariana Grande is a popular singer and actress from Florida
• She pursued a singing career in Los Angeles and New York, eventually becoming successful in the music industry
• She has had many romantic relationships, some of them being Graham Phillips, Jai Brooks, Nathan Sykes, Big Sean, Ricky Alvarez, Mac Miller, and Pete Davidson
• Ariana is currently engaged to Dalton Gomez, and recently married him in May 2021
• Ariana's fans are wishing her and Dalton the best and hoping that they will have a happily ever after.
Ariana Grande-Butera is an American singer and actress of great renown in both the USA and the UK, where her music attained astounding success.
Grande is also popular all over the globe, as she became one of the most influential pop stars of Hollywood. Born on 26 June 1993, in Boca Raton, Florida, the daughter of Joan and Edward Grande. Her mother works as the CEO of House-McCann Communications, and her father owns a graphic design firm in Boca Raton.
Ariana once described herself during an interview that she was of true Italian descent, with Sicilian and Abruzzo ancestral roots.
Ariana was raised with her older half-brother, Frankie, who also pursued a career in entertainment. While still young, Ariana displayed an interest in the stage and took leading roles in several plays with the Fort Lauderdale Children's Theatre during her early educational years.
https://www.instagram.com/p/COiWalFllmU/
She attended a local campus in Fort Lauderdale, Pine Crest School, where she attained her earliest education. Her appearances include roles in adaptations of the musical 'Annie', 'The Wizard of Oz', and 'Beauty and the Beast'.
Ariana later enrolled in North Broward Preparatory School, though maintained her interest in performing by singing at karaoke events on cruise ships. Ariana relocated to California during her early teens, hoping to seriously pursue a music career.
Upon meeting with managers in Los Angeles, Ariana insisted that she wanted to record an R&B Album, driven by her love for Mariah Carey and Whitney Houston.
Unfortunately, her managers questioned how much interest a fourteen-year-old could hope to generate with such a difficult venture. Instead, in 2008 Ariana moved to New York, where she landed the supporting role of Charlotte in the Broadway musical '13'.
While completing her education, studying with tutors and material North Broward Prep would send her, Ariana performed on various occasions at the popular New York Jazz Club, Birdland.
As many would know, her true exposure came when she signed an acting deal with Nickelodeon in 2009, playing roles in both 'Victorious' and 'Sam and Cat'; both shows attracted a big audience, and certainly gave Ariana the kind of exposure she needed. Intent more on her music, as Grande stated, acting was fun but she hoped to pursue her R&B album.
In 2011, Ariana signed with Republic Records after producers discovered her YouTube performances, and Grande immediately began working on her debut album 'Yours Truly'.
Released in 2013, it reached the Billboard Top 200, with one single – 'The Way' – charting in the Top 100. Her album earned her due recognition, and some critics even claimed she possessed Mariah Carey's voice range.
Grande quickly followed up her debut with two more albums, 'My Everything' in 2014 and 'Dangerous Woman' in 2016. She would maintain her popularity with several more albums, achieving greater success as time passed.
In 2018 and 2019, Ariana released her fourth and fifth albums, 'Sweetener' and 'Thank U, Next', both to critical success and acclaim. Ariana has steadily risen from heights to glory in her decade long career, which still maintains potential for even further success.
Yet, as well known as Ariana is, becoming one of the most followed women on Instagram, most of her fans express as much interest in her personal life as in her music.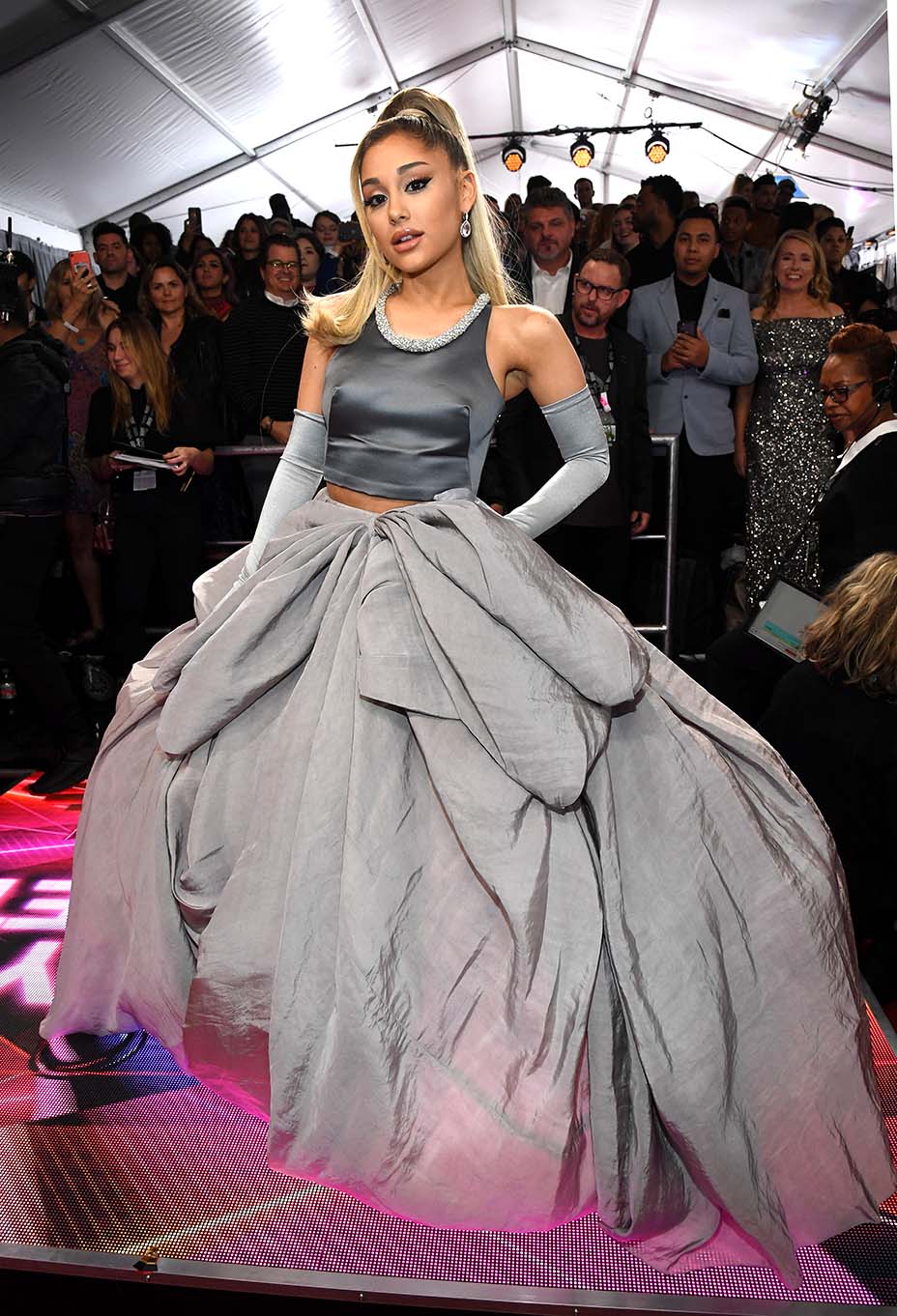 Ariana's most famous romance might perhaps have been with Big Sean, though there have been several sweethearts in the '7 Rings' singer's history who also attracted attention. Most likely, many would be interested in her latest romantic involvement, with Dalton Gomez.
Her loyal followers would of course know that there have been many ups and downs in between, but at long last, Ariana seemed to have found happiness.
Tender Beginnings
Ariana's first well-known relationship was with Graham Phillips, with whom she co-starred in the stage musical '13' in 2008. The two fell for each other while performing, and began their friendship that would blossom into teenage love. The pair even wrote a song together, 'Stick Around', and dated until 2011. The pair called things off, fortunately it seems on amicable terms.
In 2016, they reconnected over dinner with their fellow '13' cast, appearing to be on friendly enough terms to accept that they parted mutually.
Though little is known about the reasons for their break-up, and for the most part the intimate details remain a mystery, it's commonly accepted that Ariana dated Phillips while acting in 'Victorious'. Numerous photographs of them, and Ariana's iconic red hair, still surface on the internet, hopefully as a fond reminder of their sweet time together.
Toxic Encounter
Through Ariana's more recent lyrics, one could easily observe that the 'Thank U, Next' singer is no stranger to relationships, either good or toxic. Though raising the subject of toxic relationships, Ariana's first association with such awful experiences could be described in her relationship with MTV star, Jai Brooks.
A year following her separation from Graham, Ariana began dating Brooks after they met on Twitter.
Word of their rendezvous achieved publication in August 2012, and rumours obviously spread in due rage. Unfortunately, their relationship would be rather short-lived, as Brooks took to social media in early 2013 to accuse Grande of cheating on him, and complaining about how it sucks.
However, a rather shocked Ariana woke up to his post, and responded that she wasn't surprised since he promised to slander her if she broke up with him. Regardless, news of their break-up quickly got out, and it seemed that their relationship was rather toxic.
The couple would later reunite in 2014, though hardly shocking anyone when they broke up for good. Some of Ariana's fans might have even been relieved about the news.
Moving On
In 2013, Ariana briefly rebounded with British singer and The Wanted band member, Nathan Sykes.
They met while recording 'Almost Is Never Enough' together, and during their four month affair, Ariana couldn't stop gushing the whole time about how amazing and talented Sykes was. However, the couple didn't last, and by 2014 any news and hopes of a relationship would fade into forgotten history.
In October later that year, Ariana began dating the rapper best known by his stage name Big Sean. Rumours of their relationship first reached the public after the pair was snapped sharing an intimate kiss during the showing of 'Purge: Anarchy' at The Grove in Los Angeles.
They later recorded the single 'Best Mistake' together, and began appearing together in public more frequently. Though never publicly announcing their romance, it was obvious the pair were mingling romantically since producing their song, but after nine months of dating, Big Sean and Ariana went their separate ways.
Of course, this would not be before they got to spend a couple of happy months together. Little is known why the couple parted ways, as both Ariana and Sean remained private about their affair.
In 2015, following her break-up with the rapper, Ariana began dating Ricky Alvarez that summer, with whom she was caught on camera licking a doughnut and slandering America.
Though only teenage shenanigans, people at the time considered Ariana mature enough not to participate in childish games. The moment of shame probably lasted as long as her dating  with Alvarez, which ended after barely two months.
She would later reference Alvarez in her song 'Thank U, Next', indicating that they parted amicably.
https://www.facebook.com/photo.php?fbid=1444133222599337&set=t.100044076474068&type=3
In 2019, following the release of her same-titled album, the two was spotted hanging out together, though nothing romantic came of it. Undoubtedly, Alvarez and Grande have remained good friends over the years.
A Memory So Significant
Considered one of Ariana's most meaningful relationships, Grande began dating the rapper Mac Miller in 2016, as Grande prepared the release of her 2016 album 'Dangerous Woman', and performed her leading single 'The Way' with Miller. The pair dated for the sweetest two years until separating in 2018, blaming it on their conflicting schedules.
Ariana later spoke openly about their relationship and its dissolution, as the couple never intended to hide their adoration for each other from the world. Among her sweet, nostalgic posts about Miller, Ariana admitted to still having a lot of love for him, expressing her gratitude for having such a wonderful person in her life.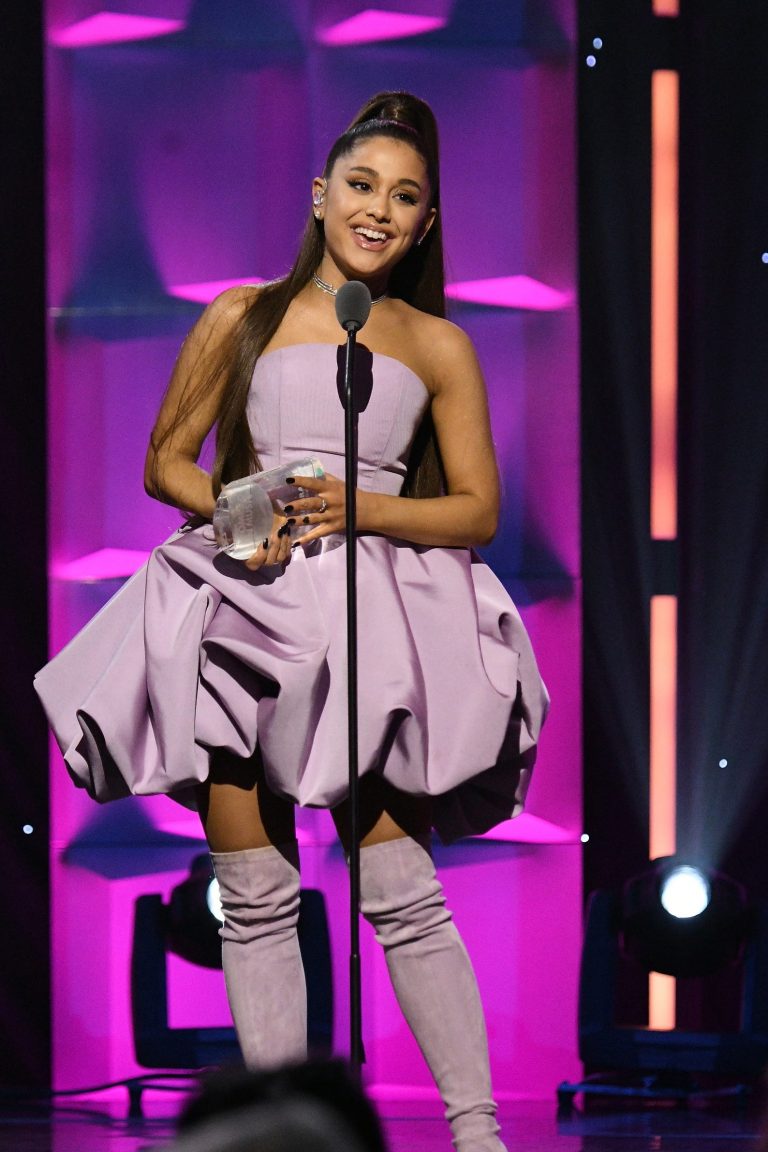 Sadly, in May 2018, Mac succumbed to an overdose at the age of 26 and will be dearly missed by his family, friends, fans, and naturally, his girlfriend, Ariana. Despite separating before his passing, Ariana nonetheless expressed her condolences on social media, and paid respect to her former love, Mac Miller, in a heartfelt message.
Blitz Romance
In 2018, still overcoming the grief of a lost lover, Ariana began dating comedian and actor Pete Davidson, and things between them progressed exceptionally quickly. Following the news of Miller's passing, the couple announced that they were dating, and they seemed to be serious. After barely dating a couple of weeks, the pair became engaged, however, as quickly as their romance sparked, their relationship rapidly fell apart. After dating for five months, in October 2018, Ariana and Pete called off their engagement, and split.
In 2019, Ariana moved on with Social House member, Mikey Foster, though the whole story seems to be based on gossip and rumour. The two did collaborate on the single 'Boyfriend', and starred together in the music video. Both fans and media outlets noticed the chemistry between the two artists as they performed in the video, with speculation eventually surfacing that suggested the pair have been dating for quite a while.
Neither Mikey nor Ariana addressed the rumours publicly, and didn't provide any explanations or confirmation. The rumours faded as soon as they'd started, and it seems so did Ariana's alleged relationship with Foster.
Happily Ever After
Ariana's latest romance, with the real estate agent Dalton Gomez, gained a little unwanted attention since they were first spotted together in February 2020.
— Ariana Grande (@ArianaGrande) May 26, 2021
Disregarding the latest pandemic precautions, the couple appeared very cosy with each other, even participating in a little show of public affection at a bar.
Rumours, of course, quickly spread, and barely a month later the media outlets just about confirmed a relationship between Grande and Gomez saying that they were quarantining together, perhaps for the remainder of the pandemic. In the meanwhile, gossipers would try to dig up as much information on the mysterious Gomez as they could.
It seems that Dalton Jacob Gomez is a Californian local, who pursued a career in luxury real estate. He's two years younger than Ariana and was born on 7 August. The couple would, however, only make things official sometime later in the music video for Ariana's collaboration on Justin Bieber's song 'Stuck With U'.
https://www.instagram.com/p/CQW8Cr9FX_m/
Things between Gomez and Grande then moved rapidly, with him popping the big question months later in December. As part of the presentation, Gomez offered Ariana a ring adorned with a pearl he had from her grandmother, Marjorie Grande.
This was absolute proof that Dalton met the Grandes. Five months later, in May 2021, Ariana and Dalton tied the knot at a private, but intimate ceremony at their home, later revealed that only twenty people attended, mostly closest family and friends, sharing only pictures of what followed with Ariana's many Instagram followers.
As of now, Ariana's fans are waiting to hear all the juicy details of their honeymoon, wishing them nothing but the best.
Of course, the tabloids could not help but run such a hot subject, but it seems even they are hoping that this might be Ariana's happily ever after.