Who has Beyonce Knowles dated? Boyfriends List, Dating History
Beyonce Knowles-Carter is an American singer and actress of world renown, whose countless accomplishments in the music industry earned her a place on 'The Times' 2020 list of 100 women who defined the last century. Certainly, in no need of an introduction, Beyonce is a commonly known name, who everyone knows rose to fame as the lead singer of the successful girl band 'Destiny's Child', formerly known as 'Girls Tyme'.
After earning astounding renown among R&B audiences, Beyonce pursue a solo career, as did other members of 'Destiny's Child. With hits like 'Single Ladies' and 'Halo', and early success with 'Beautiful Liar' and 'Irreplaceable', Beyonce firmly established her solo career, ensuring that she would become a star who attracted a worldwide audience.
Born Beyonce Giselle Knowles on 4 September 1981, in Houston, Texas, her name is a tribute to her mother's maiden name, Celestine 'Tina' Knowles-Beyonce.
My fav otr ii outfits #OTR #Beyonce pic.twitter.com/9kemdSF44k

— Daily bey (@beysz_) June 24, 2021
Tina worked as a hairdresser and managed her own salon, while at the same time Beyonce's father, Mathew Knowles, a former Xerox manager, dedicated his time to progressing his daughters Beyonce and Solange's musical careers as their manager.
Raised as a Catholic, Beyonce attended St Mary's School in Houston, where she participated in dancing lessons, but her instructor discovered her singing talent, noting that Beyonce and her voice were full of potential. Between the ages of 15 and 16, Beyonce won a school-hosted talent competition, performing 'Imagine' by original artist John Lennon.
She then attended the High School of Performing and Visual Arts, later enrolling at Alief Elsik High School. Beyonce was also a participant of St John United Methodist Church Choir during her secondary education, even performing as a soloist for two years.
At the age of eight, Beyonce's father, as her manager, gained her several auditions, which eventually led her to meet her childhood friend Kelly Rowland, and LaTavia Roberson, both of whom became members of 'Destiny's Child'.
During her early audition phase, Beyonce became a member of a girl band initially called 'Girl's Tyme', with whom she competed in local Houston talent competitions. The girls' talent caught the eye of music producer Arne Frager, who invited them to compete in 'Star Search', a popular reality show aired in the '80s and '90s.
Unfortunately, Girl's Tyme did not win the competition, and the band entered a difficult phase, and the strain of their failure reflected on Mathew and Tina's relationship, who eventually separated. Then in 1995, the group signed with GrassRoots Entertainment, also reuniting the Knowles family again.
In the following year of 1996, the band cut certain members and changed their name to Destiny's Child, earning a recording deal with Columbia Records. The group would earn their first air time in the 1997 classic film 'Men In Black', performing the song 'Killing Time' for the movie's soundtrack.
Shortly afterwards, Destiny's Child released 'No. No. No.', followed by their debut self-titled album, which marked the beginning of a successful career for the trio, consisting of Beyonce, Rowland, and Michelle Williams, whose fame competes with the likes of 'The Spice Girls'.
Following the release of several more albums as a united girl band, the ladies of Destiny's Child sought success as solo artists. Of course, while Rowland and Williams earned their fair share of fame and fortune, it was Beyonce who lived a prolific career in all the glamour of Hollywood.
Aside from making a name for herself in the music industry, Beyonce didn't shy away from the cameras, even if her earliest appearance in the 2002 spy spoof film, 'Austin Powers: Goldmember', may not have been the most successful. She later returned to the camera in the 2006 comedy 'Pink Panther', and 'Dreamgirls'.
After marrying rapper and record producer Shawn 'Jay Z' Carter, Beyonce became one-half of Tinseltown's most influential power couples, earning even more attention from the public.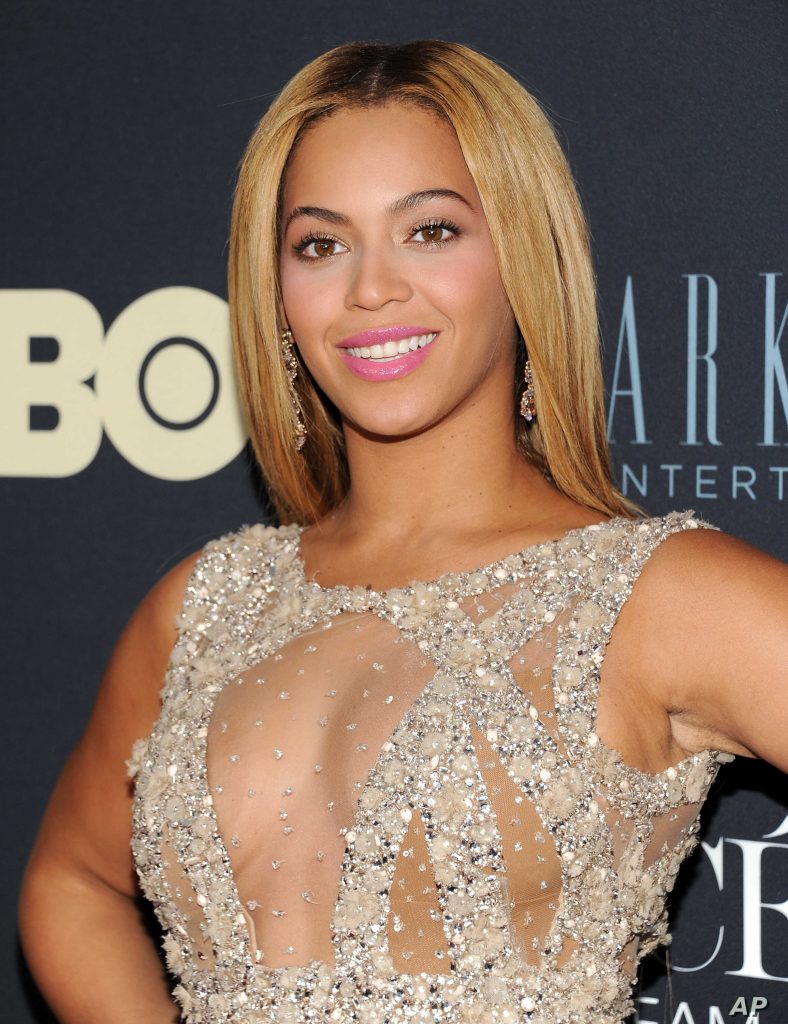 Having continued both her acting and singing careers, Beyonce earned a top spot among the best-selling artists of all time, reaching an astounding 118 million album sales.
Her further film credits include the 2009 thriller 'Obsessed', and recent voice work for 2019's highly anticipated 'The Lion King'. Despite earning exceptional fame, Beyonce's love life seemed strictly secluded, with the only talked about relationship she formed being that with her husband, Shawn Carter.
Sure, there were some rumours concerning a few bachelors before she tied the knot. Still, Beyonce, despite the confidentiality she aims to retain about her private life, is known to have had at most two relationships before her wedding. However, few if any of the rumours could ever be conclusively proven.
So Many Rumours
According to little bits of history dug up on the 'Run The World' singer, Beyonce became involved in a serious relationship with a high school sweetheart, Lyndall Locke.
According to limited information, the couple dated as kids and teenagers between 1993 and 2000, participating mostly in child-friendly activities.
However, their teenage love endured a couple of trying moments. Although it has never been confirmed, it's believed that Locke was unfaithful to Beyonce, and for a while the couple parted ways. They later reunited, but again Lyndall could not stay exclusive, and their relationship came to a bitter end.
In 2000, at around the age of 18, Beyonce met her future husband, Jay-Z, bringing an end to her period of childish romance. However, in the time that Beyonce and Jay-Z began their relationship, enough rumours to make one's head swirl constantly suggested that Beyonce was involved with numerous high-profile names.
The first notable person was Justin Timberlake in 1998, when a member of the boy band 'N-Sync'. Performing in the same circles, Destiny's Child crossed paths with several other notable bands, which included the then-popular 'N-Sync'.
Of course, rumours suggested that things backstage between Timberlake and Knowles heated up, but sadly it was nothing more than speculative stories.
That same year, Beyonce was also allegedly involved with basketball all-star Kobe Bryant. Still, they remained nothing more than friends, and even later became close with Beyonce's family, the Carters.
In 2000, with her first serious relationship burning and her friendship with Jay-Z blossoming, Beyonce presented the 2000 MTV VMA Awards ceremony, with co-presenter rapper Sisqo wearing matching outfits. Of course, with Beyonce becoming hot gossip material, the media outlets could not help but publish speculations about Knowles and Sisqo's confidential affair. Beyonce's stunt worked, as it seemed her co-ordinated effort with Sisqo was nothing more than an elaborate publicity act, intent on getting people talking about the rising R&B star.
Rumours surfaced later in 2001, suggesting that Beyonce was involved with Marques Houston, whom she met years before at when just 16.
https://www.instagram.com/p/6sy853RNrJ/
Again, however, the rumours seemed to be fabricated, and Houston stated that they were strictly friends. It was also suggested that she may have hooked-up with another rapper, Mos Def, though it too was an unproven rumour.
News of her ties to Jay-Z reached the media for the first time in 2002, when rumours suggested that Beyonce and Pharrel Williams were cosying up together during a collaboration. However, the 'Happy' singer insisted that his relationship with Beyonce was strictly professional, and as far as he was aware, she was dating his good friend, Jay-Z.
Though Pharrel expressed his desire to rather not discuss Beyonce's personal life, he inadvertently confirmed what the gossiper suspected for some time. However, it seemed there was enough space left for one last rumour concerning Beyonce and Saun Paul, with whom Beyonce collaborated on 'Baby Boy'. However, it too was nothing but speculation based on a spectacular professional partnership.
Music's King and Queen's Early History
From the beginning of their relationship, right up to how far they have come today, Beyonce and Jay-Z's relationship was a notable topic among media outlets for many reasons.
What else could one expect of the world's two most successful people in the music industry?
Hardly anything about their relationship has remained private, despite their brave attempts at keeping things quiet. Unfortunately, because of the hushed nature of their early relationship, some details about their romance are up for debate and dispute among different sources.
According to testimonial interviews conducted with Jay-Z, he met Beyonce for the first time between 1997 and 2000, though according to Beyonce, she was eighteen when they met. That makes the most widely accepted date marking the beginning of their romance in 2000.
In 2002, with neither party announcing their romance, Beyonce featured in Jay-Z's single 'Bonnie and Clyde', sparking rampaging rumours about their hot chemistry together.
In 2001, Beyonce and Jay-Z shared the cover of Vanity Fair, though about that time, Beyonce remarked that they'd only started dating, and there was nothing to really gossip about.
In disregard of the rumours, neither denying nor confirming the possibilities, Jay-Z and Beyonce spent more time together over the course of the next couple of years. Both worked on their careers, though they seemed capable of frequently attending ball games and gala events together. In 2003, Jay and Beyonce performed 'Crazy In Love' together, adding more fuel to the dating rumours that they so coyly continued to try and avoid.
In 2006, after Jay-Z published his comeback album 'Kingdom Come', a song called 'Lost One' caused rumours that suggested that the couple were having difficulties. According to the lyrics, Jay-Z claims that Beyonce seemed more dedicated to her career than her love for him, though she admits she's an ambitious artist. Regardless, rumours of marriage between the couple also made headlines, despite never having officially announced their relationship.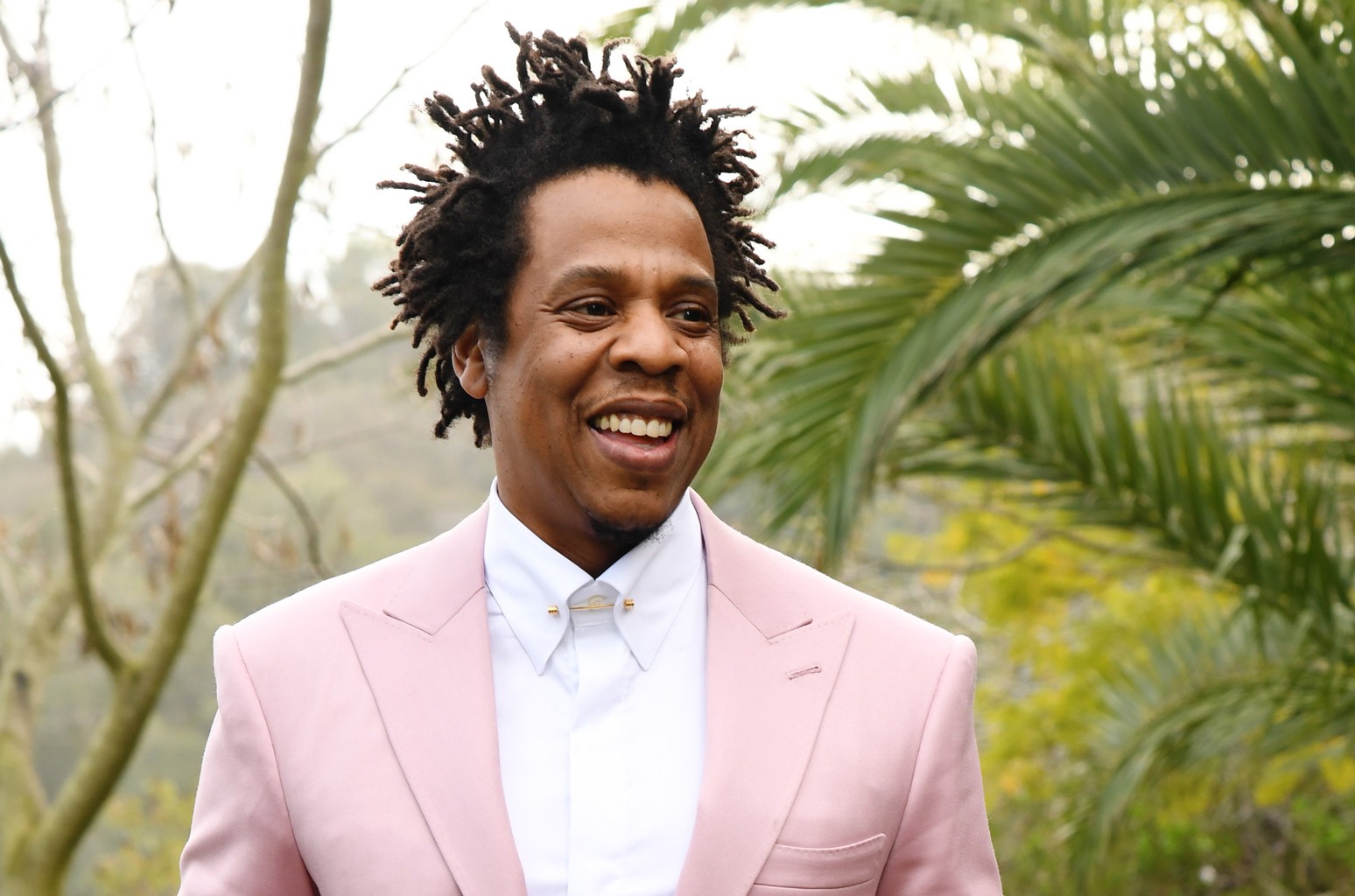 It seemed for the time being that the tabloids and media simply didn't know what was really going on between Jay-Z and Beyonce, indicating that they succeeded at keeping their romance private. That was until 4 April 2008 – following the inspiration of Solange's wedding, Beyonce and Jay-Z tied the knot at a private ceremony.
Hosted at Jay-Z's Tribeca apartment in New York, the couple dismissed tradition, exchanging tattoos instead of simply sticking to rings. Both Beyonce and Jay-Z sport a tattoo of the roman numeral IV on their ring fingers to commemorate their union.
The number four holds intricate value for the couple, who were both born on the fourth day of the month. In October that year, Beyonce spoke openly about their relationship for the first time, telling the world that it was a mutual decision to keep things private for this long, also stating that their relationship was founded on respect they'd developed, beginning their relationship with 'phone conversations long before meeting each other in person.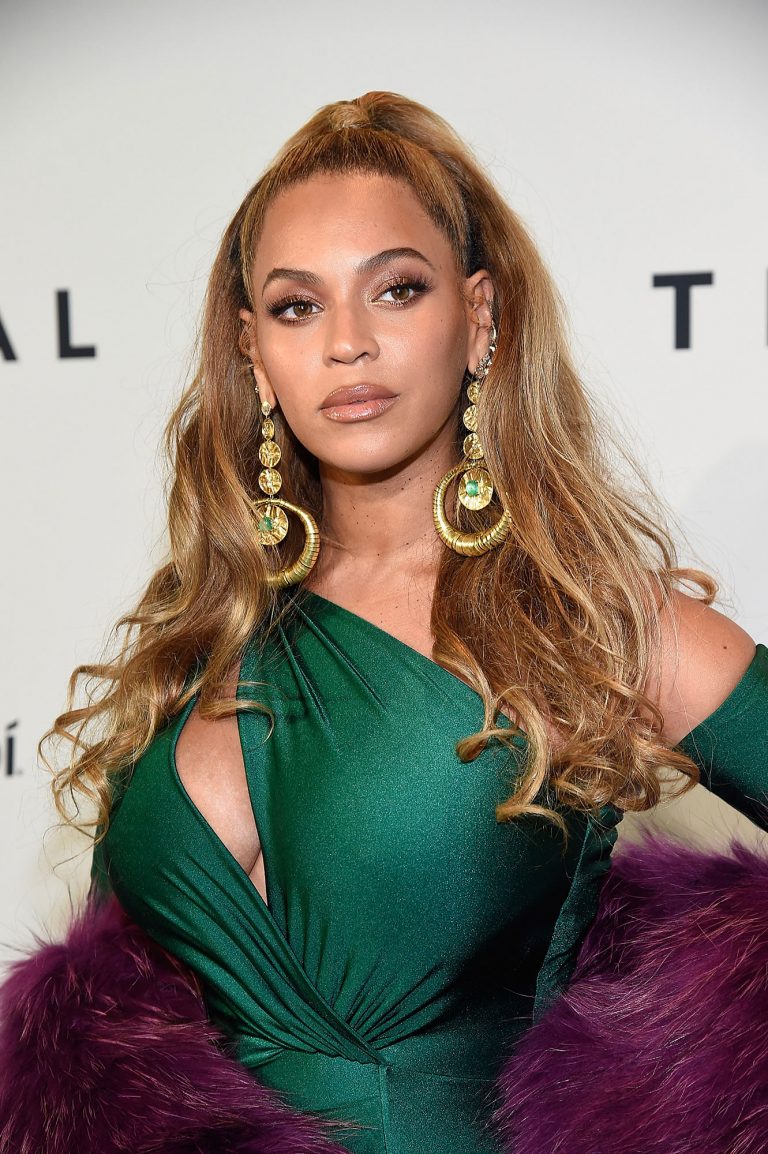 For the next several years, the couple would grow from strength to strength, becoming recognised as one of Hollywood's most formidable power couples known as the Carters, mingling with the likes of former US President Barack Obama and first lady, Michelle. In 2010, after announcing that she would be taking a break to focus on her family, Beyonce sparked pregnancy rumours, but unfortunately the happy Hollywood couple was up for trying times.
It wasn't until 2011 that Beyonce formed a baby bump, which she proudly displayed on the red carpet. The event would become a Twitter record twister that earned most tweets per second for a single announcement.
Sadly, Beyonce suffered a miscarriage, which caused the singer deep grievance, and for some time Beyonce experienced a dark time of her life, enduring depression.
The Later Stages of Beyonce's Marriage
As of 2012, the power couple became more candid about their relationship, appearing out more frequently, attending double dates with other Hollywood couples, and attending red carpet events.
Then, early that year, the couple experienced the greatest joy, as Beyonce gave birth to their firstborn daughter, Blue Ivy Carter, announcing to the world that they are in Heaven.
For two more years, the couple would share a happy period raising their oldest daughter until, in 2014, footage of Solange assaulting Jay-Z in an elevator got people talking. Quickly the story was exploited, and every possible truth was dug up to publish as a juicy insider scoop.
According to most sources who ran the story, Solange allegedly found out about Jay-Z's infidelity. In the years that followed, both Beyonce and her husband confirmed that they went through difficult times because of Jay-Z's disloyalty. Naturally, both the media and their fans anticipated the worst, even believing that the couple was doomed for certain.
However, to everyone's surprise, Beyonce maintained a happy-family picture on her social media accounts. It was widely accepted that Beyonce forgave her husband's mistake and had moved on, preserving their family in the process.
https://www.facebook.com/Beyonce.and.Jay.Z.Loves/photos/a.1110864125646302/1406945906038121/
Nonetheless, the pain and heartache reflected in the R&B star's music, as her songs and videos included themes of infidelity.
Some of her lyrics also spoke out against cheating behaviour in lovers, specifically referencing the  song 'If I Were a Boy'. Unfortunately, it wasn't the only time in their lasting marriage's timeline that rumours suggested that the couple was on the verge of separating.
In another alleged dispute, corrected of course by the reliable website 'Gossip Cop', Beyonce and Jay-Z clashed over Blue Ivy's young modeling career in 2017. However, the rumours were proven to be false, with Gossip Cop explaining that Jay-Z seemed rather more hands-on in progressing his daughter's career already, at least appearing supportive.
Other fake news regarding Beyonce and Jay-Z's romance included a falsified account that suggested that Beyonce laid down strict rules for her husband as a means of salvaging their love after Jay-Z's infidelity. Among the rules, Beyonce allegedly forbade Jay-Z from socialising with Kanye West and the other Kardashians, though it turned out to be juicy and interesting lies.
.@Beyonce has been crowned Pollstar's Touring Artist of the Decade!!! Congrats #Beyonce! pic.twitter.com/lw52dy1ui1

— Mike Adam (@MikeAdamOnAir) June 19, 2021
To repair their union, Beyonce and Jay-Z instead opted to renew their vows in 2015, though this didn't stop the plague of rumours that continued to suggest that Jay-Z was unfaithful in the years that followed. In February 2017, Beyonce shared amazing news with her followers and fans on Instagram, which quickly spread across the rest of social media.
Beyonce revealed to the world that she was expecting twins, who were later born healthy on 13 June, and named Rumi and Sir. Despite cranking up the number of likes they earned on social media shortly after birth, Beyonce and Jay-Z have kept the twins out of the public eye.
Only on rare occasions would the R&B diva show the world her beautiful children, keeping them safe from the prying eyes and ears of the media. According to the most recent reports on the Carter family, it seems they are happily content with their lives, currently both working on respective projects, and raising their little family.