Who has Blake Lively dated? Blake Lively's Dating History
Born on 25 August 1987, into the family in which everybody worked in the entertainment industry, Blake Lively was going to escape the predestined career and focus on studying at college. However, her brother took care she attended some good auditions, and subsequently made her debut on the silver screen. Blake describes herself as a 'weird combination of really outgoing and really shy', and she is also very picky when it comes to her life partners.
Despite living in Los Angeles, and being dragged into the industry from her first days – her parents took her with them to the acting courses they taught, as they didn't want to have a babysitter stay with her – Blake was still dreamed of studying at Stanford University. Fed up with her super active life which included being a class president, participating in competitive a show choir, cheerleading, and attending six more clubs, Blake wanted to calm her routine down.
By the time she actually enrolled at Stanford, Blake had already appeared in "Sandman" as Trixie, and in "The Sisterhood of the Traveling Pants", landing the role of Bridget Vreeland.
However, her managers insisted that she took a year off from college to film, so in 2006 she put her studying on hold to appear in the comedy "Accepted", and the "Simon Says" slasher film; it was there that Blake and Kelly Blatz worked together for the first time. By the moment they landed their roles in "Simon Says", Kelly and Blake had been dating for almost two years, as they started their relationship in May 2004. Sources close to the ex-couple say that they were good friends from their early years, so they truly understood what it felt like to work as a child actor, especially when you have other plans for your life  – Kelly actually wanted to become a singer.
Besides Kelly, Blake mentioned two other guys she had flings with before she started dating Blatz, but nothing is known about the seriousness of those affairs, as she only mentioned them briefly: 'I've kissed just three people in my life, other than stuff that I've done for TV or movies. I know—I'm weird!', she giggled during her interview with Cosmopolitan in 2008.
Blake and Kelly were schoolmates at Burbank High School, and Blake even shared that she had a crush on Kelly which he didn't even notice. The couple broke up in April 2007, and the reason of their split was very harmful for Blake: she felt rather nervous she couldn't get back to Stanford, having more and more projects she was signed to in Hollywood. Being away from her beloved, as Kelly was busy filming "The Oakley Seven" and "Zoey 101", also pursuing his music career with his band Capra, made her heart break, as she understood it was too much for her to keep her mind clear.
In 2009 in his interview with NBC Washington, Kelly shared that he was still close friends with Blake: 'We've been childhood friends and she's amazing. I'm so happy for her. We talk every now and again — she's in New York, so it's hard', he said of his ex-girlfriend. At that time Blake had already been starring as "Gossip Girl" Vanessa van der Woodsen for two years, making her way into world fame. Kelly still sounded that he was more interested in developing his career rather than dating.
The circumstances of Blake and Penn Badgley's first meeting are quite trivial, as the actors met on the set of the series they were cast for. In April 2007 Blake landed the role of Vanessa in the upcoming series "Gossip Girl", based on the eponymous book series by Cecily von Ziegesar. Penn was invited to portray Blake's on-screen love interest, Dan Humphrey, but turned down the role, then agreed to it after the producers couldn't find anyone fitting the image of Humphrey.
In May 2007 Blake and Penn are reported to have started dating; when the fans of "Gossip Girl" found out, a lot of them thought it was just a promotional trick and didn't quite believe in the sincerity of their love-story. In January 2008 Blake still insisted that they were 'just friends', stating: 'Everybody always tries to dig into your personal life or create things that aren't there. . . . It's silly', she reasoned, denying the rumors about her affair with Penn.
However, when Blake and Penn were spotted enjoying their time together during their Mexican vacation, their passion for each other became quite obvious – they couldn't keep their eyes off one another. 'I'm the happiest I've ever been now <…> He's very stoic and calm and confident', Blake reasoned in her interview with Cosmopolitan in August 2008, describing her bond with Penn. A bit later they both admitted that they kept their relationship a secret as they didn't want to look unprofessional, mixing work and private life; so not to disappoint the show-runners, they kept their affair low-key.
Blake and Penn called off their relationship in September 2010, still acting professionally on the set of the series. Their fellow-actors from "Gossip Girl" were shocked, as they didn't even know they were actually dating at all. In her interview with Allure, Blake shared that she wanted to have 'a lot of babies', which caused a lot of speculation that it could be the reason for her split from Penn. However, Blake and Penn did their work, filming together and playing the couple in the next seasons of "Gossip Girl", as if nothing had happened. They were also seen together on the streets, holding hands and chatting, so their fans were confused, wondering if they were a couple again, or it was just another promotional trick for the series sake. It's also worth mentioning that Blake and Penn appeared together in the Obama commercial video promoting MoveOn's Youth Vote program in October 2008, while they were still dating.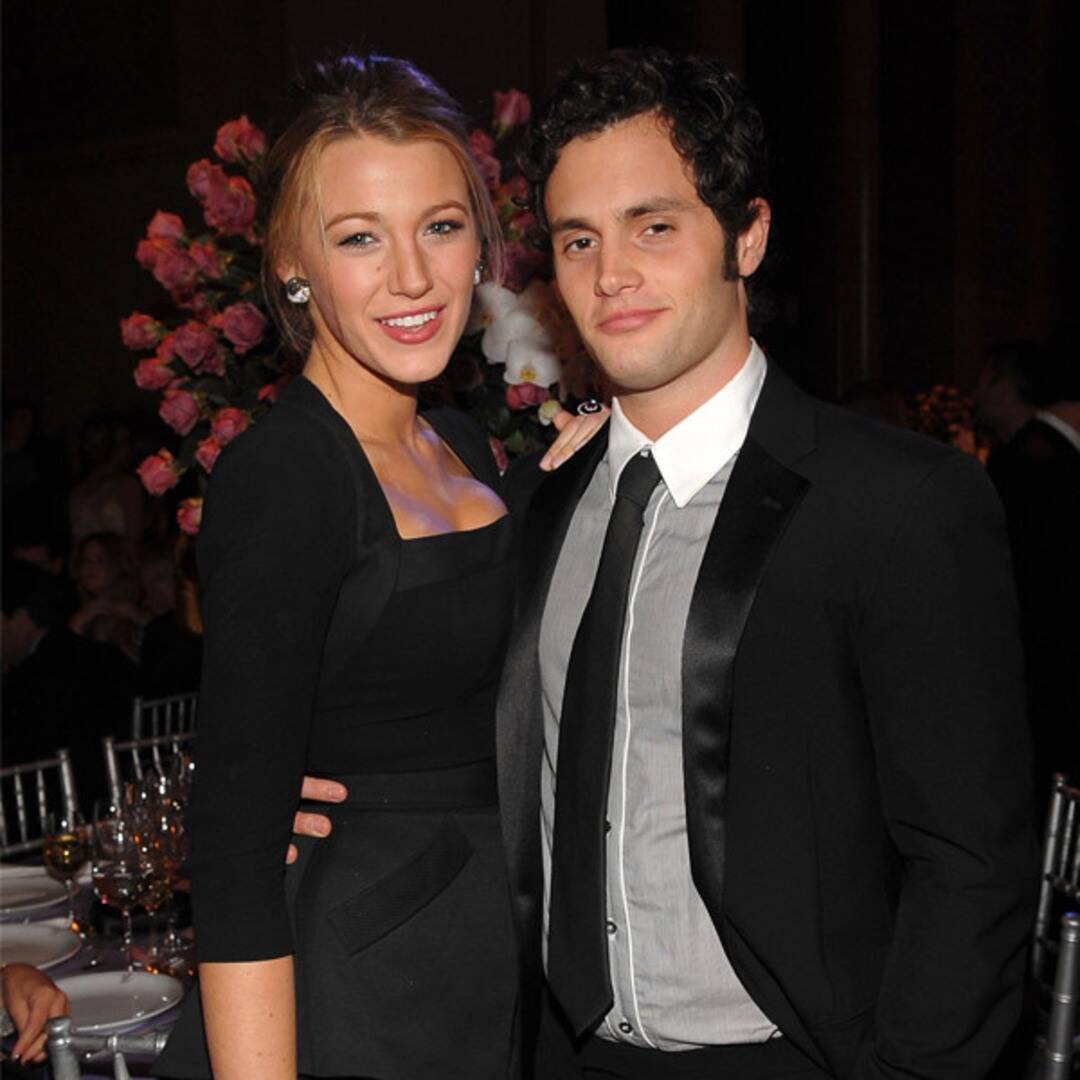 After breaking up from Blake, Penn had a very brief  fling with Zoë Kravitz, then in October 2010, just a month after her split from Penn Badgley, Blake had an encounter with Ryan Gosling, the star of "La La Land", who at that moment was mostly famous for his roles of Dan Dunne in "Half Nelson" and Lars Lindstrom in "Lars and the Real Girl". They were first spotted together hanging out in Disneyland, enjoying their ice-cream. The photos were taken by a fan, who espied them for a while, taking several successful shots, saying they could be a bit more than just friends. In December 2010 Ryan was promoting his new film, "Blue Valentine", having a huge party at the premiere of the movie in New York… and Blake was by his side all the time. Later they were also seen together at the Standard Hotel at the after party. While Ryan was promoting "Blue Valentine", Blake travelled around the world with her new work "The Town", a thriller directed by Ben Affleck, who also played the role of Doug MacRay in the movie.
So unsurprisingly, Blake and Ryan's affair didn't last, and the couple had split by the end of January 2011. Ryan focused on his new projects, "Drive" and "Crazy, Stupid, Love.", while Blake had "Green Lantern" and "Hick" ahead.
In May 2011, the world was shocked with the news that Leonardo DiCaprio had separated from Bar Refaeli, after more than six years of relationship. However, for such a Lovelace like DiCaprio, there was no time for being alone – he soon found another love interest. For Blake it was more than just an affair – it was her dream come true: 'As a kid, I had a huge crush on Leonardo DiCaprio and, oh my gosh, Justin Timberlake. They were the two I can really think of just being completely in love with', she confessed in her interview with CosmoGIRL in 2007. In fact, it was not the first time Blake had shared her dreams on marrying an A-list celebrity; in her interview with Cosmopolitan in August 2008 she also mentioned that she was worried Brad Pitt would never marry her, if he found out she lacked experience in relationship!
However, Blake met DiCaprio in October 2010 when she was auditioned for the role of Daisy Buchanan in the upcoming Baz Luhrmann's adaptation of F. Scott Fitzgerald's "The Great Gatsby". Lively lost the role to Carey Mulligan, the British actress, but the impression she made on Leo was solid enough for him to ask for her number, and for a date. They were first seen together on Steven Spielberg's yacht during their trip around Cannes in May 2011. Her fellow-actors from "Gossip Girl" knew about her affair with the Hollywood superstar, and followed the development of their affair. Joshua Safran, the executive producer of the project, mentioned that Blake sent Leo a lot of photos of her doll she always took with her while shooting in Los Angeles. He stated that she did something very similar to what people now do on Instagram, documenting their days, except that then there was no Instagram as we know it now – how romantic is that?
📸 September 9, 2016: Leonardo DiCaprio at the 'Before The Flood' Premiere at 2016 Toronto International Film Festival #LeonardoDiCaprio #LeoDiCaprio #OnThisDay pic.twitter.com/uF8ZNZ0NpT

— Leonardo DiCaprio (@leodicaprio_org) September 9, 2020
Leo and Blake travelled the world a lot together. They were seen on a water taxi in Venice, yet not looking very happy, mostly bored, which made a lot of people think there was something wrong between the two; they also visited Disneyland in Florida; they spent several days in Australia to meet the cute koalas they both love so much. Leo's friends also shared that Blake was a great cook, so, as an old proverb says, she made her way to Leo's heart through his stomach: he was said to really enjoy everything she cooked, especially bread.
However, no honey-cake could keep Leo from his model-hunting, and his relationship with Blake ended in October 2011, letting DiCaprio get back to his Victoria's Secret Angels, who were his habitual circle. At the same time, Ryan Reynolds, Blake's fellow-actor from "Green Lantern", also claimed that he enjoyed the food Blake cooked and took with her for the whole cast while filming the movie.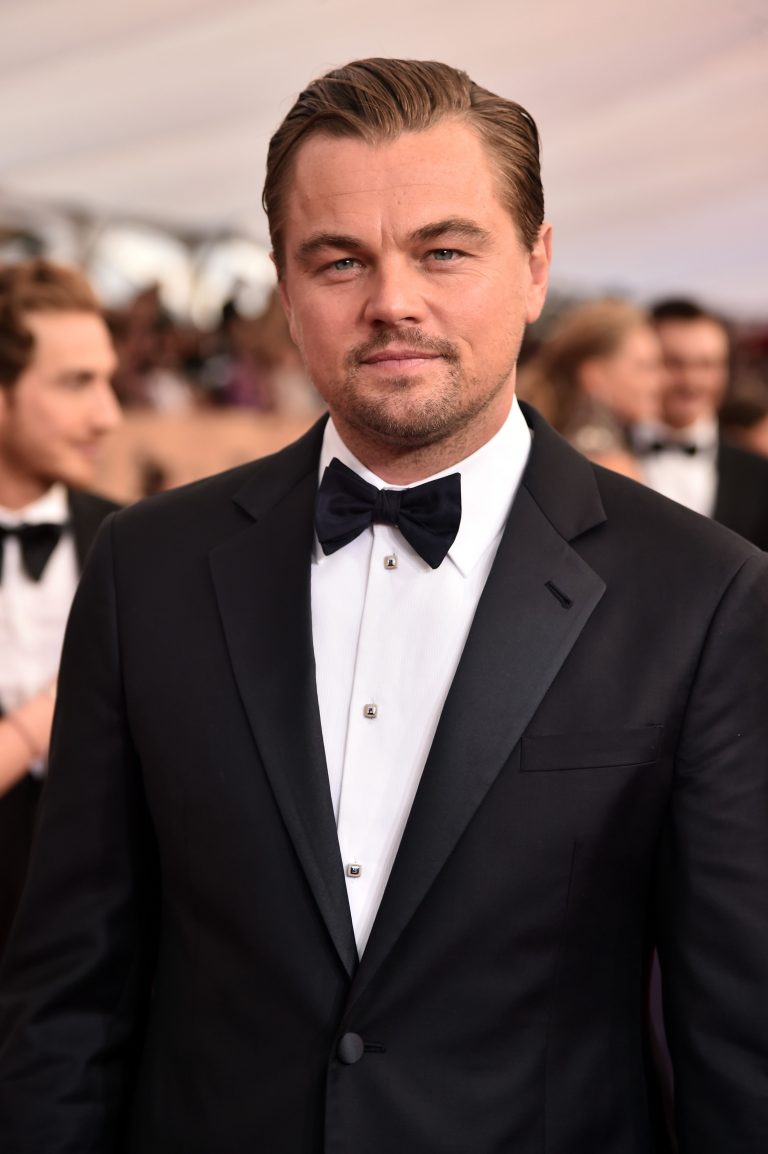 No one knows whether he said it deliberately, to take Blake away from DiCaprio, but the chemistry between him and Lively soon became obvious.
Blake and Ryan met for the first time a year before they actually started dating. While auditioning for Martin Campbell's "Green Lantern", Lively and Reynolds found it easy to communicate, so their small talk happened now and then, making the filming much easier for both of them.
According to several sources, Blake and Ryan were first seen together in October 2011 on the Acela Amtrak train, between New York and Boston. Blake worked in New York, filming for another season of "Gossip Girl", while Ryan filmed "R.I.P.D.", as he'd landed the role of Nick Walker. The couple seemed to spend the whole weekend together, as they were seen on the same train again when Blake returned to New York. Later the couple revealed that they fell in love with each other at the Japanese restaurant O Ya in New York City, as they visited it again on their relationship's fifth anniversary, thanking the staff for 'the best food memories'.
In June 2012 Blake was noticed wearing what was for sure an engagement ring: a huge oval diamond with light pink hint in the center of the rose gold setting. Later Blake revealed the ring was made by her friend Lorraine Schwartz, and had a special meaning and symbols in it. Well, at least for Ryan Reynolds it meant around $2 million, and real, not symbolic. On 9 September 2012 Blake and Ryan married in a private ceremony held on Boone Hall Plantation, located in Mount Pleasant, South Carolina.
A few weeks later Ryan claimed that he regretted their choice to have their nuptials there, calling the decision 'stupid': 'It's something we'll always be deeply and unreservedly sorry for. It's impossible to reconcile. What we saw at the time was a wedding venue on Pinterest. What we saw after was a place built upon devastating tragedy', Ryan shared with Fast Company, explaining the history of the place – in fact it was a plantation where a lot of slaves worked and died. Blake and Ryan also said they married again at home, but their mis-choice of the place for the ceremony in 2012 became the subject of the controversy when Ryan was accused of hypocrisy praising "Black Panther", which had a mainly African-American cast.
His followers claimed that he had no right to reason about the rights of black people as he 'danced on the bones' of their ancestors.
However, Ryan and Blake did everything they could to smooth the noise around their mistake. In July 2020, the couple announced their massive donation to the NAACP Legal Defense Fund, transferring $1million to the organization, also supporting the Young Center for Immigrant Children's Rights with an unknown sum.
On 28 December 2014 Blake gave birth to their first child, a daughter named James. The couple has always been low-key about their private life, so they kept secret all the details of the event. On 30 September 2016 Blake and Ryan welcomed their second child, a daughter named Inez, after which Blake took two years off her acting career, getting back to filming only in 2018, appearing as Emily Nelson in "A Simple Favor".
On 4 October 2019 Blake and Ryan welcomed their third child, another girl, who they named Betty.
The name of their third daughter remained a secret until Taylor Swift's song "Betty" was released in July 2020. The lyrics had three names in it, and two of them – Inez and James – matched the names of Blake and Ryan's elder daughters, so their fans were quick enough to get it – Betty was the name of their youngest daughter. The song was included on Swift's latest album "Folklore", while Lively and Reynolds confirmed that they let the singer reveal the name of their daughter for them.
Blake and Ryan seem to be happy as a couple, as they keep on trolling together on their social media accounts. In 2017, Ryan posted a photo of them congratulating Blake on her birthday, yet her face was barely seen in the picture – in fact, it was cropped. In 2019, Ryan chose ten mutual photos with Blake and posted them on her birthday, but the fun thing about those pics was that Blake had her eyes closed on all of them. Lively didn't wait to respond to her husband with her kind of trolling, posting a photo of Ryan Gosling instead of Reynolds' on his birthday. We really hope that their sense of humor does only good for their family.