Who has Blake Shelton dated? Girlfriends List, Dating History
• Blake Tollison Shelton is a famous American country singer, who rose to fame after releasing the chart-topping single 'Austin' in 2001.
• He proposed to his first wife Kaynette Williams after returning from a hunt and spent the rest of the day getting merry with friends.
• Shelton and Miranda Lambert met at a concert in 2005 and dated for five years until tying the knot in 2011.
• Blake is currently in a relationship with pop music legend Gwen Stefani and the couple plans to tie the knot when the pandemic is over.
• Blake and Gwen share a sweet relationship with her three sons from her previous marriage.
Blake Tollison Shelton is a famous American country singer, who rose to fame after releasing the chart-topping single 'Austin' in 2001. His debut single dominated the number-one spot for five weeks running, ensuring that Shelton's debut self-titled album achieved certified platinum status.
To this day, 'Austin' remains a favourite which many still listen to twenty years after its release. Blake has become a household name among country audiences, and since his successful participation in 'The Voice', he's earned even further interest from the public.
Born in Ada, Oklahoma, on 18 June 1976, Shelton proved to be a young prodigy of music.
Under the guidance of his father, Richard, a used car salesman, and his mother Dorothy, a beautician and salon owner, Blake began singing early.
#BodyLanguage is FINALLY here!!! We've spent a couple years on and off working on this record, explored some new sounds and styles, and put something together that I'm glad we FINALLY get to share with y'all!!! Listen now wherever you get your tunes! https://t.co/hJ8W4EaoZf pic.twitter.com/h15WIoTpfx

— Blake Shelton (@blakeshelton) May 21, 2021
At the age of 12, he took up guitar lessons with his uncle, but in 1990 at the age of 14, Blake and the Shelton family experienced the tragic loss of his older brother, Richie, who passed away in a car accident.
In the wake of the loss he experienced, Blake wrote his first song the following year, and at aged 16 he was presented with an award for his spectacular talent as a musician. Shelton matriculated from high school in 1993 aged 17, and moved to the famous home of country music, Nashville, Tennessee.
Blake took a job at a music publication agency, but by 1997 with the help of Bobby Braddock, Shelton landed his first contract with Sony Music. In 2001, after signing with Giant Records in Nashville, Blake intended to release the song 'I Wanna Talk About Me', but Toby Keith performed it instead.
Thankfully, the single chosen to mark Shelton's debut became one of his all-time greatest hits, as 'Austin' earned air time across the country. Unfortunately, Giant Records closed, leaving its parent company, Warner Bros Records, responsible for all its extended contracts, including with Shelton, who release his debut album under Warner's label, marking the beginning of an extraordinary career. In the years that followed, Shelton would record and release eleven more albums, which include a Christmas special and his latest release 'Body Language'. Shelton has gained numerous accolades – at the time of his most recent album's release, also celebrated eight victories as a coach on the TV series 'The Voice'.
With Shelton now gaining more and more exposure at this point in his career, many people started expressing an interest in the country singer's love life. Having established himself firmly as an artist, and proving his superior ability in the famous reality talent competition, one would think Shelton would have the ladies lining up.
However, it seems that Blake prefers being romantically involved only a few select partners over the years, but since he started dating pop music legend Gwen Stefani, Shelton's love life has become a hot gossip topic.
Early Ties
Shelton's first marriage in 2003 was to his high school sweetheart, Kaynette Williams, whom he met in 1991. Blake later revealed in an interview that he popped the question in true country fashion, and even at the wedding, Shelton remained true to cowboy fashion, getting hitched in a jacket and jeans.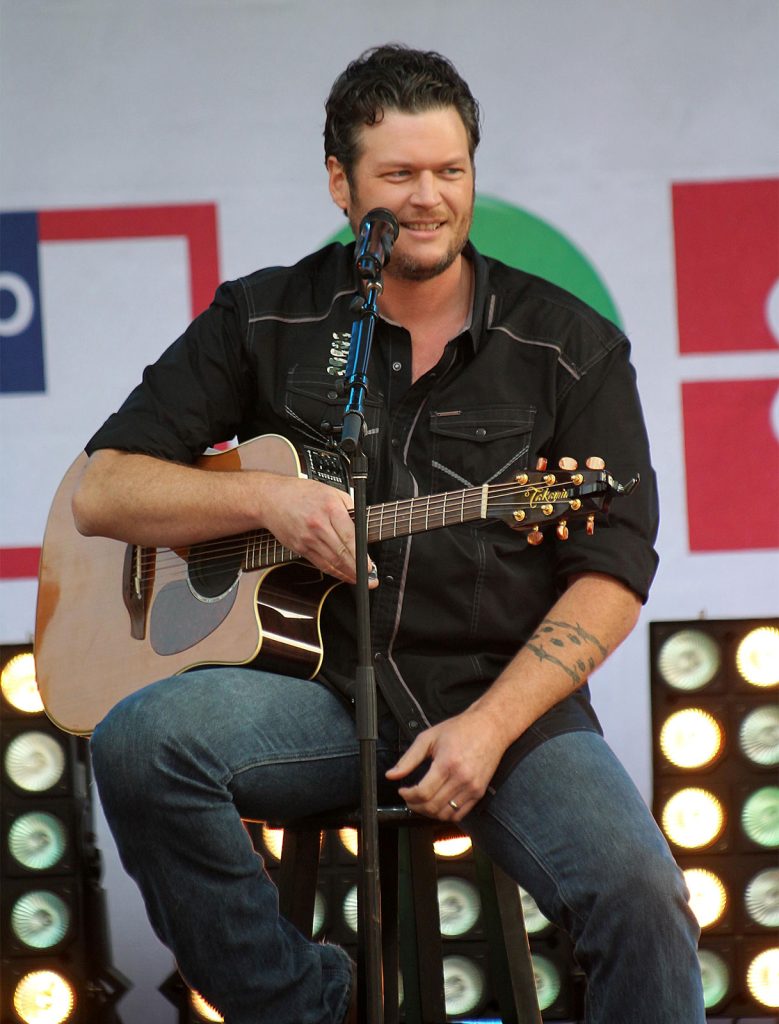 He proposed to Williams after returning from a hunt, and spent the rest of the day getting merry with friends out hunting in the countryside. At the time, Blake enjoyed the early stages of his success, having just released his first platinum-certified album. The couple held the ceremony on 17 November in Gatlinburg, Tennessee, much to the delight of country fans, finding a chance break following Shelton's tour with Toby Keith.
Kaynette supported her husband actively, serving as Shelton's tour manager in the run-up to their wedding. Shelton confessed to 'Country Weekly', a media publication that took an interest in Blake's ceremony, that he simply knew that Kaynette was the one, convinced by his emotional involvement with her, and considering the many years they dated.
As Blake said, he never based his decision on her physical appearance, though no doubt many would agree that Williams was indeed as attractive as she was lucky. The couple experienced a few promising years, but in 2006 announced their divorce. Kaynette accused Blake of inappropriate marital conduct, though she never clarified exactly what Shelton did wrong. In 2011, during an exclusive interview, Williams revealed her heartache following their divorce, saying that she moved back to Oklahoma, where they first met.
Williams conducted the interview after news broke about Shelton's marriage to Miranda Lambert, adding to her grievances how the newlywed couple moved to a neighbouring town in Oklahoma. Feeling that Oklahoma was too small for all of them, Kaynette moved out, to Boerne, Texas.
https://www.facebook.com/1593500954057808/photos/a.1698035146937721/1698433590231210/
There she pursued a career as a middle school teacher, achieving astounding rewards in her chosen field, and clearly moving on from her broken relationship with Blake. Williams has since married another cowboy, Cody Joe Scheck, a world record-holding rodeo champion.
In 2013, during an interview with 'Men's Journal', Blake admitted that their marriage was the wrong thing, adding that he married his 'buddy' rather than his soul mate. However, considering the beginning of Shelton's next relationship, it would be understandable why Kaynette would have a grievance.
Hush and Bliss
In 2005, Blake met Miranda Lambert at CMT's '100 Greatest Duets' concert, a fellow country singer who rose to fame in 2001 with the release of her debut album. At the time, both Shelton and Lambert had respective partners, though world-record-holding despite their engagements, the two sparked hot chemistry while performing together.
Blake was of course married to Kaynette, while Lambert was engaged to another country singer, Jeff Allen McManus. Unable to deny the love they felt for each other, Shelton and Lambert ended their relationships with their former partners, to be together. In 2006, Shelton finalised his divorce from Williams, and Lambert called off her engagement to McManus. For five years, the couple dated until tying the knot in 2011.
The announcement of their ceremony certainly caused a buzz among country gossip publications, and the couple finally had the courage to speak about their relationship. Because of its rather scandalous beginnings, many outlets previously commented that their relationship seemed doomed to fail, but to everyone's surprise, they held fast for several years.
Shelton revealed to 'Entertainment Tonight' that he had never had that kind of experience with anybody before, as he stood on stage performing a duet with Lambert. He admitted to falling in love with her at that moment, though he knew it should never have happened. Lambert also confessed that she knew their relationship was off-limits, though she was nonetheless convinced to embrace her emotions for Blake.
In 2010 Blake popped the question, again outdoing himself with the presentation. As per tradition, Blake took the initiative to ask Miranda's father's permission, and selected the perfect ring. To celebrate, the couple shared a Bacardi and Diet Sprite in a single cup. On 14 May 2011,they officially became husband and wife, saying their vows at a ceremony on a Texas ranch in front of a star-included guest list.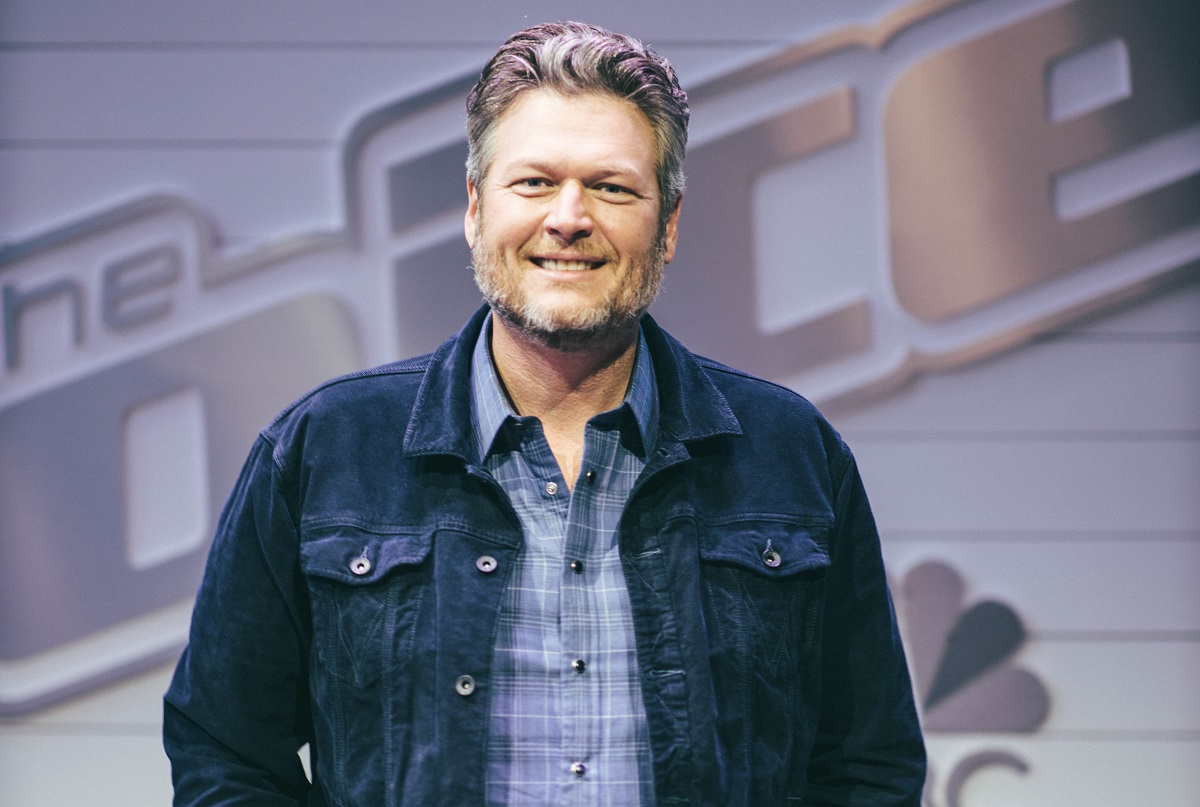 Miranda expressed her joy about the day, stating that she intended to spend the rest of her life with Blake, pursuing happiness. Blake took a month off from his musical commitments to spend a happy honeymoon with his new bride.
However, numerous complications, as foreseen by the media, posed dangerous threats to their union. As some noted, Shelton hoped to raise a family and have kids, as he mentioned shortly before their wedding, while Miranda was less optimistic, stating that she intended perfect planning before committing to the family lifestyle, as she didn't want to raise a child on a bus or airplane. Adding to the pressure the couple already experienced with so many outlets publishing negative comments about their relationship, Blake joined the 'The Voice' cast.
This forced them into a long-distance relationship, and despite his attempts, Blake simply couldn't convince Miranda to move to Los Angeles. Although all these things played an important factor, the eventual dissolution of their relationship would become a messy business, with each accusing the other of infidelity.
Their arguments would quickly gain public attention, and a few names were mentioned concerning their extra-marital activities; however, all parties mentioned denied the accusations. Towards the end of 2015, Shelton officially filed for divorce, though nothing prevented them from mentioning each other in songs in the years that followed.
Miranda quickly moved on, dating Anderson East before 2015 concluded, though admitting that she suspected something romantic would happen between Stefani and Shelton.
In 2013, Shelton was snapped with Lindsey Sporrer, an upcoming country artist at the time, sparking a couple of wild rumours, though strangely Sporrer never gained any mention during Shelton's divorce proceedings, methataning  the media was probably wrong yet again.
Rising From The Ashes
2015 marked the beginning of one of the music industry's biggest power couples, namely a recognised prodigy in country music, Blake Shelton, and an accomplished pop princess, Gwen Stefani. Though their backgrounds are not at all similar, both artists share the kind of sweet, romantic chemistry that many would envy; after all, their relationship was founded in the ashes of former romances.
🦋🌸 @papermagazine gx pic.twitter.com/bJMfZyI0Ts

— Gwen Stefani (@gwenstefani) May 26, 2021
At the time, Stefani experienced the pain of catching her ex-husband, Gavin Rossdale, allegedly cheating with the family nanny, while of course Shelton was going through a public and messy split from his ex-wife, Miranda. Shelton and Stefani met while coaching on 'The Voice' nearly six years ago, but it seems the country singer somehow found a way to fit snugly into Stefani's already established family.
Gwen, who has three sons from her previous marriage, admitted that Blake has a sweet relationship with her children, and often shares cute and adorable posts on social media with the four men in her life. The couple dated quietly, keeping most of their personal affairs to themselves, but in the six years that would pass, they attracted a lot of attention as one of the most famous couples walking the red carpet.
https://www.instagram.com/p/CPLqllNhGIS/
According to the latest reports, Shelton and Stefani, along with the boys, experience a little stress cooped-up on Shelton's Oklahoma ranch during quarantine. Because of pandemic regulations, the family had to postpone their move to Los Angeles, following their purchase of a lavish mansion in Encino back in 2020.
According to the latest news, which is indeed good news, Gwen announced that they might become yet another couple getting married during the COVID pandemic, with plans to tie the knot when everything's passed over.  Unfortunately, there is only one delay that keeps a halter on their plans.
Stefani is still waiting for her first marriage to Rossdale to be annulled, though she hardly seems in a hurry to get it over. Fans of both Shelton and Stefani, and their relationship are now simply awaiting any further news from the couple, hoping to find out when their ceremony will take place.