Who has Calvin Harris dated? Girlfriends List, Dating History
The Scottish singer-DJ Calvin Harris' songwriting and record-producing skills have helped mainstream listeners get hooked on Electric Dance Music, or EDM. His first two studio albums, "I Created Disco" and "Ready for the Weekend," both made it onto the list of top 10 albums in the UK, and secured him a spot among the most popular artists in the UK music industry. When Calvin released his third studio album, "18 Months," it catapulted him to global stardom, making its way onto the US Billboard 200 at No.19. It also broke Michael Jackson's record of having the most top 10 songs from one album, as nine out of the 10 tracks on the album gained entry onto the UK Top 10 chart. Since then, the singer-DJ has proven his exemplary music flair, as his work has earned him more than 30 awards, including Grammy, Billboard Music, Brit, and MTV Video Music Awards.
Calvin Harris was born Adam Richard Wiles on 17 January 1984, in Dumfries, Scotland.
His parents, biochemist David Wiles and housewife Pamela Noon Wiles, were both from Oxford, England, but move to Dumfries after they married. He was the youngest in the family with two siblings, Sophie and Edward. After matriculating from Dumfries High School, he worked odd jobs while creating music in his bedroom, and sending numerous demos from his personal computer. Armed with hope and determination, he moved to London to create more music, but wasn't successful. Due to lack of funds, he returned to Dumfries, but released more music using the social networking site MySpace. As his songs became popular on the site, dance music festival company Global Gathering, signed ehingm up as their first contract artist. It was then that he adopted Calvin Harris as his stage name, felt that it presents racial ambiguity.
He has since then signed contracts with bigger companies for recording, publishing, and artist management.
CALVIN HARRIS X TOM GRENNAN // BY YOUR SIDE // JUNE 4https://t.co/Z2T90PaYC2 @calvinharris @tom_grennan pic.twitter.com/NrCElBu072

— Columbia Records UK (@ColumbiaUK) June 1, 2021
He became Scotland's pride by producing one hit after another and topping the Billboard chart in the US – the last Scot to do that was Rod Stewart back in 1993. Calvin was the highest-paid DJ for six consecutive years from 2014 to 2019, and so has come a long way from stacking shelves at a grocery storein his hometown to a global EDM icon of this generation.
Dating Timeline
Calvin has an impressive dating list that includes several pop superstars from around the world. Some associations haven't ended well, and made headlines on scandal-mongering sites, and have made him a favorite topic on social media too, which can be frustrating on his part as he's often been depicted in a negative light. However, it also proves that Calvin has reached the status of a superstar, as his every move has been reported and dissected, albeit inaccurately by both fans and the entertainment media.
Ellie Goulding – "Friendzoned" (2013)
When it was reported in 2013 that Calvin dated Ellie Goulding, most fans were happy because they looked incredibly good together, and both were Europeans.
They started as friends and weren't shy of posting pictures of themselves on social media. However, Ellie denied several times that they were in a relationship.
The English singer-songwriter, Ellie Goulding, gained global prominence in 2010 through her debut album "Lights", which spawned her hit single with the same name, which reached No.2 on both the UK Singles Chart and the US Billboard Hot 100. She also released a cover of Elton John's classic track, "Your Song," which also reach the mainstream market. Since then, she's released numerous hit singles, and received multi-platinum certifications from the Recording Industry Association of America – RIAA – and the British Phonographic Industry, the BPI.
People immediately believed the rumour of the pair dating, after seeing their chemistry on the music video of the song they did together, entitled "I Need Your Love," which became a huge hit globally – the two were also generous in posting selfies together on social media.
People mistakenly concluded that they were more than just friends, as they seemed too comfortable with each other whenever they were together. While they denied it, some people still insist that they dated, but in the end chose to be just friends.
Rita Ora "Nasty Break-up" (2013 – 2014)
After shutting down rumors about himself and Ellie, Calvin was spotted going out with another singer, Rita Ora. They were reported dating for more than a year hrough 2014, tand everything seemed fine, but then they called it quits, which later turned out to be one of those nasty break-ups in the music industry.
Rita was born Rita Shatciu in Pristina, then Yugoslavia, in 1990. Both of her parents are Albanians, and due to political unrest in the country at that time targeting Albanians, her family moved to London, England. The surname "Ora" was added to make it easier for the English to pronounce their name, which means "time" in Albanian.
Her music career started at her father's pub in London, as she sang her heart out during open mic sessions. In 2008, she signed a recording deal with Jay-Z's record label, Roc Nation. Her debut album in 2012 spawned No.1 singles in the UK Singles Chart including "R.I.P." and "How Do We Party." She has since pursued an acting career, and also went into designing a fashion line.
Both Calvin and Rita professed to love each other after they met in April 2013 but for some undisclosed reasons, they called it quits in June 2014. Initially, it was believed that they parted ways amicably, until it was reported that she only learned about their break-up from the social media app, Twitter. Calvin tweeted, 'To address speculation – myself and Rita ended our relationship some time ago. She is a beautiful, talented woman & I wish her all the best.'
To add insult to injury, he made sure that Rita wouldn't be able to use the song he composed and produced for her; she said he banned her from performing the song during the Teen Choice Awards that year, which resulted in the cancellation of her scheduled appearance at the event.
Some people accused him of being vindictive, but he posted on Twitter that he chose not to talk about his personal life, and had a very good reason for why he did it. People quickly assumed that it was due to her rumored dalliance with Canadian heartthrob Justin Bieber – fans couldn't help but compare it with the cheating allegations thrown at Rita by her ex-boyfriend, reality-TV star Rob Kardashian. After Calvin made that tweet, Rita avoided answering questions about him from the media, and there was a time when she even walked away from a press junket due to some reporters asking those questions.
Sources close to the couple shared that she basked in the publicity – whether good or bad – while he hated it. Rita had been fond of traveling in and out of the country without informing him of her whereabouts; there was even one time when Calvin only learned that Rita was in town when they used the same chauffeured service. The driver nonchalantly mentioned that he just drove his girlfriend to a certain hotel.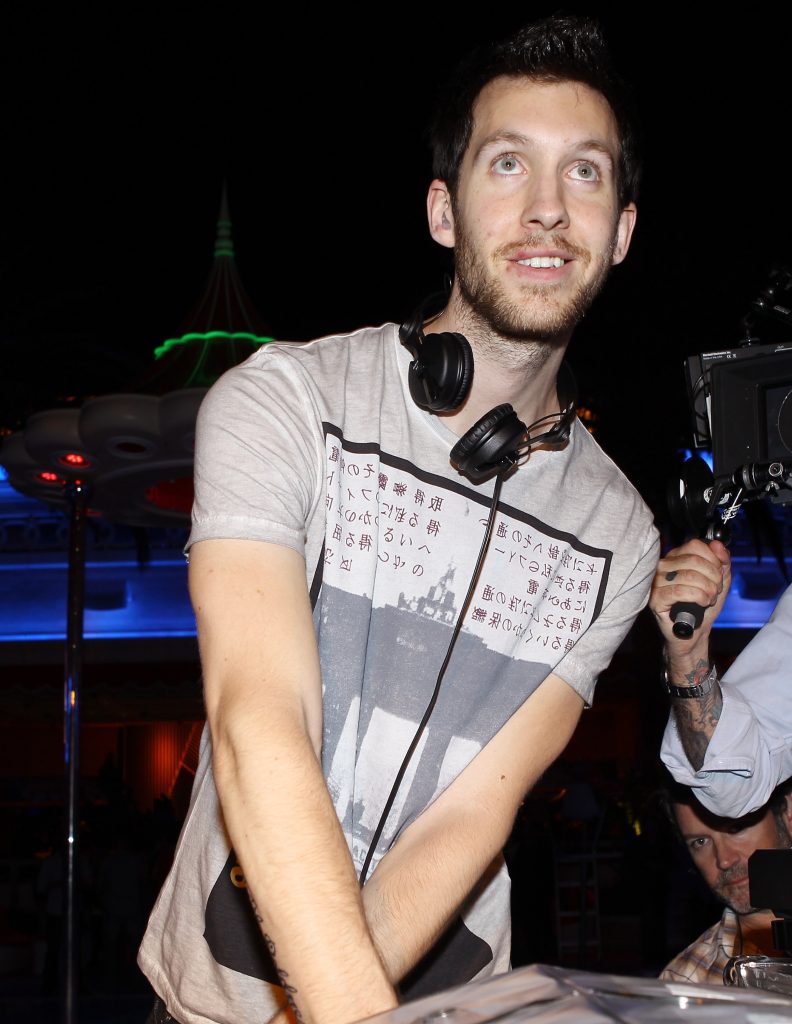 Later on, when she started to share about her time with Calvin, she said that he was the right guy at the wrong moment. She couldn't handle a long-distance relationship, and while admiring other people for making it work, she just couldn't.
Fast forward to 2017, when it was reported that their feud ended. Apparently, they were able to hash things out in December of 2016 and put all the negative things behind them. After that, she was able to perform the song "I Will Never Let You Down" freely, on any televised event.
Aarika Wolf "Remained Friends" (2014 – 2015)
Just a few months after the distasteful ending of his relationship with Rita Ora, Calvin was back on the dating scene in September 2014. This time he was seen hanging out with Aarika Wolf, the girl who was featured in the music video of his single, "Blame," which hit No.1 on the UK Singles Chart. People weren't sure if they were dating when they were first spotted together, because they were playing the "walk several steps behind me" strategy to avoid being captured in one frame together.
The second time Calvin was seen with the American model was when they grabbed dinner at Craig's Restaurant in West Hollywood. Fans noticed that he was walking beside her and assisting her, which would mean that he was ready to let everyone know that they were a couple.  By October, the pair was spotted happily picking out pumpkins for their Halloween celebration, so it seemed that things were going great for Calvin, as he also released another hit song around that time, "Slow Acid". They attended the Grammy Awards after-party held at the Hollywood Athletic Club in February 2015, so fans were shocked when they learned that the couple called it quits just after that event, and by the time he attended the Brits Awards held in the same month, she was no longer with him.
Unlike his previous relationship, Calvin and Aarika parted ways on good terms. There was no throwing shade at each other after dating for seven months, and the official word was that it didn't work out due to busy schedules, but they remained friends.
Taylor Swift "Sweet with Epic Fallout" (2015 – 2016)
In the span of 15 months during 2015 and '16, Calvin experienced a rollercoaster of emotions after being involved with Taylor Swift.
If he had a hard time dealing with his very public break-up from Rita Ora, surely he should have prepared himself for the scrutiny coming from the public and media thereafter. Well, he did choose to date Billboard's first-ever awardee of the Woman of the Decade trophy, the first female singer to receive Artist of the Decade from the American Music Awards.
From their first meeting up to their break-up, the relationship of Calvin and Taylor was heavily documented with receipts. On 24 February 2015, they were introduced by Ellie Goulding backstage of the UK's Elle Style Awards, with Sam Smith witnessing the moment. A few days after they met, reports about the split-up of Calvin and Aarika surfaced online, then it didn't take long before news of him and Taylor being spotted in the Whole Foods store in Nashville buying goodies trended on social media, wearing matching clothes that indicated that they were a couple. While there was no confirmation from either party, fans were convinced that they were dating when they were seen kissing at Kenny Chesney's concert. By April, friends of Taylor were voicing their approval and said Calvin was a wonderful man for her. She was also spotted at one of his concerts, happily singing along to his songs.
In May, the relationship became official when they kissed and hugged after she won the Top Billboard 200 Album award.
Taylor started the month of June by sharing a photo of them riding an inflatable huge swan in a swimming pool on social media, thus the birth of #SwanGoals. She ended the month by declaring her love for the Scottish people during her Glasglow stop on her "1989" concert tour. By July, they were comfortable enough to double date with Gigi Hadid and Joe Jonas, spending a romantic weekend on a boat ride in England. Four months into the relationship and it's still going strongly, as Calvin proudly shared in an interview that they were 'going absolutely fantastic.' They were often seen sporting matching outfits whenever they went out, such as shiny leather jackets or same colored shirts, and fans loved it The couple had a wonderful time spending Christmas together, building a snowman, and not shy posing for pictures with Mrs Claus in December 2015.
In March 2016 they celebrated their first anniversary, and he gave her a locket.
They were still so much in love when she thanked him during her 2016 iHeartRadio Music Award acceptance speech. It was refreshing to see Taylor at Calvin's Coachella performance as a regular supportive girlfriend, and not a superstar; she even posted online that she'll never forget that moment. By April, fans learned from Vogue Magazine 73 Questions interview that the best Christmas gift she received was an olive tree that her boyfriend planted in her yard, which made all the other girls' eyes green with envy. It was one of those Hollywood relationships that seemed not "too Hollywood" until June 2016.
Just imagine the shock of many fans when it was reported that the "Under Control" songwriter broke up with the "Blank Space" hitmaker. On the 3 June 2016, Calvin confirmed it on Twitter, and Taylor retweeted it. For the loyal fans, it was disheartening to see the end of #SwanGoals, but for the tabloid reporters, it was the start of the drama that was sure to come. The break-up was supposedly amicable, but then things started to crack when news emerged that Taylor Swift was seen kissing the English actor Tom Hiddleston a couple of weeks after the highly-publicized split.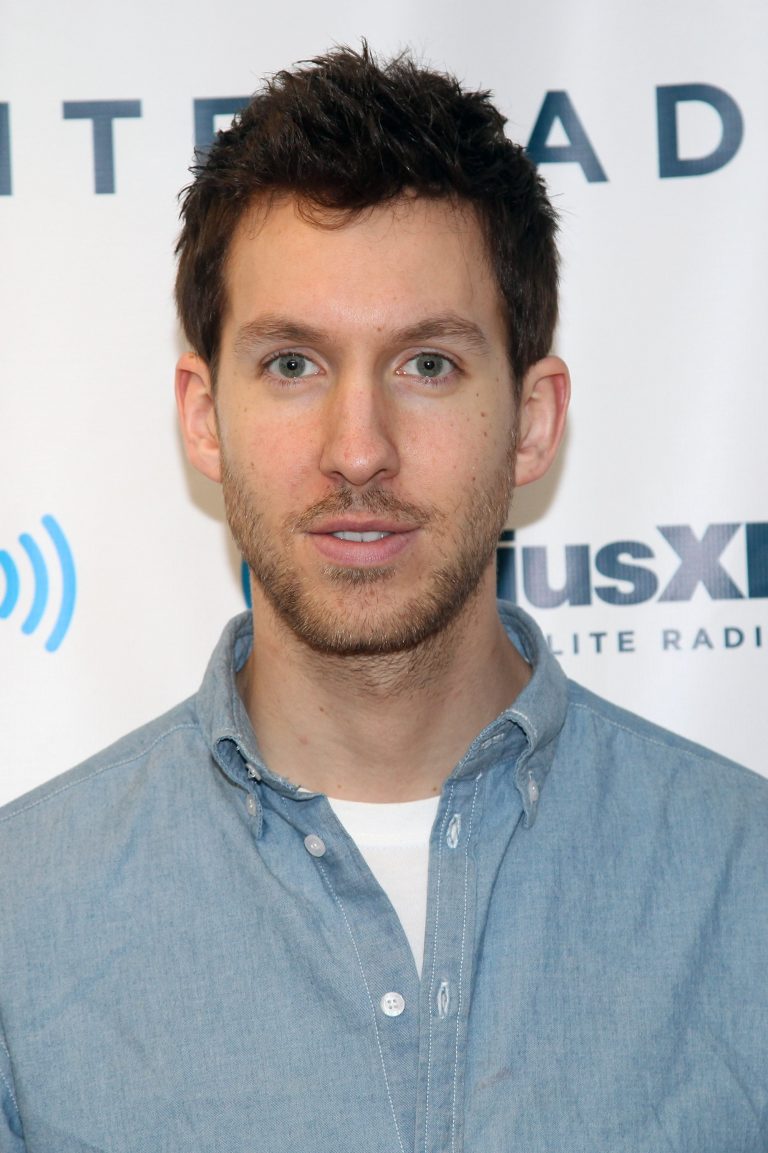 It was around that time that Calvin deleted any post connected to his former girlfriend on his social media accounts, and unfollowed both Taylor and her brother Austin on Twitter. She did the same thing which was understandable, since no one wanted to be updated on your former partner's current dating status.
Everyone thought that the drama would end there, but when it was leaked that Taylor wrote the lyrics for the song, "This Is What You Came For," which featured Rihanna using the pseudonym Nils Sjoberg, things became ugly. With so many people poking him with comments about it, Calvin couldn't handle the pressure of a public break-up, and said 'I figure if you're happy in your new relationship, you should focus on that instead of trying to tear your ex-BF down.' He also insinuated that everything that was out there online, including the revelation of Taylor's contribution to the song, was a PR stunt by her team.
Later on, during an interview with GQ magazine, he said, 'I was protecting what I see as my one talent in the world being belittled. It felt like things were piling on top of me.' He realized that it was wrong for him and her.
He had good words for Taylor and said that she respected his feelings in the sense that she was quite careful that their relationship didn't become a media circus when they were still together. Admittedly, he said that he wasn't good at being a celebrity, but everything's fine between them now. They both moved on with their personal lives with their careers thriving.
Megan Rees "Subtle Flirting" (2016)
Around the time in 2016 that Calvin was finishing up his Las Vegas concert residency in Hakkasan nightclub, he was rumored to be in contact with several models and reality-TV stars, including Megan Rees. The "Sweet Nothing" songwriter followed them on social media, and started exchanging messages with them. His fans were relieved that he had finally moved on.
Megan Rees is a reality-TV star, who enjoyed popularity when she joined the third season of the TV show entitled "Ex on the Beach" in 2015, which aired on MTV UK. The self-proclaimed 'extremely ambitious person' was seen flashing her mobile 'phone during a night out at London's Hard Rock Café with her girlfriends, celebrity matchmaker Lady Nadia Essex and celebrity stylist Lauryn Goodman.
Eagle-eyed fans saw a message from Calvin at the top of her Instagram inbox. Whether coincidental or staged, it was where the dating rumor started. He was asking her via private message in the social media app if she would be in the UK that summer.
However, Megan was smart enough to know not to become involved with him at that point, since she didn't want to be on the receiving end of the ire of the legions of Taylor Swift fans, so quickly shut down any dating rumors with Calvin. Sources close to him said that it was only subtle flirting with some beautiful girls, just to cheer himself up at that time.
Tinashe "Low Key" (2016)
After the epic fallout of the Calvin-Taylor relationship, it was reported that he made a revenge song, and Taylor fans quickly accused him of playing the aggrieved party to the fullest. Calvin produced the song, "Ole," which was sung by John Newman; initially, fans thought the lyrics were about Taylor cheating on him, but people close to him said that the song was written way before they broke up.
333 the album OUT NOW! 👁✨ ³³³

LISTEN : https://t.co/6dFoSXaTbN#Tinashe333 pic.twitter.com/9ykx37lh1T

— TINASHE ³³³ (@Tinashe) August 6, 2021
It was around that time that Calvin started to date singer-songwriter, Tinashe, with whom he collaborated back in 2014 with the song "Dollar Signs." They did date, but it was so low-key that no one knew how it ended, if indeed 'it' started.
Aarika Wolf "Reunited" (2018 – present)
In 2018, it seemed that Calvin reunited with former flame Aarika Wolf, but kept it private. The reconciliation was only made public when they were both involved in a vehicle accident – while driving around Beverly Hills, Aarika failed to stop the Range Rover and crashed into another vehicle. They were both okay, but the other driver and passenger were injured. After that incident, the couple was often seen together, eating out in restaurants or buying something in the shops around his neighborhood. It was also believed that Aarika had moved into Calvin's Los Angeles mansion, with sources close to him saying that this relationship has the potential to last longer than the others.
Only time will tell if love is indeed, 'lovelier the second time around.'