Who has Channing Tatum dated? Girlfriends Dating History
• Channing Tatum is an actor and former stripper who rose to worldwide recognition after starring in "Step Up"
• He had a long and successful marriage with Jenna Dewan, with whom he shares a daughter, Everly
• After separating from Jenna, he briefly dated Jessie J
• During the quarantine, Channing focused on his daughter and wrote a children's book
• Jessie J wrote a song inspired by her time with Channing, while Channing's fans await the next installment of his dating life
Channing Tatum has come a long way from being a stripper in a local night club, to worldwide recognition as Tyler Gage after brilliantly starring in "Step Up", and then to appearing as Jody in another Quentin Tarantino movie – "The Hateful Eight". His path has been far from an easy one, not always receiving the support he needed to go on, but there were those special women who made his life better, and comforted him when the hard day was over.
Born on 26 April 1980, Channing Matthew Tatum is the second child of a constructor, Glenn Matthew Tatum and an airline worker Kay Faust Tatum; his six years older sister is named Paige. Born in Cullman, Alabama, Channing moved with his family to the Pascagoula, Mississippi area when he was six, to live several years in the rural community of the Pascagoula River.
Despite his multiple school interests such as soccer, baseball, track and football, he still couldn't win any girl's attention; he later explained his failures because of dyslexia and ADD (attention deficit disorder) which he had when a kid.
Lessons of wuzuquan kung fu helped young Channing to open up and to feel the power inside him, so he started believing in himself. Matriculating from Tampa Catholic High School, he was voted to be the most athletic, and winning a football scholarship for Glenville State College, located in Glenville, West Virginia. However, he eventually dropped out, landing a job as a stripper in the local club, performing under his stage name Chan Crawford – in 2012 he would make the movie "Magic Mike" on his experience of working as a stripper. When in 2000 Channing moved to Miami, he was instantly identified by a talent scout, and appeared as a dancer in the music video "She Bangs" by Ricky Martin, earning his first Florida salary of $400 for that job.
After working with Armani, Dolce & Gabbana, Abercrombie & Fitch and many other famous brands, Channing headed to the filming industry.
Compared with many stars in the entertainment industry, Channing's dating history is indeed short. According to several sources, Channing Tatum and Jenna Dewan had their first meeting while casting for the dance movie "Step Up"; they saw each other several times during auditions in September 2005, but finally met on the set of the film in 2006. The time they spent with each other while filming didn't feel enough for them to discuss all the common interests they found between them, so they started eating out together after a working day, and eventually started dating. Jenna landed the role of Nora Clark, a modern dancer who, according to the plot of the movie, at first didn't like the new dance school student, Channing's character – Tyler Gage, who she was paired up with, but eventually the bond between them grows, and they manage to finish the final project in the school, performing together.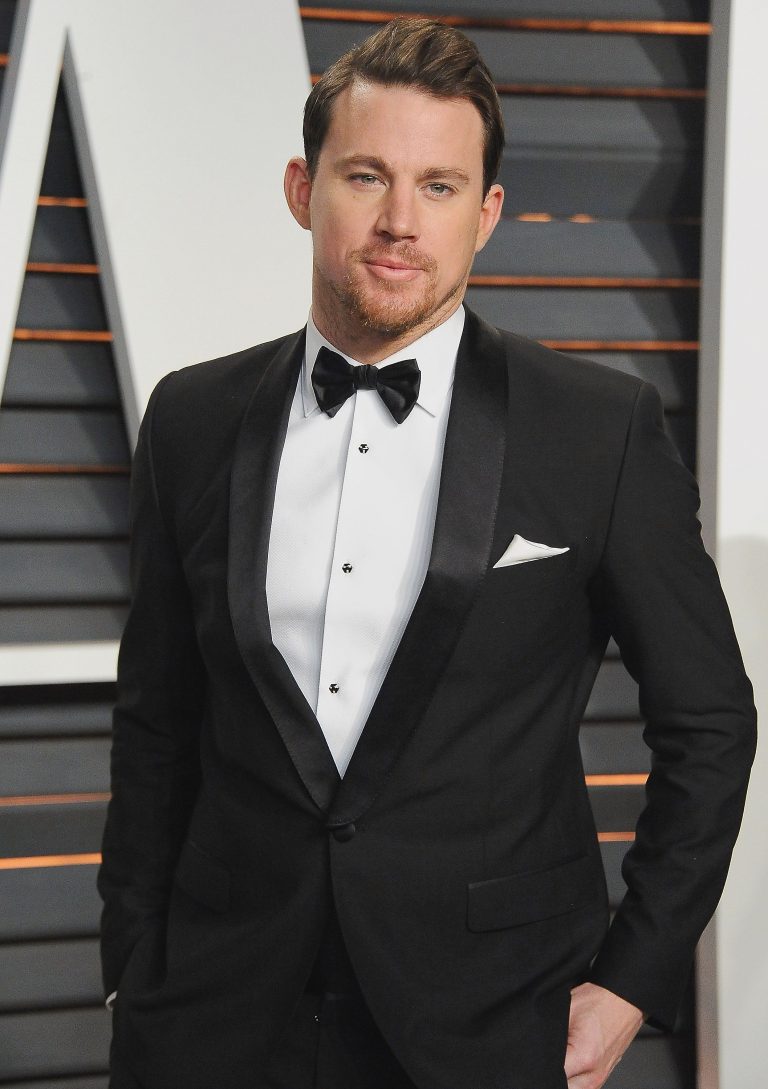 The number of mutual dance scenes, romantic moves and sensual touches left no doubt for Tatum and Dewan – they were destined to become a couple in real life. According to Channing, it was Jenna who almost claimed she needed no one but him: 'Then one day, Jenna just blurted out that she knew exactly what she wanted in life, and she didn't have to look for it anymore because it was me', Tatum shared in an editor's letter in Cosmopolitan in May 2017. 'I felt strength, because in that moment she had accepted every part of me, the good and the bad. And I knew she wasn't auditioning me or hoping I'd meet some set of expectations', Channing continued, recalling his feelings when founding out about Jenna's thoughts.
In September 2008 Channing and Jenna announced their engagement – many of their fans couldn't believe that starring in a romantic dance movie could really result in such a beautiful couple, but it was reality – Tatum and Dewan felt more than serious about each other.
During that period of time, Jenna, who had started her acting career around the same time as Channing, starred in "The Grudge 2" in 2006, and in "Assorted Nightmares: Janitor" in 2008. Born on 3 December 1980, in Hartford, Connecticut, Jenna has always leaned towards dance films, as she danced from the age of three, so "Step Up" was not the first movie of that kind which she appeared in. She could also be seen in Liz Friedlander's "Take The Lead", starring Antonio Banderas and Yaya DaCosta.
Channing popped the question on the island of Maui, one of the most beautiful one of the Hawaiian Islands – Jenna said: 'Yes!', and they started preparing for the wedding ceremony, but kept it secret. The photos from the ceremony were then posted by People Magazine; the source also stating that Channing and Jenna invited 220 guests to celebrate their Malibu nuptials on 11 July 2009.
The bride wore a peach-and-ivory custom-made gown by designer Reem Acra, while the groom also looked perfect in his Giorgio Armani tuxedo. As Jenna has always been very spiritual – and is now a Reiki healer – she presented crystals to her guests as favors.
On 31 May 2013, Jenna and Channing welcomed their daughter they named Everly Elizabeth Maiselle Tatum. A long-term vegan, Jenna fed her child only with vegetarian-based dishes when she was a little older, but stated that Everly can change her preferences when she grows up, and she wouldn't press on her daughter with her own choices. During the first years of her life, Everly's pictures taken by paparazzi leaked onto the internet, but Jenna still doesn't post any of her photos with Everly's face revealed – she still finds the angle to hide her daughter's face on the shot, or covers-up her face with an emoji while editing the photo before posting it on her Instagram account. Channing does just the same, and some sources claim it was mainly his decision.
https://www.facebook.com/jennadewan/photos/a.679413955502921/679413988836251/
The happy parents only posted Everly's newborn photos once, and then made the decision to keep her life as low-key as they can. In March 2018, Channing and Jenna posted their mutual photo of their faces covered with paint, with the caption: 'When you fall asleep around a toddler'.
In 2017, Jenna shared with Cosmopolitan that she was more than happy with her sex life with Channing: 'That was one of our biggest connections. It's just always been there <…> We definitely have a very happy and healthy sex life. Something about being a dancer connects you to your physical body. It's primal, earthy, sexual energy by nature', she stated in a fair conversation with a Cosmopolitan reporter. However, only a year later, Jenna complained that she found it a good idea to schedule intimacies with her husband, as they didn't have enough time to spend together due to their overwhelming workload.
'We have not yet scheduled sex, but we do schedule time together, so maybe that is sort of scheduling sex', Jenna said to Health Magazine; Dewan also said that she and Tatum were not planning to have another child, though she likes the idea of becoming a mom once again, but wanted to see 'what path life takes before making the decision'.
The article was published in February 2018, ringing all the bells that could be rung – something was going wrong with Channing and Jenna's marriage, but their fans still couldn't find exactly what it could turn into. In April 2018 Dewan and Tatum announced they 'have lovingly chosen to separate as a couple'. Sharing custody over Everly, who turned seven in May 2020, Jenna and Channing insisted they split as 'best friends' and would always be loving and caring parents for their daughter.
The next year after separation, Jenna announced that she was expecting a baby from her then-boyfriend-now-partner Steve Kazee. She gave birth to Callum Michael Rebel on 6 March 2020.
Though the news of Jenna's expecting a baby the next year after separating from Channing were shocking for some, as she often mentioned that she was a monogamous person, the fact that Tatum started dating his new beloved only a few months after his split from his now-ex-wife was attracting attention too. Though a British singer, Jessie J – born Jessica Ellen Cornish – and the "Magic Mike" actor met briefly on the stage of the MTV Movie Awards back in 2015, when the "Do It Like A Dude" singer presented Channing with the award for Best Comedic Performance in "22 Jump Street", they actually started dating in September 2018.
When they were spotted together in October 2018, the source close to the couple stated that they were dating for a couple of months. US Weekly reported they were seen playing mini golf together on 6 October, and on 8 October Channing was seen in the audience at Jessie's concert in Salt Lake City. The couple started attending various events together, and often posted mutual photos on their Instagram accounts, proving that they were really dating.
On 19 December 2019 Just Jared reported that the "Domino" singer and Tatum had separated a month earlier, after more than a year of dating. A bit earlier, Channing's ex-wife, Jenna Dewan, also added some fuel to the fire, stating in her book "Gracefully You: Finding Beauty and Balance in the Everyday", that she was 'blindsided' to find out Tatum was with someone else so soon after their split – albeit that Jenna also announced her new relationship with Steve Kazee just the same month – and that it was difficult to embrace her ex-husband's having another affair. To Jenna's relief, Channing and Jessie decided to slow down and called it quits.
However, Dewan's peace was interrupted with other news – in January 2020 Jessie and Channing's relationship was on again. The couple appeared together at an annual pre-Grammys event, the 2020 MusiCares Person of the Year Gala, also posting their personal photo on their social media. Those photos later became the target of trolling from one of Tatum's followers. The guy wrote: 'Jenna looks better with you', instantly making Channing so furious that he couldn't stop replying to that person, leaving numerous comments after those unpleasant words. 'If you can't not be a horrible hateful person on my page and support the infinite and untouchable beauty and woman that Jess is… please kindly get TF out of here. No one wants you here. Especially me', Tatum wrote, addressing the troll. The controversy could end with that, but it eventually brought Jenna's current partner, Steve Kazee, into the conflict, who found Tatum's words inappropriate, as the "Step Up" star also mentioned that 'Ain't nobody more stunning and beautiful to look at but even more as a human than Jess. And yeah that includes my ex'.
In April 2020 the former Voice UK coach and the "Jupiter Ascending" star announced their separation. Despite speculation that the reason for their split was Jessie's infertility, the couple shared that the second shot for their romance didn't work. However, in May 2020 The Sun reported that Channing had started hanging out with the London native again. She gave him a birthday present when Tatum turned 40, but the source close to the couple claimed 'it was not serious. They still care for each other', the source added, hinting that their relationship was very special and deep, as one could see the photos and the captions to them on their social media they posted when they were still dating.
Although Channing said he wanted to 'be single and work on himself before committing to someone again', Jessie embraced the experience of their relationship and poured it into her new album.
I'm listening… universe, world, people, friends, self… i am listening. What do i need to hear? God? pic.twitter.com/EJo8IKszgm

— Channing Tatum (@channingtatum) April 11, 2019
In September 2020 the "Laserlight" singer shared a very personal new song, "Simply Be In Love" which she opened up to be inspired by her time with Channing. The fact that Channing still has all the photos of his ex-girlfriend on his Instagram account may indicate that he isn't sure whether it's really over between him and Jess.
However, instead of reflecting on this complicated story with the singer, Channing focused on his daughter and spending quality time with her during the quarantine. He even wrote his first picture book, "The One And Only Sparkella", illustrated by Kim Barnes. 'I ended up accidentally locking myself in my 7-year-old daughter's room. And I ended up finding my inner child. So this is what I created for my little girl. From what is, I guess, the little girl in me', he described his thoughts on his new role of a children book author.
So, no doubt Channing's fans are anxiously awaiting the next installment of their hero's not-so-private foray into the world of dating!