Who has Dakota Johnson dated? Boyfriend List, Dating History
• Dakota Johnson is an American actress, daughter of Don Johnson and Melanie Griffith, who rose to fame in 2015 for her portrayal of Anastasia Steele in the 'Fifty Shades' film trilogy.
• She was diagnosed with clinical depression at 14 and attended rehabilitation facilities as part of her treatment.
• Her high school sweetheart was Noah Gersh, co-founder of the indie rock band 'Partybaby'.
• Her longest relationship was with actor Jordan Masterson, which ended in 201•
• She is currently dating Coldplay frontman Chris Martin.
Dakota Mayi Johnson is an American actress, who rose to prominent fame in 2015 for her portrayal of Anastasia Steele in the 'Fifty Shades' film trilogy, for which she won the Rising Star BAFTA Award. She is the daughter of actors Don Johnson, who is perhaps most iconically remembered for his star role in 'Miami Vice', and Melanie Griffith, the star of several popular films from the '80s, which includes 'Milk Money' and 'Working Girl'. Born on 4 October 1989 in Austin, Texas, Dakota spent most of her childhood traveling to locations where her parents filmed various films, and so became intimately familiar with life in the filming industry.
As a teenager, Dakota lived in Colorado in both Woody Creek and Aspen, and attended Aspen Community School to complete her earliest education; she also worked at a local market, earning money as she attended school.
She later moved to Monterey, California where she attended Santa Catalina High School for her freshman year, and her later high school years were spent in Santa Monica, California, attending New Roads High School.
About her childhood, Dakota recalls that the constant moving and relocating made her believe that she had no anchor in life, and as such turned to acting and modeling as the only substantial focus of her early life. Dakota was cast in her first film role at the age of 10, opposite her mother in the 1999 film 'Crazy In Alabama'. At the age of twelve, along with several other celebrity children, Dakota took part in a 'Teen Vogue' photoshoot, allowing her to earn money as a model while finishing her high school education. Despite her interest in acting, both her father and mother convinced her to wait until her matriculation before pursuing a career in the entertainment industry of Hollywood.
At the age of 14, Dakota was diagnosed with clinical depression and attended rehabilitation facilities as part of her treatment against the disease.
After finishing her education, Dakota moved to New York City, hoping to earn a chance to study at the prestigious Juilliard drama school, as part of her auditioning process performing a song by Radiohead, but unfortunately Juilliard turned her down. Johnson didn't give up on her desire to become an actress, and landed her second role in 2010, a minor part in 'The Social Network', followed by a third support role later that year in the short film 'All That Glitters'.
In 2012, Dakota earned her first true recognition as an actress, grabbing the attention of talent scouts and producers with her supporting role in the action-comedy '21 Jump Street'. Later that year, Johnson also appeared in 'The Five Year Engagement', but her true breakthrough role came in 2015, which also happened to be one of the busiest years of her career.
Following her appearance in 'Fifty Shades of Grey', Dakota also starred in the films 'Black Mass', 'Chloe and Theo', and 'A Bigger Splash'.
With excellent performances in the 'Fifty Shades' trilogy, Dakota won her BAFTA Award, and in 2018 she earned a couple of accolades for her performance in the thriller 'Suspiria'.
Her latest work includes the films 'The High Note' in 2020, 'The Lost Daughter' in 2021, and the upcoming release in 2022 of 'Persuasion'. Dakota might be a young actress only now gaining her rise to fame, but she's already left her mark in Hollywood. On top of that, she is also considered one of the most attractive actresses of the latest decade, and as such attracted a lot of attention from the media, as well as her growing fan base.
With such a good resume, it wouldn't be surprising to learn that Dakota has been romantically involved with some of Hollywood's best leading men, and she is certainly not shy to put herself out there.
Since her rise to fame, Dakota has dated the likes of Matthew Hitt and Chris Martin, as well as causing a couple of rumours with Benedict Cumberbatch and Jon Hamm.
Most of her dedicated fans might already know about every name on her list of boyfriends, but there is one name in particular that fans and the media know very little about. This is none other than her high school sweetheart, whom Dakota has kept a secret for some time.
Sweet, Mellow Notes
Her earliest romance, often considered a high school sweetheart, remained a well-kept secret for several years. Of course, leave it to the internet to uncover every bit of detail of a celeb's life, and publish it for all to discover and celebrate. Dakota's first relationship was with Californian-based musician, Noah Gersh, the co-founder of the indie rock band 'Partybaby'.
The couple dated long before either of them gained fame, and as such their relationship never drew any attention from fans or the media.
Unfortunately, most of the details remain obscure, as neither Noah nor Dakota have spoken publicly about their high school romance. Despite the mysteries concerning their relationship, it's known that the couple dated for several years, and by all means were quite in love and serious with each other.
Even now, having matured over the many years since parting ways with Noah, Johnson admits that she prefers long-term relationships, and isn't keen on having fun on the side as many other celebrities do. No one knows how long Gersh and Johnson dated, nor why or when they broke-up, but the media to refer to Noah as Dakota's first love.
Clearly, their romance had a lasting impact on the 'Date and Switch' actress, as it would be several years before she moved on to the next candidate. Although she never speaks of it, it seems clear that she had a special time with Noah, and for the earliest part of her career, their relationship was the longest in her history.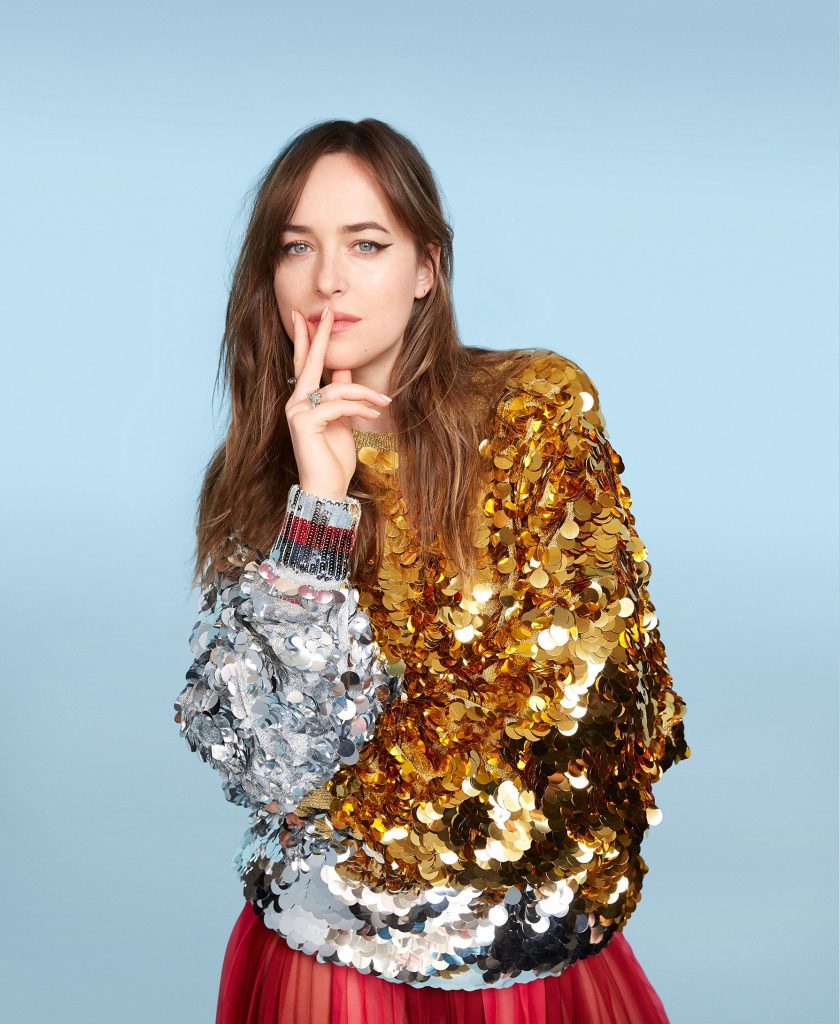 All or Nothing
As proof of her desire for a lasting, stable relationship, Dakota began dating American actor, Jordan Masterson, who is perhaps best known for his roles in the series 'Greek' and 'Last Man Standing'. The couple dated for about three years, beginning their relationship in 2011 until its sad end in 2014. Their romance was not very public, as the couple managed to keep their intimate details a secret from the media.
As such, few people know anything about their romance. Unfortunately, the couple split while Dakota was filming her big breakthrough, and while many fans are still wondering about what happened to the couple, the media decided to publish a little bit of speculation.
According to certain sources, it's believed that the couple experienced some harsh difficulties due to the demanding needs of Dakota's filming project. Although not confirmed, it's very likely that 'Fifty Shades of Grey' did negatively impact Dakota's relationship with Jordan.
Not only was working on the film highly demanding of the actress, but as many might know, Masterson is a practicing Scientologist – beliefs, sex, and especially the kind of erotic depiction contained in the 'Fifty Shades' trilogy, is looked down upon. According to the words of L Ron Hubbard, the founding figure of Scientology, sex is an invented tool of degradation, often used to deprive people of their power, reach, and alertness.
As such, Jordan may not have supported the idea of his girlfriend taking the role, but for Dakota, this was the opportunity of a lifetime and everything she ever wanted. If these speculations are true, then by all means, Dakota decided to sacrifice her relationship with Masterson for a chance at stardom. Sadly, the couple parted ways in 2014, and little news of the couple has reached the media since.
However, this may not be the only reason the couple separated.
In 2013, rumours ran rampant regarding a secret hook-up between the 'Dr Strange' actor, Benedict Cumberbatch, and Johnson, sparked after Dakota and Benedict were snapped together having dinner at a restaurant in New York. Although it seemed that the two were just having innocent fun while grabbing a bite to eat, the media didn't hesitate to spread speculative rumours, which Jordan might not have taken lightly. Since the couple split a full year later, it seems unlikely that Dakota's day out with the English actor was the true motivation behind Masterson and Johnson's separation, but it could nonetheless have been a factor in their decision-making. In truth, no details or reason for Dakota and Jordan's split have been published, and the media can do nothing but speculate.
A Waking Anglophile
Following her split from Jordan, Dakota went on to date Welsh rocker, Matthew Hitt, the founder of the American-English indie rock band Drowners. However, in the early part of their relationship, things seemed rather confusing between the two.
When asked in an interview in 2014, Dakota admitted that since separating from Masterson she wasn't dating anyone, but only a couple of days later, she was snapped by the media getting cosy and holding hands with Hitt. This raised a lot of questions, but as gossipers would learn, Dakota lied about her relationship status not to remain private, but to keep her parents uninformed.
Apparently, her mother Melanie and father Don didn't approve of her latest romantic involvement. Regardless, the couple continued dating for the next two years, keeping most of the juicy, intimate details to themselves. Although it was never confirmed that Dakota's parents frowned on the relationship, they were hardly ever seen with the couple, which the media took as proof enough of the speculations.
In 2016 the couple parted ways, never announcing any concrete reason for their decision.
According to media outlets at the time, the most likely reason might have been their busy schedules. At the time, Dakota was working on the production of several films, including the latest instalment of the 'Fifty Shades' trilogy, while the Welsh rocker focused on furthering his band and their musical career.
Although not confirmed, this is the commonly accepted reason among Dakota's fans, who believe the couple hardly ever saw each other during the last year of their dying romance. Regardless, it became rather obvious that Dakota was quickly becoming a regular anglophile.
First rumours regarding Cumberbatch surfaced, then she dated a full-blood Brit. It seems like there remains little room for doubt about her preferences. Following this, Dakota seemed to turn her attention back to domestic ground, as rumours surfaced regarding 'Mad Men' actor, Jon Hamm.
Despite the speculative stories circulating the media, it was confirmed that the Johnson-Hamm romance never happened. Although fans would have loved to see that happen, they were sadly up for disappointment.
Coldplay, Warm Love
As of October 2017, Dakota once again fell for an Englishman, this time Gwyneth Paltrow's ex-husband and Coldplay frontman, Chris Martin. The couple was first spotted together by People Magazine reporters in Los Angeles, where the two enjoyed sushi at a local, popular restaurant.
Rumours flared, but despite the speculation, neither Martin nor Johnson was quick to confirm the rumours. In fact, even to this day, Dakota and Martin are yet to speak publicly about their romance. The pair remains private, but there is little doubt that Johnson and Martin is indeed one of the latest couples to walk the red carpet.
Following this, the couple was again seen together, this time in Argentina where Dakota spent the whole night during a Coldplay concert in the VIP section. During an interview in 2018, Dakota was asked about the supposed blossoming romance between her and Chris.
Dakota responded by saying she did not want to talk about it, but then added that she is happy. If that was not enough of a confirmation, then exactly how much proof would one need? This time around, though, it appeared as if Dakota's parents were more supportive of her relationship. In 2018, Melanie even stated during an interview that she absolutely adores Chris, though added that she doesn't want to disrespect her daughter's privacy. In the years since their first sighting, the couple have been photographed on numerous dates, and on several occasions seen getting comfortable while on vacation with Martin's ex-wife, Paltrow.
Then in 2019, rumours surfaced that suggested the couple had parted ways. According to certain sources, Martin and Dakota disagreed on the idea of starting a family.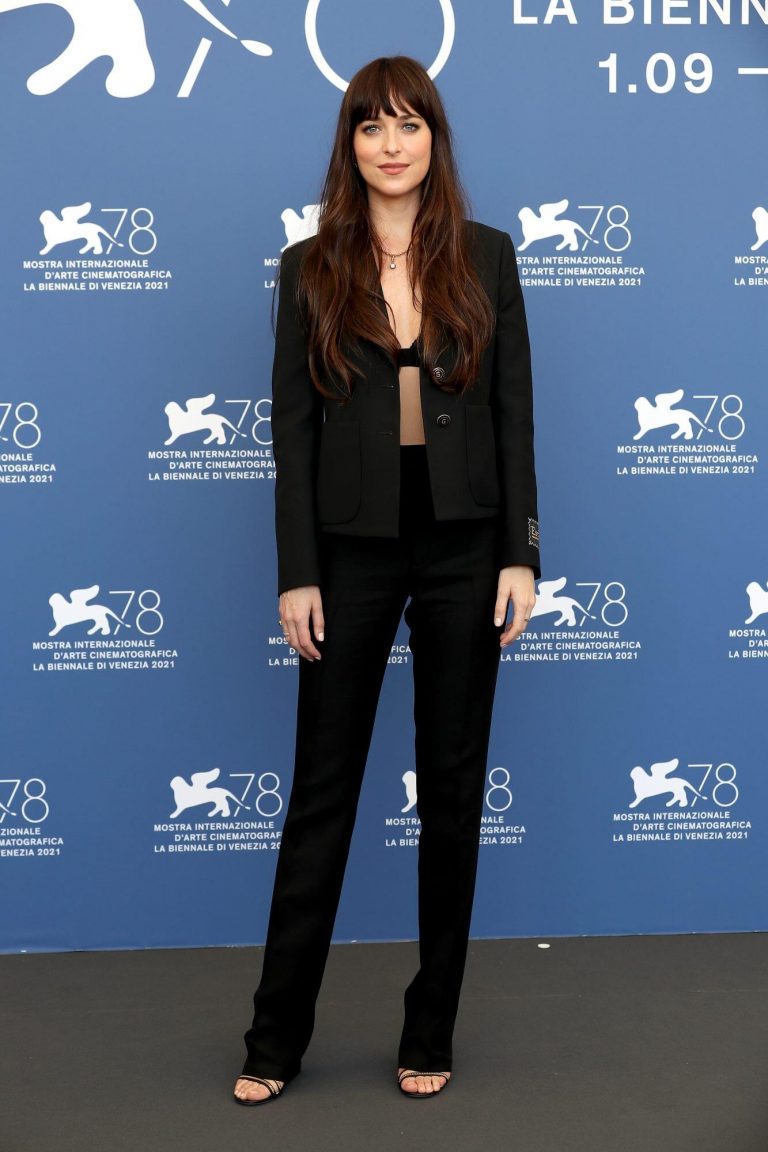 Allegedly, Chris looked forward to raising a new family, and considered Johnson as the perfect partner with whom to do just that, but Dakota was more concerned about her career.
The rumours were quickly cut short after the couple appeared out together on their first-ever public appearance as a couple. To top that, Gwyneth even announced publicly that she approves of their relationship, and it became common knowledge that Dakota formed a healthy relationship with Martin's children.
In 2020, it was reported that the couple had matching tattoos inked, though never revealing the details of their choice. The couple also worked together in 2020 on Martin's music video for Coldplay's song 'Cry Cry Cry'.
As of yet, no news of an engagement has been announced, which fans are expecting it any day now, or their hopes might be running away with them. Either way, we are sure that everyone wishes the couple nothing but the best, and we look forward to seeing them together for many years to come.