Who has Dave Franco dated? Girlfriends List, Dating History
• Dave Franco is an American actor, writer, and director who rose to prominence after being part of the regular cast of the TV medical drama series "Scrubs" and the blockbuster movie franchise series "Now You See Me".
• He intentionally distanced himself from his superstar brother James Franco when it came to working.
• He has been linked to actress Diana Agron and rumored to have been with Kerry Bishe and Emma Roberts.
• He married actress and producer Alison Brie in 2017, and the two have been happily married since then.
• Dave and Alison are committed to making compromises to make their relationship last forever.
Dave Franco is an American actor, writer, and director, whose rise to prominence has always been compared to his older brother James Franco's successful acting career. While his achievements have been no way near James' superstar caliber, he has carved his own path in the entertainment industry without latching on to his brother's name. His popularity grew with his inclusion in the regular cast of the ninth and final season of the TV medical drama series "Scrubs." He was critically praised for his portrayal of a medical student who needed to pay a huge amount of donations to the hospital in exchange for an internship. He later gained global recognition when he became part of the main cast of the blockbuster movie franchise series, "Now You See Me," in which he played the street magician and illusionist. The movie made more than $350 million worldwide against a budget of $75 million.
He was born on 12 June 1985 to Jewish parents Betty Verne Lou and Douglas Eugene Franco, in Palo Alto, California. Since he and James shared the same lineage, people often couldn't differentiate them as they talked the same way and looked similar, although James was four inches – 10 centimeters taller than him. To ensure that he would create his own identity in the movie industry, he intentionally distanced himself from his superstar brother when it comes to working. The good thing was that they took on different roles so they didn't necessarily have to compete. Dave's said 'He could tackle certain roles that I couldn't touch, and vice versa.' James, on the other hand, made sure that his younger brother could navigate Hollywood better by providing him with an efficient manager. Dave has a good relationship with James and his other brother, Tom, who's also an actor and an eccentric artist.
He's come a long way since his TV debut in the popular American drama series "7th Heaven", in which he appeared as Benjamin Bainsworth in an episode in 2006. Since then, he's been seen in movies such as "21 Jump Street," "Fright Night," "Neighbors," and "The Disaster Artist."
Who did Dave Franco date?
When it came to dating and treating women in general, fans were curious if Dave shared his older brother's alleged sexual misconduct and predatory behavior at James's film school. Fortunately, Dave is completely different from James in this regard, and has never had any fan accuse him of sexual inappropriateness, nor has he taken advantage of his stature as a mentor to any student. Dave hasn't had any co-workers who've been afraid to work with him because of questionable behavior. He also has a shorter list of women he'd dated, including rumors of hookups.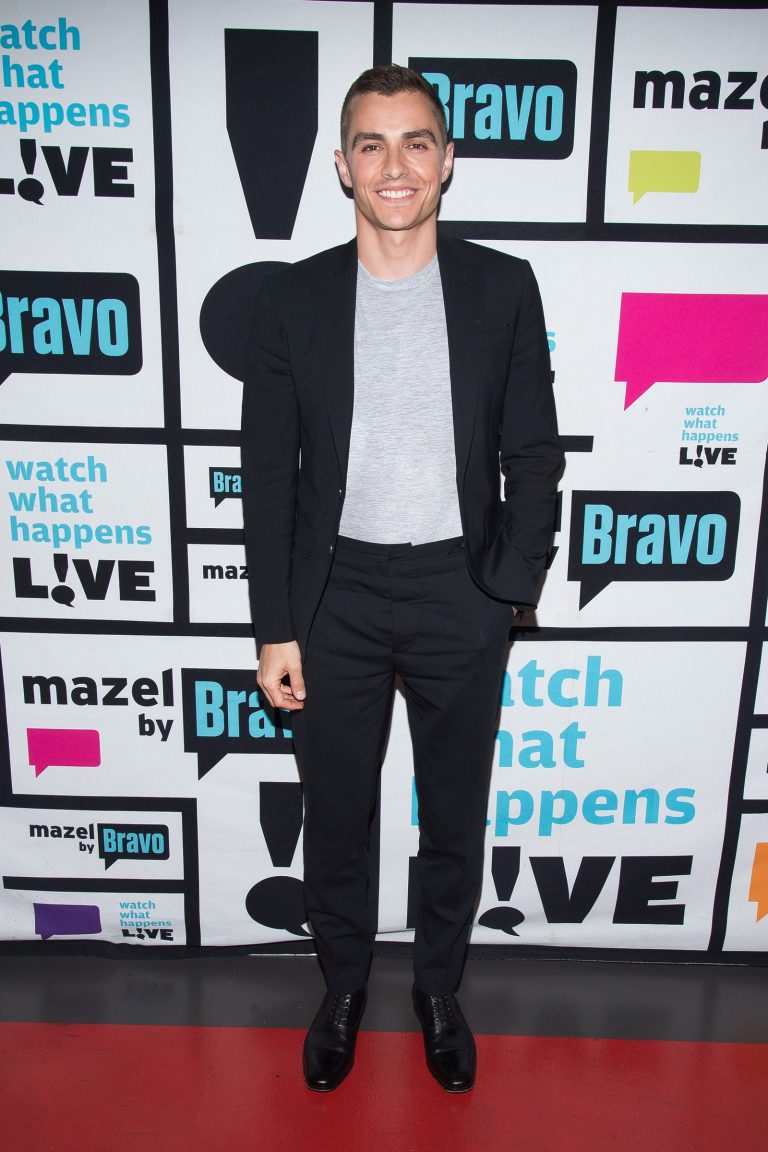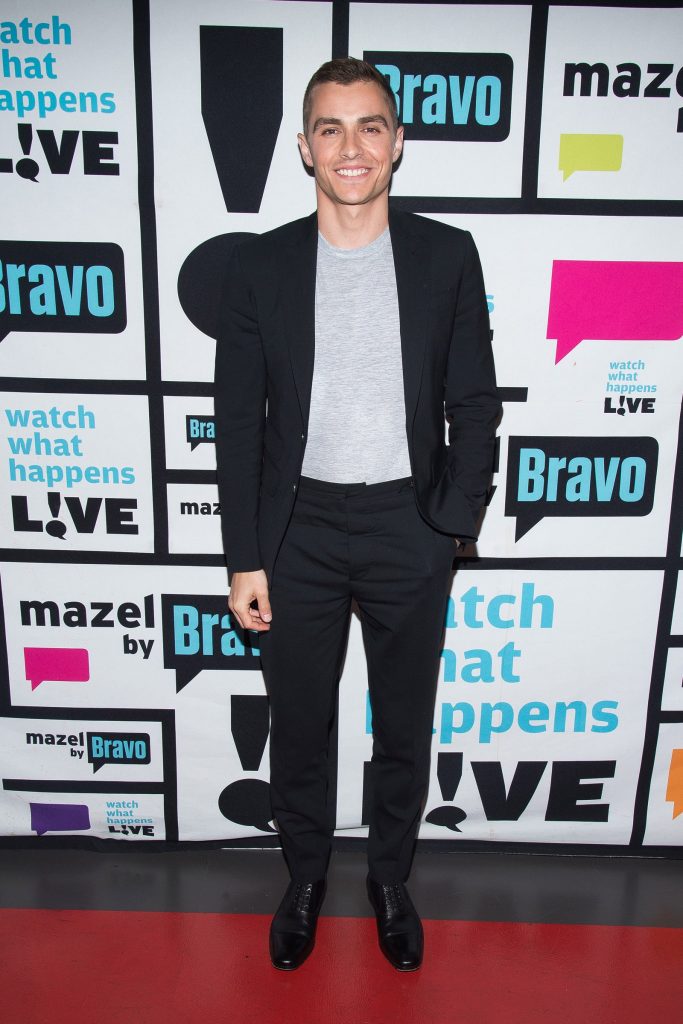 Diana Agron – First celebrity girlfriend (January 2008 to May 2009)
When Dave met actress, dancer, writer and director Diana Elise Agron in 2007, they were both still trying to make a name for themselves. Sources said that he felt a meeting of the minds, as not only did they have common interests such as writing and directing but they also shared the same faith, as Diana is a practicing Jew. They started dating in January 2008, and with an age gap of just one year, people around them thought it would be easier for them to work things out.
Diana started her career on TV in 2006, but only came to notice when she played the role of the not-so-nice head cheerleader character named Debbie Marshall in the sci-fi series, "Heroes." After that, she was given the lead role in MTV's "It's A Mall World", and appeared in other TV series. Her popularity soared when she became part of the highly-rated TV musical show "Glee" from 2009 to 2015, playing the mean captain of the cheerleading squad, and arch-rival of the main female lead played by Lea Michelle.
Dave and Diana were supportive of each other's careers, and when Diana made the short movie "A Fuchsia Elephant," which she wrote and directed, Dave was not only the male lead of the movie but also the executive producer. It was released in 2009, and people wondered what happened during the filming, since it was also the year that they ended their relationship. Since both actors were quite private, no one knew the reason for the break-up – fans just assumed that they had a hard time working with each other, and realized that they were better off as friends.
Kerry Bishe – Rumored girlfriend (2009 to 2010)
Dave's role in the medical drama series "Scrubs," as a spoiled rich medical intern, got him noticed as an actor, through his sincere portrayal of the character. Fans of the series became curious to see if he had something going on with his on-screen partner Kerry Bishe, who played the role of Lucy Bennett during the filming of the ninth season of the TV series.
Kerry Bishe was born in New Zealand, but raised in Glen Ridge, New Jersey. She made her acting debut via the low-budgeted movie "The Half-Life of Mason Lake", then accepted minor roles both in movies and on TV, until she was included as one of the female leads in "Scrubs." Her most memorable acting projects have been "Argo" (2012), "Halt and Catch Fire" (2014-2017), and "Narcos" (2017).
There were rumors that the reel love-hate relationship between Dave and Kerry had become real. However, there's no evidence if they really dated; he is known to be quite careful in becoming involved with his co-stars, so it was probably just wishful thinking on the part of the loyal fans of the show.
Emma Roberts – Just plain rumor (2016)
During the 2016 filming of the movie adaptation of the book written by Jeanne Ryan entitled "Nerve", Dave became friends with co-star Emma Roberts.
The movie grossed more than $85 million against a budget of not more than $20 million, and was praised especially for the chemistry of the cast, that their portrayals of their characters were quite natural. Fans speculated that the two were dating, as their make-out session in the movie was way too real and passionate.
Emma Rose Roberts came from a lineage of successful and creative people. She was born on 10 February 1991 to actor Eric Roberts and Kelly Cunningham, who separated when Emma was still a baby. On her father's side, she has megastar actress Julia Roberts for an aunt, acting coach Betty Lou Bredemus for a grandmother, and screenwriters David Rayfiel and Lila Garrett for step-grandparents. On her mother's side, she has musician Kelly Nickels for a stepfather.
Dave and Emma were so attuned to each other that they successfully pulled a prank on the unsuspecting entertainment reporters at the press junkie for their movie.
During the interview, the two kept on giving awkward and extremely weird answers to the questions thrown at them. Apparently, the two actors were both wearing an earpiece, as social media star Casey Neistat fed them the answers. It was hilarious, and when they revealed it to the press, they were quite surprised at the chemistry they had seen between the two, that it fueled the dating rumors even more. However, it was all just plain rumors, since Emma was at that time engaged to Evan Peters since 2012, and Dave had been engaged to Alison Brie since 2015.
Alison Brie – From the fun fling to Mrs. Dave Franco (2011 – present)
It took only a chance meeting at an airport, followed by dinner with a matchmaking friend in a restaurant during the Mardi Gras Festival in New Orleans, for Dave and Alison Brie to have a fun fling in 2011. She said it was a night to remember with lots of sex, drugs and booze. It was supposed to be just a weekend spring hook-up, but little did Dave know that he'd met his match, who he would later call his bride.
Alison Brie is an American actress, writer, and producer, whose rise to prominence was through her recurring role as Gertrude "Trudy" Campbell in the TV drama series "Mad Men," from 2007 to 2015. She had shown her comedic flair in the comedy series "Community", in which she took on the role of Annie Edison from 2009 to 2015. She'd also lent her voice in the animated series "BoJack Horseman," for six seasons, and earned a couple of Golden Globe nominations for her role in the comedy-drama series, "GLOW." Alison's work was not limited to the small screen, and she'd been part of numerous movies, such as "The Lego Movie," "How to Be Single," James Franco's "The Disaster Artist," and Steven Spielberg's "The Post."
When the couple went back to their regular jobs after the Mardi Gras celebration, they reconnected and met in New York City. The fun continued as she shared during an interview that Dave wined and dined her, and on their last day in NYC, he slipped a note into her sweatshirt, asking her to accompany him to Paris where he was filming a movie – and she did.
They kept their relationship low-key, as both of them are quite private. However, she would sometimes do things instinctively, such as throwing a surprise birthday party for her boyfriend of just three months. It was good of her to prepare a celebration, but Dave hated surprises; during an interview in "The Tonight Show with Jimmy Fallon," he shared that he told Alison that if they survived the surprise party, then they would certainly survive anything that came their way.
It was a year into the relationship when Alison knew Dave was 'the one for her. By 2013, they agreed to act together for a "Funny Or Die" comedy sketch entitled "Dream Girl." The relationship took a serious turn in June 2015, when they both had their first official red carpet debut in Paris during the Dior Homme fashion show. It was a grand way to announce to the public that they were a couple, as only a few people in the industry knew of their relationship.  By August of the same year, there were rumors that they were engaged, which James confirmed by uploading a now-deleted congratulatory post to the couple.
While the proposal in Big Sur, California was quite romantic, Dave had surprised her when he actually popped the question with the ring that she laughed so hard, and needed to ask him twice if he was serious, because she never had any inkling he would propose that night.
Fast-forward to March 2017, when Dave and Alison were married in a secret intimate ceremony. Only family and a few friends were in attendance, as the bride was never into huge weddings and organizing events. Since then, they've gone through many things in their married life – they always make sure to consult each other when making decisions. They also made a vow not to watch each other's sex scenes, so as not to ruffle any feathers, after working together in the movie called "The Little Hours."
In 2018, Dave shared in one of his TV interviews that he never thought he would find a partner who could tolerate his love for his two cats. It had usually become an issue when he started dating in the past, and was resigned to the fact that he might end up being single for the rest of his life.
He was grateful when he found out that she loved them. Alison, on the other hand, didn't plan on having kids, and Dave accepted her decision. She said that the cats were such a handful that they need not add more to the family.
The marriage is still going strongly, as both of them were committed to making compromises to make their relationship last forever. In 2020, Dave fulfilled his dream of directing a movie, and Alison agreed to be the female lead. It was quite difficult to film during the pandemic because of quarantine restrictions, but she said to Jimmy Fallon that 'it was the greatest filming experience.' Dave said that his wife wasn't only an amazing actress, but her support was also incredible, especially when he started to doubt himself. He said that she kept reminding him that he was doing a great job, and also shared in an interview with Moviemaker Magazine that she was invaluable and said, 'I honestly don't think I could have done this without her.'
Just perhaps, life wouldn't be able to continue without each other – what do you think?